How U.S.'s Response to Covid-19 Could Precipitate 2nd Great Depression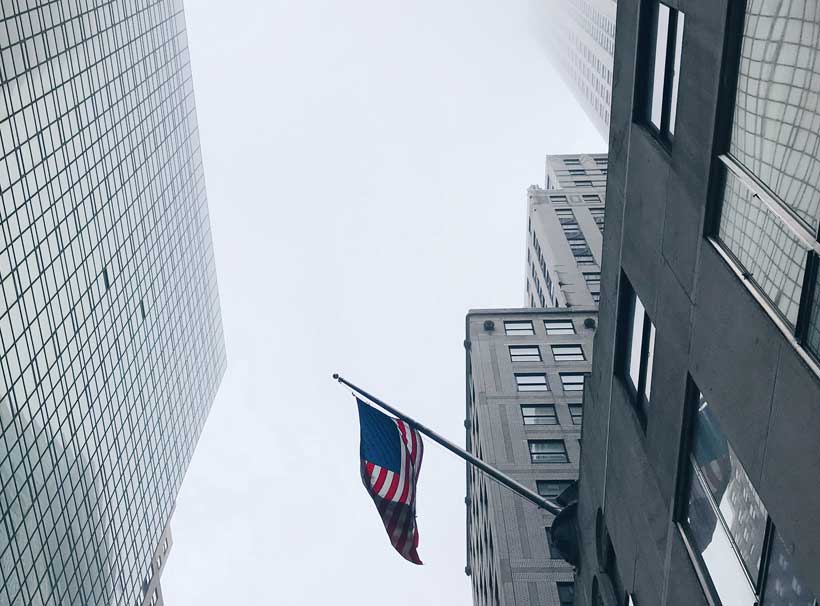 On March 10th of this year, there were 290 daily new U.S. cases of Covid-19 (coronavirus-19).
On March 13th, U.S. President Donald Trump declared a pandemic national emergency, because the number of daily new cases was now suddenly doubling within only three days. However, no lockdown was imposed. The policy-response was instead left to each individual. This is in accord with America's libertarian idelogy. Trump even announced that "he was allowing his health secretary to bypass certain regulations to provide more flexibility to doctors and hospitals responding to the outbreak" — outright reducing, insead of increasing, federal regulations, this being his way to address the matter. That's the libertarian response.
Covid-19 (coronavirus-19) cases started soaring in the U.S., from 600 daily new cases on March 13th, to 25,665 on March 31st. Americans were scared to death, and facemask-usage soared, and independent small businesses started laying people off en-masse. (Restaurants, hair salons, travel agencies, inns, dental offices, etc., were hard-hit.)
Immediately, the alarming rise in new cases halted on April 4th (at 34,480), and the daily new cases remained approximately flat, but slightly downward, from March 31 to June 9th (when it reached bottom at 19,166), but then soared yet again, to 78,615, on July 24th.
But, then, it again declined, so that, on September 8th, it was at only 28,561. This was already returning to around what the new-cases rate had been back on March 31st. So: despite peaking again on July 24th, the rate of daily new cases was little changed between March 31st and September 8th. And, all during that 5-month period, people were coming back to work.
The key immediate and direct economic variable affected by Covid-19 is the unemployment rate. Here, that economic effect is clearly shown:
U.S. unemployment: March 4.4%, April 14.7%, May 13.3%, June 11.1%, July 10.2%, August 8.4%
Though the daily-new-cases rate went down after March 31st and after July 24th, the unemployment rate progressed far more gradually downward after March 31st: the small businesses that had been panicked by the explosion of new cases during March were now gradually re-opening — but they remained very nervous; and, so, unemployment still was almost twice what it had been during March.
Here, that experience will be compared with two Scandinavian countries, starting with Denmark, which declared a pandemic national emergency on March 13th, just when Trump also did. "Starting on 13 March 2020, all people working in non-essential functions in the public sector were ordered to stay home for two weeks." The daily new cases fell from the high of 252 on March 11th, down to the low of 28 on March 15th, but then soared to 390 on April 7th, and gradually declined to 16 (only 16 new cases) on July 9th. Then it peaked back up again, at 373, on August 10th, plunged down to 57 on August 26th, and then soared yet again back up to 243 on September 8th. The new-cases rates were thus irregular, but generally flat. By contrast against the experience in U.S., Denmark's unemployment-rate remained remarkably stable, throughout this entire period:
Denmark: March 4.1, April 5.4, May 5.6, June 5.5, July 5.2
Sweden's Government pursued a far more laissez-faire policy-response ("The government has tried to focus efforts on encouraging the right behaviour and creating social norms rather than mandatory restrictions."), and had vastly worse Covid-19 infection-rates than did the far more socialistic Denmark, and also vastly worse death-rates, both producing results in Sweden more like that of the U.S. policy-response than like that of the Danish policy-response, but far less bad than occurred on the unemployment-rate; and, thus, Sweden showed unemployment-increases which were fairly minor, more like those shown in Denmark:
Sweden: March 7.1, April 8.2, May 9.0, June 9.8, July 8.9
That was nothing like the extreme gyration in:
U.S.: March 4.4%, April 14.7%, May 13.3%, June 11.1%, July 10.2%, August 8.4%
Why was this?
Even though Sweden's policy-effectiveness was more like America's than like Denmark's at keeping down the percentages of the population who became infected, and who died from Covid-19 (i.e., it was not effective), Sweden's policy-effectiveness at keeping down the percentage of the population who became unemployed was more like Denmark's (i.e., it was effective, at that). Unlike America, which has less of a social safety-net than any other industrialized nation does, Sweden had, until recently, one of the most extensive ones, and hasn't yet reduced it down to American levels (which are exceptionally libertarian). Therefore, whereas Swedes know that the Government will be there for them if they become infected, Americans don't; and, so, Americans know that, for them, it will instead be "sink or swim." Make do, or drop dead if you can't — that is the American way. This is why Swedish unemployment wasn't much affected by Covid-19. When a Swede experienced what might be symptoms, that person would want to stay home and wouldn't be so desperate as to continue working even if doing that might infect others. Thus, whereas Sweden's unemployment-rate rose 27% from March to May, America's rose 202% during that same period. Americans were desperate for income, because so many of them were poor, and so many of them had either bad health insurance or none at all. (All other industrialized countries have universal health insurance: 100% of the population insured. Only in America is healthcare a privilege that's available only to people who have the ability to pay for it, instead of a right that is provided to everyone.)
On September 9th, Joe Neel headlined at NPR, "NPR Poll: Financial Pain From Coronavirus Pandemic 'Much, Much Worse' Than Expected", and he reported comprehensively not only from a new NPR poll, but from a new Harvard study, all of which are consistent with what I have predicted (first, here, and then here, and, finally, here), and which seems to me to come down to the following ultimate outcomes, toward which the U.S. is now heading (so, I close my fourth article on this topic, with these likelihoods):
America's lack of the democratic socialism (social safety-net) that's present in countries such as Denmark (and residual vestiges of which haven't yet been dismantled in Sweden and some other countries) will have caused, in the United States, massive laying-off of the workers in small businesses, as a result of which, overwhelmingly more families will be destroyed that are at the bottom of the economic order, largely Black and/or Hispanic families, than that are White and not in poverty. Also as a consequence, overwhelmingly in the United States, poor people will be suffering far more of the infections, and of the deaths, and of the laying-off, and of the soon-to-be-soaring personal bankruptcies and homelessness; and, soon thereafter, soaring small-business bankruptcies, and ultimately then big-business bankruptcies, and then likely megabank direct federal bailouts such as in 2009, which will be followed, in the final phase, by a hyperinflation that might be comparable to what had occurred in Weimar Germany. The ceaselessly increasing suffering at the bottom will ultimately generate a collapse at the top. Presumably, therefore, today's seemingly coronavirus-immune U.S. stock markets, such as the S&P 500, are now basically just mega-investors who are selling to small investors, so as to become enabled, after what will be the biggest economic crash in history, to buy "at pennies on the dollar," the best of what's left, so as to then go forward into the next stage of the capitalist economic cycle, as owning an even higher percentage of the nation's wealth than now is the case. Of course, if that does happen, then America will be even more of a dictatorship than it now is. Post-crash 2021 America will be more like Hitler's Germany, than like FDR's America was.
The Democratic Party's Presidential nominee, Joe Biden, is just as corrupt, and just as racist, as is the Republican nominee, Donald Trump. And just as neoconservative (but targeting Russia, instead of China). Therefore, the upcoming November 3rd elections in the U.S. are almost irrelevant, since both of the candidates are about equally disgusting. America's problems are deeper than just the two stooges that America's aristocracy hires to front for it at the ballot-boxes.
Author's note: first posted at Strategic Culture
Human Resource: A Competitive Edge in Global Market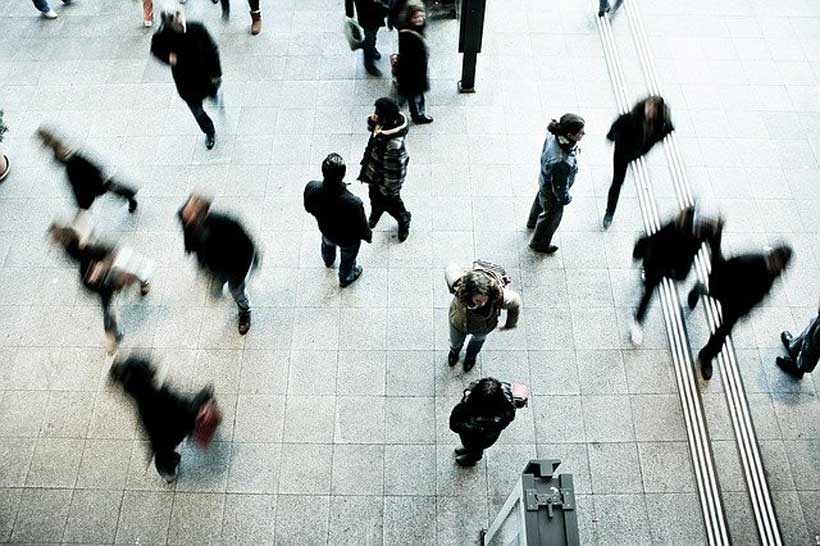 Today globalization has created a firm need to turn out to be competitive in order to survive and sustain in international market. The growing economic competition has compelled the countries around the world to innovate or else the economy would collapse. In such scenario, it really needs to be worked on the key factors which will lead a country to prosper. Technological advancements alone can't do anything. Even to operate technology we need human resource. Skilled and expert human resource is the need of the hour to gain market competitive advantage. With the geometric increase in the public expenditure, need for trained manpower has also increased. The workforce management has become vital in order to survive in midst of challenges raised by global competition. Same is the case with Pakistan
With the increased globalization of the economy, the term competitiveness has become pervasive for Pakistan. The World Economic Forum's Global Competitiveness Report defines competitiveness as "the set of institutions, policies, and factors that determine the level of productivity of a country" and IMD's World Competitiveness Yearbook defines competitiveness as how an "economy manages the totality of its resources and competencies to increase the prosperity of its population." In general, competitiveness is basically the ability and performance of any firm or sector to produce and sell products in the market in relation to the goods and services of other firms and sectors in the same market. Thus, when we talk about assessing the success of any country, or industry, competitiveness becomes key criterion. It enables an economy to gain more share of market and leads it to become a sustainable developed economic state that would in return give the firm stability resulting into prosperity of the country. Putting such things into perspective, companies and industries need to be very competitive in order to cope up with the fast era of domestic and international markets' growth. It only can be achieved by extracting maximum output from a country's human resource through prudent human resource development policy measures.
So a state needs to look into its infrastructure, legal framework and policy implementation to enhance the efficiency and effectiveness of its human resource. It is a paramount resource to utilize all other resources for competing in the current global market penetration to achieve sustainable economic growth. Human resource development tends to improve the quality and productivity of labor which in return, leads to economic growth. It is universal fact that investment in human resources exacerbates economic growth. Human resource development is an important vehicle that drives the economy of the country faster. In the words of Harrison "Human resource constitutes the ultimate basis for the wealth of a nation's capital. Resources are passive factor of production; human beings are the active agents who accumulate capital, exploit natural resources, and build social, economic and political organization. Clearly, a country which is unable to develop the skills and knowledge of its people and to utilize them effectively in the international economic race, will be unable to develop anything else".
Previously human resources and human resource (HR) department was considered less important and costly in many organizations. But now with the passage of time HR has become the strategic partner of firms which gives sustainable competitive advantage to them. Human resource is important for competitive advantage because without it, firms cannot achieve their objectives and goals. HR department has to prove its worth by creating value in achieving sustainable competitive edge. HR executives must recruit such people who have unique talent which can't be seen in other competing firms to gain competitive advantage. Furthermore HR executives must develop rare characteristics in their HR which helps them to achieve strategic goals. If the same characteristics are found in the HR of other competing firms then these would not be the competitive advantage for them. Additionally, HR executives must pay attention to the development and growth of characteristics of firm's HR so that competitors can't imitate it easily. In any firm or organization, culture is primarily fostered and developed by HR department. Therefore by developing unique culture, HR executives can gain competitiveness. If we go deeply into the HR functions then the core responsibility of HR department to create competitiveness is to bring right people at the right place to ensure the effectiveness and efficiency of the firm. This can only be possible by the existence of efficient HR department in the firm. Behind the motivation level of employees, its HR department who works day and night to facilitate and reward their employees which in return gives a remarkable position in the market. As a result organizations attain the level of competiveness by means of its human resource (HR).
In a nutshell global competition constrained the economies around the world to achieve competitive edge which can be achieved only through its human resource. Thus, for that Pakistan needs to ponder over its human resource policies to enhance its competitiveness. HR departments in indigenous organizations must be developed on international standards to get maximum output from the human resource of the country. Additionally, human resource development shall enable Pakistan to achieve competitive advantage which further will help the state to penetrate in international economic competition with more efficiency and strength. Ultimately, Pakistan can achieve sustainable economic growth.
The dimensions of BRICS geography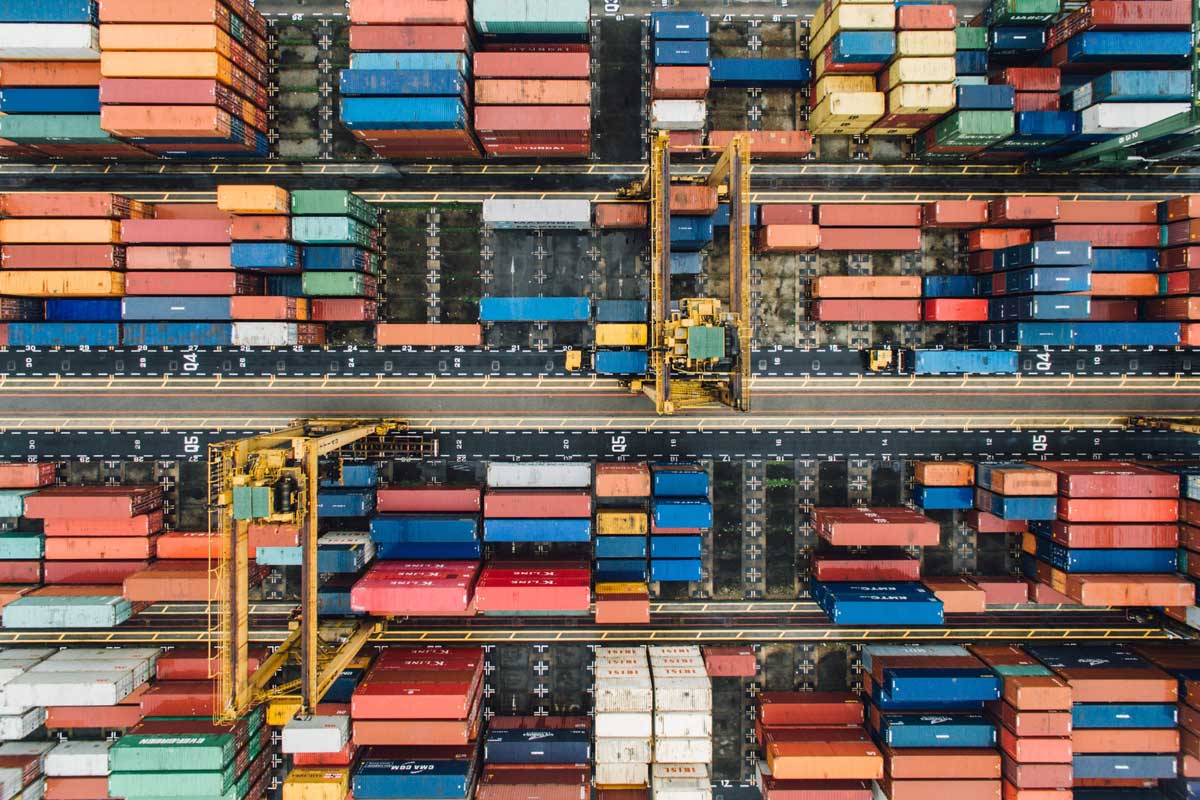 Harnessing continental distance for the developing economies may be the single most important mission for BRICS and the New Development Bank (NDB) in the coming decades. The BRICS+ framework offers a platform to scale up investment cooperation through bringing on board the regional development institutions in which BRICS countries are members.
There have been numerous attempts to bring all BRICS under one common denominator — a common feature that would explain the rationale for the emergence of such a grouping. Among the many common factors for BRICS countries the more popular was the growth potential, with predictions of a rising share for BRICS in the world economy being prevalent in the initial phases of BRICS evolution. Another vision was that the BRICS economies represent the leading emerging markets (EM) with some of the most liquid assets and sizeable markets in the EM universe. But over and above some of these unifying themes, there appears to be a less explored commonality among BRICS related to their geographical peculiarities. In fact, geography in terms of the size of BRICS economies, the distance that separates them and the regional roles of BRICS in their respective continental neighborhoods appears to be one of the most fundamental and long-term themes that determines the pathways of BRICS future cooperation.

In terms of the centrality of geography as a defining and unifying feature of BRICS there is the simple fact that BRICS are among the largest countries by territory in the world. In particular, Russia is the largest country with a landmass of more than 17 million squared kilometers, with China taking the 3rd position, Brazil and India taking the 5th and 7th spot respectively. Furthermore, the top three spots in the world in terms of the number of countries that border the respective economies are taken by BRICS economies — China and Russia hold the number one spot with 14 border countries, while Brazil and India take the #3-4 ranking with 10 border countries each. Four BRICS economies also take the top 4 positions in the world in terms of the length of the border with neighboring economies. The number one spot is taken by China, followed by Russia and then Brazil and India.

Another way to picture the uniqueness of BRICS geography is the sheer distance that separates its members. If the distance were to be measured on the basis of the separation between the respective capitals, then the greatest distance among the two BRICS economies would be between Brazil and China — nearly 17000 km. The distance between Russia and Brazil is nearly 11700 km. These distances are several times higher than the longest separations of capitals within the EU (Warsaw-Lisbon separation is 2760 km) and still notably greater than the most extreme spatial separations in the developed world (London-Canberra is 10545 km and the New York — Canberra route is just over 10000 km).

But perhaps the most important common feature among the BRICS economies is that they serve as crucial regional hubs for their continental neighbors, particularly developing landlocked economies. Indeed, each BRICS economy neighbors several landlocked developing economies — in many cases these are some of the largest landlocked economies in the world. In the case of Brazil this is Paraguay and Bolivia. In the case of South Africa it is Botswana as well as Zimbabwe and Lesotho. In the case of India it is Bhutan and Nepal. In the case of China and Russia the two largest landlocked economies in the world — Kazakhstan and Mongolia — are in-between economies for the two largest countries of Eurasia (China and Russia). In Russia's case there are also the landlocked CIS economies that border Russia (Belarus, Armenia, Azerbaijan). In all these cases, BRICS economies can potentially serve as outlets to the ports and global market routes for the respective landlocked economies that are their regional partners.

What do all these geographical factors mean for the vectors of economic cooperation among BRICS? The unprecedented spatial separation means that the intensity of trade among the BRICS economies will be limited by the gravity of distance (in line with the indications of the "gravity model" of international trade — the greater the distance and the smaller the size of the two economies, the less will be the intensity of bilateral trade). But at the same time there is tremendous scope for connectivity projects in view of the size of the BRICS countries and the needs for transportation connectivity in the regions of BRICS presence, most notably with respect to the land-locked countries.

The scope for connectivity projects for BRICS economies may be magnified to the scale of the landmass of the developing world via the BRICS+ platform uniting Africa, Latin America as well as Asia. This BRICS+ platform represents a formidable land mass that is significantly less connected via transportation compared to the part of territory occupied by the developed world. If in the case of BRICS+ the total land mass is nearly 100 million squared kilometers, in the case of the developed economies this is around a third of the land mass of the BRICS+ countries.

Harnessing continental distance for the developing economies may be the single most important mission for BRICS and the New Development Bank (NDB) in the coming decades. The BRICS+ framework offers a platform to scale up investment cooperation through bringing on board the regional development institutions in which BRICS countries are members. Accordingly, regional development banks, regional financing organizations together with NDB can act in concert in advancing sustainable development and connectivity across the Global South.

In sum, the two dimensions of BRICS geography, namely the intra-continental and the inter-continental expanses of the developing world, determine the pathways for future BRICS cooperation. The enormous intra-continental distances for BRICS can become an asset and an opportunity-set for advancing South-South cooperation through connectivity projects. At the same time, the scale of inter-continental divides points to the need to advance towards a Global South FTA, a project that is increasingly expedient given the rising tide of protectionism in the world economy.
from our partner RIAC
China's economic slowdown and its implications for the rest of Asia
China's economy has slowed down considerably since the past year. The key reasons for China's slow growth are its stringent lockdowns, to achieve its objective of a zero covid policy. Here it would also be pertinent to point out, that many of Chinese President Xi Jinping's policies especially tightening of credit for the real estate sector had an adverse impact on the real estate sector and the economy as a whole (according to estimates, real estate counts for 29% of the country's Gross Domestic Product (GDP). A number of Chinese real estate developers have been downgraded by Moody's. A number of companies, including Evergrande are part of the B3 category, which denotes "speculative and are subject to high credit risk'.
In August 2022, Chinese Premier Li Keqiang while commenting on the slowdown said:
'A sense of urgency must be strengthened to consolidate the foundation for economic recovery'
There is a growing realisation that a further slowdown could lead to serious social problems, the stringent lockdowns have resulted in growing unemployment.
A number of steps have been taken to prevent the slowdown, such as Real Estate Sector and steps for Small Medium Enterprises. In August 2022, the Chinese government offered support to the tune of US $29 billion to Chinese real estate developers so that they can complete stalled projects and deliver them to home buyers. Earlier this year, China's government announced that it would provide fiscal concessions and tax exemptions to MSME's to small businesses in China. One of the key factors behind this course correction by Xi Jinping was the 20th national congress of the Communist Party will be held from October 16, 2022 (Xi Jinping is likely to secure a third-term and also consolidate his hold over the party and consolidate his position as the most powerful leader after Mao Zedong)
Challenges still persist for China's economy
Reports of multilateral agencies clearly point to China's growth in 2022 being well below earlier estimates and targets. According to a World Bank Report, growth in 2022 for the Asia-Pacific region is likely to be a little over 3% (3.2%), while China's growth is likely to be 2.8%. China had targeted a growth of 5%, and even multilateral agencies had estimated that the country would grow at over 5%
An Asian Development Bank (ADB) report which estimated that China's growth will be a little over 3% states that 'developing' Asia (which includes Cambodia, Bangladesh, Nepal, Myanmar, Sri Lanka etc) will grow at over 5% and highlights a significant point, that the last time China grew slower than the rest of Asia was in 1990, when China grew at below 4% (3.9%) and the rest of the region grew at 6.9%. Emerging Asian economies which include China, India, Indonesia, Thailand, the Philippines and Vietnam are likely to grow at 4.3% in 2022 and 4.9% in 2023 again a drop from earlier estimates.
It would be pertinent to point out, that a number of foreign investors in China have also complained about the lockdowns and restrictions. While in the short run, it is unlikely that they will shift their operations in a big way, they are likely to look for alternatives.
In contrast to China, the rest of the region has benefited from easing out covid19 restrictions. Says the ADB report:
'Easing pandemic restrictions, increasing immunization, falling Covid-19 mortality rates, and the less severe health impact of the Omicron variant are underpinning improved mobility in much of the region'
Can ASEAN and South Asia benefit from China's slowdown?
The case of Association of South East Asian Nations (ASEAN) countries is especially important, because their policies with regard to covid have been fundamentally different from that of China. Opening up of borders has given a boost to the tourism sector in the region — especially Malaysia and Thailand. This is important, because tourism accounts for a significant percentage of the GDP of these economies. Here it would also be pertinent to point out, that a number of companies have moved out of China, in the aftermath of covid 19, with Vietnam being a favoured destination due to its geographical location and other economic advantages (some companies have also moved to other ASEAN nations as well as India).
Even the stock markets of these countries have been doing reasonably well. In April 2022, analysts from JP Morgan and Goldman Sachs had picked Indonesia, Vietnam and Singapore as their favourite markets, while last month Credit Suisse said its favourite market in the region was Thailand.
In conclusion, while there is no doubt that China has been driving economic growth not just in Asia, but globally, it is unlikely that its economic challenges are likely to reduce in the short run. It is not just covid, but Xi Jinping's economic policies which have been responsible for the slowdown. The biggest beneficiaries of China's covid19 policies as well, as it's slowdown in the longer run, would be the ASEAN region — especially countries like Vietnam and Indonesia — along with South Asian nations – especially India and Bangladesh who with investor friendly policies could attract more companies seeking to relocate from China.