African Development Bank unveils new digital platform for Africa Investment Forum
The African Investment Forum's new digital platform will connect project sponsors with investment opportunities in Africa, vastly improving the quality of project information and documentation.
The Platform, as it is known, also provides an opportunity for Transaction Facilitators and Advisers to showcase their professional services to both Investors and Project Sponsors.
Project Sponsors will be able to provide information on their deals to a wide variety of investors at zero cost, while investors can showcase their product and service offerings, as well as express interest in projects on the platform.
The Africa Investment Forum is expecting the digital platform to become Africa's premier digital marketplace and first resort for accessing an eco-system of investment stakeholders, projects and investment services providers
Aside from promoting centralized deal origination and reducing intermediation costs, The Platform will provide a whole range of benefits including:
A live database of private/PPP projects and non-confidential investment opportunities in Africa;
A repository of information on investors and technical assistance providers on the continent.
Matchmaking capabilities between investors, co-financiers and projects across sectors, instruments and regions;
Interactive engagement within communities of interest by sector which you will be able to join and actively participate in;
Deal flow analytics and investment support services;
Access to the trainings and courses in the ConnectAmericas Academy;
Multiple user roles as both Investors, Project Sponsors and Transaction Facilitators;
Bilingual capabilities for users.
Africa's growth prospects remain steady, with overall GDP projected to accelerate to 4% in 2019, according to the Bank economic outlook report. Increasingly, the continent is witnessing a surge in the number of deals requiring financing, as a greater number of large and attractive businesses require increased capital for expansion.
The Platform is expected to connect a vibrant community of users interested in investment opportunities on the continent, providing relevant information on available projects, sources of funding, and technical assistance.
'Reset Earth': Animation film & mobile game bring Gen Z into protecting ozone layer
'Reset Earth' is an innovative educational platform for adolescents about the fundamental role of the ozone layer in protecting the planet. The platform launches on World Education Day (January 24th) with an original animation film that explores options for collective positive action. The film's plot continues in a challenging mobile game for Android and IOS (February 10th). The platform is initiated by United Nations Ozone Secretariat to sustain the protection of the ozone layer through the sensitization and engagement of Gen Z.
Ozone-depleting substances (ODSs) like CFCs, HFCs, HCFCs have been widely used throughout the 20th century, mostly for refrigeration, in air conditioners and aerosol sprays. ODSs threaten the earth's upper atmosphere, drive up temperatures and account for close to 11 per cent of total warming emissions to date. Since the 1980s, the international community has acted to protect the ozone layer by banning or strictly restricting the use and production of such super greenhouse effect gases. Consequently, the Antarctic ozone is expected to close by the 2060s (without action, it might have been 40 per cent larger by now) and other regions will return to 1980s values even earlier.
Meg Seki, Acting Executive Secretary of the Ozone Secretariat, said, "The protection of the ozone layer cannot be considered a done deal. It must be a continuous effort by us and by future generations. If our children learn about the grim consequences of a ruined ozone layer, they will act to keep it only as part of a fantasy game."
Reset Earth begins a year-long education initiative by the Secretariat to raise awareness and inspire action among adolescents and parents about global ozone protection. Immersive, educational and thought-provoking, Reset Earth conveys a positive message around what can be achieved through collective action and cultivates a sense of environmental responsibility and ownership amongst the youth.
The Reset Earth animation film is set in a dystopian post-apocalyptic world in 2084, where the ozone layer has been completely ruined and human life is under threat from an unstoppable virus called "The Grow". It is the story of three teenagers who team up in an epic time-travel adventure to save the planet and what's left of human life. Their mission is to find out what caused the "The Grow". They travel back to critical historical moments in the story of the mysterious 'ozone layer", essential to stopping the virus, and learning as they go about the fundamental role it plays in protecting the health wellbeing of the planet. To save the ozone layer, they must jump back in time to ensure the signing of the Montreal Protocol agreement.
The Reset Earth mobile game is a single player platform game, combining a retro graphics style and hand-drawn artwork and aligned with the film's storyline. Players – whether adolescent gamers or their parents – switch between characters and utilize their unique abilities throughout four levels of the game. Through unlocking puzzles, players learn about environmental history and the science of protecting the planet.
Serving up sustainable food
Along with a vow to return to exercise, upping personal intake of fruit and vegetables tops the list of New Year's resolutions for many. But what if this year's resolution didn't end with the eating – and extended to reducing the amount of healthy, nutritious produce that gets trashed?
That's a commitment that the United Nations Environment Programme (UNEP) is banking on to help achieve the Sustainable Development Agenda.
Global estimates suggest that roughly one-third of food produced for human consumption is lost or wasted every year. Those 1.3 billion tons of fruits, vegetables, grains and roots are lost through spillage or spoilage in the harvest-to-market chain, or to spoilage and discard once products hit retailers and, eventually, consumers.
In a world where malnutrition is a contributing factor to roughly 45% of deaths of children under age five in developing countries, and where consumption of highly processed foods is pushing obesity rates ever higher, remaining accountable to those New Year resolutions isn't just personal – they're critical for humanity.
They are also critical for the survival of the planet. Food production, consumption and waste – and how they impact the environment – will be a key topic of discussion at this year's United Nations Environmental Assembly (UNEA-5), taking place online on 22-23 February 2021.
UNEP and partners are developing the world's most comprehensive data analysis and modelling on food waste, which will be launched at the Assembly. Titled the 'Food Waste Index', the document will be released at UNEA-5. It offers new estimates of food waste at household, retail and food service sectors at country level, and provides a methodology that enables countries to measure and track progress on Sustainable Development Goal 12.3, which aims to halve retail and consumer food waste and reduce food loss by 2030.
Food systems for the future
Agriculture and the pressure to produce cheaper, faster commodities are among the primary drivers of biodiversity loss. Resource-intensive food production that depends heavily on the use of inputs such as fertilizer, pesticides and complex irrigation and energy systems means fewer wild spaces for the other creatures we share nature with, whether it's birds, mammals, insects or microbial organisms. Meanwhile, political and economic structures are pricing farmers off their land.
"The COVID-19 pandemic revealed the obstacles and blockages in our global food system. We have a timely opportunity to build back better and redesign the way we grow, harvest, sell and eat the bounty of nature's production," said Clementine O'Connor, from UNEP's Sustainable Food Systems Programme.
Transforming our food systems will not only help restore biodiversity and habitat but can also strengthen market opportunities for smallholder farmers – many of whom are women on the road to economic self-sufficiency through sustainable production of fruit and vegetables.
A fruitful year?
At UNEA-5, the virtual convening of representatives of UN member states, the private sector, civil society, scientists and other leaders will be an opportunity to share and adopt best practices for transforming food systems. Momentum toward sustainable food production and consumption that is generated by the Assembly will be built upon going forward in 2021, with the historic first-ever UN Food Systems Summit.
The year 2021 has also been marked by the Food and Agriculture Organization of the United Nations (FAO), as the International Year of Fruits and Vegetables 2021 to highlight the role of fruits and vegetables in human nutrition, livelihoods, food security and health.
ILO and LinkedIn launch data insights partnership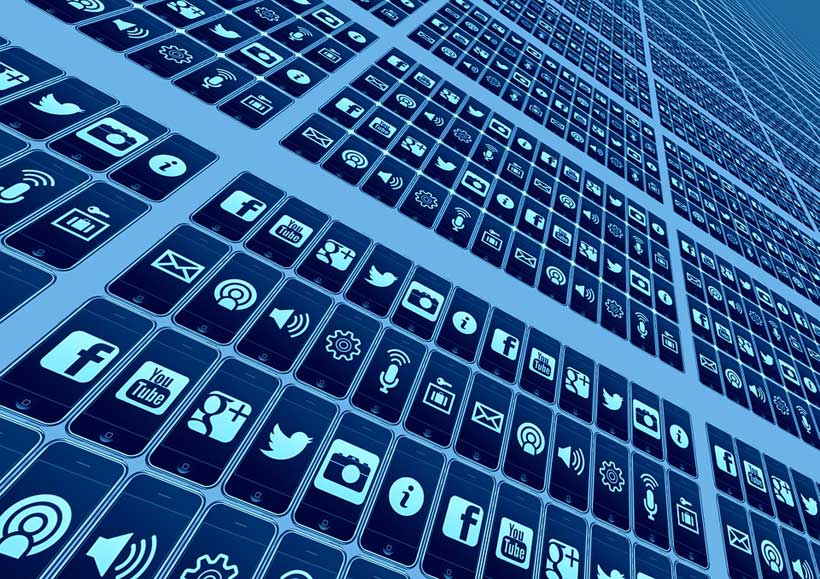 The International Labour Organization (ILO), the Partnership for Action on Green Economy (PAGE) and LinkedIn have launched a two-year data insights partnership that aims to improve government decision-making, promote green jobs and build the capacities of governments to identify and provide training opportunities.

Through the Memorandum of Understanding (MoU) signed between the ILO and LinkedIn on 15 January 2021, the partners hope to support the development of deep, cross-sector partnerships that benefit governments, the private sector, employers' and workers' organizations and civil society organizations. This partnership also supports the achievement of the Sustainable Development Goals (SDGs) and meeting the unique challenges posed by the COVID-19 pandemic.
LinkedIn's real-time view into the global labour market will enable partners to leverage its insights into the skills, jobs and occupations that are quickly rising in demand. For example, LinkedIn's granular, skills-based understanding of green jobs will also detect emerging trends by analysing occupations whose titles may not identify them in a traditional "green" role but are increasingly reliant upon green skills. Complementary LinkedIn data on hiring trends by gender and region will also provide unique insights into the world of work.
Thanks to its MoU with the ILO, these data can now help inform policy recommendations as well as further research and analysis, with a particular focus on supporting governments to transition to green economies within the context of PAGE's work on green jobs as well as helping governments and labour market institutions become more responsive to the needs of workers and employers through the promotion of targeted skills training.

The LinkedIn-ILO partnership also welcomes the strategic collaboration of UNEP and UNITAR , whose complementary mandates and expertise will help translate rich labour related data insights into informed policies and practical capacity building activities.