Social Entrepreneurship: Safeguarding Rights, Reuniting Refugees, Supplying Medicine by Drone
[yt_dropcap type="square" font="" size="14″ color="#000″ background="#fff" ] S [/yt_dropcap]eventeen social entrepreneurs from around the world at the helm of 13 organizations have been recognized by the Schwab Foundation for Social Entrepreneurship as the 2017 Social Entrepreneurs of the Year. Social Entrepreneurs leverage the power of market forces and business principles to solve social problems in ways that benefit the marginalized and the poor. Their work is often carried out in areas where government and the private sector are unable to achieve meaningful outcomes and involves considerable creativity.
Among this year's honourees, for example, is a UK-based organization that uses fingerprinting to help the 1.5 billion people worldwide that currently lack an official ID; a Zambian company that is reducing poaching by helping farmers boost their income by selling higher-value goods, such as peanut butter and honey; and a US-based restaurant chain whose profits support food education for children and the development of vertical farms in cities.
"Many of our 2017 awardees partner with government in a variety of ways," said Hilde Schwab, Co-Founder and Chairwoman of the Schwab Foundation for Social Entrepreneurship, "as service providers, to embed innovative approaches into government-run systems, or, in some cases, even craft new laws, policies or regulations that have a direct nationwide impact."
The winners of the 2017 Social Entrepreneurs of the Year Award are:
Vivek Maru and Sonkita Conteh, Namati, Sierra Leone/USA: Trains and supports local paralegals to assist the billions of people worldwide that live outside the protection of the law. Focusing on three main justice challenges – land and environment, access to decent healthcare and citizenship rights – Namati has helped over 54,000 clients in 8 countries.
Keller Rinaudo, Zipline, Rwanda/USA: Became the first company to use drones to deliver vaccines, medicine and blood transfusions for use in rural Rwanda. Each drone, or "Zip", flies at 100km/hour, dropping its cargo with a small parachute. Zipline's partnership with the Rwanda government covers 20 hospitals and health centres.
Nga Tuyet Trang and Gregory Dajer, Medical Technology Transfer and Services (MTTS), Viet Nam: Radically reduced the cost of life-saving neo-natal devices that otherwise would not be available to people in poorer parts of the world. As of 2016, over 1.3 million babies in Asia and Africa were treated using MTTS devices.
Yves Moury, Fundación Capital, Colombia/Panama. Helped over 5 million people in 2016 to access financial services and social programmes for long-term asset-building thanks to its pioneering model for facilitating partnerships between governments and financial institutions.
Eleanor Allen, Water for People, USA: Helped 4 million people across nine countries access water and sanitation services by helping governments build institutions and authorities capable of delivering sustainable services. Through its Everyone Forever, model, the company aims to help 40 million people.
Kimbal Musk, The Kitchen, USA: Operates a family of businesses that pursues an America where everyone has access to real food. His restaurants source food directly from American farmers, his non-profit builds outdoor Learning Garden classrooms in underserved schools across America. His urban, indoor vertical farming accelerator seeks to empower a new generation of real food entrepreneurs
Raj Panjabi, Last Mile Health, Liberia/USA: Pioneered a model to recruit, train, equip and manage community health workers in rural Liberia. In a country where 46% of women report losing a child before the age of five, the company's partnership with the government mobilized 1,300 health workers to help stop the spread of Ebola. Its new aim is to deploy over 4,000 professionals to reach over 1.2 million Liberians.
Christopher and David Mikkelsen, REFUNITE, Denmark: Helps refugees locate missing family members and other loved ones via a free and easy-to-use mobile platform. REFUNITE is able to register more than 170,000 refugees per year and has reconnected more than 38,000 family members to date.
Toby Norman, Simprints, UK. Brings relief to the 1.5 billion people in the world that currently lack an official ID by developing an affordable and secure open-source fingerprint system that is four times cheaper and 228% more accurate than existing biometric tools.
Dale Lewis, COMACO, Zambia: Helps to reduce poaching by helping farmers improve their livelihoods by accessing higher-value markets for products such as peanut butter, rice and honey. To date, COMACO has registered 140,000 farmers committed to conservation farming practices and wildlife preservation.
Neichute Doulo, Entrepreneurs Associates, India: Nurtures and supports the growth of first-generation entrepreneurs in the politically turbulent and economically disadvantaged north-eastern region of India.
Malik Ahmad Jalal and Fayeeza Naqvi, The Aman Foundation, Pakistan: Provides ambulances, health centres and education to fill unmet needs in fast-growing Pakistani cities. Its ambulances attend 100,000 cases a year, 60% of which are road accidents, free of charge. The Aman Foundation also provides vocational skills training programmes for young people in violence-prone areas and, through a partnership with the local Government of Sindh, aims to expand to 450,000 cases a year.
Carlos Edmar Pereira, Livox, Brazil: Created an app for the millions of people worldwide that struggle to communicate because of disabilities or illness, from strokes to cerebral palsy. The app works by using intelligent algorithms to interpret a user's finger movements, allowing disabled people to communicate and study.
The 13 organizations – and 17 individuals – that are honoured in 2017 will become part of the broader Schwab Foundation community of Social Entrepreneurs, which includes more than 320 outstanding social entrepreneurs from around the world. These leaders are fully integrated into the World Economic Forum's events and initiatives aimed at generating solutions for a wide spectrum of global challenges:
Honourees were selected by the board of the Schwab Foundation, which includes David Gergen, Director, Centre for Public Leadership, John F. Kennedy School of Government, Harvard University; Johanna Mair, Professor of Organization, Strategy and Leadership, Hertie School of Governance; Helle Thorning-Schmidt, Chief Executive Officer, Save the Children; and H.M. Queen Mathilde of Belgium, Honorary Board Member, in recognition of their innovative approaches and potential for global impact.
Passing the Test of the Covid Pandemic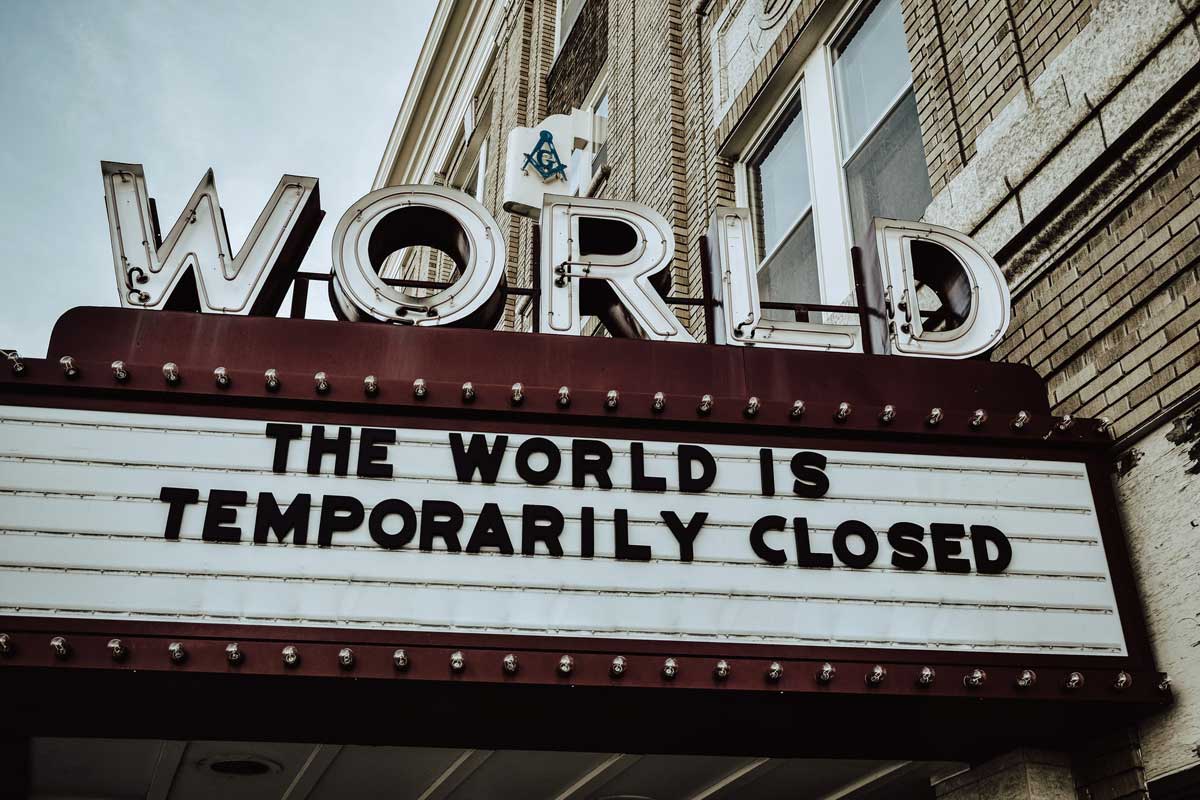 For love of domination we must substitute equality; for love of victory we must substitute justice; for brutality we must substitute intelligence; for competition we must substitute cooperation. We must learn to think of the human race as one family.– Bertrand Russell
The only thing that will redeem mankind is cooperation.– Bertrand Russell
The COVID pandemic delivered a blow to the world economy through multiple channels. The labour supply was adversely affected by record high mortality rates, which may also deliver longer-term effects. With respect to economic policy, rather than stimulating greater cooperation the pandemic resulted in additional restrictions and greater proclivity towards self-sufficiency and self-reliance. Another channel was the negative impact on travel and labour mobility, as well as services and small business development.
More generally, the Covid pandemic proved to be a major test for the national, regional and international systems of governance. The international system as well as regional institutions proved to be unprepared and ill-equipped to address the blows of the crisis. At the national level the economic system was tested with respect to the governance system, the resiliency of the health care system as well as the trust of the population in the policies of the authorities (in particular the receptiveness of the calls for vaccination).
In the sphere of international cooperation the shortcomings of the current framework are illustrated by the lack of common efforts across countries in developing and providing vaccines to the global community. A straight-forward and sensible solution in the context of the current crisis would have been to widen the possibilities for the population to get access to a greater array of vaccines – this would in turn raise the participation rate of the population in vaccination. Equally as sensible would be joint efforts across countries in working on more effective vaccines. Instead, there is the intensifying "vaccine protectionism" and efforts to undermine trust in the vaccines created in "competitor countries".
There is also a lot more that the international community could do to provide assistance to the least-developed economies. In 2020, official development assistance (ODA) by member countries of the Development Assistance Committee (DAC) (comprises developed economies, including the EU and the United States) amounted to USD 161.2 billion, representing 0.32% of their combined GNI. Initial estimates indicate that within total ODA, DAC countries spent USD 12 billion in 2020 on COVID-19 related activities. As a result, ODA assistance in 2020 increased by 3.5% compared to 2019 and reached its highest level ever recorded. Such an increase, while important in view of the challenges faced by developed economies themselves, falls short of the rising needs of the least developed countries that were hard-hit by the sharp fall in FDI and remittance inflows due to the pandemic-induced restrictions. It has to be noted also, that ODA levels declined in 13 out of 30 members of DAC in 2020.
One of the key initiatives in the context of the assistance of the G20 countries to heavily-indebted developing economies was the provision of debt-relief to cope with the shock of the COVID pandemic. According to the OECD the total debt relief extended by advanced economies in 2020 amounted to USD 541 mn. At the same time, according to China's Ministry of Finance, the Export-Import Bank of China as well as the China International Development Cooperation Agency have suspended debt service payments from 23 countries totalling more than USD 1.3 bn. Overall, the total debt relief provided by China to developing countries under the G20 framework reached USD 2.1 bn, which is the highest among the G20 members in terms of the size of the deferred funds.
Apart from ODA and debt relief there are also gaps in areas such as trade policy, most notably with respect to the lingering (and at times rising) protectionism affecting least-developed economies during the outbreak of the pandemic. The recent World Bank study of the implications of restrictive trade policies during the COVID crisis underscored that least-developed economies could be among the hardest hit. The response of the international community needs to be focused on improving developing countries' market access, as well as the supplies from developed economies of medical equipment and technologies for national healthcare systems.
In the end, "enlightened self-interest" and "invisible hands" as guiding principles have not served the global community well. If the challenge of the current pandemic is ever to be decisively surmounted, it is going to be through a joint response. The hope is that this common effort will be transformational for the global community and will lead to emergence of new pathways and institutions for international cooperation. The changing "superstructure" of technological and material advances will necessitate an evolution in the "base" of human values. The effects of the current pandemic as well as the rising pile of other global imbalances and vulnerabilities are a reflection of the disconnect between the heights of the technical and material advances/ambition and the shaky foundation of the weakening values of international cooperation.
The important point to realize in the context of the current crisis is that it is not a one-off stumbling block on the road to greater prosperity in the future. There are just too many vulnerabilities and road-bumps along the current path that necessitate an outright rethink of the development itinerary. This relates in particular to risks such as cyber-security, inequality and environment/energy security. These fragilities are the opposite side of the advances made by the global community in areas such as computer-science, economic modernization and higher rates of industrialization in the developing world. Further ambitions along these important trajectories will increasingly call for ways to strengthen ethical standards and international cooperation.
From our partner RIAC
Half a Decade On – Reflecting on Russia's Unsung Successes
In 2016, as the incoming World Bank lead economist for Russia, I started writing about Russian economic issues. It is now time to bid goodbye. As a professional analyst of the Russian economy over the last 5 years, I can summarize my experience in one sentence: things in Russia are never as bad as they seem, but they are never as good as they can be, either.
Just in the last 6 years, Russia has managed to attain remarkable macro-stability. Inflation, which was in double digits, is in now in manageable territory. The country is less reliant on oil and gas today than 5 years back. These are no small achievements. On the other hand, as I – and many others have written – sagging potential growth holds progress back. But these issues are well-known. In this final column, I would like to recognize three lesser-known Russian developmental successes that often fly under the radar screen.
First is Russia's increase in life expectancy – from 65.3 years in 2000 to 72.7 years in 2018. This has been mostly due to a drop in the number of deaths caused by non-communicable diseases (i.e. diseases that are not infectious or contagious such as heart attacks and stroke) and external causes (such as road accidents and homicides). Mortality rates for both adults and particularly children have also been decreasing since the 2000s. Even more recently, infant mortality decreased by 36 percent from 2011 to 2017 and maternal mortality decreased by 49 percent in the same period. While the pandemic engulfs us all, it is worth taking a longer-term perspective to recognize legitimate improvements in Russia's life expectancy.
Second is Russia's progress in financial literacy. Russia is no stranger to financial crises. While governments anywhere and everywhere have the primary responsibility in preventing and managing them, an important factor that is only being recognized is the need for individuals to become more informed about making financial decisions.
As an early adopter, Russia has recognized the benefits of financial literacy, and made remarkable strides in increasing literacy across both adult populations and school children. This is thanks to both top-down efforts by the Ministry of Finance and Central Bank of Russia, and bottom-up ones, which have included tapping into schools, libraries, and other community platforms to reach a large and diverse segment of the population. Indeed, Russia was ranked the first among 132 countries in the Child & Youth Finance International Global Inclusion Awards in 2016. It also ranks in the top 10 of G-20 countries for financial literacy.
Third is Russia's progress in improving its tax administration. The history of taxes in Russia hark back to medieval times, with Prince Oleg imposing the first known "tribute" on dependent tribes. Catherine the Great is known to have said "Taxes for a government are same as sails for a boat. They serve to bring her faster into a harbor without flipping over by their burden".
Building on lessons learnt over centuries, Russia today is at the global forefront of tapping technology and real-time source data and has managed to shift from a culture of tax evasion to tax compliance. Tax non-compliance, notably in value-added taxes, for instance, has shrunk from double digits a few years ago to less than 1 percent today, with minimal human involvement. Russia's success in modernization of its tax services is not as well known as it ought to be, but global interest is slowly but steadily growing.
Surely, these achievements are not the end of the road. When it comes to life expectancy, male life expectancy is behind female life expectancy by almost 10 years, and this gap needs to be shrunk. Financial literacy, consumer protection, and safeguards for privacy and data protection need to keep pace as cryptocurrencies and digital fraud become more commonplace. And gains in tax administration may be washed out without complementary tax policies. Yet, these unsung successes deserve more recognition, both within and outside Russia.
One of the more unusual analysis the World Bank undertook was to figure out how wealthy is Russia. We found that Russia's wealth lies not in its abundant natural resources (as important as they are), or its physical infrastructure (as mighty as some of it may be). Rather, Russia's wealth derives from the ingenuity and creativity of its people. Indeed, almost half of all Russia's wealth derives from its human capital — the cumulative experience, knowledge, and skills of Russians. Only then is it followed by physical capital (about a third), and natural capital (about a fifth). Anecdotally too, I can reaffirm that to be the case. In my interactions with students in various universities and high schools, I have witnessed their keen engagement, their sharp and pointed questions, their sense of humor, and above all, a passion to improve their country. I am indeed privileged to have played a small role in this journey.
PS: There is one other area I would like to draw your attention to, and that is climate change. While the politics are what they are, the science and economics are undeniable. In Russia, in addition to federal initiatives, it is encouraging to see positive signs emerging from within Russian regions, such as Sakhalin and Murmansk, which are vying to become carbon-free zones. As I had written earlier, the one mistake not to make about Russia is to treat it as a single unit of analysis. Doing so would be like being unaware that a Matryoshka doll is not empty! Indeed, Russian regions may be at the forefront of addressing climate change and we might be in for a (pleasant) surprise – this space is therefore worth keeping on an eye on.
First appeared in the Russian language on Kommersant.ru via World Bank
The Politico-Economic Crisis of Lebanon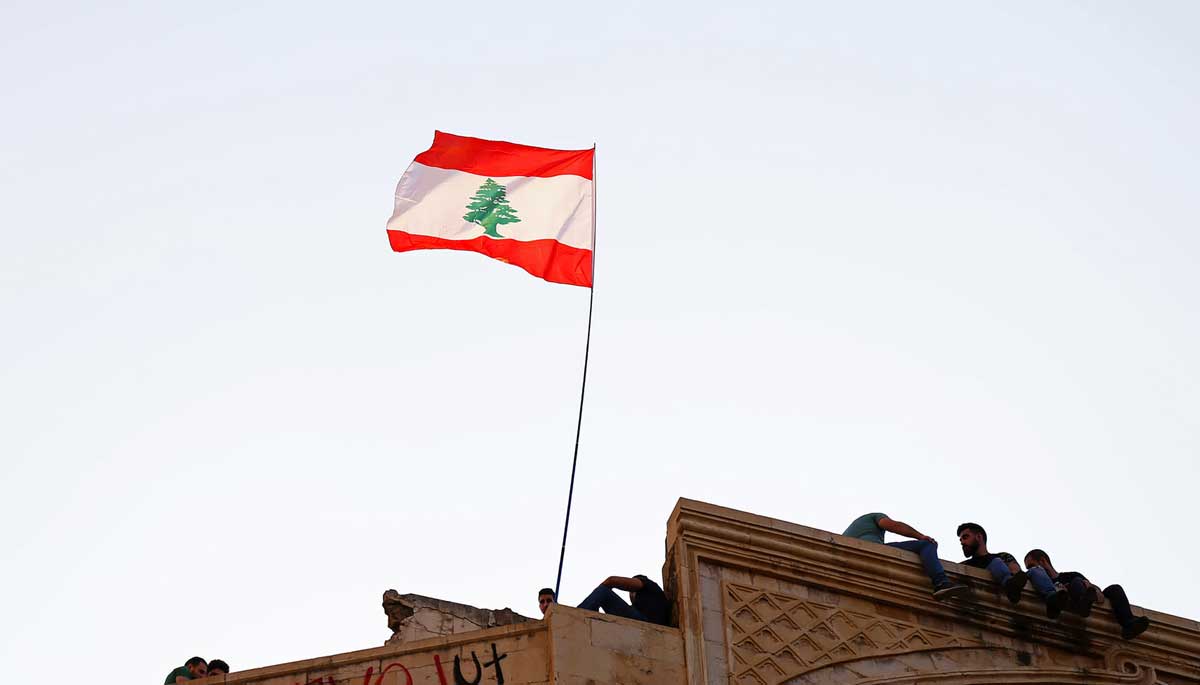 Dubbed as a failed state. The Middle Eastern country, also known as the 'Lebanese Republic', is already leading towards a humanitarian crisis. The country is witnessing the worst financial crisis since the 1975-90 civil war. The financial catastrophe has done most of the damage as the country currently stands as one of the top 10 worst economic disasters witnessed over the past 150 years. If the economists are put true to their word, it means that Lebanon rates as the most dismal economic crash since the 19th century. As the state of Lebanon undergoes a significant political shift since last year, the social and economic fissures are subsequently broadening. A fragile democracy (for namesake) and a constant disequilibrium in the parliamentary stratosphere, have led to an economic depression that is rapidly expanding as the country fails to adopt a unified political stance and adhere to corrective measures to hold the toppling economy from a collapse.
More than half of the Lebanese population has slumped below the poverty line as escalating inflation continues to reel the populace. The main cause underpinning such brutal inflation is the hyper-devaluation of the Lebanese pound. The currency was originally pegged at a fixed rate of 1500 Lebanese pounds to the US dollar. However, over the past three decades, the economic crunch has crippled the economic nucleus of Lebanon. According to World Bank estimates, the Lebanese pound has devalued by 95% and currently trades at 22000 Lebanese pounds to the US dollar in the black market – roughly 15 times above the official rate. The resultant inflation has driven the government to push the prices to unfathomable levels – even pushing necessities beyond the reach of an average citizen. The fact could be witnessed by the rapid increase in the price of bread – which was hiked by another 5% last month to value at 4000 Lebanese pounds per loaf.
The dire social crisis could be gauged by the fact that an average Lebanese family requires a spending worth five times the minimum wage mandated by the government just to afford basic food requirements. Most of the families can't suffice to consume utilities such as medicine, gas, or electricity. Astounding research revealed that even hospitals dealing with the Covid outbreak are not afforded gas and electricity which has led to a hike in petroleum consumption due to heavy usage of generators. The resulting shortage of petroleum has driven rage across the country as businesses fail to thrive while multiple wings of the airports are rendered powerless. The recent World Bank report signified that the food prices have inflated by roughly 700% over the past two years – a swell of 50% in just under a month. The regional countries have shown concern as Lebanon is heading towards a health crisis with a strengthening Delta variant in the Middle East and no room for recovery.
The main cause of such a debilitating situation is primarily the rampant corruption in the echelons of the government followed by the instability that ensued last year. Following the catastrophic blast in Beirut's port that claimed an estimated 200 lives, the government resigned in the aftermath of virulent protests across Lebanon. The political vacuum, however, further pushed the state into despair. The caretaker government, led by the former Prime Minister, Saad Hariri, failed to consolidate a government as ideological differences between the President and the Prime Minister continued to displace the essential debates of the country. The contention between President Michel Aon, a stout supporter of the Shite militant group Hezbollah, and Prime Minister Saad al-Hariri, a Sunni Centrist, caused the efforts to falter as the country continued to plunge into crisis without an elected government to handle the office.
Hariri drove the narrative that due to President's strong ties with the Hezbollah, which is arguably supported by Iran, Lebanon has suffered a shuffle of power to entrust financial support to the militant group. The narrative caused institutions like IMF and the World Bank to hesitate in injecting desperately needed social stimulus into the country despite continual warnings of an impending humanitarian crisis by France and the United States. A political vacuum coupled with the destruction caused last year along with the prudence of global financial institutions to pivot the country have ultimately resulted in the chaos that describes the landscape of Lebanon today.
However, Hariri resigned last month after failing to form a government even after nine months. The resulting political thaw helped President Aon to appoint Najib Mikati, a lucrative businessman, and former prime minister, as an interim Prime Minister entrusted to form a mandated government in Lebanon.
With a renewed Cabinet support, something that Hariri rarely enjoyed, Mikati is expected to assuage the concerns of the IMF and support economic reforms with the help of states like France. The Paris conference, scheduled on 4th August, is now the focal point as Mikati plans to convince the French diplomats regarding his schemes to pull Lebanon out of the puddle. Prime Minister Mikati recently reflected on his aspirations: "I come from the world of business and finance and I will have a say in all finance-related decisions". He further stated: "I don't have a magic wand and can't perform miracles … but I have studied the situation for a while and have international guarantees". It is clear that Mikati envisages repairing the economy which is already long overdue.
Under the French plan aiding Mikati's regime, he would need to enforce significant political reforms to gain international aid. The diplomats, however, envision a far graver reality. It is touted that the IMF would likely focus on two facets before granting any leverage to the Mikati-regime: political-social reforms and progress towards parliamentary elections. However, with grueling Covid cases springing into action, the road to recovery would probably be highly tensile.
While Mikati doesn't stem from any particular political bloc unlike his failed predecessors, he was elected primarily by the backing of Hezbollah. A question emerges: would Mikati be able to navigate through the interests of an organization subjected as a terrorist fraction by most of the Western world. An organization that arguably serves as the primary reason why Lebanon stands as one of the highly indebted countries in the world. An organization that could be the decisive factor of whether financial support flows to Lebanon or sanctions cripple the economy further similar to Iran. The question stands: would Mikati refuse the dictation of Hezbollah and what would be the consequences. The situation is highly complex and time is running out. If Mikati fails, much like his predecessors, then not only Lebanon but the proximate region would feel the tremors of a 'Social Explosion'.