Social Entrepreneurship: Safeguarding Rights, Reuniting Refugees, Supplying Medicine by Drone
[yt_dropcap type="square" font="" size="14″ color="#000″ background="#fff" ] S [/yt_dropcap]eventeen social entrepreneurs from around the world at the helm of 13 organizations have been recognized by the Schwab Foundation for Social Entrepreneurship as the 2017 Social Entrepreneurs of the Year. Social Entrepreneurs leverage the power of market forces and business principles to solve social problems in ways that benefit the marginalized and the poor. Their work is often carried out in areas where government and the private sector are unable to achieve meaningful outcomes and involves considerable creativity.
Among this year's honourees, for example, is a UK-based organization that uses fingerprinting to help the 1.5 billion people worldwide that currently lack an official ID; a Zambian company that is reducing poaching by helping farmers boost their income by selling higher-value goods, such as peanut butter and honey; and a US-based restaurant chain whose profits support food education for children and the development of vertical farms in cities.
"Many of our 2017 awardees partner with government in a variety of ways," said Hilde Schwab, Co-Founder and Chairwoman of the Schwab Foundation for Social Entrepreneurship, "as service providers, to embed innovative approaches into government-run systems, or, in some cases, even craft new laws, policies or regulations that have a direct nationwide impact."
The winners of the 2017 Social Entrepreneurs of the Year Award are:
Vivek Maru and Sonkita Conteh, Namati, Sierra Leone/USA: Trains and supports local paralegals to assist the billions of people worldwide that live outside the protection of the law. Focusing on three main justice challenges – land and environment, access to decent healthcare and citizenship rights – Namati has helped over 54,000 clients in 8 countries.
Keller Rinaudo, Zipline, Rwanda/USA: Became the first company to use drones to deliver vaccines, medicine and blood transfusions for use in rural Rwanda. Each drone, or "Zip", flies at 100km/hour, dropping its cargo with a small parachute. Zipline's partnership with the Rwanda government covers 20 hospitals and health centres.
Nga Tuyet Trang and Gregory Dajer, Medical Technology Transfer and Services (MTTS), Viet Nam: Radically reduced the cost of life-saving neo-natal devices that otherwise would not be available to people in poorer parts of the world. As of 2016, over 1.3 million babies in Asia and Africa were treated using MTTS devices.
Yves Moury, Fundación Capital, Colombia/Panama. Helped over 5 million people in 2016 to access financial services and social programmes for long-term asset-building thanks to its pioneering model for facilitating partnerships between governments and financial institutions.
Eleanor Allen, Water for People, USA: Helped 4 million people across nine countries access water and sanitation services by helping governments build institutions and authorities capable of delivering sustainable services. Through its Everyone Forever, model, the company aims to help 40 million people.
Kimbal Musk, The Kitchen, USA: Operates a family of businesses that pursues an America where everyone has access to real food. His restaurants source food directly from American farmers, his non-profit builds outdoor Learning Garden classrooms in underserved schools across America. His urban, indoor vertical farming accelerator seeks to empower a new generation of real food entrepreneurs
Raj Panjabi, Last Mile Health, Liberia/USA: Pioneered a model to recruit, train, equip and manage community health workers in rural Liberia. In a country where 46% of women report losing a child before the age of five, the company's partnership with the government mobilized 1,300 health workers to help stop the spread of Ebola. Its new aim is to deploy over 4,000 professionals to reach over 1.2 million Liberians.
Christopher and David Mikkelsen, REFUNITE, Denmark: Helps refugees locate missing family members and other loved ones via a free and easy-to-use mobile platform. REFUNITE is able to register more than 170,000 refugees per year and has reconnected more than 38,000 family members to date.
Toby Norman, Simprints, UK. Brings relief to the 1.5 billion people in the world that currently lack an official ID by developing an affordable and secure open-source fingerprint system that is four times cheaper and 228% more accurate than existing biometric tools.
Dale Lewis, COMACO, Zambia: Helps to reduce poaching by helping farmers improve their livelihoods by accessing higher-value markets for products such as peanut butter, rice and honey. To date, COMACO has registered 140,000 farmers committed to conservation farming practices and wildlife preservation.
Neichute Doulo, Entrepreneurs Associates, India: Nurtures and supports the growth of first-generation entrepreneurs in the politically turbulent and economically disadvantaged north-eastern region of India.
Malik Ahmad Jalal and Fayeeza Naqvi, The Aman Foundation, Pakistan: Provides ambulances, health centres and education to fill unmet needs in fast-growing Pakistani cities. Its ambulances attend 100,000 cases a year, 60% of which are road accidents, free of charge. The Aman Foundation also provides vocational skills training programmes for young people in violence-prone areas and, through a partnership with the local Government of Sindh, aims to expand to 450,000 cases a year.
Carlos Edmar Pereira, Livox, Brazil: Created an app for the millions of people worldwide that struggle to communicate because of disabilities or illness, from strokes to cerebral palsy. The app works by using intelligent algorithms to interpret a user's finger movements, allowing disabled people to communicate and study.
The 13 organizations – and 17 individuals – that are honoured in 2017 will become part of the broader Schwab Foundation community of Social Entrepreneurs, which includes more than 320 outstanding social entrepreneurs from around the world. These leaders are fully integrated into the World Economic Forum's events and initiatives aimed at generating solutions for a wide spectrum of global challenges:
Honourees were selected by the board of the Schwab Foundation, which includes David Gergen, Director, Centre for Public Leadership, John F. Kennedy School of Government, Harvard University; Johanna Mair, Professor of Organization, Strategy and Leadership, Hertie School of Governance; Helle Thorning-Schmidt, Chief Executive Officer, Save the Children; and H.M. Queen Mathilde of Belgium, Honorary Board Member, in recognition of their innovative approaches and potential for global impact.
How to finance Asia's infrastructure gap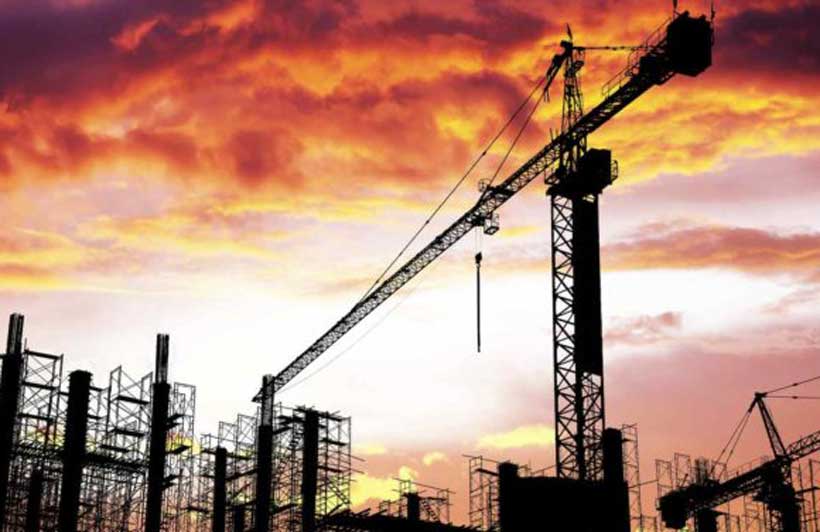 Asia's countries famously need to invest trillions of dollars a year to provide infrastructure required to keep traffic flowing, ports trading, and factories humming. Yet most countries in the region consistently fall short.
The 2017 Asian Development Bank (ADB) report "Meeting Asia's Infrastructure Needs" puts the infrastructure tab for 45 developing Asian countries at more than US$1.7 trillion per year. Developing Asia now invests only about $881 billion a year, or slightly more than 50 percent of that. This is the infrastructure gap.
Less well known, however, is that the investment shortfall is frequently not for a lack of funds or technology. The money may be available, particularly in the private sector, but not enough of it is going where Asia needs it. And this is because many developing countries lack the knowledge and capacity to design and implement bankable infrastructure projects that integrate new technologies.
To encourage private sector investment in infrastructure, high-quality bankable projects must adopt current levels of proven technology as well as be "future-proofed" to further advances in technology.
Delegates from across the development spectrum — from government through the private sector — will gather on Oct.13 in Bali for the Global Infrastructure Forum 2018 to discuss several trillion-dollar questions. How can governments and the private sector help fill the infrastructure gap? How can authorities' better pair the world's big investors with the many inclusive, resilient, sustainable, and technology-driven infrastructure projects this region needs to advance economic progress? And how can multilateral development banks best help?
To be sure, strong infrastructure projects are going up all over Asia. Take Indonesia, the Forum host; the country has made enormous strides under its ongoing and ambitious infrastructure program.
The country has seen progress: from the trans-Papua road project in one of the country's most remote and underdeveloped regions to better information and communications technology under the Palapa Ring (satellite) Project. Indonesia has also launched innovative and clean energy projects such as the 72-megawatt Tolo wind-farm in South Sulawesi and massive urban infrastructure to boost Jakarta's livability and competitiveness. This latter project includes a new modern airport terminal, rail link, and the first phase of the mass rapid transit expected to open in 2019.
Knowledge is crucial to get such projects off the ground, and this is where the multilateral development banks, including ADB, can assist.
The development banks are providing governments financial and technical support to enhance knowledge in numerous areas.
ADB is also helping strengthen government and private sector project development and governance capacity, for instance, for preparing high-quality projects able to support private finance. It also established the Asia Pacific Project Preparation Facility, a $73 million multi-donor trust fund to support project preparation, monitoring, and project restructuring, as well as capacity building and policy-reform initiatives linked to specific projects.
In addition, the organization is promoting public-private partnerships, catalyzing regulatory reforms to make infrastructure more attractive to private investors, and encourage more bankable projects. Potential is vast, in that pension funds alone, which hold $7.8 trillion in assets, are estimated to invest only about 1 percent of funds under management in infrastructure.
A recent ADB report, "Closing the Financing Gap in Asian Infrastructure," notes that the richer Asian economies, such as Japan — where savings rates top 30 percent — can clearly play a stronger role if it only could. Yet, the country still invests almost $4 trillion in portfolio assets outside Asia.
Likewise, ADB is developing alternative financing structures and is backing green finance to encourage a bankable green finance project pipeline that can access funds from commercial and institutional investors. Many major investors are now strictly subject to environmental, social, and governance requirements in their investment decisions.
Finally, as technology rapidly evolves, particularly digital, it is creating substantial opportunity. Land acquisition, for example, significantly delays infrastructure projects across the region. Digital technologies are therefore being tested in several countries and watched closely for an ability to improve land titling. Likewise, ADB is involved in Spatial Data Analysis Explorer to help in decision-making relevant to climate hazards and resilience across urban systems.
Multilateral development banks can play multiple roles, from assisting and advising on the creation of appropriate legal and regulatory frameworks, developing bankable projects, direct financing or providing credit enhancement tools to finance projects, to structuring innovative "blended finance" solutions in circumstances where the underlying project is incapable of supporting a financing structure priced at commercial funding rates. In all of this, multilateral development banks and other development partners can assist developing countries gain the knowledge to better develop sustainable, accessible, resilient, and quality infrastructure.
Prema Gopalan Honoured as India Social Entrepreneur of the Year 2018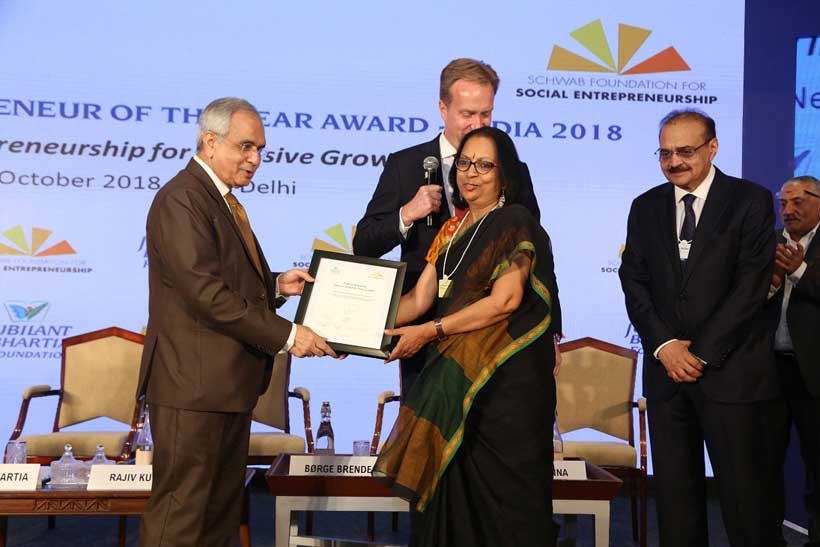 The Schwab Foundation for Social Entrepreneurship, in partnership with the Jubilant Bhartia Foundation, announced Prema Gopalan of Swayam Shikshan Prayog (SSP) as India Social Entrepreneur of the Year (SEOY) 2018. The award honours her exceptional contribution in revitalizing rural economies by empowering women to succeed in remote and ailing markets. The SSP model comprises four ventures: a federated network of 5,000 self-help groups; a resilience fund for women-led businesses; a rural school of entrepreneurship and leadership for women; and a market aggregator that provides warehousing, branding, marketing and distribution services to last-mile business women. In addition, it has catalysed the government, investors, financial institutions and Indian and global corporations to partner directly with grassroots women business leaders.
Over two decades, this has had a domino effect in 2,000 climate-threatened villages across six states of India. Over 97,000 women in drought and flood-affected villages have set up enterprises in clean energy, sanitation, basic health services, nutrition and safe agriculture. They have transitioned from self-employment to diversify their ventures, aggregate into value chains and mentor thousands of others to get on the path of entrepreneurship – 900 women are recognized locally as climate resilience leaders and 500 are playing a role in local governance. SSP's grassroots women entrepreneurs are taking their communities forward as part of their business success. As SSP partners with the government to scale its model, it is demonstrating that investing in rural women entrepreneurs can be a solid strategy for transforming India.
Smita Ram and Ramakrishna NK of Rang De were also selected as finalists for their work on unlocking unusual channels of capital for India's poorest, building bridges between India's credit-starved communities and ordinary citizens who contribute to meet the education, health and enterprise needs of resource-poor populations. Working on the premise of "micro-investment for micro-loans", this peer-to-peer lending platform has to date disbursed INR 70 crore from 14,000 social investors and philanthropists to benefit 60,000 families.
"The World Economic Forum has long championed gender equality on the global agenda," said Hilde Schwab, Chairperson and Co-Founder of the Schwab Foundation for Social Entrepreneurship. "The 2018 winner, Prema Gopalan of Swayam Shikshan Prayog, has demonstrated that investing in rural women is a good investment. Female entrepreneurs are critical actors to help bring about the transformation that India seeks!"
Congratulating the winner, Shyam S. Bhartia, Founder and Chairman, Jubilant Bhartia Group, and Founder Director of Jubilant Bhartia Foundation, said: "We are entering the tenth year of partnership with the Schwab Foundation. In the last nine years, we received more than 1,400 applications for this award. The response is indeed overwhelming and the quality of the applications very competitive. We are glad to see how the SEOY India Award is able to identify and bring to the forefront the enterprises who are achieving social impact at a larger scale. We hope that this year's SEOY India Award winner will serve as an inspiration to future generations of social innovators."
The SEOY India Award brings some of the country's most remarkable change-makers on to a common platform. These social entrepreneurs are promising self-starters, with a strong inclination towards addressing the most pertinent needs of marginalized communities in scalable and sustainable ways. Their endeavours encapsulate alleviating poverty, hunger, gender inequality, promoting women empowerment and education. These social entrepreneurs are torch-bearers who have taken the onus of working towards managing micro-finance needs and finding solutions to daunting challenges like climate change. The tenets of this year's finalists are aligned with the United Nation's Sustainable Development Goals.
The winner will be invited to join the Schwab Foundation's global community of over 350 social innovators. Social Entrepreneurs are driven by their mission to create substantial social change and promote inclusive growth, developing new products and service models that benefit underserved communities.
The Bali Fintech Agenda: A Blueprint for Successfully Harnessing Fintech's Opportunities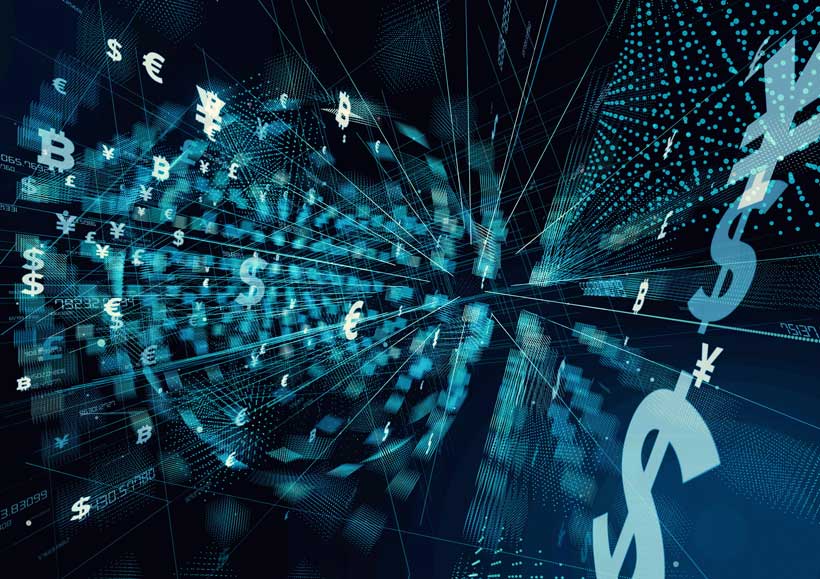 The International Monetary Fund and the World Bank Group today launched the Bali Fintech Agenda, a set of 12 policy elements aimed at helping member countries to harness the benefits and opportunities of rapid advances in financial technology that are transforming the provision of banking services, while at the same time managing the inherent risks.
The Agenda proposes a framework of high-level issues that countries should consider in their own domestic policy discussions and aims to guide staff from the two institutions in their own work and dialogue with national authorities. The 12 elements (see table) were distilled from members' own experiences and cover topics relating broadly to enabling fintech; ensuring financial sector resilience; addressing risks; and promoting international cooperation.
"There are an estimated 1.7 billion adults in the world without access to financial services," said IMF Managing Director Christine Lagarde. "Fintech can have a major social and economic impact for them and across the membership in general. All countries are trying to reap these benefits, while also mitigating the risks. We need greater international cooperation to achieve that, and to make sure the fintech revolution benefits the many and not just the few. This Agenda provides a useful framework for countries to assess their policy options and adapt them to their own circumstances and priorities."
"The Bali Fintech Agenda provides a framework to support the Sustainable Development Goals, particularly in low-income countries, where access to financial services is low," World Bank Group President Jim Yong Kim said. "Countries are demanding deeper access to financial markets, and the World Bank Group will focus on delivering fintech solutions that enhance financial services, mitigate risks, and achieve stable, inclusive economic growth."
Mrs. Lagarde and Dr. Kim presented the Agenda in a panel discussion today during the Annual Meetings in Bali. They were joined by Sri Mulyani Indrawati, Minister of Finance of Indonesia; Lesetja Kganyago, Governor of the South African Reserve Bank; and Mark Carney, Governor of the Bank of England and Chair of the Financial Stability Board.
With their near universal membership, the Fund and the Bank, are well positioned to gather information from all countries and to reflect on their respective needs and objectives at various levels of economic and technological development. They both also offer a forum for sharing the experience of countries that are not members of international standard-setting bodies on issues such as combating money laundering and terrorism financing, market integrity, and consumer protection. The Financial Stability Board and several other international standard-setters have been reviewing the implications of fintech developments and have indicated regulation and supervision priorities.
The IMF and World Bank will start developing specific work programs on fintech, as the nature and scope of their members' needs become clearer, in response to the Bali Fintech Agenda. The IMF's initial focus will be on the implications for national and global monetary and financial stability; and the evolution of the International Monetary System and global financial safety net.
In response to the Bali Fintech Agenda, the World Bank will focus on using fintech to deepen financial markets, enhance responsible access to financial services, and improve cross-border payments and remittance transfer systems. The Bank will draw on the International Finance Corporation's growing experience in this area. The Agenda contributes to building the foundations of the digital economy that is a key pillar in the World Bank Group's larger disruptive technologies engagement.
The Bali Fintech Agenda:
Embrace the promise of fintech.
Enable new technologies to enhance financial service provision.
Reinforce competition and commitment to open, free, and contestable markets.
Foster fintech to promote financial inclusion and develop financial markets.
Monitor developments closely to deepen understanding of evolving financial systems.
Adapt regulatory framework and supervisory practices for orderly development and stability of the financial system.
Safeguard the integrity of financial systems.
Modernize legal frameworks to provide an enabling legal landscape.
Ensure the stability of domestic monetary and financial systems.
Develop robust financial and data infrastructure to sustain fintech benefits.
Encourage international cooperation and information-sharing.
Enhance collective surveillance of the international monetary and financial system.
The Bali Fintech Agenda
Embrace the Promise of Fintech with its far-reaching social and economic impact, particularly in low-income countries, small states, and for the underserved, and prepare to capture its possible wide-ranging benefits, including: increasing access to financial services and financial inclusion; deepening financial markets; and improving cross-border payments and remittance transfer systems. Reaping these benefits requires preparation, strengthening of institutional capacity, expanding outreach to stakeholders, and adopting a cross-agency approach involving relevant ministries and agencies.
Enable New Technologies to Enhance Financial Service Provision by facilitating foundational infrastructures, fostering their open and affordable access, and ensuring a conducive policy environment. Foundational infrastructures include telecommunications, along with digital and financial infrastructures (such as broadband internet, mobile data services, data repositories, and payment and settlement services). The infrastructures should enable efficient data collection, processing, and transmission, which are central in fintech advances.
Reinforce Competition and Commitment to Open, Free, and Contestable Markets to ensure a level playing field and to promote innovation, consumer choice, and access to high-quality financial services. The successful and large-scale adoption of technology would be facilitated by an enabling policy framework regardless of the market participant, underlying technology, or method by which the service is provided. Policymakers should address the risks of market concentration, and should foster standardization, interoperability, and fair-and-transparent access to key infrastructures.
Foster Fintech to Promote Financial Inclusion and Develop Financial Markets by overcoming challenges related to reach, customer information, and commercial viability, and by improving infrastructure. The evolving digital economy together with effective supervision are essential in overcoming long-standing barriers to financial inclusion across a broad range of financial services and in enabling developing countries to leverage promising new pathways for economic and financial development to support growth and alleviate poverty. Examples include expanding access to finance while reducing costs, providing new ways to raise funding, enabling new information services to assess risks, and spurring new businesses. To achieve these goals, fintech issues should be part of a national inclusion and financial and digital literacy strategies, while fostering knowledge-sharing between public- and private-sector players, civil society, and other stakeholders.
Monitor Developments Closely to Deepen Understanding of Evolving Financial Systems to support the formulation of policies that foster the benefits of fintech and mitigate potential risks. The rapid pace of fintech will necessitate improvements and possible extensions in the reach of monitoring frameworks to support public-policy goals and to avoid disruptions to the financial system. Information-sharing and exchange would support improved monitoring. Achieving these objectives brings out the importance of continuous monitoring—including by maintaining an ongoing dialogue with the industry, both innovators and incumbents—to identify emerging opportunities and risks, and to facilitate the timely formation of policy responses.
Adapt Regulatory Framework and Supervisory Practices for Orderly Development and Stability of the Financial System and facilitate the safe entry of new products, activities, and intermediaries; sustain trust and confidence; and respond to risks. Many fintech risks might be addressed by existing regulatory frameworks. However, new issues may arise from new firms, products, and activities that lie outside the current regulatory perimeter. This may require the modification and adaptation of regulatory frameworks to contain risks of arbitrage, while recognizing that regulation should remain proportionate to the risks. Holistic policy responses may be needed at the national level, building on guidance provided by standard-setting bodies.
Safeguard the Integrity of Financial Systems by identifying, understanding, assessing, and mitigating the risks of criminal misuse of fintech, and by using technologies that strengthen compliance with anti-money laundering and combating the financing of terrorism (AML/CFT) measures. While fintech innovation generally supports legitimate goals, some innovations may enable users to evade current controls for criminal ends, thus posing a threat to financial integrity. Country responses have varied considerably; but, in all cases, it is important to strengthen AML/CFT compliance and monitoring, including by using technology (Regtech and Suptech solutions) to support regulatory compliance and supervision.
Modernize Legal Frameworks to Provide an Enabling Legal Landscape with greater legal clarity and certainty regarding key aspects of fintech activities. Sound legal frameworks support trust and reliability in financial products and services. This is undermined, however, where legal frameworks fail to keep pace with fintech innovation and evolving global financial markets. An enabling legal framework can be fashioned by having clear and predictable legal rules that accommodate technological change, tailored to national circumstances, particularly in areas such as contracts, data ownership, insolvency, resolution, and payments.
Ensure the Stability of Domestic Monetary and Financial Systems by considering the implications of fintech innovations to central banking services and market structure, while: safeguarding financial stability; expanding, if needed, safety nets; and ensuring effective monetary policy transmission. Fintech could transform the financial markets through which monetary policy actions are transmitted and could challenge the conduct of monetary policy as well as redefine central banks' role as lenders of last resort. On the other hand, fintech could help central banks improve their services, including potentially issuing digital currency, and expanding access to and improving the resilience of payments services.
Develop Robust Financial and Data Infrastructure to Sustain Fintech Benefits that are resilient to disruptions––including from cyber-attacks––and that support trust and confidence in the financial system by protecting the integrity of data and financial services. Developing such robust infrastructure raises a broad spectrum of issues that are relevant not only to the financial sector but also to the digital economy at large, including data ownership, protection, and privacy, cybersecurity, operational and concentration risks, and consumer protection.
Encourage International Cooperation and Information-Sharing across the global regulatory community to share knowledge, experience, and best practices to support an effective regulatory framework. As new technologies increasingly operate across borders, international cooperation is essential to ensure effective policy responses to foster opportunities and to limit risks that could arise from divergence in regulatory frameworks. Sharing experiences and best practices with the private sector and with the public at large would help catalyze discussion on the most effective regulatory response, considering country circumstances, and to build a global consensus. The IMF and World Bank can help in facilitating the global dialogue and information-sharing.
Enhance Collective Surveillance of the International Monetary and Financial System and the adaptation and development of policies to support inclusive global growth, poverty alleviation, and international financial stability in an environment of rapid change. Fintech is blurring financial boundaries—both institutionally and geographically—potentially amplifying interconnectedness, spillovers, and capital flow volatility. These developments could lead to increased multipolarity and interconnectedness of the global financial system, potentially affecting the balance of risks for global financial stability. The IMF and World Bank could help in improving collective surveillance and assist member countries via capacity building, in collaboration with other international bodies.