What's Wrong With Pursuing Peace?
[yt_dropcap type="square" font="" size="14″ color="#000″ background="#fff" ] T [/yt_dropcap] o all the warmongers, foreign interventionists, rabid neo-cons, members of the Military Industrial Complex ("MIC"), armchair warriors, chickenhawks, and prepubescent boys still playing wargames with their Xbox, the only question is: "What is wrong with pursuing global peace?"
Why is the United States of America being led around by the nose by the worst that this country has to offer, in terms of naked aggression and hostility, clandestine operations designed to destabilize and destroy every other nation around us (friends and enemies alike), dumping trillions of dollars in hard-earned tax dollars from the US Citizenry into useless stupid foreign wars and paramilitary operations, borrowing money into oblivion and enslaving the future of our children from the perpetual fiat currency printing Federal Reserve, churning out bunker buster bombs and TOW missiles by the hundreds of thousands, using billions of tons of precious steel which could be used to build bridges, hospitals, and schools, in order to continue to wreak havoc around the globe?
If the last 8 years of the President Obama Administration has taught us one thing, it is that the United States of America has countless internecine problems, issues and imperfections that we need to take care of and iron out first, before we go around policing and lecturing the rest of the world on how they should live.
Barack Obama was like an exfoliate that brought out hundreds of years of anger, festering emotion, class warfare, and stifled expression which truly needed to be aired out once and for all, and not further suppressed.
Additionally, for all of Obama's faults and missteps in the Middle East (mainly because of the erroneous and politically motivated and "foreign government paid for advice" of his thoroughly corrupted Secretary of State Hillary Clinton and her "mini-me" Victoria "Cookies" Nuland), one of his greatest legacies was by either inadvertently or on purpose, avoiding and stopping World War 3 by enacting the Iran Nuclear Deal, by getting them to disarm without firing a single shot, and by proxy allowing the rise of a multi-polar world wherein different countries, cultures, religions and races could now have a seat at the bargaining table of global affairs, rather than simply the legacy of the colonial masters of yesterday which by and large exploited the third and second worlds in every capacity.
A perfect symbol of this was the rise of the BRICS (Brazil/Russia/India/China/South Africa) Banking System which poses an open challenge to the hegemony of the IMF/World Bank, ushering in healthy competition amongst global central banks to keep each other more honest and competitive, in terms of loans and project finance to the world's people and countries.
Had the masters of chaos described above succeeded in getting President Obama to carpet-bomb Iran, this would most certainly have led to World War 3 by forcing Russia, China, Syria, Turkey, Saudi Arabia, Yemen, and other nations to jump into the fray to protect and defend their interests, quickly escalating matters coupled with multiple terrorist attacks all throughout the Middle East, Europe and yes, even in America.
Diplomacy is always the best option, and warfare should be the last choice.
But we as a nation have been too gung-ho and obsessed with destroying other nations and their own sovereignty.
The United States should instead fix all of its problems at home, such as joblessness, poverty, malnutrition, failing infrastructure, poor race relations, corrupt courts and government, broken families, poor educational standards, a $23 trillion dollar debt, and other systematic problems and issues, perhaps use all of its reserves to heal America first, and first use diplomacy and negotiation to solve any and all problems overseas.
The doctrine of foreign intervention "blowback" has yielded great disasters such as September 11.
The routine and constant violations of the "entangling alliances with other nations" doctrine as per Thomas Jefferson has destroyed our civil liberties and constitutional guarantees at home, while earning us myriad enemies abroad.
Live and let live.
Now that Donald Trump is President-Elect, the USA can now devote more time to building up America first, rather than selling out the nation and its birthright to the highest bidder – Trump promises to increase jobs, straighten out Obamacare, rebuild infrastructure, pull out of stupid foreign wars, deal decisively with enemies, recalibrate the Middle East and relationships overseas, deal with the Federal Reserve and the $23 trillion dollar debt, simplify extreme over-legislation and over-regulation, and other tasks necessary to make America great again.
Trump's Election Shenanigans Pale Before The Threats From Melting Polar Glaciers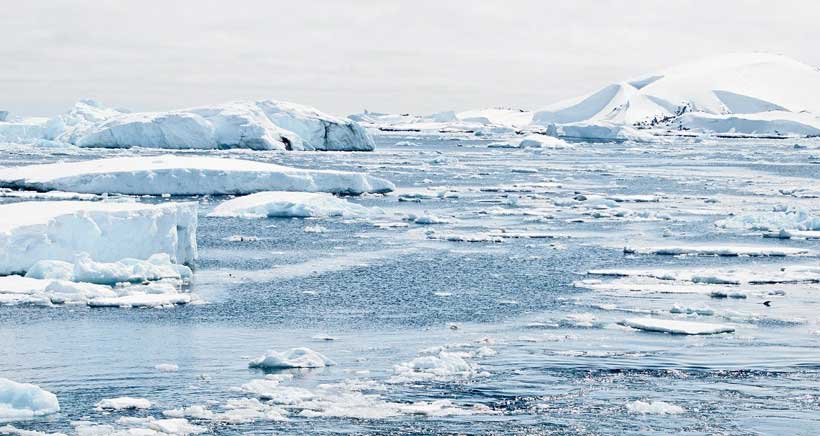 Despite Joe Biden exceeding the magic number of 270 that guarantees a majority in the electoral college, President Donald Trump has not conceded. Does he have a plan to overturn the wishes of the electorate?
According to Trump he did not lose, he was cheated out of a legitimate win by voter fraud and ballot stuffing. Accordingly, he has filed lawsuits in those critical states with narrow margins of victory for Biden — so far without tangible success — to block certification of the vote and persuade Republican legislatures to overturn the state vote as fraudulent and award the electoral votes to him.
Trump's window of action is narrowing. A major target state was Michigan with 20 electoral votes. However, Democratic Governor Gretchen Whitmer has now certified Biden's victory meaning he should get its electoral votes.
While Trump's shenanigans continue, the world faces a real danger of melting ice sheets and glaciers. A long term denier of global warming, Mr. Trump now accepts it but believes the earth will right itself without any effort by humans.
Scientists meanwhile are particularly concerned with the Florida-sized Thwaites glacier in the Antarctic. Its collapse they fear could destabilize surrounding glaciers eventually causing catastrophic global sea level rises measured not in inches but feet.
The glacier rises 60 to 75 feet above water across its 75 mile face. Remembering that 90 percent of it is under gives some notion of the quantity of ice. The Nathaniel B. Palmer research vessel is conducting a survey this winter for the first time as part of a five-year international research program to learn just how fast the glacier is melting and how much it might be adding to rising seas.
The problem is the shape of the glacier under the water and the warming waters eating away that core while the ice on top gets thicker and thicker as the glacier retreats inland. At some point the glacier is likely to collapse of its own weight into the ocean. Scientists who have modeled the scenario fear the process is unstoppable once it starts. Worse it puts much of the West Antarctic ice sheet at risk of following it into the sea. Any wonder then that Thwaites is also known as the Doomsday glacier.
At the other pole the Greenland ice sheet had a record-breaking 2019, shedding the most ice since 1948 — an estimated 532 billion tons. It of course increases coastal flooding along the eastern seaboard particularly the Carolinas and Florida. Fortunately for the residents, the 2020 melt from Greenland, while well above the 1981 to 2010 average, was lower than recent years particularly 2019.
Donald Trump does not believe he lost the election and he does not believe in global warming. Christmas is just around the corner and it's reassuring to know he believes in Santa Claus . . . and the tooth fairy.
Sino-US relations under Joseph Biden?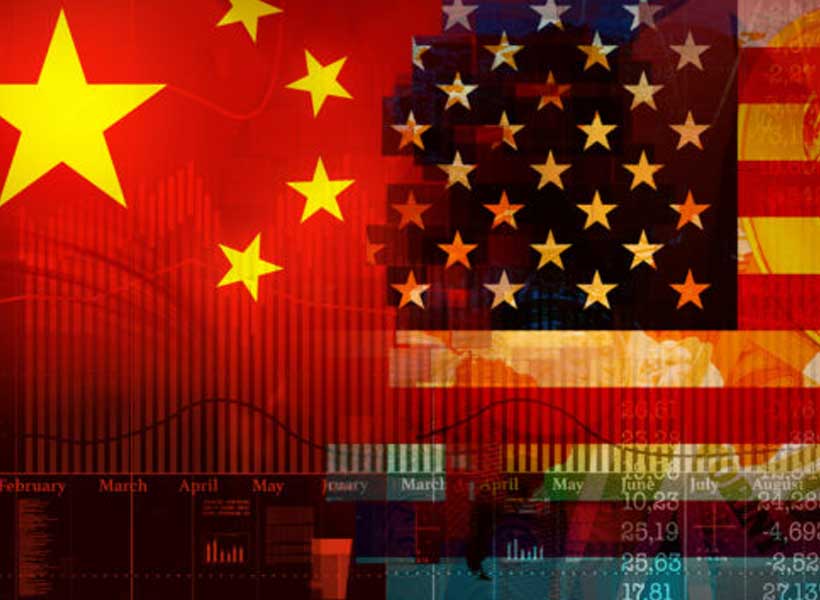 President Trump, hopefully outgoing, was not an out-and-out failure for his electorate. Yet, he was shown the door.
He had many feathers for his cap. Wages among the poorest quarter of workers rose by 4.7 per cent a year, small-business confidence attained a 30-year pinnacle. By restricting immigration and outsourcing, he sliced back jobs for his natives. He blocked China at every step to pander to sentiments of the China-bashing lobby.
His faux pas was desecration of American values of decency, tolerance, truthfulness and honesty. Without proof, he declared his adversary Biden corrupt. He viewed protest against killing of a black, Floyd `an orgy of looting and left wing violence'. He saw `left' all around, even around ballot-counting staff.
He saw a cheat around. Pfizer with tardy vaccine-trial success announcement, the WHO chief by not naming `China virus', and so on.
Rising-China threat
Mr. Trump was viscerally predisposed to viewing China as a looming military threat to peripheral countries, in general, and the USA, in particular. True, Mr. Biden is also viewed as an America Firster. True, China has been the fastest growing economy since 1979. Yet, it is nowhere near surpassing the USA even on one account that is gross Domestic Product, as is obvious from the table:
| | | | | | | |
| --- | --- | --- | --- | --- | --- | --- |
| Country | 1977 ($) | 1987($) | 1997($) | 2003($) | 2008($) | 2019 ($ tr.) |
| China | 843,097 | 1,883,027 | 3,706,647 | 6,187,983 | 8,908,894 | 14.4 |
| USA | 3,868,829 | 5,290,129 | 7,109,175 | 8,431,121 | 9,485,136 | 21.44 |
If nothing, the new president is expected to restore an element of decency to the White House
China much behind the USA in military prowess
China trails behind the USA in terms of expenditure on its defence forces and possession of actual military equipment. Despite ongoing modernization, China spends approximately $ 5 billion in arms export far below US exports of about $ 46.5 billion. China\s sales are about 3 per cent of global sales while the USA's are about 79 per cent.
The US has over 8,000 operational and inactive warheads as against China's 240 mostly non- deployed. The US has 2,000 nuclear weapons with strategic/intercontinental range compared with China's twenty. US have sixteen ballistic missile submarines compared with China's one, and more than 1000 US nuclear cruise missiles, compared with none for China.
The US has ten aircraft carriers plus one under construction attached to the Fifth and Seventh Fleet. China currently has two aircraft carriers, with a third in early construction, and a fourth planned for sometime in the mid 2020 or 2030s. Their first carrier, the Liaoning was commissioned by the PLAN in 2012, though it was first laid down in the early 1990s.
China's critics
China critics in the USA are not monolithic. They have many shades including `Engagers', `Realists', `Duopolists', ` China Lead', `Declinists' and so on.
The `Critics' have an un-reconcilable antipathy toward China because of its repression of a wide spectrum of human rights (religious, labour, media and ethnic minority).
The `engagers' look up for a common ground with China as a matter of national interest. The `engagers' are optimistic that globalization, economic interdependence and rules of multilateral trade will lead to democratrisation in China.
`Realist engagers' are convinced that China has learnt lessons from the collapse of former Soviet Union about the dangers of imperial overstretch. As such, China understands the realities of the current international system and limited capacity to change it.
`China Duopolists' believe the USA and China could cooperate to bring into being a Chimerica (G-2), being the two most important countries.
The `China lead' school believes China is already on the verge of replacing the USA as the world's number-one power.
The `Declinists' believe that demise of the US global leadership already occurred as `Washington consensus' has been replaced by `. It is now Beijing, not Washington that is dictating new rules to govern the international economy.
Joseph Biden belongs to the `America Firster' School that China can't replace the USA as number-one, even if it tries to. After visiting China, Biden wrote `the United States has nothing to fear from China since it is far ahead of China in size of the economy, per capita income, scientific innovation, and educational excellence among other indicators' (Biden, China's Rise Isn't Our Demise, New York Times, September 7, 2011, online ed.).
Global Leadership
At present, China lacks the soft and hard power to supplant the USA. To do so, China needs to:
(a) Command loyalty of the majority of the countries.
(b) Initiate, innovate and articulate policies, programmes and activities, including dispensing rewards and punishments.
(c) Being a `model', worth emulating, of values, culture, language, laws, and social and political practices.
(d) Excel in soft-power resources such as educational and public-health systems
Inference
Biden is being welcomed as a whiff of fresh air, though he has no magic wand to change the climate and trade atmosphere. He has promised to rebuild America's decrepit infrastructure, spend more on health and education, and ease immigration. . He has pledged to raise tax on firms and the wealthy.
He is no revolutionary though his policies are tilted to the left of what Trump did.
His job is to re-unite fractious American democracy. He is supposed to shun the personalized style of his predecessor's rule, scorning decency and truth.
If Mr. Trump exits with grace, Joe's job would be easier. If Trump makes transition difficult for Biden, the democrats may do tit for tat to Trump. Deprived of immunities, Trump's tax accounts would be exposed to public scrutiny. And action by enforcement.
Joe understands China better than his predecessor. But, it remains to be seen how the USA would set right the topsy-turvy alliances that Trump had interwoven.
It would be hard for Biden to ignore the plight of minorities in India and the `imprisoned' Kashmiris. Joe would have to balance strategic interests against conniving at human rights violations.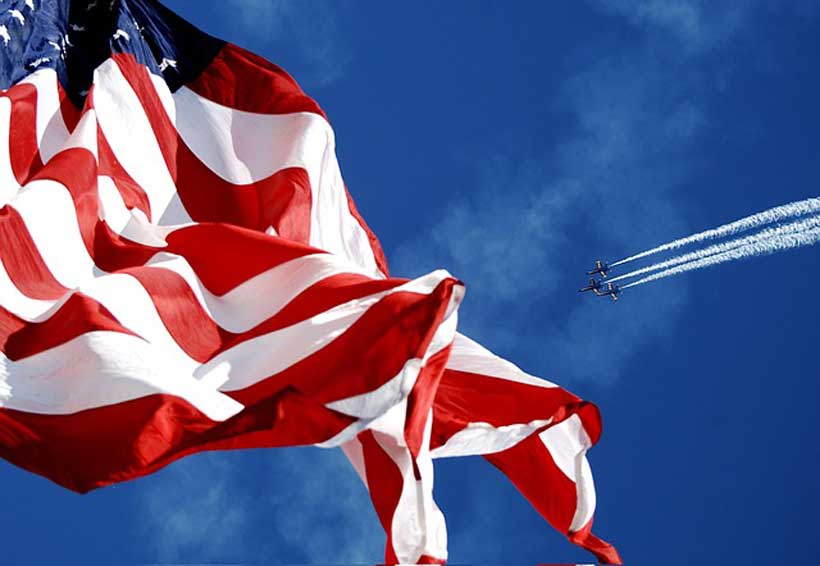 Blessings!In America and in so many other nations in the world, we have come to the point of not knowing the difference between truths and falsehoods. What is even more disturbing, too many don't care about either truth or falsehood as long as my side wins,as long as I benefit,as long as my prejudices are justified. Thus not a few of us believe and say falsehoods as if they are truths without caring how the lies are hurting others as long as I get what I want be it power, ego gratification,or confirmation of my point of view no matter how absurd or delusionary.
We Americans have been able to easily slip and slide into a society where we no longer care what is true or false as long as we have whatever it is our way sparked by partisan tyranny coming at us from so many sides since we have always been a society like this.From the colonial roots of America to these present times ,we have weaved and embraced myths and lies about who we are and who others are and have used such deceptions to justify notions and structures of domination and subordination. We have hidden the greedy dirt of wealth and power and buried the human rights of the poor, of women, and of those of oppressed made races under piles of rubbish pseudosciences and everyday degrading stereotypes about those who are different from ourselves or even when such dehumanizing stereotypes are about ourselves as a pathetic type of internalized self hatred.We have fought wars with the blood of the least among us and have built magnificent cathedrals, universities, skyscrapers, and transcontinental transportation lines through cheap if not enslaved labor and have not said more than a few mumblings about such historical grotesque exploitations.We have grown up assuming the theft of Native lands was manifest destiny and that the enslavement of Africans was not all that bad and in fact was a good thing saving those torn from their homelands which we were taught to assume were uncivilized jungles.
Some of us feel it is still ok to think, if not say that women are just good for the kitchen and making babies and that differently able people have no human rights like job entry and promotion let alone decent education.
We forger or just don't know the Electoral College was created to keep Presidential elections out of the hands of the people,that is, the popular vote thus under the thumb of elite power selection. And now we have seen what happens when that system of elite power of Presidential election can be circumvented by a calculating tyrant.
And then the media of today helps us be amazed in our learned ignorance and taught illiteracy when the dirty laundry of this nation rises to the surface in the four year nightmare is coming to a messy transition end with lies and tales being told on the way out with enablers who used to be our gatekeepers and protectors along with gullible supporters about to be orphaned.
Yes, we Americans are a great people but need to come clean about our societal sins.Yes ,we are known for our kindness towards other nations but need to be kind to each other at home we never talk to since we are taught they are above or beneath us. Why not have decent means of healthcare ,education, and economic well being distributed to everyone rather than such means given to the rich and otherwise privileged like Congress, Military, and Corporate America while not even peanuts to the middle class and especially the poor?
We need a President in a White House who speaks to these truths and does so boldly since four years of nightmare has torn off the societal scab of festering wounds in sore need of authentic deep cleaning and healing rather than politically correct smiles and cosmetic gestures in the guise of feel good public policies which do nothing to get out the puss and really heal us from too long infections.
That is,rather than pretending what we have seen and experienced in this four years nightmare which has made a degrading circus out of U.S.Presidential governance and its disgraceful ending as being unprecedentedly un-American,let us for once go to the mirror and face and tell the truth no matter how painful. What we have and are experiencing with all the lies and delusions from those in polarized partisan offices we used to trust, is just the blatant public side of what this country has been always all about.It took an aging spoiled rude child man now pouting and kicking and screaming in the White House to teach us that about what America is really all about– maintaining White Supremacy no matter the cost ;the waste of human talent through the dehumanization of nonwhite human beings; and catering to the needs of the wealthy while ignoring or justifying the minimization of the quality of life of the under-priviledged.
The question is after the pouting man with orange hair finally leaves the House either voluntarily or Secret Service eviction on January 20, what will we see by the next occupant of the White House? More of the same old America just of a different partisan ice cream flavour or the transparencies and truths we need to be as a democracy for real thus where decency and equality for all prevails rather than as a nation for a privileged few and a pack of delusionary falsehoods for the rest of us?
The festering wounds of America, from the weaknesses of our Presidential governance traditions and policies so easily manipulated by are tyrant to our archaic elections system to systemic racism to the disgraceful resistance to universal healthcare and income are now public news for the rest of the world not only we Americans to see. No going back to the good old days which were never good anyways if you were poor,a female, or had non-white skin or ancestry. There is no turning back or turning around, no more sitting on the fence and putting the wet finger to the wind to see which way it is blowing to decide on which direction to turn and go. No more relative morality,all inequalities are wrong and must be rooted out. This is the America the next President of the United States faces.Prime time is finally here.Playful cosmetic and evasive and denial time is finally over for America,for the world. This is the reason for the historical voter turnout and why the opponent won and hopefully he understands that since we are not going back to sit and waddle in our wounds as a nation always there now in the open air.