How Twitter can help your business
Twitter is easily one of the leading online platforms which encourages networking on a global scale. The number of users, more than 300 million, is staggering and this is not through sheer luck on their part. The virtual destination provides many advantages including a delectable smorgasbord of ideas for your business. Avoid it at your peril. Here, you can in very little time, easily and cost-effectively develop your brand, its awareness, relationships with customers, past, present, and future, especially if you decide to buy real Twitter followers. A tweet is a post, Twitter style. It will include content, copy and visuals are possible, which captivate your followers. Playstation, Starbucks, and Chanel are among the most popular brands, with a combined following of 42 million people. Brainstorm these ideas as relates to your business and upon implementation, you'll enjoy their effects.

1. Brand Story
The story about your multi-faceted business should be diligently threaded across your content calendar. Whether your business is complex in its offering or not, your tweets must be diverse in their topic. Impress with accolades received, ooze humility sincerely with a question about a product color you're grappling with, showcase team member achievements, or the fun on offer at the trade expo you're attending. Your followers will be converted to loyal and long-term customers if you bear all, professionally.

2. Generate Traffic
Social media content calendars often include a call to action, usefully encouraging a specific activity and how and where to do so, which very often will direct the individual to your website, blog, or perhaps an insightful video. Twitter generates traffic to your other important locales, which is one or more steps closer to a purchasing decision. This is what you want and lots of it!

3. Tweet from Anywhere
If your launch strategy includes activity on Twitter next Wednesday, while you'll be basking in the sun on a beach in the Mediterranean, finally enjoying a long overdue vacation, execute it from your lounger, on your mobile device. You don't need your larger devices to navigate Twitter and enjoy success. The ease with which you can communicate with followers easily categorizes this platform as one of enormous convenience.

4. Massive Reach
You have never had this number of people quite literally at your fingertips. Be crystal clear about who your target audience is. That your offering has a 250km radius limitation, is crucial information. If you have a limited quantity of an item, your content must reference this. You do not want to disappoint someone continents away, who thinks that what you offer is theirs for the taking when that is not the case. You have an opportunity for massive reach. Plan well and your bottom line will impress all stakeholders.
5. Research Competitors
Know what your competitors are doing. Follow their Twitter profiles and make note of what type of content tends to elicit the greatest level of engagement, good or bad. Follow some of their more active followers, which may lead you to more like-minded prospects. Keep a close eye on their influencer activity. All this research will provide a useful understanding and may inform some of your future choices. However, Twitter has over 350 million monthly users, so avoid focusing your efforts on trying to out-perform them. Focus instead on doing what you do, to a level of excellence and soon enough, your competitors will be following your lead.
Twitter must be included in your comprehensive marketing campaign. Its statistics are indicative of an organization that understands very well what it can do for you and it supports your success, with continual enhancements, all of which will continue to generate traffic, conveniently.
New Initiative to Strengthen Cross-Border Investment in the Digital Economy
A pioneering effort to facilitate cross-border investment in the digital economy was launched this week at the World Economic Forum Annual Meeting 2022.
The new initiative on digital foreign direct investment, the Digital FDI initiative, will implement projects in several countries to help grow Digital FDI, as the reforms to attract such investment must take place at a country level. The first digital FDI project will take place in Nigeria.
Over the past few years, the Forum has worked to find the right partners to guide the work, develop principles published in the white paper launched in 2020 and share the potential for cooperation at the G20 and other platforms of corporation.
Attracting Digital FDI requires creating digital-friendly investment climates through targeted and country-specific policies, regulations and measures. These investments involve new business models, often based on data and technology, and platform economies, as well as using non-traditional assets. The Digital FDI initiative will aim to identify and implement enabling reforms through public-private projects in emerging markets and developing countries.
"Global FDI is rebounding, following the COVID-19 pandemic, and investment in the digital economy could not come at a better time. These country projects will help grow FDI into the digital economy, which is key for long-term growth, competitiveness and sustainable development", said Børge Brende, President, World Economic Forum.
The Digital FDI initiative will be delivered as a joint effort between the World Economic Forum and the Digital Cooperation Organization (DCO), a new international organization that seeks to enable digital prosperity for all.
"As the first and only global multilateral focused on enabling digital prosperity for all, the DCO is partnering with the Forum on a Digital Foreign Direct Investment initiative to help countries develop digital FDI-friendly investment climates. We invite digital innovators with a commitment to economic development and inclusion to join us," said Deemah Al Yahya, Secretary-General, DCO.
Post-COVID, Latin American Leaders Say their Countries Are Open for Business
Rising food and energy prices and a migration crisis are posing significant economic and social challenges in Latin America, according to several leaders from the region speaking on a presidential panel at the World Economic Forum Annual Meeting 2022. However, they remain confident that investing in their economies will remain attractive.
"We cannot be indifferent in front of this humanitarian tragedy," said Colombian President Ivan Duque, referring to challenges linked to Venezuelan migration to his country, which has seen close to 2 million cross the border over the past several years after fleeing economic hardship. Duque announced that Colombia would issue over 1 million temporary status cards to Venezuelan migrants.
Rising food and energy prices also pose threats to Latin American populations. President Luis Rodolfo Abinader Corona of the Dominican Republic noted that his government would soon authorize subsidies for corn to offset rising food prices and the increasing cost of poultry. The nation has already implemented fertilizer subsidies and support for wheat prices would likely follow.
While the region has experienced economic growth in recent years, the combined effects of the COVID-19 pandemic and supply chain and price shocks linked to Russia's invasion of Ukraine have raised questions about future growth for a range of countries. Despite the challenges, many Latin American countries continue to tout their economies and to encourage foreign business for investment and "near-shoring".
"Not red tape, but red carpet," said President Rodrigo Chaves Robles of Costa Rica, on his nation's readiness to welcome foreign investors. "Costa Rica is open for business. I will break all bottlenecks…. I will open all doors."
Likewise, Dina Ercilia Boluarte, Peru's Vice-President and Minister of Development and Social Inclusion, stressed the nation's readiness for outside investors. "We will welcome you with a stable economy and legal guarantees."
The focus of many Latin American nations is now on climate and environmental sustainability. In tourism-intensive nations, such as the Dominican Republic, the sector constitutes an essential part of GDP and employs 20% of the population. Diversifying beyond "sun-and-beach" tourism could ensure the sector remains resilient even in the face of intensifying climate change.
In addition, the region can accelerate investments in climate mitigation and renewable energy. Chaves said: "We're improving our electricity grid to more renewables even though we have over-invested in the power generation with fossil fuels." Transitioning energy sources in a time of rising prices poses serious challenges, he added, so the nation will need to proceed with its reforms in a way that balances current growth with sustainability goals.
Educational reform is another way Latin American leaders are preparing for digital and green energy transformations. Colombia recently completed training for 100,000 programmers, and Costa Rica is working to improve the efficiency of its education spending. Currently, the country spends twice as much as Viet Nam to educate students. While Viet Nam ranks eighth in students' math scores, Costa Rica ranks near the bottom in terms of students' maths performance.
Peru is promoting social inclusion by transforming how the state delivers social services to rural communities. One programme involves putting state services – such as vaccines, health supplies and training materials to reduce violence against women – on boats so officials can reach hard-to-access communities in dense Peruvian forests and remote villages. "We are bringing services of the state to our brothers and sisters to improve their quality of life," Boluarte said.
Outlook Is Grim for Global Recession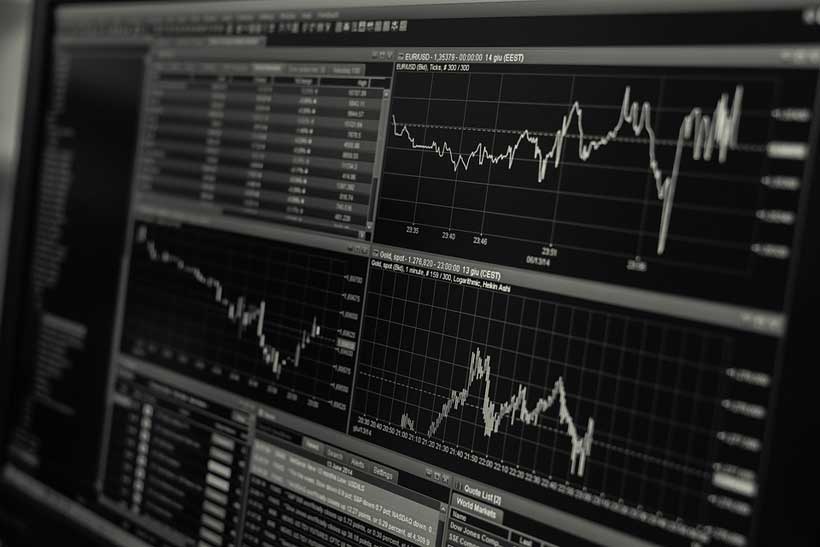 As the war rages on in Ukraine with no end in sight, central bankers and economists are increasingly fearful that the world may be headed for recession. Supply chains remain choked as many of China's factories are still shuttered over COVID, markets are panicky, with technology stocks in particular distress, and inflation is running high across much of the developed world.
"We are not in a recession yet, but the signs are not good," said David Rubenstein, Co-Founder and Co-Chairman of Carlyle. "The war is not likely to end tomorrow and it will be a precipitative factor."
"We have downgraded projections for growth for 143 countries, accounting for 86% of GDP," said François Villeroy de Galhau, Governor of the Central Bank of France. "The horizon has darkened." In addition to China's COVID lockdowns, he cited the appreciation of the dollar and commodity price shocks in fuel resulting from the Russo-Ukrainian war.
But fuel isn't the only commodity experiencing precipitous price increases – food may prove to be even more critical. "We can shrink use of petrol," he said, "but we have to eat every day." He added that with inflation running at 7.45% in Europe and rising, "We will have to mobilize monetary policy. There is an increase in consensus about this. In the short run, our priority is fighting inflation."
He was speaking on The Global Economic Outlook session. His comments come as the World Economic Forum's Community of Chief Economists warned of "dire human consequences" from the fragmentation of the global economy.
Jane Fraser, CEO of Citi, also emphasized the significance of food. While acknowledging some bright spots – including a Middle East that, she said, is stronger coming out of lockdown and exudes optimism – she warned: "Food is, I think, the big worry because that could be the wild card, when people are hungry around the world, and there's going to be one-and-a-half-billion hungry people without the means or the access to food, particularly in Africa."
The grim outlook was highlighted in the World Economic Forum's quarterly Chief Economists Outlook, published today. Its key findings include declining real wages in both high- and low-income countries; political divisions creating geo-economic and supply chain fault lines; and persistent inflation in the United States, Europe and Latin America.