BRI: Shared Future for Humanity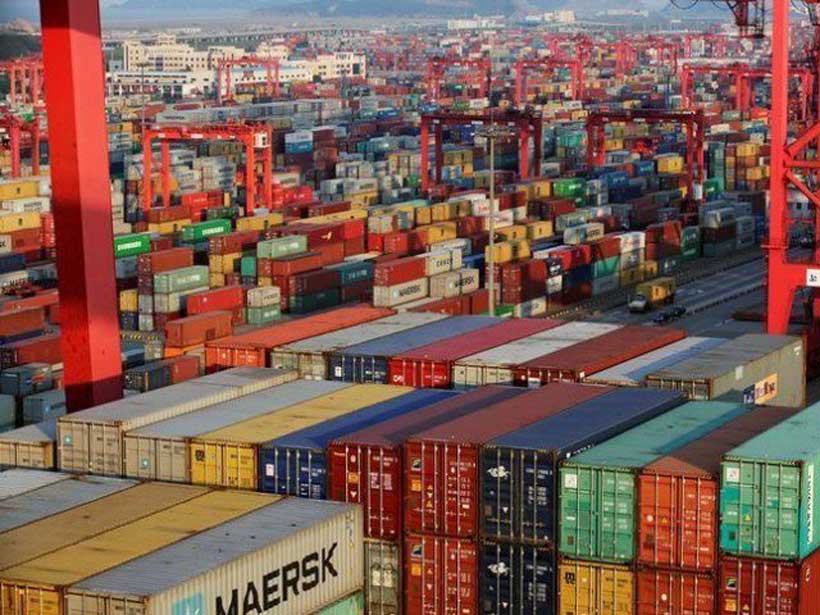 The terrestrial and maritime connectivity proposed by the Chinese government back in 2013 with six connectivity corridors reflects the vision of shared future for humanity. Belt and Road Initiative (BRI) is an omen of modern transformation of the globe. The journey of transition from geo-politics to geo-economics is itself a huge achievement. As geo-economics brought in the partnership and collaboration for mutual gains whereas geo-politics reflects competition, for instance, arm race.
BRI a network of terrestrial and maritime passages encompassing (1) the New Eurasian Land Bridge connects Western China to Western Russia; (2) the China-Mongolia-Russia Corridor, from Northern China to Eastern Russia; (3)the China-Central Asia-Western Asia Corridor, links China to Turkey; (4) the Corridor from Southern China to the Indochinese peninsula up to Singapore; (5) the China-Pakistan Economic Corridor; and (6) the Bangladesh-China-India-Myanmar Corridor. In other words BRI is one of the longest connectivity route from the Chinese coast to Singapore to Gwadar up to the Mediterranean. Among all the above mentioned projects, CPEC is a model project with so much in its credit.
CPEC is the flagship project of the Belt & Road Initiative. CPEC is a mutually agreed initiative including 4 key areas of cooperation i.e. energy projects, infrastructure development, Gwadar Port, and industrial cooperation. This cooperation has further strengthened the time tested friendship. China – Pakistan strategic cooperation is an essential ingredient for the South Asian peace recipe. CPEC, not merely focus on commerce and trade but also include social development projects as well. Pak-China Friendship Hospital, Pak-China School, Gwadar Airport, and many more are prominent examples of this initiative. The first phase of CPEC is almost complete and is all ready to enter into the second phase. The first phase was comprised of energy and road projects whereas the second phase might also entails agriculture, education, health, water and much more. Here in our case, when there is an atmosphere of non-kinetic threats, development is the only option. Internal harmony and peace can only be achieved when there is no sense of deprivation. In addition, inclusion of third party in CPEC project, and also connecting it with the Central Asian Republics and Russia is also a progressive move. Opening it for the private business sector and creating 80,000 jobs, all are signs of social uplifting and gradual development. CPEC is an inclusive project for Pakistan and for the region.
China is focusing on and playing a key role in connecting the continents. Being an emerging power, China, considers the role of regional connections vital for the global peace and prosperity. Hence, BRI is a positive-sum cooperation. It's a platform for dialogue, and developing new paths of cooperation encompassing government to government, people to people, business to business and media to media relations. BRI is the, opening up and connectivity, with an aim on promoting global peace and cooperation, and building a global community with a bright future for mankind. Moreover, it promotes connectivity through passages of commerce and trade. There is also a shift in the international balance, leaning towards east from west, considering it a breath of fresh air. Belt and Road Initiative is turning the myth "21st Century is the Asian Century" into reality.
BRI is a network of exchange, exchange of happiness and prosperity, exchange of knowledge and technology, exchange of expertise to perform well for mutual interests. It is the beginning of the inclusive global future. Hence, it is the time for profound change and reforms. For growth, for being dynamic, change is normal. So, reforms, propel states to accomplish goals not only at national level but international level too. The way BRI brought countries and regions together, enhancing trade, developing state of the art infrastructure, boosting investment, strengthening cultural ties, and people to people exchanges, all making BRI, the Central Nervous System of the world.
The true essence of BRI is regional integration, a horizontal, non-vertical integration with no hegemonic designs with an aim to limit the world recession damage. Furthermore, as the second BRI forum is scheduled in late April this year, there is much more to come. As mentioned, BRI is a pie, having share for all; it's not a debt trap. In order to win the confidence of all the partnering states, and to lessen the suspicion, China is trying to avoid the 'debt traps'. Though, there is no such state in unsustainable Chinese government debt pressure. It basically provides equality based cooperation, and a green & sustainable development. Second BRI forum is the right time to kickstart the "Second Phase" of Belt & Road. Many foreign heads of state and government, and thousands of delegates will be attending the Belt and Road Forum for International Cooperation, or BRF. As mentioned by Chinese Foreign Minister Wang Yi, "it will include a series of events, such as leaders' round table, high-level meeting, and thematic forum, CEO conference, under the theme of Belt and Road cooperation shaping a brighter shared future. There will also be more side events, including 12 thematic forums focusing on practical cooperation, and for the first time a conference organized specifically for the business community".
The globe has already been struck by two major economic depressions. Asian continent also faced one in 1997 when East and Southeast Asia was crippled economically. The world direly needs a remedy in order to sustain the global economy which can only be done through economic and cultural interconnectivity.BRI aims to be a torch bearer in order to bring the financial benefits to the globe. The global prosperity is need of an hour in modern world order but this can be achieved through collective efforts.
A comparative analysis of the socialist and the capitalist approach towards COVD-19: China and the U.S.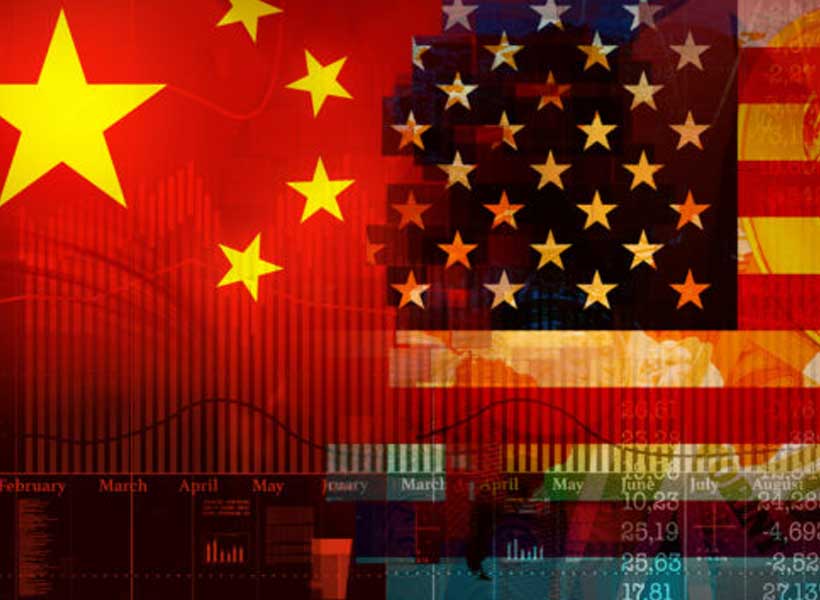 "Our greatest strength lies in our socialist system, which enables us to pool resources in a major mission. This is the key to our success." -President Xi Jinping
The COVD-19 pandemic was first reported in Wuhan, China in December 2019. The COVD-19 cases drastically dropped in China as a result of robust measures; however, the diseases rapidly spread across the globe. The results of the study revealed that although China indicated early warning of COVID-19 many countries were caught unaware. These include the UK, Italy, Spain, the US, and the majority of African countries. Most countries delayed detecting the COVD-19 virus and this their ability to respond efficiently and effectively. However, some of the lessons learned from the COVD-19 pandemic might contribute to better preparedness in the future. The study recommends that the US should prioritize the right to life before profit. This commentary shall make a comparative analysis of the socialist and capitalist approaches towards COVID-19
The World health organization declared the COVD-19 a global pandemic in March 2020. Currently, the COVID-19 has topped 6, 056, 021 deaths neared, 367,305 and 2,681,569 recovered The US recorded approximately 104,548deaths and China 4,634 deaths (Wordometer May 30, 2020).China had controlled the COVD-19 epidemic by early March. However, Europe and America became the new epicenter of the pandemic. The COVD-19epidemic exposed the gap in the capitalist nations' commitment to fighting large scale infectious outbreaks. These include lack of effective strategies, play-back approach, underestimation, and uncoordinated health system. Major outbreak has been recorded in the US, Italy, Spain, Denmark, and Germany. As such, most countries adapted lock-downs, curfews, social distancing, travel restrictions, and canceled public gatherings. However, intervention measures were inefficient in the absence of a coordinated health care and strong support system. Many socialist states were able to flatten the COVD-19 curve in their countries due to ideology and commitment. For instance, China, Vietnam, and Cuba. Socialism maintains the principle of right to life before profit. Further, it entails the provision of the best health-care, decent shelter for the homeless, safe water, education, and life for all. Nevertheless, the capitalist upholds profit before the right of life.
History teaches us that many countries implemented social distancing amid of the 1918 Spanish Flu. Nearly 675 000 people died in the US and millions around the world (Lopez, 2020). Further, the 2009 A (HINI) pandemic also led to the cancellation of public gatherings such as universities and schools. As a result, the transmission rate reduced by 30% (Kelly, 2020). However, the rate of infection increased when normalcy was resumed. Moreover, Americans failed to respect experts control measures such as social distancing leading to increased rates of infections and the death of thousands of people.
President Trump has blamed China for deliberately provoking a disease that caused widespread suffering. However, despite China's efforts, western anti-communist attitudes make it difficult to acknowledge China's successful and intensive efforts. President Donald Trump ushered anti-Chinese sentiments and referred COVD-19 as the China virus rather than drawing lessons from China's successful containment of the pandemic. However, scholars have blamed President Trump for spreading some political lies. So far the virus is unknown, might have occurred naturally or bats can be the host of the virus ( Kindrachuk, 2020).
Noteworthy, China gave advance notice of the impending crisis of the COVID – 19 to the world several weeks before it spread to other countries. Chinese Centre for Disease Control was committed to international cooperation and immediately published the entire COVD-19 genome virus after being identified. However, most countries responded lately to the pandemic. Despite possessing vast resources, developed countries failed to upgrade the health care delivery system. For instance, increasing human and physical resources such as protective clothing, ventilators, and test kits. Public health responses were intensified by the end of February and early March 2020. These included tracing detention, quarantining of people returning from highly infected regions, physical distancing, and shift-work. However, cases had already multiplied. The US was unsuccessful in taking necessary precaution measures in time.
Moreover, unrecognized cases contributed to the acceleration of the COVD-19 epidemic in many capitalist states. For instance, in the US COVD-19 cases were difficult to identify because the pandemic started during the influenza season. Furthermore, large gatherings, travel-associated importations, pre-symptomatic spread, densely populated areas such as New York and Texas led to the rapid spread. High-risk workplaces such as the meat market further exposed workers.
China responded aggressively in the absence of a vaccine and adapted rigorous testing, social distancing, contact tracing, isolation of patients, and closure of Hubei Province. This was one of the greatest efforts in history. China also adopted a non -negotiable top priority of meeting people's needs. More than 30,000 health care providers were deployed to Wuhan from all over China and forty-five hospitals were designated for COVD-19 treatment. More so, other buildings and exhibition centers were converted to 12 temporary hospitals. Two new hospitals that had a carrying capacity of about 1,300 beds were constructed. However, the US downplayed and failed to place contingency plans after a handful of case such as testing facilities, and self -isolation of immune-compromised people like old and HIV positive. Later, a task force to fight the spread of the disease led by Vice President Mike Pence was formed.
The Chinese government announced free testing and treatment including the sophisticated and expensive techniques such as extracorporeal membrane oxygenation. The latest developments in artificial intelligence were adapted such as the use of medical imaging and robots. Efforts were made to mitigate the effect of the crisis on people's daily lives. The Communist Party of China (CPC) ensured that all people on medication received their prescriptions and every household was given food handouts. Furthermore, payment of wages continued provision of subsidies and credit card payment. Online shopping of food, was also encouraged in China and online education. The US issued home orders starting in April; however, people could go out to purchase medicine and food. Therefore, Americans were further exposed to the virus. Further, these restrictions were to expire end of April and American cities were to reopen for business. As such, the majority of the American cities announced re-opening for businesses as they are capitalist oriented. China eased the restrictions of the look down gradually city after city thereby flattening the cave of COVD-19 cases.
Artificial intelligence was widely deployed in China such as a prediction model-assisted authorities in Shenzhen and Chongqing. Outbreaks were predicted before they occurred and the accuracy rates were almost 90%. AI computing capabilities were provided for free by Alibaba Cloud to public research institutions and to support protein screenings and virus gene sequencing. China did set up temperature checking stations throughout the country. Every person was asked to have a health code application on his or her smartphone and the user could report symptoms. Therefore, health officials were enabled to check and trace the spread of the virus quickly. Nonetheless, in the US the Coronavirus Aid Relief, and Economic Security Act (CARES Act) was signed into law on 27 March 2020. Stimulus payment was offered by the CARES Act to the US citizens. Furthermore, the US government encouraged telehealth services, employer-sponsored health plans to cover part of COVD-19 testing, and no co-pays. However, all these policies lacked proper coordination by the government leading to the rapid spread of the disease.
The main point of departure between the capitalist countries and socialist countries is the control of capital. Capitalist countries are under the control of capital, whilst socialist nations control of the capital. The economy is directed by the state. For instance, finance, energy, heavy industry, transport, communications, and foreign trade. The centralized system of China enabled it to mobilize resources easily.
China embarked on a program to assist other affected countries. For instance, it sent medical teams, tens of thousands of testing kits, ventilators, and millions of surgical masks. Countries that benefited includedItaly, Cambodia, Poland, Spain, France, Poland, and the Philippines. African countries such as Zimbabwe, Djibouti, Burkina Faso, Algeria DRC among others also benefited. Likewise, the US also assisted the most at-risk countries including humanitarian assistance to 10 members of the Association of Southern Asian Nation(ASEAN). Further, the US provided funds to multilateral organizations such as World Health Organizations.
The COVD-19 epidemic does not respect the economic status of nations. Socialism has appeared superior to capitalism as far as protecting the fundamental human right of life. Wealthy countries are struggling to contain COVD-19 due to a lack of coordination in the health sector and delayed mitigation measures. The COVD-19 pandemic has exposed the ruthless nature of the western capitalism.
Sino-India clash: A crisscross of geo-politics and geo-economics
Two economic powers of Asia are in a head to head collision over a border clash in the Ladakh sector. It is not the first time when these nuclear powers are in front of each other over the border dispute. In 1962 both of these nations engaged themselves in war over border of Aksai chin. Then in 1967 tensions raised because of Nathu La and Cho La military clashes at the Himalayan border. A similar event took place in the shape of a military standoff in 2017 at Doklam. Such events not only put the regional stability at stake but are also tremendously important for international peace and security. The question here is why the states that have mutual trade of US $100 billion are at daggers drawn? Does India have the capacity of facing a super power like China? The answer is "No", China's GDP is more than five times that of India, and it spends four times as much on defense, militarily China is much stronger than India. In such an obnoxious environment when the world is facing a huge crisis in the shape of Covid-19, such disputes depict a much deeper power struggle-where the actors behind the scenes are more than two. Such events in International relations show a crisscross of geo-politics and geo-economics.
Abrogation of article 370 and 35A was not a normal phenomenon in world politics. It could not have been made possible without the support of super power like US. The massive rise of China in South Asia and its efforts to become a world power through its strategies like OBOR and CPEC is clearly not acceptable for US. US at any cost want to maintain its hegemony and as usual it has to use a foreign actor to pursue its interests-Hilary Clinton once said that; power of US lie not within but outside its territory. The strong ties and staunch mutual co-operation between US and India show that Indians In their actions are backed by US. Economies of US and Europe depend on the decline of China. Chinese on the other hand are getting more stronger due to their overwhelming economic co-operation with the developing countries. The only way left for US to counter China is to inflict a crisis situation in the Asian region which could have a direct effect on Chinese economy.
The recent episode of Ladakh clash seems an attempt to jeopardize the deterrence stability of South Asia. US along with its western allies are trying to stop the rise of China in the region. According to an IMF report, estimated growth rate of China for 2021 is 9.9% as compared to it US is estimated to have a growth rate of 4.9%. It clearly shows a sharp decline of US. They are now trying to mess things up using India. They also have a strong hold at South China Sea, which they would use to stumble Chinese trade. Indians are fully aware of the potential which Chinese posses in case of an armed conflict. They are also acquainted with the massive economic co-operation with the Chinese. But they are also anxious about China's threat to its territorial integrity and its hegemonic design. They also have resentments with progress of Pakistan through projects like CPEC. This show down has its strings in the hands of US which intends to empower emerging India and weaken rising China. US with this strategy is killing two birds with one stone, on one hand they are trying to stimulate an economic imbalance for China and at the same time they are trying to divert Indian market towards US, like they did in case of S-400 deal between India and Russia.
Chinese follow the policy of minimum violence but they have all the might to give a sturdy response in case of any aggression against them. They have surpassed US on many grounds and they see themselves as super power of the world till 2030. India should realize the malicious intentions of US. Ex-President of America George Bush once said that; we are not complacent enough to counter "Indian and Chinese" economy. William Clay said; "This is quite a game, politics. There are no permanent enemies, and no permanent friends, only permanent interests". India should realize that a stable South Asia is in its favor. US have always used a state to pursue its interests and once they achieve their goal they never turn back for any support. Instability and failure of deterrence in the east has always proved to be beneficial for the west. Americans have always used the power of "$" to drive policies of South Asian states which in longer run proved damaging for Asians themselves. A peaceful solution of the Sino-Indian border tension with an immediate effect is necessary in the current circumstances; otherwise the results could be lethal.
The China Syndrome: The Rising And The Existing Power
China is a large country. It has a large population, a productive population. It has the largest Gross Domestic Product of any country in the world including the US on a purchasing power parity (PPP) basis. It was $27.307 trillion. A nominal GDP basis does not reflect the actual buying power of the currency. China's nominal GDP of $14,140 trillion is much less than the US, which is $21.44 trillion, both nominal and PPP as the dollar is the benchmark. Since 1871, the US has been the world's largest economy without question. Now there is a question although the real question might be, so what?
Britain used to be the world's foremost power. No longer, yet Britain remains wealthy and will continue to be so in the foreseeable future, as will Europe and North America. A couple of hundred years earlier to that the great powers were: China, India, Persia and the Ottoman Empire. The world changes.
Among the problems President Trump has with China is its friendship with Iran. Why that is a problem with Donald Trump is not some nefarious plan Iran has concocted to harm the US but the impression he has generated of he himself being a wholly-owned subsidiary of Benjamin Netanyahu and his LIkud party.
Thus Mr. Trump's dead-on-arrival peace plan, to all appearances, had its birth on the drawing boards of the LIkud. Iran happens to be Netanyahu's nemesis and surprise surprise is also Trump's. A perfectly reasonable nuclear agreement bearing the imprimatur of the UN and the major European powers has been jettisoned by Trump in favor of saber rattling. Europe is not cheeringly on board in this solo venture.
Meanwhile, Netanyahu feels free to start annexing the West Bank — at least the choice parts — and using it to shore up political support while he goes on trial for corruption. He is the first sitting Israeli prime minister to be so besmirched in the country's history.
The implacable Xi Jinping and the stubborn Donald Trump happen both to be making their respective countries great again. Donald Trump claims he has succeeded using a metric known to him alone: China's effort is more prosaic. Between 2014 and 2018 it put to sea more ships for its navy than the British, German, Spanish and Indian navies combined. And it has embarked on a campaign for tighter control of its coastal waters. The ship-building program betrays a clear intent to project power beyond coastal waters to the open seas in a challenge to the U.S., the present policeman maintaining open sea lanes. China prefers complete independence.
Then there is China's bid to be a prominent player in the world of high-tech industry, a role that can influence future economic power. Huawei and its 5G capability is one example. But the Trump Commerce Department has issued new rules designed to choke off Huawei's access to chips and semi-conductors that it needs to manufacture 5G cellphones and infrastructure. These are made made mostly in Taiwan and South Korea, and the new export rules issued May 19, 2020 forbid chipmakers from using US machines and software to make and sell chips to Huawei. It closes a loophole allowing such sales as long as the manufacture was outside US territory. While Huawei plans alternatives, its customers in Europe and globally are likely to be affected by higher prices and delays.
The cold battle goes on.