Geostrategy After the Deadlock in U.S.-North Korean Relations
George Friedman, the head of the 'private CIA' firm Stratfor, issued a report on March 5th, "After Hanoi: North Korea, the US and Japan", and it said:
The strategy since World War II, built on the assumption that U.S. conventional forces can defeat any foe and pacify the country, is being abandoned. And in the case of the Hanoi talks, the U.S. is following a new strategy of diplomatic deadlock without recourse to the insertion of force. …
The U.S. has decided to accept that North Korea is a nuclear state, so long as none of its nuclear weapons can reach the U.S. mainland. This completely destabilizes Japan's strategy. Under that strategy, first imposed by the U.S. and happily embraced by Japan, the U.S. guarantees Japanese national security. The U.S., in exchange, has been able to use Japan as a base from which to project force across the Korean Peninsula, threaten China and block Russia's Vladivostok fleet from accessing the Pacific Ocean. Japan, unencumbered by defense expenditures and any responsibility in American wars, could focus on the monumental task of its dramatic post-World War II recovery. Most important, the U.S. nuclear umbrella has guaranteed that any nation that might attack Japan with nuclear weapons would face retaliation from the United States. …
The Hanoi talks subtly shift that guarantee. The new U.S. position is that it cannot accept a North Korean nuclear program that threatens the United States. Implicit in that position is that it can tolerate one that threatens Japan.
His last sentence there is false, because it excludes the following important possibility, which now actually needs to become the reality, especially after this "deadlock" that he referred to: The U.S. and North Korea can meet together in an entirely different discussion, of whether, in return for North Korea's verifiable commitment never to possess or station any missile that can reach the United States, the U.S. will do the following three things:
1: Guarantee to Japan, and to South Korea, that any nuclear attack against Japan and/or against South Korea, will be met by a U.S. nuclear attack against the attacker (regardless of whom that attacking nation might be). The U.S. would then be taking Japan (as well as South Korea) entirely under its nuclear umbrella, so that an attack against Japan or against South Korea would be equivalent to an attack against the United States itself. No troops would need to be stationed in Japan (or South Korea) in order to be able to do this. America's real nuclear umbrella for those two countries is precisely this (the nuclear intercontinental U.S. arsenal outside of Japan and South Korea, including the missiles at sea and including in mainland U.S.), and no stationing of either troops or weapons from the United States, inside either of those two countries, is necessary, at all, in order to achieve this. That's the reality, notwithstanding George Friedman's false assumption, to the exact contrary: that "Implicit in that position ["that it [[the U.S.]] cannot accept a North Korean nuclear program that threatens the United States"] is that it can tolerate one that threatens Japan." Not at all is that presumption (America's needing to station troops in Japan in order to protect Japan) by Friedman true. American troops there are superfluous for the protection of Japan — and also of South Korea. U.S. Troops aren't needed in either country, for the protection of either country's inhabitants.
2: Withdraw all U.S. troops from both Japan and South Korea. Those troops are there only for possible uses against Russia and China (as Friedman himself acknowledges by saying "The U.S. … has been able to use Japan as a base from which to project force across the Korean Peninsula, threaten China and block Russia's Vladivostok fleet from accessing the Pacific Ocean"). The U.S. has secretly continued the old "Cold War" after the Soviet Union's end, though no longer on an ideological basis (since Russia is no longer communist). It's been doing this secretly ever since 24 February 1990, purely with the aim of ultimately conquering the entire world. That, too (though secret), is the reality: America has been, and is, secretly trying to take over the entire world.
3: End all sanctions against North Korea. Under the stated conditions, there would be no realistic future possibility that that country could pose a national-security threat to the United States. North Korea's nuclear weapons would then pose no more of a national-security threat to the U.S. than do Israel's nuclear weapons (since those are only local threats). Any further aggression (including sanctions) by the U.S. against North Korea would therefore violate Article 2 of the U.N. Charter, because North Korea would no longer even prospectively constitute a threat to America. North Korea would, of course, expect the U.S. to end all sanctions against it if North Korea would no longer be able to pose a threat to the U.S., and it wouldn't sign the deal otherwise.
This arrangement that's proposed here between the United States and North Korea would end the Korean War, and it would end the major international tensions which have prevailed in the Asia-Pacific region since the end of World War II. It would bring security to North Korea, U.S., South Korea, and Japan.
This deal would be an authentic quid-pro-quo between the United States and North Korea, which would greatly benefit the economies of the United States, Japan, and South Korea (removing the unnecessary financial burden of maintaining and arming those occupying U.S. troops — troops which are superfluous to everyone except America's billionaires, who want to impose their corporate wills upon every nation — including upon Russia and China). It wouldn't benefit merely North Korea (though it also would do that). It would also set the foundation upon which, ultimately, the two Koreas might finally agree to become again one nation, much as did East and West Germany; and, it would also protect both Japan and South Korea — and block any threat from North Korea against the U.S. itself. Consequently, this would also greatly serve the interests of the American people. It would serve EVERYONE's interests (except approximately 2,153 people, as will subsequently be explained here).
Unfortunately, the world isn't so democratic internationally, nor within the United States, for the security and welfare of the public anywhere to be actually a high priority of international policy-makers — especially not in the United States, which serves only the interests of its billionaires and extracts as much as it possibly can from its own public and from every other country on the planet. U.S. President Barack Obama even was so arrogant as to assert publicly — and he said it many times — that "The United States is and remains the one indispensable nation," which was Obama's version of Hitler's "Deutschland über alles," and means (like Hitler's German version did) that every other nation in the world is "dispensable" — only the imperial nation is not. Any other nation which allies itself with a nation such as this, is being headed by a regime that has no patriotism, no national self-respect at all — it's a mere vassal-nation, enslaved (in this case) to the tyrannical U.S. regime: "the one indispensable nation."
If the United States really had ended its side of the Cold war after the 1991 termination of the USSR, and of its communism, and of its Warsaw Pact military alliance that had mirrored America's NATO alliance, then the arrangement which has been described here would have been instituted long ago, in 1991, when the other side ended the Cold War, and NATO itself would simultaneously have been dissolved when the Warsaw Pact was, instead of being expanded right up to Russia's borders (as it since has done), but the U.S. regime in 1990 secretly ordered its allies to continue the Cold War on America's side, and that one-sided aggression continues by the U.S. and its allies, until now.
And that's the real problem — America's continuation of the (originally ideological) Cold War, now purely for aggressive purposes: global conquest. It's permanent war, for permanent 'peace' and 'justice' and 'democracy' and 'human rights', and other brazen lies, now against Venezuela and so many other countries.
Just a few years after the 1991 supposed end of the Cold War (when East and West Germany merged), Spokane Washington's Spokesman-Review newspaper headlined on 2 November 1995, "U.S. Won't Reduce Troops in Japan", and opened: "Defense Secretary William J. Perry said here [in Tokyo] Wednesday that the United States has no plans to reduce the number of U.S. troops in Japan, despite a groundswell of local opposition" in Japan.
And as was reported, on 5 March 2006, from "Asahi," by the U.S. Embassy in Japan, to the CIA, and to the Joint Chiefs, and to all top U.S. national-security officials, "Japan can expect to reduce the number of US troops in Japan and to alleviate the burden of base-hosting localities while maintaining deterrent capabilities against China and North Korea. Meanwhile, the United States can swing its reduced troops around the world with Japan's backing. The two countries' expectations coincided." But it didn't actually happen — the U.S. occupation still continues. The U.S. Government is dedicated to militarily occupying as many countries as it can. Getting rid of those occupying troops is strongly opposed by the occupying power, which continues its voraciousness to control Russia and China.
As of 2017, the U.S. had 38,818 troops in Japan, and 24,189 in South Korea. The U.S. military-industrial complex (MIC) refuses to end such military occupations in foreign countries, but the only real beneficiaries from this are the MIC itself, which controls the U.S. Government. Firms such as Lockheed Martin are 100% dependent upon the U.S. Government and its allied governments (especially the Saud family) for their sales, and selling more weapons is essential to their cancerous growth. Americans pay in taxes and many other ways, and so do the local foreign governments pay, where America's troops are stationed. This is one of the reasons for the extreme inequality of wealth in today's world: that inequality is enforced, by the U.S. international regime. The U.S. military enforces it around the world, in all of America's vassal-nations. It's supporting the local aristocracy there, but also (and above all) America's aristocracy. The U.S. has over a thousand military bases worldwide, the vast majority of which are in foreign countries. It benefits only the billionaires, but the billionaires control the governments, and so this continues and even gets worse. George Friedman ignores that crucial fact. He needs to retain his customers, and they benefit from this barbaric status-quo. He's not actually a free man. He (like millions of others) speaks for the billionaires; he's one of their millions of agents. He's a bought man, so he says "The new U.S. position is that it cannot accept a North Korean nuclear program that threatens the United States. Implicit in that position is that it can tolerate one that threatens Japan." If this statement from him is not clearly and publicly rejected by the American Government, then all Japanese (except Japan's billionaires, who depend so much upon America's) must recognize that the U.S. Government is their enemy, and that Japan needs to find authentic friends, elsewhere — and kick out its existing regime.
Friedman says, approvingly, that the U.S. "has been able to use Japan as a base from which to project force across the Korean Peninsula, threaten China and block Russia's Vladivostok fleet from accessing the Pacific Ocean." All of those — against North Korea, and against China, and against Russia; and implicitly against Japan itself as an American stooge-regime — are, in fact, international-war crimes, aggressions by the U.S. military. Regardless of which country (Japan or any other) allows occupying troops, as part of some "deal" between those two nations, neither of those two nations is allowed legally to do any of those things against any third nation (such as against China, Russia, North Korea, or any other). If two people agree to threaten or rob a third person, then no matter how much both of them say it's a 'legal' agreement and only a matter between themselves, it's not. It still remains a criminal arrangement, and it's an illegal threat to their intended victim-nations. Of course, if the U.S. is an international gangster-nation, a country that ignores any international laws (except ones that it can cite against weaker nations, such as the U.S. and its allies routinely do do, as mere PR 'justifying' their many coups and invasions) — if the U.S. ignores international laws simply because no entity will enforce them — then, the U.N. has already been destroyed, effectively nullified, by the U.S. gangster-regime. But in that case no argument could even possibly be made that the U.S. is a democracy. No nation can be both a dictator abroad, and a democracy in domestic (or intra-national) matters. To presume to the contrary is simply to lie — even if only to oneself.
The U.N. Charter says: "All Members shall refrain in their international relations from the threat or use of force against the territorial integrity or political independence of any state, or in any other manner inconsistent with the Purposes of the United Nations." The American regime has been violating that with impunity, ever since the end of World War II (such as in its infamous 1953 coup against Iran — a coup which enjoyed the support of Iran's mullahs). Most recently, it did so in Yemen, Syria, Libya, Iraq, Ukraine, and a number of other countries, which it and its allies have destroyed, all in the name of advancing things such as 'democracy' and 'human rights', so as to cover over their authentic, actually vile, motivations, which are insatiable greed, and a craving for even more power than they already possess. All of this is barbaric, and they cover over that reality by kind-sounding words, in order to fool the rubes, who, thus — via their irresponsibility by trusting those serial international invaders and coup-perpetrators — accept the rightfulness of what those international invaders and coup-perpetrators have been doing, such as invading Iraq in 2003 on the basis of sheer lies, etc.
RT — a reliable news-source, but one which America's very unreliable major 'news'-media instead call a source of 'fake news' because it reports truths they hide — reported on March 5th:
Washington is leading a "revolution against international law and against international order," with its calls for regime change and efforts to oust President Nicolas Maduro in favor of pro-US opposition leader Juan Guaido, former UN rapporteur to Venezuela and professor of law Alfred de Zayas told RT.
Secretary General of the United Nations Antonio Gutierrez should "remind" the Lima Group of Western Hemisphere countries that US actions in Venezuela violate "articles 3, 19 and 20 of the Charter of the Organization of American States" (OAS) and that the charter should be "rigorously observed," De Zayas said.
The OAS charter holds that no state has a right to intervene "directly or indirectly, for any reason whatever, in the internal or external affairs of any other State." Neither can any member state "encourage the use of coercive measures of an economic or political character in order to force the sovereign will of another State."
The violation of the charter has been "so crass and so obvious that you wouldn't think that you would have to remind the Lima Group of it, but they seem to be caught in their own web," de Zayas said.
Throughout the world, the reality is: peace, and equality of economic opportunity, are tied together and cannot survive apart from one-another, and both of them are resisted by the people in power, the few billionaires, who fund all of the real contenders for the U.S. Presidency and for Congress. And equality of economic opportunity can exist only where wealth is approximately equally distributed and where the necessities of life (such as education, adequate food, essential health care, and a safe environment) are supplied by the government equally to all, regardless of personal wealth. (The billionaires can pay extra if they want, but such basics need to be equally available to all, in order to have the most productive type of economy — one which takes the fullest advantage of each individual's actual potential.) Making access to any of those basic things dependent upon how much wealth one already has is like pouring hydrochloric acid onto even merely the barest hope for equality of economic opportunity. The result of doing that is always a putrid mockery of 'justice', and any honest person would call that a dictatorship, no democracy, at all. (It certainly is a dictatorship against the less-wealthy 90%, or even — such as in Saudi Arabia — dictatorship against the less-wealthy 99%, of the entire population.) If this corrupt aristocratic system which determines power isn't soon replaced (stripping all billionaires of any and all types of political — i.e., governmental — influence and power that's connected to their grossly excessive wealth), then things can (and will) only continue to go from bad to worse, throughout the world, in every way. This is out-of-control and racing inequality, but it can get even worse than it now is. The solution isn't to have an international gangster-nation imposing its 'democracy' on the nations it targets for conquest. The solution is the exact opposite: a global public repudiation and rejection of that lying gangster-regime.
George Friedman happens to be part of that corrupt and rotten system, but he didn't create it. He exploits it, instead of attacks it, but the system is the problem, and no solution to it can be achieved without replacing that entire system — replacing it by one that no billionaire wants, and that all billionaires will employ every subterfuge in order to prevent authentic democracy from coming into existence.
As regards Japanese national security: relying upon the United States' military occupation is complicity in a crime not only against the public in Japan, but also against the publics in North Korea, South Korea, China, Russia — and every nation. Only billionaires and their retinues benefit from it. Heeding the advices of the billionaires' agents (such as Friedman) will advance it, instead of end it and replace it with an improved world. Only the billionaires and their retinues benefit from the prevailing system. Money is power, and they have enough of it to control the governments. That desperately needs to change.
There is a very fundamental conflict-of-interests between the billionaires and all the rest of humanity; and the billionaires definitely control the United States and its allies. The reality is that there is no way in which billionaires, who have come to control not only their own countries but other nations, will tolerate a world which is more peaceful, more productive, more equalitarian, healthier, happier, and less polluting — a world that's far better for the public. That wouldn't be the type of world they control, and in which they possess obscene wealth. They not only cling to their billions but they demand to become even more obscenely wealthy. As Warren Buffett, of the U.S. aristocracy's liberal (meaning hypocritical) wing, was quoted in the 26 November 2006 New York Times, "There's class warfare, all right, but it's my class, the rich class, that's making war, and we're winning." And the statement is true. (Buffet's condemnations of that class-warfare are the hypocritical part.) And it's even more true now than it was in 2006. It needs to become false, but it becomes truer each year that passes. Here is how true it is, on a global scale, as reflected in the
Credit Suisse "Global Wealth Report 2018″:
p.20:
"Figure 1: The global wealth pyramid 2018"
Wealth%, Wealth$, %/World, Wealth-range
0.8%=$142T=44.8%=$1M+
8.7%=$124.7T=39.3%=$100,000 — $1M
26.6%=$44.2T=14.0%=$10,000 — $100,000
63.9&=$6.2T=1.9%=<$10,000
100%=$317.1T=100%
For example: The poorest 63.9% own $6.2 trillion, which is 1.9% of the total, and this is the wealth of everyone whose net worth is below $10,000.
The richest 0.8% own $142 trillion, which is 44.8% of the total, and this is the wealth of everyone whose net worth is above $1,000,000.
The richest 0.8% own 23 times more than the poorest 63.9% do.
On 5 March 2019, Forbes came out with their 2019 list of 2,153 billionaires in the world during 2018, and their combined wealth is $8.7 trillion, which is 40% more than the combined wealth of the poorest 63.9% of people in the world in 2018 as shown in the recently released Credit Suisse "Global Wealth Report 2018″. The richest 9.5% had 84.1% of the total wealth. So, since money is power, democracy can't possibly exist, and so if you aren't among the richest 10%, the government's doing what you want it to do is practically impossible to achieve. This is what is meant by saying that it's an aristocratic, not a democratic, world we live in.
And that's why this is a world of permanent war for perpetual 'peace' and (in)'justice'. That's (those lies are) the problem (both nationally and internationally), and it can't be solved without conquering economic inequality — by ending obscene personal wealth, and by placing government under the control of the entire public, no longer under the control (if billionaires control it now) of only the richest 2,153 people divided by the current world population of 7.6 billion, or 0.000000283 of the world's population, or in percentage terms, of only 0.0000283% of today's population. That's not democracy. It is aristocracy. It's even an extreme case of that. Democracy would instead represent the other 7,599,997,847 people, the other 0.999999716 or 99.99997%. To pretend otherwise than this reality is to serve only that 0.0000283%, and to try to fool the remaining 99.99997%. It's theft by lying. It is force that's used against the mind (deceit), instead of force that's used against the body (violence). Theft (either type) has enormous costs, especially when it's the actual system, instead of violations of the actual system. And, now, it is the actual system. It's the system itself. And that's the real problem.
Rightfully, there is universal condemnation of bigotry — prejudice — against ethnic minorities, but there is no similar public outrage against bigotry against the poorer 99.99997%, who are the vast majority of the world's people. This is sick, and is sustained only by constant deceits. It is a system that's built upon deceit. Anyone who wants to know how this system functions within the U.S. itself can see that here.
Author's note: first posted at strategic-culture.org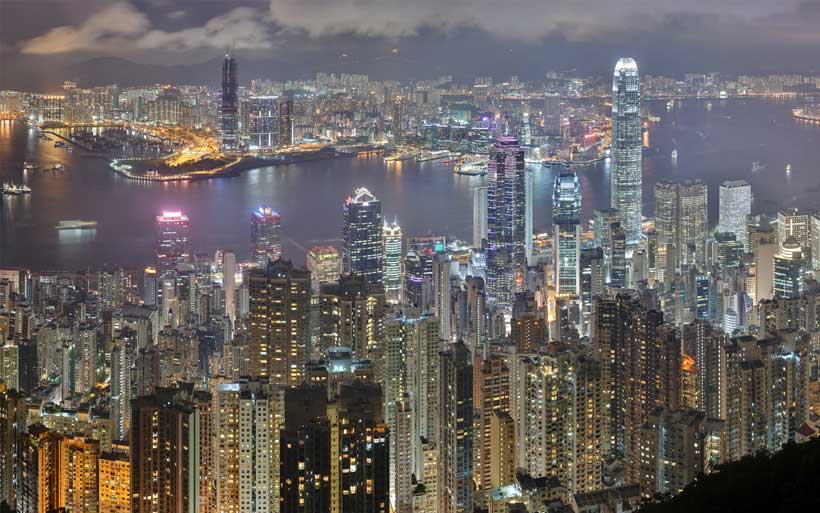 The real crucial event in China's current policy, not only for Hong Kong, was the document on "State Security in the Hong Kong Territory", voted in the recent National People's Congress at the end of May.
The document drafted by the National People's Congress regards above all the Chinese national security and hence the internal security of the Fragrant Harbour, as well as the direct control of the strategic and public security situation of the anti-Chinese political opposition in Hong Kong, and, in particular, the reform of Article 23 of the Basic Law which governs the former British colony.
It should be recalled that two Opium Wars started from there only against mainland China. The opium was cultivated by the British East India Company in its territories in Bengal.
From 1839 to 1842 and from 1856 to 1860, as many as two trade and military conflicts allowed the actual British monopoly of the British and Indian opium throughout the Chinese territory.
Let us revert, however, to Article 23 of the Basic Law, which formally prohibits any act of treason, secession, sedition and subversion against the State of the People's Republic of China, as well as the theft of State secrets.
Therefore, the Chinese government now acts autonomously, in the territory of Hong Kong, for the defence of its interests. This also paves the way for a wide geopolitical transformation, in some ways more "radical" than the one which Deng Xiaoping carried out in 1978 with the Four Modernizations. It should be recalled that they ended with the most important Modernization for China, namely the military one.
The first attempt to adopt national security legislation in Hong Kong was made as early as 2003, when at least half a million people demonstrated against said legislation – very similar to the present one – proposed and established by China. Later there were several other security bills and, again, other large mass demonstrations.
Until the demonstrations of April 2019 against the Chinese bill to stop the extradition of PRC's citizens to the Fragrant Harbour.
At the time demonstrators shouted "Liberate Hong Kong, revolution of our times".
Certainly China has often stated it sees Hong Kong' security severely affected by the operations of various and unspecified "powers", which (undoubtedly) use Hong Kong to penetrate China and later possibly carry out separatist operations (Uyghurs, Tibetans and other riotous and unruly minorities),as well as infiltrations – sometimes military ones – and finally what China calls "harmful operations".
Certainly these "harmful" operations also include those by Europe and the United States, which already repeatedly urge many "partners" and companies of the Global Value Chains (GVC) already present in China to move to the small territory of the Fragrant Harbour. This is also an objective cause of the improbable request for an "independent" investigation on the causes of the outbreak and spreading of the Covid-19 pandemic from the Chinese laboratories of Wuhan, Hebei.
A real attack on global economic development, and on China's economic security, right now that China is quickly transforming its production formula.
China wants to thwart such a move by bringing many production chains directly back into its territory, and by increasing the Chinese strategic (and hence financial and economic) pressure on the U.S. traditional allies in South-East Asia and the Pacific.
Not necessarily the Southern Pacific only.
However, we will come back also to this point. As can be easily guessed, for China this is a strong point for the direct control of the Fragrant Harbour's territory.
However, a historical and ancient condition is no longer in place, i.e. the separation of Hong Kong's legislation from Great Britain's and currently China's.
Obviously the Chinese decision is also a clear heave-ho given to Governor Carrie Lam and to the entire government in Hong Kong, by-passed in a few hours by the very clear Chinese diktat.
China has probably calculated the pros and cons of this move very well.
The cons, which are not insurmountable, include the reduced importance attached to Hong Kong as the only financial and industrial hub in the Chinese territory, which is also fully Westernized and globalized. This also greatly serves the PRC's direct interests.
The U.S. interests in the Fragrant Harbour will no longer be safe and this is not a negligible issue: 1,300 medium-large North American companies and 82.5 trillion U.S. dollars in direct investment.
Not to mention the dozens of NGOs that support democratization in Hong Kong against China and the many large global media headquarters in Hong Kong, as well the several operations of infiltration, intoxication and information manipulation (including some financial and industrial ones) that the West has carried out against the People's Republic of China, starting from the Fragrant Harbour.
From now on, for the whole West, Hong Kong's gateway will be closed with seven seals.
Certainly, when the People's Republic of China feels threatened, it always sacrifices the economy to global strategy.
Certainly Hong Kong has always been China's financial lifeline, especially in difficult times.
Currently, however, Hong Kong is an irreplaceable global financial hub in Asia. Nevertheless, I imagine that China will soon want to use other less dangerous and, above all, less close channels to connect to global finance.
Moreover, for the first time since 1992 – and, probably since 1978, the year of the Four Modernizations, if we analyse older time series – the Chinese economy is slowing down considerably due to the outbreak of the Covid-19 pandemic, although with less severe damage than in the United States and in some E.U. countries.
The PRC's first objective was to resume economic and industrial activities in full swing, while the second one was to make the Fragrant Harbour safe.
But, once again, there is a pro versus a con: while Hong Kong and, for other respects, Macao and Singapore, have been the destination areas of huge amounts of capital resulting from the corruption and embezzlement of many Chinese elites, Hong Kong's closure will probably also mark the end of the great hunt that President Xi Jinping and his power group have focused on corruption within the Party and Beijing State.
The old strategy of "Power putting down roots", as recommended in The Prince by Machiavelli.
Hence President Xi Jinping wants to directly control the Fragrant Harbour, the original site of China's forced Westernization, from the beginning of the "century of humiliation" (precisely with the first Opium War) to its end, with the PRC's declaration of independence by Mao Zedong – "the Chinese people have stood up!" -at the Gate of Heavenly Peace Square, in 1949.
The countries that are bound to win in the world arena are those with long and very long memories, while the post-modern and childish forgetful ones are always bound to lose.
Obviously – as was also seen in the very recent National People's Congress in Beijing – Hong Kong is also a powerful sign for regaining Taiwan politically and economically.
Recently, China has announced a 6.6% increase in the Defence budget from 1.72 trillion yuan (187 billion U.S. dollars) and Li Kekiang, Beijing's Premier, has made it clear that "China resolutely opposes and will deter any separatist activity seeking Taiwan's independence".
Normally, the Chinese authorities speak of "peaceful reunification", but this time Li Kekiang omitted the adjective. It was not a distraction.
In Mao Zedong's time, the always synthetic and enlightening formula of the Chinese leadership was available for Hong Kong: "long-term planning, full use". Later the "one country, two systems" formula initially developed by Deng Xiaoping was used, later reaffirmed by the various leaders and so far supported by President Xi Jinping himself.
This Chinese choice on the Hong Kong Security Law, therefore, means only one thing: the end of the old Cold War between the West and the PRC, and hence the beginning of a new phase between China and the United States, which will be "hot" or "cold" depending on the circumstances. Therefore, China has no need in the future – not even financially – to have Hong Kong as a buffer zone with a relatively peaceful, but always radically adverse West.
Both the USSR and Mao Zedong's China have always regarded the "Cold War" as an unstable phase in which victory is decided by the amount of arsenals, their doctrine of use and the political will to use them as instruments of credible pressure.
Certainly, Mao knew all too well – and it was one of his most enlightening strategic insights – that the "Cold War" was a paper tiger and those who believed in it could only consume themselves, politically and economically, against the United States and its allies – something that punctually happened with the USSR, which collapsed because it had not renounced in time to a clash impossible to win and which, at most, would give it the "great European plain", as Hegel and Raymond Aron called it.
Hence China quickly closed its accounts with the Fragrant Harbour, pending the closing of the subsequent operations also with Taiwan and all the other controversial areas, from the Philippines to the South China Sea, from South-East Asia to Malaysia and the Indian Ocean.
The old map – born with Kuomintang, but which was also very popular among Chinese Communist leaders in the 1950s, in which the new Chinese territorial waters beyond the Philippines' line and throughout the Eastern Pacific could be seen -has not been forgotten at all.
The United States has obviously "condemned" the Chinese decision, while Great Britain, Australia and Canada have signed a common document expressing "deep dismay" at China's decision.
Furthermore, the United States already has the Hong Kong Human Rights and Democracy Actof 2019 available – pending the great demonstrations which characterized that year and are currently collectively called the Water Revolution.
Therefore, by virtue of that Act, the United States could remove the preferential trade status of Hong Kong, possibly with the extension to Hong Kong of the tariff and trade sanctions already in place against China. It should be recalled that these restrictions are worth67 billion U.S. dollars per year.
Hence China's goals for its actual regaining of the Fragrant Harbour are manifold and complex. Firstly, there is the closure of the financial closed circuit between China and Hong Kong, to be put into effect with the minimum international reaction. Secondly, there is also China's need to rebuild the central and decisive position of the Chinese economy in the Global Value Chains – a position which, even before the "taking" of Hong Kong, had diminished in importance, but which would currently be fatal, especially if it arrived as a result of the Covid-19 pandemic.
Obviously China also regards Hong Kong as a strategic, unavoidable and essential location for controlling the South China Sea militarily. The Chinese always reason with what De Gaulle called the "two caps", i.e. the civilian and the military one, which must always be kept together.
Certainly, the peaceful regaining of Hong Kong is also a breaking point of the current U.S. geopolitics in the region: from the Far East probably to the Middle East, the United States has always thought of a long strategic-military continuity that would encircle Russia and close China in its hardly controllable terrestrial mainland.
Hence China's full control of regional seas will no longer enable the Russian Federation to depart from the project hegemonised by China, the New Silk Road, while the "small silk road" already planned by Russia, mainly with Japanese but also U.S. capital, will be either integrated into the Chinese one or destroyed.
Finally, as already mentioned, China wants to speed up the process to separate Taiwan from the Japanese and North-American military "umbrella" protecting it.
Here we need to carefully examine the relationship between "Xi Jinping's policy line" and the 1998 theory of unrestricted warfare.
China, which is aware of not yet being clearly superior in terms of "conventional" or traditional warfare, even if technologically advanced, must absolutely win its total war, its new unrestricted warfare.
Hence another reversal of the Cold War theorem: while, during the whole conventional phase of the Cold War, China depended on Russia for military technology, currently it is Russia that depends on China for orders and financing-purchases – although with its own often excellent and innovative war technology.
Hence if China, which has also acquired – both legally and in other ways – excellent Western, and not only post-Soviet military technology, wants to wage war – even regionally and indirectly – against the United States, it must necessarily do so in time, before the United States rising up to China's technological-doctrinal challenge, with the weapons it would like to have and has not yet, instead of those it already has.
Furthermore a war game conducted by the RAND Corporation in early March 2020, demonstrated that, in an armed conflict, the United States would lose both against China and the Russian Federation, obviously considered separately.
As also the U.S. analysts maintain, on the neo-technological – and hence also doctrinal level – the United States lags behind China with regard to strategic and missile precision weapons, hypersonic systems and guidance systems for all theatre ballistic weapons. While the United States is still superior in tactical weapons and in conventional medium-high technology weapons.
The United States, too, has suffered the conceptual impasse of the "Cold War".
Also the F35 missile could be an excellent weapon for air supremacy, but – as a U.S. analyst said – it could be bombed to the ground by China or Russia.
Other always accurate and updated war games, conducted by U.S. analysts, show that the United States would be clearly defeated even in the South Pacific, or by Russia in the Baltic, but certainly China would win in a regional clash to take Taiwan, while both Russia and China are working on the new anti-access/denial area weapons (A2A) quite successfully.
Meanwhile, President Xi Jinping has shifted his strategic interest from the ground forces of the People's Liberation Army (PLA) to the PLA's Navy and then to the Air Force, but especially to the Strategic Missile Force and the more recent Strategic Support Force.
Today there is still a window of opportunity, which will last until the end of 2020, so that China can neutralize the U.S. fleet more than a hundred nautical miles from its coast and from the coast of Hong Kong, Macao and Singapore, as well as neutralize the U.S. missile systems both in Guam and Japan and in the small islands of the South Pacific.
Here is the strategic pendant of China's choice on Hong Kong's internal security.
Taiwan could also be the operation that makes the war escalate up to its nuclear level, but it is not said that the Chinese supremacy, still viable in a clash with the United States, decides to get to that point, although, probably, it will strike first and, hence, harder. But it will try to stop operations before the U.S. decision to go for the nuclear blow.
Nor should we forget the regional war that China waged with India precisely in May 2020, in the area of Lake Pangong Tso and the Galwan Valley, with a quick peace negotiation for controlling Ladakh, a border area still disputed by China, as well as an always very fast operation of the Chinese Forces in the north of Sikkim, again at the beginning of May 2020.
We do not know yet whether all future Chinese operations will be lightning ones.
Hence we need to place the Hong Kong issue within this line of thinking.
A comparative analysis of the socialist and the capitalist approach towards COVD-19: China and the U.S.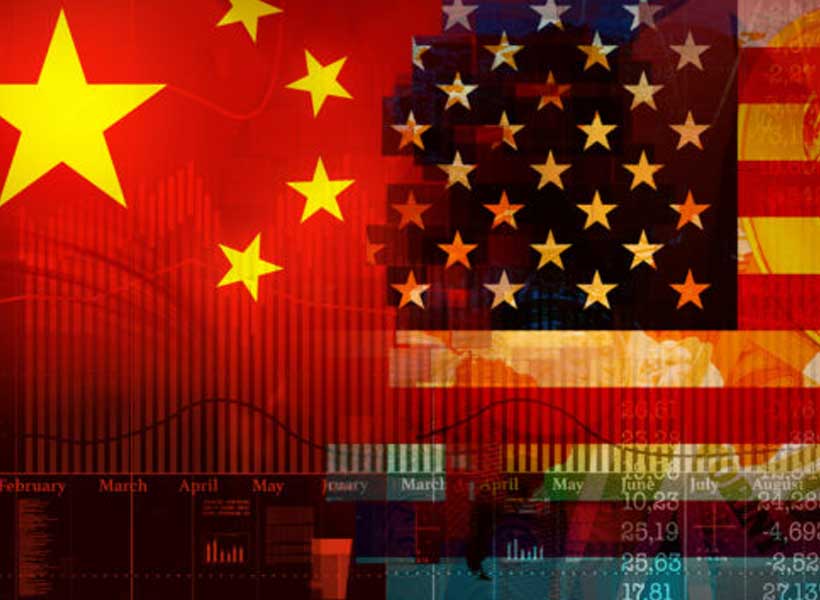 "Our greatest strength lies in our socialist system, which enables us to pool resources in a major mission. This is the key to our success." -President Xi Jinping
The COVD-19 pandemic was first reported in Wuhan, China in December 2019. The COVD-19 cases drastically dropped in China as a result of robust measures; however, the diseases rapidly spread across the globe. The results of the study revealed that although China indicated early warning of COVID-19 many countries were caught unaware. These include the UK, Italy, Spain, the US, and the majority of African countries. Most countries delayed detecting the COVD-19 virus and this their ability to respond efficiently and effectively. However, some of the lessons learned from the COVD-19 pandemic might contribute to better preparedness in the future. The study recommends that the US should prioritize the right to life before profit. This commentary shall make a comparative analysis of the socialist and capitalist approaches towards COVID-19
The World health organization declared the COVD-19 a global pandemic in March 2020. Currently, the COVID-19 has topped 6, 056, 021 deaths neared, 367,305 and 2,681,569 recovered The US recorded approximately 104,548deaths and China 4,634 deaths (Wordometer May 30, 2020).China had controlled the COVD-19 epidemic by early March. However, Europe and America became the new epicenter of the pandemic. The COVD-19epidemic exposed the gap in the capitalist nations' commitment to fighting large scale infectious outbreaks. These include lack of effective strategies, play-back approach, underestimation, and uncoordinated health system. Major outbreak has been recorded in the US, Italy, Spain, Denmark, and Germany. As such, most countries adapted lock-downs, curfews, social distancing, travel restrictions, and canceled public gatherings. However, intervention measures were inefficient in the absence of a coordinated health care and strong support system. Many socialist states were able to flatten the COVD-19 curve in their countries due to ideology and commitment. For instance, China, Vietnam, and Cuba. Socialism maintains the principle of right to life before profit. Further, it entails the provision of the best health-care, decent shelter for the homeless, safe water, education, and life for all. Nevertheless, the capitalist upholds profit before the right of life.
History teaches us that many countries implemented social distancing amid of the 1918 Spanish Flu. Nearly 675 000 people died in the US and millions around the world (Lopez, 2020). Further, the 2009 A (HINI) pandemic also led to the cancellation of public gatherings such as universities and schools. As a result, the transmission rate reduced by 30% (Kelly, 2020). However, the rate of infection increased when normalcy was resumed. Moreover, Americans failed to respect experts control measures such as social distancing leading to increased rates of infections and the death of thousands of people.
President Trump has blamed China for deliberately provoking a disease that caused widespread suffering. However, despite China's efforts, western anti-communist attitudes make it difficult to acknowledge China's successful and intensive efforts. President Donald Trump ushered anti-Chinese sentiments and referred COVD-19 as the China virus rather than drawing lessons from China's successful containment of the pandemic. However, scholars have blamed President Trump for spreading some political lies. So far the virus is unknown, might have occurred naturally or bats can be the host of the virus ( Kindrachuk, 2020).
Noteworthy, China gave advance notice of the impending crisis of the COVID – 19 to the world several weeks before it spread to other countries. Chinese Centre for Disease Control was committed to international cooperation and immediately published the entire COVD-19 genome virus after being identified. However, most countries responded lately to the pandemic. Despite possessing vast resources, developed countries failed to upgrade the health care delivery system. For instance, increasing human and physical resources such as protective clothing, ventilators, and test kits. Public health responses were intensified by the end of February and early March 2020. These included tracing detention, quarantining of people returning from highly infected regions, physical distancing, and shift-work. However, cases had already multiplied. The US was unsuccessful in taking necessary precaution measures in time.
Moreover, unrecognized cases contributed to the acceleration of the COVD-19 epidemic in many capitalist states. For instance, in the US COVD-19 cases were difficult to identify because the pandemic started during the influenza season. Furthermore, large gatherings, travel-associated importations, pre-symptomatic spread, densely populated areas such as New York and Texas led to the rapid spread. High-risk workplaces such as the meat market further exposed workers.
China responded aggressively in the absence of a vaccine and adapted rigorous testing, social distancing, contact tracing, isolation of patients, and closure of Hubei Province. This was one of the greatest efforts in history. China also adopted a non -negotiable top priority of meeting people's needs. More than 30,000 health care providers were deployed to Wuhan from all over China and forty-five hospitals were designated for COVD-19 treatment. More so, other buildings and exhibition centers were converted to 12 temporary hospitals. Two new hospitals that had a carrying capacity of about 1,300 beds were constructed. However, the US downplayed and failed to place contingency plans after a handful of case such as testing facilities, and self -isolation of immune-compromised people like old and HIV positive. Later, a task force to fight the spread of the disease led by Vice President Mike Pence was formed.
The Chinese government announced free testing and treatment including the sophisticated and expensive techniques such as extracorporeal membrane oxygenation. The latest developments in artificial intelligence were adapted such as the use of medical imaging and robots. Efforts were made to mitigate the effect of the crisis on people's daily lives. The Communist Party of China (CPC) ensured that all people on medication received their prescriptions and every household was given food handouts. Furthermore, payment of wages continued provision of subsidies and credit card payment. Online shopping of food, was also encouraged in China and online education. The US issued home orders starting in April; however, people could go out to purchase medicine and food. Therefore, Americans were further exposed to the virus. Further, these restrictions were to expire end of April and American cities were to reopen for business. As such, the majority of the American cities announced re-opening for businesses as they are capitalist oriented. China eased the restrictions of the look down gradually city after city thereby flattening the cave of COVD-19 cases.
Artificial intelligence was widely deployed in China such as a prediction model-assisted authorities in Shenzhen and Chongqing. Outbreaks were predicted before they occurred and the accuracy rates were almost 90%. AI computing capabilities were provided for free by Alibaba Cloud to public research institutions and to support protein screenings and virus gene sequencing. China did set up temperature checking stations throughout the country. Every person was asked to have a health code application on his or her smartphone and the user could report symptoms. Therefore, health officials were enabled to check and trace the spread of the virus quickly. Nonetheless, in the US the Coronavirus Aid Relief, and Economic Security Act (CARES Act) was signed into law on 27 March 2020. Stimulus payment was offered by the CARES Act to the US citizens. Furthermore, the US government encouraged telehealth services, employer-sponsored health plans to cover part of COVD-19 testing, and no co-pays. However, all these policies lacked proper coordination by the government leading to the rapid spread of the disease.
The main point of departure between the capitalist countries and socialist countries is the control of capital. Capitalist countries are under the control of capital, whilst socialist nations control of the capital. The economy is directed by the state. For instance, finance, energy, heavy industry, transport, communications, and foreign trade. The centralized system of China enabled it to mobilize resources easily.
China embarked on a program to assist other affected countries. For instance, it sent medical teams, tens of thousands of testing kits, ventilators, and millions of surgical masks. Countries that benefited includedItaly, Cambodia, Poland, Spain, France, Poland, and the Philippines. African countries such as Zimbabwe, Djibouti, Burkina Faso, Algeria DRC among others also benefited. Likewise, the US also assisted the most at-risk countries including humanitarian assistance to 10 members of the Association of Southern Asian Nation(ASEAN). Further, the US provided funds to multilateral organizations such as World Health Organizations.
The COVD-19 epidemic does not respect the economic status of nations. Socialism has appeared superior to capitalism as far as protecting the fundamental human right of life. Wealthy countries are struggling to contain COVD-19 due to a lack of coordination in the health sector and delayed mitigation measures. The COVD-19 pandemic has exposed the ruthless nature of the western capitalism.
Sino-India clash: A crisscross of geo-politics and geo-economics
Two economic powers of Asia are in a head to head collision over a border clash in the Ladakh sector. It is not the first time when these nuclear powers are in front of each other over the border dispute. In 1962 both of these nations engaged themselves in war over border of Aksai chin. Then in 1967 tensions raised because of Nathu La and Cho La military clashes at the Himalayan border. A similar event took place in the shape of a military standoff in 2017 at Doklam. Such events not only put the regional stability at stake but are also tremendously important for international peace and security. The question here is why the states that have mutual trade of US $100 billion are at daggers drawn? Does India have the capacity of facing a super power like China? The answer is "No", China's GDP is more than five times that of India, and it spends four times as much on defense, militarily China is much stronger than India. In such an obnoxious environment when the world is facing a huge crisis in the shape of Covid-19, such disputes depict a much deeper power struggle-where the actors behind the scenes are more than two. Such events in International relations show a crisscross of geo-politics and geo-economics.
Abrogation of article 370 and 35A was not a normal phenomenon in world politics. It could not have been made possible without the support of super power like US. The massive rise of China in South Asia and its efforts to become a world power through its strategies like OBOR and CPEC is clearly not acceptable for US. US at any cost want to maintain its hegemony and as usual it has to use a foreign actor to pursue its interests-Hilary Clinton once said that; power of US lie not within but outside its territory. The strong ties and staunch mutual co-operation between US and India show that Indians In their actions are backed by US. Economies of US and Europe depend on the decline of China. Chinese on the other hand are getting more stronger due to their overwhelming economic co-operation with the developing countries. The only way left for US to counter China is to inflict a crisis situation in the Asian region which could have a direct effect on Chinese economy.
The recent episode of Ladakh clash seems an attempt to jeopardize the deterrence stability of South Asia. US along with its western allies are trying to stop the rise of China in the region. According to an IMF report, estimated growth rate of China for 2021 is 9.9% as compared to it US is estimated to have a growth rate of 4.9%. It clearly shows a sharp decline of US. They are now trying to mess things up using India. They also have a strong hold at South China Sea, which they would use to stumble Chinese trade. Indians are fully aware of the potential which Chinese posses in case of an armed conflict. They are also acquainted with the massive economic co-operation with the Chinese. But they are also anxious about China's threat to its territorial integrity and its hegemonic design. They also have resentments with progress of Pakistan through projects like CPEC. This show down has its strings in the hands of US which intends to empower emerging India and weaken rising China. US with this strategy is killing two birds with one stone, on one hand they are trying to stimulate an economic imbalance for China and at the same time they are trying to divert Indian market towards US, like they did in case of S-400 deal between India and Russia.
Chinese follow the policy of minimum violence but they have all the might to give a sturdy response in case of any aggression against them. They have surpassed US on many grounds and they see themselves as super power of the world till 2030. India should realize the malicious intentions of US. Ex-President of America George Bush once said that; we are not complacent enough to counter "Indian and Chinese" economy. William Clay said; "This is quite a game, politics. There are no permanent enemies, and no permanent friends, only permanent interests". India should realize that a stable South Asia is in its favor. US have always used a state to pursue its interests and once they achieve their goal they never turn back for any support. Instability and failure of deterrence in the east has always proved to be beneficial for the west. Americans have always used the power of "$" to drive policies of South Asian states which in longer run proved damaging for Asians themselves. A peaceful solution of the Sino-Indian border tension with an immediate effect is necessary in the current circumstances; otherwise the results could be lethal.