Geostrategy After the Deadlock in U.S.-North Korean Relations
George Friedman, the head of the 'private CIA' firm Stratfor, issued a report on March 5th, "After Hanoi: North Korea, the US and Japan", and it said:
The strategy since World War II, built on the assumption that U.S. conventional forces can defeat any foe and pacify the country, is being abandoned. And in the case of the Hanoi talks, the U.S. is following a new strategy of diplomatic deadlock without recourse to the insertion of force. …
The U.S. has decided to accept that North Korea is a nuclear state, so long as none of its nuclear weapons can reach the U.S. mainland. This completely destabilizes Japan's strategy. Under that strategy, first imposed by the U.S. and happily embraced by Japan, the U.S. guarantees Japanese national security. The U.S., in exchange, has been able to use Japan as a base from which to project force across the Korean Peninsula, threaten China and block Russia's Vladivostok fleet from accessing the Pacific Ocean. Japan, unencumbered by defense expenditures and any responsibility in American wars, could focus on the monumental task of its dramatic post-World War II recovery. Most important, the U.S. nuclear umbrella has guaranteed that any nation that might attack Japan with nuclear weapons would face retaliation from the United States. …
The Hanoi talks subtly shift that guarantee. The new U.S. position is that it cannot accept a North Korean nuclear program that threatens the United States. Implicit in that position is that it can tolerate one that threatens Japan.
His last sentence there is false, because it excludes the following important possibility, which now actually needs to become the reality, especially after this "deadlock" that he referred to: The U.S. and North Korea can meet together in an entirely different discussion, of whether, in return for North Korea's verifiable commitment never to possess or station any missile that can reach the United States, the U.S. will do the following three things:
1: Guarantee to Japan, and to South Korea, that any nuclear attack against Japan and/or against South Korea, will be met by a U.S. nuclear attack against the attacker (regardless of whom that attacking nation might be). The U.S. would then be taking Japan (as well as South Korea) entirely under its nuclear umbrella, so that an attack against Japan or against South Korea would be equivalent to an attack against the United States itself. No troops would need to be stationed in Japan (or South Korea) in order to be able to do this. America's real nuclear umbrella for those two countries is precisely this (the nuclear intercontinental U.S. arsenal outside of Japan and South Korea, including the missiles at sea and including in mainland U.S.), and no stationing of either troops or weapons from the United States, inside either of those two countries, is necessary, at all, in order to achieve this. That's the reality, notwithstanding George Friedman's false assumption, to the exact contrary: that "Implicit in that position ["that it [[the U.S.]] cannot accept a North Korean nuclear program that threatens the United States"] is that it can tolerate one that threatens Japan." Not at all is that presumption (America's needing to station troops in Japan in order to protect Japan) by Friedman true. American troops there are superfluous for the protection of Japan — and also of South Korea. U.S. Troops aren't needed in either country, for the protection of either country's inhabitants.
2: Withdraw all U.S. troops from both Japan and South Korea. Those troops are there only for possible uses against Russia and China (as Friedman himself acknowledges by saying "The U.S. … has been able to use Japan as a base from which to project force across the Korean Peninsula, threaten China and block Russia's Vladivostok fleet from accessing the Pacific Ocean"). The U.S. has secretly continued the old "Cold War" after the Soviet Union's end, though no longer on an ideological basis (since Russia is no longer communist). It's been doing this secretly ever since 24 February 1990, purely with the aim of ultimately conquering the entire world. That, too (though secret), is the reality: America has been, and is, secretly trying to take over the entire world.
3: End all sanctions against North Korea. Under the stated conditions, there would be no realistic future possibility that that country could pose a national-security threat to the United States. North Korea's nuclear weapons would then pose no more of a national-security threat to the U.S. than do Israel's nuclear weapons (since those are only local threats). Any further aggression (including sanctions) by the U.S. against North Korea would therefore violate Article 2 of the U.N. Charter, because North Korea would no longer even prospectively constitute a threat to America. North Korea would, of course, expect the U.S. to end all sanctions against it if North Korea would no longer be able to pose a threat to the U.S., and it wouldn't sign the deal otherwise.
This arrangement that's proposed here between the United States and North Korea would end the Korean War, and it would end the major international tensions which have prevailed in the Asia-Pacific region since the end of World War II. It would bring security to North Korea, U.S., South Korea, and Japan.
This deal would be an authentic quid-pro-quo between the United States and North Korea, which would greatly benefit the economies of the United States, Japan, and South Korea (removing the unnecessary financial burden of maintaining and arming those occupying U.S. troops — troops which are superfluous to everyone except America's billionaires, who want to impose their corporate wills upon every nation — including upon Russia and China). It wouldn't benefit merely North Korea (though it also would do that). It would also set the foundation upon which, ultimately, the two Koreas might finally agree to become again one nation, much as did East and West Germany; and, it would also protect both Japan and South Korea — and block any threat from North Korea against the U.S. itself. Consequently, this would also greatly serve the interests of the American people. It would serve EVERYONE's interests (except approximately 2,153 people, as will subsequently be explained here).
Unfortunately, the world isn't so democratic internationally, nor within the United States, for the security and welfare of the public anywhere to be actually a high priority of international policy-makers — especially not in the United States, which serves only the interests of its billionaires and extracts as much as it possibly can from its own public and from every other country on the planet. U.S. President Barack Obama even was so arrogant as to assert publicly — and he said it many times — that "The United States is and remains the one indispensable nation," which was Obama's version of Hitler's "Deutschland über alles," and means (like Hitler's German version did) that every other nation in the world is "dispensable" — only the imperial nation is not. Any other nation which allies itself with a nation such as this, is being headed by a regime that has no patriotism, no national self-respect at all — it's a mere vassal-nation, enslaved (in this case) to the tyrannical U.S. regime: "the one indispensable nation."
If the United States really had ended its side of the Cold war after the 1991 termination of the USSR, and of its communism, and of its Warsaw Pact military alliance that had mirrored America's NATO alliance, then the arrangement which has been described here would have been instituted long ago, in 1991, when the other side ended the Cold War, and NATO itself would simultaneously have been dissolved when the Warsaw Pact was, instead of being expanded right up to Russia's borders (as it since has done), but the U.S. regime in 1990 secretly ordered its allies to continue the Cold War on America's side, and that one-sided aggression continues by the U.S. and its allies, until now.
And that's the real problem — America's continuation of the (originally ideological) Cold War, now purely for aggressive purposes: global conquest. It's permanent war, for permanent 'peace' and 'justice' and 'democracy' and 'human rights', and other brazen lies, now against Venezuela and so many other countries.
Just a few years after the 1991 supposed end of the Cold War (when East and West Germany merged), Spokane Washington's Spokesman-Review newspaper headlined on 2 November 1995, "U.S. Won't Reduce Troops in Japan", and opened: "Defense Secretary William J. Perry said here [in Tokyo] Wednesday that the United States has no plans to reduce the number of U.S. troops in Japan, despite a groundswell of local opposition" in Japan.
And as was reported, on 5 March 2006, from "Asahi," by the U.S. Embassy in Japan, to the CIA, and to the Joint Chiefs, and to all top U.S. national-security officials, "Japan can expect to reduce the number of US troops in Japan and to alleviate the burden of base-hosting localities while maintaining deterrent capabilities against China and North Korea. Meanwhile, the United States can swing its reduced troops around the world with Japan's backing. The two countries' expectations coincided." But it didn't actually happen — the U.S. occupation still continues. The U.S. Government is dedicated to militarily occupying as many countries as it can. Getting rid of those occupying troops is strongly opposed by the occupying power, which continues its voraciousness to control Russia and China.
As of 2017, the U.S. had 38,818 troops in Japan, and 24,189 in South Korea. The U.S. military-industrial complex (MIC) refuses to end such military occupations in foreign countries, but the only real beneficiaries from this are the MIC itself, which controls the U.S. Government. Firms such as Lockheed Martin are 100% dependent upon the U.S. Government and its allied governments (especially the Saud family) for their sales, and selling more weapons is essential to their cancerous growth. Americans pay in taxes and many other ways, and so do the local foreign governments pay, where America's troops are stationed. This is one of the reasons for the extreme inequality of wealth in today's world: that inequality is enforced, by the U.S. international regime. The U.S. military enforces it around the world, in all of America's vassal-nations. It's supporting the local aristocracy there, but also (and above all) America's aristocracy. The U.S. has over a thousand military bases worldwide, the vast majority of which are in foreign countries. It benefits only the billionaires, but the billionaires control the governments, and so this continues and even gets worse. George Friedman ignores that crucial fact. He needs to retain his customers, and they benefit from this barbaric status-quo. He's not actually a free man. He (like millions of others) speaks for the billionaires; he's one of their millions of agents. He's a bought man, so he says "The new U.S. position is that it cannot accept a North Korean nuclear program that threatens the United States. Implicit in that position is that it can tolerate one that threatens Japan." If this statement from him is not clearly and publicly rejected by the American Government, then all Japanese (except Japan's billionaires, who depend so much upon America's) must recognize that the U.S. Government is their enemy, and that Japan needs to find authentic friends, elsewhere — and kick out its existing regime.
Friedman says, approvingly, that the U.S. "has been able to use Japan as a base from which to project force across the Korean Peninsula, threaten China and block Russia's Vladivostok fleet from accessing the Pacific Ocean." All of those — against North Korea, and against China, and against Russia; and implicitly against Japan itself as an American stooge-regime — are, in fact, international-war crimes, aggressions by the U.S. military. Regardless of which country (Japan or any other) allows occupying troops, as part of some "deal" between those two nations, neither of those two nations is allowed legally to do any of those things against any third nation (such as against China, Russia, North Korea, or any other). If two people agree to threaten or rob a third person, then no matter how much both of them say it's a 'legal' agreement and only a matter between themselves, it's not. It still remains a criminal arrangement, and it's an illegal threat to their intended victim-nations. Of course, if the U.S. is an international gangster-nation, a country that ignores any international laws (except ones that it can cite against weaker nations, such as the U.S. and its allies routinely do do, as mere PR 'justifying' their many coups and invasions) — if the U.S. ignores international laws simply because no entity will enforce them — then, the U.N. has already been destroyed, effectively nullified, by the U.S. gangster-regime. But in that case no argument could even possibly be made that the U.S. is a democracy. No nation can be both a dictator abroad, and a democracy in domestic (or intra-national) matters. To presume to the contrary is simply to lie — even if only to oneself.
The U.N. Charter says: "All Members shall refrain in their international relations from the threat or use of force against the territorial integrity or political independence of any state, or in any other manner inconsistent with the Purposes of the United Nations." The American regime has been violating that with impunity, ever since the end of World War II (such as in its infamous 1953 coup against Iran — a coup which enjoyed the support of Iran's mullahs). Most recently, it did so in Yemen, Syria, Libya, Iraq, Ukraine, and a number of other countries, which it and its allies have destroyed, all in the name of advancing things such as 'democracy' and 'human rights', so as to cover over their authentic, actually vile, motivations, which are insatiable greed, and a craving for even more power than they already possess. All of this is barbaric, and they cover over that reality by kind-sounding words, in order to fool the rubes, who, thus — via their irresponsibility by trusting those serial international invaders and coup-perpetrators — accept the rightfulness of what those international invaders and coup-perpetrators have been doing, such as invading Iraq in 2003 on the basis of sheer lies, etc.
RT — a reliable news-source, but one which America's very unreliable major 'news'-media instead call a source of 'fake news' because it reports truths they hide — reported on March 5th:
Washington is leading a "revolution against international law and against international order," with its calls for regime change and efforts to oust President Nicolas Maduro in favor of pro-US opposition leader Juan Guaido, former UN rapporteur to Venezuela and professor of law Alfred de Zayas told RT.
Secretary General of the United Nations Antonio Gutierrez should "remind" the Lima Group of Western Hemisphere countries that US actions in Venezuela violate "articles 3, 19 and 20 of the Charter of the Organization of American States" (OAS) and that the charter should be "rigorously observed," De Zayas said.
The OAS charter holds that no state has a right to intervene "directly or indirectly, for any reason whatever, in the internal or external affairs of any other State." Neither can any member state "encourage the use of coercive measures of an economic or political character in order to force the sovereign will of another State."
The violation of the charter has been "so crass and so obvious that you wouldn't think that you would have to remind the Lima Group of it, but they seem to be caught in their own web," de Zayas said.
Throughout the world, the reality is: peace, and equality of economic opportunity, are tied together and cannot survive apart from one-another, and both of them are resisted by the people in power, the few billionaires, who fund all of the real contenders for the U.S. Presidency and for Congress. And equality of economic opportunity can exist only where wealth is approximately equally distributed and where the necessities of life (such as education, adequate food, essential health care, and a safe environment) are supplied by the government equally to all, regardless of personal wealth. (The billionaires can pay extra if they want, but such basics need to be equally available to all, in order to have the most productive type of economy — one which takes the fullest advantage of each individual's actual potential.) Making access to any of those basic things dependent upon how much wealth one already has is like pouring hydrochloric acid onto even merely the barest hope for equality of economic opportunity. The result of doing that is always a putrid mockery of 'justice', and any honest person would call that a dictatorship, no democracy, at all. (It certainly is a dictatorship against the less-wealthy 90%, or even — such as in Saudi Arabia — dictatorship against the less-wealthy 99%, of the entire population.) If this corrupt aristocratic system which determines power isn't soon replaced (stripping all billionaires of any and all types of political — i.e., governmental — influence and power that's connected to their grossly excessive wealth), then things can (and will) only continue to go from bad to worse, throughout the world, in every way. This is out-of-control and racing inequality, but it can get even worse than it now is. The solution isn't to have an international gangster-nation imposing its 'democracy' on the nations it targets for conquest. The solution is the exact opposite: a global public repudiation and rejection of that lying gangster-regime.
George Friedman happens to be part of that corrupt and rotten system, but he didn't create it. He exploits it, instead of attacks it, but the system is the problem, and no solution to it can be achieved without replacing that entire system — replacing it by one that no billionaire wants, and that all billionaires will employ every subterfuge in order to prevent authentic democracy from coming into existence.
As regards Japanese national security: relying upon the United States' military occupation is complicity in a crime not only against the public in Japan, but also against the publics in North Korea, South Korea, China, Russia — and every nation. Only billionaires and their retinues benefit from it. Heeding the advices of the billionaires' agents (such as Friedman) will advance it, instead of end it and replace it with an improved world. Only the billionaires and their retinues benefit from the prevailing system. Money is power, and they have enough of it to control the governments. That desperately needs to change.
There is a very fundamental conflict-of-interests between the billionaires and all the rest of humanity; and the billionaires definitely control the United States and its allies. The reality is that there is no way in which billionaires, who have come to control not only their own countries but other nations, will tolerate a world which is more peaceful, more productive, more equalitarian, healthier, happier, and less polluting — a world that's far better for the public. That wouldn't be the type of world they control, and in which they possess obscene wealth. They not only cling to their billions but they demand to become even more obscenely wealthy. As Warren Buffett, of the U.S. aristocracy's liberal (meaning hypocritical) wing, was quoted in the 26 November 2006 New York Times, "There's class warfare, all right, but it's my class, the rich class, that's making war, and we're winning." And the statement is true. (Buffet's condemnations of that class-warfare are the hypocritical part.) And it's even more true now than it was in 2006. It needs to become false, but it becomes truer each year that passes. Here is how true it is, on a global scale, as reflected in the
Credit Suisse "Global Wealth Report 2018″:
p.20:
"Figure 1: The global wealth pyramid 2018"
Wealth%, Wealth$, %/World, Wealth-range
0.8%=$142T=44.8%=$1M+
8.7%=$124.7T=39.3%=$100,000 — $1M
26.6%=$44.2T=14.0%=$10,000 — $100,000
63.9&=$6.2T=1.9%=<$10,000
100%=$317.1T=100%
For example: The poorest 63.9% own $6.2 trillion, which is 1.9% of the total, and this is the wealth of everyone whose net worth is below $10,000.
The richest 0.8% own $142 trillion, which is 44.8% of the total, and this is the wealth of everyone whose net worth is above $1,000,000.
The richest 0.8% own 23 times more than the poorest 63.9% do.
On 5 March 2019, Forbes came out with their 2019 list of 2,153 billionaires in the world during 2018, and their combined wealth is $8.7 trillion, which is 40% more than the combined wealth of the poorest 63.9% of people in the world in 2018 as shown in the recently released Credit Suisse "Global Wealth Report 2018″. The richest 9.5% had 84.1% of the total wealth. So, since money is power, democracy can't possibly exist, and so if you aren't among the richest 10%, the government's doing what you want it to do is practically impossible to achieve. This is what is meant by saying that it's an aristocratic, not a democratic, world we live in.
And that's why this is a world of permanent war for perpetual 'peace' and (in)'justice'. That's (those lies are) the problem (both nationally and internationally), and it can't be solved without conquering economic inequality — by ending obscene personal wealth, and by placing government under the control of the entire public, no longer under the control (if billionaires control it now) of only the richest 2,153 people divided by the current world population of 7.6 billion, or 0.000000283 of the world's population, or in percentage terms, of only 0.0000283% of today's population. That's not democracy. It is aristocracy. It's even an extreme case of that. Democracy would instead represent the other 7,599,997,847 people, the other 0.999999716 or 99.99997%. To pretend otherwise than this reality is to serve only that 0.0000283%, and to try to fool the remaining 99.99997%. It's theft by lying. It is force that's used against the mind (deceit), instead of force that's used against the body (violence). Theft (either type) has enormous costs, especially when it's the actual system, instead of violations of the actual system. And, now, it is the actual system. It's the system itself. And that's the real problem.
Rightfully, there is universal condemnation of bigotry — prejudice — against ethnic minorities, but there is no similar public outrage against bigotry against the poorer 99.99997%, who are the vast majority of the world's people. This is sick, and is sustained only by constant deceits. It is a system that's built upon deceit. Anyone who wants to know how this system functions within the U.S. itself can see that here.
Author's note: first posted at strategic-culture.org
From China, A Plan For The Future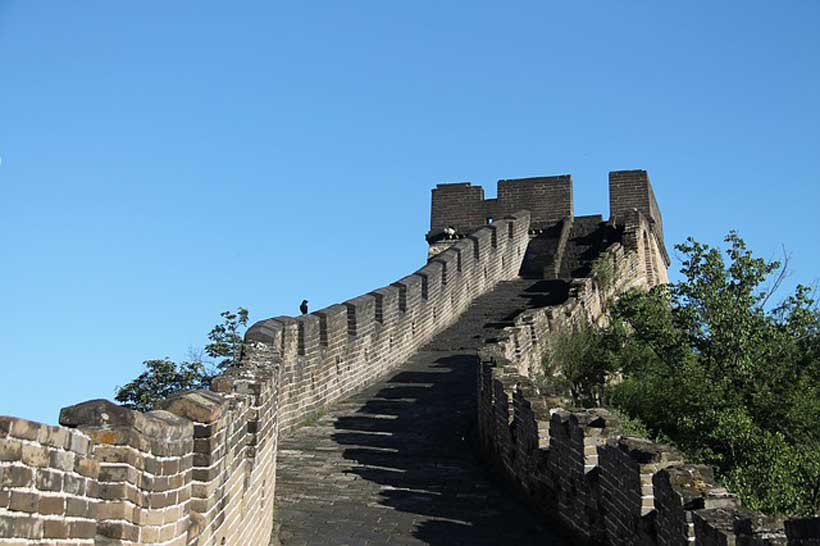 On October 26, the fifth plenary session of the 19th Central Committee of the Communist Party of China opened in Beijing, with the ambitious goal of defining – after months of preparation and four days of debate behind closed doors – the strategic policy lines of the 14th five-year plan of the country, which – unlike the rest of the world -went practically unscathed by the Covid-19 pandemic.
The plan – designed to cover the 2021-2025 five-year period – has the meaningful title of "Vision 2035", aimed at underlining its potential medium-term impact on China's economy and its international relations. The US economic agency Bloomberg called the plan a "Warning Shot", a "five-year warning shot to the United States".
In fact, as Chinese President Xi Jinping pointed out, "Vision 2035" aims at making China a "moderately prosperous country" and redefining its economic (and hence geopolitical) relations on a global level.
Before examining the broad policy lines of the 14th Five-Year Plan, as announced by the Chinese media in recent months, it should be stressed that the Chinese leadership of the third millennium is profoundly different from the Maoist one. In the days of the "Great Helmsman", five-year plans were dictated by the most integralist ideology and often did irreparable damage to China's economy and society.
In 1958, the second five-year plan, defined by Mao Zedong as "The Great Leap Forward", tried to transform the Chinese economic and production system from rural into industrial with an attempt at a huge forced reconversion that wanted to turn farmers into workers and cultivated fields into manufacturing industries by decree.
The attempt failed miserably and the famine that followed due to the abandonment of the rural areas caused over 20 million deaths.
Post-Maoist China learned from previous mistakes and it shifted from rigid and obtuse ideological beliefs to scientific pragmatism, with the result that today China is on the way to gaining the leadership of the world economy.
The last five-year plan, i.e. the 13thone for the 2016-2020 period, aimed at "replacing unbalanced, uncoordinated and unsustainable growth" with innovative, coordinated and environmentally-sensitive measures for inclusive growth capable of establishing a new "moderately prosperous society from all viewpoints"(which remains the same objective as the new plan).
The basic goal was to make GDP grow by up to 6.5% per year, an objective that has almost been achieved despite the Covid-19 epidemic, thanks to the results reached in the first three years, a period in which the growth of Western economies -ranging from the United States to Germany -recorded levels three times lower than China's. Once overcome the pandemic crisis last March, in the third quarter of 2020 China's GDP reached 4.9% compared to the previous year and all economists, not only the Chinese ones, are convinced that it is destined to grow further by the end of the year.
A concrete goal achieved was to reduce carbon dioxide emissions by 12%.According to the Chinese leadership, this augurs well for achieving zero emissions by 2030, thanks to the total abandonment of the use of fossil fuels in energy production.
In China the "green shift" – so dreamt of by the European institutions – has been started concretely while results have been significant also in the fight against poverty: the 56 million "absolute poor" (people with an annual income of 335 dollars) surveyed in 2015 rose to 5.5 million in 2019. In the same period, the housing crisis was tackled with the building of 10 million social housing units that replaced thousands of slums.
It is on the basis of these results that President Xi Jinping has dictated the guidelines of the new five-year plan on which, in these days, the discussion of the Party's Central Committee is focused.
The central focus of the 14th Plan is "dual circulation", a strategy that aims at making both domestic demand and foreign investment in consumer goods and technology grow, with a "dual" and coordinated approach of great potential impact on the living conditions of the Chinese population and China' international relations.
Morgan Stanley's economists estimate that China's GDP will grow by 5.5% per year until 2025, a conservative estimate which, however, is considered sufficient to significantly increase people's income and domestic demand, to attract significant foreign investment and increase China's ability to invest abroad, both in financial markets and in industrial and technological markets.
According to Liu Peiqian, a Chinese economist working in Singapore (interviewed by Bloomberg), "in view of 2025, China's policy is becoming increasingly focused on long-term goals, while investors can expect more continuity and certainty from China's economic policy over the next 15 years".
The Economist's financial analyst Yue Sue, interviewed by CNBC, said that "she expects the five-year plan to focus strongly on supporting technology and energy security based on diversification of energy sources, rather than relying on increased oil imports, while food security will be looked at carefully in view of possible tensions in relations with food exporting countries (first and foremost, the United States).
The decisions taken at the end of the four days of discussions on the 14th Five-Year Plan will only be made public in March next year, but economists are certain that, all things considered and given President Xi Jinping firm and authoritarian leadership, all what anticipated so far by the State media will be implemented to the letter.
Whatever the final decisions may be, it is certain that the "warning shot" to the United States, about which the Financial Times has talked, will influence – probably in a further negative way – US-China relations in the coming years.
In fact, despite the huge differences existing in domestic policy between Donald Trump and Joe Biden, both candidates in the next US presidential elections are quite in agreement with specific reference to relations with China, as they are both oriented to continue the policy of ongoing confrontation-clash between the two countries.
For this reason, it is easy to predict that whoever wins the race for the White House, Sino-American relations on the political and economic levels are not bound to improve in the short and medium-term.
Considering the undeniable success of the previous one, the 14th five-year plan will mark a further step forward for the Chinese economy and, if it does not produce positive effects on relations with the United States, it will produce positive effects both on the domestic front and on the global arena.
China has emerged in good condition from the coronavirus epidemic, whose effects, instead, are being felt heavily in Western societies and economies. However, faced with the guidelines dictated by the new Chinese five-year plan, this reality opens up an extraordinary "window of opportunity" for the European and Italian production sector. The "dual circulation" envisaged by the plan opens up huge opportunities for European and Italian companies that want to take advantage of the opportunities offered by China's economic growth and its increasing financial resources.
Working in effective synergy with Chinese partners is not difficult if you have good professionals, skilful technicians and workers, as well as innovative ideas based on sound scientific foundations.
I can give the example of a reality I know personally: TRAFOMEC, an Italian company established in 1981 by a brave group of engineers, which over the years has become a leader in the production of current transformers and alternators, for industrial and domestic use, as well as in the manufacturing of electrical panels for trains and ships and in technology linked to the development of alternative energies.
After building its production plants in Italy and Poland and setting up joint ventures in India, Poland and China, Trafomec merged with its Chinese subsidiary Indu-Tek in 2016, thus creating a production reality with a dual centre of gravity: in Europe (Italy and Poland) and in China – a reality that has been further enriched thanks to the collaboration recently started with Eldor Corporation, a leading multinational company in the automotive sector and partner of the world's leading car manufacturers, present in Italy and China.
I have given this example to demonstrate the huge growth potential for Italian companies that will develop forms of collaboration with similar Chinese companies or that will decide, thanks to the opportunities offered also by the 14th five-year plan, to enter the huge Chinese market. Trafomec has grown and will grow also thanks to this challenge that – possibly with the intelligent support of the Italian government and the European authorities- can be taken up also by other Italian and European companies, thus contributing – thanks to the opening of a "new Silk Road" – to the economic recovery of our country, debilitated by the pandemic, in an optimistic vision of the future taking into account an historical fact: after the plague of 1300, Renaissance blossomed in Italy.
What prevents Japan from ratifying the recently assented Nuclear Ban Treaty?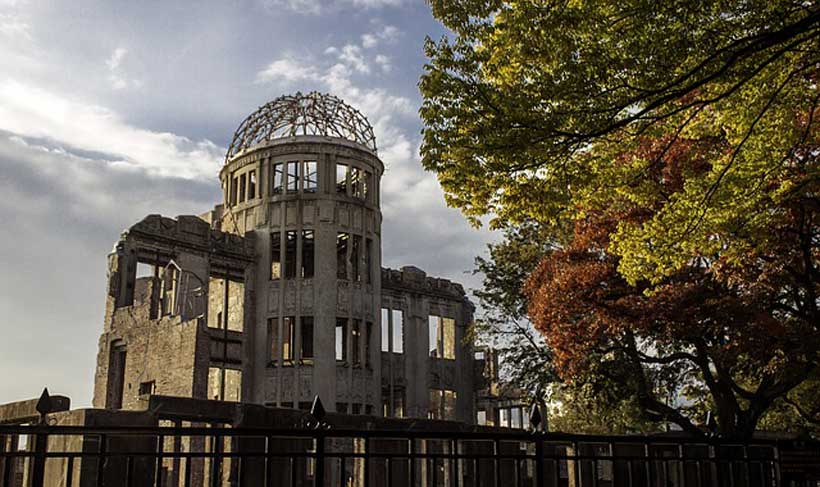 With the ratification of Honduras, a Central American country, on 24 October 2020, the Treaty on the Prohibition of Nuclear Weapons (TPNW), adopted in 2017 by the UN General Assembly, crosses the '50 ratifications' mark required for its entry-into-force, and is set to become effective on 22 January 2021. But, interestingly, how come Japan, the world's only nuclear-attacked country, not among the 50 ratified states?
History remembers Japan as the only country in the world falling victim to a nuclear attack that happened 75 years ago, when the Japanese cities of Hiroshima and Nagasaki were attacked using air-dropped atom bombs by the United States with the aim of forcing a surrender from the then Empire of Japan in World War-II.
The U.S. factor in Japan's security policy
Post-war era saw Japan evolving as a strong U.S. ally, including getting security protection under U.S. nuclear umbrella, a hard fact that prevents the Asian economic powerhouse to ratify the Nuclear Ban Treaty, often abbreviated as TPNW, recently assented for entering into force in January, next year.
Despite calls from anti-nuclear activists and Hiroshima-Nagasaki survivors, both living within the country and around the world, Japan's ruling establishment faces a big conundrum, but limited in decisional autonomy with regard to a matter involving the United States.
A politician representing the ruling Liberal Democratic Party (LDP) said that even though his party share the idea behind the treaty, it would be too unrealistic to move in the direction of ratification, hinting at Japan's difficulty to handle how US would perceive such a move that can translate into an open disregard for US-led security arrangements in the region.
Moreover, the perceived threat from across the Sea of Japan, arising from a dictator-ruled, nuclear-armed Pyongyang and a recently more assertive Beijing looms over the island state, something that naturally brings Japan closer to the US.
Moreover, for decades, the security alliance with Japan has been a significant factor in US foreign and defence policies in East Asia, and the wider Asia-Pacific region.
Japan's post-war security arrangements with the United States
Signed in 1951, the early 'US-Japan Mutual Security Treaty' was a ten-year, renewable pact that envisaged how Japan would allow U.S. forces to remain on Japanese soil after the country regained its sovereignty, in light of a new pacifist constitution.
This pact combined with the 'Yoshida Doctrine', a postwar policy attributed to Shigeru Yoshida, former Prime Minister of Japan, which stipulated Japan's reliance on the US for its security needs so the government could focus on economic re-building.
The 1951 agreement was revised in 1960, granting US the right to establish military bases on Japanese islands in exchange for a renewed commitment to defend Japan in the event of an attack. These bases gave the US its first permanent military foothold in Asia.
In 1967, PM Eisaku Sato unveiled the 'Three Non-Nuclear Principles' (no possession, no production, and no introduction)to cool down tensions surrounding nuclear arms on US bases in Japanese soil. Since then, Japan has relied on the US nuclear umbrella for deterrence capabilities.
Today, according to a US-based think tank Council on Foreign Relations, there are more than 80 US military facilities in Japan, including key ones in Okinawa and Yokosuka. More U.S. service members are permanently stationed in Japan than in any other foreign country.
The aforementioned close security ties of Japan with the United States act as a barrier for the island state to ratify the Nuclear Ban Treaty.
What does the TPNW entail?
The treaty is going to be the first legally-binding international pact to comprehensively ban nuclear weapons, with the ultimate goal of total elimination.
As it was agreed upon, in 2017, when at least 50 countries ratify the treaty, it will qualify for entering into force within the next 90 days i.e. 22 January, next year.
Many international security analysts, however, questions the efficacy of the treaty as an instrument of war-prevention and disarmament as it does not involve any of the strongest, five permanent members of the United Nations Security Council (P-5), namely, the United States, Russia, France, the United Kingdom, and China, all of them nuclear states along with India, Pakistan, North Korea, and sometimes ambiguously, Israel too.
However, over a quarter of local assemblies across Japan have adopted a written statement demanding that the national government should sign and ratify the TPNW, a difficult choice for Tokyo.
Meanwhile, the United States has been urging countries not to ratify the Treaty, and stated that itself and all the other NATO allies will stand unified in their opposition to the potential repercussions of the TPNW. Washington has also sent letters to the countries that have ratified the treaty, requesting their withdrawal from it.
TPNW requires that all ratifying states should never under any circumstances develop, test, produce, acquire, or possess nuclear weapons or other nuclear explosive devices. It also bans any potential transfer of nuclear materials among each other.
The other treaty to keep checks on horizontal spread
Year 2020 also marked 50 years since another pact aimed at preventing the horizontal spread of nuclear weapons entered into force, the Treaty on the Non-Proliferation of Nuclear Weapons or NPT, in 1970.
While Japan has managed to ratify the NPT in 1976, six years after signing the treaty in 1970, its decisional autonomy with regard to TPNW is much more complex.
Do not panic, we are Chinese: China's response to the pandemic
In Europe, in the United States and in South America, the feared second wave of Covid-19 epidemic is spreading. It is generating not only panic among the public and the institutions, but it is beginning to put health systems and economies under stress. They were starting to recover with difficulty after the impact of the first wave of the epidemic which, between the winter and spring of this year, made the pace of industrial and manufacturing production and productivity rates in the trade, tourism and catering sectors plummet globally, with figures suggesting a decidedly dark future.
In Italy, faced with the increase in infections which, however, does not mean an increase in the number of sick people, the Government has decided to delegate to the Regions' Governors the power to implement measures to limit individual and collective freedom in the name of a "state of emergency" which has been going on since last March and seems bound to accompany us also in the coming months. For the first time since the end of the Second World War, an ominous and worrying word, "curfew", has reappeared in official communiqués and news reports.
Over the next few days, in the Campania and Lombardy Regions, it will be forbidden to circulate in the streets from 11pm to 5am, while the purchase of alcohol and the opening hours of shopping centres, bars and restaurants will be restricted. Just to complete an increasingly tragic scenario, on October 20 last, the Italian Health Minister, Roberto Speranza, urged Italians to "stay at home as much as possible" with a voluntary lockdown that seems to be a prelude to the adoption of measures that could bring us back to the situation of last spring with incalculable social and economic damage.
Curfews, lockdowns, targeted or generalised closures are now common practice also in France, Great Britain, Ireland and Spain which, like Italy, have suffered the devastating economic impact of the first wave and could be brought to their knees by the new pandemic emergency.
At this juncture we have to ask ourselves a question: what happened and what is happening in the country where it all began? How are things going in China that in our media, obsessively focused on domestic troubles, is mentioned only superficially and in passing?
"China is Near" was the title of a 1967 movie directed by Marco Bellocchio, that evoked the unstoppable expansion of the Maoist thinking. Today we must say that "China is far away", encapsulated in the stereotypes developed by Western culture, which prevent us from seriously analysing its political, economic and social evolution and, above all, from drawing lessons from the political and health model that has enabled China to come out of the Covid-19 emergency with its head held high.
On September 22 last, in a blunt speech – as usual -at the United Nations General Assembly, President Trump accused China of being responsible "for spreading this plague throughout the world" and – to further underline the concept -he dismissed the coronavirus as a "Chinese virus". In the same forum, Chinese President Xi Jinping soberly urged all countries affected by the epidemic to follow his country's example and "to abide by the indications of science without attempting to politicise the problem".
Figures clearly demonstrate that the Chinese model is important and worthy of attention. In China, where it all began in December 2019, out of a population of about 1.4 billion inhabitants, the Covid-19 epidemic has so far caused 4,739 deaths out of 90,604 sick people. In the United States, over the same period, out of a population that is about one fifth of China's, 7,382,194 cases of infection were recorded that led to the death of 209,382 people (data provided by the English medical journal, The Lancet, October 8, 2020).
Great Britain, with a population twenty times smaller than the Chinese population, had to deal with five times more infections than China and ten times more deaths.
These are the figures of October 20 last, referring to the whole of China: 19 cases of illness, all imported from abroad. 24 asymptomatic infections and 403 cases testing positive kept under observation. All, except one, imported from abroad(!). Figures which, as you can see, are globally lower than those recorded since the beginning of the emergency in one single Italian region!
Faced with these figures, it seems difficult to shirk a simple, dual question: how could China fight the epidemic and keep it under control? Hence why do we not follow its example by drawing on its experience?
China was accused of responding late to the first outbreak of the epidemic in December 2019 and notifying late the World Health Organization (WHO) of a new outbreak. Both accusations are completely false.
After the outbreak of the new virus in late December, Chinese scientists isolated and identified the genome sequence of Covid-19 on January 10, 2020 and a few days later, after alerting the WHO, the authorities started to take countermeasures.
China was ready for the emergency: since the SARS epidemic – a virus similar to Covid-19 – had caused just over 700 deaths in 2002, but very serious damage to the economy due to the stop of flights, tourism and exports, the government had given orders to prepare accurate contingency plans to be activated promptly in case of new epidemics. Those plans, which were not prepared and put in a drawer but updated and carefully tested, were activated immediately after the first alarm.
With its 12 million inhabitants, Wuhan – the epicentre of the first infections – was immediately imposed a total lockdown, while in the rest of the huge country the population was urged (without curfews or states of emergency) to follow the most elementary and effective prevention and self-protection measures: social distancing, use of masks and frequent hand washing. It has been said in the West that China has reacted so effectively because it is ruled by an authoritarian regime. Indeed, Confucius has counted much more than Mao for the Chinese. The Confucian social philosophy that not even 71 years of Communist rule have managed to wipe out, with its basic rules of respect for the natural hierarchical order, makes the Chinese a naturally well-behaved, orderly and obedient people. Suffice it to recall that since the beginning of the new pandemic emergency the protests in Hong Kong have decreased until disappearing, while in Europe we are witnessing massive demonstrations with diehard "no-mask" people.
It is, however, the quick response of the Chinese political and health authorities that is at the basis of the undeniable success in fighting the epidemic, at first, and later containing it.
As stated above, Wuhan was immediately isolated and subjected to total lockdown for 76 days, while targeted closures were imposed in the Hubei Province. Throughout the country, 14,000 health checkpoints were set up at the main public transport hubs and, within two weeks since the "official" outbreak of the pandemic, in the city of Wuhan alone 9 million inhabitants were tested.
As one of the main producers and exporters of health equipment, China was not caught unprepared in terms of hospital supplies and individual protection devices: in short, no mask crisis.
While in the United States and Europe, despite the lockdown, people did not seem to be inclined to wear masks (President Trump wore a mask in public only last September), the Chinese immediately followed the authorities' guidelines with a great sense of discipline. All the municipal security cameras were "converted" to control citizens' use of masks, while drones equipped with loudspeakers were flown over all areas of the huge country to check the inhabitants' compliance with the rules. The Xinhua State agency released the footage taken by a drone in Inner Mongolia, showing an astonished Mongolian lady rebuked by the drone saying" Hey Auntie, you cannot go around without a mask. Put it on right away and when you go back home remember to wash your hands". Probably media embroidered the episode a bit, but certainly in China they did not witness the summertime movida that took place in Rome, Naples or Milan, which is at the basis of the many troubles with which we are currently confronted.
On February 5, 2020 the first Fancang hospital was opened in Wuhan, a prefabricated structure dedicated to the treatment of non-severely ill people, while traditional hospitals were reserved for the treatment of severely ill people. The use of Fancang hospitals (dozens of them were built) made it possible to limit the staying at home of people with mild symptoms, but anyway sources of contagion, within their families – the opposite of what is happening in Italy where the people with mild symptoms are advised to stay at home -and prevent the quick spreading of the virus starting from families. The Fancang hospital network made 13,000 beds available and was dismantled as from May 10, 2020 when the first wave of the epidemic ended in China and was not followed by a second wave. To avert this danger, the Chinese authorities have relaxed "internal" checks and made the control measures for those coming from abroad very strict. At a time when in Spain and Italy the checks for incoming travellers are practically derisory, in China all those who enter the country, for whatever reason, are subject to tests and strictly controlled quarantine.
In essence, China has first fought and later controlled the spreading of the Covid-19 epidemic, with drastic but rational measures and above all understood and accepted by a population educated by Confucius to respect hierarchies and discipline. China can currently be an example for the rest of the world and it is there to testify that with strict, but intelligent measures even the most dangerous situations can be tackled successfully.
It is an example that should be studied and followed without the typical arrogance of the "white man", also considering an important fact: while the economy of Italy and of its European partners is hardly growing, China's GDP growth rate is 4.9% higher than last year.
There is much to learn from China both in terms of managing a health emergency and in terms of protecting the economic system.