Living in a future where robots work and exist alongside humans

Young people in the Middle East and North Africa expect the Fourth Industrial Revolution to have a significant impact on their working and daily lives, while many are comfortable about living in a future where robots work and exist alongside humans, according to the World Economic Forum's Global Shaper Survey 2017.
According to the survey, which polled over 1,600 people between the ages of 18 and 35, 58% of MENA youth expect to experience significant changes to their jobs and careers as a result of technological change, and 52% believe that studying and learning will be similarly affected. Meanwhile, 28% expect the Fourth Industrial Revolution to have a significant impact on their relationships and 15% think it will have an impact on their leisure activities.
As for areas of life ripe for being shaken up by the oncoming technological shift, respondents consider education to have the most to gain of any sector, followed by energy and healthcare (both 12.5%), and government (11%).
As attitudes about technological change continue to shift, so too are attitudes towards living in a future alongside robots and augmented humans. Twenty-three per cent of respondents either agree or strongly agree that they would trust a decision made by a robot on their behalf. As to whether they would be willing to have an implant under their skin or in their brain to increase their capabilities, 21% said that they would.
In a sign that perhaps more needs to be done in the region to improve levels of digital literacy, 24% of respondents said that they had shared a news article on the internet or social media that they later learned was fake, with a further 17% admitting that they probably had done so without realizing it, and another 3% saying they were not sure.
Many of the questions asked in the survey, which was first published as a global study in August 2017, are the topic of discussions and workshops at the Annual Meeting of the Global Future Councils 2017, taking place on 11-12 November in Dubai. Council members are grappling with two challenges in particular: how to redesign labour markets that support inclusive societies in an age where intelligent machines are increasingly present in the workplace; and how to protect and empower societies in a world where ubiquitous information is the norm.
Digital Technology Will Help Djibouti Leap into the Future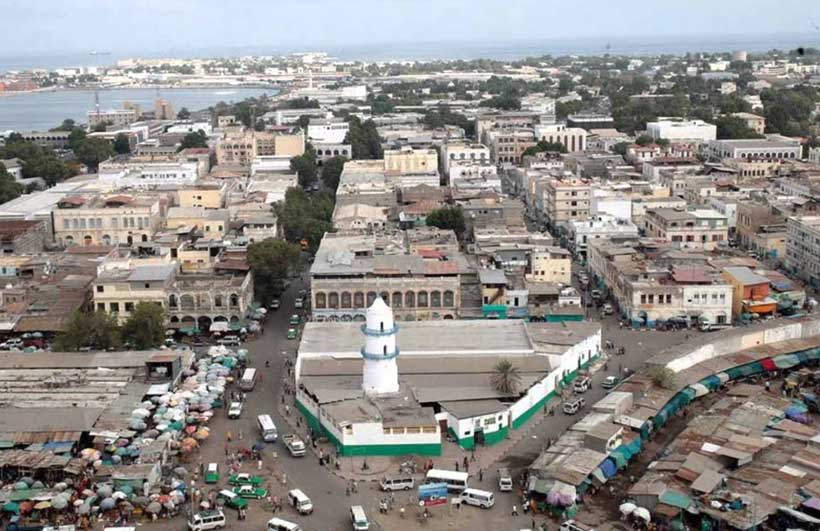 Digital technology will have a critical part to play in boosting Djibouti's socio-economic development and meeting the ambitious goals set out in its national strategy, Vision Djibouti 2035. As a key step toward building a strong, inclusive digital economy, the Government of Djibouti and the World Bank are co-hosting a high-level event that will explore the potential benefits of digital development and propose a concrete roadmap of action.
"Disruptive technologies are creating new business models, opening up new markets, and giving consumers access to more products and services than ever before. It is hard to overstate the economic potential of these transformations," said Ilyas Moussa Dawaleh, Djibouti's Ministry of Economy and Finance. "In a country like ours, developing a high-performing digital ecosystem will provide a unique chance to stimulate the economy and create jobs. The Digital Economy conference starting today will bring us one step closer to this vision."
"The digital sector will be key to improving the lives of Djiboutian people, expanding our economy, and strengthening our position as a logistics and commercial hub. With eight submarine cable landing on our shores, there is no doubt Djibouti has what it takes to become a digital leader in the region," noted Abdi Youssouf Sougueh, Minister of Communications. "We are keen to bring in development partners like the World Bank to leverage this infrastructure to the fullest and reinforce all the other fundamentals that are necessary to nurture a vibrant digital economy."
The conference will bring together a wide range of government representatives, technology pioneers, and development partners. Building on this uniquely diverse combination of knowledge and global perspectives, participants will assess Djibouti's digital landscape, share international best practices, discuss how technology can help modernize all sectors of the economy, and outline a clear strategy and action plan for digital development in the country.
"Countries around the world are leveraging digital innovation to accelerate economic growth and build a better future for people, and Djibouti is very well positioned to gain from that approach," said Boutheina Guermazi, World Bank Director for Digital Development. "I am confident this event will pave the way for close collaboration on digital development between the Word Bank, Djibouti, and countries across the Middle East and Africa."
In addition to discussing Djibouti's opportunities and challenges, the event will also highlight the need for bolder action on digital development engagement across the region.
Sessions will cover all key dimensions of digital development, with a focus on how to strengthen the five pillars of the digital economy: digital infrastructure; innovation and entrepreneurship; digital financial services and identification; digital platforms; and digital literacy and skills.
"Technological innovation holds great promise for Djibouti. By harnessing the full power of the digital economy, the country could see significant GDP growth, create a future-proof labor market, and raise living standards for all segments of the population. We stand ready to work hand in hand with Djibouti on this journey, to help create the right conditions for a thriving digital sector," said Atou Seck, World Bank Resident Representative in Djibouti.
The first shopping tourism project in Mexico
The World Tourism Organization (UNWTO) and the Municipality of León (Guanajuato, Mexico) have signed an agreement to carry out the country's first project to develop Shopping Tourism, with the support of the Ministry of Tourism of the State of Guanajuato.
The project is expected to serve as an international reference point and as a showcase at major tourism forums.
The Tourism Observatory of the State of Guanajuato has been a member of the UNWTO International Network of Sustainable Tourism Observatories since 2014. At the World Tourism Organization's General Assembly held in Medellín, Colombia, in September 2015, Guanajuato expressed its interest in being one of the destinations to develop a project on shopping tourism, and León was the selected destination in light of the fact that 27% of its tourists visit the city to go shopping.
The World Tourism Organization (UNWTO) is the United Nations agency responsible for the promotion of responsible, sustainable and universally accessible tourism.
The project will help León (Guanajuato, Mexico) to develop innovative shopping tourism offerings that link the public and private sectors and that highlight the destination's tourism attractions and products as well as tourism's contribution to socio-economic development, which includes the creation of jobs directly in the tourism sector and in the many activities related to the sector.
Smart city matchmaking in Barcelona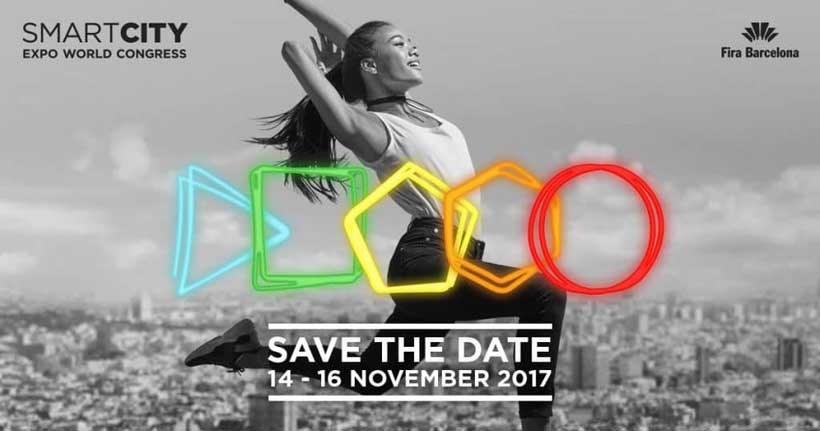 This year's Smart City Expo World Congress (SCEWC), Europe's biggest Smart City related event, takes place from 13 to 15 November in Barcelona and will, like previous editions,  attract several thousand stakeholders.
During the congress, on November 14, the Smart Cities Innovation Partnership on Smart Cities (EIP-SCC) will organise its next matchmaking event, seeking to bring projects and investors together to stimulate action. It is especially tailored to match individual projects with financing.
To take part, stakeholders must register on the matchmaking platform where they will join other cities, industry and financial players. Registered users need to submit short descriptions of their upcoming projects. A dedicated team will then process and match them with financiers' interests, leading to one-to-one meetings, organised specifically and individually for them and their projects.
Should participation in above-mentioned event not be possible, the matchmaking platform will remain available also after the Barcelona congress, as the EIP-SCC will organise further matchmaking events in the future.
In addition, there will be an exhibition stand, where interested stakeholders can meet any of the 12 Horizon 2020 Lighthouse projects (representing € 270 million of EU funding), experts from the EIP-SCC, the Smart Cities Information System, as well as the European Commission.
Finally, there will be a number of sessions organised at the mentioned exhibition stand as part of the SCEWC programme covering a wide range of Smart City related topics. The full programme is available at http://www.smartcityexpo.com/en/agenda-2018.