Addressing the Depth and Breadth of Quality Issues in the Indian Education System
Interview with- National Scholar Prof. Swapan Kumar Majumdar
Prof. Swapan Kumar Mujumdar, is India's renowned Academician, National Scholar and Management Expert who is currently the Director of the Institute of Management at the J.K Laxmipat University in Jaipur of Rajasthan State. He is an avid reader, critical thinker and a passionate teacher with thirty four years track record of success in teaching, consulting, research and academic administration of world class organizations.
Dr Majumdar is a national scholar, who has crossed many oceans to quench his thrust for knowledge and emerged as a transformational thought leader. He has several publications in national and international journals and has a varied area of research interests from Genomics of Executive Leadership; Macro and Micro Variables of Sustainable Development; E-Business Management; Digital Economy; Market-Economy, Demography, Geography, Growth, Globalization and Governance to Make in India vs Made for India and so on.
Dr. Swaleha Sindhi author with Modern Diplomacy & Dr. Adfar Shaha Delhi based Sociologist visited J.K Laxmipat University in Jaipur of India's Rajasthan and had an in-depth interaction on the theme of 'Education in India' with Prof. Mujumdar.
Modern Diplomacy (MD): At the outset tell us briefly about yourself and your achievements Sir?
Prof. Swapan Kumar Majumdar (SKM): My basic qualification is M.Sc, B.Tech with MBA. I did my M.Sc. from the London School of Economics, UK, and M.Phil. from Imperial College of Science Technology, London, UK. I have a PhD in Business Management from IIT, Delhi. Basically I am a Professor of OMISS (Operations Management, Information Systems and Strategy), and a receipient of the Award for "Best Teacher of the Year 2010 in Operations Management" by juries of the 18th Dewang Mehta Business School Award on 24.11.2010 in recognition of leadership, development, innovation and industry interface of Business school. Being a member of academic and administrative audit committee of various Universities in India, I was Ex‐Chairman of academic council of Al Akhawayn University, Morocco. Being instrumental in creating centers at different universities and having mentored various nationally and internationally funded projects, I am also member of various scientific and professional societies in India and abroad.
(MD): India seems to have a remarkable achievement in economic domain which in turn has brought lot of changes in the education sector. However, these changes have not turned to be sufficient to solve the ever existing and ever changing educational problems in India. What is your take on it Sir?
(SKM): Quality and quantity are the two major problems of Indian education systems. India is the 2nd highest populous country of the world with 1.32 billion populations of which 27.9% are illiterate. In quantity, nearly 360 million Indians are illiterate, which is largest in the world, of which bulk of them live in 638000 villages rests are in towns and cities. As far as the quality is concerned, even after 68 years of independence, only two Indian institutes could find their place in to the top 200 list of world's best universities and altogether 17 are in the list of world's top 800 Universities according to World University Ranking 2015. Every year millions of Indians are graduating from 740+ (Wikipedia) Indian universities and nearly half of them (47%) are not employable. Both quality and quantity are being addressed.
(MD): Do you think that issues persist due to faulty Education Policies in India?
(SKM): The problem persisted due to lack of priority and commitment. Though Indian literacy rate has improved six times from meagerly 12% in 1947 to 72.1% in 2015, but much lower the world average literacy rate of 84%. It took 62 years to pass the Right to Education bill. There is no comprehensive national education policy. Education is a state subject. Standard and responsibility remained fragmented. Up gradation and up scaling of education standard hardly figured as the priority agenda of Indian state governments. The gap between education and employment are getting wider. At the same time demands for skilled people are increasing worldwide. These are the signs and evidences of faulty education policy.
(MD): What according to you are the challenges and constraints in meeting International standards in Indian education? What is your view on external objectives versus local realities?
(SKM): The key constraints are infrastructure, outdated syllabus, obsolete pedagogy, unqualified teachers, ineffective regulatory mechanisms and absence hunger to excel in education. The major challenges are improving access and quality at all levels, continuous upgradation of syllabus and retrofitting pedagogy, increasing funding at higher education, nurturing innovation, critical thinking and inculcating practice oriented higher order thinking and writing skills. The country need quality education at primary and secondary schools, where every child gets equal opportunity to maximize his or her full potential.
(MD): Some of the key systemic challenges (access, equity, quality) stem from the lack of public investment and a flawed regulatory structure resulting in the rapid and unregulated growth of private provision. Share your views on it?
(SKM): The root of all Key challenges is our national education policy. It took 62 years for GOI to enact Right to Education (RTE) Bill and incorporated education as fundamental right of every children and remained as state subject. Even after the constitutional amendment, our political leaders/representatives lacked the commitment to eradicate illiteracy and improve the facilities, accessibility and most importantly quality of education. They failed to perceive education as an important element of development process, a tool/ avenue to improve quality of life.
(MD): There has been an increasing dissonance in the government's view of foreign institutions, do you think it is possible for India to build a world-class educational system and ensure that education remains a non-commercial activity that embodies national values and priorities?
(SKM): Yes, I do believe that it is possible for India to build unique world-class education system. When we coin the term "world-class' we are raising to the standards and quality, such education which promotes and propagates higher order of thinking skills and has universal appeal and which is beyond the boundaries of national values and priorities, The second part of your question, especially about government's dissonance towards the entry of foreign institutions, I feel that today's education must have the depth and breadth. Foreign institutions will bring that diversity and as well as global competitiveness of our educational institutions and systems and which eventually will improve standard of our higher education. Finally, it is needless to say that higher education is not for the mass, but for the deserving class and all higher educational institutions compete for talents (students and teachers) and there is no way to eliminate commercial element in an endeavor wherever there is competition.
(MD): What are your recommendations to educational leaders and policy planners to arrive at plausible, meaningful solutions to help provide for quality education to the local population while at the same time meeting international standards?
(SKM): The five pillars: (1) Education is the key for 'Human Development', (2) Education is a 'Fundamental Right' of every Indian child, (3) 'Learning Ability' and innate talent ('g' factor) of individuals varies significantly widely, (4) Talent remain hidden unless uncovered and nourished and (5) Education is a 'State Subject'. Indian education planners keep these five points in mind to frame a policy which should facilitate full exploitation of development potential of deserving individuals as well as take care of the diversity, preferences and competitiveness into account. and (A) India must provide high quality basic education for all up to 16 years (as Fundamental Right for Every Child); (B) beyond 16 years is based on competency and choice. Secondly, there is no parity between talent and pocket. Thirdly talents needs to be nurtured to bloom. As seed needs the soil, water and other supports for germination and growth. Similarly, a national education policy should provide opportunity for every citizen the basic support at the germination stage and multiple platforms for the growth phase to compete and choose a career or profession according his or ability. However, supports need resources. As the size of education problem is very large. This necessitates huge resources and funding. As a developing country, India alone cannot handle the problem. The best way forward is to go global, open up, and remove all the administrative obstacle. I am in favour of open international policy rather than being conservative and narrow nationalistic view of education. India should have a broad view of world-class education system. India needs thousands of high quality schools, hundreds of world-class higher educational institutions. Investment needs are in trillions. The solution is collaborate, coopt, coordinate and control the quality. We don't have much time. We have to act fast. Set up as many as new institutions possible plus upgrade the existing institutions as well as open the doors for foreign institutions which will not only increase competition in higher education, but will also increase quality, diversity and employability.
(MD): Can we hope that this New Education Policy (NPE-2015) will shape the country's education and employability ecosystem for coming several years?
(SKM): Certainly yes. Realization is the seed of change. Plan and propositions are the action plans for making things happen. When the seeds and the soils are ready, the only things that are required – execution followed by monitoring and controlling i.e. academic administration.
(MD): There is an increased emphasis on capacity building and long-term sustainability in the global economy. How can we achieve this?
(SKM): There is no other resource that 'Human Capital', which can provide sustainability in the global economy. Rest are all volatile. The attain sustainability, we need to build human capital develop talents and education is the root and the path of human development. Who so ever has neglected education remained as poor despite having rich natural resources.
(MD): Do you think that the education system in India is ready to set the tone of India's competitiveness as a young demography in promoting 'Make in India' and 'Digital India' missions?
(SKM): This question has three components: (i) Readiness of Indian Education System to equip Indian youth to be competitive, (ii) Readiness of Indian Education System to comply with the 'Make in India' and (iii) Readiness of Indian Education System to comply with the 'Digital India Mission'. Let me answer the last one first. Digital India Mission is transforming and integrating all disjointed component of economy in the digital format so that any-one from anywhere and any-time can access, interact and transact business. This provides transparency. It is mixed bag. Digital format increase the size of the market as well as increase competition. Size and location does not matter. What matters are competency and skills? Second part, 'Make in India', is an open invitation to global manufacturers to set their manufacturing facilities in India to make use of the facilities and skills and youth power of India. The underlined assumption is that there are large pool of skilled labour in India and the Global manufactures will be able make best use of these labour resources. Now the key question is: Is Indian yours are well equipped or skilled? Are Indian youths employable? Statistics and data reveals that vast majority of Indian youths are not employable. This answers the question that all is not well in Indian education system. Present Indian education system is not ready for mass skilling of the Indian youths. Indian education systems need to be revamped and retrofitted with the changing need of the globe and the mission of the country. Indian education system must be capable of producing graduates who are not only employable locally, but equally competent enough to meet the global completion and should be able to make their need felt at local as well as global arena.
(MD): What are your views on the existing system of Quality Assurance Systems in Educational Institutions?
(SKM): In my opinion, there is no set standard Quality Assurance Systems (QAS) in Educational Institutions across India. There are premier autonomous educational institutions like IIMs and IITs, NITs and renowned private universities. But as such there is no written QAS. The situation has become more complicated by mushroom growth of private players in Indian education systems. They are neither keen on quality nor standard. Many private players created huge infrastructure and buildings. But educational institutions are not built by buildings but by systems and dedicated teachers and talented students. Shortage of talented faculty and students and huge investment in infrastructure and marketing leaving very little attention for QAS. As a result large chunk of today's graduates are not employable.
(MD): What according to you are the real reasons behind so many educational institutions seeking international accreditations?
(SKM): A Quality Assurance System is considered reliable when the measures are robust and exhaustive when it measures all the aspects/parameters of the process that determines quality of the process as well as the quality of the outcome. India has yet to come up with a QAS for educational institutions, which has wide acceptance in the international community. Conversely international accreditation systems has matured over the years and accepted by world organizations. Internationally accredited institutions have to measure their processes and systems and demonstrate the evidences of the quality of their processes and the outcomes. Evidences must demonstrate the robustness and strict compliance of the standard and provide the testimony of the goodness of the systems and procedures of the educational system. That is the reason many educational institutions, who wish to differentiate themselves from the rest to attract quality global students and faculty sought for international accreditation.
(MD): How can "Make in India Approach" incentivize the advancement of business in India?
(SKM): Technology is the driver of growth and manufacturing is the mother of product innovation and development. Until a country develop its competency in innovation and product development, it will remain at receivers end. Critical success factor of product leadership depends on the capacity building in key manufacturing. No one will give away their product know-how to a third party or country. The only way to get hold of the technology is to collaborate, coopt or facilitate manufacturer to set up their manufacturing units at your place. This will facilitate and incentivize technology diffusion and development. 'Make in India Approach' is a strategic approach to incentivize global manufacturer to setup their manufacturing plant in India. Statistics says that one manufacturing job create 8-10 associated jobs. Thus this will take India forward towards the goal of 'global excellence' in product leadership.
(MD): Thank You for giving your valuable time Sir.
A long way of solidarity: a voice for the voiceless Kashmiris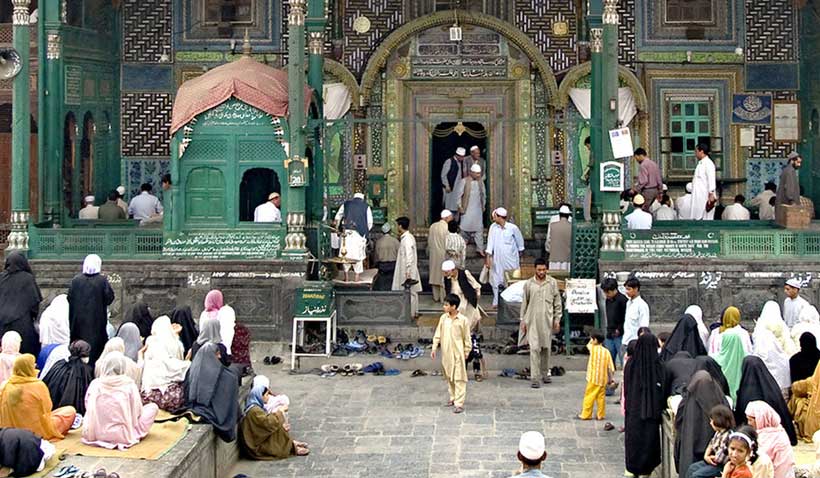 Every year on February 5 Pakistan observes Kashmir Solidarity Day. It aims to demonstrate Pakistan's support and solidarity with the people of Indian-occupied Kashmir, and their continuing liberation struggle, and to honor Kashmiri martyrs who sacrificed their lives fighting for Kashmir's independence.
Every year, on Kashmir Solidarity Day, Pakistan expresses its political, moral, and diplomatic support for the righteous fight of our Kashmiri brothers and becomes its voice in the international forums.
Kashmir's discord carries historical as well as contemporary events that hinder its political future.
Historical account of the humiliation of Kashmir's people
The history of conflict dates back to 1947. In the June 3 plan, the princely state offered a choice between India and Pakistan. Maharaja Hari Singh deceived Pakistan and ceded Kashmir to India through a standstill agreement, which sparked an uprising of Pashtun tribesmen and the Hindu nationalists and RSS to organize a program against Muslims, killing between 20,000 and 100,000 Muslims. On October 27, 1947, Indian troops landed in Kashmir to fight against the Pashtuns and the local armies; this led to the first India-Pakistan war. During the war, India's prime minister, Jawaharlal Nehru, promised a referendum: "The fate of Jammu and Kashmir is ultimately decided by the people; the pledge we have given is not only to the people of Kashmir but also to the world." "We will not and cannot back out of it."
India referred the dispute to the United Nations a little more than two months later. A resolution passed on August 13, 1948, asking both nations to withdraw their forces; once that happened, a referendum was to be held, allowing the people of Kashmir to decide their political future. But the Indian troops were never withdrawn, and the referendum never happened. On January 1, 1949, the ceasefire was agreed upon, and Kashmir became a disputed territory. Over the next 70 years, India and Pakistan fought three wars over Kashmir.
In Indian-administrated Kashmir, India maintains around 600,000 troops in Kashmir, who have committed human rights violations like rape, torture, and enforced disappearances that continue today. The number of people killed in Kashmir is estimated to be between 50,000 and 100,000, which shows the ruthlessness of the so-called largest democracy in the world.
Situation after the abolishment of articles 370 and 35A
On August 5, 2019, the Indian government abrogated Article 370 and Article 35A of the Indian Constitution, which granted Jammu and Kashmir a special status and autonomy. The Indian government enforced a curfew, disrupted communication connections, arrested political leaders, and deployed extra soldiers in the area, generating widespread resentment and demonstrations.
Since the abolition of Articles 370 and 35A, human rights abuses and violations in Kashmir have increased significantly, with claims of widespread mass arrests, torture, and extrajudicial executions by Indian security personnel. The Indian government has also restricted freedom of speech, assembly, and the press, making it impossible for citizens to openly express their thoughts and report on the state of the area.
In addition, the Indian government has been accused of fostering demographic changes in the area through the settlement of Hindu migrants, which has resulted in a fall in the percentage of the Muslim population and degradation of the Kashmiri people's distinctive cultural and religious identity.
International human rights groups have shown concern about the situation in Kashmir and demanded an independent investigation into the reported human rights breaches and abuses. About 87 civilians have been killed by the Indian forces since the abrogation of Article 370. The international community has also advocated for a peaceful settlement to the issue that takes the Kashmiri people's rights and interests into consideration.
The situation in Kashmir remains severe, and the continuous violence and human rights violations continue to provide the international community with a formidable task. The region's political future is still unknown, and a sustainable resolution to the war has not yet been found.
Pakistan's Advocacy for Kashmir
Pakistan has made several attempts to resolve the ongoing conflict in Kashmir and has sought international backing for its stance on the matter. Pakistan has repeatedly discussed the Kashmir issue at the United Nations and other international forums, stressing the need for a peaceful settlement of the conflict based on the self-determination principle and the right of the Kashmiri people to choose their destiny. Pakistan has also made diplomatic attempts to garner international support for its viewpoint, notably via the Organization of Islamic Cooperation and the Non-Aligned Movement.
Pakistan has also endeavored to provide political, diplomatic, and moral assistance for the Kashmiri resistance movement. India has accused Pakistan of financing terrorism in the area based on information that Pakistan supports separatist organizations in the region. Pakistan has denied these allegations and advocated for a peaceful settlement according to UN Resolution 47 (1948), which calls for a ceasefire, and UN Resolution 51 (1948), which calls for a plebiscite to be held in the region to determine the will of the Kashmiri people.
Despite these attempts, the situation in Kashmir remains unresolved, and a permanent resolution to the conflict has not yet been reached. The issue remains a significant source of conflict between India and Pakistan and a problem for the international community.
Conclusion:
Kashmir's political future remains uncertain and is the subject of ongoing discussion and negotiation between India and Pakistan, as well as international engagement.
Currently, the territory is split between India and Pakistan, with India administering the greater part and Pakistan the smaller. The Line of Control (LoC), which divides the two managed territories, has often been the scene of tension and bloodshed.
There have been appeals for a peaceful conclusion that takes the rights and interests of the Kashmiri people into consideration. Some have suggested the concept of "self-determination," in which the people of Kashmir would have the right to choose their destiny through a referendum or a negotiated solution between India and Pakistan.
Kashmir's political future is unpredictable and vulnerable to the continuous dynamics of the war as well as the shifting political and strategic objectives of the major regional countries. The international community still has a big part to play in finding a solution, and India, Pakistan, and the other countries in the area are likely to have to be involved and support any lasting solution.
Sri Lankans deserve a clean break from the past
The decision of former president Maithripala Sirisena to run for president pits two unpopular, establishment candidates against one another. With both Sirisena and Ranil Wickremesinghe involved in past political turmoil and the current economic crisis, Sri Lankans deserve a clean break.
While a presidential election cannot be held until 2024, the Sri Lankan Electoral Commission recently announced local elections for February. With no popular mandate and as the only member of his party, President Wickremesinghe is expected to face an embarrassing defeat in the poll, but it is unlikely to bring down the government.
The announcement that Sirisena would run as president comes at a pivotal time for Sri Lankans.
Wickremesinghe warned this week that the Sri Lankan economy could contract by up to 4% this year, after shrinking 11% last year.
Last year, the island nation descended into turmoil, with an economic collapse leading to its worst crisis in years. Foreign currency shortages, runaway inflation and a recession left the government unable to make debt repayments and left Sri Lankans desperately short of food and fuel.
This led to unprecedented unrest, particularly in the capital Colombo, resulting in the deaths of protesters and police, with hundreds more injured or detained. The protests culminated in the storming and occupation of the presidential palace, forcing Gotabaya Rajapaksa to flee the country, with Wickremesinghe replacing him as president.
Sirisena has a chequered history in Sri Lankan politics.
Sirisena was part of former President Mahinda Rajapaksa's cabinet before defecting to the opposition and winning a surprise election victory against Rajapaksa in 2015.
As President, Sirisena formed a close partnership with Wickremsinghe, appointing him Prime Minister, before the two spectacularly fell out. This culminated in the sacking of Wickremesinghe in 2018, replacing him with Mahinda Rajapaksa. At the time, Wickremesinghe claimed that the move was "unconstitutional".
This led to a constitutional crisis and power struggle between Wickremesinghe, Rajapaksa and Sirisena, with the former President dissolving parliament and calling snap elections. Sirisena then decided to not seek re-election, leaving office in early 2019. He was replaced as president by Mahinda's brother, Gotabaya Rajapaksa.
Recently, the Sri Lankan supreme court ordered Sirisena and several other top government, police and intelligence officials to pay millions of rupees in compensation to the victims of the 2019 Easter bombings in Colombo. The court found that Sirisena, as former president, ignored multiple warnings about an imminent terrorist attack weeks before the deadly event took place.
But Wickremesinghe is also no saint.
Wickremesinghe, a six-time prime minister, won a parliamentary vote with the backing of the Rajapaksa's Sri Lanka Podujana Peramuna party to replace Gotabaya Rajapaksa in July 2022. For this reason, he is accused of owing his position to the family.
Upon gaining the presidency, Wickremesinghe immediately cracked down on protesters, condemning the protests as "against the law" and calling protesters "fascists". Under his watch, more than 140 protesters have been arrested and its leaders driven into hiding.
In August 2022, the United Nations condemned his government's crackdown on protesters. The UN also criticised the repeated use of emergency measures, such as curfews, calling them a "misuse of emergency measures".
The president has also been accused of delaying this poll, claiming the economically crippled country cannot afford to spend 10 billion rupees on a local election. However, the election commission decided to proceed despite the president's request. Nonetheless, this raises doubts about Wickremesinghe's respect for the democratic process.
What Sri Lankans desperately need is political stability and good economic management so the country can dig its way out of its worst crisis since independence.
Sirisena and Wickremesinghe offer neither. The former is struggling to finalise a bailout deal with the International Monetary Fund and both are notorious for poor political decision making and unpopular with a public desperate for change.
Therefore, Sri Lankans are faced with two establishment candidates who only offer more of the same.
The solution, at least for the time being, is for Wickremesinghe to call a presidential election so the next president has a clear mandate by the people. This will assist in forming a stable government and in bailout negotiations with the IMF.
Power also needs to be decentralised through ambitious political reforms that allow for wider participation and decision making in parliament. While, admittedly, this would be difficult under both Sirisena and Wickremesinghe, it is the first step in dealing with corruption and nepotism in Sri Lankan politics.
Presidential candidates serious about solving the countries problems also need to focus on key issues, such as rebuilding the economy, accountability for human rights and rebuilding political integrity and public trust.
Only once this is achieved, and Sri Lanka has shed itself of its dysfunctional political past, will it be able to recover.
A Hybrid Political System for Pakistan: A Proposal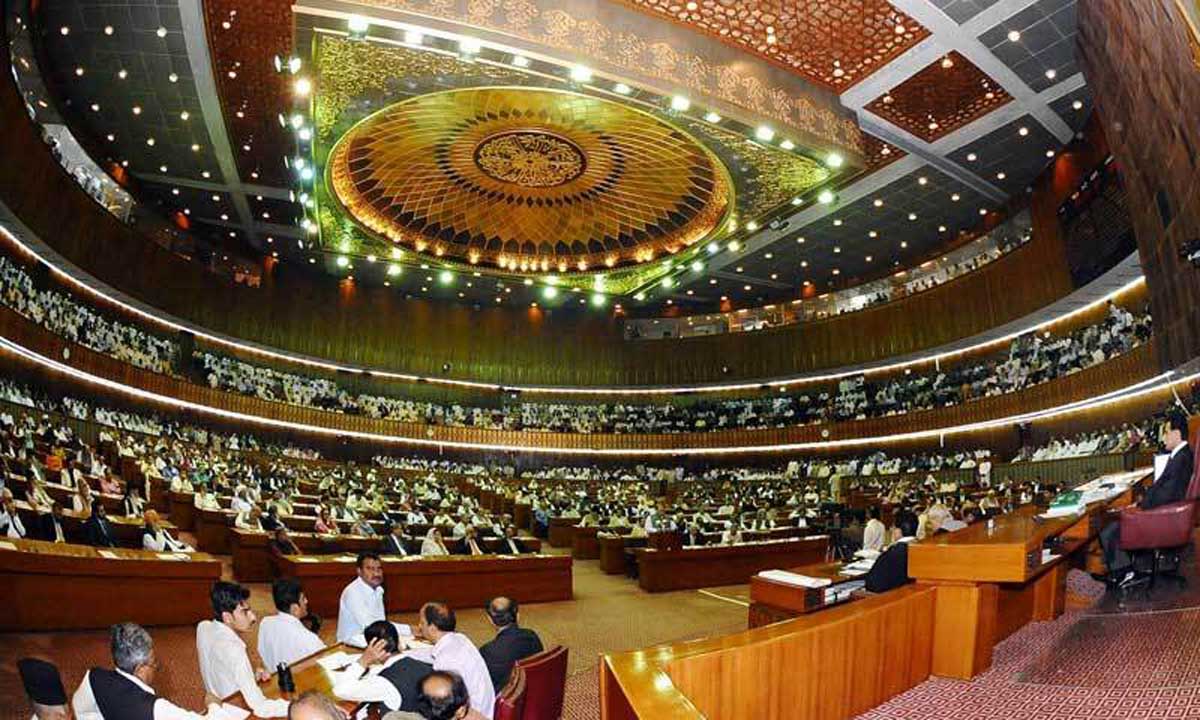 The political system of Pakistan is an amalgamation of Islamic, British, and Indian influences, shaped by a multifaceted array of religious, ethnic, and regional factors, making it a culturally rich and ever-changing landscape. Pakistan is renowned for its powerful military establishment, which has traditionally wielded significant influence in determining its political direction. The nation's political history is characterized by cycles of military rule, punctuated by several coups, followed by phases of democratic rule, though the military has continued to exert a significant degree of influence in the country's politics. Furthermore, Pakistan has had to contend with the pernicious threat of extremism, with various militant groups operating within its borders and perpetrating terrorist attacks, which have destabilized the nation's political, social, and economic stability.
This article aims to shed light on the challenges faced by the political system in Pakistan, specifically concerning the current political turmoil the country is experiencing. It also suggests a potential solution to stabilize the system and bring about a revolution in the way politics is conducted in Pakistan
The challenges faced by Pakistan's democracy are compounded by the elite classes' actions. The country is currently facing significant upheaval, which can be attributed to several factors. The lack of solid democratic institutions, frequent military takeovers, and the involvement of powerful military and civilian elites are among the underlying causes of the country's political instability. Additionally, ethnic and regional conflicts, poverty, and economic growth issues further exacerbated political instability. The ongoing conflict in Afghanistan, as well as political unrest in neighboring countries, have also had an impact on the country. Furthermore, Pakistan's history of military control, political corruption, and a lack of a deeply ingrained democratic culture have all contributed to the volatility in its political system.
The current political quagmire that plagues Pakistan is multifaceted, primarily stemming from a dearth of political acumen and a paucity of commitment on the part of leaders to prioritize the exigencies of the populace over their own personal and factional interests. This has led to a diminution of public confidence in the political system and government officials. Furthermore, the military's prolonged political intervention and sway history has exacerbated a lack of democratic stability and accountability. Another critical conundrum that has impeded the country's political evolution is the preponderance of corruption and nepotism in every government agency, rendering it difficult for citizens to repose trust in government officials. As a result, there is a burgeoning loss of faith in institutions of all varieties, with people losing trust in the government, corporations, and political leaders.
Furthermore, the failure of successive governments to address the issue of corruption has further undermined public trust in the political system. The permeation of corrupt practices in every government institution has made it difficult for citizens to have faith in government officials, leading to a general disillusionment with the political system. Additionally, the lack of transparency and accountability in government operations has enabled corrupt officials to operate with impunity, further eroding the public's trust in the political system. The aforementioned issues have resulted in a political climate marked by a lack of stability and continuity, hindering the country's economic and social development. It is imperative that the political class and other stakeholders work towards addressing these issues to ensure that the political system can effectively serve the people's needs and promote the country's long-term stability and prosperity.
Proposing A New Way to get stability in Political System?
A hybrid political system combines characteristics of many political systems, such as democracy and autocracy. Two examples are a semi-presidential system, which combines a prime minister and a president, and a federal system, which combines a central government with regional administrations. Hybrid systems can also include components of other kinds of democracy, such as a parliamentary system combined with a robust presidential system. These systems are frequently viewed as a compromise between competing political ideologies or as a means of balancing the strengths and shortcomings of various systems
If the official replaces the current political system with a hybrid one, it could be very beneficial. One of the main advantages of a hybrid system is that it allows for a balance of power between the legislative and executive branches of government. In a presidential system, the executive branch is separate from the legislative branch, with the president having a lot of power. In a parliamentary system, however, the executive branch is accountable to the legislative branch. In a hybrid system, the executive branch has some independence from the legislative branch but is still responsible for it. This helps to prevent too much power from being concentrated in one person or group and also helps to protect citizens' rights and to avoid abuse of power.
An additional benefit of implementing a hybrid system is that it may facilitate more efficient decision-making by leveraging the strengths of both presidential and parliamentary systems. In a presidential system, the separation of powers can result in stalemates and prolonged indecision, while in a parliamentary system, the government can swiftly collapse if it loses the legislature's support. A hybrid system, on the other hand, can offer a balance of stability and agility, allowing for more prompt decision-making while maintaining the accountability of the executive branch. Furthermore, considering Pakistan's history of military involvement in politics, a hybrid system can provide a mechanism to hold the military accountable to the civilian administration and reduce the likelihood of military intervention.
It is imperative to acknowledge that a hybrid system may not be the ultimate remedy for all of Pakistan's issues, and its successful operation would require meticulous planning and execution. Nevertheless, this system could potentially provide a glimpse of sustained stability in Pakistan's political landscape, and it is incumbent upon the authorities to consider this system as a viable option to circumvent further obstacles.