Addressing the Depth and Breadth of Quality Issues in the Indian Education System
Interview with- National Scholar Prof. Swapan Kumar Majumdar
Prof. Swapan Kumar Mujumdar, is India's renowned Academician, National Scholar and Management Expert who is currently the Director of the Institute of Management at the J.K Laxmipat University in Jaipur of Rajasthan State. He is an avid reader, critical thinker and a passionate teacher with thirty four years track record of success in teaching, consulting, research and academic administration of world class organizations.
Dr Majumdar is a national scholar, who has crossed many oceans to quench his thrust for knowledge and emerged as a transformational thought leader. He has several publications in national and international journals and has a varied area of research interests from Genomics of Executive Leadership; Macro and Micro Variables of Sustainable Development; E-Business Management; Digital Economy; Market-Economy, Demography, Geography, Growth, Globalization and Governance to Make in India vs Made for India and so on.
Dr. Swaleha Sindhi author with Modern Diplomacy & Dr. Adfar Shaha Delhi based Sociologist visited J.K Laxmipat University in Jaipur of India's Rajasthan and had an in-depth interaction on the theme of 'Education in India' with Prof. Mujumdar.
Modern Diplomacy (MD): At the outset tell us briefly about yourself and your achievements Sir?
Prof. Swapan Kumar Majumdar (SKM): My basic qualification is M.Sc, B.Tech with MBA. I did my M.Sc. from the London School of Economics, UK, and M.Phil. from Imperial College of Science Technology, London, UK. I have a PhD in Business Management from IIT, Delhi. Basically I am a Professor of OMISS (Operations Management, Information Systems and Strategy), and a receipient of the Award for "Best Teacher of the Year 2010 in Operations Management" by juries of the 18th Dewang Mehta Business School Award on 24.11.2010 in recognition of leadership, development, innovation and industry interface of Business school. Being a member of academic and administrative audit committee of various Universities in India, I was Ex‐Chairman of academic council of Al Akhawayn University, Morocco. Being instrumental in creating centers at different universities and having mentored various nationally and internationally funded projects, I am also member of various scientific and professional societies in India and abroad.
(MD): India seems to have a remarkable achievement in economic domain which in turn has brought lot of changes in the education sector. However, these changes have not turned to be sufficient to solve the ever existing and ever changing educational problems in India. What is your take on it Sir?
(SKM): Quality and quantity are the two major problems of Indian education systems. India is the 2nd highest populous country of the world with 1.32 billion populations of which 27.9% are illiterate. In quantity, nearly 360 million Indians are illiterate, which is largest in the world, of which bulk of them live in 638000 villages rests are in towns and cities. As far as the quality is concerned, even after 68 years of independence, only two Indian institutes could find their place in to the top 200 list of world's best universities and altogether 17 are in the list of world's top 800 Universities according to World University Ranking 2015. Every year millions of Indians are graduating from 740+ (Wikipedia) Indian universities and nearly half of them (47%) are not employable. Both quality and quantity are being addressed.
(MD): Do you think that issues persist due to faulty Education Policies in India?
(SKM): The problem persisted due to lack of priority and commitment. Though Indian literacy rate has improved six times from meagerly 12% in 1947 to 72.1% in 2015, but much lower the world average literacy rate of 84%. It took 62 years to pass the Right to Education bill. There is no comprehensive national education policy. Education is a state subject. Standard and responsibility remained fragmented. Up gradation and up scaling of education standard hardly figured as the priority agenda of Indian state governments. The gap between education and employment are getting wider. At the same time demands for skilled people are increasing worldwide. These are the signs and evidences of faulty education policy.
(MD): What according to you are the challenges and constraints in meeting International standards in Indian education? What is your view on external objectives versus local realities?
(SKM): The key constraints are infrastructure, outdated syllabus, obsolete pedagogy, unqualified teachers, ineffective regulatory mechanisms and absence hunger to excel in education. The major challenges are improving access and quality at all levels, continuous upgradation of syllabus and retrofitting pedagogy, increasing funding at higher education, nurturing innovation, critical thinking and inculcating practice oriented higher order thinking and writing skills. The country need quality education at primary and secondary schools, where every child gets equal opportunity to maximize his or her full potential.
(MD): Some of the key systemic challenges (access, equity, quality) stem from the lack of public investment and a flawed regulatory structure resulting in the rapid and unregulated growth of private provision. Share your views on it?
(SKM): The root of all Key challenges is our national education policy. It took 62 years for GOI to enact Right to Education (RTE) Bill and incorporated education as fundamental right of every children and remained as state subject. Even after the constitutional amendment, our political leaders/representatives lacked the commitment to eradicate illiteracy and improve the facilities, accessibility and most importantly quality of education. They failed to perceive education as an important element of development process, a tool/ avenue to improve quality of life.
(MD): There has been an increasing dissonance in the government's view of foreign institutions, do you think it is possible for India to build a world-class educational system and ensure that education remains a non-commercial activity that embodies national values and priorities?
(SKM): Yes, I do believe that it is possible for India to build unique world-class education system. When we coin the term "world-class' we are raising to the standards and quality, such education which promotes and propagates higher order of thinking skills and has universal appeal and which is beyond the boundaries of national values and priorities, The second part of your question, especially about government's dissonance towards the entry of foreign institutions, I feel that today's education must have the depth and breadth. Foreign institutions will bring that diversity and as well as global competitiveness of our educational institutions and systems and which eventually will improve standard of our higher education. Finally, it is needless to say that higher education is not for the mass, but for the deserving class and all higher educational institutions compete for talents (students and teachers) and there is no way to eliminate commercial element in an endeavor wherever there is competition.
(MD): What are your recommendations to educational leaders and policy planners to arrive at plausible, meaningful solutions to help provide for quality education to the local population while at the same time meeting international standards?
(SKM): The five pillars: (1) Education is the key for 'Human Development', (2) Education is a 'Fundamental Right' of every Indian child, (3) 'Learning Ability' and innate talent ('g' factor) of individuals varies significantly widely, (4) Talent remain hidden unless uncovered and nourished and (5) Education is a 'State Subject'. Indian education planners keep these five points in mind to frame a policy which should facilitate full exploitation of development potential of deserving individuals as well as take care of the diversity, preferences and competitiveness into account. and (A) India must provide high quality basic education for all up to 16 years (as Fundamental Right for Every Child); (B) beyond 16 years is based on competency and choice. Secondly, there is no parity between talent and pocket. Thirdly talents needs to be nurtured to bloom. As seed needs the soil, water and other supports for germination and growth. Similarly, a national education policy should provide opportunity for every citizen the basic support at the germination stage and multiple platforms for the growth phase to compete and choose a career or profession according his or ability. However, supports need resources. As the size of education problem is very large. This necessitates huge resources and funding. As a developing country, India alone cannot handle the problem. The best way forward is to go global, open up, and remove all the administrative obstacle. I am in favour of open international policy rather than being conservative and narrow nationalistic view of education. India should have a broad view of world-class education system. India needs thousands of high quality schools, hundreds of world-class higher educational institutions. Investment needs are in trillions. The solution is collaborate, coopt, coordinate and control the quality. We don't have much time. We have to act fast. Set up as many as new institutions possible plus upgrade the existing institutions as well as open the doors for foreign institutions which will not only increase competition in higher education, but will also increase quality, diversity and employability.
(MD): Can we hope that this New Education Policy (NPE-2015) will shape the country's education and employability ecosystem for coming several years?
(SKM): Certainly yes. Realization is the seed of change. Plan and propositions are the action plans for making things happen. When the seeds and the soils are ready, the only things that are required – execution followed by monitoring and controlling i.e. academic administration.
(MD): There is an increased emphasis on capacity building and long-term sustainability in the global economy. How can we achieve this?
(SKM): There is no other resource that 'Human Capital', which can provide sustainability in the global economy. Rest are all volatile. The attain sustainability, we need to build human capital develop talents and education is the root and the path of human development. Who so ever has neglected education remained as poor despite having rich natural resources.
(MD): Do you think that the education system in India is ready to set the tone of India's competitiveness as a young demography in promoting 'Make in India' and 'Digital India' missions?
(SKM): This question has three components: (i) Readiness of Indian Education System to equip Indian youth to be competitive, (ii) Readiness of Indian Education System to comply with the 'Make in India' and (iii) Readiness of Indian Education System to comply with the 'Digital India Mission'. Let me answer the last one first. Digital India Mission is transforming and integrating all disjointed component of economy in the digital format so that any-one from anywhere and any-time can access, interact and transact business. This provides transparency. It is mixed bag. Digital format increase the size of the market as well as increase competition. Size and location does not matter. What matters are competency and skills? Second part, 'Make in India', is an open invitation to global manufacturers to set their manufacturing facilities in India to make use of the facilities and skills and youth power of India. The underlined assumption is that there are large pool of skilled labour in India and the Global manufactures will be able make best use of these labour resources. Now the key question is: Is Indian yours are well equipped or skilled? Are Indian youths employable? Statistics and data reveals that vast majority of Indian youths are not employable. This answers the question that all is not well in Indian education system. Present Indian education system is not ready for mass skilling of the Indian youths. Indian education systems need to be revamped and retrofitted with the changing need of the globe and the mission of the country. Indian education system must be capable of producing graduates who are not only employable locally, but equally competent enough to meet the global completion and should be able to make their need felt at local as well as global arena.
(MD): What are your views on the existing system of Quality Assurance Systems in Educational Institutions?
(SKM): In my opinion, there is no set standard Quality Assurance Systems (QAS) in Educational Institutions across India. There are premier autonomous educational institutions like IIMs and IITs, NITs and renowned private universities. But as such there is no written QAS. The situation has become more complicated by mushroom growth of private players in Indian education systems. They are neither keen on quality nor standard. Many private players created huge infrastructure and buildings. But educational institutions are not built by buildings but by systems and dedicated teachers and talented students. Shortage of talented faculty and students and huge investment in infrastructure and marketing leaving very little attention for QAS. As a result large chunk of today's graduates are not employable.
(MD): What according to you are the real reasons behind so many educational institutions seeking international accreditations?
(SKM): A Quality Assurance System is considered reliable when the measures are robust and exhaustive when it measures all the aspects/parameters of the process that determines quality of the process as well as the quality of the outcome. India has yet to come up with a QAS for educational institutions, which has wide acceptance in the international community. Conversely international accreditation systems has matured over the years and accepted by world organizations. Internationally accredited institutions have to measure their processes and systems and demonstrate the evidences of the quality of their processes and the outcomes. Evidences must demonstrate the robustness and strict compliance of the standard and provide the testimony of the goodness of the systems and procedures of the educational system. That is the reason many educational institutions, who wish to differentiate themselves from the rest to attract quality global students and faculty sought for international accreditation.
(MD): How can "Make in India Approach" incentivize the advancement of business in India?
(SKM): Technology is the driver of growth and manufacturing is the mother of product innovation and development. Until a country develop its competency in innovation and product development, it will remain at receivers end. Critical success factor of product leadership depends on the capacity building in key manufacturing. No one will give away their product know-how to a third party or country. The only way to get hold of the technology is to collaborate, coopt or facilitate manufacturer to set up their manufacturing units at your place. This will facilitate and incentivize technology diffusion and development. 'Make in India Approach' is a strategic approach to incentivize global manufacturer to setup their manufacturing plant in India. Statistics says that one manufacturing job create 8-10 associated jobs. Thus this will take India forward towards the goal of 'global excellence' in product leadership.
(MD): Thank You for giving your valuable time Sir.
Pakistan is striving enthusiastically to quell the COVID-19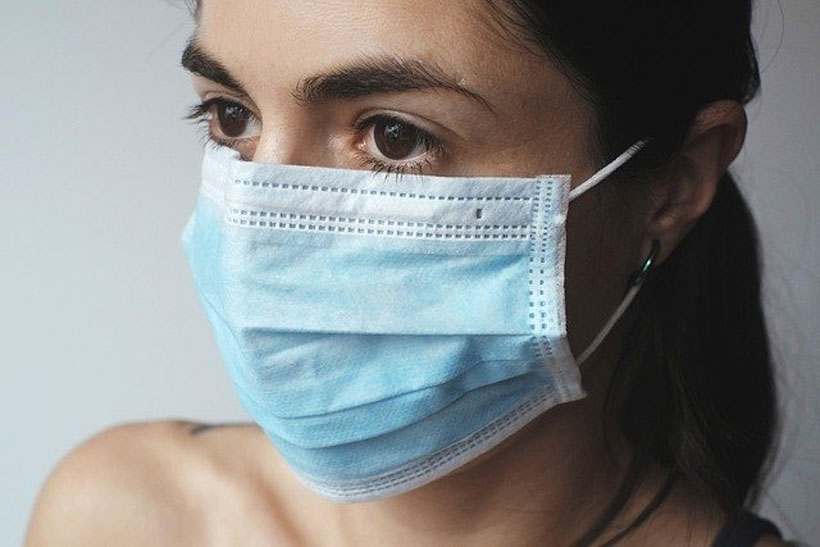 International cooperation has become necessary for the nations across the globe, to defeat the Coronavirus pandemic -an invisible enemy. For that, states are taking diverse measures ranges from domestic to international level, to win the war against the said disease. No doubt, big motives demand courage. Since observing the first coronavirus case in the country, Pakistan has been taking serious measures to deal with the COVID-19. Pakistan's response to the COVID-19 has been acknowledged as 'World's Best' by the country head of World Health Organization Dr Palitha Gunarathna Mahipala. She stated 'At a time when other countries were reporting cases, Pakistan was keeping the virus at bay, which is something quite praiseworthy'
In Pakistan, prime minister Imran Khan and his team are working enthusiastically to curb the menace of Corona pandemic. Recently, PM Imran Khan declared a state of emergency within the country and announced a multi-billion package to relief for the country's labour and unprivileged class. This big relief package was announced amid severe economic crises; at the time when the country is in great debt and looks for international aids and assistance to overcome the economic deficit. Surely, these measures would help the country to deal with the pandemic. For any government deal with any challenge is a big issue but stimulated and target-oriented efforts are to be needed to deal with its aftermaths. Let's hope for the best.
According to the latest to report, 1291 cases have been reported in the country in which 21 people has been recovered, while 9 cases could not survive. Although the reported cases in four-digits are presenting a huge volume, it is due to the continuous efforts of Pakistan's administration and paramedical staff, that the death is limited to the single-digit only. Most of the cases identified with the pandemic moved from abroad. The least number of pandemic transformations cases within the country is also representing the nation's seriousness to the precautionary measures. With all these facts, Pakistan is to be ranked with the countries which are rationally managing this microscopic virus.
Like the developed countries, the higher educational institutions within Pakistan, and their student councils are also working with great zeal and zest to help with poor families and daily wager class of the country. Each day these volunteer teams are distributing life commodities, food, COVID's precautionary essentials in the deprived areas of the county and spreading awareness the people through counselling sessions. Along with it, the bourgeoisie of the country, is also taking part in ration distribution drives throughout the country. Student societies based in Pakistan are also introducing online short certified courses on public health and civic educations to grace the youth with the basic health principle and precautionary measures and methods.
During this hard time, the role of doctors cannot be neglected. With the limited recourse, they are tirelessly working, to help the nations with the ongoing pandemic. Besides the tough duties and long-hour duties, the doctors are also offering their assistance in various community groups. Today (on Friday), a Salute Day was observed in Pakistan, to pay tribute to the exemplary efforts of the Doctors and Paramedic staff. People across the country shared their kind wish and prayers with them through social media.
Pandemics are always beyond the territorial boundaries. It never discriminates on the basis of religious, colour and socio-economy& technological developments of the states. It always spread due to un-identification, unawareness and incautiousness the precautionary measures.To deal with such challenges across the country and in the wake of the increasing number of positive cases, Prime Minister Imran Khan announced the establishment of task force named 'Corona Relief Tigers'. This workforce would also assist the government in mapping out the corona cases across Pakistan.
It would be hard for any country if it is to be look downed. Primarily, economies are infected by doing so.  Even the developed countries like the state like the United States, China, Germany and Japan would face severe economic crises if it does implement there for a long period. It is too early to predict what the situation of Pakistan would be after two weeks. To tackle with such economic challenges, the government has started to request the overseas Pakistani to donate in Pakistan, by stating "Right now, the Pakistani people are most in need of donations from abroad. I want overseas Pakistanis to deposit their money here so pressure from our foreign exchange reserves is relieved. This will be the fund that will pull the country out from these difficult time".Along with the government, civil institutions and the citizens, Pakistan's army is also actively taking part to contain the novel coronavirus.
SAARC against COVID-19: Is everybody in?
On 15th March, under the initiative led by Indian Prime Minister Narendra Modi, distinguished dignitaries of SAARC nations came together through a video conference and joined their hands to chalk out a common strategy to fight against the deadly COVID-19 in the region. They raised their concerns about the disease and shared possible preventive measures among themselves. This initiative received a huge appreciation both from member states and other parts of the world. Notably, SAARC leaders did not meet on a regional platform since after attending the 18th SAARC Summit. In 2016, the 19th SAARC Summit was scheduled to be held in Islamabad was later got canceled.
In the video conference, the Indian Prime Minister expressed his faith in regional cooperation. He proposed the establishment of an emergency COVID-19 Fund that can be utilized by any member states for meeting up their cost of immediate actions. India has made an initial offer of USD 10 million for this fund. Simultaneously, all SAARC members have made a significant contribution to this fund including Afghanistan (USD 1 million), Bangladesh (USD 1.5 million), Bhutan (USD 100,000), Maldives (USD 200,000), Nepal (USD 831,393.45), and Sri Lanka (USD 5 million). Pakistan is the only SAARC member that has yet not made any contribution to the fund (data is collected on 25th March 2020 from the website of SAARC Disaster Management Centre.
During the video conference, Pakistan Prime Minister's Special Assistant on Health Dr. Zafar Mirza made a remark on Kashmir that was howsoever unrelated to the mandate of the video conference. Article II of the SAARC Charter specifically mentions that "Cooperation within the framework of the Association shall be based on respect for the principles of sovereign equality, territorial integrity, political independence, non-interference in the internal affairs of other States and mutual benefit." Pakistan is an essential part of the SAARC region. It is a home for around 12% of the South Asian population. As of 25th March, it has the highest number of people affected by a coronavirus, that is, 887 in the region. This makes it more important for Pakistan to actively engage with the joint measures for the welfare and prosperity of the region.
There is a difference between politics and pandemic. Both of them should not be mixed at this juncture. Our development has been halted. Our movement has been restricted. Recently, UN Secretary-General António Guterres has also called for an immediate global ceasefire. We are not living a similar life, as we were a few months ago. This is a crucial time when countries should keep aside their differences and come together facilitating each other in the common fight against such global concern.
SAARC is aptly being utilized in these challenging times when the COVID-19 virus has already infected 1647 people and causing the death of 20 people from the region. The initiative aimed to discuss measures to contain the spread of COVID-19 in the region. SAARC is founded upon historical and cultural ties among its member states and advocates for a co-operation for the development of the region. Preambular paragraph of SAARC Charter specifically recognizes the commonalities within the region and provides for cooperation to:
"Aware of the common problems, interests, and aspirations of the peoples of South Asia and the need for joint action and enhanced cooperation within their respective political and economic systems and cultural traditions;"
It further provides, "Convinced that regional cooperation among the countries of South Asia is mutually beneficial, desirable and necessary for promoting the welfare and improving the quality of life of the peoples of the region; Recognising that increased cooperation, contacts and exchanges among the countries of the region will contribute to the promotion of friendship and understanding among their peoples;"
Similarly, Article I of the SAARC Charter provides the objectives of this Association that includes: "to promote the welfare of the peoples of South Asia and to improve their quality of life; to contribute to mutual trust, understanding and appreciation of one another's problems; to promote active collaboration and mutual assistance in the economic, social, cultural, technical and scientific fields". Indeed, SAARC can bring all members together and collectively overcome this pandemic. Also, the effective co-operation among its members can play a significant role in the success of this initiative.
On 26th March, SAARC Health professionals shall meet again to share their experiences and build up joint actions for the prevention and cure of the disease. It will be pertinent to observe the role of SAARC members in their collective fight against COVID-19. What advancements will be brought to its status after the eradication of this disease? How SAARC members will proceed jointly before the international community? These are a few questions that can be answered over time. Meanwhile, this initiative has provided a good opportunity for the region to strengthen its loose ties while fighting against COVID-19. The SAARC initiative on COVID-19 is making good progress. Member parties are significantly willing to cooperate. If everything goes well, SAARC could re-emerge as a significant voice in the global east.
SAARC Video Conference: Reclaiming the Humanness
The opportunity provided by crisis in the backdrop of worldwide emergency due to lethal Corona pandemic (Covid 19) has re-set the button to once again appreciate the values of human connectivity and to co-exist on March 15, 2020 in South Asia as well. A call by the Prime Minister of India, Narendra Modi in a bid to foster collective thinking amongst the SAARC countries after a hiatus of four years, was a welcome step responded enthusiastically by all the member states. Reclaiming the space essential for a multilateral or even a bilateral dialogue, particularly between Pakistan and India, scuttled by the protracted and historically generated acrimony, this nature's intervention has a lesson to learn from, as humans. It is a lesson needed much more than ever, against merciless encroachment allowed to the politics of might through arms race, nuclear supremacy and economic concentration. Already, the arrogance of nationhood has significantly destroyed the peace of the stressed habitat belonging to the South Asian region occupied by 3% of the world's landmass and 21% of world's population. The SAARC countries have even agreed to set up COVID-19 fund with India contributing an initial corpus of $10 million. All the leaders shared country situations and experiences in the aftermath of the outbreak of COVID-19, as well as measures taken by them to control the spread of the virus. They also recognized the need to analyze and address the long-term economic consequences of the COVID-19 pandemic in the region and continue with the consultation process through meetings at the ministerial and experts' level; identifying the Nodal Experts to take further action on the proposals discussed during the Conference; and formulating a comprehensive regional strategy against COVID-19 through the SAARC process and other appropriate steps.
South Asia has managed to resist the COVID-19 assault so far, given the vast region it covers but the unpredictability continues to loom. How long will this sense of cooperation and coordination prevail and help the nations of the region transition the defunct SAARC? It is direly essential to improve the immunity required to counter unprecedented challenges? How sustainable will these measures be in the absence of building confidence ruined so brutally over the years?
The Advisor to the Prime Minister of Pakistan, Dr.Zafar Mirza, in his address to the video conference of South Asian Association Regional Cooperation (SAARC),very pertinently pinpointed the member states; India, Pakistan, Nepal, Bhuttan, Sri Lanka, Maldives, Bangladesh and Afghanistan, and urged them to gear up its resources as a region to fight against the deadly virus collectively. However, while highlighting the core human issue, realizing the freedom of Kashmiris living in Indian Occupied Kashmir forcefully quarantined for more than 200 days is could be the first step of not only towards the humanness, but also would encourage the importance of unanimity. India itself was the first one to have taken the Kashmir issue to the world's international forum, UN, way back in 1958 while respecting the collective solution of the outstanding issues. The issue has taken an ugly curve due to India's non-compliance with the UN decision of holding plebiscite. Instead Kashmiris are suffering from worst denial of human rights by using the brutal mechanism of state terrorism. They are being constitutionally ripped off their demand for self-determination. More so, the exponential rise in communal progrom seen in the recent past has further exasperated the fear of non-secular behavior. The contradiction in the primary role itself along with the fancied or may be masquerated in a perpetual hypocritical policy already fractures the collective mechanism proposed by India itself. India needs to do more to initiate a human gesture.
Already, founded in 1985, the cooperative outcomes denied by the pain of non-socialisation of the member states particularly after the Uri attack, mainly initiated by India during the 19th SAARC Summit, which was to be held in Islamabad in November 2016; undermined the vitality of regional integration. In March 2018, during his visit to Kathmandu, Pakistan Prime Minister Shahid Khaqan Abbasi once again sought the help of Nepal, the chair of SAARC, to revive the organisation by convening the pending Summit in Islamabad. Pakistan has also solicited the support of Sri Lanka. Aimed at achieving peace, freedom, social justice, and economic prosperity by promoting a shared understanding, good neighbourly relations, and meaningful cooperation, improving the quality of life in the member countries by fostering self-reliance, promoting mutual assistance, and strengthening the relations has been a baseline objective. However, the mismatch between SAARC's ambitions and achievements has been unfortunately profound. Unlike the other regional forums like European Union (EU), The South East Asian Association of ASEAN etc,no tangible economic or political benefits have been realised by SAARC so far. It is mostly termed as a case of 'retarded regionalism'. Regrettably, the regional behavior of India has also not been very encouraging, since no initiatives have been portrayed by India to transcend the parochial politics with Pakistan as a co-member of Shanghai Cooperation Organization (SCO) unlike the other smaller states of the organization. In fact, the behavior had been on the contrary with continuing strategic offense. The resonance of surgical strikes, the pronounced offensive nuclear doctrines, the politics of diplomatic and economic isolation desired for Pakistan, all add more weight to the disrespect of peaceful co-existence rather than the cooperative and coordinated step. The re-buttoning of SAARC is a welcome opportunity and holds silver line, yet the journey holds massive ifs and buts for its structure to sway the temporariness in the call. The mechanism of this Regional Association has to be strengthened with more permanent sincerity.