Addressing the Depth and Breadth of Quality Issues in the Indian Education System
Interview with- National Scholar Prof. Swapan Kumar Majumdar
Prof. Swapan Kumar Mujumdar, is India's renowned Academician, National Scholar and Management Expert who is currently the Director of the Institute of Management at the J.K Laxmipat University in Jaipur of Rajasthan State. He is an avid reader, critical thinker and a passionate teacher with thirty four years track record of success in teaching, consulting, research and academic administration of world class organizations.
Dr Majumdar is a national scholar, who has crossed many oceans to quench his thrust for knowledge and emerged as a transformational thought leader. He has several publications in national and international journals and has a varied area of research interests from Genomics of Executive Leadership; Macro and Micro Variables of Sustainable Development; E-Business Management; Digital Economy; Market-Economy, Demography, Geography, Growth, Globalization and Governance to Make in India vs Made for India and so on.
Dr. Swaleha Sindhi author with Modern Diplomacy & Dr. Adfar Shaha Delhi based Sociologist visited J.K Laxmipat University in Jaipur of India's Rajasthan and had an in-depth interaction on the theme of 'Education in India' with Prof. Mujumdar.
Modern Diplomacy (MD): At the outset tell us briefly about yourself and your achievements Sir?
Prof. Swapan Kumar Majumdar (SKM): My basic qualification is M.Sc, B.Tech with MBA. I did my M.Sc. from the London School of Economics, UK, and M.Phil. from Imperial College of Science Technology, London, UK. I have a PhD in Business Management from IIT, Delhi. Basically I am a Professor of OMISS (Operations Management, Information Systems and Strategy), and a receipient of the Award for "Best Teacher of the Year 2010 in Operations Management" by juries of the 18th Dewang Mehta Business School Award on 24.11.2010 in recognition of leadership, development, innovation and industry interface of Business school. Being a member of academic and administrative audit committee of various Universities in India, I was Ex‐Chairman of academic council of Al Akhawayn University, Morocco. Being instrumental in creating centers at different universities and having mentored various nationally and internationally funded projects, I am also member of various scientific and professional societies in India and abroad.
(MD): India seems to have a remarkable achievement in economic domain which in turn has brought lot of changes in the education sector. However, these changes have not turned to be sufficient to solve the ever existing and ever changing educational problems in India. What is your take on it Sir?
(SKM): Quality and quantity are the two major problems of Indian education systems. India is the 2nd highest populous country of the world with 1.32 billion populations of which 27.9% are illiterate. In quantity, nearly 360 million Indians are illiterate, which is largest in the world, of which bulk of them live in 638000 villages rests are in towns and cities. As far as the quality is concerned, even after 68 years of independence, only two Indian institutes could find their place in to the top 200 list of world's best universities and altogether 17 are in the list of world's top 800 Universities according to World University Ranking 2015. Every year millions of Indians are graduating from 740+ (Wikipedia) Indian universities and nearly half of them (47%) are not employable. Both quality and quantity are being addressed.
(MD): Do you think that issues persist due to faulty Education Policies in India?
(SKM): The problem persisted due to lack of priority and commitment. Though Indian literacy rate has improved six times from meagerly 12% in 1947 to 72.1% in 2015, but much lower the world average literacy rate of 84%. It took 62 years to pass the Right to Education bill. There is no comprehensive national education policy. Education is a state subject. Standard and responsibility remained fragmented. Up gradation and up scaling of education standard hardly figured as the priority agenda of Indian state governments. The gap between education and employment are getting wider. At the same time demands for skilled people are increasing worldwide. These are the signs and evidences of faulty education policy.
(MD): What according to you are the challenges and constraints in meeting International standards in Indian education? What is your view on external objectives versus local realities?
(SKM): The key constraints are infrastructure, outdated syllabus, obsolete pedagogy, unqualified teachers, ineffective regulatory mechanisms and absence hunger to excel in education. The major challenges are improving access and quality at all levels, continuous upgradation of syllabus and retrofitting pedagogy, increasing funding at higher education, nurturing innovation, critical thinking and inculcating practice oriented higher order thinking and writing skills. The country need quality education at primary and secondary schools, where every child gets equal opportunity to maximize his or her full potential.
(MD): Some of the key systemic challenges (access, equity, quality) stem from the lack of public investment and a flawed regulatory structure resulting in the rapid and unregulated growth of private provision. Share your views on it?
(SKM): The root of all Key challenges is our national education policy. It took 62 years for GOI to enact Right to Education (RTE) Bill and incorporated education as fundamental right of every children and remained as state subject. Even after the constitutional amendment, our political leaders/representatives lacked the commitment to eradicate illiteracy and improve the facilities, accessibility and most importantly quality of education. They failed to perceive education as an important element of development process, a tool/ avenue to improve quality of life.
(MD): There has been an increasing dissonance in the government's view of foreign institutions, do you think it is possible for India to build a world-class educational system and ensure that education remains a non-commercial activity that embodies national values and priorities?
(SKM): Yes, I do believe that it is possible for India to build unique world-class education system. When we coin the term "world-class' we are raising to the standards and quality, such education which promotes and propagates higher order of thinking skills and has universal appeal and which is beyond the boundaries of national values and priorities, The second part of your question, especially about government's dissonance towards the entry of foreign institutions, I feel that today's education must have the depth and breadth. Foreign institutions will bring that diversity and as well as global competitiveness of our educational institutions and systems and which eventually will improve standard of our higher education. Finally, it is needless to say that higher education is not for the mass, but for the deserving class and all higher educational institutions compete for talents (students and teachers) and there is no way to eliminate commercial element in an endeavor wherever there is competition.
(MD): What are your recommendations to educational leaders and policy planners to arrive at plausible, meaningful solutions to help provide for quality education to the local population while at the same time meeting international standards?
(SKM): The five pillars: (1) Education is the key for 'Human Development', (2) Education is a 'Fundamental Right' of every Indian child, (3) 'Learning Ability' and innate talent ('g' factor) of individuals varies significantly widely, (4) Talent remain hidden unless uncovered and nourished and (5) Education is a 'State Subject'. Indian education planners keep these five points in mind to frame a policy which should facilitate full exploitation of development potential of deserving individuals as well as take care of the diversity, preferences and competitiveness into account. and (A) India must provide high quality basic education for all up to 16 years (as Fundamental Right for Every Child); (B) beyond 16 years is based on competency and choice. Secondly, there is no parity between talent and pocket. Thirdly talents needs to be nurtured to bloom. As seed needs the soil, water and other supports for germination and growth. Similarly, a national education policy should provide opportunity for every citizen the basic support at the germination stage and multiple platforms for the growth phase to compete and choose a career or profession according his or ability. However, supports need resources. As the size of education problem is very large. This necessitates huge resources and funding. As a developing country, India alone cannot handle the problem. The best way forward is to go global, open up, and remove all the administrative obstacle. I am in favour of open international policy rather than being conservative and narrow nationalistic view of education. India should have a broad view of world-class education system. India needs thousands of high quality schools, hundreds of world-class higher educational institutions. Investment needs are in trillions. The solution is collaborate, coopt, coordinate and control the quality. We don't have much time. We have to act fast. Set up as many as new institutions possible plus upgrade the existing institutions as well as open the doors for foreign institutions which will not only increase competition in higher education, but will also increase quality, diversity and employability.
(MD): Can we hope that this New Education Policy (NPE-2015) will shape the country's education and employability ecosystem for coming several years?
(SKM): Certainly yes. Realization is the seed of change. Plan and propositions are the action plans for making things happen. When the seeds and the soils are ready, the only things that are required – execution followed by monitoring and controlling i.e. academic administration.
(MD): There is an increased emphasis on capacity building and long-term sustainability in the global economy. How can we achieve this?
(SKM): There is no other resource that 'Human Capital', which can provide sustainability in the global economy. Rest are all volatile. The attain sustainability, we need to build human capital develop talents and education is the root and the path of human development. Who so ever has neglected education remained as poor despite having rich natural resources.
(MD): Do you think that the education system in India is ready to set the tone of India's competitiveness as a young demography in promoting 'Make in India' and 'Digital India' missions?
(SKM): This question has three components: (i) Readiness of Indian Education System to equip Indian youth to be competitive, (ii) Readiness of Indian Education System to comply with the 'Make in India' and (iii) Readiness of Indian Education System to comply with the 'Digital India Mission'. Let me answer the last one first. Digital India Mission is transforming and integrating all disjointed component of economy in the digital format so that any-one from anywhere and any-time can access, interact and transact business. This provides transparency. It is mixed bag. Digital format increase the size of the market as well as increase competition. Size and location does not matter. What matters are competency and skills? Second part, 'Make in India', is an open invitation to global manufacturers to set their manufacturing facilities in India to make use of the facilities and skills and youth power of India. The underlined assumption is that there are large pool of skilled labour in India and the Global manufactures will be able make best use of these labour resources. Now the key question is: Is Indian yours are well equipped or skilled? Are Indian youths employable? Statistics and data reveals that vast majority of Indian youths are not employable. This answers the question that all is not well in Indian education system. Present Indian education system is not ready for mass skilling of the Indian youths. Indian education systems need to be revamped and retrofitted with the changing need of the globe and the mission of the country. Indian education system must be capable of producing graduates who are not only employable locally, but equally competent enough to meet the global completion and should be able to make their need felt at local as well as global arena.
(MD): What are your views on the existing system of Quality Assurance Systems in Educational Institutions?
(SKM): In my opinion, there is no set standard Quality Assurance Systems (QAS) in Educational Institutions across India. There are premier autonomous educational institutions like IIMs and IITs, NITs and renowned private universities. But as such there is no written QAS. The situation has become more complicated by mushroom growth of private players in Indian education systems. They are neither keen on quality nor standard. Many private players created huge infrastructure and buildings. But educational institutions are not built by buildings but by systems and dedicated teachers and talented students. Shortage of talented faculty and students and huge investment in infrastructure and marketing leaving very little attention for QAS. As a result large chunk of today's graduates are not employable.
(MD): What according to you are the real reasons behind so many educational institutions seeking international accreditations?
(SKM): A Quality Assurance System is considered reliable when the measures are robust and exhaustive when it measures all the aspects/parameters of the process that determines quality of the process as well as the quality of the outcome. India has yet to come up with a QAS for educational institutions, which has wide acceptance in the international community. Conversely international accreditation systems has matured over the years and accepted by world organizations. Internationally accredited institutions have to measure their processes and systems and demonstrate the evidences of the quality of their processes and the outcomes. Evidences must demonstrate the robustness and strict compliance of the standard and provide the testimony of the goodness of the systems and procedures of the educational system. That is the reason many educational institutions, who wish to differentiate themselves from the rest to attract quality global students and faculty sought for international accreditation.
(MD): How can "Make in India Approach" incentivize the advancement of business in India?
(SKM): Technology is the driver of growth and manufacturing is the mother of product innovation and development. Until a country develop its competency in innovation and product development, it will remain at receivers end. Critical success factor of product leadership depends on the capacity building in key manufacturing. No one will give away their product know-how to a third party or country. The only way to get hold of the technology is to collaborate, coopt or facilitate manufacturer to set up their manufacturing units at your place. This will facilitate and incentivize technology diffusion and development. 'Make in India Approach' is a strategic approach to incentivize global manufacturer to setup their manufacturing plant in India. Statistics says that one manufacturing job create 8-10 associated jobs. Thus this will take India forward towards the goal of 'global excellence' in product leadership.
(MD): Thank You for giving your valuable time Sir.
Critical India: The Real Story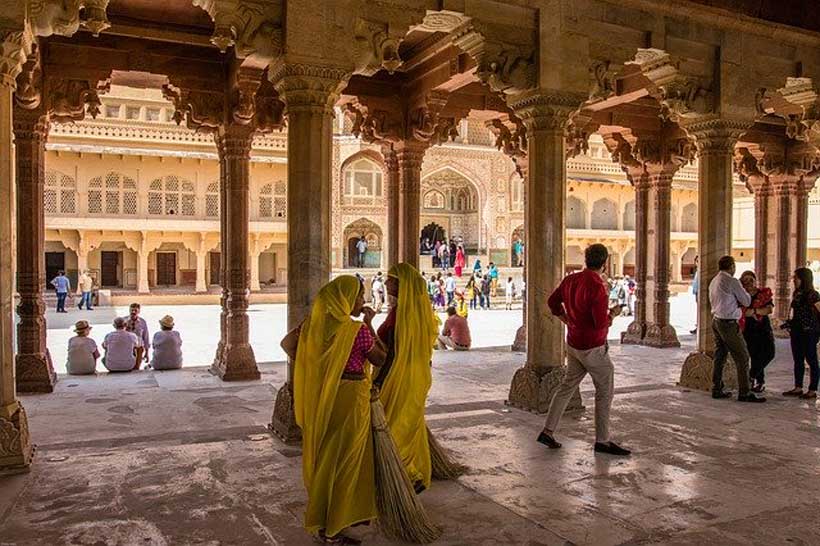 In recent months, there has been an unprecedented barrage of criticism, innuendos and verbal onslaught on the Modi-led Indian government. The important thing to be noted is that almost the whole of criticism has come from media, academicians, intellectuals and activists, based in India. Among some of the foreign-origin criticism again, the perceptible point is that even there, most of them have had come from Indian based abroad.
Now the obvious point that emerges out of it is what's the big deal. Aren't we a democracy, supposedly the largest democracy in the world till the advent of Modi at the national stage changed all that, at least that is what some Indians believe. And a democracy is supposed to have a fair share of criticism of its executive, of its wrongdoings, failures and et all. So what if Modi leadership is being criticised, chided and lambasted by many why should one question it.
Let's get back to the facts. When Modi took the reins of government in New Delhi, the economy was comfortably placed averaging a GDP growth rate of 6.7% during the 2009-2014 period. For 2013-14, other important economic indicators retail inflation 10.53 based on CPI, Tax to GDP ratio at 7.2% and gross fixed capital formation rate to GDP at 29 with unemployment at a stable 2.2%, showed the economy in a reasonable positive light.
Currently, the Indian economy is passing through one of its worst phases. After averaging an annual GDP growth of 7.5% for 2014-19, the last two quarters have shown the GDP growing at a measly 3.1% and 4.5% with the overall economy getting contracted by almost 20% and on a YTY basis it might contract by about 8-9%. Unemployment at 6.1% is the highest in the last three decades while exports too, have not made much headway. Made in India initiative has failed to do well while Atmanirbhar Bharat has many sceptics, within and outside India.
The government is under fire on one more ground that Bangladesh reportedly has gone ahead of India on the per capita income score. TV channels have hours of unending debates on how this government has brought India to its knees and it is due to the incompetence, ideological prism, fascist and authoritarian, communally divisive attributes of Modi that the country has come to such a pass.
There have been curious cases of few leading opposition politicians, former diplomats, bureaucrats and a couple of ex-military officers, taking a vitriolic, not critical, anti-government attitude, describing the government's so-called communal, fascist, RSS-led divisive policies that have created troubles with countries like China, Pakistan and Nepal. Interestingly, these are the very words that are frequently used by Imran Khan, the Pakistani PM in his personalised attacks on Modi. Many of the self-proclaimed analysts who write in a very detailed way on Indian affairs are found sitting comfortably in some obscure corners of the USA, Canada or Europe without being to India for quite some time.
One prominent Indian security analyst, talks about India being a no match for China and that in case of a war, within hours, China could decimate Indian forward air bases and cripple country's cyber, communication and security systems. He also has questioned and castigated government's go-ahead with the US on BECA and COMCASA on the grounds that the country's security threats may emanate from the US and not China. A former diplomat with purported leftist leanings has frequently talked about India standing no chance against a superpower China, economically, politically and militarily.
One important point of oft-used argument is that Modi government is responsible for Indian-Chinese troubles and that this government is being backed by corporates to woo the US and act as its lackey. The abrogation of Article 370 by the government is given a primary reason for the anger of China and if that had not been done, China would have continued with its all is well attitude vis-à-vis India. So by daring to do so, India has angered a superpower and hence the Chinese muscle-flexing.
Now let's try to analyse facts straightaway. Economy undoubtedly, India is in a precarious situation and the GDP contraction is a very serious one. However, seen objectively in the light of economic disruptions caused by demonetisation and the introduction of GST and that too, followed by the Corona pandemic, it shows that the situation is difficult but not lost. The tax base has widened significantly. Infrastructure has done extremely well as against any previous times in Indian history. Power, Roads, Railways, Airways, Ports all have done remarkably well while telecom has lagged behind. Manufacturing is lately picking up while exports too, aren't doing badly now. India's foreign exchange reserves at US$575 Billion is at an all-time high and is currently ranked fifth in the world. Retail inflation in the light of CPI is stable whereas unemployment has acquired critical dimensions and require remedies, urgently. And before Bangladesh, this country had been lagging behind Sri Lanka too on per capita income for decades but why that was not previously discussed by experts, requires no guess.
On social issues, criminal acts against minorities, especially against Muslims for which the Modi government has received the maximum flak, have to be seen in the context of broader socio-economic landscape of the land. There have been similar crimes against people from Hindus too and most of them have taken place due to their poor economic status. Nowhere, minorities from economically higher strata have been victimised. And records of the National Human Rights Commission (NHRC), National Commission for Women (NCW), National Commission for Minorities (NCM) and National Crime Records Bureau (NCRB) clearly illustrates that poor economic background has been the overbearing factor responsible for various crimes against most of the fellow Indians.
It also needs to be noted that most of such incidents have taken place against people not because of their caste, religion or the so-called BJP-promoted Brahminical and Hindutva domination but due to social and political factors. A good number of top BJP leaders belong to lower and OBC castes. So that should be also considered while claiming that the ruling party has a typical anti lower caste mentality
Crimes against women are reported in the media and discussed by intellectuals, academicians and politicians based on their caste and not by talking about gender bias and in terms of political gains. Hence, we have seen a crime at Hathras (UP) taking the country by storm while similar other incidents in Rajasthan, Chhattisgarh and Punjab (all Congress-ruled states) being merely reported or even not being talked about.
Taking about the Modi government destroying institutions in the country, there have been instances when judges passing specific judgements and criticism against the government or its leaders, the judiciary becomes the last institutional survivor in the country. When same judges pass government favourable judgments becoming unpalatable then that becomes an attack on judiciary.
Media too when it keeps highlighting governmental failures at the national level then it is fine. However, when opposition-ruled states in Maharashtra, Rajasthan, Chhattisgarh or other places stifle media on free reporting, journalists get detained, their mobiles snatched, false FIRs done there is an eerie silence from the whole of opposition politicians, academicians, intellectuals, champions of freedom of expression, both in India and abroad. How could one comprehend this class of freedom of expression, except double standards.
On Kashmir issue that has been hugely debated and discussed on, nationally and internationally, Article 370 if many believe that was part of Indian Constitution applicable to it, that itself explains the government's right to amend (it has been done many times by previous Congress governments) and abrogate it. The comprehensive political integration has removed the ambiguous stand India has continued on Kashmir since 1948. As for security implications, the situation in the last one year has been much better and peaceful and better developmental activities, lesser inefficiency, administrative apathy and corruption is visible on the ground.
As for China's perceived anger, the stand of the current government on rapid building of huge infrastructure in the border region, beneficial for both developmental and strategic reasons, needs to viewed in the context of all previous governments, embedded in the typical Nehruvian mind-set which believed in keeping China happy and not building border roads that will prevent Chinese PLA to reach Indian mainland quickly. Unfortunately, this stand was even taken by one of the recent defence ministers, a very senior Congress leader. So much for the protectors of Indian sovereignty.
Finally, the so-called supremacy of Chinese military. If indeed, it had been so they would not have put their prestige at stake by reaching for a stalemate and eight rounds of unending military and diplomatic confabulations with India, a la Doklam. The desperation and confusion with the Chinese establishment is all the more evident in its repeated requests for Indian quid pro quo for vacating positions in southern banks of Pangong Tso for leaving its positions in Indian areas in Ladakh.
It is true that there is an unlimited social media platform used maliciously by many in India for disseminating all their partisan views. In media too, pro and anti-government views get prominently displayed, in print and electronic and objectivity is in free fall and available at a steep discount. The Indian government has erred in remaining quite on a number of issues, affecting social and religious harmony thus giving an impression of its complicity. Further, there are a number of big mouths in the ruling party, from national to village level who keep on ranting irresponsible statements, providing legitimacy to many criminal acts being done by political or anti-social elements and affecting the credibility of national government in the process. An objective analysis of the government, including a responsible and constructive criticism, based on facts and figures, should be the order of the day. That will go a long way in alleviating irresponsible, biased reporting and improve governmental efficiency and social- economic cohesion in India and the region.
Status of Minorities in Pakistan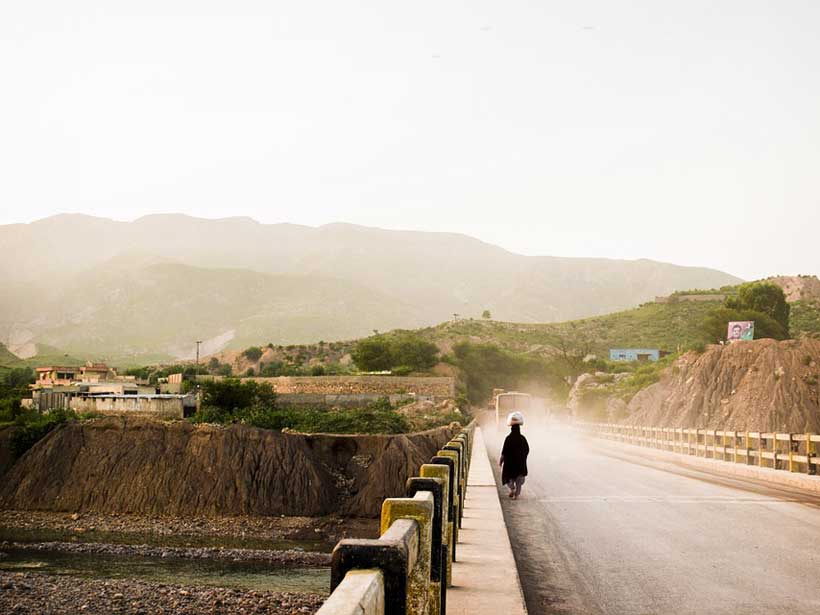 In February this year, Pakistan's prime minister, Imran Khan, posted a tweet condemning the Delhi riots and stated that anyone who targets the non-Muslim minorities in the country or their places of worship will be dealt with strictly. For all the resolute comments that Mr Khan has made for protection of minorities in Pakistan, the reality showcases a completely different scenario. The status of religious freedom is almost minimal, minorities have been unjustly prosecuted under the blasphemy laws and there have been targeted attacks on the non-Muslim citizens and defenders of human rights. This article aims to assess the condition of Minorities in the country and the unjust use of blasphemy laws as a tool of oppression.
Forced Conversions: A chronic problem
On October this year, Arzoo Raja, a 13-year-old Christian girl, was abducted right outside her house in Karachi. She was forcibly converted to Islam and married off to her abductor, a 44- year-old man. The police denied these claims and asserted that it had sufficient proof to prove that the girl converted and married off on her own volition. To make matters worse, the Sindh high court validated the marriage (even though the legal age is 18), and stated (based upon falsified documents) that Arzoo was old enough to make her own decisions. This case isn't a one off and there have been multiple instances in the past where underage girls from minority religions have been abducted and forcefully married off after conversion. A few months ago, a Hindu teenage girl, Simran Kumari was abducted from Ghotki in Sindh and converted to Islam. She was also married off to her abductor and her parents were stopped from visiting because of them being 'Kafirs' . Mirpur Khas, Sanghar, and Ghotki are some of the districts that have had the highest number of such incidents and all of them come under the province of Sindh. These incidents are more than just ordinary cases of forced conversion, they are a reflection of deeper issues rooted in economic, social and cultural status of the minority communities.
Most of the minority communities have been traditionally engaged in jobs associated with low income such as daily wage labour and any scope of upward economic mobility is limited. Amar Guriro, a senior journalist states that many Hindu and Christian women convert due to their poor financial condition, and that Muslim men easily lure these women on the pretext of providing better financial and living conditions . But investigations in the past have revealed that economic hardship might be a factor in these incidents but it isn't the only factor, and in most cases, the women yield to their abductors due to fear of their lives. There have been cases where after a woman is abducted from a village, large groups of Muslim men drive around the village with loudspeakers in their cars shouting "the victory of Islam". The main reason behind this is to instil a psychological fear and ensure that the minority communities do not take legal recourse. It's unfortunate that even if the victim's family were to lodge a First Information Report, it would make no difference. The police, political representatives and the judiciary are usually in cahoots, and any form of protest would be at the cost of endangering their own lives. This is clearly seen in majority of the cases where the victim is usually below 18 years of age, even though as per a recent amendment to the penal code, the legal age of marriage for girls is 18 years. The police play a huge part in providing forged documents as proof to the judges who readily accept it without questioning the legitimacy and let the accused go scot free.
Blasphemy Laws
The blasphemy laws in Pakistan pose another set of problems for the minorities, and are one of the strictest in the Islamic world. They were inherited from the former colonial rulers back when Pakistan was a part of India and a British colony. During the reign of the military government headed by General Zia-ul-Haq, few other clauses were added to these laws which criminalised certain acts such as insulting Islam's Prophet, speaking against the holy Quran or using derogatory language against important religious scholars. According to the data given by National Commission for Justice and Peace, there were a total of 1540 blasphemy cases which came up till 2018 and out of those 1540 cases about 50% cases had a non Muslim as the accused even when they constituted very small share of the total population . The Ahmadiyya's, a Muslim minority, are the worst affected by these laws. The Ahmadiyya community is a sect of Islam which has its roots in India and was founded by Mirza Ghulam Ahmad. Unfortunately, the Ahmadiyya community faces a lot discrimination world over and is generally regarded as non-Muslim in most of the Islamic countries. According to the second amendment in Pakistan's constitution, the Ahmadis are considered as non-Muslims in the Islamic Republic of Pakistan. The Ahmadis have had repeated allegations of blasphemy against them due to the fact that their religious beliefs contradict the verses in the Quran and are therefore equal to speaking against it. This is completely ironical to the fact that Pakistan's constitution clearly states that each and every single religious community has the right to profess, propagate and practise their religion. For the other minority religions, the blasphemy laws act as a means of seeking revenge or showing dominance for the majority Sunni Muslims. In May 2019, Ramesh Kumar Malhi, a Hindu veterinary doctor, was accused of wrapping medicines in the pages containing verses of Quran because of which his clinic and a few other shops belonging to the Hindu community were burned down . Similarly, in 2018, a 25-year-old Christian man was accused of sending blasphemous texts because of which Muslim mobs raided the houses of Christians living in the area and threatened to set their houses on fire. In both the incidents, the police filed no cases against the offending mobs. In most of the cases, it is important to note that the reason for charging someone with blasphemy is usually due some other personal conflict entirely unrelated to the charge of blasphemy and is usually used as a means to extract revenge.
These blasphemy laws represent the sorry state of freedom of speech in the country. The idea that anything with regards to religion is sacred and cannot be contested leads to the formation of dogmatic opinions. While it is understandable that the blasphemy laws only apply to statements meant to defame a religion, but since these laws come under the purview of the Federal Shariat Court to determine what is Islamic or un-Islamic, even well-intentioned constructive criticism is considered blasphemous. John Stuart Mill, one of the most influential thinkers of classical liberalism, in his book 'On Liberty' talks about the role of freedom of speech and expression. He says "If all mankind minus one, were of one opinion, and only one person were of the contrary opinion, mankind would be no more justified in silencing that one person, than he, if he had the power, would be justified in silencing mankind.". The reasoning behind this is to show how important it is to allow divergent views to be spoken about clearly, and even if there is disagreement about the truthfulness of a particular view or opinion, there's always a possibility that it might contain a certain element of truth. The inability of a country to tolerate divergent views is representative of its insecurity towards criticism and change. This eventually leads to its downfall as even the most common and rational arguments are sometimes suppressed.
Subpar Standard of Living
While the cases above represent some of the worst atrocities against minorities in Pakistan, their everyday lives don't provide a very bright picture either. There has been discrimination in the past with regards to employment, such that sanitation work or daily wage labour work was restricted to non-Muslims only. Even with regards to education, there have been reports where the students from the minority religions have faced religious slurs or have been plainly discriminated by the teachers. Some of the textbooks portray the minorities in a negative light and completely negate their existence when recounting the history of the country, this reinforces an anti-minority mindset within the young adults and prevents the minorities from enrolling in educational institutions which restricts their social and economic upward mobility. In general, at least in the rural areas, non-Muslims have faced violence and many have lost their lives too. There have been numerous cases where houses of Hindus and Christians have been burnt down, their men, women and children killed or forced to leave the village. Temples and Churches have been destroyed in many areas, such that only a handful remain. A survey by the Pakistan All Hindu Rights Movement showed that out of a total of 428 temples that were present in the country during independence only 20 remain today.
While the government of Pakistan refuses to do anything, human rights lawyers and non governmental organisations present a ray of hope. In the past, journalists, activists and human rights lawyers have actively taken up cases of forced conversion, religious violence and misgovernance. This has made justice an achievable reality, even if it is only for a handful of cases. But the downside to this is that by saving the lives of others, the activists and lawyers have put their own lives at risk. There have been many instances where activists and journalists have received threats and backlash from religious extremists, some have even lost their lives. On 5thJune a journalist who had been criticising the government and the military was abducted in Lahore and detained without any proper warrant . Similarly, a co founder of an NGO working for the rights of young women was randomly detained and put on an exit control list, restricting her ability to travel overseas.
Missed Opportunity
Imran Khan's inability to take firm action against the oppression of minorities in Pakistan is an indication of their worsening condition in the country. His ostrich approach makes him preach about the inexistent tolerance that Pakistan has for non-Muslims on various
International forums. It would be wise for him to first start taking constructive steps to improve the situation in his own country before concerning himself with the issues of his next-door neighbour. The tough balancing act that Mr Khan has tried to play between supporting a tolerant Pakistan and the Islamic clerics at the same time has clearly failed. Zahid Hussain, an analyst and author states that Imran Khan, right from the time that he came to power, did want a tolerant Pakistan, but not at the cost of losing support of certain extremist elements. The problem is, instead of carefully balancing the two, he empowered the extremists, nullifying any bit of chance there was for improving the condition of minorities.
Theorizing The teesta River Water Dispute
Teesta River originates in the Himalayas and flows through the states of Sikkim and West Bengal to merge with Jamuna in Bangladesh (Brahmaputra in Assam). The river drains nearly 95 per cent of the state of Sikkim. It covers 3,225 square kilometres across the districts of Darjeeling and Jalpaiguri in West Bengal before entering into Bangladesh. It is the fourth longest transboundary river of Bangladesh that flows down from India.
In Bangladesh, Teesta River covers 9,667 square kilometres with an estimated population of  9.15 million as in 2011.1 According to the estimates provided by the Bangladesh Bureau of  Statistics 2012, 21 million people are directly or indirectly dependent upon the river water for  their livelihoods in Bangladesh. It covers nearly 14 per cent out of the total area under  cultivation in Bangladesh.
This river has been a point of contention between India and Bangladesh since 1950s and 1960s when India and former East Pakistan began discussing proposed projects on the river. Immediately after the creation of Bangladesh in 1971, the Indo-Bangladesh Joint River Commission was set up to carry forward the talks over the sharing of river waters in 1972.
The Teesta barrage, hydropower projects and dam constructions over Teesta in India has led to a disturbance in the flow of river water downstream, i.e., in Bangladesh. Though the hydropower projects and dam constructions are also being carried by the Bangladesh government on its side of the river.
Bangladesh, that gets lesser share than that of India of the Teesta River water, claims for an equitable share which is unacceptable to the state of West Bengal. Negotiations over the same have been going on since 1983. The matter is still over the table with an unresolved dispute.
The Dispute
A significant amount of Teesta's water flows only during wet season i.e., between June and September, leaving scant flow during the dry season i.e., October to April/May which paves way to the issue of equitable sharing during lean season. The 50-50 allocation of the river water could have been agreed to but it was opposed by the Chief Minister of West Bengal, Mamta Banerjee, who claims that it would be unfair to West Bengal since it would adversely impact the water-flow available in the state.
The stakeholders here are not just the Indian state and the Bangladesh government but since water is a state subject, the Indian state of West Bengal is a large party to the matter whereas Sikkim has highly been ignored (which is also a point of highlight for the critics).
Bangladesh claims that an equal water sharing is essential for them since their basin dependence is higher than that of India's and also, that the downstream nature of Bangladesh makes them vulnerable since any construction by India affects the water flow available to them. Apart from the farmers getting adversely affected, the inadequate flow of water has also created siltation. Thus, these are reasons enough to get India's attention towards this issue.
However, West Bengal's concerns can also not be ignored which states that Teesta has dried up due to which an acute drinking water problem has been caused apart from another issue which states less availability of water for irrigation needs.
In 1983, an ad hoc arrangement was made between India and Bangladesh wherein both agreed to share 75 per cent of river water with India using 39 per cent and Bangladesh 36 per cent. The remaining 25 per cent was to be distributed after some further studies. In 1997, a Joint Committee of Experts was formed to examine the matter. It took until 2004 for a Joint Technical Group to be formed which drafted an interim agreement for the sharing of the river water during the lean season. However, in 2005, the JTG admitted its inability to come up with a solution.
In 2005 itself, the Joint River Commission stated that the river will not be able to meet the needs of both the countries during the lean seasons, hence, any agreement that is made will have to be based upon shared sacrifices. In 2010, the two countries agreed to resolve the matter expeditiously and drafted some principles for the sharing of river water during the lean season.
In 2011, the agreement was to be signed during the visit of the then Prime Minister of India, Dr. Manmohan Singh, to Dhaka, Bangladesh. However, it fell through when the Chief Minister of West Bengal, Mamta Banerjee protested against the proposed allocation of 50 per cent of the river's water to Bangladesh.
Since then there have been bilateral discussions on the dispute between the two countries but they have been unable to reach upon a mutually agreed agreement. Something that has been continued to be a major sore point within the bilateral relations of India and Bangladesh!
Main Problem
Teesta barrage, whose construction started in the late 1970s, is the largest irrigation project of the entire eastern region. It aims at utilizing the potential of Teesta River in hydropower generation, irrigation, navigation, and flood moderation. India, being the upper riparian country, controls the flow of the river water into Bangladesh from the Teesta barrage. Even Bangladesh has constructed a barrage downstream that provides water for agriculture and irrigation to the drought prone areas of northern Bangladesh.
Bangladesh argues that the construction of Teesta barrage has drastically reduced the availability of water downstream, especially, in the dry season. On the other hand, it's not just Bangladesh that is facing such issues, India is facing such issues as well. A reduced availability of groundwater due to underground tunnelling has been witnessed which has impacted agricultural productions and livelihoods in the region. The drying up of natural springs and local water resources, the matter which also needs to be addressed, has resulted in growing scarcity of drinking water. An increasing number of landslides have also been witnessed in the mountainous regions of Sikkim.
Development of hydropower projects and the construction of dams are majorly held responsible for all such issues. It has been a growing concern in India and something that the environmentalists, scientist, social activists have all cautioned against. Changes in the river, which have largely been due to the dams being constructed on the Teesta are being witnessed, including frequent changes in the course of the river, delta formation, high rates of siltation, increased erosion, and siltation of agricultural land in the areas surrounded by the river.
Availability of water for irrigation is a key issue, particularly for West Bengal, as highlighted by local communities. It is estimated that the availability of water for irrigation be reduced due to the series of proposed dams since every hydropower project is estimated to absorb at least 5 per cent of the river's running water.
Similar is the situation with Bangladesh as well where farmers are being forced to rely on tube wells to pump underground water which has resulted in increased cost of production and also, reduced areas under cultivation. In many areas, increased siltation of riverbed has caused widening of the river which has resulted in bank erosion and flooding.
The Perspective Of Institutional Economics
The dispute is still hanging somewhere unable to find itself a reasonable solution. It is not just about the point of contention regarding the sharing of water, that how much water should India consume or how much of it should Bangladesh take away from the river, but it is also about the environmental concerns and the way it is impacting the humans. Maybe, if India takes up the discussions regarding sharing of some of the benefits that it would gain from its hydropower projects, it could happen that the dispute might be solved, but that would not solve the environmental concerns altogether.
Environmental economics, a strand of economics, offers one such solution which talks about using a price signal in waiving off a particular dispute. But in order to do that, you need to own that particular resource which is not possible in the case of a river. The market, thus, cannot allocate the resource using a price signal since there are no specified property rights, therefore, none of the state can boast of ownership. The lack of property rights disables either of the state to be able to sell it or rather, in this matter, be able to negotiate a settlement using a 'price' signal on the basis of cost-benefit analysis. Similarly, one state cannot also exclude the other state from using the river water since it's a common environmental resource for both the states.
This indicates towards the presence of externalities that happens when there are lack of property rights and people utilize their utility not considering what additional/negative utility others may get from it. In such a problem, institutional economics, another branch of economics, has some solution to offer. Elinor Ostrom, an American political economist talks about common pool resources that people have managed successfully for generations. She says that these resources should be managed in communities where people can collectively come and decide and set up some rules that should match the local conditions since different regions have different ecosystems.
Here, in the context of the Teesta River dispute, the major thing that is missing is the 'people' and their participation in forming a consensus over the usage of river water. The local communities are the major stakeholders of the river water and it is them who are being majorly effected but they have been kept away and everything has just boiled down to politics and the bilateral equations between the two states. This leads us to understand the issue from the lenses of political ecology.
Political Ecology And Its Links With The Dispute
Political ecology is that branch of geography that emerges from 'critical geography' and makes this basic point that physical environment in which we live in is not just natural but is characterized by a constant human intervention making it a 'built' environment. And since we live in such environment which is partly and very deeply influenced by human beings themselves, social and human processes should be right at the centre of our analysis.
Political ecology fundamentally connects questions of environment with questions of political processes and political power, something that is clearly visible in the dispute in discussion. It also draws insights from political economy, particularly, Marxian political economy to draw this connection between environmental issues, political power, and political and social processes.
David Harvey, one of the renowned scholars of political ecology, talks about the phenomenon of 'Accumulation by Dispossession.' This phenomenon talks about the existing social relations between the capitalist class and the farmers/working class. This talks about how the farmers are being left with no other option than to lose their lands and become a victim at the hands of the industrial development.
Here, in the context of Teesta River dispute, something similar is happening. On one hand, while the government and a section of civil society is happy with the expected benefits of the hydropower project like employment, energy sufficiency, new revenues, on the other hand, local communities, environmentalists, scientists, and activists are concerned about social, cultural, and environmental aspects of these projects. More such projects are proposed, more the economic and industrial development but only at the cost of environmental development and also, at the cost of the livelihoods of the local communities!
Conclusion
The politics of the two countries, their asymmetric relations, and their urge to economic and industrial development has costed the local communities their livelihoods. For the authorities concerned, it's about their political ego, their incapability of meeting the local needs through the existing water share, but holistically, this matter is not just about that. Undoubtedly, it continues to be dominated by political procedures but what matters the most are the local communities who are suffering on both the sides of the borders. It is these people who are losing their livelihoods, lands, and the allied opportunities but have been kept away from the major procedure of decision making. The sufferers are none but the environment itself whose course is being decided by the humans and also, the humans – but only the ones that are dependent upon the same environment for their livelihood opportunities. Rest that remains is the politics!