Addressing the Depth and Breadth of Quality Issues in the Indian Education System
Interview with- National Scholar Prof. Swapan Kumar Majumdar
Prof. Swapan Kumar Mujumdar, is India's renowned Academician, National Scholar and Management Expert who is currently the Director of the Institute of Management at the J.K Laxmipat University in Jaipur of Rajasthan State. He is an avid reader, critical thinker and a passionate teacher with thirty four years track record of success in teaching, consulting, research and academic administration of world class organizations.
Dr Majumdar is a national scholar, who has crossed many oceans to quench his thrust for knowledge and emerged as a transformational thought leader. He has several publications in national and international journals and has a varied area of research interests from Genomics of Executive Leadership; Macro and Micro Variables of Sustainable Development; E-Business Management; Digital Economy; Market-Economy, Demography, Geography, Growth, Globalization and Governance to Make in India vs Made for India and so on.
Dr. Swaleha Sindhi author with Modern Diplomacy & Dr. Adfar Shaha Delhi based Sociologist visited J.K Laxmipat University in Jaipur of India's Rajasthan and had an in-depth interaction on the theme of 'Education in India' with Prof. Mujumdar.
Modern Diplomacy (MD): At the outset tell us briefly about yourself and your achievements Sir?
Prof. Swapan Kumar Majumdar (SKM): My basic qualification is M.Sc, B.Tech with MBA. I did my M.Sc. from the London School of Economics, UK, and M.Phil. from Imperial College of Science Technology, London, UK. I have a PhD in Business Management from IIT, Delhi. Basically I am a Professor of OMISS (Operations Management, Information Systems and Strategy), and a receipient of the Award for "Best Teacher of the Year 2010 in Operations Management" by juries of the 18th Dewang Mehta Business School Award on 24.11.2010 in recognition of leadership, development, innovation and industry interface of Business school. Being a member of academic and administrative audit committee of various Universities in India, I was Ex‐Chairman of academic council of Al Akhawayn University, Morocco. Being instrumental in creating centers at different universities and having mentored various nationally and internationally funded projects, I am also member of various scientific and professional societies in India and abroad.
(MD): India seems to have a remarkable achievement in economic domain which in turn has brought lot of changes in the education sector. However, these changes have not turned to be sufficient to solve the ever existing and ever changing educational problems in India. What is your take on it Sir?
(SKM): Quality and quantity are the two major problems of Indian education systems. India is the 2nd highest populous country of the world with 1.32 billion populations of which 27.9% are illiterate. In quantity, nearly 360 million Indians are illiterate, which is largest in the world, of which bulk of them live in 638000 villages rests are in towns and cities. As far as the quality is concerned, even after 68 years of independence, only two Indian institutes could find their place in to the top 200 list of world's best universities and altogether 17 are in the list of world's top 800 Universities according to World University Ranking 2015. Every year millions of Indians are graduating from 740+ (Wikipedia) Indian universities and nearly half of them (47%) are not employable. Both quality and quantity are being addressed.
(MD): Do you think that issues persist due to faulty Education Policies in India?
(SKM): The problem persisted due to lack of priority and commitment. Though Indian literacy rate has improved six times from meagerly 12% in 1947 to 72.1% in 2015, but much lower the world average literacy rate of 84%. It took 62 years to pass the Right to Education bill. There is no comprehensive national education policy. Education is a state subject. Standard and responsibility remained fragmented. Up gradation and up scaling of education standard hardly figured as the priority agenda of Indian state governments. The gap between education and employment are getting wider. At the same time demands for skilled people are increasing worldwide. These are the signs and evidences of faulty education policy.
(MD): What according to you are the challenges and constraints in meeting International standards in Indian education? What is your view on external objectives versus local realities?
(SKM): The key constraints are infrastructure, outdated syllabus, obsolete pedagogy, unqualified teachers, ineffective regulatory mechanisms and absence hunger to excel in education. The major challenges are improving access and quality at all levels, continuous upgradation of syllabus and retrofitting pedagogy, increasing funding at higher education, nurturing innovation, critical thinking and inculcating practice oriented higher order thinking and writing skills. The country need quality education at primary and secondary schools, where every child gets equal opportunity to maximize his or her full potential.
(MD): Some of the key systemic challenges (access, equity, quality) stem from the lack of public investment and a flawed regulatory structure resulting in the rapid and unregulated growth of private provision. Share your views on it?
(SKM): The root of all Key challenges is our national education policy. It took 62 years for GOI to enact Right to Education (RTE) Bill and incorporated education as fundamental right of every children and remained as state subject. Even after the constitutional amendment, our political leaders/representatives lacked the commitment to eradicate illiteracy and improve the facilities, accessibility and most importantly quality of education. They failed to perceive education as an important element of development process, a tool/ avenue to improve quality of life.
(MD): There has been an increasing dissonance in the government's view of foreign institutions, do you think it is possible for India to build a world-class educational system and ensure that education remains a non-commercial activity that embodies national values and priorities?
(SKM): Yes, I do believe that it is possible for India to build unique world-class education system. When we coin the term "world-class' we are raising to the standards and quality, such education which promotes and propagates higher order of thinking skills and has universal appeal and which is beyond the boundaries of national values and priorities, The second part of your question, especially about government's dissonance towards the entry of foreign institutions, I feel that today's education must have the depth and breadth. Foreign institutions will bring that diversity and as well as global competitiveness of our educational institutions and systems and which eventually will improve standard of our higher education. Finally, it is needless to say that higher education is not for the mass, but for the deserving class and all higher educational institutions compete for talents (students and teachers) and there is no way to eliminate commercial element in an endeavor wherever there is competition.
(MD): What are your recommendations to educational leaders and policy planners to arrive at plausible, meaningful solutions to help provide for quality education to the local population while at the same time meeting international standards?
(SKM): The five pillars: (1) Education is the key for 'Human Development', (2) Education is a 'Fundamental Right' of every Indian child, (3) 'Learning Ability' and innate talent ('g' factor) of individuals varies significantly widely, (4) Talent remain hidden unless uncovered and nourished and (5) Education is a 'State Subject'. Indian education planners keep these five points in mind to frame a policy which should facilitate full exploitation of development potential of deserving individuals as well as take care of the diversity, preferences and competitiveness into account. and (A) India must provide high quality basic education for all up to 16 years (as Fundamental Right for Every Child); (B) beyond 16 years is based on competency and choice. Secondly, there is no parity between talent and pocket. Thirdly talents needs to be nurtured to bloom. As seed needs the soil, water and other supports for germination and growth. Similarly, a national education policy should provide opportunity for every citizen the basic support at the germination stage and multiple platforms for the growth phase to compete and choose a career or profession according his or ability. However, supports need resources. As the size of education problem is very large. This necessitates huge resources and funding. As a developing country, India alone cannot handle the problem. The best way forward is to go global, open up, and remove all the administrative obstacle. I am in favour of open international policy rather than being conservative and narrow nationalistic view of education. India should have a broad view of world-class education system. India needs thousands of high quality schools, hundreds of world-class higher educational institutions. Investment needs are in trillions. The solution is collaborate, coopt, coordinate and control the quality. We don't have much time. We have to act fast. Set up as many as new institutions possible plus upgrade the existing institutions as well as open the doors for foreign institutions which will not only increase competition in higher education, but will also increase quality, diversity and employability.
(MD): Can we hope that this New Education Policy (NPE-2015) will shape the country's education and employability ecosystem for coming several years?
(SKM): Certainly yes. Realization is the seed of change. Plan and propositions are the action plans for making things happen. When the seeds and the soils are ready, the only things that are required – execution followed by monitoring and controlling i.e. academic administration.
(MD): There is an increased emphasis on capacity building and long-term sustainability in the global economy. How can we achieve this?
(SKM): There is no other resource that 'Human Capital', which can provide sustainability in the global economy. Rest are all volatile. The attain sustainability, we need to build human capital develop talents and education is the root and the path of human development. Who so ever has neglected education remained as poor despite having rich natural resources.
(MD): Do you think that the education system in India is ready to set the tone of India's competitiveness as a young demography in promoting 'Make in India' and 'Digital India' missions?
(SKM): This question has three components: (i) Readiness of Indian Education System to equip Indian youth to be competitive, (ii) Readiness of Indian Education System to comply with the 'Make in India' and (iii) Readiness of Indian Education System to comply with the 'Digital India Mission'. Let me answer the last one first. Digital India Mission is transforming and integrating all disjointed component of economy in the digital format so that any-one from anywhere and any-time can access, interact and transact business. This provides transparency. It is mixed bag. Digital format increase the size of the market as well as increase competition. Size and location does not matter. What matters are competency and skills? Second part, 'Make in India', is an open invitation to global manufacturers to set their manufacturing facilities in India to make use of the facilities and skills and youth power of India. The underlined assumption is that there are large pool of skilled labour in India and the Global manufactures will be able make best use of these labour resources. Now the key question is: Is Indian yours are well equipped or skilled? Are Indian youths employable? Statistics and data reveals that vast majority of Indian youths are not employable. This answers the question that all is not well in Indian education system. Present Indian education system is not ready for mass skilling of the Indian youths. Indian education systems need to be revamped and retrofitted with the changing need of the globe and the mission of the country. Indian education system must be capable of producing graduates who are not only employable locally, but equally competent enough to meet the global completion and should be able to make their need felt at local as well as global arena.
(MD): What are your views on the existing system of Quality Assurance Systems in Educational Institutions?
(SKM): In my opinion, there is no set standard Quality Assurance Systems (QAS) in Educational Institutions across India. There are premier autonomous educational institutions like IIMs and IITs, NITs and renowned private universities. But as such there is no written QAS. The situation has become more complicated by mushroom growth of private players in Indian education systems. They are neither keen on quality nor standard. Many private players created huge infrastructure and buildings. But educational institutions are not built by buildings but by systems and dedicated teachers and talented students. Shortage of talented faculty and students and huge investment in infrastructure and marketing leaving very little attention for QAS. As a result large chunk of today's graduates are not employable.
(MD): What according to you are the real reasons behind so many educational institutions seeking international accreditations?
(SKM): A Quality Assurance System is considered reliable when the measures are robust and exhaustive when it measures all the aspects/parameters of the process that determines quality of the process as well as the quality of the outcome. India has yet to come up with a QAS for educational institutions, which has wide acceptance in the international community. Conversely international accreditation systems has matured over the years and accepted by world organizations. Internationally accredited institutions have to measure their processes and systems and demonstrate the evidences of the quality of their processes and the outcomes. Evidences must demonstrate the robustness and strict compliance of the standard and provide the testimony of the goodness of the systems and procedures of the educational system. That is the reason many educational institutions, who wish to differentiate themselves from the rest to attract quality global students and faculty sought for international accreditation.
(MD): How can "Make in India Approach" incentivize the advancement of business in India?
(SKM): Technology is the driver of growth and manufacturing is the mother of product innovation and development. Until a country develop its competency in innovation and product development, it will remain at receivers end. Critical success factor of product leadership depends on the capacity building in key manufacturing. No one will give away their product know-how to a third party or country. The only way to get hold of the technology is to collaborate, coopt or facilitate manufacturer to set up their manufacturing units at your place. This will facilitate and incentivize technology diffusion and development. 'Make in India Approach' is a strategic approach to incentivize global manufacturer to setup their manufacturing plant in India. Statistics says that one manufacturing job create 8-10 associated jobs. Thus this will take India forward towards the goal of 'global excellence' in product leadership.
(MD): Thank You for giving your valuable time Sir.
Questioning the Novelty of India's New Normal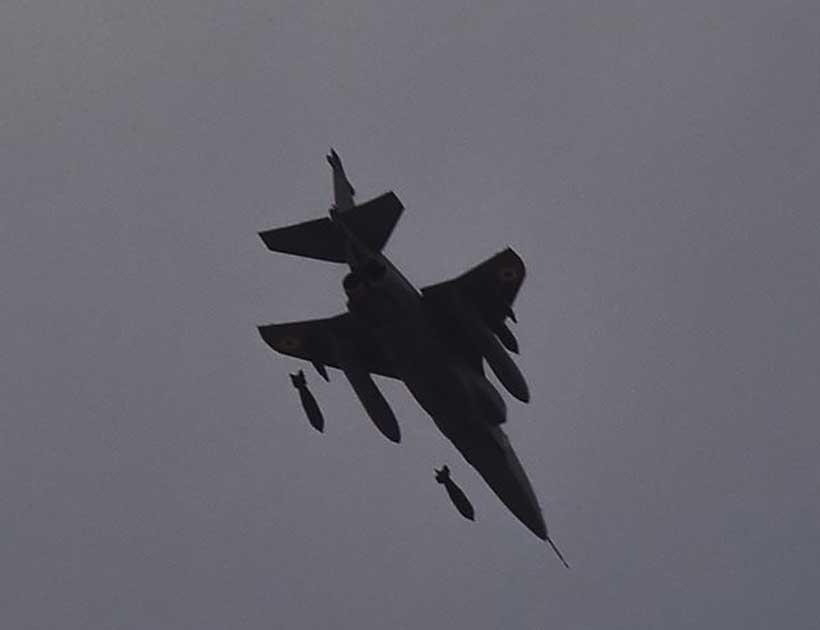 In recent years Indian notions of Pre-emption and so-called surgical strikes have been referred to as the 'new normal' by many in India. These have contributed to further affecting the security, stability and strategic equilibrium in the South Asian region. This is evident in how the top-brass within the Indian military has repeatedly asserted that India reserves the right to punish Pakistan with such notions of preemptive strikes across the Line of Control (LoC) under its limited war doctrines, which themselves belie a desire to wage a low-intensity conflict across the border. At the doctrinal level, India has been planning for this for quite some time as evident from its 2004 Cold Start Doctrine (CSD)as well as its more recently released doctrines such as the 2017 Joint Doctrine of the Indian Armed Forces (JDIAF) and the 2018 Land Warfare Doctrine (LWD). These doctrines are all based upon proactive strategies and indirect threats of preemptive strikes against Pakistan. Based on the current patterns of Indian aggression these ideas hold immense significance when considering the latest rounds of tensions over the disputed territory of Kashmir as witnessed in the short-lived military engagement between the two countries in February 2019.
Inspired by such notions and in typical fashion, the new Army Chief of India Gen. Manoj Mukund Naravane wasted little time in blaming Pakistan for sponsoring terrorism in India. The same day he took charge of his new appointment he claimed that India reserves the right to respond in the same way it had previously done through its so-called 'surgical strikes.' Moreover, he openly asserted to physically taking control of Azad Jammu and Kashmir (AJK) if his government ordered him to do so.
However, such assertions from the Indian political and military leadership are simply repetitions of the same statements that have been made by Prime Minister Modi, Mr. Rajnath Singh, and former Army Chief Gen. (R) Bipin Rawat in the recent past. Representing the same aggressive and jingoistic posturing, there is not much novelty in these statements. In fact, even in this so-called 'new normal' which these leaders have repeatedly described over the last few years, there is nothing new at all.
Even the oft-quoted notion of a preemptive 'splendid first strike' is not new for Pakistan as it had already formed a key part of the discourse surrounding the Indian and international strategic community since the years 2016-2017. According to this, if in India's assessment, Pakistan was found to be deploying nuclear weapons, as a contingency, India would likely resort to such a splendid first strike which it has always hinted as being a nuclear strike. As such all this does is prove Pakistan's pre-existing doubts over India's long-debated 'No First Use' (NFU) Policy. Yet, what's worth noting here is that this overt shift towards declaring a more offensive doctrinal posture from India represents a more focused attempt at undermining the deterrent value of Pakistan's own nuclear posture, thus ultimately destabilizing the South Asian region.
Instead, the only thing new to come out from all these assertions from Indian leaders is the prevailing fascist mindset within India that is being fueled by a false sense of racial superiority and hatred against Muslims. This was clearly stated by Prime Minister Imran Khan in his tweet when he attributed the cause of such provocations to the RSS's extremist ideology. Hence, Pakistan perceives the recent statements from India's top military brass as also being wholly politically inspired and as a routine attempt to divert attention away from the rampant domestic socio-economic issues currently plaguing India. The fact remains that Pakistan's response to this Indian self-proclaimed 'new normal' which was on full display during the Balakot crisis itself set a clear example of its full spectrum deterrence. Contrary to the notion that a conventional asymmetry of sorts exists between the two countries, Pakistan had responded conventionally and more befittingly while holding its own toe to toe. In other words, Pakistan proved that it can also restore deterrence via conventional means despite the quantitative edge of India's conventional forces and military hardware.
It is also worth noting that while India is spending billions of dollars on its military modernization program both in terms of its conventional and unconventional acquisitions; allocating billions for defence spending does not necessarily guarantee military supremacy. Especially if the adversary is determined to thwart any such attempts right from the outset. India's actual capabilities still differentiate widely from what its political and military leadership inspires and projects itself to be. In fact, there is a huge gap between the Indian leadership's expectations and what its military can actually deliver. As apparent not only in the absurdity of Gen. Naravane's statement but also in Prime Minister Modi's and others, the credibility of such threats already remains highly questionable.
Hence at the present, it seems that India is more keen on simply projecting military supremacy vis-à-vis Pakistan as opposed to actually attaining it, as reflected in the statements of its political and military top brass. Its favored notions of preemption at the doctrinal and strategic levels are evidence of such aspirations. As such the increasingly provocative posturing against Pakistan in the form of this so-called 'new normal' seems to represent simply a jingoistic approach to manipulate Indian public sentiment in the ruling government's favor. However, the fact remains that Pakistan has already nullified such notions of preemption in the recent past and has proved it time and again. As such India's aggressive posturing seems to be collapsing on itself with its self-proclaimed 'new normal' unlikely to pose any serious challenges to Pakistan's strategic posture at least for the time being.
From Scapegoat Back to Key Ally: Pakistan and the Perils of US Maximalism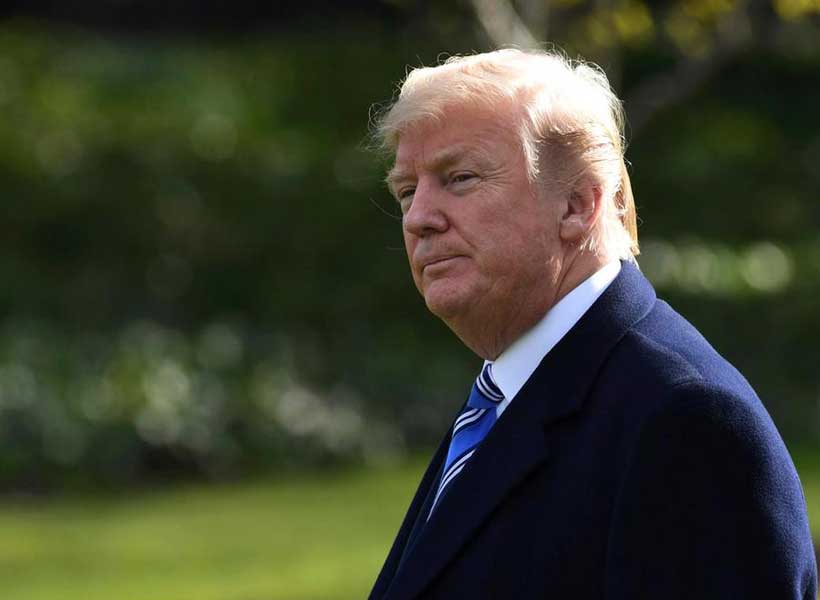 In the two years since President Trump accused Pakistan of giving nothing but deceit and lies, relations between both countries seem to have undergone a dramatic turnaround. This is evident not only in the official narrative being put forth by both countries with respect to one another, but also in how this growing sense of cordiality has culminated into a series of high-level visits and meetings between key representatives. For instance, the icy indifference with which US Secretary of State Mike Pompeo was greeted with in Islamabad back in September 2018 now stands in stark contrast to the frank more amicable meetings that have been held between Prime Minister Khan and President Trump thrice since then. Not to mention the back to back visits from Alice Wells, the current US government's focal representative for South Asia, that have further accompanied a steady yet gradual thawing of tensions.
Signs of this turnaround are further evident in how last month's resumption of military education and training programs for Pakistani Officers marks one of the first steps towards renewed strategic cooperation. This represents an important milestone since President Trump had announced the cancellation of all forms of US military aid to Pakistan in early 2018. Similarly, acknowledgments of the progress made as per the requirements of the FATF review, as well as the 'concern' expressed over India's recent actions in Kashmir are all signs aimed at placating some of Pakistan's most pressing interests. Thus, hinting at what more cordial relations with the US could look like for Pakistan, while just stopping short of making any concrete commitments.
Yet, to say that Pak-US ties have begun to 'normalize' or 'revert' towards a mutually beneficial status quo would be ignoring the age-old complexity that has characterized relations between both countries. Especially for a relationship that has been long described as blowing hot and cold, on and off, as a rollercoaster ride, or simply a love-hate one. History has borne witness to the fact that US foreign policy towards Pakistan has more than often been based on a ruthless pragmatism and maximalism. This all or nothing approach has brought immense amounts of aid and funds for Pakistan which have been always cut off just as abruptly as they were initiated. Often without any long-term assessment or appreciation of what such actions are likely to lead to beyond the US's more immediate goals.
None of this has been more evident than in US expectations from Pakistan regarding Afghanistan and the Taliban. It's no secret that the very inception of the Taliban came from US funds and training during the waning stages of the Cold War for which Pakistan played the role of an indispensable intermediary. Yet following the 9/11 attacks, US policy towards the Taliban changed overnight when the US in lumping the Taliban together with Al-Qaeda brought down its military might on the entire Afghan State. What's more it forced Pakistan to join its War on Terror almost at gunpoint. The infamous statement attributed to then US deputy secretary of state Richard Armitage where he allegedly threated 'to bomb Pakistan back to the stone age' stands as a stark reminder of how even labeling this relationship as 'complex' is simply an understatement.
This aspect is further reinforced in the damning revelations of the Afghanistan Papers that were released just last month. Representing a cache of candid interviews of key officials responsible for formulating and implementing the US's Afghanistan policy, these interviews have been used to piece together crucial mistakes at the strategic and policy levels made by successive US governments over the last two decades. One of these mistakes has been highlighted as 'trusting Pakistan as a friend' where Pakistan has been repeatedly accused of providing sanctuary and support to certain militant groups. Hence, accusations of Pakistan playing a double game, as well as the confusing distinctions between good and bad Taliban all contributed to a narrative that Pakistan was doing more to upend US progress than support it. This had caused much of the resentment and mutual distrust specifically during the Obama years which starting from calls to 'do more' resulted in the US unilaterally and covertly taking out Osama Bin Laden deep inside Pakistani territory. As ties worsened, the advent of the Trump presidency brought with them an overt sense of finality in the form of his new year tweet that was referred to in the beginning of this article.
Yet, even now as both countries come full circle with the US asking for help in bringing the Taliban to the negotiating table, one fears that the US may still not have learnt anything from its adventurist debacles. As the Afghanistan Papers themselves testify, Pakistani officials have remained quite candid in their desire to hedge their bets against the US by maintaining limited ties with the Taliban. This was made clear to Ambassador Ryan Crocker who had served as the US ambassador in Islamabad from 2004-2007. In one of his interviews in the Afghanistan Papers, the former ambassador directly quotes a conversation he had with Gen Ashfaq Kayani who was then the DG ISI.As Mr. Crocker himself recounts, the general had quite explicitly made clear his reservations against an abrupt US withdrawal that would force Pakistan to once again pick up the pieces while having made the Taliban a mortal enemy. Hence justifying the reasons behind Pakistan's so-called duplicity.
But considering how it is in fact the US now that is pressing Pakistan to use those same ties to help extricate itself out of the Afghan quagmire, Pakistan's strategy against the Taliban seems to have stood wholly vindicated. In fact, it appears downright visionary considering how in hindsight, Pakistan had repeatedly called on the US to consider negotiating with the Taliban – especially when the US had the upper hand following its initial successes back in the early 2000s.However,the US after squandering its own reputation and credibility and already having missed multiple chances to engage with the Taliban are now ironically banking on Pakistan to help secure an exit. A kind of exit that not only allows the US to perhaps save face at the international level, but also offer something palatable to the American people during an election year. Thus, once again reeking of the reactionary maximalism that has so often brought into question the US's reliability and trustworthiness as an ally. Not to mention President Trump's own 'America First' policy, which already risks squandering whatever little credibility the US has been left with in the first place.
India's Modi: Messiah or Menace
When the Hindu sages developed their way of life, they divided people into four castes: Brahmins, the thinkers, scholars and priests at the top for they were the guides; Kshatriyas, the soldiers including the king second for they protected and governed society; Vaishyas the merchants third with their commerce facilitating daily living; and Shudras who were the laborers and service workers at the bottom.
Well, the world has changed as it should but perhaps they had a point as there is a Vaish — not one at the top of the class but a tea-seller from a shop that would be at the other end of the spectrum from those charming English tea shops in Devon — now running the country. Of dubious education that has been challenged and a beginning in the ultra-nationalist RSS (once outlawed by India's founding prime minister and known also for producing Gandhi's assassin) Narendra Modi is at India's helm. His BJP party's rise is linked to stoking up tensions between Hindus and minority Muslims, whose suffering has been well documented. Police powers have been increased and Muslim Kashmir is now under direct rule from Delhi, while new laws are disqualifying Muslims from citizenship. So reports The Economist in its special issue, The State of the World in 2020 (p. 53).
Better known is the pogrom of Muslims in Modi's Gujarat when he headed the provincial government there, and his party's role in the destruction of a 500-year old mosque built by Babur so that the fictitious birthplace of Ram would be holy to both religions. Having overthrown the Muslim Lodi dynasty and with a tenuous hold, Babur was seeking friends among Hindu Rajas who generally owed fealty to the Delhi sultans. The Mughal Emperors also started the custom of marrying Hindu royalty to cement relationships and ensure loyalty. And this Mughal openness to other religions reached its apex under Emperor Akbar who founded a new religion, Din-i-Ilahi, attempting to incorporate the best from all faiths but which, lacking roots, died with him.
After the Indian rebellion against British rule, the British saw advantage in fostering division among communities in the infamous divide-and-rule maxim, now changed by Modi into suppress-and-rule, as the left-over Muslim community is poor and weak after the emigration of many to Pakistan following partition and independence in 1947.
Gandhi and founding prime minister Nehru's vision of a secular India is enshrined in its constitution, which Modi and the BJP's Hindu nationalist agenda subverts. Its Hindutva, a Nazi-like ideology holding Hinduism supreme, wants India to be an exclusively Hindu nation noting that Hindu and Muslim cultures are different, without regard to the similarities. As a video demonstrating the new ideology in practice points out, it is safer to be a cow than a Muslim in Modi's India.
It is what one can expect when an ill-educated, charismatic tea-seller takes over the world's largest democracy offering cultural superiority and its false pride, hare brained schemes like a deadline declaring old high denomination banknotes illegal causing chaos at banks. Poorly managed plans like toilets and gas cookers for the poor are touted as successes. But the toilets are not used because the plans did not include maintenance, and gas cooker distribution is riddled with corruption. Meanwhile, the economy suffers and the country ranks 102 out 117 on the Global Hunger Index (between Sierra Leone and Niger) and far behind Bangladesh. So much for the hype.