Capital Market Reforms Needed To Boost Colombia's Growth
A new World Economic Forum white paper highlights the key obstacles that prevent the further development of deep and liquid capital markets in Colombia, and defines measures to help overcome these challenges and boost economic growth.
Recent gains in Colombia's capital market development have come under significant pressure in the new macroeconomic environment. The size of the Colombian equity market as a share of GDP has declined by almost half in two years and liquidity in the local equity market has declined over time, placing Colombia's turnover ratio among the lowest in emerging markets. Colombia has only 74 companies listed on the stock exchange and has a low free float at less than 30%.
"Colombia's capital markets have developed significantly over the past decade, and we believe there remains great potential for further development," said Michael Drexler, Head of Investors Industries, World Economic Forum. "However, given today's challenging macroeconomic environment, the job is often easier said than done. This white paper reflects the views of all key stakeholder groups on how Colombia can further develop its equity market, helping create both the necessary conditions for sustained economic growth as well as providing a roadmap on how to unlock new pools of investment capital to finance economic development imperatives, such as the next generation of infrastructure."
The white paper identifies four key areas of action – encouraging greater issuer participation, improving the investor value proposition, enhancing market efficiency and transparency, and attracting global interest – as key steps that must be taken to develop Colombia's capital markets in the near term. Within these areas, the report specifically points to several areas that Colombia must tackle in the short term to develop its equity market:
Creating additional investment opportunities by encouraging increased issuer participation: the report points to the limited number of investment opportunities as a primary barrier to deepening and developing the Colombian equity market. As of December 2015, Colombia has only 74 companies listed on its stock exchange, which is dominated by only a few companies, including Ecopetrol, the state-run oil company that accounts for nearly 45% of the total market capitalization.Furthermore, compared to peer economies, the Colombian equity market has a very low level of free float, at only 29% as of 2014, which can threaten the market's liquidity and discourage investor participation. In contrast, its closest peers in Latin America are ahead – Mexico has 159, Chile 230, and Peru 275. The average free float at the end of 2014 was 39% in Chile, Peru 43%, Brazil 53%, and Mexico 59%. Promoting greater issuer education, addressing the burden and cost of issuance versus bank funding, and improving corporate governance were the areas identified as short-term priorities to reverse this recent decline.
Broadening the investor base by improving the investor value proposition: Tax regimes that align with financial development objectives, robust regulatory and legal frameworks that protect investors, strong corporate governance standards, and regulatory changes that encourage greater risk-taking were identified to help attract investors across all segments. While Colombia has made significant progress in developing a local investor base – especially pension funds – the equity market could benefit from a larger and broader investment base and specifically, from additional shorter-term investors with more speculative strategy. Insurers, mutual funds, hedge funds and family offices were identified as key groups to lead to a more liquid market with a wider range of investors and a broader suite of professionally managed capital market products.
Improving market access and efficiency: Despite significant development over the past decade, some operational and regulatory challenges still constrain access and efficiency in the Colombian equity market. For the market to continue growing in the future, Colombia's risk culture needs to evolve, recognizing that risk is inherent in capital market activities. Therefore, all market stakeholders need to strengthen risk management practices rather than create restrictions that can stymie further development. Further developing repurchase agreements, securities lending and derivative markets, increasing transparency and flexibility in the foreign exchange market, and encouraging access for foreign investors were the key areas identified that needed to be addressed.
Latin America's capital markets grew rapidly in recent years. The total stock market capitalization more than quadrupled in the decade before 2012, with Brazil, Mexico, Chile and Colombia representing the largest markets for equities. Similarly, bond markets have grown steadily across the region, with government bonds making up the majority of the market. However, since the end of the commodities boom in 2012, all markets have faced headwinds, and Colombia has fallen behind its emerging market peers in several areas. Given the complexity of capital market development, this white paper reflects the views of multiple stakeholders that policies must continue to be put in place now that will allow capital markets to flourish far into the future. Additional measures could improve Colombia's long-term economic growth prospects, particularly if key issues, such as the underdevelopment of the country's infrastructure, are addressed.
This white paper also defines a set of recommendations in the context of further development of the corporate bond market in Indonesia.

Renewables Account for Almost Three Quarters of New Capacity in 2019
The renewable energy sector added 176 gigawatts (GW) of generating capacity globally in 2019, marginally lower than the (revised) 179 GW added in 2018. However, new renewable power accounted for 72 per cent of all power expansion last year, according to new data released by the International Renewable Energy Agency (IRENA).
IRENA's annual Renewable Capacity Statistics 2020 shows that renewables expanded by 7.6 per cent last year with Asia dominating growth and accounting for 54 per cent of total additions. While expansion of renewables slowed last year, total renewable power growth outpaced fossil fuel growth by a factor of 2.6, continuing the dominance of renewables in power expansion first established in 2012. Solar and wind contributed 90 per cent of total renewable capacity added in 2019.
"Renewable energy is a cost-effective source of new power that insulates power markets and consumers from volatility, supports economic stability and stimulates sustainable growth," said IRENA Director-General Francesco La Camera. "With renewable additions providing the majority of new capacity last year, it is clear that many countries and regions recognise the degree to which the energy transition can deliver positive outcomes."
"While the trajectory is positive, more is required to put global energy on a path with sustainable development and climate mitigation – both of which offer significant economic benefits," continued Mr. La Camera. "At this challenging time, we are reminded of the importance of building resilience into our economies. In what must be the decade of action, enabling policies are needed to increase investments and accelerate renewables adoption."
Renewables accounted for at least 70 per cent of total capacity expansion in almost all regions in 2019, other than in Africa and the Middle East, where they represented 52 per cent and 26 per cent of net additions respectively. The additions took the renewable share of all global power capacity to 34.7 per cent, up from 33.3 per cent at the end of 2018. Non-renewable capacity expansion globally followed long-term trends in 2019, with net growth in Asia, the Middle East and Africa, and net decommissioning in Europe and North America.
Solar added 98 GW in 2019, 60 per cent of which was in Asia. Wind energy expanded by close to 60 GW led by growth in China (26 GW) and the United States (9 GW). The two technologies now generate 623 GW and 586 GW respectively – close to half of global renewable capacity. Hydropower, bioenergy, geothermal and marine energy displayed modest year on year expansion of 12 GW, 6 GW, 700 MW and 500 MW respectively.
Asia was responsible for over half of new installations despite expanding at a slightly slower pace than in 2018. Growth in Europe and North America increased year on year. Africa added 2 GW of renewable capacity in 2019, half of the 4 GW it installed in 2018.
Highlights by technology:
Hydropower: Growth was unusually low in 2019, possibly because some large projects missed their expected completion dates. China and Brazil accounted for most of the expansion, each adding more than 4 GW.
Wind energy: Wind performed particularly well in 2019, expanding by nearly 60 GW. China and the United States continued to dominate with increases of 26 GW and 9 GW respectively.
Solar energy: Asia continued to dominate global solar capacity expansion with a 56 GW increase, but this was lower than in 2018. Other major increases were in the United States, Australia, Spain, Ukraine and Germany.
Bioenergy: Expansion of bioenergy capacity remained modest in 2019. China accounted for half of all new capacity (+3.3 GW). Germany, Italy, Japan and Turkey also saw expansion.
Geothermal energy: Geothermal power capacity grew by 682 MW in 2019, slightly more than in 2018. Again, Turkey led with an expansion of 232 MW, followed by Indonesia (+185 MW) and Kenya (+160 MW).
Off-grid electricity: Off-grid capacity grew by 160 MW (+2%) to reach 8.6 GW in 2019. In 2019, off-grid solar PV increased by 112 MW and hydropower grew by 31 MW, compared to growth of only 17 MW for bioenergy.
Read the Highlights of the key findings and the full report.
South Sudan Economic Analysis Shows Growth Promise Amid Fragility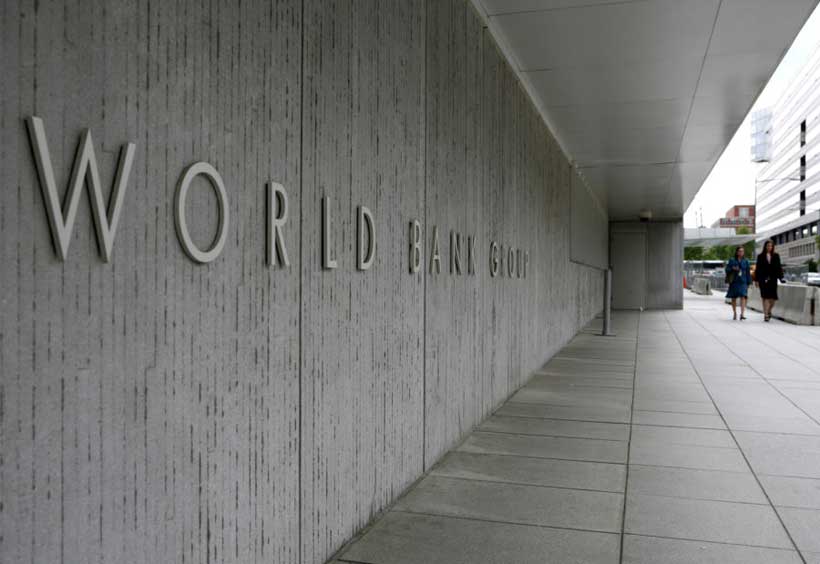 After a four-year contraction, South Sudan's economy appears to be recovering and reached 3.2 percent in FY18/19. However, according to the World Bank's latest Economic Update for South Sudan, the economy is still affected by high inflation which stood at 170 percent in October 2019. The report forecasts favorable economic outlook with growth expected to be in the range of 7.9 percent during FY2019/20 and exports projected to increase by 23 percent. However, the report cautions that a collapse of the peace agreement could push the economy back into recession over the same period.
According to the South Sudan Economic Update: Poverty and Vulnerability in a Fragile Environment, growth was mainly driven by positive movement in the oil sector, which recovered strongly. Dividends from the peace agreement also reduced conflict in certain regions across the country and led to a slight recovery in a few non-oil sectors. Growth in the oil and mining sectors was estimated at 10.7 percent, services sector is estimated to have grown by 0.4 percent, while agriculture is estimated to have contracted by 2.5 percent.
Despite the positive economic achievements, South Sudan remains among the poorest countries in the world and four out of five South Sudanese still live below the international poverty line of $1.90 per day. Hyperinflation, high debt burden, distortions in the foreign exchange rate market, challenges in budget execution, as well as sub-national conflict further exacerbate the situation.
"South Sudan has registered positive economic growth. However, in order for growth to have more impact on the lives of ordinary citizens, a significant portion must be reinvested in improving food security and basic service delivery," said Husam Abudagga, World Bank Country Manager for South Sudan.
According to the report, South Sudan could reach its economic and social ambitions by:
Addressing the underlying causes of conflict and restoring peace and stability;
Implementing comprehensive macroeconomic reforms, including measures to unify the exchange markets, reduce inflation, and diversify the economy;
Improving budget transparency and taking steps to provide timely and accurate information on revenue, spending, arrears, debt, and budget execution;
Increasing allocations and investment for service delivery, particularly in education, health, and rural development, necessary to improve resilience, reduce poverty, and build stock of human capital and avoiding a lost generation.
The World Bank's South Sudan Economic Update series aims to provide regular, comprehensive analysis of the South Sudanese economy. The report is intended to encourage constructive dialogue on public policies among the country's leadership and key stakeholders including development partners, academia, the private sector and civil society.
Less Than Half Pay for Media, News and Entertainment, But Willingness to Pay Is Rising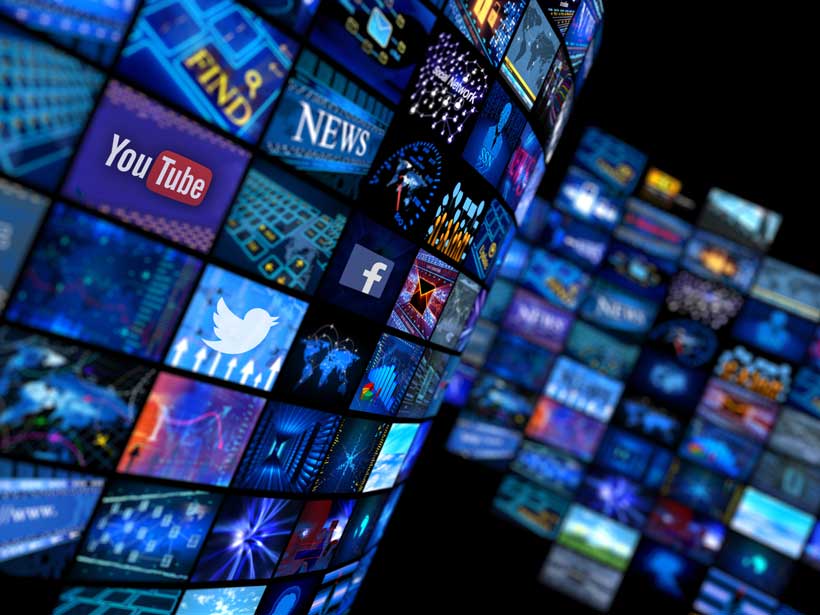 Less than half of consumers pay for media, with 16% paying for news and 44% paying for entertainment – but a willingness to pay is rising, according to new research published by the World Economic Forum.
Between 80% and 90% of consumers spend 24 hours reading, watching or listening to news and entertainment per week. Almost 60% of consumers have registered for a media service (free or paid) and have on average seven media services covering video, sport, gaming, music, podcasts, news and blogs. The study also highlights three strategic shifts in media – new payment architectures, the rise of podcasts and changing advertising environments.
"The current coronavirus challenge only emphasizes the indispensable role that media play in society today. With the value of content growing, the industry needs financial models that enable them to fulfil their social functions while still supporting widespread access to critical content. This can't happen in isolation: it requires dialogue, including with regulators, to find solutions that balance innovation, consumer welfare and corporate responsibility of every stakeholder in the media industry", said Kirstine Stewart.
The research is based on a survey, conducted for the Forum by Nielsen between early October and late November 2019, which asked more than 9,100 people in China, Germany, India, South Korea, the United Kingdom and the United States about their media consumption and payment habits and preferences. In addition, between May 2019 and January 2020 the World Economic Forum consulted around 100 executives from advertising, entertainment, news and other parts of the media industry about business strategies to attract and retain consumers – along with the implications these could have for society.
The consolidated findings show that, although the proportion of people paying for content may be small today, future willingness to pay is rising. Globally, those willing to pay in the future is 53% for news and 70% for entertainment.
Furthermore, two of the most dynamic global economies – China and India – show reasons for optimism. In China, 25% pay for news and 59% have at least one paid video or sport service, numbers may be explained by the greater prevalence of pay-per-use models in the country.
In India, consumers report a significant willingness to grow the number of news and entertainment services they pay for. Respondents say they are willing to pay for closer to three entertainment services and four news services, more than the maximum of between one and two services that most other countries report a willingness to pay for. This is juxtaposed with data from other countries, where consumers appear inclined to reduce their number of paid entertainment services, reporting preferences for a reduction in the number they have at present.
The findings also show that across countries young people (16-34) are more likely to pay for content. An average of 61% currently pay for entertainment and 17% for news, figures that are in both cases above the global averages in the general population. Looking at socioeconomic status, however, shows a greater presence of paid news subscriptions among higher income or higher status individuals. This suggests that concerns of emerging "information inequalities", where wealthier consumers have access to more or higher quality information, are very real.
With this in mind, the Forum's research considers the important question of who should be responsible for funding the production of content. On average, most consumers (55%) are aware that advertising can subsidise content creation. Yet almost half of respondents skip adverts whenever possible and almost three in four make efforts to reduce their exposure to it.
Although advertisers, consumers and governments each have a role to play in financing content, the survey results suggest that consumers expect governments to take a bigger role in supporting access to news than entertainment: 35% versus 18% respectively.
As these trends play out in an increasingly dynamic media environment, media companies are pursuing strategies to attract and retain paying consumers. The paper discusses the implications of moves into media by so-called "supercompetitors" in the digital economy.
These companies use content to drive value to other parts of their businesses and in doing so create opportunities and challenges for the industry. The Forum argues for further study of the impact of these actions on the media landscape and the wider economy and calls for an examination of how regulation could be used to balance innovation, consumer welfare and corporate responsibility more effectively.