United Nations Drowning Prevention Group launched on World Water Day 2018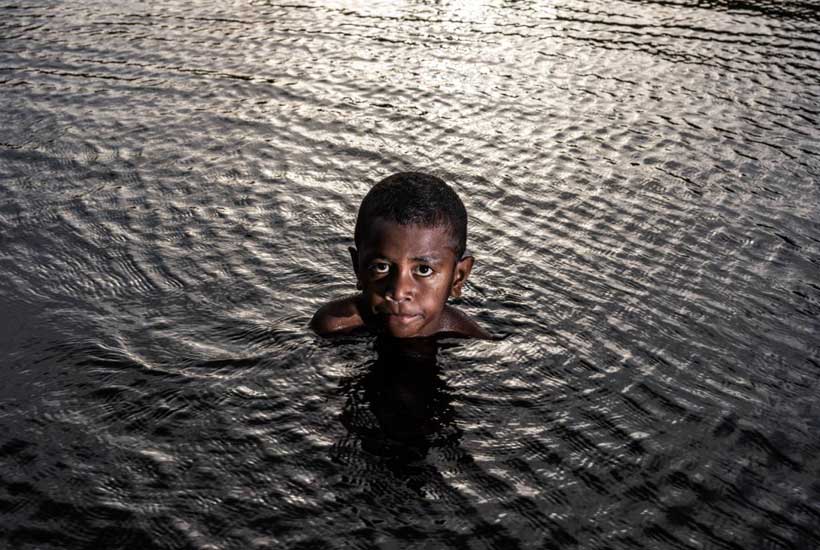 Ambassadors from across the world have highlighted the need for global drowning to be tackled if the United Nation's Sustainable Development Goals are to be met by 2030.
In an open letter on World Water Day (22 March), members of a newly formed UN group on drowning prevention, launched today, have called on the international community to recognise safe access to water as a global development priority alongside access to safe water.
With drowning claiming 360,000 lives a year across the globe, the UN Group of Friends on Drowning Prevention – with founding members including the governments of Bangladesh, Vietnam, Fiji, Thailand, Tanzania and Ireland – has called for drowning to be recognised and resourced in line with its impact on communities worldwide.
This comes as the UN launches the International Decade for Action on Water for Sustainable Development, focussed on addressing water-related challenges including access to safe water and sanitation.
Royal National Lifeboat Institution (RNLI) Head of International Advocacy Helen Morton said:
"Drowning is a silent epidemic. Responsible for more deaths each year than international development priorities including malnutrition and maternal mortality, it goes unrecognised and under-resourced. Drowning hits the most vulnerable first and worst; children and young people represent the majority of lives lost and almost all occur in low and middle income countries. Wasted lives and preventable deaths on an epidemic scale.
"Rightly, resource in recent decades has focused on delivering the human right to water, but it's now critical that we focus on water access in the fullest sense; recognising safe access to water as well as access to safe water as a pressing development problem, and as a means to enable development.
"The RNLI has been working with governments across the world committed to helping to end this silent epidemic, and we're encouraged that a new dedicated UN group has launched today on World Water Day to prove that prevention is possible."
The full open letter is available below.
A letter from the UN Group of Friends on Drowning Prevention
Today, on World Water Day, we celebrate that water enables the lives and livelihoods of billions of people across our planet. The launch of a new United Nations Decade of Action on Water is an opportune moment to reaffirm our commitments to this urgent and important issue.
But in our efforts to achieve the Sustainable Development Goals (SDGs) and make the UN Decade on Water successful, we must address the issue of water access in the fullest sense – that includes recognition of the realities in which those who are left behind live.
While our focus has been on access to safe water, it is critical to draw the attention of the global community to the need for safe access to water.
Each year, drowning is responsible for more deaths than malnutrition or maternal mortality. It affects the most vulnerable first and worst; almost all of the 360,000 drowning deaths occur in low- and middle-income countries. Among these, children and young people represent the majority of lives lost. Every other minute, a child loses their life to the water. Drowning is the number one cause of child mortality in many countries across South East Asia and the Western Pacific.
In committing to the SDGs every country in the world has committed to deliver a set of Goals for their citizens by 2030. Ensuring safe access to water will be critical to reducing child mortality and to achieving sustainable development as a whole. Drowning prevention is a forgotten but fundamental enabler to ensure that every child survives and thrives; while insuring investment in nutrition, education and immunisation and providing a set of required survival skills that will protect our future generations.
Drowning is not fate, nor inevitable.
Every life lost to the water is preventable. Simple and scale-able solutions, such as survival swim lessons, community crèches and flood response skills, can be delivered at a large scale and low-cost, saving hundreds of thousands of lives. This is ever-more important with growing exposure to water due to climate change and increased risks of natural disasters, yet to date drowning has been absent from political debate, and has not received the level of public attention it deserves.
So, today, we officially launch the Group of Friends on Drowning Prevention, to mobilise governments from across the geographic and political spectrum to act on this common cause; to ensure that the issue of drowning prevention is recognised and receives resources commensurate with its impact on communities worldwide.
As the President of the General Assembly launches the Decade of Action on Water for Sustainable Development, we call upon him, and fellow leaders, to recognise the importance of safe access to water alongside access to safe water. If we are to achieve the Sustainable Development Goals and ensure that no one is left behind, inaction is not an option.
Signed by:
Masud Bin Momen, Ambassador of Bangladesh to the United Nations Luke Daunivalu, Ambassador of Fiji to the United Nations Virachai Plasai, Ambassador of Thailand to the United Nations Nguyen Thi Phuong Nga, Ambassador of Viet Nam to the United Nations
Hunger and obesity in Latin America and the Caribbean compounded by inequality
For the third consecutive year, the number of those chronically hungry has increased in Latin America and the Caribbean, while 250 million – 60 percent of the regional population – are obese or overweight, representing the biggest  threat to nutritional health, said the UN Food and Agriculture Organization (FAO) on Wednesday.
Speaking at the launch of the 2018  Panorama of Food and Nutrition Security report in Santiago, Chile, FAO's Regional Representative, Julio Berdegue said it was an "appalling" threat to health overall, affecting women and indigenous groups the most.
The Panorama, published annually by FAO, the Pan American Health Organization (PAHO), the United Nations Children's Fund (UNICEF), and the World Food Programme (WFP), explores strategies to halt the health threats posed by hunger and malnutrition in Latin America and the Caribbean.
According to the report, hunger, malnutrition, lack of micronutrients, and obesity largely affect lower income families, women, indigenous communities, Afro-descendants and rural families.
Principle causes of malnutrition amongst the most vulnerable, can be traced back to changes the food systems have experienced in the region, from production to consumption. With a greater strain on the demand for nutrient-rich food like milk and meats, many resort to less costly options which are often higher in fat, sugar and salt.
"Obesity is growing uncontrollably," Mr. Berdegue said.
Maria Cristina Perceval, who serves at the regional director for UNICEF in the region, said stunting correlates closely to inequality and poverty levels, and being chronically overweight "is also increasingly affecting the poorest children," highlighting that lower income families have unequal access to healthy diets.
Obesity has become the greatest threat to Latin America and the Caribbean when it comes to nutritional health conditions. Nearly one in four adults are obese and more than seven percent of children below the age of five are overweight—higher than the global average of 5.6 percent.
To address the exacerbation of hunger and obesity, a "multispectoral approach is needed," Director of PAHO/WHO, Carissa Etienne said, adding that the solution requires addressing social factors just as well as water quality and access to health services.
In response to growing malnutrition, partner authors on the report call on countries to implement public policies that combat inequality while promoting health and sustainable food systems.
Mind-Reading, Mood Manipulation: Grounds for Caution and Optimism at the Frontiers of Science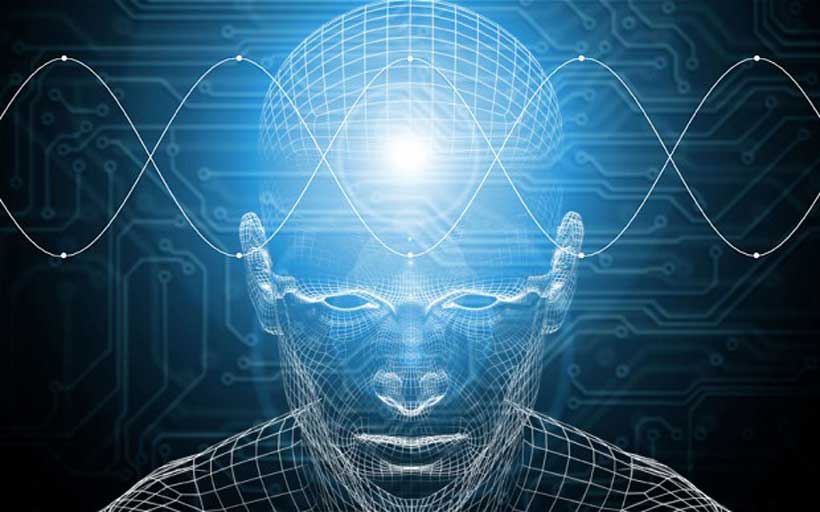 Eight areas of scientific research with the potential to have the greatest impact on life on earth are today highlighted with the publication of the World Economic Forum's inaugural Future Frontiers 2018 survey.
The list is an attempt to show how the simultaneous coming of age of a range of technologies is already affecting our future in ways beyond their original premise. By focusing on frontiers with negative as well as positive implications for life on earth, the survey's findings are also an attempt to galvanize efforts to put in place safeguards to prevent future misuse.
The inspiration for the list comes from a survey of 660 global experts from the Forum's Global Future Councils and Young Scientists community as well as users of its Transformation Maps. Tellingly, many of the technologies that caused respondents most concern stem from breakthroughs designed to solve problems. The question of how to regulate the "dual use" of technology without stifling research that could lead to sizeable societal benefits is becoming one of the greatest challenges for leaders in the Fourth Industrial Revolution.
"The frontiers of science should not be seen as barriers, but rather opportunities to enable collective action in pursuit of solutions to the challenges facing our world today," said Lee Howell, Head of Global Programming at the World Economic Forum.
The Future Frontiers of 2018 are:
Cause for hope
Quantum biology: Birds' ability to navigate thousands of miles or DNA's propensity to mutate are examples of how biology has evolved to take advantage of quantum behaviours. Nascent research into the role quantum physics plays in the human brain could unlock some of science's greatest mysteries.
Machine learning through small data:Artificial intelligence (AI) currently requires huge amounts of data to make relatively small advances in functionality. Conversely, the human brain can typically achieve excellent outcomes through its ability to generalize using very little data. Machines gaining the agility of the human mind would be a game changer.
Room temperature conductivity:The ability to transmit and store electricity without loss or degradation could herald a clean energy revolution and enable new technologies. Currently, superconductivity is difficult to achieve and prohibitively expensive, a situation that scientists are working to change.
Venomics: If only the medicines we use today were as effective as natural toxins and venom in binding themselves to specific targets in the human body. With more than 220,000 individual species producing nature's perfect "super drugs", the race is on to harness this potential for good.
Cause for concern
Lethal autonomous weapons (LAWS): Drones and robots have a huge role to play in building prosperous, peaceful societies. Unfortunately, they can also be used in warfare. More worrying still, once deployed they could make their own decisions about the use of lethal force.
Digital phenotyping: The ability to use technology to predict illness or ailments that are invisible to the human eye is rapidly becoming a reality. The implications for privacy and digital rights are profound if government, companies or third parties discovered a means by which to use the same techniques to secretly capture changes in our mental health.
Non-invasive neuromodulation: The ability to stimulate the brain using electrical currents is opening up a world of new treatment for conditions such as Parkinson's disease or depression. Without clear regulation, the same techniques could be used to deliver unfair advantages, reinforcing inequalities. Worse still, there is the potential for government to use it to manipulate the mental states of specific groups, such as soldiers.
Predictive Justice: AI, neuroimaging and big data has opened up a world of possibilities when it comes to identifying individuals and scenarios where a crime is likely to occur. The downside is the risk that the same techniques are used to produce fake evidence and protect the guilty.
Discussion about how to optimize the positive aspects of these future frontiers while mitigating their negative effects will be the focus of a number of workshops and action-oriented sessions at the Annual Meeting of the Global Future Councils which will take place in Dubai, United Arab Emirates, 11-12 November.
Report: Rich economies not a promise of education equality
High national wealth does not guarantee equal access to a quality education, a new report released on Tuesday by the UN Children's Fund (UNICEF) suggests.
The report incorporates new data from 41, wealthy, member countries of the European Union and the Organization for Economic Co-operation and Development (OECD).
Countries were assessed on their children's access to quality education, and differences in performance among children from preschool to primary school levels.
According to the report, some of the poorest countries surveyed, such as Latvia and Lithuania, demonstrate higher preschool enrollment and more compatible reading performance among its students than wealthier countries.
The survey was conducted by the UNICEF Office of Research-Innocenti, established by UNICEF to gather data in support of its advocacy for children worldwide.
Director for the research centre, Dr. Priscilla Idele said, "Countries can offer their children the best of both worlds: They can achieve standards of excellence in education and have relatively low inequality."
She added that rich countries "can and must" ramp up their efforts to ensure children from disadvantaged families are meeting education standards, as they are most likely to fall behind.
Circumstances beyond children's' control, the report says, are driving some students to outperform others. The poorest households, for example, show lower preschool attendance rates, while first-generation immigrant children struggle more than non-immigrant children.
The report advises modifications to early education programs, aid to low income families to reduce socio-economic disparities, and production of more data on the subject via longer, in-depth studies, to improve overall education accessibility and performance.
This report is part of the Innocenti Report Card initiative, designed to monitor and compare the performance of wealthy countries in securing the rights of children.
This research is intended to help ensure that all girls and boys complete free, equitable and quality primary and secondary education by 2030,a  central focus of Sustainable Development Goal 4 one of 17 global goals set by the United Nations General Assembly in 2015.