Hurdles in Pakistan's Quest for Reaching Space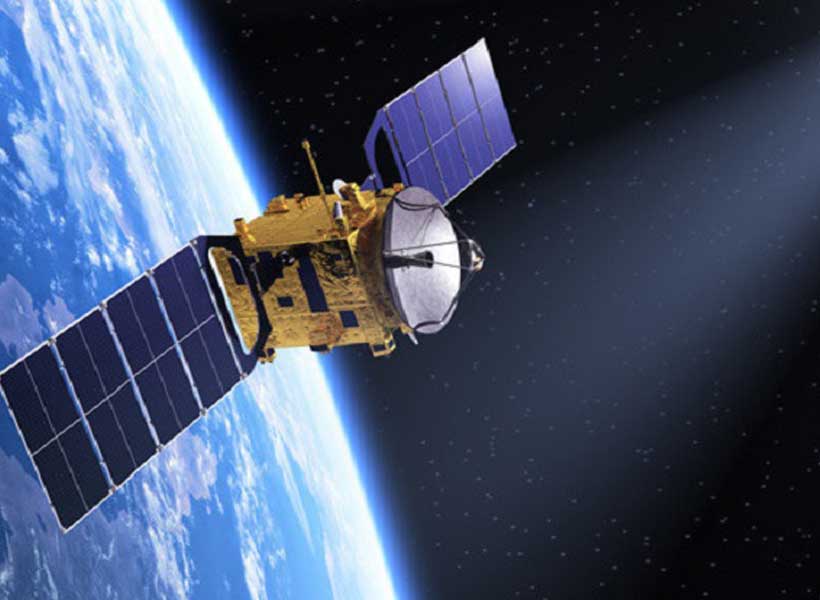 Space exploration is an expensive national objective for the state to pursue. In addition, if a state is a developing country facing much pressing traditional and non-traditional threats, space exploration has a tendency to end up an optional objective.
Every state has a right to prioritize which ever national objective it wants to achieve first. When it has issues like poverty, corruption, unemployment and terrorism etc. at hand, aiming for the space becomes a herculean task. Same happened in case of Pakistan.
However, a question arises that in the age of globalization, telecommunication and information technology is it plausible for a state to achieve its national objectives without investing into space technology? Space technology is becoming an essential as dependency on modern technology is increasing. Developing state cannot stand with developed nations of the world without investing into space technology. Space satellites are becoming a necessary technology to not only ensure state's progress in information technology but they are vital for military interests of state as well. Space satellites are dual use technologies that are equally effective for military usage. These satellites enable the states in intelligence gathering, navigation and military communication, high resolution imagery and most importantly in developing early warning systems. With the help of early warning systems, states could detect the flight paths of incoming ballistic and cruise missile from enemy as well.
Though Pakistan is a developing state but it never shied away from pursuing ambitious technological pursuits. Pakistan's space program "Space and Upper Atmosphere Research Commission (SUPARCO)" established in 1961, is an example that as a nation importance of space exploration is not lost on state. Pakistan was the first country among its regional neighbors to pursue space program. However, these glittering generalities are part of the past that Pakistan witnessed regarding space satellites. Currently Pakistan is lagging in space program. In this day and age Pakistan has yet to launch remote sensing satellite in space which is essential in monitoring, recording change and in intelligence gathering as well.
Contrary to Pakistan its neighbor India which initiated its space program 8 years later, is now a record holder of sending more than 100 commercial and national satellites in one go. Furthermore, India has so far launched more than 100 satellites and establishes its network of satellites not only for commercial purposes but for military purposes as well. At the moment, India is using its 13 satellites for military purposes including Cartosat 1 and 2, Risat 1 and 2 and GSAT-7 or INSAT-4F for intelligence, surveillance and reconnaissance over enemy areas.
The fact that India is also a developing country where the population is increasing and resources are becoming scarce by the day, is thought compelling. It is evident that by being mindful of military and economic benefits of space exploration India never gave up on its progress in arena of space technology. Significant contribution to India's space program came from the development of strategic ties with the US and consequently its accession to MTCR and Wassenaar Arrangement. It's beyond any reasonable doubt that India's space program achieved its glorious heights after making strategic ties with the US.
International support received by India is one of the significant reasons behind robust success of its space program but the same is not the reason behind slow pace of Pakistan's space program.
There are several contributing factors behind inactive space program that Pakistan is running. One of the biggest technical short comings Pakistan is still facing in its space satellite program is the dearth of launching vehicle for space satellite. The satellite launch vehicle enables a state to enter its payload into an outer orbit from earth's surface through the help of carrier rocket. Recent telecommunication and digital satellite launched by Pakistan utilized China's assistance. So, the biggest short coming in technical sphere is absence of satellite launch vehicle. Pakistan is a state with sufficient man power but needs financial sources to build satellite launch vehicles.
To reserve finances for space program it is essential that government builds state narrative on importance of space exploration as satellites are not only essential for military purposes but is also a growing industry. In a time where super power is governing international system through the help of information technology and globalization has massive effects on state affairs, space satellites are becoming economic opportunity to be seized. So far in South Asia only country which is tapping space is India and thus seizing all the economic benefits along with military benefits. Economic benefits of the space exploration are undeniable; states providing launch facilities to the host space satellites earn huge revenue for providing the launch facilities. At the moment, India is only South Asian regional player which is hosting commercial satellite and is even providing services to companies like Google.
Another concerning matter is smart spending of budget when it comes to technological innovation. This concern should be considered as the need of the hour for Pakistan. Lamentably, it is evident from the political history of Pakistan that the leadership in its particular residency was more concerned with spending on items that helped their political cause rather than for the matters of national interest.
Therefore, along with economic resources, public support and technical innovations to develop a space program at its full potential is mandatory. A democratic government should show staunch political resolve in favor of space exploration. This will not only enable Pakistan to have an eye in the sky but it can put money in state reserves by providing commercial services to international/national actors and take nation to glorious technological highlights. Moreover such initiatives are essential for making Pakistan self-sufficient state and will endorse the political resolve to alleviate unemployment by creating jobs in the new avenues for the generations to come.
The need of China- Pakistan ties
At times the significance of neighboring countries can't be denied or ignored. History is the biggest beholder that any country who fancied cordial terms with its neighbors has enjoyed the taste of development and otherwise. In the contemporary world, the links get to establish on the plank of how strong are you economically. Gone are the days when the relationships would foster for the reason of being the nuclear might. At the present era, the countries offer you even hand in case you are economically well instituted and dominate the world market. China the world's biggest emerging economy is fantasized by the majority of the countries. The countries perceive China as an ideal country to foster good terms.
In this respect, Pakistan is fortunate enough to have the best terms with China. The amicable terms of Pakistan and China are an eyesore for many countries particularly the U.S. and India. The saga of Pak-Sino ties began in 1951 when Pakistan recognized nationalist turned communist China. From those very moments, the relationship between both states experienced the unending boom. The friendship between China and Pakistan has now strengthened much more than ever. The rationale behind that intimate bond is now transactional and strategic needs of both the states.
China an economic giant shares 523kms border with Pakistan and situated in the northeast side of the latter. During recent times its significance for Pakistan has grown multiple times. China is vital for Pakistan strategically and transactionally. The BRI (Belt Road Initiative) that envisages China's connectivity with the world incorporates CPEC is fate changer for Pakistan. The thriving consummation of CPEC would ensure Pakistan's economic triumph. Pakistan shares a history of a troubled relationship with India. As per the designs of India, it wants Pakistan diplomatically isolated from each front. When it comes to Afghanistan, the North Alliance there doesn't enjoy good terms with Pakistan. It doesn't possess virtuous viewpoints about Pakistan. It has ever blamed Pakistan for the instability in Afghanistan. In the west, Pakistan has another neighbor Iran, with which the relationship rosary is somewhat fragile. The U.S. sanctions bearer country (Iran) has mixed contemplations about Pakistan. The story of Pakistan's ties with Russia doesn't portray the perfect portrait. Across the continent, there is a global power the U.S. that has a longing desire to dictate Pakistan. It has commanded Pakistan whether it is the cold war or the global war against terror. The U.S. outpoured the money in Pakistan whenever it desired and froze the aid according to its desire. Thus, Pakistan is not at good terms with the U.S.
Amidst all the scenario, Pakistan is in dire need to maintain good terms with the one that could mitigate its sufferings. In this respect, China holds the best prospect. Besides, China always came forward to assist Pakistan on international organizations like the U.N. and the S.C.O (Shanghai Corporation Organization). Along with it China being the dominant member of N.S.G (Nuclear supplier group) has always endorsed Pakistan's membership bid. On the other side, China negates India's desire to become a member of the N.S.G. The resolution of the Kashmir issue is among the national interest of Pakistan, and China always stood by Pakistan in this matter. The matter is not confined here, China being an industrial and the technological giant outpours its products in Pakistan. The transfer of technology and products from China to Pakistan has helped the latter up to a greater extent.
Indeed China has been kind to Pakistan, but the question is; why China showers its magnanimity over Pakistan.
The answer has multiple dimensions. Aforementioned, China is dominating the global economy. It is emerging as the world's biggest economy by upsetting the U.S. This upkeep of China is an eyesore for the U.S. Globally, China shares irksome ties with the U.S. Last year the U.S. entered into the trade war with China. When it comes to the region, Asia, China finds India as its competitor that seeks regional dominance. Additionally, the consummation of the BRI has now become considerably important for China. China is well aware of these challenges and astute enough to read the trends of the time. It deems Pakistan as a considerate opportunity in this respect.
Pakistan and India are rival countries and vie for the dominance in the South-Asia. Also, India seeks Pakistan's isolation on the diplomatic front. Whether it is LOC skirmish, water dispute, and the Kashmir issue; India and Pakistan ever remain at loggerheads over any of these issues. Such stalemate is an ideal context for China because the U.S. has opted India as its strategic ally in South-Asia. China, Pakistan, and India all the three countries share borders with each other. Regrettably, these three countries have reservations over territory and have fought wars as well. The nexus of Pakistan and China is undoubtedly capable of countering the Indian interests. However, this nexus is more in favor of China than Pakistan. Engaged in other affairs like trade war, operating the BRI, seeking an alliance with other states; China doesn't want to involve more in countering India. China sees Pakistan as the best option for this purpose because this serves the interests of China and Pakistan as well.
When it comes to technological advancement, China has hit the mark in the world. Industries, power sector, automation houses, such departments require energy to run. Central Asian Republics (CARs) are renowned for being rich in energy resources, and the unique location of Pakistan joins it with the CARs. The CPEC is initiated for this purpose of providing the shortest route for transiting fuel to China from energy-rich countries, and Pakistan is playing its role as the energy-conduit state. Pakistan through the CPEC is conserving China's transit cost and time as well.
China and the U.S. share a fraught history of bonds and remain at loggerheads; Pakistan in recent times has also experienced cold shoulder from the U.S. The cold war rival of the U.S., Russia is yet another camp that is not at good terms with the former. The neighbor of Pakistan, Iran that is reeling from the vicious cycle of the economic downturn is also the victim of the U.S. rage. Last year the U.S. torpedoed the JCPOA unilaterally, and during the same year, Donald Trump heralded the sanctions on Iran. Iran also initiated a project with India to counter the CPEC on its Chabahar port. China by the cooperation of Pakistan can incorporate Iran in the CPEC, and the alliance of China, Pakistan, Iran, and Russia can counter the dominance of the U.S.
The recent visit of Chinese Vice President Wang Qishan to Pakistan is a good omen for both countries. The Chinese reservations that reared head following the terrorist attack in Gawadar would diminish by the visit of vice president. Wang Qishan also held meetings with PM Imran Khan, President Arif Alvi, CM Usman Buzdar and Governor Punjab Chaudry Ghulam Sarwar.
It is also in the national interest of Pakistan that it should seek an alliance with other countries and the foreign policy agenda of Pakistan has also the same appeal. PM Imran Khan with his foreign minister Shah Mehmood Qureshi must have to strengthen the bond further since the cordial bonds with China would ensure Pakistan's prosperity.
India's Continuing Tussle Between Hindu Nationalists And Reformists
On the evening of January 30, 1948, as he walked to his regular interfaith prayer meeting, Mahatma Gandhi was shot and killed. The assassin Nathuram Godse was a Hindu nationalist who opposed Gandhi's inclusiveness towards those of other faiths, particularly Muslims.
Manifested in its worst form in the assassination of a revered figure, this conflict between liberal and nationalist Hindus continues to this day. The chief minister of West Bengal, Mamata Banerjee, is the current target of the Hindu nationalist BJP's scorn.
In India's recent general election, the BJP and Narendra Modi the prime minister were returned to power with an increased majority in the lower house of India's parliament. Their usual poor showing in West Bengal, even though improved in this election, has led to comments designed to arouse public ire — like the state has been turned into a mini-Pakistan. It is worth noting that Gandhi's killer was a former member of the RSS, leaving it to form an armed group. Also the RSS is considered the ideological fountainhead of the BJP, and Mr. Modi continues to be a member.
Not long ago Gauri Lankesh was murdered outside her home for expressing liberal views. This time in the Kolkata disturbances against Banerjee, it was a bust of a secular reformist liberal that was decapitated: the venerated Ishwar Chandra Vidyasagar (1820-1891) was a lawyer, philosopher and reformist who contributed to rationalizing the Bengali alphabet and prose, and fought for Hindu widows' right to remarry.
But the difference between Hindu nationalists and liberals is of earlier origin. In the 19th century, social reformers like Justice Mahadev Govind Ranade were opposed by others like B. G. Tilak. If Ranade supported the Age of Consent Bill raising the age when girls could be married from 10 to 12, then Tilak thought it to be an interference by foreigners in Indian customs and traditions. Tilak had also formed cow protection societies raising communal tensions in his Bombay base — sound familiar to the present situation where meat eaters and leather tanners are often targeted? Ranade sought to keep religion private and foresaw the potential conflict
The practice of celebrating the birthday of the god Ganesh was old and the 'puja' or worship usually performed in the home. Tilak now encouraged a public 'puja', encouraging people to bring the Ganesh idols out of their homes and celebrate openly. The festival of loud music and idols in procession continues to this day and is now spread out over ten days.
The consequences had been predicted by Tilak's reformist adversaries, notably Justice Ranade and G. G. Agarkar, the latter a friend 0f Tilak who had become a critic. In September 1893, Bombay suffered its first communal riot leaving nearly 100 dead and 500 injured. Minor clashes had already occurred over the incessantly loud music and general disruption of daily activity.
The religious flavor so imparted to the independence movement gave pause to Muslims; the glue binding secular society was being dissolved. Feeling marginalized, they soon formed the Muslim League to protect their rights, and not long thereafter began to demand a separate homeland … Pakistan.
Nuclear Suppliers Group: 29th Plenary Meeting
Following the June's 2018 plenary in Latvia, Nuclear Supplier Group is once again all set to held its next meeting in June 2019 in Kazakhstan. From transparency till criteria based admittance and further discussion upon technical and political admittance, NSG stepped through the innumerable stages. The 29th meeting is expected to be mostly focused on the agenda of accepting the memberships of new applicants, India and Pakistan.
28th plenary meeting came forward with discussion of 48 governments on all the developments of NSG meetings till date along with observers. They revised the strong binding on prevention of proliferation of nuclear weapons. Participating governments also exchanged the information regarding global proliferation challenges and implementation of NPT worldwide. It included reconfirmation of commitment of Democratic Republic of Korea (DPRK) to United Nations Security Council resolutions 2371, 2375, 2397 and all previous resolutions.NSG also reviewed continued binding of Iran to Joint Comprehensive Plan of Action (JCPOA) and E3/EU+2. Discussions were also proceeded on requests of participation. As it was discussed earlier in 2016th meeting to create space for technical, legal and political aspects of non-NPT members.
Earlier NSG discussed about strengthening the transparency of the organization. It felt need to update its guidelines considering the nuclear related industry and global security. Strengthening the NSG policies, its transparency, Peaceful use of nuclear energy, prevention of nuclear proliferation, nuclear exports with appropriate safeguards, physical and technical protections, adherence to the NPT and JCPOA policies are the basic aims behind the organization. Previously NSG condemned DPRK's nuclear tests and Iran's nuclear program showing its strong assertion. The process however was often politicized and biased in historical events where China seems to be in favor of Pakistan while Russia and USA preferred India's stance. Back in 2012 Australia supported India's entry to the group. Previously India and America condemn the sale of nuclear reactors of China to Pakistan. It was the part of same series in global politics.
NSG released "Updated Control List" following the 28th plenary meeting to reaffirm the strong binding and implementation of NPT as well as JCPOA. In January 2019 China once again made it obvious with its statement. The admittance of non NPT members is against the basics of NSG. It will be worth assuming that the rules and regulations of NSG or any other international or national organization are always tend to get mold at the need of the hour. Governments are manipulating these basics according to their benefits. Acceptance of applications of membership by India and Pakistan would definitely mean to deviate from the basics of the NSG. As most of the meetings in previous decade were focused on criteria based membership and adherence to the NPT rules along with observation of IAEA principalities.
Going through the sequence of events Nuclear Supplier Group nurtured through the couple of years. Accepting the membership of non NPT members Pakistan and India are against guidelines of NSG. Nuclear non-proliferation and productive use of weapons is its basic principle. If NSG governments make a consensus upon accepting the memberships based on legal, technical and political reasons it will deviate from basic norms and principles of NSG. However flexibility is the second option. It can be the softest possible gesture in any kind of setup. Through flexible rules and regulations and to absorb changing whenever required, any organization can be best fitted into the system. Likewise NSG may become supple enough to consider the options otherwise then the non NPT membership condition. Flexibility is the beauty of anything. Rigidness does not let any setup modernize according to the hour of the hour. Same fits for the NSG membership for Pakistan and India. However on the other hand taking stake of the very basics of any organization would be behind normal. It may demolish its transparency and reputation. So NSG has choice whether to maintain its reputation or to become flexible enough to absorb the changes at greater platform.