Hurdles in Pakistan's Quest for Reaching Space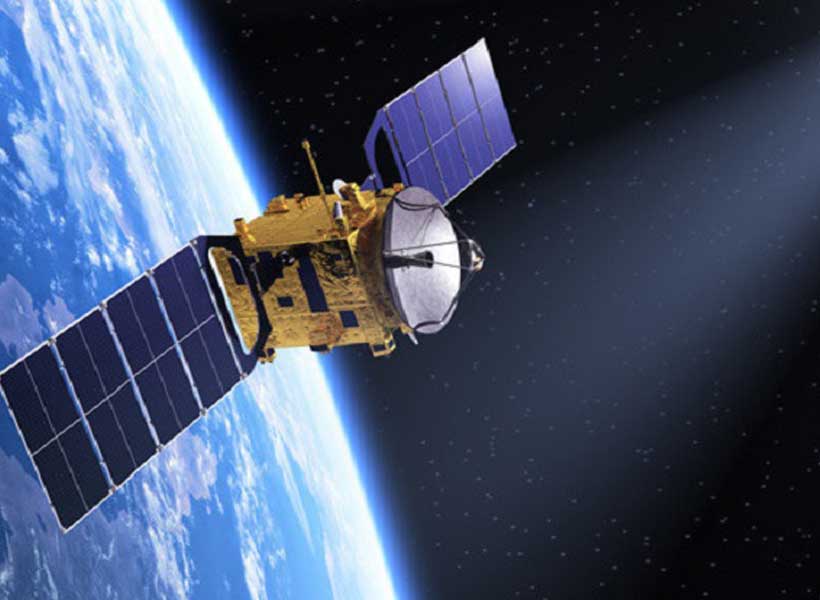 Space exploration is an expensive national objective for the state to pursue. In addition, if a state is a developing country facing much pressing traditional and non-traditional threats, space exploration has a tendency to end up an optional objective.
Every state has a right to prioritize which ever national objective it wants to achieve first. When it has issues like poverty, corruption, unemployment and terrorism etc. at hand, aiming for the space becomes a herculean task. Same happened in case of Pakistan.
However, a question arises that in the age of globalization, telecommunication and information technology is it plausible for a state to achieve its national objectives without investing into space technology? Space technology is becoming an essential as dependency on modern technology is increasing. Developing state cannot stand with developed nations of the world without investing into space technology. Space satellites are becoming a necessary technology to not only ensure state's progress in information technology but they are vital for military interests of state as well. Space satellites are dual use technologies that are equally effective for military usage. These satellites enable the states in intelligence gathering, navigation and military communication, high resolution imagery and most importantly in developing early warning systems. With the help of early warning systems, states could detect the flight paths of incoming ballistic and cruise missile from enemy as well.
Though Pakistan is a developing state but it never shied away from pursuing ambitious technological pursuits. Pakistan's space program "Space and Upper Atmosphere Research Commission (SUPARCO)" established in 1961, is an example that as a nation importance of space exploration is not lost on state. Pakistan was the first country among its regional neighbors to pursue space program. However, these glittering generalities are part of the past that Pakistan witnessed regarding space satellites. Currently Pakistan is lagging in space program. In this day and age Pakistan has yet to launch remote sensing satellite in space which is essential in monitoring, recording change and in intelligence gathering as well.
Contrary to Pakistan its neighbor India which initiated its space program 8 years later, is now a record holder of sending more than 100 commercial and national satellites in one go. Furthermore, India has so far launched more than 100 satellites and establishes its network of satellites not only for commercial purposes but for military purposes as well. At the moment, India is using its 13 satellites for military purposes including Cartosat 1 and 2, Risat 1 and 2 and GSAT-7 or INSAT-4F for intelligence, surveillance and reconnaissance over enemy areas.
The fact that India is also a developing country where the population is increasing and resources are becoming scarce by the day, is thought compelling. It is evident that by being mindful of military and economic benefits of space exploration India never gave up on its progress in arena of space technology. Significant contribution to India's space program came from the development of strategic ties with the US and consequently its accession to MTCR and Wassenaar Arrangement. It's beyond any reasonable doubt that India's space program achieved its glorious heights after making strategic ties with the US.
International support received by India is one of the significant reasons behind robust success of its space program but the same is not the reason behind slow pace of Pakistan's space program.
There are several contributing factors behind inactive space program that Pakistan is running. One of the biggest technical short comings Pakistan is still facing in its space satellite program is the dearth of launching vehicle for space satellite. The satellite launch vehicle enables a state to enter its payload into an outer orbit from earth's surface through the help of carrier rocket. Recent telecommunication and digital satellite launched by Pakistan utilized China's assistance. So, the biggest short coming in technical sphere is absence of satellite launch vehicle. Pakistan is a state with sufficient man power but needs financial sources to build satellite launch vehicles.
To reserve finances for space program it is essential that government builds state narrative on importance of space exploration as satellites are not only essential for military purposes but is also a growing industry. In a time where super power is governing international system through the help of information technology and globalization has massive effects on state affairs, space satellites are becoming economic opportunity to be seized. So far in South Asia only country which is tapping space is India and thus seizing all the economic benefits along with military benefits. Economic benefits of the space exploration are undeniable; states providing launch facilities to the host space satellites earn huge revenue for providing the launch facilities. At the moment, India is only South Asian regional player which is hosting commercial satellite and is even providing services to companies like Google.
Another concerning matter is smart spending of budget when it comes to technological innovation. This concern should be considered as the need of the hour for Pakistan. Lamentably, it is evident from the political history of Pakistan that the leadership in its particular residency was more concerned with spending on items that helped their political cause rather than for the matters of national interest.
Therefore, along with economic resources, public support and technical innovations to develop a space program at its full potential is mandatory. A democratic government should show staunch political resolve in favor of space exploration. This will not only enable Pakistan to have an eye in the sky but it can put money in state reserves by providing commercial services to international/national actors and take nation to glorious technological highlights. Moreover such initiatives are essential for making Pakistan self-sufficient state and will endorse the political resolve to alleviate unemployment by creating jobs in the new avenues for the generations to come.
The Kashmir crisis spotlights what a civilizational world looks like
India's decision to deprive Kashmir of its autonomy, alongside a clampdown in the troubled north-western Chinese province of Xinjiang and US-backed Israeli annexation of Arab land, is the latest indication of what a new world order led by civilizational leaders may look like.
In dealing with recent conflicts, US President Donald J. Trump, Israeli and Indian prime ministers Benyamin Netanyahu and Narendra Modi and Arab and Muslim leaders have put flesh on the skeleton of a new world order that enables civilizational leaders to violate with impunity international law.
It also allows them to cast aside diplomacy and the notion of a nation state as the world has known it since the 1648 Treaty of Westphalia and ignore national, ethnic, minority, religious and human rights.
Fulfilling a longstanding election promise, Mr. Modi's unilateral withdrawal of Kashmir's right to govern itself fits the mould of Mr. Trump's unilateral recognition of Israeli annexation of East Jerusalem and the Golan Heights.
The recognition was enabled by Arab and Muslim leaders who have abandoned any pretence of Islamic solidarity and credibility in their increasingly selective lip service to the plight of their ethnic and or religious brethren.
The actions and policies of Messrs Modi, Trump and Netanyahu are those of civilizational leaders who define the borders of their countries in terms of historical claims; representation of a civilization rather than a nation whose frontiers are determined by internationally recognized demarcation, population and language; and rejection of the rights of others.
Recalling the principles of Indian policy in India's first years as an independent state, historian of South Asia William Dalrymple noted how far Mr. Modi has moved his country away from the vision of a pluralistic, democratic nation state envisioned by independence activist and first Indian prime minister Jawaharlal Nehru.
"Kashmir is not the property of India or Pakistan, (it) belongs to the Kashmiri people. When Kashmir acceded to India, we made it clear to the leaders of the Kashmiri people that we would ultimately abide by the verdict of their plebiscite. If they tell us to walk out, I would have no hesitation in quitting Kashmir. We have taken the issue to the United Nations and given our word of honour for a peaceful solution. As a great nation, we cannot go back on it," Mr. Nehru said in 1952.
Indian polls have shown that as many as two thirds of the residents of the Kashmir valley, one of the world's most militarized regions, want independence.
Mr. Modi signalled that he knew that he was playing with fire in what former US president Bill Clinton once dubbed "the most dangerous place in the world."
Anticipating that his move would be rejected by India's Muslim community, already on the defensive as a result of Hindu nationalist assaults, Mr. Modi sent ten thousand troops to Kashmir in advance of the revocation, detained scores of political leaders, ordered tourists to leave the region, closed schools and shut down telephone lines and the Internet.
To be sure, the timing of Mr. Modi's move was likely propelled by Mr. Trump's recent offer to mediate the Kashmir dispute that India rejected out of hand and US negotiations with the Taliban that could lead to a US withdrawal from Afghanistan and potentially to a Taliban takeover. Both developments would strengthen India's arch-rival Pakistan.
Nonetheless, Mr. Modi, aided and abetted by likeminded civilizational leaders, has redefined Mr. Nehru's notion of greatness by framing it in terms of Hindu rather than Indian nationalism, an approach that allows him to go back on the promises and legal, political and moral commitments of his predecessors.
So has Mr. Netanyahu even if Israel's legal annexation of Arab territory conquered during the 1967 Middle East war was enacted by his predecessors.
Mr. Trump may have emboldened Mr. Modi by setting a precedent for violation of international law by recognizing Israel's unilateral annexation of East Jerusalem conquered from Jordan and the Golan Heights captured from Syria as well as de facto endorsing Israeli settlement activity on the West Bank.
Most likely, so did Chinese president Xi Jinping who has been able to ensure that the Muslim world has remained silent, and in some cases even endorsed his brutal clampdown on Turkic Muslims in Xinjiang in what constitutes the most frontal assault on a faith in recent memory.
Civilizational moves in Kashmir, Xinjiang and Israeli-occupied territories risk in the short and/or longer term sparking violent conflict, including a confrontation between nuclear powers India and Pakistan and mass popular unrest.
Some ten thousands Kashmiris spilled into the streets in recent days to protest against the revocation of self-rule the moment India eased a government-imposed curfew.
Splits in the Islamic world on how to respond to civilizational moves in long-standing disputes involving Muslim communities could prove to be a double-edged sword for Arab and Muslim leaders who increasingly prioritize what they see as their countries' national interest above Islamic solidarity and the defence of the ummah, the Muslim community of the faithful.
Like with Xinjiang and Israeli-occupied Arab territory, Turkey and Malaysia were among the few Muslim nations to publicly criticize the Indian move.
The United Arab Emirates went out on a limb with its ambassador to India describing the revocation of Kashmir's autonomy as an internal Indian matter that would help improve the efficiency and effectiveness of administration and socioeconomic development in the region.
UAE minister of state for foreign affairs Anwar bin Mohammed Gargash subsequently sought to bring the UAE in line with most Muslim states who called for restraint and a peaceful resolution.
The Islamic world's varied responses to multiple crises that target the rights of Muslims suggest not only impotence but also a growing willingness to sacrifice causes on the altar of perceived national interest and economic advantage.
The question is whether that is an approach that would be popularly endorsed if freedom of expression in many Muslim countries were not severely restricted. The risk is that leaders' inability to gauge public opinion or willingness to ignore it eventually will come to haunt them.
Article 370 Revoked in Jammu & Kashmir rattles some Countries: Should India be Concerned?
The peaceful celebration of Eid although at reduced scale, demolishes the propaganda fueled by countries/media houses/politicians, who stand disappointed as they were waiting for violence to break out in Kashmir, post abrogation of Article 370. The historic moment revoking Article 370 in Jammu and Kashmir (J&K), happened on 06 August 2019, when the bill was passed by more than two third majorities in both houses of parliament, through the laid down democratic process in consultation with Sadr-e Riyasat vested in Governor of the erstwhile state. The bill reorganizes the erstwhile state of J&K into two separate Union Territories (UTs), J&K being one and Ladakh being another UT. Prime Minister Modi has clarified in his address to the nation that once there is peace, statehood will be returned to J&K. Ladakh, however, will remain a UT. This reorganization is purely an internal matter of India; however few countries seemed to be extremely rattled over this development, while most of them chose to treat it as a bilateral/internal matter. While the discomfort of Pakistan and to some extent China was unwarranted, but expected, it was regrettable that some segments of global media chose to carry propaganda stories, based on fake news propagated by interested parties. While India has no reason to be concerned about their desperation, for ill conceived reasons, some of the facts to mitigate some common international misperceptions need to be highlighted.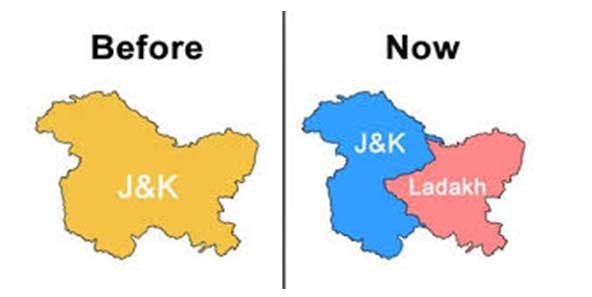 Facts versus Propaganda
After partition of India and Pakistan in 1947, the state of J&K was an independent state under Maharaja Hari Singh, which was attacked by Pakistani razakars to capture it by force. Maharaja signed the Instrument of Accession to India for the entire state (including Pakistan occupied Kashmir, Gilgit- Baltistan, Shaksgham Valley and Aksai Chin) and Indian Forces were flown in which saved the remaining state of J&K. One of the global daily in its article quoted "Article 370 had been considered a cornerstone of Kashmir's inclusion in India during the 1947 partition that separated India and Pakistan following the end of British colonial rule". The fact is that there was no Article 370 in 1947, as part of Instrument of Accession. It was introduced later, drafted on 05 Mar 1948 and amended on November 15, 1952. The same daily quotes "Parts of Kashmir are controlled by India and Pakistan, both of which claim the strategic region in its entirety". The instrument of Accession signed on 27 October 1947, does not give any claim to Pakistan. Some global news channels chose to air fake videos of atrocities to people of J&K, in last few days, whereas the reality is that the Kashmir valley has been quite peaceful, after India strengthened the security force level in the terrorist threat prone area, to ensure safety of citizens and not a single bullet was fired. Pakistan & terrorists are rattled because it was done with such a speed that it caught them by surprise and made their efforts to disrupt peace unviable Incident free Eid celebrations, although on low key, are enough to demolish the claim of propaganda oriented fake media coverage indicating heavy violence.
Why was Article 370 Revoked Now?
Indian resolve to revoke temporary Article 370 and 35a in J&K was a national call, in the national interest and the ruling party was voted with thumping majority (including people of J&K) with this cause in their manifesto. These provisions were made by decision makers in 1952 purely under Indian Constitution. Article 370 was drafted in Amendment of the Constitution section, in Part XXI, under Temporary and Transitional Provisions. In last few decades it was seen that these provisions have been hurting India and common people of Jammu and Kashmir since many decades. Kashmiri Pandits, who are natives of Kashmir were forcibly pushed out by a motivated groups, which was the biggest abuse of power, which left India helpless in mitigating their grievances, due to such provisions. They were being misused by few local politicians, separatists, elite businessmen aligned to them, terrorists and their supporters, at the cost of brewing inequality, depriving of legal benefits and welfare related laws for common people, thus proving to be a hindrance in inclusive growth of the country. It was well realized that these provision had not given anything except separatism, corruption and family rule to the erstwhile State, with Pakistan using it as a tool to spread terrorism, which claimed over 42000 innocent lives. It's abrogation was desired by many governments, but could not be executed due to inadequate political will/ democratic mandate or bogey of grave repercussions thrown up by ruling families of erstwhile state and separatists/terrorists. Revoking of Article 370 and 35a will allow all J&K citizens to vote for J&K Assembly and Panchayat elections, a democratic right denied to many residents in the state. It will restore rights of daughters to parental property, rights of safai karmacharis and their children to government jobs, education and make them eligible for many social benefit schemes of India.
Why is Pakistan Rattled?
Pakistan, despite being an aggressor in 1947, seems rattled with abrogation of Article 370 and 35a in J&K to an extent that it took certain reckless actions. Lowering of diplomatic relations with India, scrapping trade ties, stopping rail communication and blocking few air routes are some examples. The main reason of Pakistan's frustration is that its terrorists fuelling proxy war in Kashmir will be devoid of political patronage, the separatists will be exposed to central security forces and laws, and its terror industry/infrastructure built in Kashmir over decades will start weakening. Pakistan's effort of approaching UNSC has no future, as is evident from the factual analysis above. If they still approach UNSC, then as per United Nations Security Council Resolution 47, adopted on 21 April 1948, there is no case for motion in UNSC, because Pakistan and China will have to be reminded to vacate PoK, Gilgit-Baltistan and Shaksgham as first step of UNSC Resolution47, which may not suit either of them. In any case the President of UNSC made no comments and the secretary General indicated bilateral settlement under Simla Agreement, with an advice to exercise restraints. While Pakistan may keep advertising China's anticipated help in seeking justice for Pakistan, but there is no legally viable case with Pakistan and China. India is well aware of fake news and propaganda attempts by Pakistan on the issue, glimpses of some of them are visible in this article. The recent survey reveals that more than 70% of Kashmir has welcomed new administrative arrangement bringing them at par with rest of the country in terms of legal and administrative rights/benefits, denied to them by local governments under the shield of Articles 370 & 35a. In any case being an internal matter of India, no foreign interference will be accepted.
Other International Responses
Pakistan's efforts to garner support of other nations have not been that successful except China, which has its own interest to protect, in terms of CPEC, which passes through the territory acceded to India by Maharaja of J&K. China reacted to Ladakh being made a UT, indicating that it undermined China's sovereignty, soon after Home Minister's statement in the Rajya Sabha. Later China indicated to Pakistan that "It should be properly and peacefully resolved based on the UN Charter, relevant UN Security Council resolutions and bilateral agreement." MEA had given a befitting reply to China highlighting that India does not interfere in internal affairs of any other country and expects the same from other countries. The same has also been reiterated by Indian Foreign Minister in Beijing, who happens to be there for a bilateral meet.
US State Department spokesperson Morgan Ortagus said there was no change in the country's policy on Kashmir, and called for restraint. The restraint is applicable to Pakistan establishment as they have threatened Pulwama like episode and DG, ISPR has indicated to adopt every possible measure to assist in freedom struggle of Kashmir (which can well be interpreted as refueling proxy war). Taliban when approached by Pakistan chose to stay away from this issue, as they know the terror game of Pakistan better than others, having been a beneficiary sometimes.
What Next for India?
Abrogation of Article 370 and 35a was a big leap forward for inclusive growth of India, but the implementation of promised reforms and a positive environment in the valley will still take some time. The first priority will continue to be the safety and security of all Indian citizens in J&K and Ladakh, for which the methodology seems to have been well thought through. India should continue with tight restrictions on potential problem creators and flash spots at least till 15 August, even at the cost of some inconvenience to people and relax it in graduated manner. In democracy, the criticism against restrictions by opposition parties and activists is natural, but if it can save lives of innocent people then it is worth it. To enable the promises of inclusive growth to be implemented, the people of both the newly formed UTs have to come forward to find genuine representation amongst themselves and work towards reaping benefits from newly found freedom from archaic laws. The countrymen have to invest in these regions for mutual prosperity. Regarding Pakistan, all actions taken by them were well anticipated and thought through. Whatever it does to interfere in Kashmir, it is going to harm itself. J&K remains integral part of India and the country is well poised to handle any awkward situation.
Peace in Afghanistan is Near
Four decades of suffering of Afghans seem to reach an end in the near future. It started with the former USSR invasion of Afghanistan on 25 December 1979. While the US used Pakistan as a front line state to fight against USSR's invasion. CIA gathered the youth from all around the world and trained them, armed them, provided generous funding, to fight against Soviet occupation in Afghanistan. Taliban was created by the US and they were "Heroes" as long as they were working in the interest of America. The Taliban was keeping close liaison with American Ambassador, senior officials, and leadership (Civil & Military). As per media reports, they met President Reagan and enjoyed the hospitality at the white house. President Reagan crossed limits to praise them and compared with the forefathers. However, this report was denied recently. Recently, Talban contacts with CIA, Military and political leadership in Washington is restored to a large extent. US administration has recognized then although un-declared. In fact, The Washington has realized, the puppet Governments of Hamid Karzai, and Ashraf Ghani, could not help the US in achieving its strategic goals. The actual pillars of power is "Talban". It is a positive development and this realization will lead to a solution.
10 years they suffered due to war to push the Soviets out of Afghanistan, then internal instability due to warring factions of the Taliban inside Afghanistan, and finally 9/11 happened in 2001. The US along with its NATO allies imposed war in Afghanistan to date. A child born 4 decades ago has grown up in war-time, he grew up, married and become a father in the war-state. It means the Afghan war has entered into three generations. Grandfather, Father, and son are experiencing a state of war. War means, uncertainty, no peace, no electricity, no schooling, no adequate health care, no sufficient food, no basic necessities of life. ARE THE PEOPLE OF AFGHANISTAN ARE OF LESSOR GOD?
Good news and hopes are soon, as the U.S. peace envoy seeking to negotiate an end to the nearly 18-year war in Afghanistan said Washington was ready to sign a "good agreement" with the Taliban. Zalmay Khalilzad's remarks came as U.S. and Taliban negotiators met on August 3 in the Qatari capital Doha for the eighth round of peace talks. A bilateral U.S.-Taliban agreement will cover the withdrawal of foreign forces in exchange for guarantees by the Taliban not to harbor terrorist groups. That deal will be a prelude to intra-Afghan peace negotiations on a political settlement and a permanent cease-fire.
U.S. President Donald Trump said on August 3 that there has been "a lot of progress" in peace talks with the Taliban, but again warned that the United States "could win Afghanistan in two days or three days or four days, but I'm not looking to kill 10 million people." He made a similar comment in July, which angered the Afghan government. Trump has told aides that he wants to pull all U.S. troops out of Afghanistan before the presidential election in November 2020, U.S. news agencies reported on August 2, citing unnamed current and former administration officials. Washington has said it wants a peace deal finalized with the Taliban by September 1.
It is very much encouraging and hopes are high that peace may return to people of Afghanistan. The days are not far, when, people of Pakistan can sleep at night and work without fear during the day. Children will go to school happily and kids will enjoy a routine happy life. Life will return to normal and usual. A dream of peaceful and stable Afghanistan may turn true in the very near future.
However, there is a lot to be done. Principally it is agreed upon that "Peace" in Afghanistan must be restored. The US has indicated the withdrawal of troops and the Taliban has agreed to a ceasefire. There are still a lot of minutes details have to work out. Pakistan's role is to bring the Taliban on negotiating table, but the nitty-gritty is to be settled between the US and the Taliban themselves. Pakistan can use its influence and request both sides, but cannot force either side. I am optimistic that the US and Pakistan are on the same page and enjoy complete harmony on the Afghan issue. There is a strong will on both sides to a peaceful settlement of the Afghan issue.
There still exist a few challenges and need to overcome jointly. The biggest challenge is from the current government of Ashraf Ghani, as he feels no place in a stable Afghanistan. He could not meet the expectations of the US during his term in office and enmity with the Taliban, may not keep any space for his role in the future politics of Afghanistan. The second challenge is from Norther Alliance, as the Taliban are mostly Pashtuns, and may not share powers with Northern Alliance. However, there are few Taliban leaders in communication with them, if they can convince them and share powers in a stable Afghanistan, this can be overcome easily. It is a matter of bargain and the percentage of share in power. But rather a difficult element is Indian interests, India was given a role by the US while pushing out Pakistan. Although it was irrational, illogical and unnatural, but US has tried and failed to achieve its strategic goals through India. India has established its roots in Afghanistan to fight against Pakistan from deep inside Afghanistan. Recent terrorist attacks conducted in Pakistan were Indian origin based in Afghanistan. India may resist "Peace" in Afghanistan" as it may also root-out Indian bases in Afghanistan used against Pakistan. Israel is equally interested in a war-like situation in Afghanistan so that they can find an excuse to use Afghan soil in their interests.
We wish, the International community also extends its support and due role to achieve "Peace" in Afghanistan. It will help to restore normal life in Afghanistan. And allow Afghanistan to prosper not only its self but contribute to "Peace, Stability and Prosperity" globally.