Gender equality for an inclusive energy transition
Women represent 32% of workers in renewables, a new survey and analysis conducted by the International Renewable Energy Agency (IRENA) reveals. This compares to 22% reported in traditional energy industries like oil and gas and over 48% in global labor force participation. IRENA's report Renewable Energy: A Gender Perspective highlights significant opportunities for a greater gender balance in the global energy transformation. Based on responses from nearly 1500 participants in 144 countries, this new study is one of the largest surveys conducted on gender in renewable energy to date. It was presented to IRENA Members during a Special Evening Event at the 9th Assembly taking place in Abu Dhabi from 11-13 January 2019.
The global energy landscape is witnessing a rapid and wide-ranging change driven by an unprecedented growth of renewables. This transformation enables an array of social and economic benefits, including growing employment. IRENA estimates that the number of jobs in the sector could increase from 10.3 million in 2017 to nearly 29 million in 2050. The renewable energy sector offers diverse career opportunities along the value chain, requiring different skill sets and talents. The greater participation of women would allow this rapidly growing sector to draw on untapped female talents while ensuring the socially fair distribution of socio-economic opportunities of the global energy transformation.
Adopting a gender perspective to renewables development is important to ensure that women's skills and views are part of the growing industry, participants in the survey recommend. Responses show that 75% of women, but only 40% of men, perceive the existence of barriers to women's entry and advancement in the sector. The survey shows a similar gap about wage equity along gender lines: 60% of male respondents assume pay equity between women and men versus only 29% of female respondents. "Woman are often offered positions and say no because they believe they cannot do it", said María Fernanda Suárez, Energy Minister of Colombia, encouraging woman to be bold. "We tell employers to employ women," agreed Habiba Ali, CEO of Sosai Renewable Energies in Nigeria, "and we tell woman to stand up and say: I can do it." Fiame Naomi Mata'afa, Deputy Prime Minister of Samoa, confirmed, "Gender equality is about social attitude. If this doesn't change, nothing will move on". Full support to gender equality in business by Harish Hande, Co-Founder of Selco India, "the fact that we are talking about gender in 2019 is shameful."
Greater gender diversity brings substantial co-benefits, the survey finds. Mainstreaming gender perspectives, adopting gender-sensitive policies and tailoring training and skills development can help increase women's engagement and ensure that women's perspectives are fully articulated. Speaking at the Evening event, Gauri Singh from the Public Health & Family Welfare Department at the Renewable Energy Corporation in Madhya Pradesh agreed, calling on communities to empower woman. "We need clear and equal rules", added Gabriela Cuevas Barron, Senator from Mexico and President of the Inter-Parliamentary Union (IPU). "We have to set up an ecosystem that allows woman to combine the professional with family life."
Women bring new perspectives to the workplace and improve collaboration, while increasing the number of qualified women in an organisation's leadership yields better performance overall. In the context of energy access, engaging women as active agents in deploying off-grid renewable energy solutions is known to improve sustainability and maximise the socio-economic benefits. "We don't achieve our sustainable energy for all agenda if we don't advance on gender balance", Sheila Oparaocha, International Coordinator and Programme Manager at ENERGIA Hivos reminded, suggesting to "start building the business case."
IRENA's survey reveals that modern energy access reduces drudgery, improves well-being and frees up time for women and girls to seek an education and engage in income-generating activities. Women are ideally placed to lead and support the delivery of off-grid energy solutions, especially in view of their role as primary energy users within the household and their social networks. Actively engaging women in deploying off-grid renewable energy solutions requires a particular focus on training and skills development, followed by access to finance and mainstreaming gender in energy access programmes, according to the survey respondents. The socio-economic dividends of gender mainstreaming are immense; with several examples covered in the report suggesting improvements in women's self-perception and empowerment within the community.
During the evening's panel discussion, Kudakwashe Ndhlukula, Executive Director from the Southern Africa Centre for Renewable Energy and Energy Efficiency added that "from a renewables-side, we traditionally see women as victims. Now, we focus on ensuring that the benefits are shared equally." Shawn Tupper, Associate Deputy Minister from Natural Resources Canada confirmed that new and 160th Member of IRENA intends to advance the gender agenda Internationally together with its partner.
While the 2030 Agenda for Sustainable Development specifically dedicates one goal to gender equality, detailed information related to gender equality in the renewable energy sector remains sparse. Renewable Energy: A Gender Perspective aims to contribute to filling this knowledge gap. Findings from the survey offer a glimpse into the current status of women's participation in the sector and provide insights on what measures are needed, and by whom, to "engender" the energy transition.
US strives to supply Europe with its own gas
American Congressmen continue to exert every effort to thwart the completion of the Nord Stream-2 gas pipeline, which is designed to secure a long-lasting supply of Europe with Russian gas. A parliamentary bill devised by the US Senate to toughen anti-Russian sanctions envisages measures against European companies and their production facilities involved in the construction of the pipeline. Simultaneously, the ongoing "trade war" between the United States and China "incorporates" the problem of Russian pipeline gas supplies to Europe into the wider system of Washington's foreign policy priorities, which "pushes stakes up" in this "game".
According to the bill, which was drafted by Republican Senator Ted Cruz and Democratic Senator Jeanne Shaheen, the new US sanctions will affect European ships that are involved in the construction of the Nord Stream – 2 gas pipeline. The restrictions will also spread to companies that are building deep-water pipelines for Russian energy projects, and, as stated by the American edition of The Foreign Policy, the document is directed directly against the Nord Stream-2 project, which "caused tensions between the US and Germany. "
The authors of the bill point out that while laying pipelines the relevant vessels use the western know-how which Russia does not have." "This is one of the few areas where Gazprom lacks technical knowledge and technology to implement pipeline projects," – an expert on Eurasian energy issues in the Atlantic Council, Agnia Grigas, said as she commented on the new sanctions in an interview with The Foreign Policy. Earlier, the American newspaper The Wall Street Journal, citing its own sources, indicated that the United States plans to impose sanctions on investors and companies that are building the Nord Stream-2 pipeline, and, in order to facilitate this process, the Senators are planning to introduce the relevant measures as amendments to the current package of anti-Russian sanctions.
In the meantime, a high-ranking US official who wished not to be named indicated in his commentary that the provisions of the new bill were designed on the basis of the previous US sanctions which aimed at undermining the export of Iranian oil. According to The Foreign Policy, the new restrictive measures will affect individuals and legal entities that sell or rent vessels to be used in the construction of the Nord Stream-2 gas pipeline. In addition, the draft provides restrictions for those who provide financial and technical support for these vessels, as well as cover their insurance.
The company-operator of the project, Nord Stream 2 AG, has already commented on US restrictions regarding the project and the companies involved in its construction, saying that since the pipeline is being built in accordance with the law, the company does not see any need to introduce a special "plan B" in case of sanctions.
Representatives of the Donald Trump administration and the State Department, though talking about the possibility of new measures against the Russian project in general statements, confirm their readiness to apply sanctions against it. In particular, the US Ambassador to Germany, Richard Grenell, has already warned that the Nord Stream 2 project runs a "high risk of facing sanctions". In early May, in an interview with Focus, he made it clear that Washington could impose sanctions on German companies participating in the Nord Stream-2 gas pipeline project.
In Germany proper, plans by US officials and their like-minded counterparts in the European Commission cause ill-concealed irritation. Federal Chancellor Angela Merkel has decided to intervene in the discussion in person. Speaking in the German city of Ravensburg, she made it clear that Washington and Brussels, despite the adoption of a new version of the EU Gas Directive, would not be able to block the Nord Stream 2 project, which she considers very profitable for Germany. According to Angela Merkel, the idea of a gas pipeline across the bottom of the Baltic Sea has already been approved in principle. Simultaneously, the Federal Chancellor acknowledged that the main disputes over this project are connected with Ukraine. In her opinion, "transit through this country should continue." She indicated that she had mentioned this to Russian President Vladimir Putin and that she is planning to discuss this issue with the new Ukrainian President Vladimir Zelensky after he officially takes office.
Angela Merkel added that "Nord Stream 2" is not a purely German project – French, Austrian and Dutch companies are also involved in the construction of the gas pipeline. They include German Wintershall and Uniper, Austrian OMV, French Engie and British-Dutch Shell.
According to the German Chancellor, in the future Germany intends to diversify gas supplies and will build storage facilities for LNG. However, at present, the country needs the Nord Stream – 2 gas pipeline, particularly amid a reduction in gas imports from Norway and the Netherlands.
According to the German media, Berlin does not restrict itself to verbal statements in support of the Nord Stream 2 project but is trying its best to influence the American side in this issue. In particular, according to Bild, the German Ambassador to the United States, Emily Haber, has sent a letter to the US Congress urging them to stop threatening Russian companies PJSC NOVATEK and PJSC Gazprom, operating in Germany, with new sanctions. In her words, such actions jeopardize the energy security of Germany and of the entire European Union.
In her letter, Emily Haber points out that since countries of the European Union have adopted amendments to the Gas Directive, the issue of blocking the construction of the Nord Stream-2 gas pipeline is closed for Europe: "All countries that criticized the Nord Stream-2 approved this document ". Given the situation, the German diplomat described any further steps that Washington might take in order to hinder the development of the project as counterproductive and potentially threatening the energy security of the EU.
"What is also worrying is that the planned LNG terminal in Rostock may come under DASKA sanctions because of a minority stake owned by the Russian company NOVATEK," – Bild says quoting Emily Haber. According to her, these sanctions can cause damage to LNG imports to Germany.
The Belgian gas company Fluxys and NOVATEK are planning to build a transit terminal for liquefied natural gas with a capacity of about 300 thousand tons per year in the port of Rostock. The facility is scheduled to be commissioned in 2022.
In response to a request from Bild to comment on the letter of the German ambassador to the US Congress, the German Foreign Ministry confirmed that the country's government "is in constant and close contact with the US, including on the issue of sanctions."
Russia deems Washington's attempts to disrupt the implementation of the Nord Stream-2 project an instance of unfair competition which resorts to political pressure, ultimatum and sanctions to make Europeans buy American liquefied natural gas. According to Russian president's secretary Dmitry Peskov, instead of "racketeering" and "raiding," Washington should think about how to persuade Europeans to buy American LNG, which costs by "tens of percentage points" more compared to that produced in Russia.
The continuing trade war between Washington and Beijing is yet another factor demonstrating that the US has been stepping up efforts to assume control of the European energy market. In response to the decision of President Donald Trump to increase customs tariffs on the import of Chinese goods worth $ 200 billion from 10% to 25%, Beijing is increasing import tariffs on American LNG as of June 1 this year. According to the Chinese Customs Tariff Committee, the tariffs will go up from the current 10% to 25%.
The export of LNG from the US into China has dropped considerably since the Chinese tariffs came into effect in September 2018. According to Vygon Consulting, American LNG exports to China amounted to only 0.3 million tons in the first four months of this year compared to the same period in 2018, when China received 1.4 million tons of LNG. As a result, we have witnessed a forced redistribution of US liquefied natural gas flows to Europe, which, in turn, explains the toughening of Washington's policy on the Nord Stream 2 project and reaffirms the existence of unfair competition from the United States.
The Russian gas pipeline project has been mentioned in US sanctions initiatives since the summer of 2018 as part of a policy aimed at increasing US LNG sales in Europe," – said Maria Belova, research director at Vygon Consulting. She makes it clear that even though the trade war with China was unleashed later, the fact that LNG is becoming one of its victims creates an additional incentive for the US to try to secure a market for it in Europe.
Meanwhile, the excess volumes of American liquefied natural gas unclaimed by the Chinese market still end up on a market which, like the oil market, is global, – says Sergey Kapitonov, gas analyst at the Energy Center of the Moscow School of Management "Skolkovo". Amid a favorable pricing environment, more and more LNG is being delivered to Europe, which creates a certain challenge for pipeline supplies from Russia.
Given the situation, future developments on the Nord Stream 2 project will largely depend on factors outside Europe, including the situation in Asian markets (where a possible increase in gas consumption could lead to an increase in demand and a rise in prices and consequently, reorientation of supplies), and also changes in world oil prices (which a number of Russian long-term gas contracts depend on). What is also of crucial importance is the military and political situation in the Middle East and the Persian Gulf, which account for the bulk of the world's energy resources.
First published in our partner International Affairs
Four Things You Should Know About Battery Storage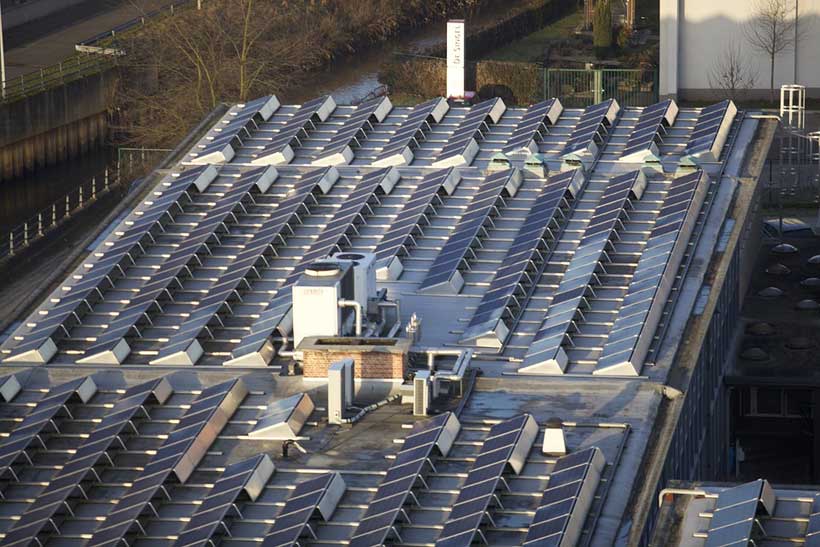 The global energy landscape is undergoing a major transformation. This year's Innovate4Climate (I4C) will have a priority focus on battery storage, helping to identify ways to overcome the technology, policy and financing barriers to deploy batteries widely and close the global energy storage gap.
Here are four things about battery storage that are worth knowing.
First, energy storage is key to realizing the potential of clean energy
Renewable sources of energy, mainly solar and wind, are getting cheaper and easier to deploy in developing countries, helping expand energy access, aiding global efforts to reach the Sustainable Development Goal on Energy (SDG7) and to mitigate climate change. But solar and wind energy are variable by nature, making it necessary to have an at-scale, tailored solution to store the electricity they produce and use it when it is needed most.
Batteries are a key part of the solution. However, the unique requirements of developing countries' grids are not yet fully considered in the current market for battery storage – even though these countries may have the largest potential for battery deployment.
Today's market for batteries is driven mainly by the electric vehicles industry and most mainstream technologies cannot provide long duration storage nor withstand harsh climatic conditions and have limited operation and maintenance capacity. Many developing countries also have limited access to other flexibility options such as natural gas generation or increased transmission capacity.
Second, boosting battery storage is a major opportunity
Global demand for battery storage is expected to reach 2,800 gigawatt hours (GWh) by 2040 – the equivalent of storing a little more than half of all the renewable energy generated [today] around the world in a day. Power systems around the world will need many exponentially more storage capacity by 2050 to integrate even more solar and wind energy into the electricity grid.
For battery storage to become an at-scale enabler for the storage and deployment of clean energy, it will be imperative to accelerate the innovation in and deployment of new technologies and their applications. It will also be important to foster the right regulatory and policy environments and procurement practices to drive down the cost of batteries at scale and to ensure financial arrangements that will create confidence in cost recovery for developers. It will also be essential to find ways to ensure sustainability in the battery value chain, safe working conditions and environmentally responsible recycling.
With the right enabling environment and the innovative use of batteries, it will be possible to help developing countries build the flexible energy systems of the future and deliver electricity to the 1 billion people who live without it even today.
Third, battery storage can be transformational for the clean energy landscape in developing countries
Today, battery technology is not widely deployed in large-scale energy projects in developing countries. The gap is particularly acute in Sub-Saharan Africa, where nearly 600 million people still live without access to reliable and affordable electricity, despite the region's significant wind and solar power potential and burgeoning energy demand. Catalyzing new markets will be key to drive down costs for batteries and make it a viable energy storage solution in Africa.
Already, there is tremendous demand in the region today for energy solutions that do not just boost the uptake of clean energy, but also help stabilize and strengthen existing electricity grids and aid the global push to adopt more clean energy and fight against climate change.
Fourth, the World Bank is stepping up its catalytic role in boosting battery storage solutions
There is a clear need to catalyze a new market for batteries and other storage solutions that are suitable for electricity grids for a variety of applications and deployable on a large scale. The World Bank is already taking steps to address this challenge. In 2018, the World Bank Group announced a $1 billion global battery storage program, aiming to raise $4 billion more in private and public funds to create markets and help drive down prices for batteries, so it can be deployed as an affordable and at-scale solution in middle-income and developing countries.
By 2025, the World Bank expects to finance 17.5 GWh of battery storage – more than triple the 4-5 GWh currently installed in developing countries. With the right solutions, it can be possible to build large-scale renewable energy projects with significant energy storage components, deploy batteries to stabilize power grids in countries with weak infrastructure, and increase off-grid access to communities that are ready for clean energy with storage.
The World Bank has already financed over 15% of grid-related battery storage in various stages of deployment in developing countries to date.
In Haiti, a combined solar and battery storage project will ultimately provide electricity to 800,000 people and 10,000 schools, clinics and other institutions. An emergency solar and battery storage power plant is being built in the Gambia, as are mini-grids in several island states to boost their resilience.
In India, a joint WB-IFC team is developing one of the largest hybrid solar, wind and storage power plants in the world, while in South Africa, the World Bank is helping develop 1.44 gigawatt-hours of battery storage capacity, which is expected to be the largest project of its kind in Sub-Saharan Africa.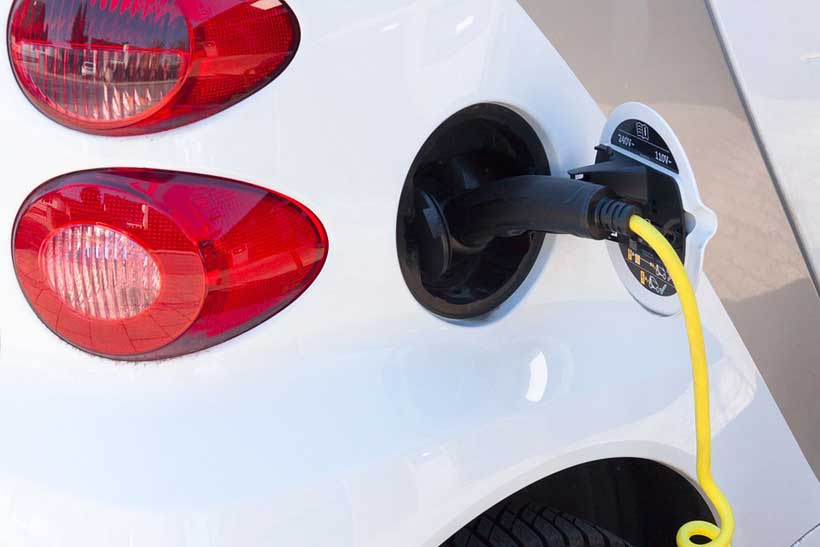 Today the average car runs on fossil fuels, but growing pressure for climate action, falling battery costs, and concerns about air pollution in cities, has given life to the once "over-priced" and neglected electric vehicle.
With many new electric vehicles (EV) now out-performing their fossil-powered counterparts' capabilities on the road, energy planners are looking to bring innovation to the garage — 95% of a car's time is spent parked. The result is that with careful planning and the right infrastructure in place, parked and plugged-in EVs could be the battery banks of the future, stabilising electric grids powered by wind and solar energy.
Today the average car runs on fossil fuels, but growing pressure for climate action, falling battery costs, and concerns about air pollution in cities, has given life to the once "over-priced" and neglected electric vehicle.
With many new electric vehicles (EV) now out-performing their fossil-powered counterparts' capabilities on the road, energy planners are looking to bring innovation to the garage — 95% of a car's time is spent parked. The result is that with careful planning and the right infrastructure in place, parked and plugged-in EVs could be the battery banks of the future, stabilising electric grids powered by wind and solar energy.
Advanced forms of smart charging
An advanced smart charging approach, called Vehicle-to-Grid (V2G), allows EVs not to just withdraw electricity from the grid, but to also inject electricity back to the grid. V2G technology may create a business case for car owners, via aggregators (PDF), to provide ancillary services to the grid. However, to be attractive for car owners, smart charging must satisfy the mobility needs, meaning cars should be charged when needed, at the lowest cost, and owners should possibly be remunerated for providing services to the grid. Policy instruments, such as rebates for the installation of smart charging points as well as time-of-use tariffs (PDF), may incentivise a wide deployment of smart charging.
"We've seen this tested in the UK, Netherlands and Denmark," Boshell says. "For example, since 2016, Nissan, Enel and Nuvve have partnered and worked on an energy management solution that allows vehicle owners and energy users to operate as individual energy hubs. Their two pilot projects in Denmark and the UK have allowed owners of Nissan EVs to earn money by sending power to the grid through Enel's bidirectional chargers."
Perfect solution?
While EVs have a lot to offer towards accelerating variable renewable energy deployment, their uptake also brings technical challenges that need to be overcome.
IRENA analysis suggests uncontrolled and simultaneous charging of EVs could significantly increase congestion in power systems and peak load. Resulting in limitations to increase the share of solar PV and wind in power systems, and the need for additional investment costs in electrical infrastructure in form of replacing and additional cables, transformers, switchgears, etc., respectively.
An increase in autonomous and 'mobility-as-a-service' driving — i.e. innovations for car-sharing or those that would allow your car to taxi strangers when you are not using it — could disrupt the potential availability of grid-stabilising plugged-in EVs, as batteries will be connected and available to the grid less often.
Impact of charging according to type
It has also become clear that fast and ultra-fast charging are a priority for the mobility sector, however, slow charging is actually better suited for smart charging, as batteries are connected and available to the grid longer. For slow charging, locating charging infrastructure at home and at the workplace is critical, an aspect to be considered during infrastructure planning. Fast and ultra-fast charging may increase the peak demand stress on local grids. Solutions such as battery swapping, charging stations with buffer storage, and night EV fleet charging, might become necessary, in combination with fast and ultra-fast charging, to avoid high infrastructure investments.
To learn more about smart charging, read IRENA's Innovation Outlook: smart charging for electric vehicles. The report explores the degree of complementarity potential between variable renewable energy sources and EVs, and considers how this potential could be tapped through smart charging between now and mid-century, and the possible impact of the expected mobility disruptions in the coming two to three decades.