NAM, NaMo- NATO? Indian Foreign Policy in Transition
Trajectory of a nation's growth rests on its past, and looks towards a better future with the present middling its way, improving upon the former and consequently attempting to improve the latter. India has had the dubious distinction of being just stable and detached enough to warrant a cold shoulder, sometimes self inflicted, from the major powers at their heights of confrontation. It has never been a 'frontline' state in any ideological or grand struggle, be it the Second World War, the Cold War or the War on Terror. The country was led by Pandit Jawahar Lal Nehru for almost 17 years, the statesman also donning the role of External Affairs Minister and for a brief period of time, Defence Minister. These years were crucial as they shaped the way Indian strategic thinking would evolve. While its western neighbour Pakistan has milked its sponsor since 1947 by first presenting itself as an ally in the war against communism and later creating and charging to destroy a Frankenstein monster of terrorism, its huge eastern neighbour has thrived under a unique combination of communist authoritarianism and state sponsored capitalism, creating the perfect dialectic. However, India today has been accorded an opportunity to help usher in a more liberal international order or at least maintain the status quo, in face of an ambitious and belligerent China, state sponsored terrorism, non-state actors, migrant crisis, ethnic cleansing, an increasingly hostile nuclear environment and climate change.
What do I mean when I say India has an opportunity of a lifetime? Who or what presents this? Why only India? To answer this, lets take a broad look at the current international scenario, region wise. US, the borderline global superpower finds itself oscillating between an isolationist (withdrawal from the Trans Pacific Partnership TPP and Paris Climate Deal) and interventionist stance (Expanding presence in Africa, continuing interventions in Iraq, Afghanistan and Syria, pressurising Iran and sanctions on North Korea). From an overt nuclear posture to assisting the Taliban and colluding with Pakistan, Iran and China, Russia presents a broad spectrum of challenge (subconventional to nuclear) to the US and its allies. The entire West Asia/ North Africa (WANA) region is in disarray. Turkey has initiated its own war with the Syrian Kurds, post military rout of ISIS, with battles raging in the Syrian Kurdish enclave of Afrin. Iran may suffer a renewed round of sanctions. Most of South and South East Asia has been charmed, coerced or compelled to be part of China's or more specifically Xi Jinping's mega project, the Belt and Road Initiative (BRI). The future of EU is uncertain. A migrant crisis, coupled with Brexit, lone wolf attacks and rise of xenophobia has forced cracks in the supra-state. India, due to its current stability and especially its past stands on the cusp. An opportunity has been created due to a diametrically opposite combination of India's past and present resulting in a transitional foreign policy whose future is still uncertain.
India has followed a policy of strategic restraint since its independence. Its leaders saw the armed forces as wasteful expenditure and contributors to imperialism. The Non Aligned Movement (NAM) was created by Nehru, in conjunction with prominent leaders of the Third World, out of a need to stay away from the two heavily militarised Cold War camps. India's posture of non alignment had benefits for Jawaharlal Nehru's image as an internationalist. It also created India's image as a non-aggressive, peace loving nation and a chaotic yet stable democracy which believed in the rule of law. However, as an incipient nation state, flanked on two sides by hostile neighbours, India found it difficult to carve out a strategy to either contain, suppress or rationalise relations with Pakistan or China. Fears of an omnipotent military, exacerbated by coups and dictatorship in Pakistan and China distanced the political class further from the armed forces. As a result, India was able to generate military force but never military power, an important component of any state's foreign policy. After all, a country's success in its foreign affairs, whether one may admit it or not, rests to a great extent on its country's coercive strength, whether latent or overt. Non alignment also meant missing out on security umbrellas, technical knowhow and state of the art weaponry. What non alignment did allow was for India to attempt to chart an independent course for itself. By taking part in the Neutral Nations Repatriation Commission (NNRC) in the aftermath of the Korean war, it established itself as an impartial mediator in conflict resolution. It undertook a genuine humanitarian intervention by stopping the genocide in then East Pakistan in 1971. However, shackled by Nehruvian restraint, India, whether under the Congress or the Bhartiya Janta Party (BJP), still tried to act and behave under a moral shroud, unmindful of the dangers of indirectly appeasing a country like Pakistan which kept on pushing India's non-existent red lines.
India, on the eve of national elections of 2014 was on shaky ground, in terms of international prestige and national security. BJP's election manifesto of 2014 promised a sea change in India's foreign policy and national security apparatus including an overhaul and review of India's strategic nuclear programme. Instead of treaties and deals based out of fear or dependence, this manifesto aimed at leveraging India's advantages in constructing a web of interlocking relationships that would be favourable to all parties involved. Instead of behaving as an arrogant power or regional hegemon, India invited all the countries in its neighbourhood to interact with it on an egalitarian basis. Prime Minister (PM) Narendra Modi (NaMo) embarked on an ambitious tour of countries (56 and counting) in his three years since coming to power on a landslide victory. Following an aggressive stance and creating personal rapports with heads of states, NaMo revitalised India's foreign policy. From heavily focusing on the economic and strategic parameters of its relations with ASEAN and beyond in a revamped Act East Policy to strengthening ties to the US to connecting with West Asia and Iran, NaMo has prioritised India's national interests above everything else. Some of the foreign policy benefits that have accrued to India due to NaMo are:
Conversion of Look East into Act East
Given that around half of India's foreign trade is dependent on the economies of South and South East Asia, it was just a matter of time when India had to focus on the region. Actuation of the Act East Policy (AEP) is an acceptance of the same. AEP heavily focuses on increasing connectivity between India's still-neglected North East and the East Asian countries. A number of connectivity projects have been initiated, both single mode and multi-modal, to give impetus to people-to-people and economic links. AEP has graduated from a solely economic and cultural policy to a more strategic one, with the Indian Navy playing an important role in ensuring safe passage of merchant traffic and Sea Lines of Communication (SLOCs), apart from conducting multinational exercises and humanitarian and disaster relief (HADR) operations. The Indian Navy's primary area now extends from the Red Sea, Gulf of Oman, Gulf of Aden, Southwest Indian ocean, Indian Ocean Region (IOR) island nations and East African littoral states, while the secondary area for the first time addresses South China Sea (SCS) as well as Western Pacific and East China Sea. Indian warships will start patrolling the Malacca Straits for protecting the SLOCs. This is a signal that India aims to act as a Net Security Provider for the SLOCs passing through the greater Indo-Pacific region. Signing of an agreement giving Indian ships logistics rights at Changi, Singapore is a step in that direction. India has also agreed to take part with Japan, Australia and the US in a grouping of democracies called the Quadrilateral (Quad). This has been ostensibly to coordinate in the fields of ensuring Freedom of navigation (FoN) in international waters, a free and open region and adherence to rule of law but considered as a counter to rising Chinese influence in the Indo-Pacific region. Many analysts consider it as the beginning of an 'Asian NATO' though its feasibility still remains to be tested.
Neighbourhood First Policy
NaMo has focused on improving relations with its neighbours, although that seems to be floundering at the moment. From HADR missions to Maldives, indirect financing of weapons for the Afghan National Security Forces (ANSF) through Russia, negotiations over Teesta waters and exchange of enclaves, concluding a civil nuclear agreement with Sri Lanka and attempting dialogue with Pakistan, NaMo government has made connecting with the neighbourhood his priority. NaMo has understood that for India to flourish economically, militarily and culturally, its neighbourhood has to offer a conducive environment. This can only with an active policy of shaping events and policies as per its national interests. India has offered SAARC nations benefits of telecommunications and e-medicines through the use of SAARC satellite, sacrificed real estate on its eastern border for better relations with Bangladesh and come to Bhutan's aid when defending its territorial integrity in face of Chinese aggression. India has however sent tough signals to Pakistan that its benevolence cannot be taken for granted by conducting surgical strikes on terrorist launch pads post the Uri attacks of September 2016.
Entries into Strategic Clubs
Modi's presentation of India as an emerging power and his personal style of diplomacy has ensured entry of India into various 'untouchable' clubs and groupings such as the Australia Group, Wassenaar Agreement and the Missile Technology Control Regime (MTCR). This has helped India in inching close to the membership of the Nuclear Suppliers Group (NSG) which will help in it gaining access to unprecedented nuclear material, technology and equipment, without acceding to signing the Non Proliferation Treaty (NPT). Also, India's entry into the Shanghai Cooperation Organisation (SCO) may help it in gaining access to the Central Asian Republics (CAR), alternatives to India's dependence on the Middle East for energy sources.
Closing in with the US
With an unprecedented five trips to the US, Modi has indicated a definite change in its non aligned mode towards coordinating with the US on a number of converging issues. India's entry into important clubs and groups has been facilitated by the US, its status has been upgraded to being a Major Defense Partner of the US, it has been feted as a pivot for countering China through the Quad and President Trump in his newly unveiled Afghanistan strategy has admitted to India's stabilising role in the war-torn country. Major defence deals such as acquisition of M-777 Ultra Light Howitzers, C-130 and C-17 transport aircraft, AH-64 Apache attack helicopters and Guardian drones for the Airforce have resulted in the further diversification of India's arsenal, long dependent on Russia. The US has designated Hizbul Mujahideen (HM), an old pro Pakistan terrorist organisation in Jammu and Kashmir (J&K) as a Foreign Terrorist Organisation (FTO) along with placing its chief Syed Salahuddin as a global terrorist. An India-specific Logistics Exchange Memorandum of Agreement (LEMOA) has been signed based on the Logistics Support Agreement (LSA). However the rest two foundational agreements also need to be agreed upon and signed in order to provide a platform for future collaboration with the US forces in countering common foes and sharing of sophisticated technology with India. There however needs to be a note of caution for India for not hugging the American coast too closely, as it still needs to find its feet.
Under NaMo's leadership, India is currently transitioning from a strategic self restraint phase to a more assertive one. But this can easily be set aside as an aberration rather than the accepted norm considering India's past policy of under-influencing events. The momentum that has been gained will suffer setbacks as happened in Nepal, Maldives and Sri Lanka but India has to push on. India has to accept the rise and ascendance of China on the world stage. It has to accept that it cannot match China's financial investments in its neighbourhood that have led to China leaning governments in Nepal and Maldives, re-encroachment on Doklam in Bhutan and fructifying of the China Pakistan Economic Corridor (CPEC). India's tryst with realism is still in its infantile stage due to a number of reasons. The way forward is to leave the past of non alignment behind, and engage the world based on its priorities. This will lead to situations where policy decisions affecting one country may be a hindrance to another. A classic example is India's relations with both Israel and the Palestinian Authority (PA). On one hand, India has a major strategic relationship with Israel especially in arms deals, on the other India trains the officers of PA's small military in its academies. These discrepancies will arise and will have to be dealt with in a diplomatic and mature manner. Instead of Non Alignment, India needs to follow National Alignment, facets of which can be summarised below:-
Improving Diplomatic Footprint
Though NaMo leads from the front when engaging nations, this personal touch must be seen as a superimposition over India's diplomatic prowess and not as a standalone setup. India's pool of 3000 diplomats compares poorly with countries such as Japan (5700), South Korea (4500) and the US (20000). Change of government may reduce the personal nature of diplomacy currently being followed and dedicated and expanded cadre of officers will be able to handle the political fluctuations.
Countering China
China has arrived on the global stage. This is a fact. States have to learn to live with this. Despite the US egging on India to take on China and Japan clamouring for giving the Quad more teeth, India needs to realise its present strengths and limitations. It needs to deal with China more diplomatically and needs to give dialogue more opportunity to work. It has to realise that the US and Japan each have their own motives to counter China and those motives may not resonate with India. India needs to focus on reducing its trade deficit with China, upgradation of its border infrastructure and engaging in dialogue but ceding no space on Doklam. Despite India's stance on CPEC crossing India's sovereign territory, a pragmatic decision can be made on agreeing to be part of BRI as India's projects in South East Asia will invariably clash with it, and a collaboration outlook should be more constructive for the countries involved. Indian armed forcesneed to be upgraded in its eastern sector to deter Chinese aggression.
Keeping Promises
India needs to slow down future investments and step up completion of already promised projects in various countries. The much heralded Trilateral Highway connecting India's North East to Myanmar and Thailand, a crucial link in India's AEP still remains incomplete with the earliest completion date now being pushed to 2020. India's soft loans of around $24.2 billion in the form of 'lines of credit' to various countries in Central America and Africa also needs constant monitoring.
Stop Moralising, Start Realpolitiking
It is not important that two countries' national interests align perfectly. Although US expects its allies and major strategic partners to follow its foreign policy, India needs to chart its own course as per National Alignment. As an example, post pullout of the US from the Paris climate agreement, India must coordinate more deeply with China with regards to climate change. Despite voting against shift of Israel's capital to Jerusalem, India can still expect to consummate an extensive arms deal with the country. India also needs to take on board the US, Russia and China in terms of countering terror. As of now, India seems to be the only country that seems to straddle many boats and in the process, promote a horizontal bonhomie amongst nations.
The days of the strategic alliances are all but over. NATO may have got a second chance at survival with the resurgence of Russia but whether Article Five of collective defence will be sustained by the Europeans is not as clear as it states. The current US administration's self professed isolationism in major issues has put the efficacy of security umbrellas in question. India, unlike the US, understands that all international problems do not have a military solution. It needs to step away from contemplating a NATO like model, even with like minded democracies (Quad) and focus on diversification that helps its national interests. But it should also shed its inhibitions regarding establishment of overseas bases, basing of ships and troops of other countries and conducting joint exercises with the Quad on ground and air. The idea of two mutually destructive superpowers sitting on an arsenal of nuclear weapons can be replaced with that of society of states with economic, cultural and technical linkages but with adequate coercive power to deter a challenge. What lies in India's destiny? Part of a NATO like entity or an independent yet interconnected foreign policy? Its the latter that would benefit the entire world.
The "Neo-Cold War" in the Indian Ocean Region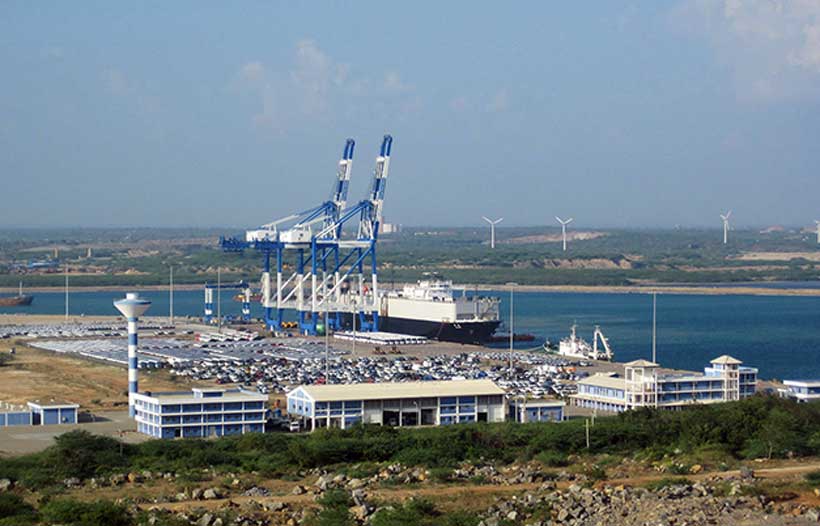 Addressing an event last week at London's Oxford University, Sri Lankan Prime Minister Ranil Wickremesinghe said some people are seeing "imaginary Chinese Naval bases in Sri Lanka. Whereas the Hambantota Port (in southern Sri Lanka) is a commercial joint venture between our Ports Authority and China Merchants – a company listed in the Hong Kong Stock Exchange."
Prime Minister Wickremesinghe has denied US' claims that China might build a "forward military base" at Sri Lanka's Hambantota port which has been leased out to Beijing by Colombo. Sri Lanka failed to pay a Chinese loan of $1.4 billion and had to lease the China-developed port to Beijing for 99 years. Both New Delhi and Washington had in the past expressed concerns that Beijing could use the harbor for military purposes.
The USA, China, and India are the major powers playing their key role in the "Neo-Cold War" in Central Asian landmass and the strategic sea lanes of the world in the Indian Ocean where 90% of the world trade is being transported everyday including oil. It is this extension of the shadowy Cold War race that can be viewed as the reason for the recent comment made by the US Vice President Mike Pence that China is using "debt diplomacy" to expand its global footprint and Hambantota "may soon become a forward military base for China's expanding navy".
According to some analysts, the deep-water port, which is near a main shipping route between Asia and Europe, is likely to play a major role in China's Belt and Road Initiative.
In his book "Monsoon" Robert D. Kaplan (2010), a senior fellow at the Centre for a New American Security notes the following:
[…] the Indian Ocean will turn into the heart of a new geopolitical map, shifting from a unilateral world power to multilateral power cooperation. This transition is caused by the changing economic and military conditions of the USA, China and India. The Indian Ocean will play a big role in the 21st century's confrontation for geopolitical power. The greater Indian Ocean region covers an arc of Islam, from the Sahara Desert to the Indonesian archipelago. Its western reaches include Somalia, Yemen, Iran, and Pakistan — constituting a network of dynamic trade as well as a network of global terrorism, piracy, and drug trafficking […]
Two third of the global maritime trade passes through a handful of relatively narrow shipping lanes, among which five geographic "chokepoints" or narrow channels that are gateway to and from Indian ocean: (1) Strait of Hormuz (2) Bab el-Mandab Passage (3) Palk Strait (4) Malacca and Singapore Straits and (5) Sunda Strait.
While Lutz Kleveman (2003), argues that the Central Asia is increasingly becoming the most important geostrategic region for the future commodities, Michael Richardson (2004) on the other hand explains that the global economy depends on the free flow of shipping through the strategic international straits, waterways, and canals in the Indian Ocean.
According to the US Energy Information Administration (EIA)  report published in 2017, "world chokepoints for maritime transit of oil are a critical part of global energy security. About 63% of the world's oil production moves on maritime routes. The Strait of Hormuz and the Strait of Malacca are the world's most important strategic chokepoints by volume of oil transit" (p.1). These channels are critically important to the world trade because so much of it passes through them. For instance, half of the world's oil production is moved by tankers through these maritime routes. The blockage of a chokepoint, even for a day, can lead to substantial increases in total energy costs and thus these chokepoints are critical part of global energy security.  Hence, whoever control these chockpoints, waterways, and sea routes in the Indian Ocean maritime domain will reshape the region as an emerging global power.
In a recent analysis of globalization and its impact on Central Asia and Indian Ocean region, researcher Daniel Alphonsus (2015), notes that the twists and turns of political, economic and military turbulence were significant to all great players' grand strategies:
(1) the One Belt, One Road (OBOR), China's anticipated strategy to increase connectivity and trade between Eurasian nations, a part of which is the future Maritime Silk Road (MSR), aimed at furthering collaboration between south east Asia, Oceania and East Africa; (2) Project Mausam, India's struggle to reconnect with its ancient trading partners along the Indian Ocean, broadly viewed as its answer to the MSR; and (3) the Indo-Pacific Economic Corridor, the USA's effort to better connect south and south east Asian nations. (p.3)
India the superpower of the subcontinent, has long feared China's role in building outposts around its periphery. In a recent essay, an Indian commentator Brahma Chellaney wrote that the fusion of China's economic and military interests "risk turning Sri Lanka into India's Cuba" – a reference to how the Soviet Union courted Fidel Castro's Cuba right on the United States' doorstep. Located at the Indian Ocean's crossroads gives Sri Lanka the strategic and economic weight in both MSR and Project Mausam plans. MSR highlights Sri Lanka's position on the east-west sea route, while Project Mausam's aim to create an "Indian Ocean World" places Sri Lanka at the center of the twenty-first century's defining economic, strategic and institutional frameworks. Furthermore, alongside the MSR, China is building an energy pipeline through Pakistan to secure Arabian petroleum, which is a measure intended to bypass the Indian Ocean and the Strait of Malacca altogether.
A recent study done by a panel of experts and reported by the New York Times reveal that how the power has increasingly shifted towards China from the traditional US led world order in the past five years among small nation states in the region. The critical role played by the strategic sea ports China has been building in the rims of Indian Ocean including Port of Gwadar in Pakistan, Port of Hambantota in Sri Lanka, Port of Kyaukpyu in Myanmar and Port of Chittagong in Bangladesh clearly validates the argument that how these small states are being used as proxies in this power projection.
This ongoing political, economic and military rivalry between these global powers who are seeking sphere of influence in one of the world's most important geostrategic regions is the beginning of a "Neo-Cold War" that Joseph Troupe refers as the post-Soviet era geopolitical conflict resulting from the multipolar New world order.
IMF bail-out Package and Pakistan
Pakistan may approach IMF to bail-out the current economic crisis. It is not the first time that Pakistan will knock the doors of IMF. Since 1965, Pakistan has been to IMF 17 times. Almost all of the governments has availed IMF packages. Usually, IMF is a temporary relief and provide oxygen for short time so that the patient may recover and try to be self-sustained. The major role of IMF is to improve the governance or reforms, how the ill-economy of a country may recover quickly and become self-sustained. After having oxygen cylinder for 17 times within 5 decades, Pakistan's economy could not recover to a stage, where we can be self-sustained and no more looking for IMF again and again. This is a question asked by the common man in Pakistan to their leadership.  People are worried that for how long do we have to run after IMF package? The nation has enjoyed 70 decades of independence and expects to be mature enough to survive under all circumstances without depending on a ventilator.
The immediate impact of decision to approach IMF, is the devaluation of Pakistani Rupees. By depreciating only one rupee to US dollar, our foreign debt increases 95 billion rupees.  Today we witness a depreciation of rupee by 15 approximately (fluctuating), means the increase in foreign debt by 1425 billion rupees. Yet, we have not negotiated with IMF regarding depreciation of Rupees. Usually IMF demand major depreciation but all government understands the implications of sharp devaluation, always try to bargain with IMF to the best of their capacity. I am sure, Government of Pakistan will also negotiate and get the best bargain.
IMF always imposes conditions to generate more revenue and the easiest way to create more income is imposing tax on major commodities including Gas, Electricity and Fuel. Pakistan has already increased the prices of Gas, Electricity and Fuel. It has had direct impact on basic necessities and commodities of life. We can witness a price hike of basic food, consumer items and so on. Except salaries, everything has gone up. While negotiating with IMF formally, we do not know how much tax will be increased and how much burden will be put on the common man.
We believe, our rulers know our capacity and will keep in mind the life of a common man and may not exceed the limit of burden to common man beyond its capacity. We are optimistic that all decisions will be taken in the best interest of the nation.
It is true, that Pakistan has been to IMF so many times, so this might be a justification for the PTI Government to avail IMF package. But, there are people with different approach. They have voted for change and for "Naya" (new) Pakistan. They do not expect from PTI to behave like previous several governments. If PTI uses the logic of previous governments, may not satisfy many people in Pakistan.
Especially, when Pakistan was in a position to take-off economically, we surrendered half way, may not be accepted by many people in Pakistan.
The government has explained that other options like economic assistance from friendly countries was also very expensive, so that they have preferred IMF as more competitive package. I wish, Government may educate public on the comparison of available options, their terms and conditions, their interest rate, their political conditions, etc. There might be something confidential, Government may avoid or hide, one may not mind and understand the sensitivity of some of the issues. But all permissible information on the terms and conditions of all options in comparison, may be placed on Ministry of Finance's website or any other mode of dissemination of knowledge to its public.
Against the tradition, people of Pakistan have voted Imran Khan, who so ever was given ticket of PTI, public has voted him or her blindly in trust to Imran Khan. A few of his candidates might not be having very high capabilities or very good reputation, but, public has trusted Imran Khan blindly. Imran Khan is the third most popular leader in Pakistan, after Jinnah the father of nation, and Zulfiqar Ali Bhutto, the Former Prime Minister of Pakistan in 1970s.
People of Pakistan have blindly trusted in Imran Khan and possess very high expectations from him. I know, Imran Khan understands it very well. He is honest, brave and visionary leader and I believe he will not disappoint his voters.
Now India denies a friendly hand: Imran Khan debuts against arrogant neighbors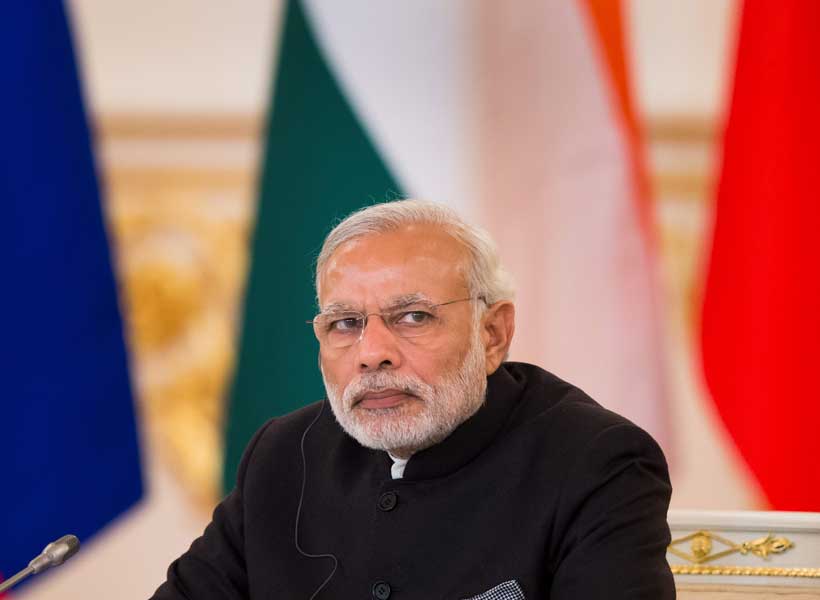 Imran Khan is facing the brunt for overly appeasing its arch rival-India. On September 22, Khan tweeted that he was disappointed over India's arrogant reply to resume bilateral talks in the UNGA and that he had encountered many "small men" in big offices unable to perceive the larger picture.I am observing a south Asian order changing with Khan's rise in Pakistani politics. We in Nepal need to grasp the possible reality before circumstances shall engulf our interests.
Observation 1
Narendra Modi was undoubtedly "The Prince"of South Asia from Niccolo Machiavelli's 16th century classic political narrative. I sense the old prince acting in distress over the rise of a new one. Imran Khan's invitation for a ministerial level meeting in New York; amidst the eyes of foreign diplomats could not have been a better approach by Pakistan in a long time. Instead, Indian foreign minister, Sushma Swaraj dismissed the offer, blaming Pakistan's double standard in killing Indian forces and releasing Burhan Wani's (India's terrorist and Pakistan's martyr) postal stamps. Khan did not sanction the postal release, but as the Prime Minister of Pakistan, he must be held accountable for failing to stop the killings,just when talks were supposed to happen. He should have addressed the highly sensitive Indian government. But, I do empathize with Khan's statement, "small men in big offices"; as he clearly outlined the exact problem. He directly called upon the Indian government to think bigger and escape circumstances to solve historical problems. Narendra Modi has developed a new rhetoric these days; that India is not going to keep quiet over Pakistan's actions. It fits the nature of Machiavelli's Prince as an authority which can maintain national virtue. Unfortunately, I do not buy Modi's rhetoric. The Prince has come a bit late in his tenure to act for Indian virtues. I am sure many at the UNGA would have noticed India's apprehension in the same manner. I suspect that the ex-prince is facing insecurities over the fear of losing his charisma. Nepal, in particular was charmed by his personality when he first visited our capital, with promises that flooded our heart. And then, we faced his double standard; right after the massive earthquake in 2015. Nobody in Nepal will sympathize with Swaraj's justification of cancelling the meeting.
Observation 2
Let me explain the source of insecurity. Modi has thrived by endorsing his personality. A tea man who worked for the railways under great financial hardships, became the poster man of India. He generated hope and trust that his counterparts had lost over the years. His eloquent stage performance can fool the harshest of critics into sympathizing his cause. People have only realized later; many macro economists in India now argue that demonetization was, perhaps, one of the worst decisions for India's sake. Narendra Modi is India sounds truer than Narendra Modi is the Prime Minister of India.
Imran Khan, a former cricketer does not spring the same impression as Modi. Khan, a world champion in 1992, is known for his vision and leadership in Cricket. Comparatively, Khan does not need to sell his poster in South Asia. He does not cry over his speeches to garner mass euphoria. Ask anybody who's into the sport and they will explain you the legend behind his name. I suspect that Modi has realized that he is going to lose the stardom in the face of Pakistan's newly elected democratic leader. After all, the Indian PM cannot match Imran's many achievements in both politics and cricket. I suspect that Modi has realized the fundamental difference in how his subjects inside India and beyond are going to perceive Imran's personality. I expect more artificial discourses from India to tarnish Imran's capabilities.
Nepal & Pakistan
You will not find Pakistan associated with Nepal so often than with India. Frankly, Nepal has never sympathized with Indian cause against Pakistan. We have developed a healthy and constructive foreign relations with the Islamic republic. However, there has always been a problem of one neighbor keeping eyes on our dealings with another. Indian interests have hindered proximity with past governments. Now, Imran Khan has facilitated the platform for deeper relations. He does not carry the baggage of his predecessors. He is a global icon, a cricket legend and a studious politician. He is not the result of mass hysteria. Imran Khan has pledged to improve Pakistan's economy, reinstate foreign ties and boost regional trade. For me, he is South Asia's new Machiavellian prince; one that can be at least trusted when he speaks.