The ambition of China and its democratization issue
Historical events are always astonishingly similar. In the early Korean War, China ruled by the Chinese Communist Party(CCP) frequently publicly warned the U.S. not to go beyond the 38th  parallel north to invade North Korea or China would send troops into North Korea in reaction. The U.S. arrogantly turned a blind eye to these admonitions. The outcome was that shortly after the U.S. military invaded, China resolutely honored its promise, with tens of thousands of troops rushing into the country. In the end, the war culminated with no winner.
Now, the same situation occurs again and with the U.S.'s disregard of China's aspiration for world hegemony and the result would be more severe by far if the kind of disregard didn't stop.
A historical narrative of China's ambition
As early as in the mid and late 50s and early 60s, founder and supreme leader of the People's Republic of China (PRC) Mao Zedong constantly and openly suggested that China catch up with or outstrip the U.S. by 50 to 60, 20 to 30, or as-such years. To that end, he even launched the disastrous Great Leap Forward campaign to mushroom China's agricultural and industrial productivity.
Mao's successor, Deng Xiaoping, according to documents and records, never put up such direct proposals. But this doesn't mean that he didn't have analogous ideas or ambition. In 1987, Deng said that by the middle of the 21st century, China would be able to reach the economic levels of developed countries, but then lowered the target to levels of medium-developed countries. Deng also held firm to the principle that sovereignty is over human rights and time after time propounded setting up a new international political and economic order against hegemonism. However, it was his reform and opening-up policy that, until recently, brought China's economy average annual double-digit growth for over 30 years.
Deng's substitute, Jiang Zemin, in addition to reaffirming the new international political and economic order, first officially presented two other notions: Two Centenary Goals and The Revival of the Chinese Nation. In the face of these  perceptions, Jiang and leaders of five other nations first created a regional geopolitical international institution in China's territory, the Shanghai Cooperation Organization (SCO), to safeguard the peace and stability of Central Asian regions and to fight cross-border crimes.
Jiang's replacement, Hu Jintao, in large measure, just echoed Jiang and Deng's same expressions, especially Jiang's two thoughts. Yet, it was in Hu's times that China began to eclipse Japan to become the world's second largest economy. And it was in this time that China and four other nations, Russia, India, Brazil, and South Africa, formed the BRICS bloc, a new international economic body and potential rival to the Group of 7(G7). Concurrently, it was in Hu's times that the idea of being on a level with the U.S. overtly came up again. Hu's prime minister, Wen Jiabao, at a welcoming banquet hosted by then Secretary of State Colin Powell, said that China took 50 years to run as well as medium-developed countries, needing about 100 years to be on a par with the U.S.
Incumbent President Xi Jinping, Hu's surrogate, seems to be both a partisan of all the apprehensions above and an unwavering practitioner of them. Since taking office as China's president, not only has Xi proponed to build a new style of great power relationships with the U.S., but he has stressed the belief that Asia is Asians' Asia and a new Asian security notion: that Asian affairs should be handled by Asian countries themselves. Moreover, to manifest his regnal signature, he has integrated Jiang's two notions into one, namely his China dream to resurrect the Chinese nation. Specifically, he demanded that China be a medium-developed nation by the centenary of the establishment of the CCP in 1921 and realize the splendid resuscitation of the Chinese nation by the centenary of the foundation of the PRC in 1949.
To Xi, achieving the China dream or the great revival of the Chinese nation is in fact just an euphemism for being the world's first power; soon after Xi took over as General Secretary of the CCP, the state-controlled prestigious Chinese Academy of Sciences (CAS) issued a report showing that by 2049, the centenary of the foundation of the PRC, China would completely outstrip the U.S. . The diversion is that the same institution published a dissimilar report back in Hu's time and two years after Wen's speech, saying that China would be ahead of developed nations by 2100 in economic modernization and then be the equivalent to the U.S. around in 2110 in this aspect.
To actualize this dream, Xi has constituted the National Security Commission, a counterpart to the U.S. National Security Council (NSC), to manage overall national security affairs. And by order of Xi, China has also single-handedly created the Silk Road Fund, a state-owned financial institution, to subsidize the construction of infrastructure in countries along the Silk Road and the 21 Century Maritime Silk Road (One Belt And One Road), two modern versions of a pair of trade passages in China's ancient times, to again link China to Southeast Asia, South Asia, West Asia, North Africa, and Europe. More noteworthy, a regional international financial organization advanced by Xi to put up and be led by China, the Asian Infrastructure Investment Bank (AIIB), though still in the making, has drawn in more than 50 countries, even including many western nations, for instance, Britain, France, Germany, and Italy and so on. For the CCP's China, this is indubitably an enormous victory, at least on the surface, and seems to have dwarfed in gambits another kindred institution in building by the BRICS nations, the New Development Bank (NDB).
At the same time, China under Xi is intensifying its territorial claims as well: In the East China Sea, to more effectively handle disputes with Japan over the Diaoyu islands, or the Senkaku islands, China has erected its own Air Defense Identification Zone (ADIZ) and has required that all aircraft furnish self-identification information and flight plans when flying across its ADIZ, a rule clearly against international aero-custom. In the South China Sea, besides placing oil rigs in Vietnam's exclusive economic zone in 2014 sparking oil-rig crises, China has been reinforcing its construction and reclamation in contested waters, for instance, Gaven Reef, Johnson Reef, and the Fiery Cross Reef; and now all three reefs have become a sizeable man-made island, with the first having had an addition of a 114,000-square-meter land, the second, a submerged feature previously, having turned to a 100.000-square-meter island, and the third having enlarged to over 11 times its original size.
The U.S., as part of the Asia-Pacific region, has repeatedly called for a multilateral agreement on South China Sea issues and suggested that China work under such an agreement to solve territorial disputes that could further inflame tensions with countries in the sea, especially the Philippines and Vietnam. But such a proposal has bluntly been refused by China for the reason that the sea originally belongs to it or that what is within its nine-dash-line, including virtually the whole South China Sea, is just part of China's territory. This is visibly a challenge to the current international political order built on international law as its AIIB and NDB have called into question the present international economic order founded on the International Monetary Fund (IMF), the World Bank, and the World Trade Organization (WTO).
Today's China isn't already China in the past: with an average annual double-figure economic growth for more than 30 years and a status as the world's second largest economy or the world's largest one according to IMF's purchasing power parity calculation as well as an annual double-figure growth in military spending for the last decade and a place as the world's second largest nation in military spending, China has come to believe that it has the capability to change the existing world order at its discretion or that at least it should be included as one of the makers of world order. For China, this is just a result of a long-term strategic pursuit of all the five-generation leaders of the CCP from Mao and also a vivid embodiment of the diplomatic strategy guidelines from Deng to develop yourself and bide your time.
U.S. integration policy on China
For the U.S., this is a gnawing moment: it has to face up to the fact that the rise of the China resulted from its own blunders or ignorance and overlook. Surely, in large part, there wouldn't be the chance for China to burgeon and present-day China's that aggressive and assertive behaviors without the U.S.'s integration policy. The kind of chance has been called"strategic window opportunity" in China, a strategic development luck in the tranquil circumstances.
It seems that while the U.S. has contrived integration policy with the aim of eventually converting China into a liberal democracy and a responsible stakeholder by inviting it to join the liberal international system orchestrated by the West and helping it to bolster the economy, it has underestimated the CCP's stamina and resolve against liberalization and democratization and overlooked the catastrophic failure of the Tiananmen Democracy Movement.
As early as 1989, then leader of the CCP Deng accentuated more then once that China needed to adhere to the socialist path and proletarian dictatorship, steadfastly resisting capitalist liberalization. Shortly thereafter he attested by action in the year how serious his words were, with masses of troops being deployed there and hundreds of people being killed while the democratic remonstrance erupted in and around Tiananmen Square. Never has democratic protest or demonstration come to the nation since then with the continuous tight control of the Chinese government; even if data show that the nation's mass incidents had risen from ten thousand in 1993 to about 0.14 million in 2011 and was always in a continual and steady augmentation, none of them has been of democracy and freedom.
On the other hand, the U.S. could have missed China's peculiar authoritarian cultural tradition while creating such a policy: the tradition itself would make any such policy seem to have an overly slim prospect of success. In over two thousand years from 221 BC to date of Chinese history, there have been solely two types of political systems: totalitarianism with socialism and communism as its main ideological characteristics and absolutism featuring Confucianism, a philosophy highlighting hierarchical relationships, observance, and compliance, as its primary ideological attribute. And the two kinds of ideologies are imposed on people as the two sorts of political systems are and at the expense of the freedoms of thought and speech. This wreaks havoc on the nation's brainpower so badly that until the terminations of two Opium Wars, Chinese people didn't still know what science, democracy, equality, and freedom are.
China's this kind of authoritarian tradition with ideology has never broken. Before Mao, as a single official ideological thought, Confucianism had almost never received any pungent challenges. But when Mao, as a communist revolutionary, took on power, he launched all-out attack on it and then threw away it for his own thought and Marxism and Leninism as topmost ideological theories for the nation and from then to date, the three isms have always been part of the CCP and the nation's fundamental ideology, irreplaceable.
Be that as it may, there are signs that, as a part of the China dream and a method of governance, Confucianism is coming back to the heart of the country's cultural activity. Current president Xi has many times effectuated confidence in China's traditional culture and presented himself as an ardent fan of it, oftentimes citing creeds from Confucian classics on many public occasions. More important is that the past Confucianism has been edited into schoolbooks again for present students from elementary to high school. This is a departure from Mao's thought and for modern Chinese people, this is also the reappearance of an old specter.
The U.S. strategy intention is sowing the seeds of democratic revolution or reform in China in the economic way. But U.S decision-makers and their think tanks seem to forget that to make these seeds grow healthily, there needs to be suitable cultural soil. China isn't such a soil: its heritage and civilization are nurseries for authoritarianism. So the secret to turn China into a liberal democracy isn't by economic activities but by teaching and disseminating democratic and liberal thoughts to alter its tradition. Leaders of the CCP need to ameliorate the nation's economy to consolidate their rule whereas the U.S.'s such policy just plays into their hands. Accordingly, integration policy, when being applied to a country like China, could produce a setback.
China's developmental direction and course
In Deng's age, as Deng himself said, China was still in a developmental state of feeling stones to wade across the river, namely a condition of lacking a crystalline national development strategy. China of the day is no longer in such a state; its leaders have expressly known how and where the country should be led.
In the next half of the 19th century, owing to humiliating defeat in the First and Second Opium Wars against western powers Britain and France, rulers of the Qing dynasty afterward mounted a reform campaign for rendering the nation prosperous and powerful to learn and introduce western sciences and technology, especially military technology. The reform campaign also first set up and develop western-style military and civilian industries and schools in China, but it failed to touch at all the ruling base of the dynasty, namely its absolutism with Confucianism. This was an immense emasculation: After the reform drive lasted 35 years, China lost the Sino-Japanese War; about 17 years after this, the Qing dynasty, the last dynasty in Chinese history, came to an end with people's revolution for democracy.
Now, the CCP is following the same lines to run the nation: focusing on economy and trade, sciences and technology and military strength; refusing demorcratic reform bluntly and clamping down on freedom of thought and speech continuously; and renewing its totalitarianism with Confucianism again. Markedly, Xi is rebuilding an old empire and building it into a sphinx monster, a hybrid of part westernization, part socialization, and part revivalism. No one can know for sure whether or not such a China will be a huge threat to the whole world, but it certainly will be a fearsome foe to the liberal world. Oddly, it is some countries of the world that have been giving the state a leg-up.
The serial report by Reuters, "Breakout: Inside China's military buildup", has lucidly revealed how western countries, especially Britain, France, and Germany, have bypassed arms sanctions to help China to construct a bigger, more sophisticated weapon system. According to the report, it is inconceivable how China's advanced military equipment, like stealth fighters and navigation satellites, would be possible without cutting-edge and precise gadgets, components, and apparatus from these nations.
Same true, the West is the cardinal exporter of knowledge to China. Data from the Institute of International Education show that in the 2013/2014 academic year, China sent over 0.27 million students to the U.S. for study and was the leading sender of students to the country for the fifth year in a row. At once, data from the Ministry of Education of the PRC indicate that in 2014, around 0.46 million Chinese students in total were studying abroad. Therefore, on count, during the time, some 60% of these students were receiving education in the U.S. Moreover, 82% of the Chinese students studying abroad in 2013 were being instructed in western nations and from 1978, the first year China started reform and opening-up policy, to 2014, over 3.5 million Chinese students were learning overseas and over half of them have returned to China now. These numbers show how crucially China rests on foreign knowledge and there is reason to believe that in the predictable future, western nations will still the central exporter of knowledge to China if they themselves don't change policy.
China's deadliest shortcoming is short of vital scientific and technological innovation capacity while it is bent on being the first power in the world; the kind of ability is the common stamp of all world powers in modern history. This puts the country at an acuter disadvantage in the struggle for the standing of the world's first power than other powers in history, for instance, Germany and Japan. Yet, this is a prerequisite bitter pill it has to swallow: this is the inescapable adverse effect of its own everlasting ideological tradition strangling freedom of thought. As to its traditional ideology, Confucianism, it is still a question whether or not it itself would be welcome if it weren't imposed on Chinese people.
Yet, to make the catchphrase "the splendid resuscitation of the Chinese nation" or "the China dream" more credible, China has also rewritten its history depending on some disputable researchs, for instance ones by British scientific historian Joseph Needham and French economic historian Paul Bairoch. In the new historical story, China is represented as a nation that was not only the world's most powerful nation but the world's most advanced state in science and technology in the course of a long time ago; for example, in 2014, Chinese Foreign Ministry spokesperson Qin Gang said that China had led the world in the past for over 100 years in response to Obama's remark that the U.S. would continue to shepherd the world for 100 years and in 2015, Chinese Ministry of Science and Technology vice-minister Wang Zhigang, in an interview, gave a speech saying that China had been ahead of the world in scientific and technological creation as early as in the late Ming dynasty and the early Qing dynasty.
The CCP's target is very explicit: just effectuating China into a world's number one power of Confucian tradition through western sciences and technology. In the predictable future, no visible strength can hamper it from fulfilling the target except western countries change existing policy. At home, the CCP even has no discernible oppositional force yet. And the failure of the last two ruling classes in Chinese history, the Qing dynasty and the Nationalist Party, is closely connected with the foreign invasion and occupation of China; today's China isn't in such a case. By calculation, the average life expectancy of a dynasty in the nine dynasties uniting China from the Qin to Qing dynasties is some 170 years. Hence, there is reason to believe that the liberal world will still be facing an authoritarian China for about 104 years if relevant policy doesn't shift.
Sino-U.S. struggle
While China has vicious defects in scientific and technological creation, the U.S. doesn't have overwhelming advantage in the Sino-U.S.struggle, specially in disposing of problems on China. The South China Sea issue is just a paradigm. In international relationships, no evidence illustrates that a developing or underdeveloped country heavily banking on other countries'sciences and technology and abundantly using simulated technological apparatus must not be able to beat at their own game a developed nation like Japan or the U.S.. China's own history has well shown that this is possible: in the Korean War, an extremely underdeveloped China tested the U.S. and its allies' strength and will and in the end, won a tie. The Vietnam War afterward has further proven that the potential is true, in which a badly impoverished Socialist Republic of Vietnam successfully defeated and expelled the U.S. military from its domain.
So, China has the reason to believe that it has potence to withstand, even overcome the U.S. in the future conflict; particularly when it encounters a U.S. that has been tired of and tried its damnedest to stay away from war, the kind of case is more likely to transpire. This is the reason why China would turn down the U.S.'s peaceful suggestion on the South China Sea issue and it also hints that the U.S. has no means but by concession, blockades, democratization, or war to stop China from annexing the whole South China Sea.
The U.S.'s weakness lies in it always putting its back into avoiding conflicts between major powers. This makes many international issues, for instance, the North Korea nuclear and missle issue and the Iran nuclear program issue, unable to be solved in an effective way. In the North Korea issue, on account of China's backing for North Korea, U.S. sanctions against North Korea to hinder it from developing nukes and ballistic missiles are almost feeble. In the Iran issue, as Iran itself is a major economy in Asia, U.S, economic sanctions against it to force it into giving up its nuclear program has slight impact too. The U.S., as the present world's sole superpower, when not able or willing to deal with international disputes on its strength all the way, looks like a paper tiger, or at least not so purportedly muscular on the surface.
At heart, the Chinese nation is an ethnic group admiring and pursuing power and influence; in Chinese history, the transitions of all dynasties and ruling classes were completed by force. So, in Chinese history, force was the source of the legality of everything, including power. This is an invariant Chinese tradition. Most of western scholars make a mistake in construing the Chinese power legitimacy source issue. They often think that Chinese rulers need to unravel what the legitimacy of their power comes from. In fact, in China, this is a false issue: in here, the law of the jungle is just the real origin of power and thus the main source of law. Therefore, according to tradition, the CCP doesn't need to bear witness to the legality of its power as long as it has strength to seize power and keep the power. So, what it needs to do is how to manage the country well in its own way and at its own discretion; law, for it, is only a tool able to be used for its rule.
In Chinese history, corruption and poverty were two indiscerptible root causes of the collapses of all dynasties and ruling classes. In Mao's age, very destitute as China was, it had little or no corruption; therefore, no revolution or uprising arose at the time. Rampant as corruption is in current China, present China is by far more affluent than then China; thus, it is very difficult for revolution or rebellion to come up in the time, if not impossible. So, in a sense, U.S.'s that kind of integration policy of wishful thinking is actually the momentous cause of present-day China not having democratic revolution or movements. And in another sense, a sense of international relationships, the U.S., over its such policy, also puts itself in a situation in which it is helping its rival to surpass itself. This is exactly the opposite of its post-Cold War number one defense strategy objective, to prevent the emergence of a rival superpower
By war is the critical, most efficacious, but most detrimental way to convert the old situation or order and originate the new situation or order at a nation's or some nations' discretion. Two Opium Wars decisively put an end to the closure of China lasting nearly 2000 years; World War Ⅱdirectly leads to much part of today's international order. The Cold War isn't a real war but only a rivalry between two superpowers the U.S. and the former Soviet Union. So, though its end vitally changes the old international order, the "war" doesn't beget the new order at the U.S.'s discretion.
In international relationships, not a nation would launch or fight a war for the causes of democracy and freedom of another country. Thus, it is foreseeable that the U.S. won't stage a war for China's these causes. Yet, in the U.S.'s own national interests, it needs to prepare itself for a military conflict with future China. The kind of conflict becomes more likely specially over current China's unrestrained ambition for regional and global hegemony. Nevertheless the U.S. has chances to shun the likely armed contest. With the same view of values and respect for human rights and the rule of law, democracies are more willing to solve contention and strife between or among them over peaceful approaches and never war has broken out between two democracies. So, if China is able to be transmuted into a liberal democracy, this will be a best way to avoid the China-U.S. war and in the U.S.'s permanent national interests. Thus, the kind of way deserves the U.S. trying with the most possible effort.
In the Sino-U.S. relationship, the U.S. should try its best to show the muscle matching its status as the present world's single superpower and exercise it if need be but not always and excessively underline dialogue and contact. U.S.-China human rights dialogue has been held 18 times , but the result is that many western mainstream media's websites that had been able to be visited in China, for instance, The New York Times' and The Wall Street Journal's, now have been already blocked.
A piece of advice 
To settle the Chinese democratization issue, the U.S. should first plant the seeds of democracy and freedom in Chinese's minds. This is a thing that is right off able to embark on in the U.S.'s own home: since every year sees hundreds of thousands of Chinese students studying in the U.S., the students are just the very objects of cultivation. The U.S. should teach the students some subjects on democracy politics, democracy history, and/or democracy philosophy but not impart only some science and technology to them and if possible, such education should be compulsory. Occasion is very simple: these subjects are generally prohibited in China. Hence, the students will have little or no opportunity to learn or know the subjects before coming to the U.S. and thus will have little or no fortune to choose by their own knowledge of democracy whether to study the subjects or not further and whether to join democratic movements or not.
The kind of the lack of room flowing from the control of the nation can be made up for farthest and most effectively only by state action; for instance, in the Qin dynasty in China, Confucianism was ever atrociously forbidden and squelched by emperors to near disappearance, but in the Han dynasty therewith, it became emperors' focus of attention and was recognized as a state belief at last. Since then until the Qing dynasty, with the continuous upholding of rulers, Confucianism was always in an universal popularity.
Resultingly, the students, if there isn't an obligatory educational system requiring them to learn and know the subjects, will still be in innocence with democracy, largely as in the ages before the First Opium War, Chinese intelligentsia knew only Confucius, Lao Tzu, or some other Chinese thinkers of those days but not Plato, Kant, or any other western scholar or thinker of those times. Therefore, even just for its own national interests, the U.S. should help China with its democratization issue.
Russia and the end of North Korea's Tong-mi bong-nam strategy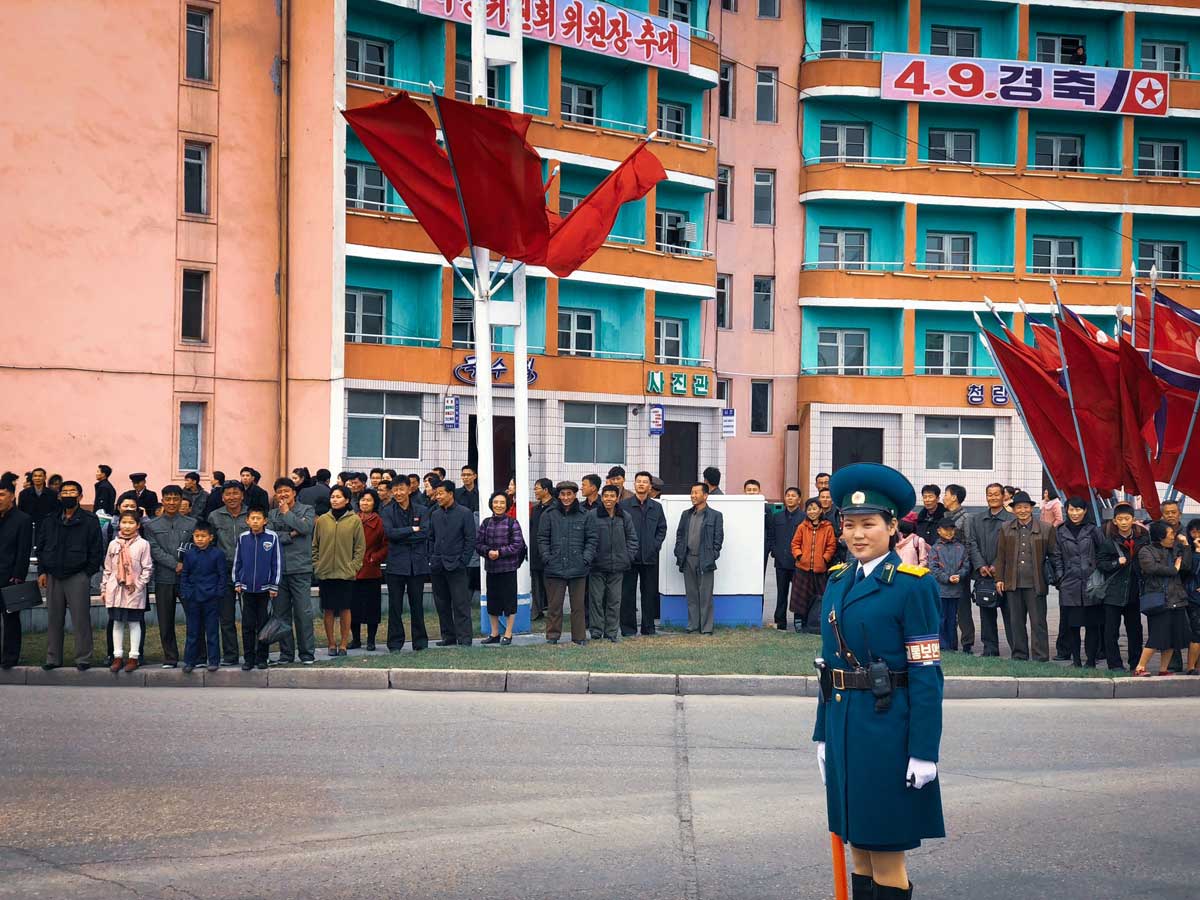 North Korea's decades old strategy of 'Tong-mi bong-nam' (Engage the United States, Block South Korea) and its rare variant ( 'Tong-nam bong-mi' or Engage South Korea, Block the US) of breaking the Washington-Seoul axis by alternatively cooperating with one in order to isolate the other so as to manoeuvre its way through it has seen a shift recently as Pyongyang moves closer to Russia.
Tensions have been high on the Korean Peninsula since the election of the conservative President Yoon Seok-youl, who has adopted a "Kill Chain" strategy to preemptively target the Kim regime in the face of an imminent nuclear threat. Cooperation has been restricted to calls for reunion of families across the border along with disarmament linked "audacious" economic aid in order to denuclearise Pyongyang, which stands at the cusp of its worst economic crisis post the pandemic. However, surprisingly, North Korea has not only rejected the offer but has declared itself a nuclear state by adopting a law which rules out the possibility of denuclearisation by allowing Pyongyang to conduct preemptive strikes to protect itself. With a possible nuclear test on the cards, the Russian hand behind such bold moves cannot be overlooked.
Moscow's invasion of Ukraine has emboldened North Korea in more ways than one: it has not only challenged the invincibility of the Western powers whom Pyongyang defines as "hostile" but has also created demands for North Korean weaponry for a sanction pressed Russia to continue the war, promising to fill Pyongyang's coffers with much needed foreign reserves. While North Korea has denied these claims, its increased proximity with Moscow is too conspicuous to gloss over. The most significant consequence however has been a change in North Korea's policy towards Seoul and Washington.
Efficiently using it to challenge Seoul's participation in any peace negotiations since the Korean Armistice Agreement of 1953, the strategy of Tong-mi bong-nam was employed again in 1994 when faced with recurrent famines and massive food shortages, Pyongyang agreed to denuclearise under the Agreed Framework and eventually normalise its relationship with the US. The idea was to extract economic aid while isolating Seoul after tensions soared over the latter not sending official condolences on Kim il-Sung's death.
The strategy was reversed in South's favour when relations with Washington soured after it imposed a fresh series of sanctions against Pyongyang's nuclear proliferation programme in April 1998 and North Korea positively responded to Kim Dae-Jung's Sunshine Policy which resulted in the historic June 15 summit of 2000, where the the leaders of the two Koreas met for the first time post the division in 1945. President Bush's "Axis of Evil" comment further worsened US-North Korean ties which led Pyongyang to not only break off contacts with both the US and South Korea but also withdraw from the NPT in January 2003. Although South Korean efforts and North Korea's mounting economic crisis succeeded in bringing Pyongyang to the Six Party Talks where Seoul argued that North's security concerns be taken into account before pushing for denuclearisation, Washington's rigid stance that North Korea denuclearises first resulted in a stalemate. Pyongyang conducted its first nuclear test in 2006 inviting more stringent sanctions and eventually withdrew from the Six Party talks in 2009. After successive conservative governments which favoured a hard stance towards North Korea virtually stalled negotiations, President Moon Jae-in's friendly approach resulted in a major breakthrough in Inter-Korean relations in the form of the 2018 Panmunjom Declaration which called for phased disarmament, at a time when Pyongyang's economy was at its lowest in the past two decades and tensions with the Trump administration soared high. The breakdown of the 2019 Hanoi Summit between North Korea and the US finally ended cooperation.
The above cases illustrate how efficiently North Korea has used Tong-mi bong-nam as a manoeuvring tool where negotiations were undertaken only during times of economic crisis while nuclear proliferation continued to remain a priority to achieve reunification of the peninsula in a way favourable to Pyongyang. Moreover, Kim Jong-un has learnt from the case of Gadaffi's Libya that engaging the West in denuclearisation would only provide limited respite while possession of nuclear weapons not only creates a strong deterrence against attacks by much powerful adversaries but also fuels nuclear nationalism thus reproducing regime legitimacy even at its weakest moments. Hence, he has nipped all chances of achieving complete denuclearisation in the bud. While China has so far played a major role in moderating Pyongyang's aggression by prioritising regional stability considering its own geopolitical and economic interests over countering the US; Russia's bold violation of UNSC sanctions by not only trading with Pyongyang but also demonstrating active interest in employing North Korean workers and labelling the bilateral relationship as being of "mutual interest" speaks volumes about the greater latitude it is willing to provide its anti-American ally in pressing forward with its agenda.
Though Tong-mi bong-nam has served North Korea's interests by aiding it in extracting economic benefits while dodging commitments over complete denuclearisation, it has simultaneously acted as the only window for Seoul and Washington to negotiate with Pyongyang. As its raison d'être, namely North's economic and diplomatic isolation, wanes with Moscow's support; the hope for denuclearisation might be lost forever specifically as the US and South Korea continue to seek "overwhelming" military response to resolve the crisis which might lead to unimaginably dangerous consequences. The need of the hour is to multilaterally engage with both Russia and North Korea on disarmament and lift sanctions in a phased manner while ensuring that the two abide by their commitments.
The SCO seeks for a new role in the post-Ukrainian crisis world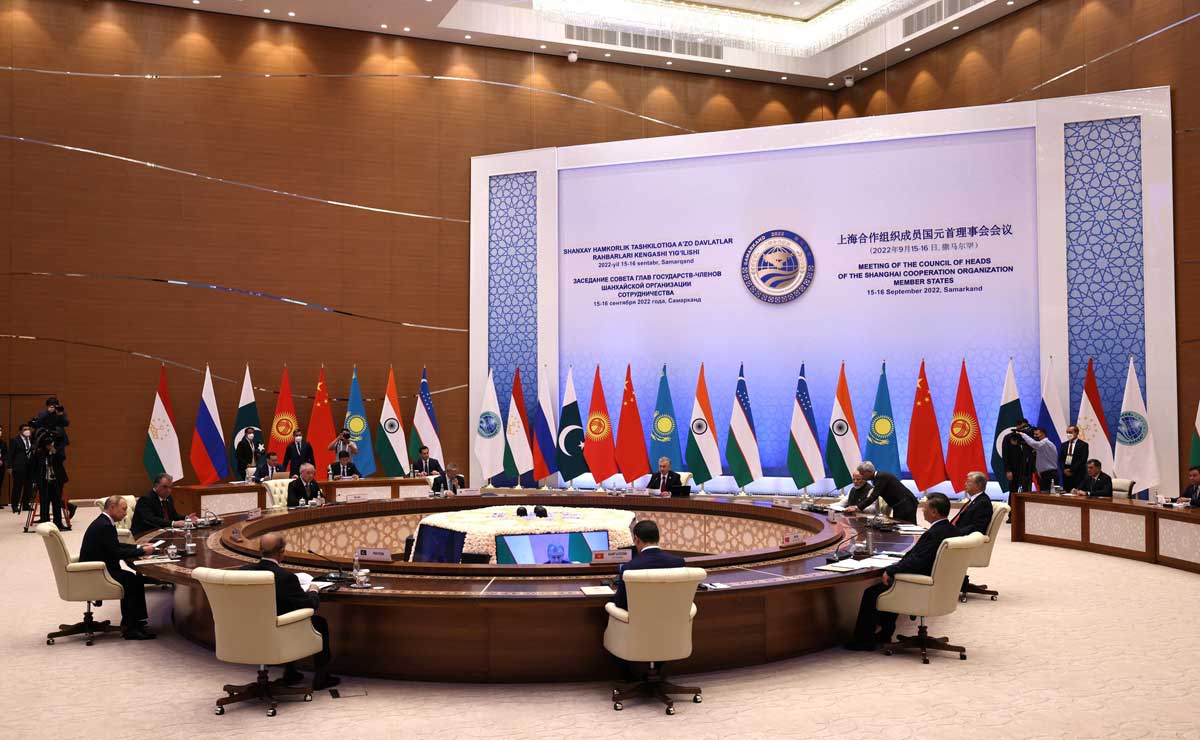 During the Samarkand summit which was held during September 15-16, the Council of Heads of State of the Shanghai Cooperation Organization (SCO) signed the landmark Samarkand Declaration, advanced Iran's accession, start the process for Belarus to become a full member, while approving Bahrain, Maldives, Kuwait, the United Arab Emirates and Myanmar as dialogue partners. Additionally, the SCO issued groundbreaking statements and documents, marking the first time that member states have jointly spoken out on emerging issues, such as climate change, supply chain security and international energy security. All of these progresses verify that the SCO has come of the age over the past two decades. There is no question that the SCO is now the largest regional cooperation organization in the world. Over half of the world's population lives in its member states, accounting for about 25% of the global GDP—and those states have a powerful intellectual and technological potential and a considerable part of the global natural resources.
As one of the two leading drivers of the SCO, Russia has played the tremendous role in its development and solidarity of all member states in principle and in reality as well. This year, despite the Ukrainian war drags on for over 200 days, Russia still acted influentially to promote Iran's "earliest possible accession" to the SCO legally and Belarus's beginning the accession process. As President Putin said during the summit, "There are many more countries that seek membership in or association with the SCO. All are welcomed because the SCO is a "non-bloc association and rather working with the whole world." It is also true that in a very complicated international situation, the SCO is not "marking time," but rather continuing to develop and build its role in addressing international and regional issues—maintaining peace and stability "throughout the vast Eurasian space."
Echoing the coming changes in global politics and the economy which are about to undergo fundamental and irreversible changes, it is obvious that there are new "centers of power" emerging, and the interaction among them is inclusively based on universally recognized principles of the rule of international law and the UN Charter, namely, equal and indivisible security and respect for each other's sovereignty, national values and interests. Given this, this article aims to argue what role the SCO would be able to play in the next twenty years?
The SCO holds tremendous potential for the future of international community and particularly in the fields of ensuring energy security and food security. Accordingly, the latest joint statement proposes to avoid excessive fluctuations in the prices of international bulk commodities in the energy sector, ensure the safety and stability of international food and energy resources' transportation channels, and to smooth the international production and supply chain. To insure these ends, the statement also underlines adherence to the principle of technology neutrality as it is the key to encourage the research and application of various clean and low-carbon energy technologies. Given this, the Samarkand summit is a milestone both in the development of the SCO and building of a SCO community with shared future. Accordingly, the SCO will adhere to the principle of not targeting third parties as the Final Declaration states that the SCO seeks to ensure peace, security and stability. In reality, SCO members intend to jointly further develop cooperation in politics and security, trade, economy, finance and investments, cultural and humanitarian relations "in order to build a peaceful, safe, prosperous and environmentally friendly planet Earth."
In the overall terms, China has played the significant role in joint promoting of the SCO as Russia admitted that in unison with the Chinese side, the existence of a unipolar world is impossible. Moscow and Beijing have agreed that it's an impossible situation when the wealthy West is claiming the right to invent rules in economy, in politics and the right to impose its will on other countries. The foundation of the unipolar system has started to seriously creak and wobble. A new reality is emerging. Now it is more apparent that the obsolete unipolar model is being superseded by a new world order based on the fundamental principles of justice, equality, and the recognition of the right of each nation and state to its sovereign path of development. Put it more precisely, strong political and economic centers acting as a driving force of this irreversible process are being shaped in the Asia Pacific region.
Echoing the consensus among the SCO member states and their partners in the Eurasian domain, President Xi spoke at the summit that the successful experience of the SCO has been based on political trust, win-win cooperation, equality between nations, openness and inclusiveness, and equity and justice. They are not only the source of strength for the development of the SCO but also the fundamental guide that must be followed strictly in the years to come. Given that under the volatile world, the SCO, as an important constructive force in international and regional affairs, should keep itself well-positioned in the face of changing international dynamics, constantly enhance strategic independence, consolidate and deepen solidarity and cooperation, and build a closer SCO community with a shared future.
More specifically, China has not only presented the Global Development Initiative and the Global Security Initiative, but also carried out the initiatives with real actions. In addition, the SCO greets the new round of the largest expansion of the SCO membership has consolidated its status and influence as the most populous regional cooperation organization with the vastest territory in the world. The expansion fully demonstrates that the SCO is not a closed and exclusive "small clique" but an open, inclusive "big family". As a new type of international organization comprising 26 countries, the SCO is increasingly showing strong vitality and bright prospects for development including that it will inject new impetus into peace and prosperity in Eurasia and beyond and play an exemplary role in building a new type of international relations and a community with a shared future for mankind.
In sum, the SCO has gained greater significance with the outbreak of hostilities in Ukraine, where an economically weaker Russia is turning to East in general and China in particular as Beijing and Moscow vow to be a partner with no limits and leading coordination over the SCO. In addition, the comprehensive strategic partnership of China and Russia covers a bilateral agenda, multilateral trade and economic cooperation and shared security concerns of all concerned. In the face of outrageous Western sanctions, the SCO demonstrates stability, continues to develop progressively, and gains momentum. China is sure to play the constructive role of promoting their business to the global level, including strengthening the basis of economic cooperation among SCO member states, allowing the launch of free economic zones, and implementing large-scale infrastructure projects globally.
Factionalism in the Chinese Communist Party: From Mao to Now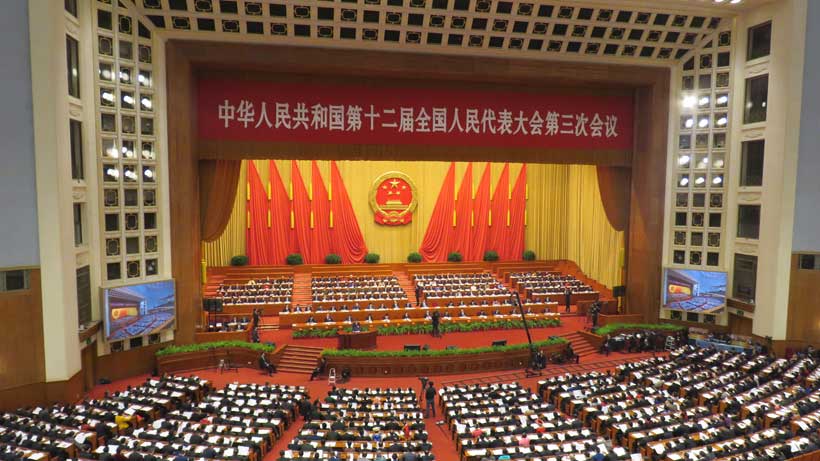 With the crucial 20th National Congress of the Chinese Communist Party (CCP) set to commence on October 16, here's a look at the different factions that have historically existed within the Party, otherwise considered a highly centralised and monolithic organisation.
Democratic Centralism
Described by Lenin as "freedom of discussion, unity of action", Democratic Centralism is a Marxist-Leninist theoretical concept which attempts to strike a balance between inner Party democracy and organisational unity as an assurance that decisions could be efficiently made without stifling ideological struggles within the Party which emerge in the form of dissent. It was first specifically adopted as the organising principle of a Marxist party in the Soviet Union by both Bolshevik and Menshevik factions of the Russian Social Democratic Labour Party (RSDLP) at their separate conferences in 1905 and was unanimously adopted at the Party Unity Congress in 1906. Initially seen to be compatible with the existence of factions, a more rigid idea of Democratic Centralism was adopted at the 10th Party Congress in 1921 when all factions were outlawed in the name of Party unity. While the intention was not to wipe out the democratic discourse altogether, 'monolithic unity' vertically imposed by the late 1920s supplanted all free debate.
The Communist Party of the Soviet Union (CPSU) at its 17th Congress in 1934 defined the four cardinal points of Democratic Centralism as follows:
election of all leading bodies of the Party; their periodic accountability to their respective organisations; strict party discipline & the subordination of the minority to the majority and decisions of higher bodies to be absolutely binding on lower bodies and on party members.
In other words, free debate and discussion would be allowed to exist within the ranks of the Party till a decision is taken by the higher body after which it must be faithfully followed and implemented by all lower ranks in the name of Party discipline without any collective attempts to block the decision. Factionalism thus, came to be seen as a serious offense of sabotaging Party unity. The Third Communist International (1919-43) called for Democratic Centralism to be strictly implemented by all fellow Communist parties across the world which continued even after its dissolution in 1943.
The Chinese Communist Party, through the slogan 'Centralism based on Democracy and Democracy Under Centralist Guidance' (《民主基础上的集中,集中知道下的民主》), describes its role as focused on the inclusion of popular opinion which is considered extremely important not just for the successful implementation of its policies but also as the raison d'être of its rule however concurrently, it considers them too vague to be implemented as they exist. The CCP thus sees itself as the central sieve through which mass opinions would be filtered off their vagueness and effective policies could be formulated as it is considered to be in best possession of both the knowledge of Marxism-Leninism and interests of the masses. Party cadres would go to the masses and raise their demands at the Party meetings followed by a debate, also known as the Mass Line approach. Once the decision is taken, there would be no further discussion and the cadres would faithfully implement the policies among the populace with iron discipline.
After a brief period of decentralisation post the 1978 Reform and Opening up, Centralism was reintroduced following the Tiananmen Square Movement of 1989 and more so after the fall of the USSR in 1991 in order to avert a possible legitimacy crisis. Since then streams of Centralism and Democracy have alternatively dominated leadership views. In his speech at the 17th Party Congress, Hu Jintao emphasised on the need to strengthen intra Party democracy as a part of Democratic Centralism. In contrast, Xi Jinping in 2016 emphasised on the need to integrate centralisation on a democratic basis while urging the members to display "pure and utmost" loyalty to the Party.
Guanxi (关系)
Though Articles 3(5) and 10 of the CCP Constitution prohibit factionalism within the Party in the name of Democratic Centralism, interest groups nevertheless exist through informal networks based on personal ties called Guanxi (关系). Guanxi has its roots in the Confucian tradition which emphasises on the feeling of belongingness among members of a family or an organisation. Such a nexus functions in a reciprocal way where the followers look for career security and advancement under the protection of a senior leader who ensures their interests are served in the upper rungs in exchange for their support, for instance, Hu Jintao was known to have led a group of his comrades from his Communist Youth League (CYL) days called Tuanpai (团派) in his entourage. While in itself testifying the presence of factionalism, this relationship often results in emergence of factions due to its unstable nature. All chosen successors to the General Secretary in the Party's history have been purged by their own patrons (Mao and Deng) with the sole exception of Deng Xiaoping's protégé, Jiang Zemin. Inconsistent leadership decision making, with opinions swinging between "Left adventurism" and "Right opportunism" under Mao and "Emancipation of Mind" and "Socialist Spiritual Civilisation" under Deng too has given rise to interest groups within the Party.
Other features of China's political system which give rise to factionalism include power entrusted to individual leaders in a hierarchical context; the monopoly of the Communist Party over all legal channels of expression of diverse interests; absence of a formal structure of decision making and interference of the military in politics.
Factions at a glance
The origins of Guanxi networks can be traced back to Shantou (山头)or "mountain top" alliances which date back to the Party's early days. Facing a hostile Nationalist Party (国民党) and Japanese forces, the CCP was nurtured in independent and isolated rural basecamps which were often located in rugged hilly terrain. Thus, each Shantou became a locus of its leader's power. The hostile and dangerous conditions necessitated a close bond between leaders and their followers which fragmented member's loyalty towards the CCP as a Party as the primary allegiance was paid to the leader and not to the organisation.
Though Mao in his On Contradiction (1937) defined intra Party differences and discussions as a symbol of its vitality and liveliness, he was very strict about expression of dissent outside the Party apparatus which was seen as an attempt to break away from the Party and resulted almost always in purges. Even as Mao successfully established his line of thought as the single ideological core of the Party during the Yenan Rectification Campaign of 1942, ground realities built conditions for the existence of factions which continued as external channels of communication among political associates, outlets of their diverse interests and command system of their forces. Informal Factionalism continued to drive the Party's inner politics even after the victory in the Civil War in 1949. While Mao could establish himself as the Chairman, his sole legitimacy to rule still faced challenges since all his associates had comparable experience and contribution to enlist. As a result, though working under Mao, leaders such as Zhou Enlai and Peng Dehuai continued to remain influential in a system where they were not expected to do so. Cautious of not upsetting Mao,these leaders often collaborated amongst themselves to weather any crisis which Mao read as a threat to his own power and hence, he launched the Cultural Revolution (1966-1976) as an anti-organisation movement so as to tie all strands of loyalty to himself and not the Party where other leaders still exercised influence.
Interestingly, a penchant for a similar policy did not always translate into unity among members, the classic example being the fallout between Liu Shaoqi and Mao Zedong who did not just share policy preferences on most issues but had also joined the Party at the same time and worked together. Similarly, both Lin Biao and the Gang of Four (四人帮) were on the same page in the trajectory of the revolution but it was the power struggle amongst them which ultimately led to Lin's fall. During Deng's regime, Chen Yun and Peng Zhen's shared conservativeness did not prevent Chen from blocking Peng's path to the Politburo Standing Committee. Both Hu Yaobang and Zhao Ziyang were reform minded but Zhao held his silence when Hu was ousted. Similarly, it was on the basis of personal networks that Deng Xiaoping and Chen Yun remained the most powerful leaders throughout their lives without holding any official position.
The economic reforms of the post Mao period further split internal unity into those who continued to stick with the Maoist line, demanding strict obedience to the socialist model of development and those who believed in inching closer to an open, market oriented economy. Economic interests thus play a major role in guiding factionalism, with the emergence of a 'Petroleum faction' within the CCP of those associated with the crude oil industry being a noticeable example.
Common political origins have also formed a ground for development of factions. Like Hu's Tuanpai, Jiang Zemin was known to promote those who had worked for him previously in the Shanghai administration which led to the rise of a "Shanghai Clique" when he ascended the top position. Xi is similarly known to be leading a "Fujian Clique" as his ascension to power was soon followed by the promotion of his former associates Wang Xiaohong and Deng Weiping to senior positions. He has also promoted his protégés from his home province of Shaanxi. Xi is not only known to secure the interests of "Princelings" (太子党 or children of high ranking Communist leaders as himself) but to also further promote a "Tsinghua Faction" of his alma mater which is known to have existed since 2008 when 1 of the 7 members of the Politburo Standing Committee and 3 of the 25 members of the Politburo were alumni of the prestigious Tsinghua University. Xi Jinping has also actively promoted leaders such as Ma Xingrui and Zhang Qingwei from the Defense-Aerospace industry (军工航天系) to top civilian positions. Perhaps the starkest episode of factionalism within the CCP was the fall of Bo Xilai, Xi's contender to the position of the General Secretary in 2012, which not just revealed the fault lines within the Party but also brought into question the fragmented loyalty of the military as many senior PLA officers closely associated with Bo such as Zhou Yongkang were found to have actively aided him in securing the most coveted position and were later tried and arrested for charges of corruption and abuse of power.
With speculations high that Xi is likely to evade the "seven up, eight down" (七上,八下) rule which restricts reappointments of senior leaders above the age of 68 and the retirement of Li Keqiang as the Premier, groups such as the CYL faction are likely to be further marginalised while the prominence of those close to Xi Jinping is bound to prevail at the upcoming Party Congress which might result in the likely promotion of leaders like Chen Min'er and Ding Xuexiang.
Factionalism within the CCP does not just stand as the testimony of the dynamics in Chinese politics but also provides a window into the otherwise opaque world of its functioning.