The ambition of China and its democratization issue
Historical events are always astonishingly similar. In the early Korean War, China ruled by the Chinese Communist Party(CCP) frequently publicly warned the U.S. not to go beyond the 38th  parallel north to invade North Korea or China would send troops into North Korea in reaction. The U.S. arrogantly turned a blind eye to these admonitions. The outcome was that shortly after the U.S. military invaded, China resolutely honored its promise, with tens of thousands of troops rushing into the country. In the end, the war culminated with no winner.
Now, the same situation occurs again and with the U.S.'s disregard of China's aspiration for world hegemony and the result would be more severe by far if the kind of disregard didn't stop.
A historical narrative of China's ambition
As early as in the mid and late 50s and early 60s, founder and supreme leader of the People's Republic of China (PRC) Mao Zedong constantly and openly suggested that China catch up with or outstrip the U.S. by 50 to 60, 20 to 30, or as-such years. To that end, he even launched the disastrous Great Leap Forward campaign to mushroom China's agricultural and industrial productivity.
Mao's successor, Deng Xiaoping, according to documents and records, never put up such direct proposals. But this doesn't mean that he didn't have analogous ideas or ambition. In 1987, Deng said that by the middle of the 21st century, China would be able to reach the economic levels of developed countries, but then lowered the target to levels of medium-developed countries. Deng also held firm to the principle that sovereignty is over human rights and time after time propounded setting up a new international political and economic order against hegemonism. However, it was his reform and opening-up policy that, until recently, brought China's economy average annual double-digit growth for over 30 years.
Deng's substitute, Jiang Zemin, in addition to reaffirming the new international political and economic order, first officially presented two other notions: Two Centenary Goals and The Revival of the Chinese Nation. In the face of these  perceptions, Jiang and leaders of five other nations first created a regional geopolitical international institution in China's territory, the Shanghai Cooperation Organization (SCO), to safeguard the peace and stability of Central Asian regions and to fight cross-border crimes.
Jiang's replacement, Hu Jintao, in large measure, just echoed Jiang and Deng's same expressions, especially Jiang's two thoughts. Yet, it was in Hu's times that China began to eclipse Japan to become the world's second largest economy. And it was in this time that China and four other nations, Russia, India, Brazil, and South Africa, formed the BRICS bloc, a new international economic body and potential rival to the Group of 7(G7). Concurrently, it was in Hu's times that the idea of being on a level with the U.S. overtly came up again. Hu's prime minister, Wen Jiabao, at a welcoming banquet hosted by then Secretary of State Colin Powell, said that China took 50 years to run as well as medium-developed countries, needing about 100 years to be on a par with the U.S.
Incumbent President Xi Jinping, Hu's surrogate, seems to be both a partisan of all the apprehensions above and an unwavering practitioner of them. Since taking office as China's president, not only has Xi proponed to build a new style of great power relationships with the U.S., but he has stressed the belief that Asia is Asians' Asia and a new Asian security notion: that Asian affairs should be handled by Asian countries themselves. Moreover, to manifest his regnal signature, he has integrated Jiang's two notions into one, namely his China dream to resurrect the Chinese nation. Specifically, he demanded that China be a medium-developed nation by the centenary of the establishment of the CCP in 1921 and realize the splendid resuscitation of the Chinese nation by the centenary of the foundation of the PRC in 1949.
To Xi, achieving the China dream or the great revival of the Chinese nation is in fact just an euphemism for being the world's first power; soon after Xi took over as General Secretary of the CCP, the state-controlled prestigious Chinese Academy of Sciences (CAS) issued a report showing that by 2049, the centenary of the foundation of the PRC, China would completely outstrip the U.S. . The diversion is that the same institution published a dissimilar report back in Hu's time and two years after Wen's speech, saying that China would be ahead of developed nations by 2100 in economic modernization and then be the equivalent to the U.S. around in 2110 in this aspect.
To actualize this dream, Xi has constituted the National Security Commission, a counterpart to the U.S. National Security Council (NSC), to manage overall national security affairs. And by order of Xi, China has also single-handedly created the Silk Road Fund, a state-owned financial institution, to subsidize the construction of infrastructure in countries along the Silk Road and the 21 Century Maritime Silk Road (One Belt And One Road), two modern versions of a pair of trade passages in China's ancient times, to again link China to Southeast Asia, South Asia, West Asia, North Africa, and Europe. More noteworthy, a regional international financial organization advanced by Xi to put up and be led by China, the Asian Infrastructure Investment Bank (AIIB), though still in the making, has drawn in more than 50 countries, even including many western nations, for instance, Britain, France, Germany, and Italy and so on. For the CCP's China, this is indubitably an enormous victory, at least on the surface, and seems to have dwarfed in gambits another kindred institution in building by the BRICS nations, the New Development Bank (NDB).
At the same time, China under Xi is intensifying its territorial claims as well: In the East China Sea, to more effectively handle disputes with Japan over the Diaoyu islands, or the Senkaku islands, China has erected its own Air Defense Identification Zone (ADIZ) and has required that all aircraft furnish self-identification information and flight plans when flying across its ADIZ, a rule clearly against international aero-custom. In the South China Sea, besides placing oil rigs in Vietnam's exclusive economic zone in 2014 sparking oil-rig crises, China has been reinforcing its construction and reclamation in contested waters, for instance, Gaven Reef, Johnson Reef, and the Fiery Cross Reef; and now all three reefs have become a sizeable man-made island, with the first having had an addition of a 114,000-square-meter land, the second, a submerged feature previously, having turned to a 100.000-square-meter island, and the third having enlarged to over 11 times its original size.
The U.S., as part of the Asia-Pacific region, has repeatedly called for a multilateral agreement on South China Sea issues and suggested that China work under such an agreement to solve territorial disputes that could further inflame tensions with countries in the sea, especially the Philippines and Vietnam. But such a proposal has bluntly been refused by China for the reason that the sea originally belongs to it or that what is within its nine-dash-line, including virtually the whole South China Sea, is just part of China's territory. This is visibly a challenge to the current international political order built on international law as its AIIB and NDB have called into question the present international economic order founded on the International Monetary Fund (IMF), the World Bank, and the World Trade Organization (WTO).
Today's China isn't already China in the past: with an average annual double-figure economic growth for more than 30 years and a status as the world's second largest economy or the world's largest one according to IMF's purchasing power parity calculation as well as an annual double-figure growth in military spending for the last decade and a place as the world's second largest nation in military spending, China has come to believe that it has the capability to change the existing world order at its discretion or that at least it should be included as one of the makers of world order. For China, this is just a result of a long-term strategic pursuit of all the five-generation leaders of the CCP from Mao and also a vivid embodiment of the diplomatic strategy guidelines from Deng to develop yourself and bide your time.
U.S. integration policy on China
For the U.S., this is a gnawing moment: it has to face up to the fact that the rise of the China resulted from its own blunders or ignorance and overlook. Surely, in large part, there wouldn't be the chance for China to burgeon and present-day China's that aggressive and assertive behaviors without the U.S.'s integration policy. The kind of chance has been called"strategic window opportunity" in China, a strategic development luck in the tranquil circumstances.
It seems that while the U.S. has contrived integration policy with the aim of eventually converting China into a liberal democracy and a responsible stakeholder by inviting it to join the liberal international system orchestrated by the West and helping it to bolster the economy, it has underestimated the CCP's stamina and resolve against liberalization and democratization and overlooked the catastrophic failure of the Tiananmen Democracy Movement.
As early as 1989, then leader of the CCP Deng accentuated more then once that China needed to adhere to the socialist path and proletarian dictatorship, steadfastly resisting capitalist liberalization. Shortly thereafter he attested by action in the year how serious his words were, with masses of troops being deployed there and hundreds of people being killed while the democratic remonstrance erupted in and around Tiananmen Square. Never has democratic protest or demonstration come to the nation since then with the continuous tight control of the Chinese government; even if data show that the nation's mass incidents had risen from ten thousand in 1993 to about 0.14 million in 2011 and was always in a continual and steady augmentation, none of them has been of democracy and freedom.
On the other hand, the U.S. could have missed China's peculiar authoritarian cultural tradition while creating such a policy: the tradition itself would make any such policy seem to have an overly slim prospect of success. In over two thousand years from 221 BC to date of Chinese history, there have been solely two types of political systems: totalitarianism with socialism and communism as its main ideological characteristics and absolutism featuring Confucianism, a philosophy highlighting hierarchical relationships, observance, and compliance, as its primary ideological attribute. And the two kinds of ideologies are imposed on people as the two sorts of political systems are and at the expense of the freedoms of thought and speech. This wreaks havoc on the nation's brainpower so badly that until the terminations of two Opium Wars, Chinese people didn't still know what science, democracy, equality, and freedom are.
China's this kind of authoritarian tradition with ideology has never broken. Before Mao, as a single official ideological thought, Confucianism had almost never received any pungent challenges. But when Mao, as a communist revolutionary, took on power, he launched all-out attack on it and then threw away it for his own thought and Marxism and Leninism as topmost ideological theories for the nation and from then to date, the three isms have always been part of the CCP and the nation's fundamental ideology, irreplaceable.
Be that as it may, there are signs that, as a part of the China dream and a method of governance, Confucianism is coming back to the heart of the country's cultural activity. Current president Xi has many times effectuated confidence in China's traditional culture and presented himself as an ardent fan of it, oftentimes citing creeds from Confucian classics on many public occasions. More important is that the past Confucianism has been edited into schoolbooks again for present students from elementary to high school. This is a departure from Mao's thought and for modern Chinese people, this is also the reappearance of an old specter.
The U.S. strategy intention is sowing the seeds of democratic revolution or reform in China in the economic way. But U.S decision-makers and their think tanks seem to forget that to make these seeds grow healthily, there needs to be suitable cultural soil. China isn't such a soil: its heritage and civilization are nurseries for authoritarianism. So the secret to turn China into a liberal democracy isn't by economic activities but by teaching and disseminating democratic and liberal thoughts to alter its tradition. Leaders of the CCP need to ameliorate the nation's economy to consolidate their rule whereas the U.S.'s such policy just plays into their hands. Accordingly, integration policy, when being applied to a country like China, could produce a setback.
China's developmental direction and course
In Deng's age, as Deng himself said, China was still in a developmental state of feeling stones to wade across the river, namely a condition of lacking a crystalline national development strategy. China of the day is no longer in such a state; its leaders have expressly known how and where the country should be led.
In the next half of the 19th century, owing to humiliating defeat in the First and Second Opium Wars against western powers Britain and France, rulers of the Qing dynasty afterward mounted a reform campaign for rendering the nation prosperous and powerful to learn and introduce western sciences and technology, especially military technology. The reform campaign also first set up and develop western-style military and civilian industries and schools in China, but it failed to touch at all the ruling base of the dynasty, namely its absolutism with Confucianism. This was an immense emasculation: After the reform drive lasted 35 years, China lost the Sino-Japanese War; about 17 years after this, the Qing dynasty, the last dynasty in Chinese history, came to an end with people's revolution for democracy.
Now, the CCP is following the same lines to run the nation: focusing on economy and trade, sciences and technology and military strength; refusing demorcratic reform bluntly and clamping down on freedom of thought and speech continuously; and renewing its totalitarianism with Confucianism again. Markedly, Xi is rebuilding an old empire and building it into a sphinx monster, a hybrid of part westernization, part socialization, and part revivalism. No one can know for sure whether or not such a China will be a huge threat to the whole world, but it certainly will be a fearsome foe to the liberal world. Oddly, it is some countries of the world that have been giving the state a leg-up.
The serial report by Reuters, "Breakout: Inside China's military buildup", has lucidly revealed how western countries, especially Britain, France, and Germany, have bypassed arms sanctions to help China to construct a bigger, more sophisticated weapon system. According to the report, it is inconceivable how China's advanced military equipment, like stealth fighters and navigation satellites, would be possible without cutting-edge and precise gadgets, components, and apparatus from these nations.
Same true, the West is the cardinal exporter of knowledge to China. Data from the Institute of International Education show that in the 2013/2014 academic year, China sent over 0.27 million students to the U.S. for study and was the leading sender of students to the country for the fifth year in a row. At once, data from the Ministry of Education of the PRC indicate that in 2014, around 0.46 million Chinese students in total were studying abroad. Therefore, on count, during the time, some 60% of these students were receiving education in the U.S. Moreover, 82% of the Chinese students studying abroad in 2013 were being instructed in western nations and from 1978, the first year China started reform and opening-up policy, to 2014, over 3.5 million Chinese students were learning overseas and over half of them have returned to China now. These numbers show how crucially China rests on foreign knowledge and there is reason to believe that in the predictable future, western nations will still the central exporter of knowledge to China if they themselves don't change policy.
China's deadliest shortcoming is short of vital scientific and technological innovation capacity while it is bent on being the first power in the world; the kind of ability is the common stamp of all world powers in modern history. This puts the country at an acuter disadvantage in the struggle for the standing of the world's first power than other powers in history, for instance, Germany and Japan. Yet, this is a prerequisite bitter pill it has to swallow: this is the inescapable adverse effect of its own everlasting ideological tradition strangling freedom of thought. As to its traditional ideology, Confucianism, it is still a question whether or not it itself would be welcome if it weren't imposed on Chinese people.
Yet, to make the catchphrase "the splendid resuscitation of the Chinese nation" or "the China dream" more credible, China has also rewritten its history depending on some disputable researchs, for instance ones by British scientific historian Joseph Needham and French economic historian Paul Bairoch. In the new historical story, China is represented as a nation that was not only the world's most powerful nation but the world's most advanced state in science and technology in the course of a long time ago; for example, in 2014, Chinese Foreign Ministry spokesperson Qin Gang said that China had led the world in the past for over 100 years in response to Obama's remark that the U.S. would continue to shepherd the world for 100 years and in 2015, Chinese Ministry of Science and Technology vice-minister Wang Zhigang, in an interview, gave a speech saying that China had been ahead of the world in scientific and technological creation as early as in the late Ming dynasty and the early Qing dynasty.
The CCP's target is very explicit: just effectuating China into a world's number one power of Confucian tradition through western sciences and technology. In the predictable future, no visible strength can hamper it from fulfilling the target except western countries change existing policy. At home, the CCP even has no discernible oppositional force yet. And the failure of the last two ruling classes in Chinese history, the Qing dynasty and the Nationalist Party, is closely connected with the foreign invasion and occupation of China; today's China isn't in such a case. By calculation, the average life expectancy of a dynasty in the nine dynasties uniting China from the Qin to Qing dynasties is some 170 years. Hence, there is reason to believe that the liberal world will still be facing an authoritarian China for about 104 years if relevant policy doesn't shift.
Sino-U.S. struggle
While China has vicious defects in scientific and technological creation, the U.S. doesn't have overwhelming advantage in the Sino-U.S.struggle, specially in disposing of problems on China. The South China Sea issue is just a paradigm. In international relationships, no evidence illustrates that a developing or underdeveloped country heavily banking on other countries'sciences and technology and abundantly using simulated technological apparatus must not be able to beat at their own game a developed nation like Japan or the U.S.. China's own history has well shown that this is possible: in the Korean War, an extremely underdeveloped China tested the U.S. and its allies' strength and will and in the end, won a tie. The Vietnam War afterward has further proven that the potential is true, in which a badly impoverished Socialist Republic of Vietnam successfully defeated and expelled the U.S. military from its domain.
So, China has the reason to believe that it has potence to withstand, even overcome the U.S. in the future conflict; particularly when it encounters a U.S. that has been tired of and tried its damnedest to stay away from war, the kind of case is more likely to transpire. This is the reason why China would turn down the U.S.'s peaceful suggestion on the South China Sea issue and it also hints that the U.S. has no means but by concession, blockades, democratization, or war to stop China from annexing the whole South China Sea.
The U.S.'s weakness lies in it always putting its back into avoiding conflicts between major powers. This makes many international issues, for instance, the North Korea nuclear and missle issue and the Iran nuclear program issue, unable to be solved in an effective way. In the North Korea issue, on account of China's backing for North Korea, U.S. sanctions against North Korea to hinder it from developing nukes and ballistic missiles are almost feeble. In the Iran issue, as Iran itself is a major economy in Asia, U.S, economic sanctions against it to force it into giving up its nuclear program has slight impact too. The U.S., as the present world's sole superpower, when not able or willing to deal with international disputes on its strength all the way, looks like a paper tiger, or at least not so purportedly muscular on the surface.
At heart, the Chinese nation is an ethnic group admiring and pursuing power and influence; in Chinese history, the transitions of all dynasties and ruling classes were completed by force. So, in Chinese history, force was the source of the legality of everything, including power. This is an invariant Chinese tradition. Most of western scholars make a mistake in construing the Chinese power legitimacy source issue. They often think that Chinese rulers need to unravel what the legitimacy of their power comes from. In fact, in China, this is a false issue: in here, the law of the jungle is just the real origin of power and thus the main source of law. Therefore, according to tradition, the CCP doesn't need to bear witness to the legality of its power as long as it has strength to seize power and keep the power. So, what it needs to do is how to manage the country well in its own way and at its own discretion; law, for it, is only a tool able to be used for its rule.
In Chinese history, corruption and poverty were two indiscerptible root causes of the collapses of all dynasties and ruling classes. In Mao's age, very destitute as China was, it had little or no corruption; therefore, no revolution or uprising arose at the time. Rampant as corruption is in current China, present China is by far more affluent than then China; thus, it is very difficult for revolution or rebellion to come up in the time, if not impossible. So, in a sense, U.S.'s that kind of integration policy of wishful thinking is actually the momentous cause of present-day China not having democratic revolution or movements. And in another sense, a sense of international relationships, the U.S., over its such policy, also puts itself in a situation in which it is helping its rival to surpass itself. This is exactly the opposite of its post-Cold War number one defense strategy objective, to prevent the emergence of a rival superpower
By war is the critical, most efficacious, but most detrimental way to convert the old situation or order and originate the new situation or order at a nation's or some nations' discretion. Two Opium Wars decisively put an end to the closure of China lasting nearly 2000 years; World War Ⅱdirectly leads to much part of today's international order. The Cold War isn't a real war but only a rivalry between two superpowers the U.S. and the former Soviet Union. So, though its end vitally changes the old international order, the "war" doesn't beget the new order at the U.S.'s discretion.
In international relationships, not a nation would launch or fight a war for the causes of democracy and freedom of another country. Thus, it is foreseeable that the U.S. won't stage a war for China's these causes. Yet, in the U.S.'s own national interests, it needs to prepare itself for a military conflict with future China. The kind of conflict becomes more likely specially over current China's unrestrained ambition for regional and global hegemony. Nevertheless the U.S. has chances to shun the likely armed contest. With the same view of values and respect for human rights and the rule of law, democracies are more willing to solve contention and strife between or among them over peaceful approaches and never war has broken out between two democracies. So, if China is able to be transmuted into a liberal democracy, this will be a best way to avoid the China-U.S. war and in the U.S.'s permanent national interests. Thus, the kind of way deserves the U.S. trying with the most possible effort.
In the Sino-U.S. relationship, the U.S. should try its best to show the muscle matching its status as the present world's single superpower and exercise it if need be but not always and excessively underline dialogue and contact. U.S.-China human rights dialogue has been held 18 times , but the result is that many western mainstream media's websites that had been able to be visited in China, for instance, The New York Times' and The Wall Street Journal's, now have been already blocked.
A piece of advice 
To settle the Chinese democratization issue, the U.S. should first plant the seeds of democracy and freedom in Chinese's minds. This is a thing that is right off able to embark on in the U.S.'s own home: since every year sees hundreds of thousands of Chinese students studying in the U.S., the students are just the very objects of cultivation. The U.S. should teach the students some subjects on democracy politics, democracy history, and/or democracy philosophy but not impart only some science and technology to them and if possible, such education should be compulsory. Occasion is very simple: these subjects are generally prohibited in China. Hence, the students will have little or no opportunity to learn or know the subjects before coming to the U.S. and thus will have little or no fortune to choose by their own knowledge of democracy whether to study the subjects or not further and whether to join democratic movements or not.
The kind of the lack of room flowing from the control of the nation can be made up for farthest and most effectively only by state action; for instance, in the Qin dynasty in China, Confucianism was ever atrociously forbidden and squelched by emperors to near disappearance, but in the Han dynasty therewith, it became emperors' focus of attention and was recognized as a state belief at last. Since then until the Qing dynasty, with the continuous upholding of rulers, Confucianism was always in an universal popularity.
Resultingly, the students, if there isn't an obligatory educational system requiring them to learn and know the subjects, will still be in innocence with democracy, largely as in the ages before the First Opium War, Chinese intelligentsia knew only Confucius, Lao Tzu, or some other Chinese thinkers of those days but not Plato, Kant, or any other western scholar or thinker of those times. Therefore, even just for its own national interests, the U.S. should help China with its democratization issue.
Decoding Pentagon Report on China January 2019
Amidst sequential escalation of US- China 'Heated cold war', Pentagon has released a new report on 16 January 2019, airing US concerns about China's growing military capability highlighting a contingency  about a possible attack against Taiwan. This is sequel to the coercive/threatening speech of Chinese President Xi Jinping in the beginning of 2019 and earlier in 19th CPC. This Pentagon report however needs to be read in context of US-China heated cold war, including information war. The interpretation of the report indicates expeditionary design of Chinese military strategy with global ambition, exploiting its increased 'Comprehensive National Power' (CNP) with improved technology, economics, military hardware and other elements of CNP. Chinese rapid advancement  in hypersonic weaponry, cyber warfare, sea and air power have allowed it to look beyond its "Active Defence Strategy" and slow moving "Incremental Encroachment Strategy" to expeditionary ambition beyond second island chain. It highlights its design of increasing number of bases, which can be turned into military bases at short notice. The Chinese interest of keeping a buffer zone in the form of North Korea to avoid having direct land border with US ally is also indicated in the report. The continuous increase in its defence budget has helped PLA to modernize and pose serious challenge to regional neighbours like India
The US Position
As per the information in open domain, the Report does not cover US position in response to Chinese growing military capability in context of Taiwan, apparently being classified, as Taiwan is strategically important to them. In a joint Communication with PRC in 1972, US had adopted the line of No declaration of independence by Taiwan, No UN seat and no representation in an international organisation, which requires only one membership for a country, in respect of Taiwan. US, however, remains opposed to any unilateral changes in status quo by either side. US will therefore like to have a democratic, independently governed Taiwan as an ally, where they have adequate strategic and economic leverage, instead of it forming part of Communist PRC. Neither Taiwan nor China, nor US have crossed redlines of each other so far. The US security assurance in terms of Taiwan Relations Act, indirectly promising to make available "such defense equipment and services, as may be necessary to enable Taiwan to maintain a sufficient self-defense capability." has been one of the deterrence to PRC in acting against Taiwan.  Last year US Defence Budget was more than next seven countries put together including China; I do not see China posing a military challenge or competition to US in global arena, however in near vicinity of its eastern seaboard, it may pose some challenge in South China Sea and Taiwan Strait. The recently signed Taiwan Travel Act, sale of military hardware to Taiwan indicates that US is in no mood to give a walkover regarding Taiwan.
Chinese Position in context of Taiwan
PRC claims Taiwan as its integral part and is looking for its peaceful reunification continues to be a dream. PRC passed the Anti-Secession Law in 2005, authorising war if island formally declares statehood: hence any effort towards its independence/aiding its independence will invite Chinese action to protect its sovereign territory. The threatening speeches of Xi have brought US and Taiwan much closer and much sooner than what Xi Jinping would have expected. Taiwan seems to have got bolder today and is talking of self defence indicating that Chinese coercion has not worked so far. Will China Use Force Against Taiwan
President Xi Jinping has ordered the Southern Theatre Command responsible for monitoring the South China Sea and Taiwan to get ready for war, but in my opinion China will not use force against Taiwan due to many reasons. Firstly Adventurism by China in Taiwan at the time of Trade War with US does not make any economic sense as bulks of Taiwan's investments are already in China with Taiwan having a trade surplus of approximately US $ 30 billion with China . China gains nothing, but has a lot to lose if it attacks Taiwan. Secondly, its adventurism will amount to crossing red line of US, which treats Taiwan no less than an ally. It had earlier indicated that any unilateral change of 'status Quo' in Taiwan as a red line and most desired option of common Taiwanese. China has enough missile arsenals to destroy Taiwan, but such destruction of Han Chinese, who have relations and investments in mainland will not go well with domestic population of mainland, besides destroying its own economic powerhouse .The threatening speech by China for Taiwan and countries helping them is to deter Taiwan getting stronger to pursue the path of independence.
What does this Report means for India
With construction of CPEC connectivity, and China's need to increase domestic support by generating spirit of  nationalism amidst slowing down of economy, the urge to do something different cannot be ruled out. This could be an encroachment into un-demarcated borders. The clouds of 'Two Front War' continue to hang over India. To avoid a 'Two Front War' for India, the best way is to convince the potential adversaries that India is capable of fighting it. This convincing cannot be by announcements or statements by leaders, but by developing capability to do so. The defence capabilities take long time to build up, more-so if India does not have strong manufacturing base. 'Make in India' and self reliance is essential, but time consuming; hence must continue simultaneously with procurements. The defence budget allocation will have to substantially increase in 2019 and beyond to narrow down asymmetry in CNP with China, in the interest of national security.
China's Soft Power Diplomacy on North Korean Nuclear Crisis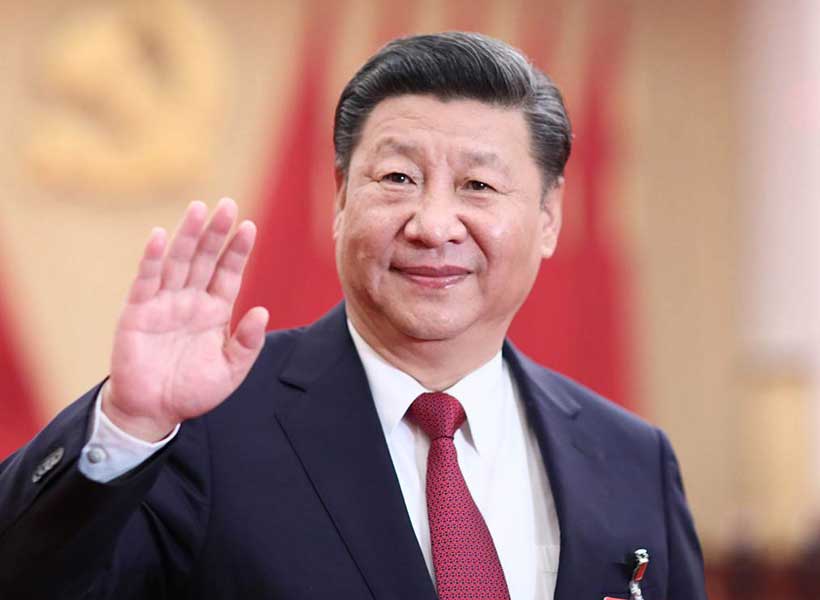 For about the last two decades, North Korea's nuclear weapon development program has become one of the major issues of concern to international community in general and Korean Peninsula in particular. Since the early 1980s, Pyongyang had begun undertaking its weapons of mass destruction (WMD) programs. North Korea also has conducted total five nuclear tests: October 9, 2006; May 25, 2009; February 12, 2013; January 6, 2016; and September 09, 2016. Following its historical progresses, North Korea apparently successfully tested its first intercontinental ballistic missiles (ICBMs) in July 2017.
As far as the global as well as regional security is concerned, the constant development process of North Korea's nuclear weapons attaches immense attention with huge tensions to world's global as well as regional powers, the United States, China, Russia, South Korea, and Japan. The involved actors especially the United States has urged for China's support in dealing with North Korea's nuclear crisis since the very beginning. Being a significant global as well as regional actor, China's active role in resolving North Korea's nuclear crisis through soft power diplomacy draws attention to the wider readers especially from the arena of international relations.
Given these developments, it is pertinent to examine China's soft power diplomacy in dealing with North Korea's nuclear crisis. China's role in the Six-Party Talks on the North Korea nuclear crisis is one of the significant implications of China's soft power diplomacy in Korean Peninsula. China has been playing a proactive role since 2003 in order to establish peace and stability in Korean Peninsula. The country has facilitated rounds of discussion among the members of the Six-Party Talks in order to dismantle North Korea's nuclear program with the consent of involved actors, thereby, avoiding any kind of regional instability in Korean Peninsula.
The Shanghai Cooperation Organisation (CSO) is another multilateral forum where China has adopted its soft power diplomacy in resolving North Korean nuclear crisis. For instance, China asserted on dialogue and consultation for the peaceful resolution of North Korean nuclear crisis at the SCO annual summit held on June 11, 2018, in China's coastal city of Qingdao, which is called Qingdao Declaration.
China's diplomatic initiatives through its active mediation or mediation diplomacy, one of the significant aspects of China's soft power diplomacy, in resolving the North Korean nuclear crisis is notable. The U.S.-North Korea talks in March 2003; trilateral dialogues consisting of the U.S. and the Democratic People's Republic of Korea (DPRK) in April 2003; talks among Six Parties in February 2007; bilateral meeting between the then Chinese Premier Wen  Jiabao and North Korean Chairman of the Workers' Party, Kim Jong Il in October 2009; and Beijing-Pyongyang dialogue in August 27, 2010 facilitated by China demonstrate China's soft diplomatic initiatives to dismantle North Korea's nuclear programs; peacefully resolve the nuclear crisis; and ease tensions in Korean peninsula. In addition, Chinese government officials paid several official visits in Pyongyang in order to make progress in denuclearization process in Korean Peninsula.
Dialogue and negotiation rather than confrontation is a significant strategy of China's soft power diplomacy in resolving North Korean nuclear crisis. Chinese Foreign Minister, Wang Yi, in this regard, stressed on the peaceful solution of North Korean nuclear standoff through dialogue. Besides, reiterating on the necessity of nuclear-free Korean Peninsula, Wang Yi, also emphasized on the consideration of North Korea's security concerns and other concerns related to its nuclear programs to avoid any military action or the escalation of tensions in the Korean Peninsula. As per its policy, China strongly opposed to the decision of deploying the Terminal High Altitude Area Defense (THAAD) anti- missile defense system by the U.S. and South Korea in August 2017 and reiterated on dialogue and consultation.
However, now it is important to examine the implications of China's soft power diplomacy on North Korean nuclear crisis. China's soft power diplomacy regarding North Korea's nuclear crisis has significant ramifications on the process towards the peaceful resolution of the crisis. Most significantly, the most recent bilateral meetings between Xi Jinping and Kim Jong-un, Inter-Korean Dialogue, and the U.S.-North Korea Singapore Summit have attracted worldwide attention. For instance, during the historic Inter-Korean Summit on April 27, 2018 in South Korea, Kim Jong-un, Chairman of the Workers' Party of Korea and the State Affairs Commission of the DPRK, declared to discontinue its nuclear tests. Therefore, the U.S-North Korea Summit, also referred to Singapore Summit, on June 12, 2018 is a noteworthy development towards the denuclearization process of Korean Peninsula. During that summit, Kim Jong-un reaffirmed his position and unwavering commitment to the denuclearization of the Korean Peninsula, while the U.S' President Donald Trump reiterated on providing security guarantee to the DPRK in return.
Chinese President Xi Jinping's invitation to Kim Jong-un on June 19, 2018 and talks on the denuclearization of the Korean Peninsula reiterates China's sincere efforts to continue denuclearization in peninsula. As per the development of their bilateral talks, Xi Jinping met Ri Yong Ho, Foreign Minister of the DPRK on December 07, 2018 in Beijing calling for the development of their stable relations and political settlement on the Korean Peninsula through the progress of Pyongyang-Washington peace talks addressing each other's legitimate concerns. Kim Jong-un has expressed willingness to continue fruitful discussions with the US President for "complete denuclearization" and "lasting peace" in the Korean Peninsula.
China's positive role in denuclearizing the Korean Peninsula and improving inter-Korean relations has also been raised by the President of Republic of Korea, Moon Jae-in. He mentioned, "China has played a positive role in denuclearizing the Korean Peninsula and improving inter-Korean relations. Until now, China has played a positive role in helping very much the Korean Peninsula's denuclearization and the improved inter-Korean relations."
All these progresses particularly with the China have injected new impetus towards the peaceful resolution of North Korean nuclear crisis. China has been playing very crucial role in resolving the regional as well as global tensions related to North Korea's nuclear development programs. China's proactive mediation diplomacy, multilateral as well as bilateral engagements, facilitation to dialogues and meetings for all parties have played crucial role in dealing with the crisis through soft power diplomacy.
Diplomatic Maneuvers for China-US trade war: December 2018 agreement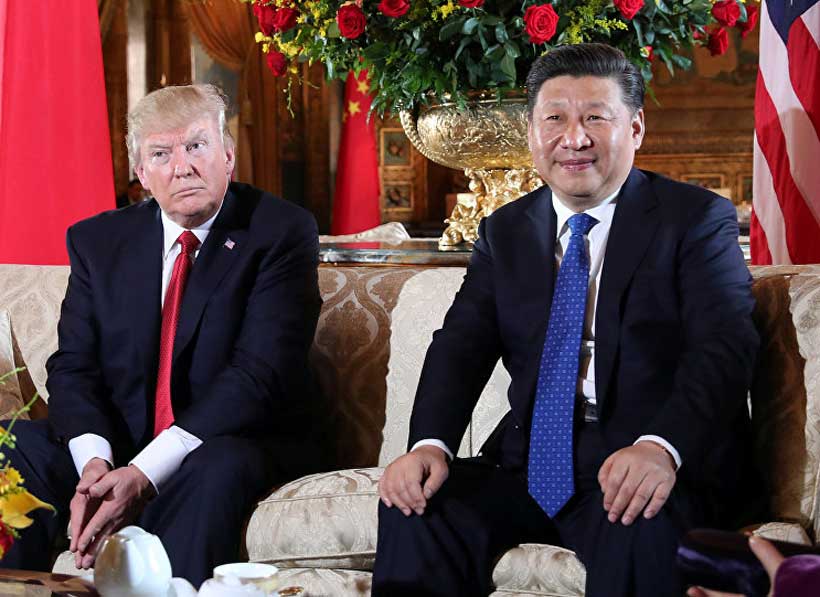 On the sidelines of the G20 summit in Buenos Aires, Argentina on December 1st 2018 the US President Donald Trump and the Chinese President Xi Jinping concluded a conditional trade agreement, according to which Beijing has to reduce its current trade surplus with the US by increasing Chinese purchases of soybeans, natural gas, commercial aircraft and some other US industrial goods. In contrast, Washington will maintain the tariff rate on Chinese exports to US of US$200 billion at 10 percent, instead of increasing it to 25 percent, which was due to come into force on Jan 1st 2019.
Although some commentators, politicians, or scholars over-optimistically described that deal as the end of the trade war, or at least a first step, between the two countries, including President Trump himself; but in fact by analyzing the reasons behind the two countries' decision to conclude such agreement and whether this agreement paves the way for a final trade agreement or not, and what obstacles may stand in the way of reaching a final trade agreement between the two countries, it seems more likely to be a beneficial truce or a diplomatic solution to gain more time, calming the growing escalation of the trade war and to control its affiliated losses from both sides. Accordingly, the first question that may come in mind is how the future trade relations could be between the two countries?
The coming sections attempt to answer these questions by explaining the reasons behind conducting such agreement for the two sides, the main barriers or obstacles that may prevent reaching a commercial peace between the two countries, and the prospected future of US-China trade relations based on these factors as following:
Why to conclude such agreement?
Based on the rational choice approach, the simple answer of this question is that such agreement is beneficial for both of them; and in fact it is also beneficial for all the international economy, at least to stop the continued losses of both countries.
For the United States
In order to control the losses of the American economy since the beginning of the trade war, where the indicators of the American stock markets declined sharply during October and November 2018; large losses suffered by the American farmers because of China's imports reduction of agricultural products and soybeans in particular, where 60 percent of its total US production were importing by Beijing; and the costs of the US Department of Agriculture increased for providing almostUS$12 billion as aid to farmers and breeders affected by the trade war.
Seek to improve the trade balance with China, where the Chinese trade surplus have been increased to $293.5 billion from January to November 2018, comparing with $251.3 billion in the same period previous year; combined with increase the Chinese exports to the US by 9.8% annually since November 2018, While imports fell by 25% during the same month.
In addition, to avoid any further economic damages or losses that may occur because of the continued escalation of the trade war between the two countries whether to the American or the international economy, Moreover, to face the internal pressure of his strong opposition, and for the re-election considerations.
The agreement came shortly after the G20 industrialized nations backed an overhaul of the World Trade Organization (WTO), which regulates international trade disputes, giving a symbolic victory for Trump administration, a sharp critic of the organization.
For China
To reduce the negative impact of the trade war, where the Chinese economy suffered from a decline in the economic growth rate during the third quarter of 2018,the defaults in the payment of corporate bond yields, and the decline in property prices; in addition to the devaluation of the Chinese currency since May 2018 by more than 8%, Which is warning to slow the economic growth to 6.3 percent next year compared to the current growth rate of 6.5 percent.
To avoid increasing US tariffs that would undermine China's economic growth prospects, and increase pressure on its financial markets.
In addition to maintain the stability of the international economy, in order to avoid any negative effects on the Chinese economic ambitions such as the Belt and Road Initiative (BRI) whether directly or indirectly.
– Based on the abovementioned reasons it seems clear that such agreement is a beneficial for both sides to gain more time and prepare themselves for a second round of the trade war, or at least to stop the terrible consequences of the trade war escalation.
Obstacles of a commercial peace between the two countries
There are many obstacles or barriers that prevent a long-term commercial peace between China and the US such as:
The low level of trust between the two countries because of many of the thorny issues among them such as addressing Intellectual Property Rights (IPR) protection, the synthetic opioid fentanyl being sent from China to the United States, non-tariff barriers, cybercrimes, cyber-security, services and agriculture; and especially after the United States accuses Beijing of forcing American and foreign companies in general to disclose trade secrets versus access to the Chinese market.
The different understanding of the agreement by the two sides and the lack of clear future trade talks between them are also stumbling blocks in commercial peace way; while president Trump pledged to freeze tariffs in exchange for China's commitment to reduce bilateral trade deficit with the US, but it is still unclear what exactly Beijing proposed; where the reports published by China's state-owned media completely deny Beijing's commitment to reduce the trade deficit with the US. In addition, whether China can reduce its tariffs on the American products, also the quantities and timing to resume its purchases of American goods are not clear. In addition to tariffs on Chinese goods, Trump has imposed tariffs on steel and aluminum imports into the United States this year. Numerous countries have filed litigation at the WTO to contest the levies.
Arresting the chief financial director of Huawei Communications Technology in Canada (the daughter of Huawei's founder, the second largest smart phone company in the world)on December 1st 2018 (the same day as the agreement was concluded); and the American requests to extradition on charges of posing a threat to US national security arguing that the technology it uses can be used by the Chinese government for espionage. Additionally, the US companies were banned from exporting to the Chinese telecommunications company ZT earlier 2018 due to Iranian sanctions had been violated. Accordingly, the Chinese Vice Foreign Ministry has summoned the US Ambassador to China on Dec. 9 in a protest over the arrest. There is no doubt that this issue will affect the scheduled talks between the two countries; While the Trump administration insists that it will not affect the ongoing trade talks, Beijing believes that it is just an American attempt to contain China's technological ambitions. In response, Beijing may have to take some measures to calm the mounting public anger, bearing in mind that a Chinese court decision to ban the sale and import of most iPhone models on Dec 10.
The fact that the competition between the two countries is much farther than the limits of the trade warand trade is one aspect of this competition, where from the Communist Party of China's perspective the United States seeks to bring about comprehensive changes may reach the extent of changing the Chinese political system, and obstacle the Chinese economic and political aspirations.
Indeed there are many indications that the Trump administration consider the issue as much greater than a trade war by aiming to contain or undermine China's rise in the world and maintain the American economic and political hegemony over the world for instance the US national security strategy and Trump hint to withdraw from the Nuclear Weapons Agreement, the declaration of the free and open Indo-Pacific economic zone, and the American opposition to BRI as well as the Made in China 2025'splan. In addition, the adoption of the America First policy gives the impression that the United States is seeking concessions, not to improve trade relations, but to maintain American hegemony. Furthermore, the historical experience proves that the American perspective in dealing with the international issues mostly characterized by realism features, where as soon as it considered any state as their rival the caution will prevail on their relations and keeps working and set strategies to win the zero-sum game with this state.
The narrow timeframe of the agreement, which lasts for no more than 90 days for further talks with the aim of structural changes on some thorny and complex issues, therefore, it is difficult to resolve this long list of issues in that short timeframe.
Furthermore, the two countries are also at odds over some other issues such as the China's extensive claims in the South China Sea and U.S. warship movements through the highly sensitive Taiwan Strait.
Future of US-China Trade Relations
Whether the two countries could reach a commercial peace or not is depending heavily on their ability to overcome the above challenges and the real willingness of both sides to take concrete steps to end their trade war.
From one side, there are some steps or measures from the both sides to contain and avoid the escalation of trade war such as President Xi's agree to designate fentanyl a controlled substance during the meeting, the Chinese announcement to slash on US-made autos from 40 percent to 15 percent in an attempt to show its willingness to calm the tension with Washington.
In the same context, whether the annual sessions of the National People's Congress, the Chinese People's Political Consultative Conference (CPPCC) scheduled for March 2019 may lead to substantial changes to China's economic policy will be a decisive factor in determining the future of the US-China trade war. On the other hand, the announcement of President Trump on December 11 that he may intervene in the Justice Department's case against the chief financial director of Huawei if it would be in the interest of U.S. national security and help forge a trade deal with China, gives an impression that both sides have a desire not to escalate the trade war or at least express their fearing about the consequences of this escalation.
From another perspective, it's arguable that the US-China trade agreement is very similar to the agreement between Washington and the European Union in July 2018, which included strengthen the free trade measures and the announcement of more European purchases of the American agricultural products. But the agreement is in danger of collapse, with President Trump threatening once again to impose a 20 percent tariff on all cars and spare parts imported from the EU. The same scenario is possible with China as long as it serve the American interests, especially with the lack of a final agreement on what Washington considers as unfair trade practices by China in the areas of cyber espionage, piracy and intellectual property rights violations. With bearing in mind that the White House said talks would take place to resolve within the next 90 days specific US complaints such as forced technology transfer, or else existing 10 percent tariffs would go up to 25 per cent.