[yt_dropcap type="square" font="" size="14″ color="#000″ background="#fff" ] T [/yt_dropcap]he divine meeting of the class system in South Africa, the failure of our curriculum, the failure for the 2016 matriculants, the fees must fall campaign that attempted to set wrong right.
So many failures. So little time. So little freedom, right? With freedom in Africa came the unity of the people, independence, a sovereign state, and a more humane humanity.
Those kinds of stereotypes, of racism, fighting affirmative action still speaks to all of us in significant ways, regardless of whether we are black or white.
The collective 'us' having a tribal enthusiasm for the establishment's gravity that we worship at will will speak to us all forever whatever kind of folk we are.
We must now find our freedom in decolonising the mind. In the second African Renaissance. It is not up to us anymore and perhaps it is easier if we look to our artists. Say 'it is up to our artists'. Our musicians, visual artists, writers, and poets.
Human lives are the stakeholders here. There is always talk of that most primitive war (revolution) when a country has no growth in unemployment. When the consciousness of the people is troubled.
When the political way is not there we must turn to distinctions and not moral ambiguity. I want to remain innocent in the face of speculation and not fear isolation.
Now we must cross gender boundaries effortlessly, and take corruption in our stride as if it has never happened before in history.
We must secretly develop our own solutions to war, to climate change, to the global recession, to the Trump dynasty that is playing itself out in the media. That we all are living vicariously through whether we want to or not.
I want to believe in a non-sexist Africa. A non-judgemental Africa but I did not know where to find this Africa. I was looking for a 'free'
Africa but I am afraid that freedom comes with labels and a price tag.
It made me feel quite sick at one point in my life when I realised that people around me were more educated than me. Knew more about their own culture, heritage and traditions than I did.
Women were more articulate. Other mothers progeny had more profound dreams than I did when I was young but this is my happiness, this is my freedom.
That I had to discover that entering the life of a country (South
Africa) means something quite different than to inhabit a continent's
(Africa) frail desire to be an emerging world power.
I want to be free. Free from the constraints of being a woman, thinking like a woman, talking like a woman, dressing like a woman.
Those are much more simple freedoms than just being a compatriot.
When I look over the lake near the stadium nearby where I live I am reminded that everything in life is temporary. Transitory. There is a change for every year, every season, every cadence in a troubling and harsh reality.
In the end, everything is relative. Everything is suffering. To suffer is to become like Buddha or Jesus Christ. To suffer is existential.
Freedom comes out of suffering. Certainty comes out of suffering.
With suffering comes the policy of fear. That misconception that can make you leap across a bridge or fall on the flat edge of normal.
We all want space. It is something that has a holistic meaning to all of us. It means 'freedom' in so many detailed ways. In a democratic South Africa we still believe that we are free from radicalised thinking.
We believe that we are free from an onslaught of racism at any given time. When our personal space is overshadowed, when we are given a glimpse into racist thinking, there is a paradigm shift. This is still home but it does not mean that we are free. Far from it.
Tribal alienation came first to Africa (or was it fear?).
Indoctrination came a close second. Mission schools with their missionaries. Religion. Church. Scriptures.
Did we have freedom as Khoi, San, Xhosa or did we barter for it with the Settlers? Here we are thinking that 'freedom' was a synonym for 'safe' in those bygone days.
The stigma was there too informed by behaviour, the language of alien nations. I speak of freedom now because (truth) I can. It has become important to me. I know of its power. That is its strangness.
I didn't know of freedom as a child. I knew of shelter, abandonment issues, and loneliness. I spread my wings, fell in love, understood the stigma of chronic illness, disability early on in adolescence.
With that kind of stigma, came my own freedom.
Your 'freedom' might come differently. I don't pretend to fully understand 'freedom' and her life choices. 'Freedom' came late to me in life. I was late to bloom but there was a reason for that.
Freedom should prepare us for all eventualities in South Africa because our freedom came at a price. We must be aware of this now more than ever. The wheel of hate is turning, turning, and turning.
It is not a comforting thought but an important one that we must take cognisance of. The success of our emotions or the success of art lies in the fact that we are able to traverse boundaries, have empathy with anyone that we choose, and that is where the cornerstone of the foundations of our democracy lies.
We must anticipate freedom before we are stuck in the foot traffic in everyone's head! People have paid the price for our freedom with their lives. Steve Bantu Biko's 'Azania' was meant for everyone.
Consciousness is consciousness.
We have challenges but we also have hope if we believe in freedom.
Every simple little thing needs breathing room to grow, to be processed, for us to follow its progress articulately.
The world keeps ending, the light at the end of the tunnel flickers (it comes and it goes) but freedom keeps showing up like a dance or a wedding reception in a church hall marking vows forever and forever.
Freedom cannot exist without us. Our life choices. Our kind of artists. Our bodies. Our words.
Just remember that. We are all here because of spirit, burden, worry, care, need, spirituality, and of course ego, and 'freedom' too.
Africa yet to unleash full potential of its nature-based tourism
Countries in Africa can do more to develop tourism in protected areas, which would in turn create jobs in rural places, diversify and grow their economies and improve environmental resilience in the face of growing pressures, a report has said.
Africa's biodiversity could "transform" the continent's economy, but at present many governments are scaling back on protection because of limited budgets needed for other pressing public needs, a report produced by conservation organization Space for Giants Club and the UN Environment Programme said. To preserve their wildlife and wild places, governments should look at protected areas not only as environmental assets but economic ones as well, with the continent's 8,400 protected areas producing US$48 billion in revenue.
According to the paper, nature-based tourism could improve the livelihoods of many people as it generates 40 per cent more full-time employment than agriculture and provides greater opportunities for women than other sectors.
Oliver Poole, Executive Director of Space for Giants Club, said the organization "strongly believed" that the right type of nature-based tourism done in a sustainable way is a powerful conservation tool.
"That's because it creates jobs for the local community, and it brings visitors to the national parks, creating money for wildlife services, that often have limited budgets," he said. "But it also starts building a nature-based tourism sector that pays taxes and builds economies, making them of national importance and therefore more likely to be protected."
Wildlife is the single biggest revenue for Africa's tourism, with the United Nations World Tourism Organization stating 80 per cent of annual trips to Africa were for wildlife watching. And as projections point to a doubling of visitors to the continent by 2030 from the current 62 million, the report argues that additional revenue is attainable.
Ethiopia, which boasts nine UNESCO World Heritage sites, wasn't able to attract more than 50,0000 visitors to each one in 2016. To improve these numbers, the report says the country would need to invest in better infrastructure for national parks and capitalize on its unique features, like being home to 835 bird species—a potential birdwatcher's paradise rivalling Costa Rica or South Africa.
As the continent grapples with a growing population, poverty, climate change and a booming illegal wildlife trade, the report says important ecological areas could be lost before their value is utilized. Several places in Africa have already developed parks in ways that could threaten their natural capital, while others are planning to extract oil, minerals and other activities.
Doreen Robinson, wildlife expert at UN Environment said it was important for governments to develop partnerships with private, community and non-profit organizations to realize the full capacity of nature-based tourism in Africa and thus ensure wildlife for future generations.
"Private investment and know-how are needed to develop attractive tourism services and products, while good public management must ensure equitable business practices and reinvestment of profits into conservation of wildlife," she said. "Ultimately this formula grows the economy, protects nature and supports human development."
The report states only four African countries—Kenya, Rwanda, South Africa and Zimbabwe—are top nature tourism destinations, each attracting between 2–5 million visitors a year. But there is a lot of room for improvement, particularly in western Africa that has tropical forests and beaches, yet due to poor marketing hasn't tapped its full tourism potential.
For governments to gain the most of protected areas, they should create national tourism plans for protected areas and integrate them into the economic plans of the country—that way, wild places will finally get the resources they deserve.
Saudi Iranian rivalry polarises Nigerian Muslims
A recent ban on a militant, Iranian-backed Shiite group raised the spectre of the Saudi Iranian rivalry spilling onto Nigerian streets as security forces launched a manhunt to find the alleged Boko Haram operatives who killed 65 people attending a funeral.
Nigeria, Africa's foremost oil producer, banned the Iranian-backed Islamic Movement of Nigeria (IMN) this weekend after demonstrations in the capital Abuja to free its leader, Ibrahim El-Zakzaky turned violent. At least six people were killed.
"The Saudis watching the Iranians trying to break into northern Nigeria is almost like watching someone else try to befriend your best friend," said Ini Dele-Adedeji, a Nigerian academic at the University of London's School of Oriental and African Studies, referring to the region's religious elites that have aligned themselves with the kingdom.
Saudi cables released in 2015 by WikiLeaks reveal concern about Iranian-funded Shiite expansion in West African and Sahel nations including Mali, Mauritania, Burkina Faso and Nigeria.
Mr. Dele-Adedji said Saudi and Iranian funding was "on the surface…about these countries helping out with 'charitable work' activities. But beyond that it's also a way for those countries to almost create extensions of themselves."
Mr. El-Zakzaky, a Sunni Muslim student activist inspired by the 1979 Iranian revolution, initially agitated for a repeat in his native Nigeria. When that didn't work, Mr. El-Zakzaky went to Iran, converted to Shiism, and started wearing the white turban of a Shiite cleric.
Returning home in the 1990s, he became the leader of the Islamic Movement and turned it into a vehicle for proselytizing and gaining followers.
Things got out of hand when Nigerian troops killed hundreds of Shiites in the ancient university town of Zaria in December 2015 and arrested Mr. El-Zakzaky and hundreds of his followers. The army accused the Shiite group of attempting to kill Nigeria's army chief-of-staff, a charge the movement denies.
Iran has been funding Mr. El-Zakzaky for years and the area of Zaria he worked in became the "mecca for the dispossessed in Nigeria," according to Matthew Page, a former U.S. State Department specialist on Nigeria. The Islamic Movement has been receiving about $10,000 a month from Iran, he estimated.
Mr. El-Zakzaky used the money to fund soup kitchens and homeless shelters, Mr. Page said. "This was a very inexpensive way for Iran to have a toehold in Nigeria," he said.
Ghanem Nuseibeh, founder of London-based consultants Cornerstone Global Associates estimated that Mr. El-Zakzaky's organization operates more than 300 schools, Islamic centres, a newspaper, guards and a "martyrs' foundation." The network is similar to welfare systems established elsewhere by Lebanese Shiite militia Hezbollah and other Iranian-backed groups.
The Nigerian government first declared the Islamic Movement a security threat in 2017, comparing it with the Boko Haram insurgency, according to Nigerian diplomats.
Peregrino Brimah, a trained medical doctor who teaches biology, anatomy and physiology at colleges in New York never gave much thought while growing up in Nigeria to the fact that clerics increasingly were developing links to Saudi Arabia.
"You could see the money, the big ones were leading the good life, they ran scholarship programs. In fact, I was offered a scholarship to study at King Fahd University in Riyadh. I never thought about it until December 2015 when up to a 1,000 Shiites were killed by the military in northern Nigeria. Since I started looking at it, I've realized how successful, how extraordinarily successful the Wahhabis have been." Mr. Brimah said.
He decided to stand up for Shiite rights after the incident in which the military arrested Mr. El-Zakzaky.
The Nigerian military said that it had attacked sites in Zaria after hundreds of Shia demonstrators had blocked a convoy of Nigeria's army chief General Tukur Yusuf Buratai in an effort to kill him.
Military police said Shiites had crawled through tall grass towards General Buratai's convoy "with the intent to attack the vehicle with [a] petrol bomb" while others "suddenly resorted to firing gunshots from the direction of the mosque."
A phone call to Nigerian President Mohammed Buhari in which King Salman expressed his support for the government's fight against terrorist groups was widely seen as Saudi endorsement of the military's crackdown on the country's Shiite minority.
The state-owned Saudi Press Agency quoted King Salman as saying that Islam condemned such "criminal acts" and that the kingdom in a reference to Iran opposed foreign interference in Nigeria.
Mr. Brimah's defense of the Shiites has cost him dearly, illustrating the degree to which Saudi-funded ultra-conservatism and Iranian agitation has altered Nigerian society.
"I lost everything I had built on social media the minute I stood up for the Shiites. I had thousands of fans. Suddenly, I was losing 2-300 followers a day. My brother hasn't spoken to me since. The last thing he said to me is: 'how can you adopt Shiite ideology?' I raised the issue in a Sunni chat forum. It became quickly clear that these attitudes were not accidental. They are the product of Saudi-sponsored teachings of serious hatred. People don't understand what they are being taught. They rejoice when a thousand Shiites are killed. Even worse is the fact that they hate people like me who stand up for the Shiites even more than they hate the Shiite themselves," Mr. Brimah said.
In response to Mr. Brimah's writing about the clash, General Buratai invited him for a chat. Mr. Brimah politely declined. When Mr. Brimah reiterated his accusation, General Buratai's spokesman, Colonel SK Usman, adopting the Saudi line of Shiites being Iranian stooges, accused the scientist of being on the Islamic republic's payroll.
"Several of us hold you in high esteem based on perceived honesty, intellectual prowess and ability to speak your mind. That was before, but the recent incident…and subsequent events and actions by some groups and individuals such as you made one to have a rethink. I was quite aware of your concerted effort to smear the good name and reputation of the Chief of Army Staff to the extent of calling for his resignation," Colonel Usman said in an email to Mr. Brimah that the activist shared with this writer.
General Buratai "went out of his way to write to you and even invited you for constructive engagement. But because you have dubious intents, you cleverly refused…. God indeed is very merciful for exposing you. Let me make it abundantly clear to you that your acts are not directed to the person of the Chief of Army Staff, they have far reaching implication on our national security. Please think about it and mend your ways and refund whatever funds you coveted for the campaign of calumny," Colonel Usman said.
Mr. Brimah's inbox has since then been inundated with anti-Shiite, anti-Iranian writings in what he believes is a military-inspired campaign.
Mr. Brimah's predicament reflects the fallout of the Saudi Iranian rivalry in West Africa as a result of Saudi and Iranian funding that has let the genie of intolerance, discrimination and bigotry out of the bottle.
Issoufou Yahaya, in the Sahel state of Niger, recalls his student days in the 1980s when there wasn't a single mosque on his campus. "Today, we have more mosques here than we have lecture rooms. So much has changed in such a short time," he said.
Oil: A blessing or a curse for Somalia?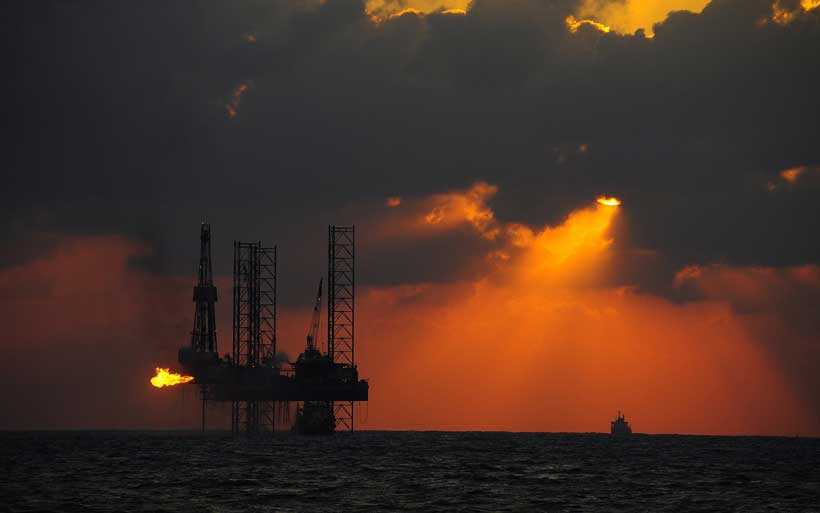 Somalia recently reached a landmark agreement with Shell and Exxon Mobil to develop the vast petroleum reserves believed to lie off the troubled country's coast. The deal rekindles a previous joint venture with the two oil giants that was cut short in 1990 when the ousting of Somali dictator Mohamed Siad Barre threw the country into a prolonged period of instability—and rekindles debates over whether oil will present greater opportunities or risks to Mogadishu.
Somalia's new petroleum law, passed by the federal parliament earlier this year, has paved the way for this renewed exploration of the country's extensive natural resources—estimated at as much as 100 billion barrels. The government hopes that drawing on these riches will help kickstart economic regeneration as the country's security situation slowly but steadily improves after decades of conflict, terrorism and piracy.
Talks are now being held to enable the agreed concessions to be converted into revenue sharing agreements (RSAs) that will return 55 percent of offshore oil revenues to Somalia's central government, with the remainder being channelled to member states. A new licensing round, covering another 15 offshore blocks, has begun, with concessions expected to be awarded early next year.
Rebuilding a damaged economy or fuelling rifts?
Concerns are nevertheless rising that the possible influx of petroleum resources may exacerbate existing rifts between Somali states. The adjacent states of Somaliland and Puntland have disputed the ownership of the oil-rich Sool and Sanaag regions for decades; if an exploration licence were granted to a foreign company, the situation could easily descend into war.
Meanwhile, the prospect of oil revenues has also added fuel to the fire of a long-running maritime border row between Somalia and Kenya. In February this year, Nairobi accused Mogadishu of an 'illegal land grab' after Somalia attempted to auction off oil and gas blocks from disputed territory on the border between the two countries – a flashpoint which resulted in the recall of the Kenyan ambassador and the tit-for-tat expulsion of the Somali diplomat in Nairobi. The Somali government responded by withdrawing the disputed blocks from sale, pending a judgement by the ICJ.
Learning from experience: Senegal and Equatorial Guinea
As Somalia wrestles with the question of how to benefit from its oil reserves while eschewing further strife, it has examples – both good and bad – among fellow African nations who've uncovered fossil fuel deposits.
Senegal, not historically an oil-producing nation, has been the site of a number of promising discoveries recently. Industry analysts have suggested that the Senegal Basin could be the "next offshore boom"—particularly likely following the announcement earlier this month that new, high-quality gas reserves have been discovered at the Greater Tortue Ahmeyim site straddling the Senegalese-Mauritanian border.
Senegal has already faced some of the troubles which inevitably accompany rich petroleum finds. The African Energy Chamber has suggested that recent allegations that the Senegalese president's brother improperly benefitted from the awarding of oil and gas contracts in fact stemmed from an attempt to taint the reputation of both President Macky Sall and the Senegalese fossil fuel industry in general.
Senegal's oil hopes have not been derailed, however, and Dakar is making a concerted effort to reap the maximum benefit from its oil reserves. The country's new petroleum code, voted into law earlier this year, has brought Senegal's legal framework for natural resources in line with industry norms, increased transparency and upped the state's share of oil revenues.
If Dakar is so far managing to avoid the notorious "resource curse", other African countries flush with oil have not found the fuel to be such a boon. Equatorial Guinea is practically a textbook example of a country squandering its oil reserves without returning tangible benefits to its citizens. In fact, while Equatorial Guinea's per-capita wealth is the highest of any country in sub-Saharan Africa, government spending in areas like health and education are way below average.
That's not to say some haven't benefited from the oil millions: President Obiang—who has ruled the country with an iron fist since he had his uncle shot and killed in 1979— has managed to shore up the family coffers nicely, collecting race cars and mansions in Europe and America. Obiang once questioned "what right does the opposition have to criticize the actions of a government?" and spent his early years overseeing Black Beach, the most notorious prison in Africa.
Since Equatorial Guinea discovered oil, however, the despot has been more or less accepted by the international community. The once-shuttered U.S. Embassy in Malabo was reopened and former Secretary of State Condoleezza Rice referred to Obiang as "an old friend".
Somalia needs to tread carefully
The cases of Senegal and Equatorial Guinea, among others, offer Somalia guidance as it attempts to use its oil to further its progress towards peace and reconciliation. The involvement of US troops has helped to push back the terrorist group al-Shabab, while the International Monetary Fund (IMF) has indicated that Somalia could qualify for debt relief as early as next spring – which would enable the government to plan public spending programmes and invest in job-creation schemes. However, regulators have cautioned that more needs to be done in the interim to tackle poverty and build a more resilient economy.
Against this backdrop, an oil boom could help Somalia rise to the challenges it faces. But it's also possible that the influx of wealth could serve to fuel already-serious corruption. In the 2018 Corruption Perceptions Index (CPI), Somalia received the highest score out of all 180 countries ranked, making it the most corrupt in the world. Tapping into oil revenues could help lift Somalis out of endemic poverty—almost three-quarters of its population survive on less than two dollars a day— but the vast cash flow this would release may also cause political corruption to thrive, as Equatorial Guinea has shown. Carefully managing any oil finds, as Senegal is trying to do, will be essential for Somalia to maintain recent progress.