Does Economic Growth Alleviate Poverty in Developing Countries?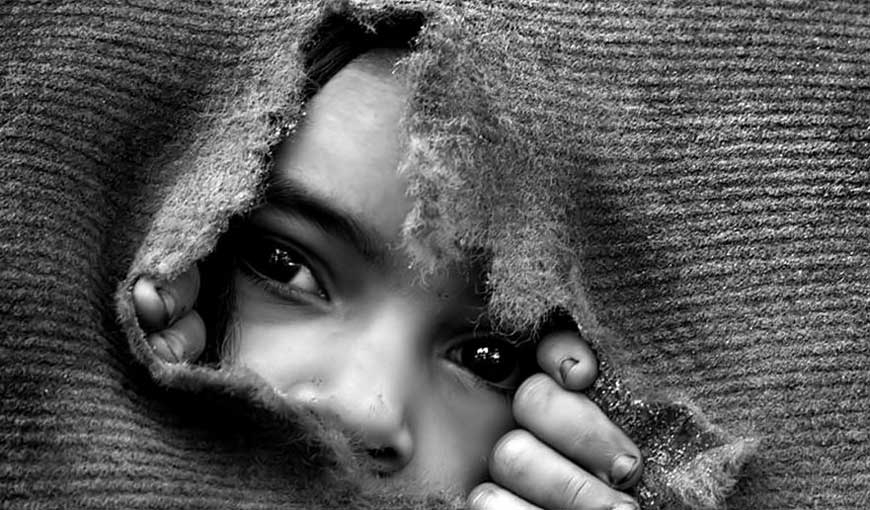 [yt_dropcap type="square" font="" size="14″ color="#000″ background="#fff" ] P [/yt_dropcap]overty alleviation has implied an important goal for developing countries and policy-makers throughout the last century. Recently, organisations such as the United Nations and the World Bank have reported an increasing necessity for centring efforts on facing determinant factors of poverty growth in such countries.
In light of this claim, the Organisation for Economic Co-operation and Development has reminded the paramount role of the economic growth as a powerful factor for reducing poverty in developing countries. Incidentally, this positive effect can be drawn from empirical evidence such as the unprecedented poverty reduction associated with economic growth in the India since 1980, the poverty reduction—from 69% to 54%—in Mozambique caused by a 62% economic growth between 1996 and 2002, or the Chinese's economic growth, which have lifted 450 million of people out of poverty since 1979.
Since back in time, a set of growth models have tried to address the complex mechanics of economic growth. Albeit started with a neo-Keynesian focus on savings (Harrod's model in 1939 and 1948; and Domar's model in 1946 and 1947), the dominant economic-growth strand over time has been that based on the exogenous Solow-Swan's model, of 1956 and 1957, and the endogenous model proposed by Paul Romer and Robert Lucas, in 1986 and 1988, respectively. Solow-Swan's states the capital accumulation—allowing for slow-down returns in capital and labour as it continues—as the main factor for boosting economic growth, which leads to a steady-state where, without technological progress, a country's economic growth does stop. As that neo-classical model exogenously assumes the technological advance, this deficiency led economists Paul Romer and Robert Lucas to calibrate the economic growth theory by mathematically demonstrating the endogeneity of technological progress, which assumes the human capital and the technological change (i.e. investment in Research & Development) as main causal determinants.
Subsequently, traditional policy recommendations towards increasing economic growth have been aligned with the aforesaid factors drawn from such models, i.e. foreign direct investment, international trade, fiscal measures, etc. Nevertheless, since recent evidence drawn from the seminal work of Dani Rodrik, which points to the undervaluation of a country's currency as a robust, determinant factor for boosting economic growth, his consistent real-exchange-rate-based endogenous model has brought much of the aforesaid traditional literature into disrepute. Incidentally, the real exchange rate not only achieves to accelerate economic growth but also has a positive impact boosting export flows.
In order to put this mechanics into context, let us reflect upon the undervaluation (also called real-depreciation) of a country's currency within an international arena. In such context, if a country's currency becomes undervalued/real-depreciated, the international arbitrage does play a crucial role that results in boosting economic growth. This hypothetical prediction associates the misallocation of an economy's resources—when taxes on tradable goods are higher than those on non-tradable goods—with a suboptimal economic growth—which is a consequence of the resulting small dimensions of the economy's tradable sector—setting a set of conditions for real-depreciations to boost economic growth if considering the comparative advantage that it might result for international arbitrage.
In short, the calibration of Dani Rodrik demonstrates that real-depreciations can boost economic growth under the assumption that taxes on tradable goods are higher than those on non-tradable goods, which also increases profits on the tradable sector.
In light of the common claims in research, such as that by Anna Buchanan in her paper "Impact and knowledge mobilisation: what I have learnt as Chair of the Economic and Social Research Council Evaluation Committee", it can be identified a paramount necessity for economic policies to be based on empirical evidence, which is suggested by the governments' particular inclination for this type of policy recommendations. Such preferences can be understood as the evidence-based policies are more likely to succeed and have a real impact on the target issue, which contributes to avoid eventual risks and difficulties that may arise from well-intentioned policies without a scientific root.
The conclusion arising from this article is the following. First, there exist an obvious empirical linkage between poverty alleviation and economic growth. Second, since back in time, traditional models have sown the seeds of a theoretical controversy and hence of a controversial effectiveness of the economic growth in fighting poverty. Third, Rodrik's proposed misallocation of economy's resources has implied an answer for disentangling theory from pragmatism. To sum up, Rodrik's well-managed real exchange rate might imply an excellent evidence-based tool for future, powerful measures aimed at effectively alleviating countries' poverty with such particular characteristics, which might allow public policies to go beyond traditional paradigms.
Ambiguity in European economic leadership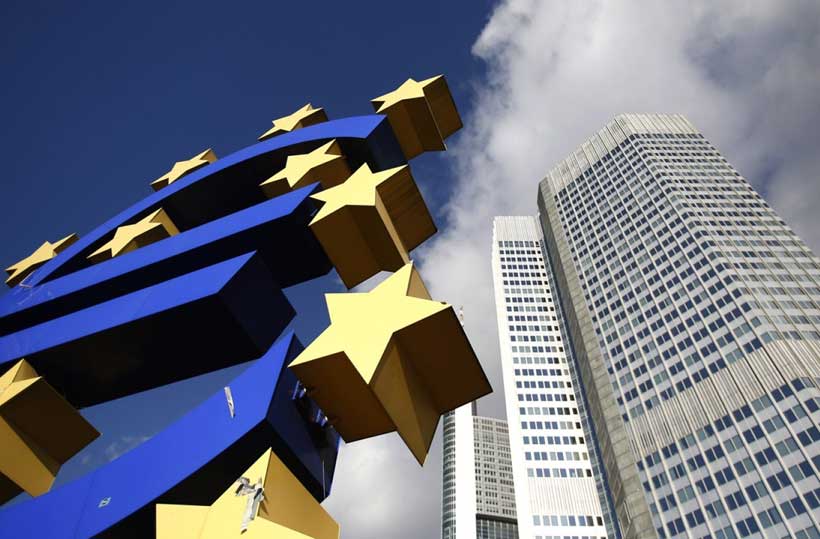 Europe's economic situation remains uncertain! The European economic crisis and austerity policies remain in place. On the other hand, there is no sign that the EU is passing through the current situation. Two conservative /Social Democrats in Europe have not been able to effectively counteract the economic crisis over the last few years.
This same issue has led to anger by European citizens from traditional European parties. Subsequently, the trend of European citizens to nationalist and extremist parties has increased in recent years.
The events that have taken place in France in recent months have led to disappointment with the eurozone leaders over the current deadlock.The most important point is that Macron was planned to assume the title of the Europe's economic leader in the short term, and that was to be after succeeding in creating and sustaining economic reforms in France and the Eurozone.
Meanwhile, European citizens expressed their satisfaction with the election of Macron as French President in 2017. They thought that the French president, while challenging austerity policies, would strengthen the components of economic growth in the European Union. Moreover, EU leaders also hoped that Macron's success in pursuing economic reforms in France would be a solid step in pushing the entire Eurozone out of the economic crisis.
In other words, in the midst of anti-Euro and extremist and far-right movements in Europe, Macron was the last hope of European authorities to "manage the economic crisis" which was raising inside the Eurozone: the hope that has soon faded away!
The main dilemma in France is quite clear!"Failing to persuade French citizens" on his economic reforms, and Macron's miscalculations about the support of French citizens for himself, were among the important factors in shaping this process. Macron had to give concessions to protesters to prevent further tensions in France.
After the country's month-long demonstrations, Macron was forced to retreat from his decision on raising the fuel price. Besides, he had no way but to make promises to the French citizens on issues such as raising the minimum wages and reducing the income tax. This had but one meaning: Macron's economic reforms came to an end. Right now, European authorities know well that Macron is incapable of regaining his initial power in France and the Eurozone by 2022 (the time for the France general elections).
Therefore, Macron has to forget the dream of EU's economic leadership until the last moments of his presence at the Elysees Palace. Of course, this is if the young French president isn't forced to resign before 2022! The European authorities and the Eurozone leaders have no alternative for Macron and his economic reforms in Europe. That's why they're so worried about the emergence of anti-EU movements in countries such as France and Germany.
For example, they are well aware that if Marin Le Pen can defeat Macron and come to power in France during the upcoming elections, then the whispers of the collapse of the Eurozone, and even the European Union, will be clearly heard, this time with a loud voice, all over the Europe.
First published in our partner Tehran Times
Economic integration: Asia and the Pacific's best response to protectionism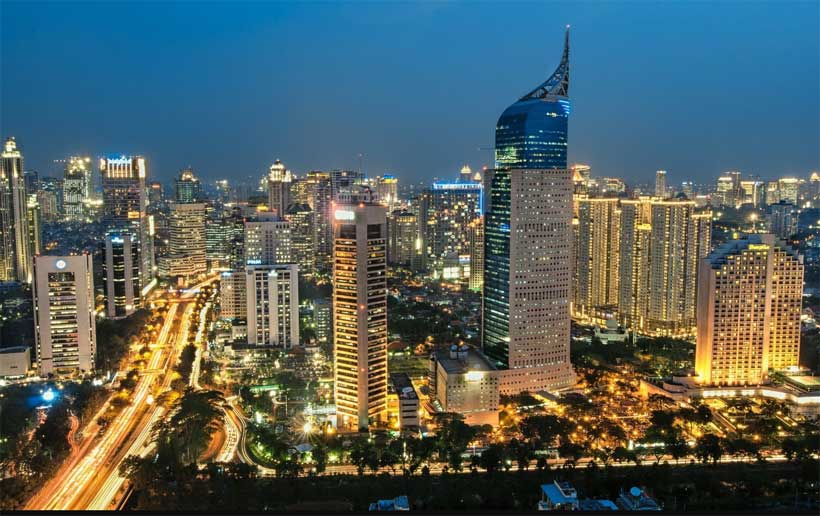 Deepening economic integration in Asia and the Pacific is a longstanding regional objective. Not an end in itself but a means of supporting the trade, investment and growth necessary to achieve the 2030 Agenda for Sustainable Development. It is a priority for all member states of the United Nations Economic and Social Commission for Asia and the Pacific (UN ESCAP). China has a valuable contribution to make so I am beginning 2019 with a visit to Beijing. One to discuss with Chinese leaders how we can strengthen our collaboration and accelerate progress.
The case for deeper integration in Asia and the Pacific is becoming increasingly apparent. Recent trade tensions highlight Asia and the Pacific's vulnerability to protectionism from major export markets. UN ESCAP analysis shows how regional supply chains are being disrupted and investor confidence shaken. Export growth is expected to slow and foreign direct investment to continue its downward trend. Millions of jobs are forecast to be lost, others will be displaced. Unskilled workers, particularly women, are likely to suffer most. Increasing seamless regional connectivity – expanding the infrastructure which underpins cross border commercial exchanges and intraregional trade – must be part of our response.
We should build on the existing Asian transport infrastructure agreements UN ESCAP maintains to further reduce regulatory constraints, costs and delays. For instance, UN ESCAP members are working to improve the efficiency of railway border crossings along the Trans-Asian Railway network. There is great potential to improve electronic information exchange between railways, harmonise customs formalities and improve freight trains' reliability. The recent international road transport agreement between the governments of China, Mongolia and the Russian Federation grants traffic rights for international road transport operations on the sections of the Asia Highway which connect their borders. We should expand it to other countries. There is also huge opportunity to develop our region's dry ports, the terminals pivotal to the efficient shipment of sea cargo to inland destinations by road or rail. A regional strategy is in place to build a network of dry ports of major international significance. UN ESCAP is looking forward to working with China to implement it.
Sustainable energy, particularly cross-border power trade, is another key plank UN ESCAP member States' connectivity agenda. Connecting electricity grids is not only important to meet demand, ensure energy access and security. It is also necessary to support the development of large-scale renewable energy power plants and the transition to cleaner energy across Asia and the Pacific. The fight against climate change in part depends on our ability to better link up our networks. ASEAN's achievements in strengthening power grids across borders is a leading example of what political commitment and technical cooperation can deliver. At the regional level UN ESCAP has brought together our region's experts to develop a regional roadmap on sustainable energy connectivity. China is currently chairing this group.
For maximum impact, transport and energy initiatives need to come in tandem with the soft infrastructure which facilitates the expansion of trade. UN ESCAP analysis ranks China among the top trade facilitation and logistics performers in our region. This expertise contributed to a major breakthrough in cross-border e-commerce development and ultimately led to a UN treaty on trade digitalisation. This has been adopted by UN ESCAP members to support the exchange of electronic trade data and documents and signed by China in 2017. Now, UN ESCAP is working to support the accession and ratification of twenty-five more countries who recognise the opportunity to minimise documentary requirements, promote transparency and increase the security of trade operations. Full implementation of cross-border paperless trade in Asia and the Pacific could reduce export costs by up to 30 percent. Regional export gains could be as has high as $250 billion.
As we look to the future and work to accelerate progress towards the 2030 Agenda's Sustainable Development Goals, economic integration must remain a priority. A strong UN-China sustainable development partnership is essential to take this agenda forward and strengthen our resilience to international trade tensions and economic uncertainty. Working with all the countries in our region, we have a unique opportunity to place sustainability considerations at the heart of our efforts and build seamless regional connectivity. That is an opportunity, which in 2019, UN ESCAP is determined to seize.UNESCAP


Closing the loop: Commission delivers on Circular Economy Action Plan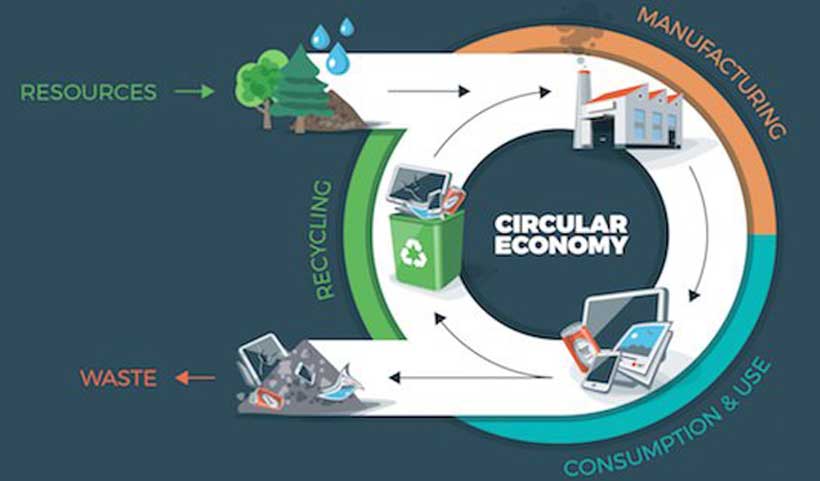 All 54 actions under the plan launched in 2015 have now been delivered or are being implemented. This will contribute to boost Europe's competitiveness, modernise its economy and industry to create jobs, protect the environment and generate sustainable growth.
The European Commission today published a comprehensive report on the implementation of the Circular Economy Action Plan it adopted in December 2015. The report presents the main results of implementing the action plan and sketches out open challenges to paving the way towards a climate-neutral, competitive circular economy where pressure on natural and freshwater resources as well as ecosystems is minimised. The findings of the report will be discussed during the annual Circular Economy Stakeholder Conference taking place in Brussels on 6 and 7 March.
First Vice-President Frans Timmermans, responsible for sustainable development, said: "Circular economy is key to putting our economy onto a sustainable path and delivering on the global Sustainable Development Goals. This report shows that Europe is leading the way as a trail blazer for the rest of the world. At the same time more remains to be done to ensure that we increase our prosperity within the limits of our planet and close the loop so that there is no waste of our precious resources."
Vice-President Jyrki Katainen, responsible for jobs, growth, investment and competitiveness, said: "This report is very encouraging. It shows that Europe is on the right track in creating investment, jobs and new businesses. The future potential for sustainable growth is huge and Europe is indeed the best place for an environmentally-friendly industry to grow. This success is the result of European stakeholders and decision-makers acting together."
Moving from a linear to a circular economy
Three years after adoption, the Circular Economy Action Plan can be considered fully completed. Its 54 actions have now been delivered or are being implemented. According to the findings of the report, implementing the Circular Economy Action Plan has accelerated the transition towards a circular economy in Europe, which in turn has helped putting the EU back on a path of job creation. In 2016, sectors relevant to the circular economy employed more than four million workers, a 6% increase compared to 2012.
Circularity has also opened up new business opportunities, given rise to new business models and developed new markets, domestically and outside the EU. In 2016, circular activities such as repair, reuse or recycling generated almost €147 billion in value added while accounting for around €17.5 billion worth of investments.
EU Strategy for Plastics
The EU Strategy for Plastics in a Circular Economy is the first EU-wide policy framework adopting a material-specific lifecycleapproach to integrate circular design, use, reuse and recycling activities into plastics value chains. The strategy sets out a clear vision with quantified objectives at EU level, so that inter alia by 2030 all plastic packaging placed on the EU market is reusable or recyclable.
To boost the market for recycled plastics, the Commission launched a voluntary pledging campaign on recycled plastics. 70 companies have already made pledges, which will increase the market for recycled plastics by at least 60% by 2025. However, there is still a gap between supply and demand for recycled plastics. To close this gap, the Commission launched the Circular Plastics Alliance of key industry stakeholders supplying and using recycled plastics.
The rules on Single-Use Plastics items and fishing gear, addressing the ten most found items on EU beaches place the EU at the forefront of the global fight against marine litter. The measures include a ban of certain single-use products made of plastic (such as straws and cutlery) when alternatives are available and of oxo-degradable plastic, and propose actions for others such as consumption reduction targets, product design requirements and Extended Producers Responsibility schemes.
Innovation and Investments
To accelerate the transition to a circular economy, it is essential to investin innovation and to provide support for adapting Europe's industrial base. Over the period 2016-2020, the Commission has stepped up efforts in both directions totalling more than €10 billion in public funding to the transition.
To stimulate further investments, the Circular Economy Finance Support Platform has produced recommendations to improve the bankability of circular economy projects, coordinate funding activities and share good practices. The platform will work with the European Investment Bank on providing financial assistance and exploiting synergies with the action plan on financing sustainable growth.
Turning Waste into Resources
Sound and efficient waste management systems are an essential building block of a circular economy. To modernise waste management systems in the Union a revised waste legislative frameworkentered into force in July 2018. This includes, among others, new ambitious recycling rates, clarified legal status of recycled materials, strengthened waste prevention and waste management measures, including for marine litter, food waste, and products containing critical raw materials.
Circular Design and Production Processes
Smart design at the beginning of a product's lifecycle is essential for ensuring circularity. With the implementation of the Ecodesign Working Plan 2016-2019, the Commission has further promoted the circular design of products, together with energy efficiency objectives. Ecodesign and Energy Labelling measures for several products now include rules on material efficiency requirements such as availability of spare parts, ease of repair, and facilitating end-of-life treatment. The Commission has also analysed, in a dedicated Staff Working Document, its policies for products, with the intention to support circular, sustainable products.
Empowering Consumers
The transition towards a more circular economy requires an active engagement of citizens in changing consumption patterns. The Product Environmental Footprint (PEF) and Organisation Environmental Footprint (OEF) methods developed by the Commission can enable companies to make environmental claims that are trustworthy and comparable and consumers to make informed choices.
Strong Stakeholder Engagement
Stakeholder engagement is vital for the transition. The systemic approach of the action plan has given public authorities, economic and social players and civil society a framework to replicate in order to foster partnerships across sectors and along value chains. The role of the Commission in speeding up the transition and leading international efforts for circularity was also recognised at the World Economic Forum 2019 where the Commission received the Circulars Award in the Public Sector Category.
Open Challenges
The circular economy is now an irreversible, global trend. Yet, much is still needed to scale up action at EU level and globally, fully close the loop and secure the competitive advantage it brings to EU businesses. Increased efforts will be needed to implement the revised waste legislation and develop markets for secondary raw materials. Also, the work started at EU level on some issues (like chemicals, the non-toxic environment, eco-labelling and eco-innovation, critical raw materials and fertilisers) needs to be accelerated if Europe wants to reap the full benefit of a transition to a circular economy.
Interaction with stakeholders suggests that some areas not yet covered by the action plan could be investigated to complete the circular agenda. Building on the example of the European Strategy for Plastics in a Circular Economy, many other sectors with high environmental impact and potential for circularity such as IT, electronics, mobility, the built environment, mining, furniture, food and drinks or textiles could benefit from a similar holistic approach to become more circular.
Background
In 2015, the Commission adopted an ambitious new Circular Economy Action Plan to stimulate Europe's transition towards a circular economy, which would boost global competitiveness, foster sustainable economic growth and generate new jobs. It was foreseen that the proposed actions would contribute to "closing the loop" of product lifecycles through greater recycling and re-use, and bring benefits for both the environment and the economy. The plans would help extract the maximum value and use from all raw materials, products and waste, fostering energy savings and reducing greenhouse gas emissions and would be supported financially by ESIF funding, Horizon 2020, the EU structural funds and investments in the circular economy at national level.