Does Economic Growth Alleviate Poverty in Developing Countries?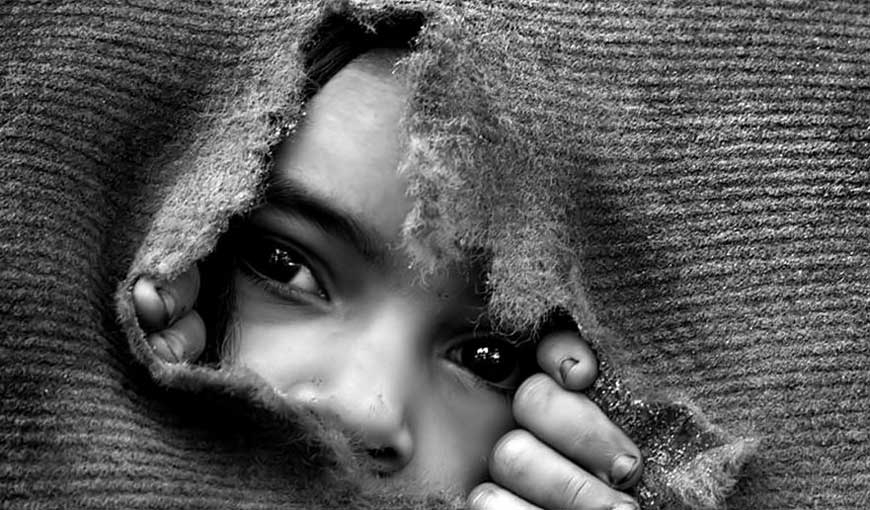 [yt_dropcap type="square" font="" size="14″ color="#000″ background="#fff" ] P [/yt_dropcap]overty alleviation has implied an important goal for developing countries and policy-makers throughout the last century. Recently, organisations such as the United Nations and the World Bank have reported an increasing necessity for centring efforts on facing determinant factors of poverty growth in such countries.
In light of this claim, the Organisation for Economic Co-operation and Development has reminded the paramount role of the economic growth as a powerful factor for reducing poverty in developing countries. Incidentally, this positive effect can be drawn from empirical evidence such as the unprecedented poverty reduction associated with economic growth in the India since 1980, the poverty reduction—from 69% to 54%—in Mozambique caused by a 62% economic growth between 1996 and 2002, or the Chinese's economic growth, which have lifted 450 million of people out of poverty since 1979.
Since back in time, a set of growth models have tried to address the complex mechanics of economic growth. Albeit started with a neo-Keynesian focus on savings (Harrod's model in 1939 and 1948; and Domar's model in 1946 and 1947), the dominant economic-growth strand over time has been that based on the exogenous Solow-Swan's model, of 1956 and 1957, and the endogenous model proposed by Paul Romer and Robert Lucas, in 1986 and 1988, respectively. Solow-Swan's states the capital accumulation—allowing for slow-down returns in capital and labour as it continues—as the main factor for boosting economic growth, which leads to a steady-state where, without technological progress, a country's economic growth does stop. As that neo-classical model exogenously assumes the technological advance, this deficiency led economists Paul Romer and Robert Lucas to calibrate the economic growth theory by mathematically demonstrating the endogeneity of technological progress, which assumes the human capital and the technological change (i.e. investment in Research & Development) as main causal determinants.
Subsequently, traditional policy recommendations towards increasing economic growth have been aligned with the aforesaid factors drawn from such models, i.e. foreign direct investment, international trade, fiscal measures, etc. Nevertheless, since recent evidence drawn from the seminal work of Dani Rodrik, which points to the undervaluation of a country's currency as a robust, determinant factor for boosting economic growth, his consistent real-exchange-rate-based endogenous model has brought much of the aforesaid traditional literature into disrepute. Incidentally, the real exchange rate not only achieves to accelerate economic growth but also has a positive impact boosting export flows.
In order to put this mechanics into context, let us reflect upon the undervaluation (also called real-depreciation) of a country's currency within an international arena. In such context, if a country's currency becomes undervalued/real-depreciated, the international arbitrage does play a crucial role that results in boosting economic growth. This hypothetical prediction associates the misallocation of an economy's resources—when taxes on tradable goods are higher than those on non-tradable goods—with a suboptimal economic growth—which is a consequence of the resulting small dimensions of the economy's tradable sector—setting a set of conditions for real-depreciations to boost economic growth if considering the comparative advantage that it might result for international arbitrage.
In short, the calibration of Dani Rodrik demonstrates that real-depreciations can boost economic growth under the assumption that taxes on tradable goods are higher than those on non-tradable goods, which also increases profits on the tradable sector.
In light of the common claims in research, such as that by Anna Buchanan in her paper "Impact and knowledge mobilisation: what I have learnt as Chair of the Economic and Social Research Council Evaluation Committee", it can be identified a paramount necessity for economic policies to be based on empirical evidence, which is suggested by the governments' particular inclination for this type of policy recommendations. Such preferences can be understood as the evidence-based policies are more likely to succeed and have a real impact on the target issue, which contributes to avoid eventual risks and difficulties that may arise from well-intentioned policies without a scientific root.
The conclusion arising from this article is the following. First, there exist an obvious empirical linkage between poverty alleviation and economic growth. Second, since back in time, traditional models have sown the seeds of a theoretical controversy and hence of a controversial effectiveness of the economic growth in fighting poverty. Third, Rodrik's proposed misallocation of economy's resources has implied an answer for disentangling theory from pragmatism. To sum up, Rodrik's well-managed real exchange rate might imply an excellent evidence-based tool for future, powerful measures aimed at effectively alleviating countries' poverty with such particular characteristics, which might allow public policies to go beyond traditional paradigms.
Record high remittances to low- and middle-income countries in 2017
Remittances to low- and middle-income countries rebounded to a record level in 2017 after two consecutive years of decline, says the World Bank's latest Migration and Development Brief.
The Bank estimates that officially recorded remittances to low- and middle-income countries reached $466 billion in 2017, an increase of 8.5 percent over $429 billion in 2016. Global remittances, which include flows to high-income countries, grew 7 percent to $613 billion in 2017, from $573 billion in 2016.
The stronger than expected recovery in remittances is driven by growth in Europe, the Russian Federation, and the United States. The rebound in remittances, when valued in U.S. dollars, was helped by higher oil prices and a strengthening of the euro and ruble.
Remittance inflows improved in all regions and the top remittance recipients were India with $69 billion, followed by China ($64 billion), the Philippines ($33 billion), Mexico ($31 billion), Nigeria ($22 billion), and Egypt ($20 billion).
Remittances are expected to continue to increase in 2018, by 4.1 percent to reach $485 billion. Global remittances are expected to grow 4.6 percent to $642 billion in 2018.
Longer-term risks to growth of remittances include stricter immigration policies in many remittance-source countries. Also, de-risking by banks and increased regulation of money transfer operators, both aimed at reducing financial crime, continue to constrain the growth of formal remittances.
The global average cost of sending $200 was 7.1 percent in the first quarter of 2018, more than twice as high as the Sustainable Development Goal target of 3 percent. Sub-Saharan Africa remains the most expensive place to send money to, where the average cost is 9.4 percent. Major barriers to reducing remittance costs are de-risking by banks and exclusive partnerships between national post office systems and money transfer operators. These factors constrain the introduction of more efficient technologies—such as internet and smartphone apps and the use of cryptocurrency and blockchain—in remittance services.
"While remittances are growing, countries, institutions, and development agencies must continue to chip away at high costs of remitting so that families receive more of the money. Eliminating exclusivity contracts to improve market competition and introducing more efficient technology are high-priority issues," said Dilip Ratha, lead author of the Brief and head of KNOMAD.
In a special feature, the Brief notes that transit migrants—who only stay temporarily in a transit country—are usually not able to send money home. Migration may help them escape poverty or persecution, but many also become vulnerable to exploitation by human smugglers during the transit. Host communities in the transit countries may find their own poor population competing with the new-comers for low-skill jobs.
"The World Bank Group is mobilizing financial resources and knowledge on migration to support migrants and countries with the aim of reducing poverty and sharing prosperity. Our focus is on addressing the fundamental drivers of migration and supporting the migration-related Sustainable Development Goals and the Global Compact on Migration," said Michal Rutkowski, Senior Director of the Social Protection and Jobs Global Practice at the World Bank.
Multilateral agencies can help by providing data and technical assistance to address adverse drivers of transit migration, while development institutions can provide financing solutions to transit countries. Origin countries need to empower embassies in transit countries to assist transit migrants.
The Global Compact on Migration, prepared under the auspices of the United Nations, sets out objectives for safe, orderly and regular migration. Currently under negotiation for final adoption in December 2018, the global compact proposes three International Migration Review Forums in 2022, 2026 and 2030. The World Bank Group and KNOMAD stand ready to contribute to the implementation of the global compact.
Regional Remittance Trends
Remittances to the East Asia and Pacific region rebounded 5.8 percent to $130 billion in 2017, reversing a decline of 2.6 percent in 2016. Remittance to the Philippines grew 5.3 percent in 2017 to $32.6 billion. Flows to Indonesia are expected to grow 1.2 percent to $9 billion in 2017, reversing the previous year's sharp decline. Stronger growth in transfers from countries in Southeast Asia helped offset lower remittance flows from other regions, particularly the Middle East and the United States. Remittances to the region are expected to grow 3.8 percent to $135 billion in 2018.
Remittances to countries in Europe and Central Asia grew a rapid 21 percent to $48 billion in 2017, after three consecutive years of decline. Main reasons for the growth are stronger growth and employment prospects in the euro area, Russia, and Kazakhstan; the appreciation of the euro and ruble against the U.S. dollar; and the low comparison base after a nearly 22 percent decline in 2015. Remittances in 2018 will moderate as the region's growth stabilizes, with remittances expected to grow 6 percent to $51 billion.
Remittances flows into Latin America and the Caribbean grew 8.7 percent in 2017, reaching another record high of nearly $80 billion. Main factors for the growth are stronger growth in the United States and tighter enforcement of U.S. immigration rules which may have impacted remittances as migrants remitted savings in anticipation of shorter stays in the United States. Remittance growth was robust in Mexico (6.6 percent), El Salvador (9.7 percent), Colombia (15 percent), Guatemala (14.3), Honduras (12 percent), and Nicaragua (10 percent). In 2018, remittances to the region are expected to grow 4.3 percent to $83 billion, backed by improvement in the U.S. labor market and higher growth prospects for Italy and Spain.
Remittances to the Middle East and North Africa grew 9.3 percent to $53 billion in 2017, driven by strong flows to Egypt, in response to more stable exchange rate expectations. However, the growth outlook is dampened by tighter foreign-worker policies in Saudi Arabia in 2018. Cuts in subsidies, increase in various fees and the introduction of a value added tax in Saudi Arabia and the United Arab Emirates have increased the cost of living for expatriate workers. In 2018, growth in remittances to the region is expected to moderate to 4.4 percent to $56 billion.
Remittances to South Asia grew a moderate 5.8 percent to $117 billion in 2017. Remittances to many countries appear to be picking up after the slowdown in 2016. Remittances to India picked up sharply by 9.9 percent to $69 billion in 2017, reversing the previous year's sharp decline. Flows to Pakistan and Bangladesh were both largely flat in 2017, while Sri Lanka saw a small decline (-0.9 percent). In 2018, remittances to the region will likely grow modestly by 2.5 percent to $120 billion.
Remittances to Sub-Saharan Africa accelerated 11.4 percent to $38 billion in 2017, supported by improving economic growth in advanced economies and higher oil prices benefiting regional economies. The largest remittance recipients were Nigeria ($21.9 billion), Senegal ($2.2 billion), and Ghana ($2.2 billion). The region is host to several countries where remittances are a significant share of gross domestic product, including Liberia (27 percent), The Gambia (21 percent), and Comoros (21 percent). In 2018, remittances to the region are expected to grow 7 percent to $41 billion.
A bio-based, reuse economy can feed the world and save the planet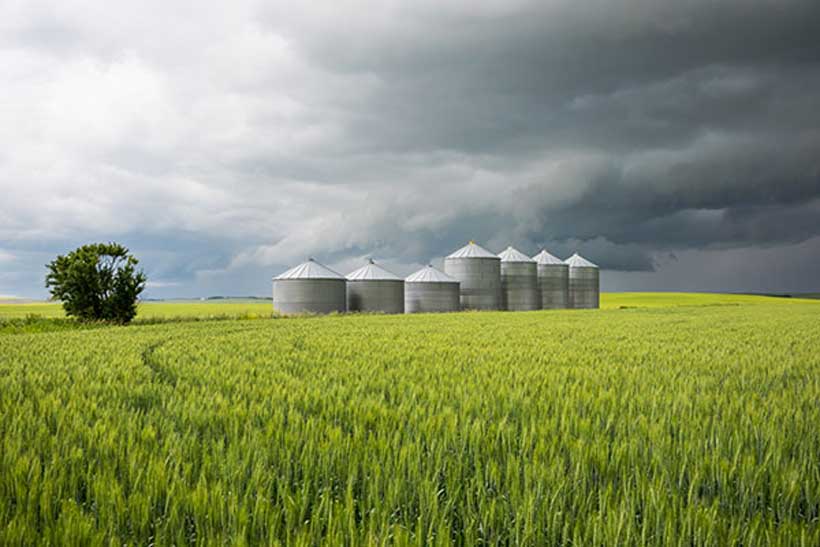 Transforming pineapple skins into product packaging or using potato peels for fuel may sound far-fetched, but such innovations are gaining traction as it becomes clear that an economy based on cultivation and use of biomass can help tackle pollution and climate change, the United Nations agriculture agency said on Friday.
A sustainable bioeconomy, which uses biomass – organic materials, such as plants and animals and fish – as opposed to fossil resources to produce food and non-food goods "is foremost about nature and the people who take care of and produce biomass," a senior UN Food and Agriculture Organization (FAO)  official said at the 2018 Global Bioeconomy Summit in Berlin, Germany.
This means family farmers, forest people and fishers, who are also "holders of important knowledge on how to manage natural resources in a sustainable way," she explained.
Maria Helena Semedo, FAO Deputy Director-General for Climate and Natural Resources, stressed how the agency not only works with member States and other partners across the conventional bioeconomy sectors – agriculture, forestry and fisheries – but also relevant technologies, such as biotechnology and information technology to serve agricultural sectors.
"We must foster internationally-coordinated efforts and ensure multi-stakeholder engagement at local, national and global levels," she said, noting that this requires measurable targets, means to fulfil them and cost-effective ways to measure progress.
With innovation playing a key role in the bio sector, she said,  all the knowledge – traditional and new – should be equally shared and supported.
Feeding the world, saving the planet
Although there is enough food being produced to feed the planet, often due to a lack of access, estimates show that some 815 million people are chronically undernourished.
"Bioeconomy can improve access to food, such as through additional income from the sale of bio-products," said Ms. Semedo.
She also noted its potential contribution to addressing climate change, albeit with a warning against oversimplification.
"Just because a product is bio does not mean it is good for climate change, it depends on how it is produced, and in particular on much and what type of energy is used in the process," she explained.
FAO has a longstanding and wide experience in supporting family farmers and other small-scale biomass producers and businesses.
Ms. Semedo, told the summit that with the support of Germany, FAO, together with an international working group, is currently developing sustainable bioeconomy guidelines.
Some 25 cases from around the world have already been identified to serve as successful bioeconomy examples to develop good practices.
A group of women fishers in Zanzibar are producing cosmetics from algae – opening up a whole new market with sought-after niche products; in Malaysia, a Government programme supports community-based bioeconomy; and in Colombia, a community is transforming pineapple skins into biodegradable packaging and honey into royal jelly – and these are just a few examples of a bioeconomy in action.
"Together, let's harness the development for sustainable bioeconomy for all and leave no one behind," concluded Ms. Semedo.
Belarus: Strengthening Foundations for Sustainable Recovery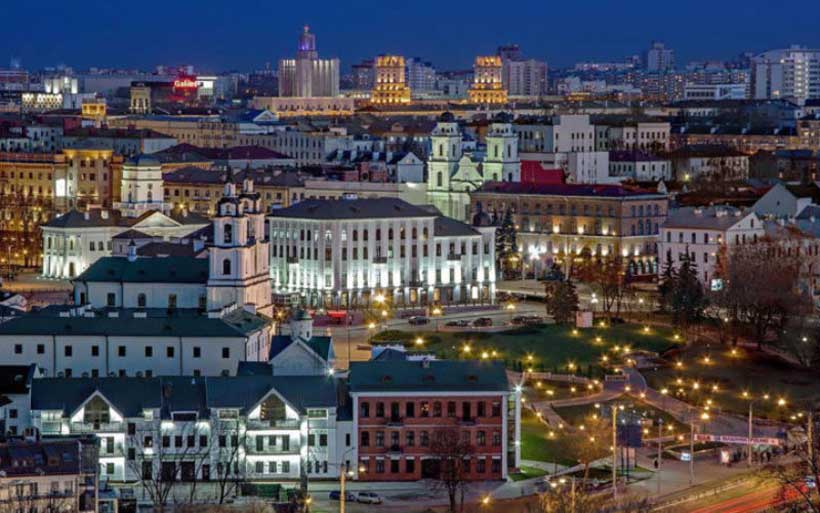 The speed of economic recovery has accelerated in early 2018, but the foundations for solid growth need to be strengthened, says the latest World Bank Economic Update on Belarus.
The economic outlook remains challenging due to external financing needs and unaddressed domestic structural bottlenecks. Improved household consumption and investment activity, along with a gradual increase in exports, will help the economy to grow, but unlikely above three percent per annum over the medium term.
"The only way for ordinary Belarusians to have better incomes in the long run is to increase productivity, which requires structural change. While macroeconomic adjustment has brought stability, only structural change will bring solid growth to the country," said Alex Kremer, World Bank Country Manager for Belarus. "Inflation has hit a record low in Belarus, driving the costs of domestic borrowing down. However, real wages are now again outpacing productivity, with the risks of worsening cost competitiveness and generating cost-push inflation."
A Special Topic Note of the World Bank Economic Update follows the findings of the latest World Bank report, The Changing Wealth of Nations 2018, which measures national wealth, composed of produced, natural, and human capital, and net foreign assets. Economic development comes from a country's wealth, especially from human capital – skills and knowledge.
"Belarus has a good composition of wealth for an upper middle-income country. The per capita level of human capital exceeds both Moldova and Ukraine. However, the accumulation of physical capital has coincided with a deterioration in the country's net foreign asset position," noted Kiryl Haiduk, World Bank Economist. "Belarus needs to rely less on foreign borrowing and strengthen the domestic financial system, export more, and strengthen economic institutions that improve the efficiency of available physical and human capital."
Since the Republic of Belarus joined the World Bank in 1992, lending commitments to the country have totaled US$1.7 billion. In addition, grant financing totaling US$31 million has been provided, including to programs involving civil society partners. The active investment lending portfolio financed by the World Bank in Belarus includes eight operations totaling US$790 million.