Welcome to the Caspian Daily, where you will find the 10 most important things you need to know on Caspian Sea Region. We appreciate ideas, reports, news and interesting articles. Send along to Caspian[at]moderndiplomacy.eu or on Twitter: @DGiannakopoulos
1"Whenever Russians think about Iran, soul-searching ensues. Some look at the Iranian system favorably, and some despise it, but in the aftermath of the recent deal to limit Iranian nuclear production in exchange for a lifting of economic sanctions and increased commercial contacts with the outside world, many Russians, worried by their country's growing status as an international pariah, have begun to ask themselves: "Are we the new Iran?"This may sound strange to foreign ears, but it is not really so far-fetched. Many Russians, both inside and outside the Kremlin, admire the Iranian way of dealing with a hostile world" Maxim Trudolyubov for the New York Times.
2Russia and Saudi Arabia failed in talks on Tuesday to overcome their differences on the fate of Syrian President Bashar al-Assad, a central dispute in Syria's civil war that shows no sign of abating despite renewed diplomacy. Russia is pushing for a coalition to fight Islamic State insurgents — who have seized swathes of northern and eastern Syria — that would involve Assad, a longtime ally of Moscow. But, speaking after talks in Moscow, Saudi Foreign Minister Adel al-Jubeir reiterated Riyadh's stance that Assad must go.
3OPEC predicts that oil production in Azerbaijan will remain steady in 2015. "Azerbaijan's oil supply is anticipated to average 0.86 million barrels per day, remaining unchanged from the previous Monthly Oil Market Report and indicating steady production in 2015," OPEC's monthly report on the oil market said August 11. Azeri crude oil output in June increased by 21,000 barrels per day to average 0.78 million barrels per day, following a decline of 57,000 barrels per day in May, which was a result of maintenance at the West Chirag platform that began on May 21 and lasted through June 6.
4Kazakhstan's average oil production is expected to decrease by 10,000 barrels per day over the previous year to average 1.62 million barrels per day in 2015, according to OPEC's August oil market report.The forecast remains unchanged from the previous monthly oil market report."On a quarterly basis in 2015, output will average 1.66, 1.60, 1.59 and 1.62 million barrels per day, respectively," the report said. Kazakhstan's oil production declined by 80,000 barrels per day in June compared to May to settle at 1.56 million barrels per day, although it stayed higher by 40,000 barrels per day compared to June 2014 due to the intensified works at Tengiz field in May and June of 2014, OPEC said in its report.
5The bilateral cooperation in the political, economic-trade, cultural, and humanitarian fields, particularly in developing a partnership in the energy, transport, and investment sectors, as well as the implementation of joint infrastructure projects were high on the agenda of talks held between Turkish President Recep Tayyip Erdogan and his Turkmen counterpart Gurbanguly Berdymukhamedov on August 7. During the bilateral meeting, the presidents of the two countries stated that the successful implementation of joint projects opens up new opportunities for Turkish business circles in the promising Turkmen market, an important factor of which is the favorable investment climate in the Central Asian country.
6Eight ways Iran might surprise you. "Compared to other countries in the Middle East and North Africa, Iran is very modern. Literacy is at 97%, women outnumber men in university enrolment, and in spite of government censorship, internet and social media use in Iran remains high. Many Iranians have satellite dishes and tune into Sex and the City and MTV, as well as the latest BBC documentaries. Iranians as a whole are far more educated and informed about the west than we are about them. If you think of Iran as a medieval backwater, prepare for a shock" Jennifer Klinec for the guardian.
7Rabitabank is conducting talks on purchase of one of the banks in Azerbaijan. However, he didn't disclose the name of the bank due to the lack of concrete results. Rabitabank's intention to purchase another bank is in line with its strategy to expand its activity.
8Schneider Electric runs energy summer school classes.Within the annual summer education program Schneider Electric has organized energy training courses for the high school students in the Republic of Azerbaijan. The one-month summer education program covered 40 students of Azerbaijan State Oil Academy and Baku Higher Oil School held in the premises of the Schneider Electric Baku office from 6 to 31 July 2015. During the education courses the students deepened their knowledge in the fields of energy efficiency, commercial and residential building management systems, industrial automation, smart energy management solutions, electrical distribution systems, data centers power supply and cooling systems.
9Russia's Geopolitical Portfolio. In recent months, western investors have been willingly discussing attractiveness of Russian assets. The community divided: some fraction of analysts and investors seems to think that Russian assets' toxicity is fundamentally exaggerated. There is an opinion that even if the US and Europe keep restricting import of their capital and technology to Russia, the country's economy is capable of self-organization and import substitution. Taking into account a hypothetical oil recovery, there is a "great" opportunity to buy undervalued energy sector big caps. Long-term traders remind that the profit making entry to market is the most risky. After putting aside long-term risks evaluation (value at risk, VaR) let us try to understand if Russian technological sector has a chance to adapt. [investing.com]
10Turkmenistan: TAPI Announcement Yet Another Disappointment In choosing a domestic firm to lead the pipeline project, Ashgabat raises questions about future momentum. [The Diplomat]
China-Eurasia Council condemns aggression of Azerbaijan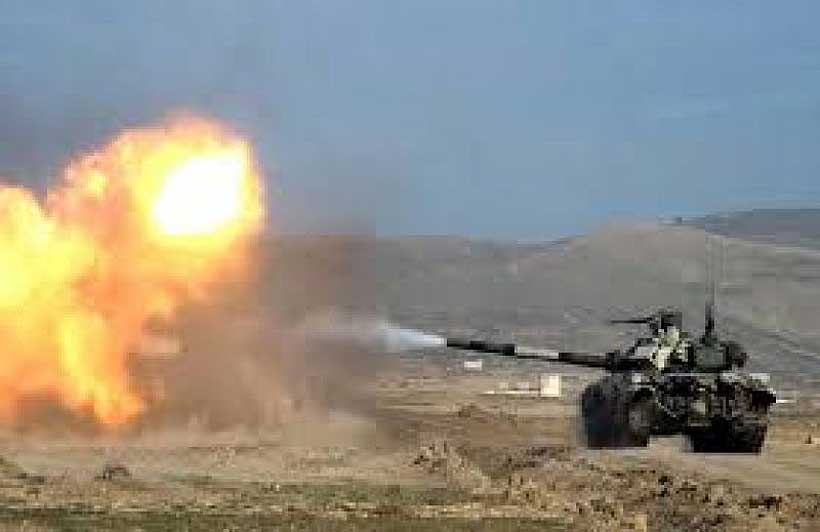 China-Eurasia Council for Political and Strategic Research strongly condemns Azerbaijani aggression which Baku started on July 12, 2020. Azerbaijani Ministry of Defense is a threat for the entire World as it is speaking about its aims to strike Metsamor Nuclear Plant, which is located in Armenia. Baku must understand that this is a crime against humanity, and it is equal to nuclear strike.The destruction of Metsamor Nuclear plant will be a disaster not only for Armenia, but also for Iran, Georgia and Azerbaijan, it will harm World's environment and stand a real problem for several generations of the World. It is worth mentioning, that this time Baku attacked the Northern borders of Armenia, which are sovereign territory of the Republic of Armenia according to International law. Azerbaijan violated the principle of territorial integrity of a sovereign state, which is one of the important pillars of International law.
China-Eurasia Council for Political and Strategic Research condemns Azerbaijan for using force against civilian population of Armenia and calls for peaceful negotiations. Baku must show solidarity and join global ceasefire initiated by the UN secretary general Antonio Guterres and must not try to escalate the situation on the border to deflect public attention from the situation concerning the outbreak of Covid-19 in Azerbaijan. We call official Baku to take care of Azerbaijani people in the hard times of Coronavirus and not send its soldiers to real death. Being multinational Council, for us It's terrible to hear about lossfrom both sides and we express our sincere condolences. Hopefully peace will come to South Caucasus, which is an important crossroad in Eurasian mainland and it can stand a very important link for Belt and Road Initiative, if all problems solved in a peaceful way.
Condemnation Of Armenian Aggression By Friends Of Azerbaijan (FoA)
Friends of Azerbaijan (FoA) strongly condemns the coward act of Armenians aggression in the Tovuz district of Azerbaijan that is a sheer violation of international borders and law. The act is an attempt of Armenia to drive global attention from the peaceful dialogue and negotiation process on Nagorno Karabakh.
In an online meeting of the delegates of the Friends of Azerbaijan (FoA), a joint declaration of condemnation has been issued by the honorable members of Friends of Azerbaijan (FoA).
According to this declaration, Armenian aggression can jeopardize the whole South Caucasus region. The incident on July 12, 2020, is being considered as a direct attack on Azerbaijan and the repercussions of this incident can result in massive catastrophe in the entire region.

The delegates of Friends of Azerbaijan (FoA) stressed the global powers to come forward and take serious action on Armenian intervention by violating the international border of Azerbaijan. The act of Armenia is an open challenge to the sovereignty of Azerbaijan.
Malik Ayub Sumbal founder of Friends of Azerbaijan (FoA) termed that Armenia is losing its legal and moral position on Nagorno Karabakh and there is mounting pressure on Armenia by the international community for the peaceful solution of Nagorno Karabakh according to the UN Resolutions. At this time to get rid of such kind of diplomatic moves, Armenia has launched another major front in Tovuz.
When the whole world is busy against the Covid19 Armenian Prime Minister has chosen a very dangerous path that can take the whole region into war and bloodshed.
Friends of Azerbijan (FoA) is firmly standing with shoulder by shoulder to the people of Azerbaijan and martyr's families at this hour.
Kyrgyz Republic to Enhance Quality of Education with World Bank Financing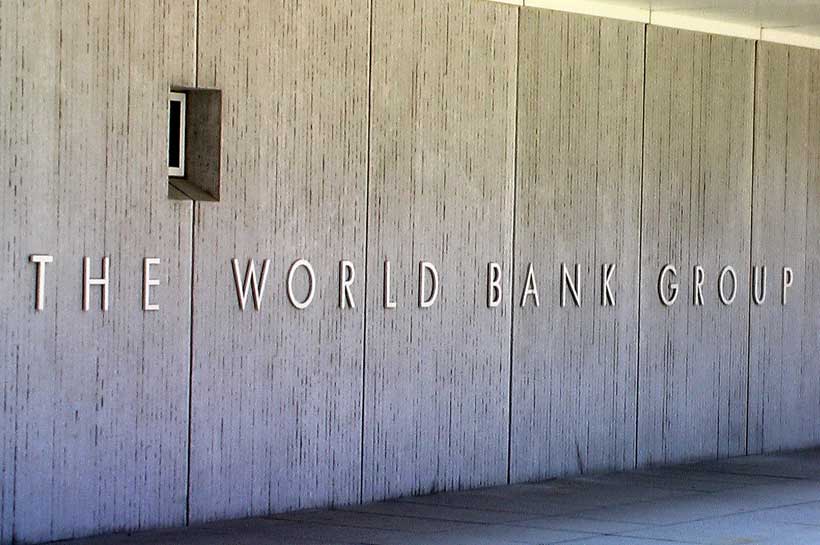 The Kyrgyz Republic will receive World Bank financing for the Learning for the Future Project in the amount of $50 million, on highly concessional terms. $25 million is allocated in the form of a grant, which requires no repayment, while the other $25 million is credit with a 0.75% interest rate, with repayments eased over 38 years, and a six-year grace period.
"The Learning for the Future Project aims to help raise the Kyrgyz Republic's human capital through enhancing school readiness and teacher effectiveness," says Bolormaa Amgaabazar, World Bank Country Manager for the Kyrgyz Republic. "The project puts special emphasis on distance and online learning, increasing digital literacy and building teacher capacity for best teaching-learning practice. Such support will help the country's education system better respond to learning from home during the current school closures and recovery period from the COVID-19 pandemic. In the long run, this approach will help better prepare children for learning and adapting to a fast-changing future economy."
The project has four main areas of support: expanding school readiness for underserved children; increasing effectiveness in teaching practice; enhancing technology-enabled support for learning; and enhancing measurement of learning. In the coming five years, the project will specifically help:
Establish 500 fully equipped community-based kindergartens in rehabilitated premises, thus enabling a successful transition to school for 20,000 children aged 3-5 years, in poor communities countrywide;
Build teacher competencies for more effective teaching of reading, mathematics and sciences in primary and secondary schools, through training in effective pedagogy and assessment, provision of digital learning content, resources and materials in 1,200 schools (53 percent of the total number of schools in the country);
Provide digital literacy training for 36,000 teachers to enhance their capacities to use digital technologies for professional development and effective teaching;
Equip 1,200 schools with an IT platform to support technology-enabled teaching and learning. The Republican Institute of In-Service Teacher Training will assist in developing digital content for teaching and learning;
Introduce a new criteria-based assessment instrument and methodology, develop and introduce standardized tests aligned with new learning standards, conduct the National Learning Assessment in 2023 for grades 4 and 8, and participate in the Program for International Student Assessment (PISA) 2024.
The project will be implemented by the Ministry of Education and Science of the Kyrgyz Republic during 2020-2025, using its existing institutional structures and in compliance with relevant World Bank procedures and standards.
The project supports the World Bank's 2019-2022 Country Partnership Framework for the Kyrgyz Republic and is closely aligned with the National Education Sector Strategy-2040 of the Ministry of Education and Science, which is now under development. The project was approved by the World Bank's Board of Executive Directors on March 31, 2020 and was ratified by the Parliament of the Kyrgyz Republic on June 11, 2020.