Welcome to the Caspian Daily, where you will find the 10 most important things you need to know on Caspian Sea Region. We appreciate ideas, reports, news and interesting articles. Send along to Caspian[at]moderndiplomacy.eu or on Twitter: @DGiannakopoulos
1"Whenever Russians think about Iran, soul-searching ensues. Some look at the Iranian system favorably, and some despise it, but in the aftermath of the recent deal to limit Iranian nuclear production in exchange for a lifting of economic sanctions and increased commercial contacts with the outside world, many Russians, worried by their country's growing status as an international pariah, have begun to ask themselves: "Are we the new Iran?"This may sound strange to foreign ears, but it is not really so far-fetched. Many Russians, both inside and outside the Kremlin, admire the Iranian way of dealing with a hostile world" Maxim Trudolyubov for the New York Times.
2Russia and Saudi Arabia failed in talks on Tuesday to overcome their differences on the fate of Syrian President Bashar al-Assad, a central dispute in Syria's civil war that shows no sign of abating despite renewed diplomacy. Russia is pushing for a coalition to fight Islamic State insurgents — who have seized swathes of northern and eastern Syria — that would involve Assad, a longtime ally of Moscow. But, speaking after talks in Moscow, Saudi Foreign Minister Adel al-Jubeir reiterated Riyadh's stance that Assad must go.
3OPEC predicts that oil production in Azerbaijan will remain steady in 2015. "Azerbaijan's oil supply is anticipated to average 0.86 million barrels per day, remaining unchanged from the previous Monthly Oil Market Report and indicating steady production in 2015," OPEC's monthly report on the oil market said August 11. Azeri crude oil output in June increased by 21,000 barrels per day to average 0.78 million barrels per day, following a decline of 57,000 barrels per day in May, which was a result of maintenance at the West Chirag platform that began on May 21 and lasted through June 6.
4Kazakhstan's average oil production is expected to decrease by 10,000 barrels per day over the previous year to average 1.62 million barrels per day in 2015, according to OPEC's August oil market report.The forecast remains unchanged from the previous monthly oil market report."On a quarterly basis in 2015, output will average 1.66, 1.60, 1.59 and 1.62 million barrels per day, respectively," the report said. Kazakhstan's oil production declined by 80,000 barrels per day in June compared to May to settle at 1.56 million barrels per day, although it stayed higher by 40,000 barrels per day compared to June 2014 due to the intensified works at Tengiz field in May and June of 2014, OPEC said in its report.
5The bilateral cooperation in the political, economic-trade, cultural, and humanitarian fields, particularly in developing a partnership in the energy, transport, and investment sectors, as well as the implementation of joint infrastructure projects were high on the agenda of talks held between Turkish President Recep Tayyip Erdogan and his Turkmen counterpart Gurbanguly Berdymukhamedov on August 7. During the bilateral meeting, the presidents of the two countries stated that the successful implementation of joint projects opens up new opportunities for Turkish business circles in the promising Turkmen market, an important factor of which is the favorable investment climate in the Central Asian country.
6Eight ways Iran might surprise you. "Compared to other countries in the Middle East and North Africa, Iran is very modern. Literacy is at 97%, women outnumber men in university enrolment, and in spite of government censorship, internet and social media use in Iran remains high. Many Iranians have satellite dishes and tune into Sex and the City and MTV, as well as the latest BBC documentaries. Iranians as a whole are far more educated and informed about the west than we are about them. If you think of Iran as a medieval backwater, prepare for a shock" Jennifer Klinec for the guardian.
7Rabitabank is conducting talks on purchase of one of the banks in Azerbaijan. However, he didn't disclose the name of the bank due to the lack of concrete results. Rabitabank's intention to purchase another bank is in line with its strategy to expand its activity.
8Schneider Electric runs energy summer school classes.Within the annual summer education program Schneider Electric has organized energy training courses for the high school students in the Republic of Azerbaijan. The one-month summer education program covered 40 students of Azerbaijan State Oil Academy and Baku Higher Oil School held in the premises of the Schneider Electric Baku office from 6 to 31 July 2015. During the education courses the students deepened their knowledge in the fields of energy efficiency, commercial and residential building management systems, industrial automation, smart energy management solutions, electrical distribution systems, data centers power supply and cooling systems.
9Russia's Geopolitical Portfolio. In recent months, western investors have been willingly discussing attractiveness of Russian assets. The community divided: some fraction of analysts and investors seems to think that Russian assets' toxicity is fundamentally exaggerated. There is an opinion that even if the US and Europe keep restricting import of their capital and technology to Russia, the country's economy is capable of self-organization and import substitution. Taking into account a hypothetical oil recovery, there is a "great" opportunity to buy undervalued energy sector big caps. Long-term traders remind that the profit making entry to market is the most risky. After putting aside long-term risks evaluation (value at risk, VaR) let us try to understand if Russian technological sector has a chance to adapt. [investing.com]
10Turkmenistan: TAPI Announcement Yet Another Disappointment In choosing a domestic firm to lead the pipeline project, Ashgabat raises questions about future momentum. [The Diplomat]
Africa-Europe Alliance: Two new financial guarantees under the EU External Investment Plan
Today in the margins of the 2019 Africa Investment Forum in Johannesburg, South Africa, the European Commission signed two guarantee agreements with two Member States' development finance institution: the Dutch 'Financierings-Maatschappij voor Ontwikkelingslanden N.V' (FMO) and the Italian 'Cassa Depositi e Prestiti' (CDP). These guarantee agreements are part of the implementation of the EU External Investment Plan, the financial arm of the Africa-Europe Alliance for Sustainable Investment and Jobs.
Commissioner for International Cooperation and Development, Neven Mimica said: "The agreements signed today, worth €70 million, will help us to unlock more than €500 million in new investment in Africa and the EU Neighbourhood. These guarantees aim at mitigating and sharing the risk with other private investors in countries where otherwise these investments would not be as attractive. They will help to boost access to finance for small businesses, notably in the tech sector – and create up to 175,000 jobs directly and indirectly."
Two guarantees, one goal: more investment in partner countries
The two guarantees will significantly boost investment and access to finance for small businesses (MSMEs), especially in the technology sector, in the countries covered by the Plan.
FMO Ventures Programme
This €40 million guarantee agreement is a partnership with FMO, the Dutch development bank. It targets Sub-Saharan Africa and the EU Neighbourhood. It will guarantee venture capital provided by FMO to start-up companies, in particular led by young entrepreneurs. The companies will use technology to lower the costs of making or supplying products and services that were previously unaffordable to many people. The guarantee will target companies offering digital solutions in a wide range of areas, from agriculture, access to energy and financial services to education, healthcare, transport and logistics. It will support up to 125,000 new jobs, directly and indirectly.
Archipelagos One4A – One Platform for Africa
The €30 million Archipelagos guarantee agreement is a partnership with Cassa Depositi e Prestiti (CDP), the Italian Development Bank, and the African Development Bank (AfDB). It will support access to finance across Africa for high potential small businesses. In order to help their growth, the programme supported by the guarantee will provide financing through innovative capital markets solutions. It will also enable financing partners to share the risk of investing in projects. By doing so it will generate up to 50,000 jobs, many for young people, and benefit about 1,500 small businesses in 10 African countries.
These guarantees are part of the External Investment Plan, which, by investing €4.5 billion, is set to leverage €44 billion in total investment. Out of the total budget, the EU has already allocated €4.2 billion.
Background
The EU External Investment Plan is using €4.5 billion in public funds to leverage €44 billion by 2020 in public and private investment for development in countries neighbouring the EU and in Africa.
The plan has three pillars. The first is finance. Through financial guarantees, the EU mitigates the risk in countries with difficult environments so that private investors and development banks will lend to entrepreneurs or finance development projects.
The plan's second part is technical assistance. This funds experts who help develop new projects, to the benefit of will authorities, investors and companies. Technical assistance may include, for example, market intelligence and investment climate analysis, targeted legislative and regulatory advice, support to partner countries in implementing reforms, chains and identification, preparation, and help to carry out necessary investments.
The third part is investment climate support. The EU works closely with governments in partner countries to help them improve the conditions which investors consider when making their decisions. These include the business environment and a country's political and economic stability. The EU also brings together governments and business to discuss investment challenges.
The External Investment Plan is a key part of the Africa-Europe Alliance for Sustainable Investment and Jobs, launched by European Commission President Jean-Claude Juncker in September 2018. The Alliance aims to boost investment which creates jobs and promotes sustainable development.
UNIDO and Morocco's MASEN to strengthen cooperation to deploy renewable energy technologies
The United Nations Industrial Development Organization (UNIDO) and the Moroccan Agency for Sustainable Energy of the Kingdom of Morocco (MASEN) signed a Memorandum of Understanding (MoU) to develop and implement projects deploying advanced renewable energy technologies in Morocco and targeted African countries, with the aim of creating aspirations to support African countries on their path towards inclusive and sustainable industrial development.
The partnership with MASEN complements UNIDO's ongoing activities under its flagship 'Low Carbon Low Emission Clean Energy Programme' in Africa, which seeks to reduce poverty by promoting industrial growth through renewable sources of energy. It already started in 2017, on the margins of the 22nd Session of the Conference of the Parties (COP 22) to the UN Framework Convention on Climate Change (UNFCCC), when UNIDO Director General LI Yong, and MASEN President Mustapha Bakkoury launched the Vanadium Flow Battery project to demonstrate smoothing and stabilizing electricity output. An official handover ceremony is planned to take place in Ouarzazate, Morocco, in conjunction with a workshop gathering Moroccan officials and representatives from neighboring countries.
With MASEN's support, UNIDO proposes to create a platform for the dissemination of renewable energy technologies in targeted countries while developing the local production of some technology components, thus creating grounds for achieving shared prosperity, economic competitiveness and environmental sustainability.
EU delivers on stronger European Border and Coast Guard to support Member States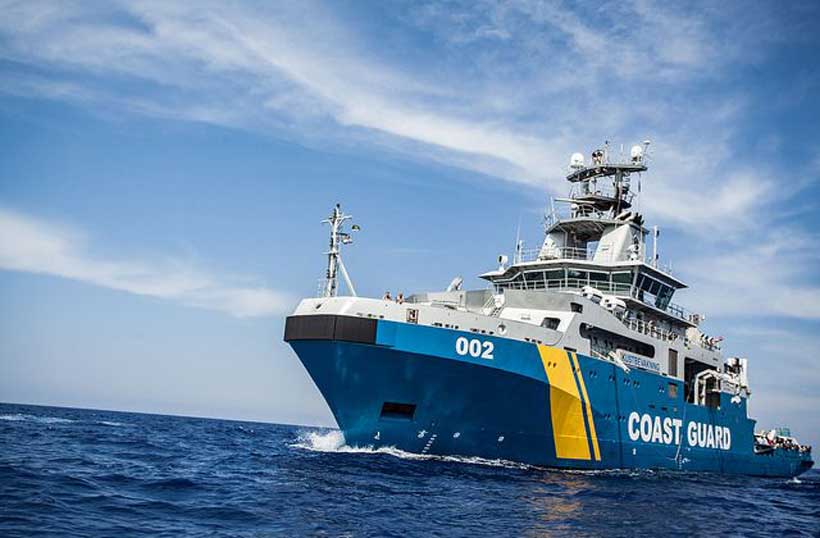 Today, the Council has officially adopted the Commission's proposal to reinforce the European Border and Coast Guard. The European Border and Coast Guard Agency will have a standing corps of 10,000 border guards, a stronger mandate on returns and will also be able to cooperate more closely with non-EU countries, including those beyond the EU's immediate neighbourhood. This will give the Agency the right level of ambition to respond to the challenges facing Europe in managing migration and its external borders.
Welcoming today's final adoption, First Vice-President Frans Timmermans and Commissioner for Home Affairs, Migration and Citizenship Dimitris Avramopoulos said:
"Today the European Union has achieved an ambitious task of transforming the EU border agency, Frontex, into a fully-fledged European Border and Coast Guard. This Agency will be equipped to offer tangible support to Member States to manage the EU's external border – wherever and whenever needed.
From less than 300 border guards on the ground in 2014, the European Border and Coast Guard is now deploying around 1,300 officers and will soon have a 10,000-strong standing corps available for deployment. This is a collective achievement, which would not have been possible without strong political support for a common approach.
The European Border and Coast Guard is now stronger than ever. While Member States will remain responsible for the management of external borders, the standing corps will provide unprecedented operational support on the ground. Its officers will be able to assist national border guards in conducting identity and document checks, with border surveillance and return operations.
The Agency will also provide support beyond the EU's borders. With European Border and Coast Guard officers already deployed in Albania and soon in other Western Balkan countries also, the Agency will be able to cooperate with third countries beyond the EU's immediate neighbourhood.
We have spared no effort to make sure that Member States have the necessary tools to protect their borders and ensure the security of European citizens.
But our work is not yet done. The Commission will now provide its full support to help the Agency quickly take up its new tasks and ensure the standing corps swiftly reaches its full capacity of 10,000 border guards."
Next steps
The European Parliament and the Council will now jointly sign the final text. The text will then be published in the Official Journal of the European Union and the European Border and Coast Guard's reinforced mandate will enter into force 20 days later. The new European Border and Coast Guard standing corps will be ready for deployment from 2021, and will then gradually reach its full capacity of 10,000 border guards.
Background
The European Border and Coast Guard consists of Member States' authorities responsible for border management and return, and of the European Border and Coast Guard Agency. It was established in 2016, building on the existing structures of Frontex, to meet the new challenges and political realities faced by the EU, both as regards migration and internal security. The reliance on voluntary contributions of staff and equipment by Member States has however resulted in persistent gaps affecting the efficiency of the support the European Border and Coast Guard Agency could offer.
In his 2018 State of the Union Address President Juncker announced that the Commission will reinforce the European Border and Coast Guard even further. The objective of this upgrade was to equip the Agency with a standing corps of 10,000 border guards and to provide the agency with its own equipment to allow it to respond to challenges as they arise. The European Parliament and the Council reached a political agreement on the Commission's proposal on 28 March 2019. With the last step completed in the Council today, both institutions have now formally adopted the text.