Welcome to the Caspian Daily, where you will find the 10 most important things you need to know on Caspian Sea Region. We appreciate ideas, reports, news and interesting articles. Send along to Caspian[at]moderndiplomacy.eu or on Twitter: @DGiannakopoulos
1"Whenever Russians think about Iran, soul-searching ensues. Some look at the Iranian system favorably, and some despise it, but in the aftermath of the recent deal to limit Iranian nuclear production in exchange for a lifting of economic sanctions and increased commercial contacts with the outside world, many Russians, worried by their country's growing status as an international pariah, have begun to ask themselves: "Are we the new Iran?"This may sound strange to foreign ears, but it is not really so far-fetched. Many Russians, both inside and outside the Kremlin, admire the Iranian way of dealing with a hostile world" Maxim Trudolyubov for the New York Times.
2Russia and Saudi Arabia failed in talks on Tuesday to overcome their differences on the fate of Syrian President Bashar al-Assad, a central dispute in Syria's civil war that shows no sign of abating despite renewed diplomacy. Russia is pushing for a coalition to fight Islamic State insurgents — who have seized swathes of northern and eastern Syria — that would involve Assad, a longtime ally of Moscow. But, speaking after talks in Moscow, Saudi Foreign Minister Adel al-Jubeir reiterated Riyadh's stance that Assad must go.
3OPEC predicts that oil production in Azerbaijan will remain steady in 2015. "Azerbaijan's oil supply is anticipated to average 0.86 million barrels per day, remaining unchanged from the previous Monthly Oil Market Report and indicating steady production in 2015," OPEC's monthly report on the oil market said August 11. Azeri crude oil output in June increased by 21,000 barrels per day to average 0.78 million barrels per day, following a decline of 57,000 barrels per day in May, which was a result of maintenance at the West Chirag platform that began on May 21 and lasted through June 6.
4Kazakhstan's average oil production is expected to decrease by 10,000 barrels per day over the previous year to average 1.62 million barrels per day in 2015, according to OPEC's August oil market report.The forecast remains unchanged from the previous monthly oil market report."On a quarterly basis in 2015, output will average 1.66, 1.60, 1.59 and 1.62 million barrels per day, respectively," the report said. Kazakhstan's oil production declined by 80,000 barrels per day in June compared to May to settle at 1.56 million barrels per day, although it stayed higher by 40,000 barrels per day compared to June 2014 due to the intensified works at Tengiz field in May and June of 2014, OPEC said in its report.
5The bilateral cooperation in the political, economic-trade, cultural, and humanitarian fields, particularly in developing a partnership in the energy, transport, and investment sectors, as well as the implementation of joint infrastructure projects were high on the agenda of talks held between Turkish President Recep Tayyip Erdogan and his Turkmen counterpart Gurbanguly Berdymukhamedov on August 7. During the bilateral meeting, the presidents of the two countries stated that the successful implementation of joint projects opens up new opportunities for Turkish business circles in the promising Turkmen market, an important factor of which is the favorable investment climate in the Central Asian country.
6Eight ways Iran might surprise you. "Compared to other countries in the Middle East and North Africa, Iran is very modern. Literacy is at 97%, women outnumber men in university enrolment, and in spite of government censorship, internet and social media use in Iran remains high. Many Iranians have satellite dishes and tune into Sex and the City and MTV, as well as the latest BBC documentaries. Iranians as a whole are far more educated and informed about the west than we are about them. If you think of Iran as a medieval backwater, prepare for a shock" Jennifer Klinec for the guardian.
7Rabitabank is conducting talks on purchase of one of the banks in Azerbaijan. However, he didn't disclose the name of the bank due to the lack of concrete results. Rabitabank's intention to purchase another bank is in line with its strategy to expand its activity.
8Schneider Electric runs energy summer school classes.Within the annual summer education program Schneider Electric has organized energy training courses for the high school students in the Republic of Azerbaijan. The one-month summer education program covered 40 students of Azerbaijan State Oil Academy and Baku Higher Oil School held in the premises of the Schneider Electric Baku office from 6 to 31 July 2015. During the education courses the students deepened their knowledge in the fields of energy efficiency, commercial and residential building management systems, industrial automation, smart energy management solutions, electrical distribution systems, data centers power supply and cooling systems.
9Russia's Geopolitical Portfolio. In recent months, western investors have been willingly discussing attractiveness of Russian assets. The community divided: some fraction of analysts and investors seems to think that Russian assets' toxicity is fundamentally exaggerated. There is an opinion that even if the US and Europe keep restricting import of their capital and technology to Russia, the country's economy is capable of self-organization and import substitution. Taking into account a hypothetical oil recovery, there is a "great" opportunity to buy undervalued energy sector big caps. Long-term traders remind that the profit making entry to market is the most risky. After putting aside long-term risks evaluation (value at risk, VaR) let us try to understand if Russian technological sector has a chance to adapt. [investing.com]
10Turkmenistan: TAPI Announcement Yet Another Disappointment In choosing a domestic firm to lead the pipeline project, Ashgabat raises questions about future momentum. [The Diplomat]
World Bank Group Releases Little Data Book on Gender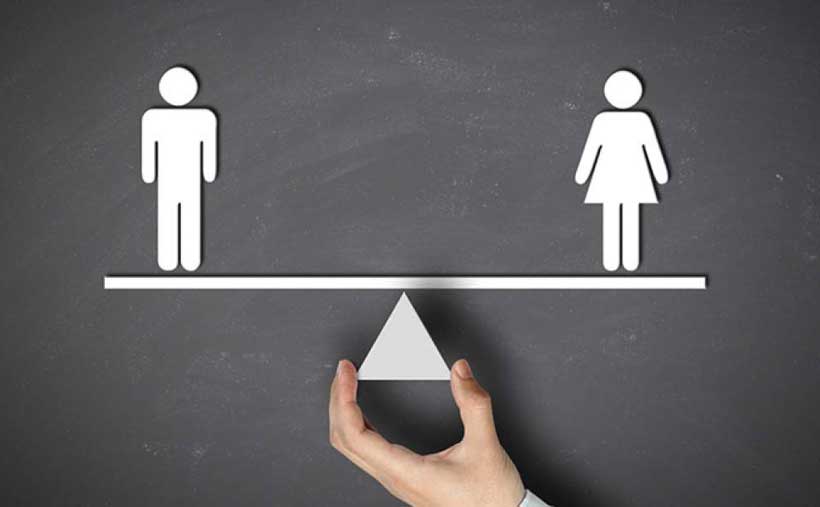 The World Bank Group today released the Little Data Book on Gender 2019 to provide an easily accessible entry point to statistics tracking gaps between men and women, boys and girls for 217 economies around the world with comparable data for 2000 and 2017.
In addition to demographic and economic information, the Little Data Book on Gender indicators include the proportion of women and men who use the internet, sex-disaggregated smoking prevalence, and the percentage of female graduates from science, technology, engineering and mathematics programs in tertiary education.
The book includes two indicators from the Women, Business and the Law database: the length of paid maternity leave and whether women are legally able to work in the same industries as men.
"Progress in eliminating poverty and ensuring shared prosperity can be enhanced and accelerated when we have good data," said Caren Grown, World Bank Group Senior Director for Gender. "The Little Data Book on Gender offers policymakers and development practitioners easy access to data on males and females in the domains in which we work – health, education, and economic life. As sex-disaggregated data becomes increasingly available, there is no excuse to not use it in our policy dialogue and to inform choices about interventions."
This edition of the Little Data Book on Gender also features online tables that will be updated quarterly.
"Regular online updates will make it easier than ever to see how women and men are faring across a range of global indicators, and to track progress over time," said Haishan Fu, Director, Development Data Group. "This supplements the fuller, curated data and analysis tools provided by the World Bank Group, including through the Gender Data Portal."
The Little Data Book on Gender shows remarkable broad progress toward gender equality in education enrollment and health, while gender inequality remains stubbornly persistent in access to economic opportunities. On virtually every global measure, the Little Data Book on Gender reveals that women are more likely than men to be engaged in low productivity activities, and to work more in vulnerable employment.
The Little Data Book on Gender can be accessed online through the World Bank's Gender Data Portal, and can be used by researchers, journalists, policy makers, and anyone interested in gaps between men and women.
UNIDO and Italy further strengthen cooperation with focus on Africa and innovative partnerships
The Director General of the United Nations Industrial Development Organization (UNIDO), LI Yong, spoke at the opening ceremony of the 'International Cooperation Expo: job creation and innovation for sustainable development' (EXCO 2019), which was organized under the patronage of the Italian Ministry of Foreign Affairs and International Cooperation, the Italian Agency for Development Cooperation, the European Commission and IFAD.
"I welcome the organization of the EXCO, as it is very clear that the ambitious goals of the 2030 Agenda cannot be achieved by one country or by one institution alone," said Li. "Our experience shows that a multilateral approach, and particularly working in partnerships, is key to addressing these challenges."
The UNIDO Director General then opened the UNIDO International Award Ceremony, 'Innovative ideas and technology on agribusiness', as well as the 'EXCO 2019 Hackathon: solutions for sustainable development', with both also taking place in the Fiera di Roma. Organized by the UNIDO Investment and Technology Promotion Office (ITPO) in Italy jointly with the Future Food Institute, the Award Ceremony invited submissions of the best technologies and the most innovative and sustainable worldwide solutions in the agriculture and agro-industry sectors.
"The role of UNIDO and in particular the interventions by our ITPO network to transfer new technologies and sustainable production models including investments are fundamental to overcome barriers and help countries achieve the goals of the 2030 Agenda," said the UNIDO Director General. "Indeed, this award aims to support developing countries with innovative models to increase production in a sustainable manner and to build a resilient agribusiness environment."
Li also met with Deputy Minister of Foreign Affairs and International Cooperation, Emanuela Claudia Del Re, to discuss scaling-up interventions in the agribusiness sector, including with long-standing private sector partners such as Illy Caffé, also how to benefit from the important expertise and interest of the Italian private sector. During their meeting, the Director General and the Deputy Minister also discussed opportunities to diversify the ongoing cooperation to new sectors of mutual interest, such as energy and the environment.
"The significant and vital relationships between UNIDO and the Italian Government for implementing development initiatives in the partner countries of the Italian Development Cooperation have been reviewed," said Del Re. "From the Italian side, interest has been shown toward the new approach set by UNIDO in defining integrated projects with the private sector, such as the new initiative 'UNIDO partnership model for de- risking investments in the Ethiopian coffee sector'."
The UNIDO Director General also met Executive Vice President of ENI, Alberto Piatti, together with Director General of the Italian Ministry of Foreign Affairs and International Cooperation, Giorgio Marrapodi, to explore cooperation opportunities, notably in the field of applied research on energy as well as agro-value chains.
Small Business in Kosovo to Gain Improved Access to Finance with World Bank Support
The World Bank's Board of Executive Directors has approved the Kosovo Financial Sector Strengthening Project, to improve access to finance for Micro, Small and Medium Enterprises (MSMEs), including startups, young entrepreneurs and women-owned businesses, by strengthening the financial and technical capacity of the Kosovo Credit Guarantee Fund (KCGF). The financial support for the project is €22.3 million ($25 million equivalent).
"The World Bank is pleased to support Kosovo authorities' efforts to increase access to finance and ultimately enhance private sector job creation," said Marco Mantovanelli, World Bank Country Manager for Kosovo.
The project will provide funds through the Ministry of Finance to KCGF to issue credit guarantees to support access to finance to MSMEs. As these types of businesses dominate the real economy and the labor market, improving their access to finance will support job creation and economic growth. With a focus on the underserved and productive segments of the economy, the project has the potential to directly impact poverty reduction, especially among youth and women. Currently, some creditworthy MSMEs do not have access to finance due to high collateral requirements, lack of credit history, or lack of financial reporting. The project will focus on these firms along with improving financial terms for firms who already have access to finance. It also aims to crowd in private sector funds to financing MSMEs by providing support to the partial guarantee scheme.
The project will support KCGF to develop special products targeted to women-owned businesses, startups and young entrepreneurs and develop monitoring and evaluation framework to track financial and economic impact of beneficiaries of KCGF.
This initiative is financed with a credit from the International Development Association (IDA) of the World Bank Group. IDA credits are provided on concessional terms with zero or very low interest rates and long repayment periods. The financing for this project has a maturity of 30 years, including a 5-year grace period. The KCGF, a local, independent, sustainable, credit guarantee facility, will be responsible for the implementation of the project. KCGF enjoys full operational and administrative autonomy. It offers credit guarantees to Registered Financial Institutions on selected loans to MSMEs.