Welcome to the Caspian Daily, where you will find the 10 most important things you need to know on Caspian Sea Region. We appreciate ideas, reports, news and interesting articles. Send along to Caspian[at]moderndiplomacy.eu or on Twitter: @DGiannakopoulos
1"Whenever Russians think about Iran, soul-searching ensues. Some look at the Iranian system favorably, and some despise it, but in the aftermath of the recent deal to limit Iranian nuclear production in exchange for a lifting of economic sanctions and increased commercial contacts with the outside world, many Russians, worried by their country's growing status as an international pariah, have begun to ask themselves: "Are we the new Iran?"This may sound strange to foreign ears, but it is not really so far-fetched. Many Russians, both inside and outside the Kremlin, admire the Iranian way of dealing with a hostile world" Maxim Trudolyubov for the New York Times.
2Russia and Saudi Arabia failed in talks on Tuesday to overcome their differences on the fate of Syrian President Bashar al-Assad, a central dispute in Syria's civil war that shows no sign of abating despite renewed diplomacy. Russia is pushing for a coalition to fight Islamic State insurgents — who have seized swathes of northern and eastern Syria — that would involve Assad, a longtime ally of Moscow. But, speaking after talks in Moscow, Saudi Foreign Minister Adel al-Jubeir reiterated Riyadh's stance that Assad must go.
3OPEC predicts that oil production in Azerbaijan will remain steady in 2015. "Azerbaijan's oil supply is anticipated to average 0.86 million barrels per day, remaining unchanged from the previous Monthly Oil Market Report and indicating steady production in 2015," OPEC's monthly report on the oil market said August 11. Azeri crude oil output in June increased by 21,000 barrels per day to average 0.78 million barrels per day, following a decline of 57,000 barrels per day in May, which was a result of maintenance at the West Chirag platform that began on May 21 and lasted through June 6.
4Kazakhstan's average oil production is expected to decrease by 10,000 barrels per day over the previous year to average 1.62 million barrels per day in 2015, according to OPEC's August oil market report.The forecast remains unchanged from the previous monthly oil market report."On a quarterly basis in 2015, output will average 1.66, 1.60, 1.59 and 1.62 million barrels per day, respectively," the report said. Kazakhstan's oil production declined by 80,000 barrels per day in June compared to May to settle at 1.56 million barrels per day, although it stayed higher by 40,000 barrels per day compared to June 2014 due to the intensified works at Tengiz field in May and June of 2014, OPEC said in its report.
5The bilateral cooperation in the political, economic-trade, cultural, and humanitarian fields, particularly in developing a partnership in the energy, transport, and investment sectors, as well as the implementation of joint infrastructure projects were high on the agenda of talks held between Turkish President Recep Tayyip Erdogan and his Turkmen counterpart Gurbanguly Berdymukhamedov on August 7. During the bilateral meeting, the presidents of the two countries stated that the successful implementation of joint projects opens up new opportunities for Turkish business circles in the promising Turkmen market, an important factor of which is the favorable investment climate in the Central Asian country.
6Eight ways Iran might surprise you. "Compared to other countries in the Middle East and North Africa, Iran is very modern. Literacy is at 97%, women outnumber men in university enrolment, and in spite of government censorship, internet and social media use in Iran remains high. Many Iranians have satellite dishes and tune into Sex and the City and MTV, as well as the latest BBC documentaries. Iranians as a whole are far more educated and informed about the west than we are about them. If you think of Iran as a medieval backwater, prepare for a shock" Jennifer Klinec for the guardian.
7Rabitabank is conducting talks on purchase of one of the banks in Azerbaijan. However, he didn't disclose the name of the bank due to the lack of concrete results. Rabitabank's intention to purchase another bank is in line with its strategy to expand its activity.
8Schneider Electric runs energy summer school classes.Within the annual summer education program Schneider Electric has organized energy training courses for the high school students in the Republic of Azerbaijan. The one-month summer education program covered 40 students of Azerbaijan State Oil Academy and Baku Higher Oil School held in the premises of the Schneider Electric Baku office from 6 to 31 July 2015. During the education courses the students deepened their knowledge in the fields of energy efficiency, commercial and residential building management systems, industrial automation, smart energy management solutions, electrical distribution systems, data centers power supply and cooling systems.
9Russia's Geopolitical Portfolio. In recent months, western investors have been willingly discussing attractiveness of Russian assets. The community divided: some fraction of analysts and investors seems to think that Russian assets' toxicity is fundamentally exaggerated. There is an opinion that even if the US and Europe keep restricting import of their capital and technology to Russia, the country's economy is capable of self-organization and import substitution. Taking into account a hypothetical oil recovery, there is a "great" opportunity to buy undervalued energy sector big caps. Long-term traders remind that the profit making entry to market is the most risky. After putting aside long-term risks evaluation (value at risk, VaR) let us try to understand if Russian technological sector has a chance to adapt. [investing.com]
10Turkmenistan: TAPI Announcement Yet Another Disappointment In choosing a domestic firm to lead the pipeline project, Ashgabat raises questions about future momentum. [The Diplomat]
Turkey-Africa Partnership: Trade and stimulus to cushion the economic fallout of COVID-19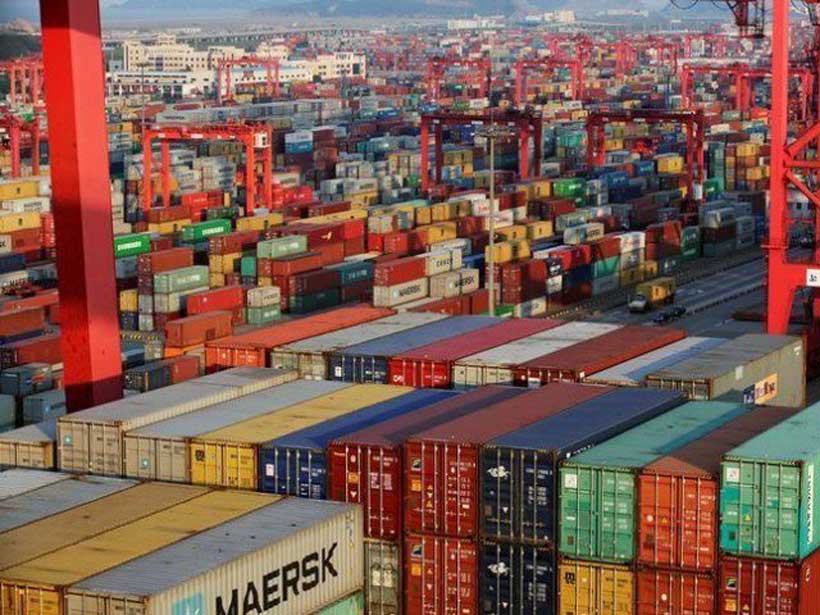 African Development Bank Vice President for Regional Development, Integration and Business Delivery Khaled Sherif said trade and stimulus were needed to cushion the economic impacts of the COVID-19 pandemic and build resilience among African economies to future shocks.
Sherif participated in a 12 May virtual panel sponsored by the Foreign Economic Relations Board of Turkey (DEIK) titled Multilateral Response to Covid-19 Crisis: Turkey-Africa Partnership that also included Secretary General of the African Continental Free Trade Area (AfCFTA) Wamkele Mene; President and Chief Executive of Trade and Development Bank Admassu Tadesse; Nail Olpak, President of the Foreign Economic Relations Board of Turkey; and Husnu Dilemre, Director General for International Agreements and EU Affairs, Turkish Ministry of Trade. Nicholas Norbrook, Managing Editor of The Africa Report served as moderator.
Discussions centered on the impacts of the pandemic on Africa, and how its partnership and trade with Turkey as well as regional institutions could help the continent bounce back. Dilemre pointed to Turkey's strong diplomatic links to countries across Africa, noting that the country has embassies in 42 African countries, before going on to emphasize the importance of maintaining trade. "We are making sure that even in the present, under the severe measures that are used to control the spread of the pandemic, trade continues without restriction. We believe COVID-19 should not be an excuse to restrict trade," he said.
In response to a question from the moderator about the scheduled commencement of trade under AfCFTA on July 1, Mene said there would be a delay given the current circumstances: "The conditions on the ground are not permissive for a credible trading to begin on the ground as we had been directed by the heads of state."
However, he argued that the Free Trade Area, once up and running, would act as a stimulus for the continent. "The stimulus package for us has got to be to implement this agreement. To boost inter-African trade and to position ourselves for year-on-year growth on the back of this trade agreement," Mene said.
Sherif described a number of obstacles to building stronger economic resilience in Africa, including the continent's heavy reliance on commodities for exports, lack of social safety nets, the need to import food staples and a low tax base on which governments can draw on for revenue. These have sharpened the economic impact of the pandemic, running down of foreign exchange reserves and leading to the downgrade of sovereign credit ratings for Nigeria, Angola and a few other countries.
"We are dealing with a set of exogenous shocks that Africa has never seen," Sherif said. He emphasized that the shocks were a result of global measures taken to contain the virus, not the disease itself. "This is not a crisis caused by the coronavirus, because the coronavirus has not spread substantially across the continent, except in five countries."
The Bank is working with partners to cushion the impact of the economic crisis, he said. "Between the International Monetary Fund, the World Bank, the African Development Bank, everyone is teaming up to see what kind of stimulus we can provide to the countries that are most in fiscal distress."
Tadesse pointed to sectors that had been relatively less affected. "The agriculture sector is still going well. We've financed quite a bit of fertilizer as an example. Just between January and now we've done over half a billion dollars of fertilizer as imports," he said.
He agreed with other panelists that free trade was key to accelerating growth in Africa. "As we go forward, I think we'll see aggregate demand across borders picking up momentum, and I think that will act as a stimulus," he said. "Of course, it will take some time to actually get there but complementary measures to support industrialization and value addition in various sectors, will actually give that momentum the pace that it needs."
According to Turkey's trade minister, the country's bilateral trade with Africa stood at $23.8 billion in 2018, with Turkey's exports at $14.4 billion in the same period. Turkish panelists expressed confidence that a Turkey-Africa conference scheduled for later this year would go ahead.
World Bank: META 2 to Modernize the Energy and Mining Sectors in Brazil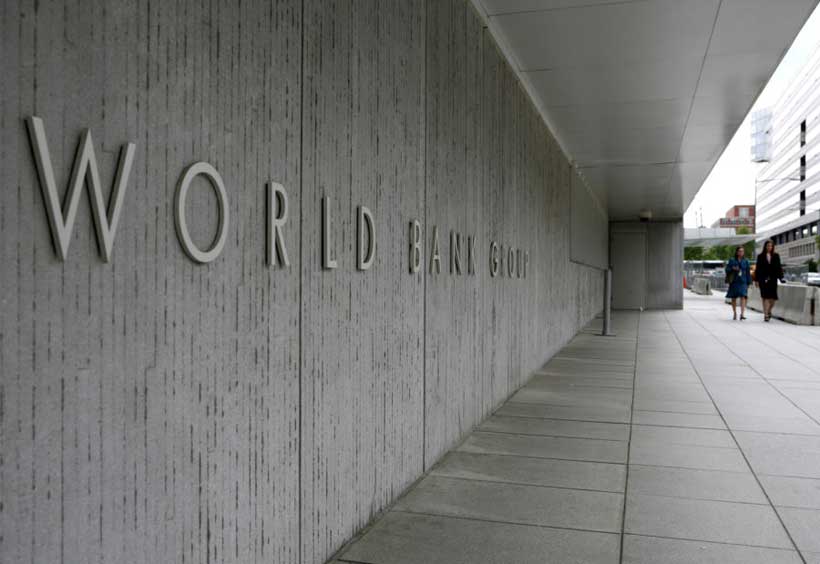 The World Bank Board of Directors approved today a US$38 million loan for the Energy and Mineral Sectors Strengthening Project II (META 2). Under the program, various Brazilian public institutions and sectoral agencies will be offered technical assistance activities varying from studies, training, methodologies, databases and IT equipment.
Brazil's energy and mining sectors are among the largest in the developing world and are key to the country's growth. However, both still face challenges to realize their full development potential and promote environmental sustainability and social inclusion. The project will allow the production of more reliable power, at lower prices, and the economic benefits of growing more efficient, resilient and competitive energy and mining sectors.
"The energy and mining sectors are among the main drivers of the Brazilian economy as they form the basis for the sustainability of the industrial and commercial sectors, in addition to leading to the provision of services that are essential for the quality of life of citizens. This project is a continuation of long-term collaboration with the World Bank. This new phase will promote changes to support the sustainable extraction and processing of minerals and metals to meet the needs of the global supply chain for inputs and new technologies. In energy, working together will make it possible to increase the efficiency and resilience of markets in Brazil," said Bento Costa Lima Leite, Brazil Minister of Mining and Energy.
In Brazil, the electricity, oil and gas and mining and mineral processing sectors represent approximately 3, 13 and 4 percent, respectively, of the country's Gross Domestic Product (GDP). These sectors, though, stand at different stages of development. The power sector is one of the most sophisticated in Latin America, but it is facing a number of challenges with respect to supply security, affordability and increasing its resilience to climate change. In the natural gas sector, Brazil has started adopting various measures under a new program aimed at establishing an open, dynamic and competitive natural gas market.This has significant potential to enhance energy security and to reduce industrial energy costs, but still needs to solve regulatory and governance issues. The mining sector requires modernization to achieve sustainable practices and a new strategy underpinned by sustainability.
"META's first phase provided technical assistance to strengthen the capacity of key public institutions to increase the sector's contributions towards a lower carbon growth path that is environmentally and socially sustainable," says Paloma Anós Casero, World Bank Director for Brazil. "This second stage aims at increasing efficiency, long term infrastructure adequacy and climate resilience in both sectors, allowing them to grow in a more efficient and competitive way."
Among the outcomes supported by the Project are:
Increase efficiency, long term infrastructure adequacy and climate resilience in the energy and mining sectors;
Institutional strengthening of energy and mining institutions to establish and implement strategies, policies and regulation; and
Implementation support, monitoring and evaluation, knowledge sharing and dissemination.
This fixed spread loan from the International Bank for Reconstruction and Development (IBRD) to the Ministry of Energy is guaranteed by the Federative Republic of Brazil and has a final maturity of 20 years, with a 19.5 year grace period.
As the world's forests continue to shrink, urgent action is needed to safeguard their biodiversity
Urgent action is needed to safeguard the biodiversity of the world's forests amid alarming rates of deforestation and degradation, according to the latest edition of The State of the World's Forests released today.
Published on the International Day for Biological Diversity (22 May), the report shows that the conservation of the world's biodiversity is utterly dependent on the way in which we interact with and use the world's forests.
The report was produced by the Food and Agriculture Organization of the United Nations (FAO) in partnership, for the first time, with the United Nations Environment Programme (UNEP), and technical input from the UN Environment Programme World Conservation Monitoring Centre (UNEP-WCMC).
It highlights that some 420 million hectares of forest have been lost through conversion to other land uses since 1990, although the rate of deforestation has decreased over the past three decades.
The COVID-19 crisis has thrown into sharp focus the importance of conserving and sustainably using nature, recognizing that people's health is linked to ecosystem health.
Protecting forests is key to this, as they harbour most of the Earth's terrestrial biodiversity. This report shows that forests contain 60,000 different tree species, 80 percent of amphibian species, 75 percent of bird species, and 68 percent of the Earth's mammal species.
FAO's Global Forest Resources Assessment 2020, noted in the report, found that despite a slowing of the rate of deforestation in the last decade, some 10 million hectares are still being lost each year through conversion to agriculture and other land uses.
"Deforestation and forest degradation continue to take place at alarming rates, which contributes significantly to the ongoing loss of biodiversity," FAO Director-General, QU Dongyu, and the Executive Director of UNEP, Inger Andersen, said in the foreword.
The report presents a comprehensive overview of forest biodiversity, including world maps revealing where forests still hold rich communities of fauna and flora, such as the northern Andes and parts of the Congo Basin, and where they have been lost.
Conservation and sustainable use:
In this report, a special study from the Joint Research Centre of the European Commission and the US Forest Service found 34.8 million patches of forests in the world, ranging in size from 1 hectare to 680 million hectares. Greater restoration efforts to reconnect forest fragments are urgently needed.
As FAO and UNEP prepare to lead the United Nations Decade on Ecosystem Restoration from 2021 and as countries consider a Global Biodiversity Framework for the future, Qu and Andersen both expressed their commitment for increased global cooperation to restore degraded and damaged ecosystems, combat climate change and safeguard biodiversity.
"To turn the tide on deforestation and the loss of biodiversity, we need transformational change in the way in which we produce and consume food," said QU and Andersen. "We also need to conserve and manage forests and trees within an integrated landscape approach and we need to repair the damage done through forest restoration efforts."
The report notes that the Aichi Biodiversity Target to protect at least 17 percent of the Earth's terrestrial areas by 2020 has been achieved for forests, although progress is still required to ensure the representativeness and effectiveness of such protection.
A study conducted by UNEP-WCMC for this report shows that the largest increase in protected forest areas occurred in broadleaved evergreen forests – such as those typically found in the tropics. Furthermore, over 30 percent of all tropical rainforests, subtropical dry forests and temperate oceanic forests are now located within protected areas.
Jobs and livelihoods:
Millions of people around the world depend on forests for their food security and livelihoods.
Forests provide more than 86 million green jobs. Of those living in extreme poverty, over 90 percent are dependent on forests for wild food, firewood or part of their livelihoods. This number includes eight million extremely poor, forest-dependent people in Latin America alone.