Welcome to the Caspian Daily, where you will find the 10 most important things you need to know on Caspian Sea Region. We appreciate ideas, reports, news and interesting articles. Send along to Caspian[at]moderndiplomacy.eu or on Twitter: @DGiannakopoulos
1"Whenever Russians think about Iran, soul-searching ensues. Some look at the Iranian system favorably, and some despise it, but in the aftermath of the recent deal to limit Iranian nuclear production in exchange for a lifting of economic sanctions and increased commercial contacts with the outside world, many Russians, worried by their country's growing status as an international pariah, have begun to ask themselves: "Are we the new Iran?"This may sound strange to foreign ears, but it is not really so far-fetched. Many Russians, both inside and outside the Kremlin, admire the Iranian way of dealing with a hostile world" Maxim Trudolyubov for the New York Times.
2Russia and Saudi Arabia failed in talks on Tuesday to overcome their differences on the fate of Syrian President Bashar al-Assad, a central dispute in Syria's civil war that shows no sign of abating despite renewed diplomacy. Russia is pushing for a coalition to fight Islamic State insurgents — who have seized swathes of northern and eastern Syria — that would involve Assad, a longtime ally of Moscow. But, speaking after talks in Moscow, Saudi Foreign Minister Adel al-Jubeir reiterated Riyadh's stance that Assad must go.
3OPEC predicts that oil production in Azerbaijan will remain steady in 2015. "Azerbaijan's oil supply is anticipated to average 0.86 million barrels per day, remaining unchanged from the previous Monthly Oil Market Report and indicating steady production in 2015," OPEC's monthly report on the oil market said August 11. Azeri crude oil output in June increased by 21,000 barrels per day to average 0.78 million barrels per day, following a decline of 57,000 barrels per day in May, which was a result of maintenance at the West Chirag platform that began on May 21 and lasted through June 6.
4Kazakhstan's average oil production is expected to decrease by 10,000 barrels per day over the previous year to average 1.62 million barrels per day in 2015, according to OPEC's August oil market report.The forecast remains unchanged from the previous monthly oil market report."On a quarterly basis in 2015, output will average 1.66, 1.60, 1.59 and 1.62 million barrels per day, respectively," the report said. Kazakhstan's oil production declined by 80,000 barrels per day in June compared to May to settle at 1.56 million barrels per day, although it stayed higher by 40,000 barrels per day compared to June 2014 due to the intensified works at Tengiz field in May and June of 2014, OPEC said in its report.
5The bilateral cooperation in the political, economic-trade, cultural, and humanitarian fields, particularly in developing a partnership in the energy, transport, and investment sectors, as well as the implementation of joint infrastructure projects were high on the agenda of talks held between Turkish President Recep Tayyip Erdogan and his Turkmen counterpart Gurbanguly Berdymukhamedov on August 7. During the bilateral meeting, the presidents of the two countries stated that the successful implementation of joint projects opens up new opportunities for Turkish business circles in the promising Turkmen market, an important factor of which is the favorable investment climate in the Central Asian country.
6Eight ways Iran might surprise you. "Compared to other countries in the Middle East and North Africa, Iran is very modern. Literacy is at 97%, women outnumber men in university enrolment, and in spite of government censorship, internet and social media use in Iran remains high. Many Iranians have satellite dishes and tune into Sex and the City and MTV, as well as the latest BBC documentaries. Iranians as a whole are far more educated and informed about the west than we are about them. If you think of Iran as a medieval backwater, prepare for a shock" Jennifer Klinec for the guardian.
7Rabitabank is conducting talks on purchase of one of the banks in Azerbaijan. However, he didn't disclose the name of the bank due to the lack of concrete results. Rabitabank's intention to purchase another bank is in line with its strategy to expand its activity.
8Schneider Electric runs energy summer school classes.Within the annual summer education program Schneider Electric has organized energy training courses for the high school students in the Republic of Azerbaijan. The one-month summer education program covered 40 students of Azerbaijan State Oil Academy and Baku Higher Oil School held in the premises of the Schneider Electric Baku office from 6 to 31 July 2015. During the education courses the students deepened their knowledge in the fields of energy efficiency, commercial and residential building management systems, industrial automation, smart energy management solutions, electrical distribution systems, data centers power supply and cooling systems.
9Russia's Geopolitical Portfolio. In recent months, western investors have been willingly discussing attractiveness of Russian assets. The community divided: some fraction of analysts and investors seems to think that Russian assets' toxicity is fundamentally exaggerated. There is an opinion that even if the US and Europe keep restricting import of their capital and technology to Russia, the country's economy is capable of self-organization and import substitution. Taking into account a hypothetical oil recovery, there is a "great" opportunity to buy undervalued energy sector big caps. Long-term traders remind that the profit making entry to market is the most risky. After putting aside long-term risks evaluation (value at risk, VaR) let us try to understand if Russian technological sector has a chance to adapt. [investing.com]
10Turkmenistan: TAPI Announcement Yet Another Disappointment In choosing a domestic firm to lead the pipeline project, Ashgabat raises questions about future momentum. [The Diplomat]
After stalling last year, renewable power capacity additions to hit double-digit growth in 2019
After stalling last year, global capacity additions of renewable power are set to bounce back with double-digit growth in 2019, driven by solar PV's strong performance, according to the International Energy Agency.
The IEA expects renewable capacity additions to grow by almost 12% this year, the fastest pace since 2015, to reach almost 200 GW, mostly thanks to solar PV and wind. Global solar PV additions are expected to increase by over 17%.
Last year was the first time since 2001 that growth in renewable power capacity failed to accelerate year on year, largely due to a Chinese government policy change. This highlights the critical role of governments for the deployment of renewables and the need to avoid sudden policy changes that can result in strong market volatility.
Renewables have a major part to play in curbing global emissions and providing universal access to affordable, secure, sustainable and modern energy. Renewable capacity additions need to grow by more than 300 GW on average each year between 2018 and 2030 to reach the goals of the Paris Agreement, according to the IEA's Sustainable Development Scenario.
"These latest numbers give us many reasons to celebrate: Renewable electricity additions are now growing at their fastest pace in four years after a disappointing 2018," said Dr Fatih Birol, the IEA's Executive Director. "We are witnessing a drastic decline in the cost of solar power together with strong growth in onshore wind. And offshore wind is showing encouraging signs."
"These technologies are the mainstays of the world's efforts to tackle climate change, reduce air pollution and provide energy access to all," Dr Birol said. "The stark difference between this year's trend and last year's demonstrates the critical ability of government policies to change the trajectory we are on."
The cost of solar PV has plunged more than 80% since 2010, making the technology increasingly competitive in many countries. The IEA estimates that global solar PV capacity additions will increase to almost 115 GW this year, despite a slight decline in China, the world's largest market. This is set to be the first year that solar PV additions have surpassed 100 GW and the third year in a row that they account for more than half of global renewable additions.
The softness in the Chinese solar PV market is being offset by faster expansion in the European Union, led by Spain; a new installations boom in Vietnam as developers rush to complete projects before incentive cuts; and faster growth in India and the United States. Japanese solar PV developers are also expediting the commissioning of projects to meet deadlines for higher incentives.
The pace of acceleration in the Chinese solar PV market remains the biggest uncertainty for the IEA's 2019 estimates. China's policy transition from feed-in tariffs to competitive auctions resulted in relatively slow solar PV deployment in the first half of 2019. But installations in the second half of the year are expected to accelerate with the completion of the first projects linked to large-scale auctions and the emergence of projects that rely far less on incentives to compete with other power sources.
The rebound in renewables is also supported by higher onshore wind growth, which is expected to rise 15% to 53 GW, the largest increase since record deployment in 2015. In the United States, project developers have accelerated deployment before the phase-out of federal production tax credits. In China, lower curtailment levels have unlocked additional growth in several provinces this year, enabling faster expansion.
Offshore wind growth is expected to be stable at around 5 GW in 2019, led by the European Union and China.
Liquidity Crisis Weighs on An Already Strangled Palestinian Economy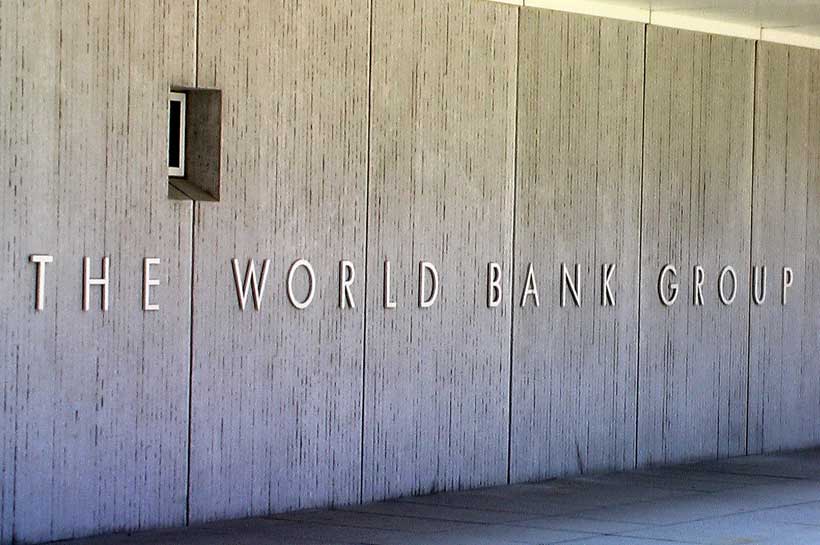 Palestinian Authority (PA) faces a financing gap that could exceed US$1.8 billion for 2019 driven by declining aid flows and the unresolved transfer of taxes and import duties collected by Israel on behalf of the PA (clearance revenues), according to a new report released today by the World Bank.
The report highlights the financing gap that has forced the PA to accumulate debt from domestic banks, and build up arrears to employees, suppliers and the public pension fund, creating large liquidity challenges for the economy. The Palestinian economic monitoring report will be presented to the Ad Hoc Liaison Committee (AHLC) on September 26, 2019 in New York, a policy-level meeting for development assistance to the Palestinian people.
"The outlook for the Palestinian territories is worrisome as drivers of growth are diminishing and the severe liquidity squeeze has started to affect the PA's ability to fulfill its responsibilities of paying its civil servants and providing public services," said Kanthan Shankar, World Bank Country Director for West Bank and Gaza. "With the right actions and collaboration between the parties, the situation could be reversed and bring relief to the Palestinian people, its economy and living standards."
Overall revenue received in the first half of 2019 was half the amount in the same period last year mainly due to a 68 percent drop in clearance revenues. The PA has rejected the transfers of all clearance revenues due to deductions by Israel of US$138 million per year. As a result, the PA has taken a number of steps to cope with the loss of liquidity including fully using its borrowing capacity from domestic banks and paying only 60 percent of salaries to its employees while protecting those that make NIS2,000 per month (US$ 550) and below.
The retroactive transfer of fuel taxes made by the Government of Israel in August 2019 is expected to enable the PA to manage till the end of 2019 with reduced spending, while continuing to accrue arrears to employees, and private sector suppliers. Transferring to the PA the responsibility for fuel taxes that comprise about a third of total clearance revenues would be a partial help, but a more comprehensive agreement needs to be reached covering the mechanism and nature of Israeli deductions from clearance revenues going forward.
Growth in the Palestinian territories is estimated at 1.3 percent in 2019. This forecast is largely due to a slight improvement in Gaza of 1.8 percent growth, after a dramatic 7 percent decline in 2018. Reflecting the liquidity squeeze, growth in the West Bank is expected to slow in 2019 to the lowest level over the last five years at 1.2 percent. As the PA, businesses and households exhaust their options for coping with the liquidity crisis, a recession is forecasted for subsequent years in the absence of an agreement that restores the normal flow of these revenues.
"While the regular flow of clearance revenues is an immediate priority, for sustained economic expansion, steps need to be taken to reduce access and trade barriers. Work also needs to be done to enhance the business environment for Palestinian businesses. Coordinated efforts and support by all parties could offer better economic prospects for Palestinians," added Shankar.
Progress can be made by expanding the pilot of door to door transport (a single movement of cargo on one mode of transport) through the West Bank crossings; completing the negotiations over electricity purchases between Palestinian and Israeli electricity companies; and revising the dual use goods system. Internally, reforms to improve the business climate are critical, including finalizing the revised Companies Law before the end of the year; and completing the institutional reform at the Palestine Land Authority to improve the efficiency and transparency of land administration.
New Study Offers Pathways to Climate-Smart Transport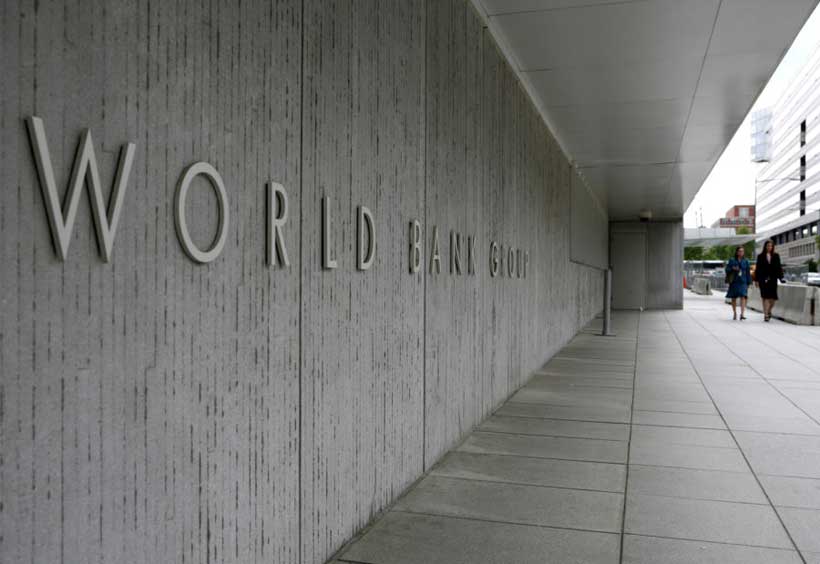 A two-volume study laying out a pathway to a low-carbon and climate-resilient transport sector in Vietnam was released at a workshop on Addressing Climate Change in Transport, held in Hanoi today.
This analytical work comes at a critical time when the Government of Vietnam is updating its Nationally Determined Contribution on reducing carbon emissions and set out its next medium-term public investment plan for 2021-2025.
"A resilient transport system is critical to the continued success of Vietnam's economy, which relies heavily on external trade and seamless connectivity," said Ousmane Dione, World Bank Country Director for Vietnam. "We hope that the findings and recommendations of this new report will help Vietnam in its efforts to achieve a resilient and sustainable transport sector."
The first volume demonstrates that by employing a mix of diverse policies and investments, Vietnam can reduce its carbon emissions in the transport sector up to 9 percent with only domestic resources by 2030, and 15-20 percent by mobilizing international support and private sector participation.
Currently, the transport sector contributes about 10.8 percent of the total CO2 emissions. In a business-as-usual scenario, these emissions are projected to grow at an annual rate of 6-7% to nearly 70 million tons CO2e. The most cost-effective measures to boost the resilience of the transport sector include shifting traffic from roads to inland waterways and coastal transport, deploying stricter vehicle fuel economy standards, and promoting electric mobility.
The second volume provides a methodological framework to analyze critical and vulnerable points of the transport network, and presents a strong economic case for investing in building the climate resilience of Vietnam's transport networks. A vulnerability assessment looks at the potential impact of different hazards on the transport corridor or network, and the criticality assessment considers such questions as which links and routes along transport networks are the most critical for the unimpeded flow of transport across a particular transport network.
The study identifies systemic critical issues and hazard-specific, high-risk locations in Vietnam's transport network. Considering climate change, it is estimated that 20 percent of the network is most critical in terms of its exposure to future disaster risks. Meanwhile, road failures can result in very high daily losses of up to US$1.9 million per day, while railway failures can result in losses as high as US$2.6 million per day.
To prepare for the increasing intensity and frequency of extreme hazards due to climate change, it is imperative to make investments to overhaul existing road assets to higher climate-resilient design standards.
Given the vulnerability of land-based transport, a shift to waterborne transport offers a good resilience strategy. A 10-percent shift in that direction could reduce climate risks by 25 percent, according to the report.
This report is a collaborative effort among the Vietnamese Ministry of Transport, the World Bank and Deutsche Gesellschaft für InternationaleZusammenarbeit GmbH (German Development Cooperation GIZ) under the commission by the German Federal Ministry for the Environment, Nature Conservation and Nuclear Safety (BMU). It is sponsored by the Australian Government through the Australia-World Bank Group Strategic Partnership in Vietnam – Phase 2 (ABP2) program.