Russia and Nato 'actively preparing for war'
Welcome to the Caspian Daily, where you will find the 10 most important things you need to know on Caspian Sea Region. We appreciate ideas, reports, news and interesting articles. Send along to Caspian[at]moderndiplomacy.eu or on Twitter: @DGiannakopoulos
1The increase in the scale and number of military exercises by Russian and NATO is making armed conflict in Europe more likely, a think tank has warned. Ian Kearns, director of the London-based European Leadership Network, said that war games "are contributing to a climate of mistrust" that has "on occasion become the focal point for some quite close encounters between the NATO and Russian militaries."Kearns is a co-author of a study which looks in detail at two military exercises held this year by Russia and NATO, which are deeply at odds over Moscow's interference in Ukraine. He found signs that "Russia is preparing for a conflict with NATO, and NATO is preparing for a possible confrontation with Russia."The exercises "can feed uncertainty" and heighten the risk of "dangerous military encounters".The ELN study said NATO is planning around 270 exercises this year, while Russia has announced 4,000 drills at all levels.
2Iran's frozen funds: how much is really there? Iran's portfolio of foreign assets is diverse, and the segment that has been frozen as a result of Western and international economic sanctions is spread among several countries and dates from different times. The freeze date for some goes as far back as the 1979 Islamic Revolution.The conflicting estimates about the value of assets to be released within a year of the deal's implementation are partly due to the fact that there are different types of assets: some will be very easy to recover, while others will likely remain tied up. Details are murky.In general, the value of all Iranian assets blocked since 1979 most likely exceeds $100 billion. Nader Habibi for the Fortune.
3How much will the Iran deal really affect the U.S. dollar? President Obama and Secretary of State John Kerry argue that if Congress doesn't approve the Iran nuclear deal, the U.S. dollar will fall from grace. Recently, Kerry and Obama have argued that if the Iran deal doesn't pass, the U.S. would be forced to slap sanctions on anyone doing business with Iran going forward. That could be some of the world's largest banks or even our allies in Europe or China if they forge ahead with the deal and America doesn't. That would not go down well. The fear is that these nations and banks might retaliate by ditching the dollar as their currency of choice.
4Azerbaijani and Turkey's military officials have exchanged views on the military situation in the region.Azerbaijani Defense Minister Zakir Hasanov met outgoing military attaché of the Turkish Armed Forces to Azerbaijan Hasan Nevzat Tasdeler on August 11, the Azerbaijani defense ministry said.They stressed the importance of high-level reciprocal visits, and exchanged views on the military-political situation in the region, military-educational issues.The sides emphasized the necessity of solving the Armenia-Azerbaijan Nagorno-Karabakh conflict, saying this will help establish peace and security in the region.
5The foreign trade turnover of Kazakhstan with the countries of the Eurasian Economic Union (EEU) (Russia, Belarus, Armenia) declined by 21 percent and amounted to $7.806 billion in January-June 2015 compared to the same period of 2014, according to the State Statistics Committee under the Ministry of National Economy of Kazakhstan.Kazakhstan's exports to the EEU countries decreased by 26.8 percent and amounted to $2.351 billion in the first half of 2015. Kazakhstan's import from Russia, Belarus and Armenia decreased by 18.2 percent and amounted to $5.455 billion. Kazakhstan's main trade partner in the EEU is traditionally Russia. Some $2.323 billion of Kazakhstan's exports and $5.221 billion of Kazakhstan's imports accounted for this country in the reporting period.
6The Turkmenistan-Afghanistan-Pakistan-India (TAPI) gas pipeline project has recently become much more popular. The problem is that security in the transit countries, which the pipeline should cross, i.e. Afghanistan and Pakistan, is at a very low level. Blowing up infrastructure in these countries is commonplace. For the years since the emergence of the idea of the TAPI gas pipeline, the situation has not improved. On the contrary, with the withdrawal of US and NATO troops from Afghanistan in 2014, the terrorist threat in the region only increased. Under these conditions, in case of the project implementation, its participants will have to take huge risks, without any guarantee. The question arises: is it worth it for Turkmenistan to take such a risk? Elena Kosolapova for Trend.
7President of Kazakhstan Nursultan Nazarbayev visited Almaty city on August 9, shortly after the city's mayor was changed. Nazarbayev spoke about the progress achieved by Akhmetzhan Yessimov, the former Almaty Mayor. The latter took the office of Almaty Mayor in 2008 and only days ago was appointed Chairman of Astana EXPO-2017 National Company, the company steering Kazakhstan's preparations for the EXPO. He explained that Yessimov's experience was needed for organization of the upcoming EXPO-2017 in Astana. "EXPO-2017 is our future. Construction exhibition venues is just one part of this task. Another part, a more important one, is its content. EXPO-2017 is supposed to boost Kazakhstan's transition to a new technological level based on alternative energy. The steering company needs an experienced leader capable of working with the government and regional akimats (local authorities) as well as with dozens of countries to attract investments and new technologies," Nazarbayev said.
8Azerbaijan, the only Caucasus country with significant prospects for comprehensive development, is keen on diversifying its national economy, in particular the non-oil sector.A successful energy policy pursued by the government has enabled the South Caucasus country not only to stand on its own feet, but also to decrease dependence on petrodollars.Nariman Agayev, the Chairman for Research on Sustainable Development Center, believes that Azerbaijan can develop its non-oil sector by investing in the agricultural sector.He told local media that after three years, this sector of the national economy will bring significant revenues to the state budget.
9Saudis Looking for A Life of Problems. Iranian Foreign Ministry spokeswoman Marziyeh Afkham said on Tuesday that remarks by al-Jubeir in a joint press conference with his German counterpart Frank-Walter Steinmeier in Berlin on Monday showed that the JCPOA, which is aimed at ending an "unnecessary crisis," has incurred the Saudi official's "irrational wrath"."When the senior representative of a regional government is infuriated to such extent by the political settlement of issues in the region and at the international level, it leaves no doubt that he has chosen a life of problems and crisis," she said.She expressed regret that the Saudi minister's remarks about the JCPOA were an "echo of the Zionist regime's stance."
10Ereymentau Wind Power has kicked off tendering to build a 50MW wind farm in Yereymentau city, Kazakhstan.The developer intends for prequalified firms, joint ventures and consortia of any nationality to tender for the turnkey project.Subsequent phases could push total project capacity up to 300MW.Funding sources for build include part of a loan from the European Bank for Reconstruction and Development's Clean Technology Fund and the client, EWP.
J.P. Morgan to Support New World Bank Fund for Skills Development of India's Workforce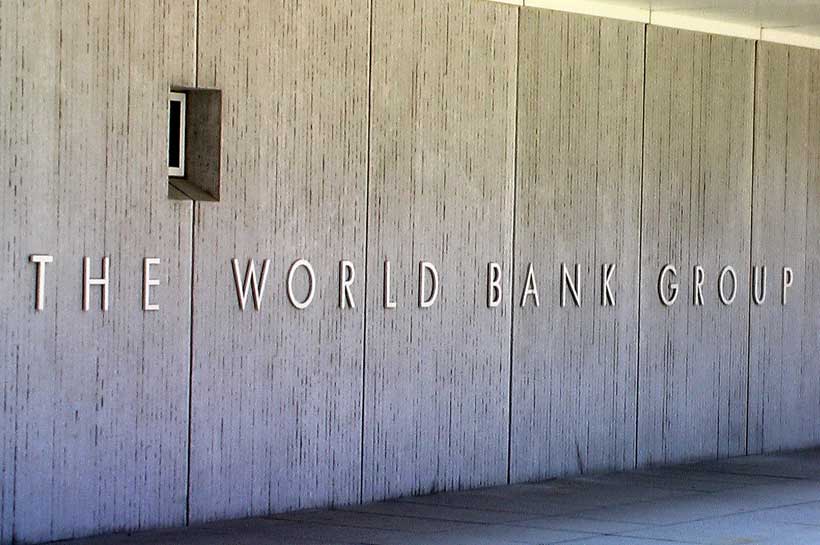 J.P. Morgan today announced an up to $10 million commitment to a new World Bank Multi Donor Trust Fund focused on improving the quality of skills development for young people in India.
The program – School to Work: Skilling India's Youth – will improve access to quality and market-relevant training for youth in select states of India. The program will support innovative models in curriculum development; provide appropriate training for teachers as well as career counselling for students; develop and match skills development programs to emerging demand in the future of work; foster inclusion of marginalized communities; and reduce gender gaps in accessing skills development programs. Pilot projects will be launched in Maharashtra and Rajasthan.
"Children who are in primary school today are likely to work in jobs that do not even exist right now. To prepare for a fundamentally altered world of work, investing in people and their skills, is going to be a critical policy decision countries can make to secure the future of their citizens," said Junaid Ahmad, World Bank Country Director in India.
"This collaboration with J.P. Morgan, focused on improving the quality of skills development for young people, will support India's efforts to tap into the future job market as it strives to transition to a high middle-income country," he added.
The investment in the World Bank program is part of J.P. Morgan's $25 million, five-year commitment to help low- and middle-income communities in India develop the skills needed by the country's workforce in the future. The firm will apply lessons learned from its initiatives in the U.S. that help connect young and long-term unemployed adults with rewarding career pathways and will also use insights from India to maximize the impact of future investments across the world.
"India is in a unique position as, for the next two decades, more than two-thirds of its population will be of working age," said Kalpana Morparia, Chairman, South and South East Asia, J.P. Morgan. "We believe integrating work skill training with core academic curriculum will create an efficient workforce for the country's economic progress."
J.P. Morgan is the first private sector organization to partner with the World Bank on improving skills in India. The partnership is one example of the World Bank's efforts to mobilize funding, ideas and innovations from private sector and philanthropic actors in solving development challenges around the world, including the need to prepare the workforce for a changing job market.
According to World Bank's World Development Report (WDR) 2019 on the The Changing Nature of Work, technology is playing a key role in reshaping every industry and in raising the bar for skills in every profession. More than 12 million youth between 15 and 29 years of age are expected to enter the working age population in India every year for the next two decades. The government's recent skill gap analysis concludes that by 2022, another 109 million or so skilled workers will be needed in 24 keys sectors of the economy.
At present, however, school leavers have few opportunities to acquire job specific skills; only 2.3 percent of India's workforce has received some formal skills training. To address the issue, the Government of India's National Skill Development Mission aims to train approximately 400 million people across the country by 2022. To support the country's vision, the World Bank is currently working through the $250 million Skill India Mission Operation (SIMO) to help India's growing young workforce acquire market-relevant skills needed in today's highly competitive job market.
"Through the new program, we hope to strengthen our engagement with the private sector in India, support interventions that are innovative, improve the quality of school education and deepen our work in the area of skills development," said Shabnam Sinha, World Bank's Lead Education Specialist in India.
Libya: €2 million in humanitarian assistance to cover basic needs
As many continue to suffer from the ongoing conflict in Libya, the European Commission has announced today €2 million in additional humanitarian aid to help those most in need. The assistance will cover emergency health care services, food, livelihood support and protection services.
"The EU is committed to supporting the most vulnerable in Libya who have now suffered years of conflict. This additional funding will help our humanitarian partners to continue to deliver aid in hard-to-reach areas. It is crucial that parties to the conflict respect International Humanitarian Law, and allow humanitarian workers full access to help those in need and save lives," said Commissioner for Humanitarian Aid and Crisis Management, Christos Stylianides.
EU humanitarian aid supports access to essential healthcare for victims of the conflict, including emergency war surgery, physical rehabilitation, provision of essential medicines as well as prosthesis and psychosocial support. This assistance helps to restore primary healthcare services in conflict-affected areas, as well as providing education for children.
The EU funding will be closely monitored and channelled through international non-governmental organizations and the International Committee of the Red Cross.
Background
Since 2014, the European Union has allocated more than €46 million in humanitarian aid to respond to the most pressing needs in Libya. EU humanitarian funding amounted to €9 million in 2018 and €8 million in 2019. Humanitarian aid is part of the EU's broader support for Libya to address the ongoing crisis in the country. The EU has also allocated around € 367.7 million under the North of Africa window of the EU Emergency Trust Fund for Africa and bilateral assistance for protection and assistance of migrants, refuges and internally displaced people.
Through its partners, the EU also provides protection services, emergency food and other supplies to support conflict affected populations. We also provide education in emergencies to crisis-affected children. The EU provides aid to all vulnerable people, including forcibly displaced and vulnerable host populations, migrants, refugees and asylum seekers, regardless of their status and solely based on needs. The EU is providing assistance across all geographic areas in Libya, including in the Southern and Eastern part of the country.
UNIDO supports Budapest Appeal to prevent and manage looming water crises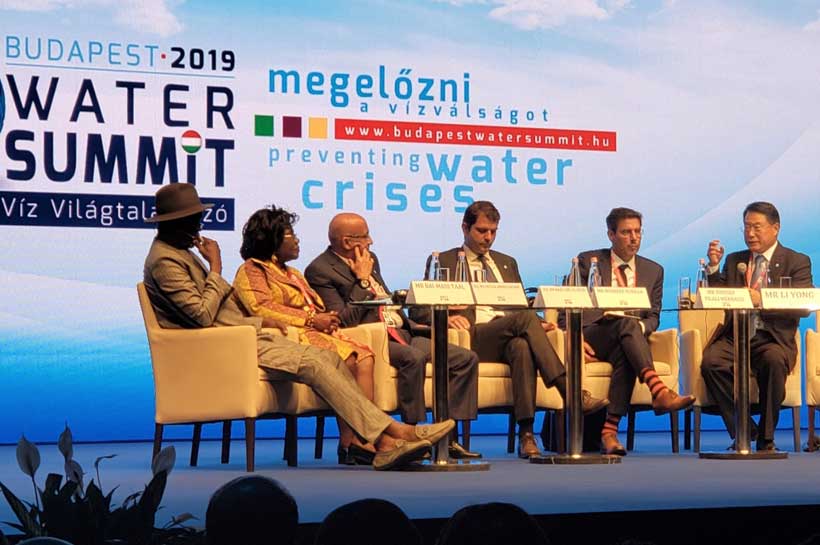 LI Yong, the Director General of the United Nations Industrial Development Organization (UNIDO) acted as a panelist during the opening session of Budapest Water Summit 2019, which was convened under the motto 'Preventing Water Crises' and which aimed at promoting solutions to tackle the emerging water crises.
"Industries can be instrumental to prevent any kind of water crisis: in situations where water is scarce, the application of resource efficient and cleaner production allows industries to drastically reduce their own water consumption", said LI Yong. "In situations where water is too polluted, green industries can offer solutions for the cost and energy effective treatment of municipal, agricultural and industrial waste water. Even in situations where abundant water results in floods, industries can engage as water stewards and drive the collaborative process of restoring water regulating eco-system services".
The UNIDO Director General further emphasized the need for pro-active cooperation, dedicated and well-concerted efforts as well as considerable resources. At the same time, and given the importance of water for sustainable development, Li urged not to underestimate the importance of these efforts.
"The United Nations Industrial Development Organization will continue its efforts to support industries to become environmentally friendly", said LI Yong. "In this way, industries will play an active role to prevent water crises, in terms of water becoming too little, too much or too polluted".
During the closing session of the Summit, the Budapest Appeal was presented that formulates messages and guidelines for the international community to prevent and manage the looming water crises. In addition, the Appeal provides a comprehensive summary of findings and recommendations from the Summit and introduces the preliminary online consultation process.
The Summit gathered over 2,200 participants from 117 countries in Budapest, including Hungarian President János Áder and Cambodian Prime Minister Samdech Techo Hun Sen as well as numerous ministers, secretaries of state, representatives of United Nations organizations and heads of multilateral financial institutions.