Muslim Australia and the search for a solution to the "War on Terror"
There are almost 500,000 Muslims in Australia, with 400 mosques serving them. According to the Australian Security Intelligence Organization (ASIO) 2012-103 Annual Report to the Australian Parliament, there are over 200 terror investigations going on. This infers that massive government resources are being ploughed into monitoring and surveillance of the Muslim community in Australia, as four Australian Prime Ministers have admitted.
There appears to be an insecurity on the part of lawmakers and successive governments about Muslim citizens in the Australian community. At first it was about immigration, and violence, which grew into terrorism after 9/11. The evidence used to support policy has not been accurate according to prominent Australian Tim Costello.
Official government comment and stories from within the Muslim community itself, indicate that the security services are spying on their own people in a similar manner they did with communist groups within the Australian community back in the 1950s and 60s.
According to both documented evidence and interviews of Muslims living in Australia, a disturbing picture of how groups of Australian's are monitored and attempted to be influenced evolves.
According to this evidence, the Australian Government through various agencies uses both hard and soft approaches in their engagement of the many Islamic communities within Australia.
This first of these approaches has been through the use of intimidating legislation. The Australian Government has used world events to introduce anti-terror laws that allow for detention, lesson the burden of proof in courts of law, allow for easier surveillance, and drastically decrease the rights of Australian citizens in regards to the legal process, etc. This has given the government much more power over its citizens with little criticism by the Australian community. The mainstream media in Australia through sensationalism has generally supported such measures with only pockets of concern and criticism coming from minor alternative and foreign media.
The media sensationalism of Australia's harsh anti-terror laws and 'public ritualism' through airport security for example, serves to remind and intimidate the Australian public about the threat of terrorism.
The media has used narratives which have contributed to 'Islamphobia' within Australia. This has suited government legislative objectives. Headlines like "Halal food dishing out radical change to society", in The Daily Telegraph on 22nd May 2013, "Sharia unwelcome", in The Australian on 9th March 2012, "Repressing women is sharia's raison d'etre'", in The Sydney Morning Herald on 5th May 2011, and "Muslim leader blames women for sex attacks", in The Australian on 26th October 2006, are examples of this.
Media control of these narratives has certainly been a massive influence dividing the general population against Muslims in Australia according to a Victorian Police and Victoria University Research report.
This has coincided with a number of acts of violence towards both Muslims and mosques within Australia.
Groups like 'Reclaim Australia' thrive on these narratives to develop resentment in their propaganda against Muslims in Australia.
The Australian government has invested large sums of money and resources to electronically monitor the population as has been reported before. Some of this is undertaken 'offshore' by contractors to circumvent Australian law.
There is not just Australian Government surveillance on Muslims going on in Australia. There have been reports of Israeli spying on the Australian Muslim community going on. In addition, both the Saudi and Malaysian Governments are also according to many reports spying on their own students in Australia. This is something the Australian Government has known about for many years, but done little if anything to curtail.
In addition, the author heard numerous stories from members of Mosque congregations about 'agents' infiltrating Muslim groups in Australia, thus increasing suspicion of others within the Muslim community. Many Muslims feel they are being victimized and their freedom and practice of religion compromised. Such action, or mere rumors of surveillance and infiltration is not helping to resolve feelings of alienation and marginalization that many young Australian Muslims fell today, according to reports.
ASIO, like it did during the Cold War era, has caste the net too wide. Stories of bullying and harassing people for 'friendly chats', entrapment, bribing, and blackmail, in efforts to infiltrate the Australian Muslim community are rife.
The result of the above is that many Muslim's feel that they are being held responsible by the Australian public for terrorism and extremism. This is particularly the case where the Australian Government has been promoting, or even insisting on the Australian Islamic community adopting a form of "moderate Australian Islam". Any other form of Islam appears to be demonized and implicitly suggested as being a form of extremism. Many Muslims in Australia feel that very ideas have been criminalized, being deemed as extreme, blurring the lines between Islamic political activism and terrorism. This demonization has created fear and justified particular actions, such as Australian foreign policy in support of the United States, and the curtailing of civil liberties.
A dramatization of this was seen in the case of Dr. Muhamed Haneef back in 2007, where he was deemed guilty publicly, later to be totally exonerated by the Australian court process.
Islamphobia has been allowed to develop because it serves political ends. However it is destroying Australian multiculturalism and building opposition to immigration. This assisted Howard regain election back in 2001 with the 'MV Tampa' incident, and baseless allegations during the 2001 election campaign that boat people threw their children overboard to avoid being turned back at sea.
Australia is more unsafe than before. Some Muslims now feel unsafe to leave home. Many Muslims have been abused in public and arson of mosques in Australia is becoming more common. The turban and scarf have become symbols of terrorism. Raids have gone on around Australia where very few people have actually been charged with any offence.
Australian foreign policy has led to many disappointments within the Australian Muslim community. The invasion of Iraq, the invasion of Afghanistan, tacit support for the use of drones, Guantanamo, and the Australian behavior towards the David Hicks case, who has now been exonerated, have alienated many. This is particularly so, where many believe that objective discussion within the community about what they see as the real issues is suppressed. Muslims interviewed at a Friday prayer congregation, felt the Australian community wanted apologies from the local Muslim community over world events like 9/11, the Bali bombings, and 7/7.
According to a recent survey taken, 60% of Muslim Australians believe the 'war on terror' is a war on Islam.
Many Muslims have sympathy for the people who are now suffering because of 'coalition' foreign policy in the Middle East. The author heard of some who felt a duty or 'jihad' to help those who are suffering, and travel across to war torn areas. Many feel that the peoples of Syria and Iraq have been abandoned and left to suffer. However many have not gone to fight, as the Australian Government have espoused. They have gone to give humanitarian assistance to these war torn communities, and in some cases get caught up in the fighting. Consequently been painted are jihadist terrorists.
The question is, whether successive Australian Governments have sort to integrate or assimilate the Australian Muslim community? Much of the narrative has a neo-Christian undertone in its policy framework. 'Reclaim Australia' see Muslims as a threat to an Anglo-Australian culture and lifestyle, where Islamphobia has united a small core of Australians who are against multiculturalism.
The new citizenship test even appears to pose a 'skewed concept of Australian values'. The attempts to legalize the stripping of citizenship, where a leading constitutional expert believes that people under the proposed laws can be stripped of citizenship by mere suspicion, appears to be a new attempt to intimidate migrants to Australia.
The political climate in Australia today does not allow for discussion about alternative approaches to fighting terrorism, or objective discussion about the refugee problem, not just facing Australia, but many parts of the world as well. The Australian Government paints a gloomy picture about the 'war on terror', by its own rhetoric, deeming it unwinnable. They insinuate that the Australian community is helpless and an easy prey for the 'forces of evil' through terrorism. This is creating some apprehension in middle Australia.
In a more eloquent characterization, the London Arab language daily Al-Sharq Al-Awsat compared Islamic State to a remote controlled "cluster bomb". "Every explosion means as many fragments – jihadists spreading in an unpredictable way on large areas so that no command and counterterrorist operation center be able to prevent the deflagration clusters and its devastating effects."
With the way Islamic State is reaching out to communities through cyberspace and espouse their narratives, more than just the 'classical approach' to fighting terrorism is required. The physiological sources that are producing fanatical and eschatological thinking that produces jihadistic terrorism needs to be engaged, rather than suppressed through counter force, as the natural reaction has been.
This requires a 'new international doctrine' that would include prevention, intervention, and reconstructing mentalities to prevent any re-establishment of terrorism under different names and new generations of groupings in the future. Australia is today playing no role in this necessary discussion.
The Australian Government approach to the 'war on terror' at home may lead to a much more conservative Australia, and weaken the Australian value of multiculturalism. It may divide rather than unite Australia. However, a divisive electorate may assist the Abbott Government win a second term in office.
As my dear friend, prof. Anis H. Bajrektarevic diagnoses: "terror is a tactics, not an ideology. How can one conduct and win war on tactics? – it is an oxymoron." (Denazification Urgently Needed in Europe, policy paper)
Maybe part of the problem is the 'war on terrorism' itself.
New wave of terrorism a big challenge for institutions
After a period of silence in Balochistan, terrorists have resurfaced and for the past two months, terrorist groups have stepped up their attacks. In recent days, terrorists in Mach have brutally slaughtered 11 miners of the Hazara Shia community by tying their hands and feet at gunpoint. ISIS has claimed responsibility for the incident. Separatist organizations and sectarian groups on the territory of Balochistan have been active in spreading unrest and are being backed by India. India is also sending ISIS terrorists to Balochistan. ISIS is spreading fear among the local population. "Apart from attacking economic interests and creating the impression of the local administration's failure, it is also trying to create the feeling that security agencies are failing to protect citizens from terrorist elements." ISIL'sacceptance of responsibility for the latest incident is a matter of great concern, as the group has wreaked havoc in Arab countries, and its presence in Pakistan is a major threat to the country's stability.
There is no doubt that the peace of Balochistan has been threatened by the forces that want to destabilize Pakistan. India has long been using separatist organizations and sectarian groups to spread unrest on the territory of Balochistan. Pakistan has evidence of the arrival of ISIS terrorists from India, Indian terrorists have been trying to create chaos in Balochistan by targeting the Hazara community in the past, and the recent terrorist incident is also theirs. There were dozens of terrorist attacks against the Hazara community in the first decade of the 21st century, after which many of its families fled the province, but many people are still here, some of them mining in the coal mines discovered during the British rule in the Mach mountain range. In Quetta, their population is limited to Murreeabad and Hazara Town. The richest of them are traders; the Hazara community has a distinct identity due to its distinctive form and language and is an easy target for extremists because of its creed. They were largely protected from militant activity due to security measures taken by law enforcement agencies, but as a result of India's aggression, a new wave of terrorism is once again rising in Balochistan, and the Hazara tribes have once again become insecure.
It is unfortunate that on the one hand, the Hazara community is suffering from insecurity and on the other hand, the killing of Hazara people has been ignored by the political parties. The political parties of Balochistan which are connected with the mainstream have not shown active strategy. Political parties and civil society have only expressed sympathy verbally, they have done nothing in practice, but most people seem to be complaining that the Hazara protests have destroyed the traffic system. The disengagement of the federal parties to the problems ofthe people of Balochistanhas only added to the difficulties of the government. The federal government has also repeatedly failed to honor the promises made by the Hazara community during the protests and sit-ins. Regrettably, for those who were killed in this terrorist incident, instead of improving security measures for the future, the identity of this community and sect is being highlighted, from these angles, the analysis of such incidents presents a confusing situation. Due to this situation, the Hazara community is once again protesting and appealing for help from the military instead of political parties, the government and local influential circles.
While it is true that the government and the military must ensure the safety of the people, it is also true that there is room for improvement in our intelligence system, the counter-terrorism system and the level of trust relations with the local population. The security agencies should take steps to protect national interests other than the CPEC. The misleading and riotous ideologies that enemy elements have started spreading are the cause of local support for terrorists. Balochistan is gaining international attention as a developing region. In these circumstances, the free movement of terrorists is a matter of concern, while the security agencies were well aware that India was openly threatening to carry out terrorism in Balochistan, the security agencies need to rethink their strategies. At the same time, it is important that the government and security agencies not only consider it enough to show sympathy for the families of the mine-workers, but also to prevent such incidents in the future, the government must also take concrete steps to ensure the safety of the Hazara community, especially those involved in industries such as mining, which are a major source of income for Balochistan. The mountains of Mach in Balochistan are rich in coal, and the existence of a subversive group here is a major challenge for law enforcement agencies.
Pakistan Shows Improvement On GTI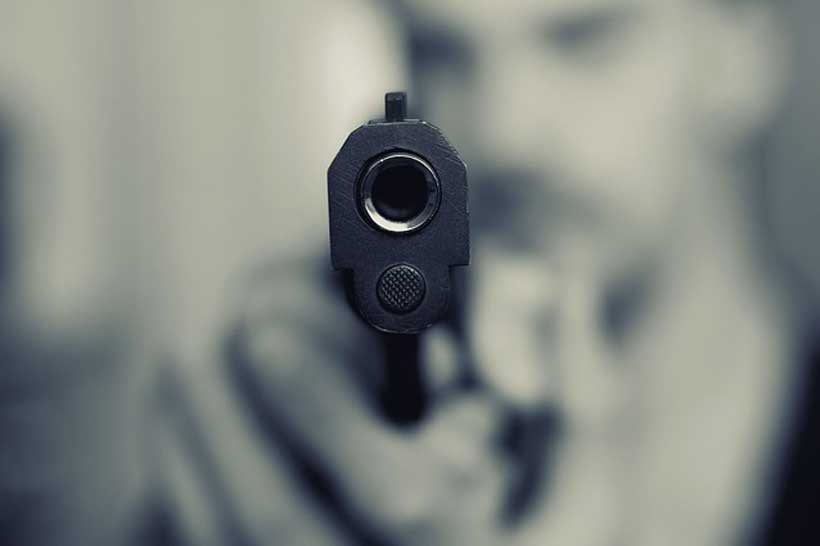 Pakistan is continuing its successful journey towards safer place in the world. As per 2020 Global Terrorism Index (GTI) latest report, Pakistan has improved its ranking more then before and stands at number 7th from 5th in the list.
According to GTI report, during the year 2019 Pakistan has recorded its lowest number of terror-related deaths since 2006.
The reduced terrorism trend in Pakistan was attributed by the counter terrorism operations undertaken by the Pakistan Army and LEAs against the terrorist groups.
On 16th of December 2014, after the army public school attack, a national consensus was evolved to come down hard on the terrorists through a concerted national effort. Whereas the National Internal Security Policy 2014 pointed out the broad policy guidelines and the long-drawn reforms in various state institutions.
A need was felt at that time to chalk out an Action Plan with specific, mostly quantifiable and ultimately and time-bound agenda to curb the scourge of terrorism.
A 20 Points National Action Plan (NAP) for countering terrorism and extremism was chalked out by NACTA/ Ministry of Interior in consultation with the other stakeholders.
The (NAP) spelled out the specifics for the counter-terrorism drive in the country with 20 points mainly.
The 20 points agenda included implementation of death sentence of those convicted in cases of terrorism.
It was decided at that time to form special trial courts under the supervision of Army.
Similiarly it was also decided to not operate militant outfits and armed gangs in the country.
Furthermore, ban was imposed on glorification of terrorists and terrorist organizations through print and electronic media.
The administrative and development reforms in area of FATA was planned.
The policy of zero tolerance for militancy especially in Punjab was formulated.
The report further reveals that out of total 37 active terrorist groups in 2015 only 10 (partial) active terror groups were left in the year 2019.
GTI report also pointed out that due to terror attacks, the economic impact in Pakistan was declined to 95% in 2014.
GTI report analyzes the impact of terrorism for 163 countries in the world.
The report also covers information on differing socio-economic conditions that drive terrorism, changes in terrorism over time, the political and ideological aims of terrorist groups, and the methods used to conduct terror attacks.
The 2020 GTI report has found that deaths from terrorism fell for the fifth consecutive year since peaking in 2014.
The GTI uses a number of factors to calculate its score, including the number of incidences, fatalities, injuries and property damage.
GTI report by the Institute for Economics & Peace provides a comprehensive summary of the key global trends and patterns in terrorism over the last 18 years.
In a row, for the second year, South Asia was the most impacted region by terrorism in year 2019, recorded more deaths than any other region, despite of the improvements in Afghanistan and Pakistan, said GTI 2020 report.
While terrorist attacks can occur anywhere in the world, these ten countries suffer the most due to their proximity to ongoing conflicts.
The GTI report pointed out the ten countries in its list that were most affected. Five of the ten countries are classified as being in a state of war like Afghanistan, Nigeria, Syria, Somalia and Yemen.
The rest five of tens countries are classified as involve in minor incidents are Pakistan Philippines, Democratic Republic of Congo, India and Yemen.
Despite of the fact that India hide its facts about terrorism, it stands in list of top ten countries by the report of GTI.
The data for the GTI report was also gathered from India's print and electronic media.
On the other hand Pakistan's efforts against terrorism are not limited to its own land only but with equal in strength and parallel efforts are also being made to bring peace in the world and especially for Afghanistan, the country which is most affected and stands at number one in the line and list of GTI report.
Pakistan being neighbouring country to Afghanistan has played a behind-the-scenes but crucial role first in US-Taliban deal and then in courting the Afghan Taliban for long-awaited intra-Afghan peace talks, aiming at political reconciliation and an end to decades of violence in the war-stricken country.
In December 2018, Pakistan had also arranged rare direct talks between Washington and the Taliban, paving the way for the Doha peace deal between the two sides.
Pakistan also facilitated the landmark first round of direct talks between the Afghan government and the Taliban in Islamabad in July 2015.
The Washington's peace envoy Zalmay Khalilzad with its delegation praised Pakistan's role in Afghan Peace Process. He stated while in meeting with the Pakistani Army Chief General Qsmar Javeed Bajwa that "it could not have succeeded without Pakistan's sincere and unconditional support."
What Pakistan seeks from its involvement in negotiations is stability across the border in Afghanistan.
Pakistan's standing in Global Terrorism Index (2020)
The Global Terrorism Index (GTI) has been analyzing terrorism-affiliated trends and patterns, all across the globe from over last five decades. Since 1970 until 2019, it has recorded and studied 17000 terrorist incidents so far. In its most recent and 8th report, compiled and released in 2020, GTI has revealed an improved ranking of Pakistan, as compared to its previous years. From being at 5th position in 2019 to have ascended to 7th position in 2020, Pakistan has significantly curbed the menace of terrorism at home – Due to the effective counter terrorism operations undertaken by Pakistan military and Law Enforcement Agencies (LEAs), under the aegis of 2015's National Action Plan. For, ever since the initial terrorist attacks, beginning in 2006; last year Pakistan has recorded the least number of terrorist incidents for the first time. In fact, most of the deaths have been attributed to small-scale attacks that were not even viewed as major terrorist incidents. This sweeping 90% decrease in terrorist attacks in Pakistan, since 2007 is also such a quantum leap, because Pakistan shares its longest border with a state like Afghanistan, where from 2014 onwards, the Khorasan chapter of Islamic State (ISIS) has only become more active and assertive. Meanwhile, Pakistan on the other hand has defied massive odds and enhanced its security apparatus.
After the initiation of Operation enduring freedom in Afghanistan, Pakistan served as a non-NATO, front line ally of Washington in its War on Terror. Despite being aware of the spillover effect that may lead to the flow of fleeing terrorists from their strongholds in Afghanistan to Pakistan; Pakistan decided to side with American forces nonetheless. As repeatedly confirmed by international observers, after 20 years and 60,000 deaths on books, Pakistan has successfully controlled the security situation and eradicated many terror cells across the country. The counter terrorism operations spearheaded by Pakistan's military forces not only deracinated the terrorist networks from previously ungoverned tribal areas but have also disrupted their monopolies efficiently. In addition to that, a fenced borderline between both counteries is rather proving itself utilitarian in Pakistan's fight against terrorism.
The GTI report further claimed that just like other Asian countries, Pakistan has also been a victim of religious fundamentalism, which has bled innocent lives for unnecessary endeavors undertaken by few extremist zealots, from inside and outside the border. However, the efforts conjured by the National Action Plan, which was put forward in 2015, by the government of Pakistan helped in containing religious extremism, radical fundamentalism and terrorism stimulated by religious manipulation, to a considerable length. For instance, as accentuated in the report, in 2015 around 37 terrorist networks were operating in Pakistan, whereas by the end of 2019, only ten out of them were present. The government initiated, counter terrorism operations, targeting remote and secluded areas of Waziristan and FATA have been recognized and appreciated in the report, as the paramount reason behind such a substantial decrease in terrorist activities across the country. It is also important to mention that the current government of Pakistan has also taken a constructive step in the right direction by endorsing a 'commission for implementation of national narrative and development of structures against violent extremism and radicalization'. The commission will be instrumental in providing a comprehensive, legal infrastructure for countering violent extremism and terrorism inside Pakistan.
The Index report additionally concluded that the two provinces of Pakistan – Balochistan and Khyber Pakhtunkhwa (KPK) have suffered the maximum impact of terrorism. They have both endured 77% of the total attacks and around 85% of casualty rate was from these provinces, in 2019. The nature of attacks in these two provinces was rather peculiar, for it was not the usual terrorist bombings rather they included target killings of civilian population or armed assaults against police, military and security personnel. Such incidents, specifically in Balochistan have been unveiled by Pakistan's intelligence agency as a part of Indian proxies inside the province. The eastern neighbor of Pakistan; India, has been involved in funding, assisting and training the Baloch separatist groups or organizations in Pakistan and abroad. Pakistan's Inter-Services Intelligence (I.S.I) earlier excavated a network of Indian operatives inside Balochistan back in 2016. Which to this day casts a looming shadow upon terrorist activities occurring in Balochistan and provides ample reason to understand Islamabad's suspicions against Indian intentions.
The Global Terrorism Index ranked Islamabad at 7th position, based on 297 terrorist incidents that have jolted Pakistan in 2020. Meanwhile, it has placed New Delhi at 8th position, in spite of 558 terrorist incidents that have taken place in India. The international community, although being double from those of Pakistan, did not only dangerously ignore Indian statistics, but they also managed to slightly maintain India's ranking stable. These concerns of authenticity of incidents recorded in Balochistan and evaluation of India's ranking in Global Terrorism Index, even after such a staggering difference in numbers of terrorism incidents between both countries; raises crucial investigative questions that should be answered for better assessment of national and international actions of both the states.