Towards Independence of the Biafra State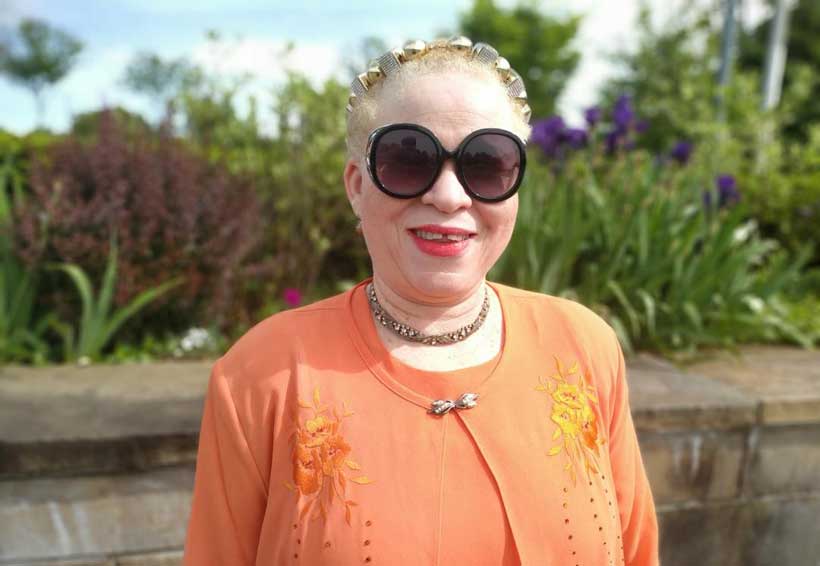 Ambassador Uche Ajulu-Okeke, a veteran Diplomat and Development Studies Expert with thirty-year achievements in the Nigerian Foreign Service. She is widely known for her performance orientation, positive mentorship and team spirit. In recognition of her high-level competences, the Anambra State Government appointed Ambassador Ajulu-Okeke to serve in various capacities. She also served in the All Progressive Grand Party (APGA), a Southeastern-based political party, before relocating to the United States.
In the present-day Federal Republic of Nigeria, several years after its independence, the leaders have not succeeded in rebuilding its state institutions enough to reflect all-inclusive ethnic diversity, let alone in adopting Western-style democracy that takes cognizance of different public opinions on development issues in the country. The struggle for and misuse of power have brought the country into a stalemate, disrupting any efforts to overcome the deepening economic and social crisis, she explained in her in-depth discussions.
In this interview with Kester Kenn Klomegah from Modern Diplomacy, Ambassador Uche Ajulu-Okeke further spoke about many other significant and outstanding issues that are creating tensions in the Federal Republic of Nigeria, and why the Biafra has to work unreservedly towards self-determination and independence. Here are the interview excerpts:
How is the situation, in your interpretation, in the Eastern regions that constitute Biafra today in Nigeria?
The situation in the region is dire depicting a derelict lack of infrastructure widespread unemployment, insecurity and youth hopelessness. As a result of decades of state endorsed systemic exclusion since the end of the Civil War, economic emasculation of the East by Nigeria in giving all Easterners £20 irrespective of previous bank holdings at the end of the war, State sponsored nepotic ostracism which eschewed merit and human enterprise from mainstream governance, Easterners found themselves at the brink of socio-economic exterminations and had to pull themselves up by sheer perseverance and dint of effort resulting in disenchantment with Nigeria and a massive migration to new diasporas.
In the region, what economic spheres are available for foreign investors? Currently what foreign players are showing interest in the region?
There are no foreign investors of repute in the region. However, a plethora of virile local entrepreneurs abound which provide fertile ground for viable foreign investment. The indigenous entrepreneurial spirit and the dexterous will to survive the odds has been of immense value in containing widespread poverty. To this end, a number of indigenous entrepreneurs such as Innoson Motors, Coscharis Forms, Lynden Forms, ABC Transport, Air Peace, AA Oil et cetera, have become successful industrialists from sheer dint of self-effort.
The economic spheres open to foreign investors will usher in unprecedented growth is in the area of human capital especially in the digital space. Human economy and venture capital leveraging on the age-old entrepreneurial apprenticeship tradition is the way to go for any foreign investor. No foreign investors are currently showing interest in the region due to heavy occupationist police and military presence in the region that does not permit the thriving nature of free enterprise to grow as people live and operate in a climate of persecution and fear.
What investment incentives and kinds of business support are available for foreign investors in Biafra?
The Republic of Biafra will emplace a sustainable merit-based investment regime and a justiciable investment clime based on the rule of law. With the emplacement of security and the rule of law, merit and equity in governance models and institutions and a sense of patriotism and belonging in the Citizenry, the restored Republic will lay enviable firm sustainable foundations for investor confidence and economic growth based on tried and tested models and international best practice. The model of business support incentives readily available to the People are the traditional entrepreneurial self-help. Highfaluting government postulations on business exist on paper but are beyond the reach and access of the common man, especially the unschooled rural dweller or urban slum dweller with no access to political or nepotic privilege.
Since 1970, after the civil war, has Igbo women's status changed in the Eastern Nigeria? Generally, what are the popular perceptions about Igbo women, as against Yoruba, in Federal Republic of Nigeria?
Nothing has changed for the Igbo Woman since after the Civil War. With the increasing socio-political incarceration endured by her male brethren, Igbo women lost their self-esteem. Popular perception of the Igbo Woman are no different from the plight of their male brethren. The renowned resilient strength and baseline support for which Igbo women are known for has been corroded by willful denial of opportunity by the Nigerian State. Many have been forced into unwholesome practices for basic sustenance and are now part of the human and brain-drain which has engulfed the East.
Do the social and cultural changes influencing the activities of women in Biafra State. Can you please discuss the main spheres where Igbo women are currently?
Currently Igbo Women agonize over the seemingly disparate dissipative efforts of their Male brethren in their quest for the restoration of Biafra. Within the sphere of Christianity however Igbo women have excelled and found avenues for self-worth and social expression as religious activities and platforms have created viable avenues to restore the self-esteem of the Igbo Woman. Also, Igbo Woman in the diaspora has again and again proved beyond all reasonable doubt her achievement orientation and resilience in all walks of life. Names like Chimamanda Adichie and Ngozi Okonjo-lweala are household names.
What are the challenges, in your view, that remain especially for Igbo women and the youth in the region of Biafra?
Several challenges exist, the first of which is coercive alien hostile occupation of our homeland which have severally subjected Igbo Women to rape, ravaging their homes and farmlands, decapitating their husbands and children and sources of traditional rural livelihoods. Widespread poverty, unemployment and unemployable skill sets, remain a major challenge. State endorsed occupation of large portions of rural and village communal lands by alien hostile Jihadists have hampered the ability of women to provide for their families as supportive income earners.
Many women and young graduates from schools and cannot find jobs as there are no factories to absorb them and Government, the major employer, has become an overburdened inept nepotism and corrupt. With the prevailing socio-economic climate and the steadily dwindling economic fortunes and hostile stance of the Government towards entrepreneurial endeavor of Easterners, the future is bleak for women and youth. The only glimpse of hope in the horizon is a fallback to the age-old traditional practice of nurtured apprenticeship has been the bulwark of survival and sustenance in the face of the current existential threat facing Easterners.
Could it have been better if the region were independent of the federal system of governance?
An independent Biafra will, of course, usher in a regime of laws. A merit-based system of law and order. Independent Biafra will emplace a just and fair system where merit is accorded due cognition and reward and criminality and kleptomania is eschewed. In five years of independence indigenous enterprise of the East will reach unparalleled heights with world class infrastructure and a first-tier digital economy. This will be achieved through the effort and resilience of the indigenous Peoples of Biafra. In the face of years of criminal neglect by Nigeria and our strong footing in the Diaspora, Biafra's emancipation and development will be the Eighth Wonder of the World.
In your objective assessment, what can you say are the current achievements or gains in the economic sphere for the Biafra under Federal President Buhari?
Absolutely nothing. The current entrapment of Biafra within the British Nigeria contraption prevents the actualization of its investment and development potential in all ramifications. This is why we Easterners want to delink from this entrapped arrangement called Nigeria.
What are some of the weaknesses and strengths of Nigeria's stranglehold on Biafra?
Nepotism at all levels and institutions of Government. Morbid corruption. Endemic kleptocracy. Ethnic cleansing and persecution of Christians and ethnic capture of the military and security apparatus of the State. Our current entrapment in Nigeria has been of no gain to the East and a lingering Albatross.
What do you suggest could be possible exit ways out from all these? Most probably, you would advocate for political independence, to become a separate republic?
Some members of the international community and the Comity of Nations were not part of and did not participate in the 1885 Berlin Conference which saw the scramble for and partition of Africa and heralded blatant conquest colonialism. Greedy European nations lumped indigenous nationalities together with little regard for their distinct indigenes and cultures identities. European colonialism therefore created unstable amalgamations of hitherto strange and alien groupings into artificial contemporary nation states of today.
In many African nations such as Nigeria, these indigenous nationalities have had a hostile acrimonious fractious relationship that has impeded development and led to unstable anarchy. The result is that there is massive corruption and widespread kleptocracy with indigenous ethnicities in power making strenuous effort to capture State resources to the exclusion of other groups. This scenario found in many African countries today have led to several Civil Wars and quests for self-determination notable of which is the Nigeria-Biafra War and the enduring quest for self-determination of the indigenous Peoples of Biafra and recently of the entrapped nationalities of the Western and Middle Belt Regions.
The international community has long recognized that the structure of many African states remains unsustainable due to the artificial nature of their creation. They also recognize that many of these indigenous nationalities such as the Igbo have enduring ancient democratic state and governance systems that were subsumed by colonial conquest and use capable of having separate countries as seen with the Republic of Biafra.
The way forward in restoring these ancient nationalities and bringing sustainable peace and development to the beleaguered peoples of Biafra is through the conduct of plebiscites that will afford the indigenous nationalities the inalienable right to choose how they are governed.
In Nigeria, the juxtaposition of ancient nationalities with incompatible values presently held together by a coercive military decree in a centrist top down military format federations, fundamental regional autonomies should be returned to the constituent indigenous groupings through the conduct of plebiscites. There should also be the renunciation of the military Decree 1999 Constitution which has been held the constituent indigenes hostage since 1999. A return to the truly democratic 1963 Constitution and holding of self-determination autonomy plebiscites for all indigenous nationalities will usher in sustainable development and peace.
Africa Needs Increased Financial Support to Achieve Sustainable Development Goals
Seventy-eight years ago, in the aftermath of the Second World War, the nations of the world made a solemn commitment to save future generations from the horror and the suffering of war.
Through the United Nations Charter these nations accepted a shared mandate to foster peace and to promote fundamental human rights, social progress and a better standard of life for all.
And yet, as we gather here, much of humanity is confronted by war and conflict, by want and hunger, by disease and environmental disaster.
Solidarity and trust between states is being eroded.
Inequality, poverty and unemployment are deepening.
In these conditions and in the wake of a devastating global pandemic, the achievement of the Sustainable Development Goals seem increasingly remote.
At the moment when every human effort should be directed towards the realisation of Agenda 2030, our attention and our energies have once again been diverted by the scourge of war.
But these woes, these divisions, these seemingly intractable troubles, can and must be overcome.
Over millennia, the human race has demonstrated an enormous capacity for resilience, adaptation, innovation, compassion and solidarity.
At this moment, we are all called upon to reaffirm these essential qualities that define our common humanity.
These qualities must be evident in how we work together as a global community and as nations to end war and conflict.
Democratic South Africa has consistently advocated for dialogue, negotiation and diplomacy to prevent and end conflict and achieve lasting peace.
It has committed itself to the promotion of human rights, human dignity, justice, democracy and adherence to international law.
From the experience of our own journey from apartheid to democracy, we value the importance of engaging all parties to conflicts to achieve peaceful, just and enduring resolutions.
It is these principles that inform South Africa's participation in the African Peace Initiative, which seeks a peaceful resolution of the conflict between Russia and Ukraine.
In this conflict, as in all conflicts, we have insisted that the UN Charter's principle of respect for the territorial integrity of every country should be upheld.
Our participation in the African Peace Initiative is informed by a desire to see an end to the suffering of those most directly affected by the conflict and the millions on our continent and across the world who, as a result of the conflict, are now vulnerable to worsening hunger and deprivation.
As the international community, we must do everything within our means to enable meaningful dialogue, just as we should refrain from any actions that fuel the conflict.
As we confront other conflicts in several parts of the world, including on our continent Africa, we need to be investing in prevention and peacebuilding.
We support the call by the UN Secretary-General in the New Agenda for Peace for Member States to provide more sustainable and predictable financing to peacebuilding efforts.
As a global community, we should be concerned by recent incidents of unconstitutional changes of government in some parts of Africa.
The global community needs to work alongside the African Union to support peace efforts in the eastern DRC, Libya, Sudan, Somalia, Mali, Central African Republic, South Sudan, northern Mozambique, the Great Lakes Region, the Sahel, Niger and the Horn of Africa.
The African Union Peace and Security Council has declared that it stands ready to deepen its cooperation with the UN Security Council to silence the guns on the African continent and to achieve peace, stability and development.
We are called upon to remain true to the founding principles of the United Nations, by recognising the inalienable right of the people of Western Sahara to self-determination in line with the relevant UN General Assembly resolutions.
We must work for peace in the Middle East. For as long as the land of the Palestinians remains occupied, for as long as their rights are ignored and their dignity denied, such peace will remain elusive.
The actions of the Government of Israel have imperiled the possibility of a viable two state solution.
The principles of the UN Charter on territorial integrity and on the prohibition on the annexation of land through the use of force must be applied in this situation.
South Africa continues to call for the lifting of the economic embargo against Cuba, which has caused untold damage to the country's economy and people.
Sanctions against Zimbabwe should also be lifted as they are imposing untold suffering on ordinary Zimbabweans.
As many people around the world are confronted by hunger and want the essential human qualities of cooperation and solidarity must be evident in the actions we take to bridge the divide between wealthy and poor.
We must summon the necessary will and resolve to regain the momentum towards the achievement of the 2030 Agenda.
This means that we must address the fundamental development challenges that have long characterised our unequal world.
To address the developmental challenges that face many people in the world we required targeted investment, technology transfer and capacity building support, especially in key areas such as industrialisation, infrastructure, agriculture, water, energy, education and health.
This also requires predictable and sustained financial support, including supportive trade policies, from the international community.
We call on our partners from wealthier countries to meet the financial commitments they have made.
It is a great concern that these wealthier countries have failed to meet their undertakings to mobilise 100 billion dollars a year for developing economies to take climate action.
We support the proposals outlined in the Secretary-General's Sustainable Development Goals Stimulus.
In particular, we support the call to tackle debt and debt distress, to massively scale up affordable long-term financing to 500 billion dollars a year, and to expand contingency financing to countries in need.
It is a grave indictment of this international community that we can spend so much on war, but we cannot support action that needs to be taken to meet the most basic needs of billions of people.
The achievement of the Sustainable Development Goals depends fundamentally on the empowerment of women in all spheres of life.
Social and economic progress will not be possible unless we end gender discrimination. We must ensure that there is equal access for women to health care, education and economic opportunities.
We must pay particular attention to the provision of adequate health services to every woman, child and adolescent. By doing so, we will fundamentally improve the health and well-being of all.
The empowerment of women must be central to the actions we now take towards the realisation of Agenda 2030.
The essential human qualities of innovation and adaptation must be evident in the actions we take to prevent the destruction of our planet.
Africa is warming faster than the rest of the world.
We are told that of the 20 climate hotspots in the world, 17 are in Africa.
Centuries after the end of the slave trade, decades after the end of the colonial exploitation of Africa's resources, the people of our continent are once again bearing the cost of the industrialisation and development of the wealthy nations of the world.
This is a price that the people of Africa are no longer prepared to pay.
We urge global leaders to accelerate global decarbonisation while pursuing equality and shared prosperity.
We need to advance all three pillars of the Paris Agreement – mitigation, adaptation and support – with equal ambition and urgency.
African countries, alongside other developing economy countries, need increased financial support to both implement the 2030 Agenda and achieve their climate change goals in a comprehensive and integrated manner.
We need to operationalise the Loss and Damage Fund for vulnerable countries hit hard by climate disasters, as agreed at COP27.
Africa has embraced this challenge.
Africa is determined to deploy smart, digital and efficient green technologies to expand industrial production, boost agricultural yields, drive growth and create sustained employment for Africa's people.
As the global community, we must ensure the essential qualities that define our humanity are evident in the institutions that manage the conduct of international relations.
We require institutions that are inclusive, representative, democratic and advance the interests of all nations.
We require a renewed commitment to multilateralism, based on clear rules and supported by effective institutions.
This is the moment to proceed with the reform of the United Nations Security Council, to give meaning to the principle of the sovereign equality of nations and to enable the council to respond more effectively to current geopolitical realities.
We are pleased that the Common African Position on the reform of the Security Council is increasingly enjoying wide support.
This process must move to text-based negotiations, creating an opportunity for convergence between Member States.
We must ensure that the voice of the African continent and the global South is strengthened in the United Nations and broader multilateral system.
All the peoples represented here in this United Nations had their origins in Africa.
In Africa, they developed the tools and capabilities to spread across the world and achievable remarkable feats of development and progress.
Despite its history, despite the legacy of exploitation and subjugation, despite the ongoing challenge of conflict and instability, Africa is determined to regain its position as a site of human progress.
Through the African Continental Free Trade Area, which is creating a wider seamless trading area of low tariffs and accelerated interconnectivity, African countries are mobilising their collective means and resources to achieve shared prosperity.
Through the African Continental Free Trade Area, African countries are establishing the foundation for a massive increase in trade, accelerated infrastructure development, regional integration and sustainable industrialisation.
As the global community, we have the means and we have the desire to confront and overcome the enormous challenges that face humanity today.
As the nations gathered here in this General Assembly, let us demonstrate that we have both the will and the resolve to secure a peaceful, prosperous and sustainable future for our world and for the generations that will follow.
A New Wave of Leaders in West Africa: A departure from instability to stability
In recent years, West African countries have witnessed a notable shift in political dynamics, characterized by the emergence of a new wave of politicians. These leaders, often hailing from younger generations, mostly military, bring with them a fresh perspective and a renewed commitment to addressing the pressing concerns of their countries. Several countries in sub-Saharan Africa have experienced a resurgence of coup d'états, marking the departure from instability to stability with a better political landscape compared to previous decades per se. This phenomenon prompts a critical examination of the underlying factors driving these political transformations and their implications for governance, stability, and regional dynamics in West Africa. In this context, it becomes imperative to analyze the interplay between these new political actors and the resurgence of coup d'états and to discern the broader implications for the socio-political landscape of the region.
Causes and Catalysts of Coup d'états in African Countries
The surge in coup d'état in some sub-Saharan African countries seems to be a departure from a long hold of colonialists to freedom. Recently, the crisis in Burkina Faso has spotlighted a shift in political approaches, with a new generation of politicians aiming to address the pressing concerns faced by the society, particularly the youth, who are growing up on a path seemingly devoid of opportunities. Following Burkina Faso, Niger has witnessed a change in leadership due to the predecessor's failure to adhere to the law and serve the interests of the people. Prior to Niger, Mali boldly resisted colonialists, and now Gabon has taken a similar stance. What is the correlation or the relationship between these coup d'états, and what are the possible causes?
The coup d'état in Mali raised a lot of concerns about France's foreign policies in Africa, but the narrative on the international realm seems to favor the country with the higher bargaining power. In most of the African countries, instability and political tensions have become common. A surge of grievance and discontent with leaders has emerged as people become increasingly open-minded, largely due to the influence of social media platforms. This trend has raised questions about the fragility of governance structures in several African countries and the challenges they face in consolidating democratic institutions. Factors such as political corruption, socioeconomic disparities, ethnic and regional tensions, and security threats have contributed to the resurgence of coup attempts. For instance, Burkina Faso experienced a revolt in 2014, leading to a transition towards a more democratic system. Similarly, Sudan saw mass civilian protests in 2019 and recently in Gabon, ultimately bringing down a longstanding autocratic or so-called democratic leader. These examples highlight the complex dynamics at play in Africa's evolving political landscape, where both traditional military-led coups and hybrid models involving various actors are on the rise.
The international community and regional organizations such as the African Union (UA), and the Economic Community of West African States (ECOWAS), also known as CEDEAO in French, have been actively engaged in responding to these coup attempts. Diplomatic efforts, peacekeeping missions, other military interventions, and even sanctions have pressured coup leaders and sought resolutions that align with democratic values. However, the effectiveness of these interventions varies from case to case, and the delicate balance between stability and democracy remains a central challenge. As Africa navigates this period of political
transformation, there is a growing need to strengthen institutions, foster civic engagement, and uphold the rule of law to ensure that the departure from instability leads to lasting stability and democratic progress on the continent (Nkurunziza, 2020; Williams, 2018; Kandeh, 2021). However, despite the coup attempts, poor governance and political corruption remain some serious unsolved issues.
Governance Failure and Political Corruption
While the surge in coup d'états may appear concerning at first glance, it also signals a shifting dynamic in African politics. It reflects a growing desire for accountable governance and the rejection of autocratic regimes, as citizens increasingly demand transparency, representation, and a voice in their countries' affairs. This changing political landscape is echoed in the popular uprisings and movements that are sweeping across the continent. There is an increasing belief that a positive change and the determination of African citizens to shape their own political destinies can be a reality. However, unexpected rise in coup attempts continues to raise concerns about the region's progress towards stability and democratic governance. Factors such as socioeconomic disparities, governance failures, and security challenges have contributed to the fertile ground for discontent and unrest. An analysis of these factors and reforms from one regime to another is not convincing since the political landscape never really change and the leaders kept falling in the same path.
Governance failures and political corruption have long been persistent challenges in Africa, contributing to instability, economic stagnation, and diminished public trust in institutions. Weak governance structures, characterized by inadequate checks and balances, limited transparency, and a lack of accountability mechanisms, have allowed corruption to thrive. The misallocation of public resources and embezzlement of funds intended for essential services like healthcare, education, and infrastructure development have been detrimental to the well-being of citizens (Osei-Tutu & Mahama, 2017). This pervasive corruption not only hampers economic growth but also undermines the legitimacy of governments and erodes public confidence in the effectiveness of state institutions. The impact of corruption on development is particularly pronounced in several sectors like healthcare and education, where limited resources are stretched thin, leading to inadequate service provision and compromised public welfare (Méon & Weill, 2010). Efforts to combat corruption and improve governance in Africa are crucial for fostering sustainable development and ensuring that the benefits of economic growth are equitably distributed among all citizens, but first and foremost, strengthening institutional frameworks, promoting transparency, and empowering civil society are essential to address the challenges that are facing African countries.
Transitions to stable governance and the path from instability to stability
A successful transition to stable governance can provide valuable insights into the key factors and strategies that may contribute to sustainable political stability. Ghana has experienced a successful transition from military rule to democratic governance in the early 1990s. Through a combination of strong civil society activism, international support, and an effective transitional justice mechanism, Ghana has managed to establish a stable democratic system, and still today there is no coup attempt. The establishment of democratic institutions, coupled with a commitment to the rule of law, allowed for the peaceful transfer of power through multiple elections, solidifying Ghana's reputation as one of the most politically stable countries in West Africa. I hope that Mali, Burkina Faso, Niger, and Gabon will seize the opportunities presented to forge a more robust democratic system anchored in resilient and trustworthy institutions. These foundations, coupled with effective accountability mechanisms, hold the potential to catalyze the restoration and progress of these nations.
In examining the emergence of the new wave of politicians in West African countries alongside the resurgence of coup d'états, it has become evident that Africa is at a critical juncture in its political evolution. The dynamic between these factors highlights a complex struggle for governance and stability. While the infusion of fresh perspectives offers a promise for transformative change with youth conscious awakening, the specter of coup d'états must serve as a stark reminder of persisting challenges and the need for robust democratic institutions. The success of the new leaders in this political landscape may require a commitment to inclusive governance, transparency, and accountability. Learning from the successes and failures of past political transitions will be instrumental in steering these nations towards a future characterized by stable, prosperous, and democratic societies. The path ahead may be fraught with obstacles, but with determination, strategic foresight, and a collective dedication to the betterment of their nations, West Africa has the potential to emerge stronger and more resilient than ever before.
Africa is not yet a paradise, Russia must learn to navigate the challenges
With the emerging multipolar world, Russia has to ditch its decades-long peripheral engagement with Africa. In practical terms, the first Russia-Africa summit was to raise relations unto a more quantitative level, especially promoting frequent interaction and boosting presence in economic spheres. Winning Africa's sympathy through hyperbolic pledges and promises, tonnes of bilateral agreements most of which have largely remained unfulfilled, would not be enough in this competitive geopolitical era. Beyond Sochi and St. Petersburg summits, however, policy proposals until now lack effective visible actions. Critics say Russia, most probably, needs to show some degree of assertiveness.
In the past few years, Russia's geopolitical influence has already been heard on the global stage. It claims to be pursuing an integrative multipolar relations with friendly countries around the world, including those in Africa. But Russia is still not a popular holiday destination for Africa's political elite, corporate business leaders and middle-class. The politicians and corporate business leaders highly prefer to spend their vacation in the United States and Europe, some Asian destinations are increasingly becoming their preferential choice. That trend is unlikely to change, it will remain as such for the next decades.
After the first symbolic Russia-Africa summit in the Black Sea city of Sochi in October 2019, both Russia and Africa adopted a joint declaration – in fact a comprehensive document which outlines various parameters for uplifting cooperation into a new qualitative stage.
In order to boost effective economic interests and to foster cooperation, frequent interaction is therefore necessary. The frequency of interaction should not only be established during summits, but some basic strategic steps and measures are necessary to encourage simply holiday travels to both regions. These are significantly missing in the current relations between Russia and Africa. Critics often say Russia is contributing enormously to its own so-termed isolation, it closes its doors especially when there are huge opportunities to develop first-class tourism.
With current geopolitical situation, Africa's middle-class estimated at 380 million still have other suitable alternative holiday destinations. Moscow, St. Petersburg and Sochi beach or Crimea are not their desired priority for spending vacations. Russian tour operators acknowledge that there is nothing such as African tourism to Russia. On the opposite side, Morocco, Egypt, Seychelles, South Africa and Zanzibar are the few African destinations popular among Russian vacationers.
The second summit declaration on 28 July 2023 in Saint Petersburg, points to building on the historical and time-tested friendly ties between the Russian Federation and African States. Here Russia officials only dream of official state visit by heads of African states and ministers as an essential pillar of their version of multipolar world.
Since the first symbolic Sochi summit held 2019, very little has happened on the tourism, social and cultural sides. Russia and Africa have been discussing how best to explore untapped resources, the possibilities of promoting cooperation in the field of tourism, dissemination of information on tourism opportunities of the Russian Federation and African States.
Meanwhile, Russia and Africa have agreed to promote exchanges of delegations, athletes, teams, coaches and other specialists in the field of sports training. And further down, take steps toward ensuring respect for the rights of journalists and promoting the development of media outlets. While reiterating professional training programmes, academic and student exchanges et cetera, all these have, in practical terms, remained largely as official documents stacked in computerized files and would later be pushed into electronic historical archives.
For the past few years since Sochi, the first declaration remains tacitly as a declaration. The basic question often asked is for what purposes are the summit declarations. Worse, series of speeches and juicy-coated remarks are seemingly for linguistic colouration. "Russia is ready to build multifaceted relations with Africa. If Russia Wins, Africa Wins!" remarked by the Current Chairman of the African Union, Comoros President Azali Assoumani during the late July St. Petersburg summit.
After the first Russia-Africa summit held in Sochi (2019), and within the framework of the joint declaration that was adopted, the Ministry of Foreign Affairs of the Russian Federation created a Secretariat of the Russia-Africa Partnership Forum. With hopes for a comprehensive and enduring collaboration on long-term programs, Secretariat of the Russia-Africa Partnership Forum has since then been networking for potential Russian, African and international organisations with the aim of effectively promoting Russia's economic interests in Africa and to foster mutually beneficial cooperation with African countries.
Early September 2023, local Russian media abuzzed with latest information emerging from the Russian Ministry of Foreign Affairs that Russia plans 'visa-free regime' with all African countries, referring to the fact that it was within the framework of Russia and Africa's action plan adopted at the second summit in St. Petersburg.
Our investigations and research indicate that Russia has visa-free agreements with six African countries. And visa-free regime only applied to African countries that signed agreements with Foreign Ministry. Within the agreements, only holders of diplomatic passports are permitted under this consular agreement. Moreover, the point on developing or facilitating work, easing contacts with African countries, between ordinary citizens of Russia and Africa still need visas to travel both ways.
According to sources monitored, agreements have to be signed after successful negotiation with Russian authorities. One source confirmed in an interview with me that Russia has an agreement on visa-free travel for holders of diplomatic service passports with 32 countries on the continent, and yet refused to make public and to the media the official list of approved African countries.
Russian President Vladimir Putin and the African leaders adopted the final declaration of the second Russia-Africa summit. An action plan of the Russia-Africa Partnership Forum for the period 2023-2026 and a number of other documents were also adopted.
In addition, a number of agreements, contracts and other documents related to various areas of cooperation between Russia and Africa were approved on the sidelines of the forum and the summit.
"We highly appreciate the results of our joint work at the summit. I am confident that the results achieved will form a good basis for further deepening the Russian-African partnership in the interests of prosperity and well-being of our peoples," Putin said in a speech posted to official Kremlin website.
Putin was pleased with the results of the summit, which was held in a "constructive and very friendly atmosphere." Russia and the Africa have confirmed their position on the formation of a multipolar world order.
According to the stipulated rules and regulations, the Russia-Africa summit will be held every three years. In the period between the Russia-Africa summits, the mechanism of dialogue partnership will operate, regular political consultations will continue through the Ministries of Foreign Affairs of Russia, African countries and the leadership of the African Union.