Turkey's Authoritarian Policy on NATO Principles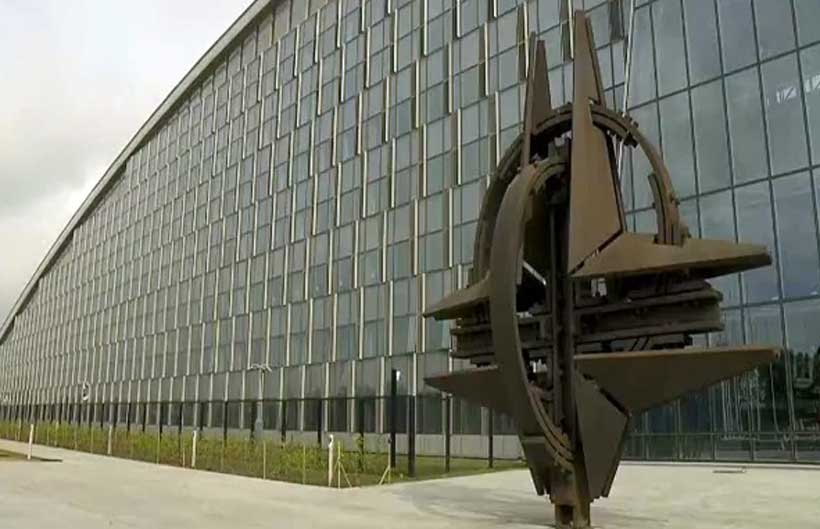 Since Erdogan's assumption of power in Turkey in 2003 and his party's control of state institutions. He practices a repressive, authoritarian policy hostile and inconsistent with the liberal, democratic values ​​of NATO. The gray policy increased ferocity and gravity when the coup occurred in 2016, Erdogan involved in violations of human rights and the suppression of freedoms, and he alliances with authoritarian regimes such as Iran and Russia. Moreover, his involvement in supporting terrorism in the region, creating chaos and wars. In addition, he is challenging NATO, the United States security strategy and their geopolitical interests. This policy has grave consequences for NATO countries and their allies and poses a great challenge for them that Turkey's transition to a policy with practices that are contrary to international law and democracy. It is an authoritarian approach that needs to be addressed and dealt with quickly.
Analyzing, Problem and Risks
Erdogan has great aspirations to be the Sultan of Turkey and Muslims in the world to restore the glories of his Ottoman grandparents in controlling the Middle East and Europe. So, he changed the Turkish constitution to control the country and under the pretext of attempting a coup against him, he pursued a fierce policy against opponents, civil organizations, and the suppression of freedom of expression and the press and practiced killings and arrests of Kurds. This is a regression of democracy and an escalation of the authoritarian model. It also interfered in Syria militarily, against the NATO – US ally (Kurdish Forces) who were fighting ISIS. Erdogan has also resorted to supporting Islamic extremists by converting a crossing for them to Syria and Iraq to join ISIS. He supported the jihadists to go Syria to join ISIS, Alnusrra and Al Qaeda and fight the Syrian regime and the Kurds. Moreover, interfered in Egypt and Libya with the support of the Muslim Brotherhood, as well as its threat to Greece, Cyprus and NATO countries through refugees and sending Islamic extremists. Turkey also explores oil and gas in the Mediterranean, ignoring the European Union's protests. This contributed to instability in the region, and constituted a great tension in relations between Turkey, the United States, and NATO. Because of that Erdogan policy, which is hostile to NATO's goals based on democratic values, achieving stability and peace, fighting terrorism and the rule of law. Erdogan is taking advantage of his country's membership in NATO and dragging it to wars in the region. He is seeking to impose what he wants on them, and his threat to close NATO military bases in Turkey. In addition, He considers Russia an ally, despite it being a threat to NATO. Despite warnings from NATO and America, he obtained the Russian missiles. So, this is a dangerous development that will allow Russia to spy on the defense and security strategy of NATO and sabotage it and know the ability of American combat aircraft. Russia will seek to fulfill the desire of Erdogan to acquire a nuclear reactor, which will be the greatest threat to NATO and its security. All this produced a relationship that became hostile everywhere. Turkey has turned its system into a dictatorship and radical Islamic fundamentalism., day after day, Erdogan has turned into authoritarianism without shame, and has become a threat to democracy and the interests of NATO countries.
NATO Policy to Turkey
Protecting Europe from any further expansion of the Soviet Union's sphere of influence and interference was the main argument for expanding NATO membership, to include Turkey in 1952. Turkey, in turn, sought to be part of the European club and approached the West. That is why the US military presence in Turkey with conventional and nuclear forces was against the Soviet threat as well as against the potential effects of instability and conflicts in the Middle East. Where the strategic interests of the allies always dominate relations between Turkey and NATO, during and after the Cold War. That is why Turkey was under the protection of NATO and its supply of advanced weapons. Turkey is an important member of NATO because of its strategic location between East and West, and its control of the Bosporus and Dardanelles to prevent Russia from reaching the Mediterranean Sea. Also hosting the Turkish Incirlik base for the American forces and the Patriot missiles, Turkey's contribution to NATO with its soldiers in Kosovo and Afghanistan and supporting NATO's military and financial tasks. That is why Erdogan takes advantage of all this to use him in his despotic policies and practices that are angering NATO countries and increasing their division. The preamble to the 1949 NATO Treaty states that NATO members are "determined to protect the freedom, shared heritage, and civilization of their people, based on the principles of democracy, individual freedom, and the rule of law." That is why the member states of NATO are very concerned about the changes taking place in Turkey, but nonetheless NATO seeks to preserve the relationship with Turkey and not leave the alliance. This policy towards Turkey tarnishes the alliance's image and mission, weakens democracy and the rule of law, and further weakens the alliance. It contributes to encouraging Erdogan to escalate his influence by supporting extremist Islamic movements, ISIS, Al-Qaeda and Al-Nusra Movement, and thus the terrorism industry in the Middle East, and its export to Europe. So, they should deal Turkey practices as a "frenemy" and adopt the term that has been applied to Pakistan.As a result, if NATO remains silent toward Erdogan's authoritarian policies, which are hostile to liberal and democratic values, and his cooperation with Iran and Russia, we will find NATO implicated and responsible for Turkey's crimes, where war crimes inside Syria and ethnic cleansing of the Kurds, as well as its interference in Libya. This will send NATO into wars to defend a member of the alliance. This will bring disaster, instability and the possibility of Iran and Russia affecting NATO's security and military affairs through their relations and strategic cooperation with Turkey.
Policy Recommendations
Imposing economic and military sanctions.
Stop the negotiations on Turkey joining the European Union permanently.
NATO should announce to Turkey its refusal to obtain nuclear weapons.
Transfer nuclear weapons of the United States and the NATO military presence from Incirlik Base, to Jordan, Iraqi Kurdistan.
Forming an investigation committee on war crimes, ethnic cleansing, and demographic change against the Kurds committed by Turkey and extremist Syrian militias.
Amend and review NATO laws to expel and punish Turkey.
It is important for NATO allies to cooperate together in the UN Security Council to put pressure on Turkey and stop its authoritarian policies.
Investigate crimes against humanity committed by Turkey and the Syrian National Army militia in Syria against Kurdish civilians, and their role in supporting terrorism and extremism.
The US military is operating in more countries than we think
"Irregular warfare" is defined by Pentagon as "competition… short of traditional armed conflict" or "all-out war." A new report finds that Pentagon uses 'security cooperation' programs for 'secret wars,' recommends that Congress rein them in.
U.S. military forces have been engaged in unauthorized hostilities in many more countries than the Pentagon has disclosed to Congress, let alone the public, according to a major new report released by New York University School of Law's Brennan Center for Justice.
"Afghanistan, Iraq, maybe Libya. If you asked the average American where the United States has been at war in the past two decades, you would likely get this short list," according to the report, Secret War: How the U.S. Uses Partnerships and Proxy Forces to Wage War Under the Radar.
"But this list is wrong – 'off' by at least 17 countries in which the United States has engaged in armed conflict through ground forces, proxy forces, or air strikes."
"This proliferation of secret war is a relatively recent phenomenon, and it is undemocratic and dangerous," the report's author, Katherine Yon Ebright, wrote in the introduction. "The conduct of undisclosed hostilities in unreported countries contravenes our constitutional design. It invites military escalation that is unforeseeable to the public, to Congress, and even to the diplomats charged with managing U.S. foreign relations."
One such program authorized the Defense Department to "provide support to foreign forces, irregular forces, groups or individuals engaged in supporting or facilitating authorized ongoing military operations by United States special operations forces to combat terrorism."
According to the report, that "support" has been broadly — or, more accurately, too broadly — interpreted by the Pentagon. In practice, it has enabled the U.S. military to "develop and control proxy forces that fight on behalf of and sometimes alongside U.S. forces" and to use armed force to defend its local partners against adversaries (in what the Pentagon calls "collective self-defense") regardless of whether those adversaries pose any threat to U.S. territory or persons.
"I've got guys in Kenya, Chad, Cameroon, Niger [and] Tunisia who are doing the same kind of things as the guys in Somalia, exposing themselves to the same kind of danger," bragged Brigadier Gen. Donald Bolduc (ret.), who commanded U.S. special forces in Africa until 2017 and is currently running as a Republican for the U.S. Senate in New Hampshire. "We've had guys wounded in all the types of missions that we do."
The report, which relies on published work by investigative reporters, interviews with knowledgeable officials and congressional staff, official documents and records, as well as the author's legal analysis, identifies such countries as: Somalia, Cameroon, Afghanistan, Egypt, Iraq, Kenya, Lebanon, Libya, Mali, Mauritania, Niger, Niger, Nigeria, Syria, Tunisia, and Yemen.
But it stressed that the list is almost certainly not exhaustive.
Fifty countries, from Mexico to Peru in the west to Indonesia and the Philippines (where U.S. forces are known to have taken part in combat operation) in the east, and covering 22 countries in North and sub-Saharan Africa alone (not to mention Ukraine) had programs in place as of mid-2018, according to the report.
"Broadly speaking, the purpose of the authority is to take the Pentagon's approach of creating and controlling partner forces and wield it against countries like China, Russia, Iran, and North Korea," – according to the report.
International Affairs
Gung-ho statements by India's jingoist military and civil leaders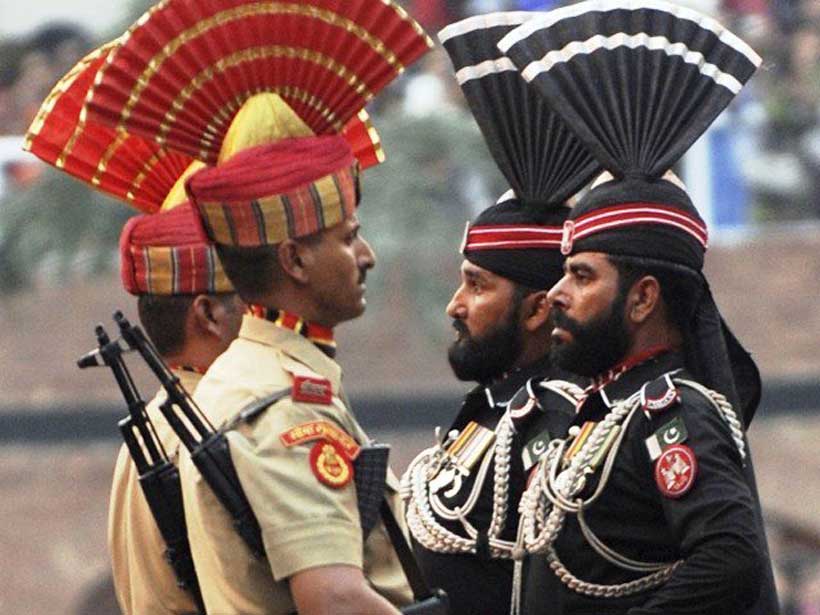 Cross fire between Indian and Pakistan forces was a recurrent phenomenon. It usually hurt the unarmed civilians rather than the troops. Realising futility of intermittent exchange of fire across the border, India and Pakistan, always at daggers drawn, agreed to ceasefire that is still being upheld. However, an agreement on no-firearms use between the two countries, akin to Sino-Indian agreement, is nowhere in the offing. Despite the accord, India and China still engaged in fisticuffs at Galwan.
As if in deliriums tremens, India's Northern Army Commander Lt General Upendra Dwivedi shouted, "As far as the Indian Army is concerned, it will carry out any order given by the Government of India [to annex Azad Kashmir and Gilgit Baltistan "(Whenever such orders are given, we will always be ready for it, The News International, November 22, 2022).
His statement is a sycophantic follow-up to a similar statement by India's defence minister Rajnath Singh "of taking back PoK". Besides Rajnath many other Indian leaders including Bipen Rawat, Ajit Doval and Narendra Modi have made provocative statements about AK and GB. Pakistan's army chief has replied to Dwivedi's statement in befitting words. In 1994, India's lok Sabha (house of people) passed aresolution under the then prime minister Narasimha Rao. The resolution stated that AJK and GB are an integral part of India by virtue of Jammu and Kashmir's accession to India.
India's claim to accession of the Jammu and Kashmir is unfounded. India never showed the so-called Instrument of accession to the United Nations. The UNO passed two resolutions to outlaw probable accession by the puppet JK assembly to India. The UN resolutions recognise that the dispute could be resolved only through a plebiscite. Till about 1954, India continued to owe allegiance to the UN resolutions. Then in a volte face, Nehru declared that the UN resolutions are mediatory, not mandatory in nature. India's unilateral renunciation of the UN resolutions eminently qualified it as a rogue state subject to international sanctions.
India treacherously annexed over 500 other princely state by hook or by crook. For instance, Junagadh annexation is still an unresolved item on UN agenda.
Dwivedi means 'one who knows two vedas'. In Sanskrit, Dvi means 'two' and Vedi means 'to see'. Therefore, a Dwivedi is one with 'two-fold vision', or someone who is able to distinguish between right and wrong. The general's statement reflects that he has purblind vision, not seeing consequences of a war between two nuclear armed neighbours. Victory in case of a nuclear confrontation will, at best, be pyrrhic.
Dwivedi appears to have been infatuated by provision of K9-Vajra self-propelled howitzer (50 mile range) is being manufactured by Larsen and Toubro in Gujarat. China has already provided Pakistan similar howitzers to neutralize India's fire power (China supplies mounted howitzers to Pak to maintain arms parity with India, Hindustan Times Jan 27, 2022).
Dwivedi appears to be oblivious of facts about Azad Kashmir and Gilgit Baltistan.
Gilgit Baltistan
On November 1, 1947, the governor of Gilgit, Brig Ghansara Singh surrendered to the Gilgit Scouts and signed an instrument of surrender on November 3, 1947. The people of the region proclaimed Gilgit as part of Pakistan and hoisted Pakistan's flag. Skardu was liberated after about a year on August 14, 1948, when Lt Col Thapa of 6th Jammu and Kashmir infantry along with 250 soldiers surrendered to liberation forces.
Historian Yousaf Saraf if of the view that Gilgit –Baltistan is a part of Azad Kashmir as is evident from Accord signed between AK and Pakistan government. Sartaj Aziz committee recommended to the federal government to make Gilgit-Baltistan a full-fledged province with representation in both the houses of parliament.
A psycho-analytic view" Indian leaders "frogs"
Indian civil military leaders suffer from a fight-and-flight complex. The human beings, particularly the macho typos, like Indian military leaders, think they are independent decision makers. But, subconsciously they are slaves to the subconscious to the scripts they have learned to live with. In his book, Scripts People Live, Claude Steiner analyses "life scripts" which we choose at an early age and which rule every detail of our lives until our death. Steiner postulates that people are innately healthy but develop a pattern early in life based upon negative or positive influences of those around them. Thus children decide, however unconsciously, whether they will be happy or depressed, winners or failures, STRONG or dependent, and having decided, they spend the rest of their lives making the decision come true. For those who choose a negative script, the consequences can be disastrous unless they make a conscious decision to change.
The tragedy is that the person who needs to rewrite his or her life script most is unwilling to admit that he needs to revamp his life script.
Narendra Modi is such a person who by his conduct and political statements reflects that he suffers from a negative life script. He wants to pose as a "prince", though he is actually a "frog". Modi's recent statements provide a clue how he is neurologically programmed.
Concluding reflections
Modi is convinced that his electoral achievements are due to his Macho (strongman) image. Lest his image should be shattered he delayed withdrawing anti-farmer laws for about a year since the farmers began protesting. He trumpets his "surgical strikes", celebrates "Kargil victory", and anti-Muslim citizenship laws.
Modi is still fettered to his teen-age memory of being a waiter at a tea-stall. The Modi government should turn a new leaf in India's relations with its neighbours by shunning the strong-man image. He could do better by attending to the economic welfare of the masses and promoting social harmony.
Ukraine recruits fighters from Africa
"If Ukraine decides to pay me a very good amount of money, which I know I cannot earn here, I will definitely go there and fight," Kimanzi Nashon, a student in the Kenyan capital Nairobi said. "When we go there, and then the war ends before anything happens, I will come back to Kenya and be a millionaire."
And Nashon isn't alone in harboring such naive thoughts of being a hired fighter in Ukraine.
"If an opportunity presented itself for me to fight in Ukraine as a mercenary, I would be on my heels running there," Beatrice Kaluki, who is unemployed in Kenya, told 'Deutsche Welle'. "I would rather die on the front line in Ukraine knowing that my family would be compensated even after my death, rather than die from depression because of the insane unemployment rate!"
However, African countries have come out strongly to condemn Ukraine's call for African fighters to join the "international legion" against the Russians.
Now Nigeria, Senegal and Algeria have criticized Ukraine's efforts to enlist international fighters as it resists a Russians. Analysts say those who have responded to the call need to reconsider.
According to Ryan Cummings, director of 'Signal Risk', a South African-based security risk management consultancy, 'President Zelenskyy might be capitalizing on Africa's challenging socio-economic conditions to lure African fighters to Ukraine.' According to the Nigerian daily, 'The Guardian', more than 100 young men registered their interest in fighting for Ukraine at the country's embassy in Abuja.
A spokesperson for Nigeria's foreign affairs minister, Francisca Omayuli, said Nigeria would not allow its nationals to volunteer as mercenaries.
Senegal has also expressed its displeasure with Ukraine's government, saying that at least 36 people in Senegal were ready to confront Russian forces. Senegal's Ministry of Foreign Affairs said that it was astonished to learn that the embassy of Ukraine in Dakar had posted an appeal on its Facebook page for foreign citizens to come to Ukraine's military forces.
In a statement, the Senegalese government criticized the initiative and warned its citizens that recruiting volunteers, mercenaries, or foreign fighters on Senegalese soil is illegal.
"These young people who want to get involved [in Ukraine] have not fully considered political or religious implications," said Serigne Bamba Gaye, a researcher on peace, security and governance at the US-based Peace Operations Training Institute (POTI).
"They are only interested in answering a call without perhaps understanding the issues surrounding the Ukrainian conflict," Gaye said.
For security and risk analyst Ryan Cummings, African countries need to consider the implications of allowing their citizens to travel to Ukraine as hired guns. "Russia has stated any country that is actively assisting Ukraine in this war, or as Russia calls it: 'A special military operation to demilitarize and de-nazify Ukraine,' will be considered at war with Russia," he said.
He warned that the Kremlin could also retaliate by ending diplomatic relations with African countries that support Ukraine in this way.