Artificial Intelligence and U.S: National strategic approach against future technological threats
Artificial Intelligence (AI): too many words revolve around this concept, but there is not still a standard definition to define its meaning and importance.
To start with, it is fundamental to understand what is generally meant by artificial intelligence.
In the broadest terms, the AI it is the ability of a technological system to sort out problems or perform tasks and activities typical of the human mind and ability. Looking at the IT sector, we could identify AI as the discipline that deals with machines (hardware and software) capable of taking actions autonomously.
Increasing trust in and adoption of AI are necessary ingredients for economic growth and the fuel for future innovations that can benefit society as a whole. Hence, it is a natural consequence how AI warrants attention from States and their Governments and why the White House has been particularly investing its resources in the AI Research and Development (R&D) since years.
AI is definitely inclined to metamorphose every industry and is forecasted to be impactful on every edge of the Department of Defense (DoD) in the long run. Through spanning operations, training, sustainment, force protection, recruiting and healthcare, the US are gaining an opportunity to sharpen the national security, enhance the affordability of military operations, ward citizens and shielding the allies.
According to the Summary of the 2018 National Defense Strategy of USA, the strategic approach must consist in "anticipating the implications of new technologies on the battlefield, rigorously defining the military problems anticipated in future conflict and fostering a culture of experimentation and calculated risk-taking".
Demonstrating constant attention to the topic, in May 10, 2018, the White House hosted the Artificial Intelligence for American Industry Summit to highlight the need of maintaining the United States leadership in the age of Artificial Intelligence and promise its engagement in AI R&D.
One month later, United States Chief Technology Officer Michael Kratsios led the American delegation to the G7 Innovation and Technology Ministerial. All G7 members agreed on adopting AI technologies in ways that advance security, peace, and stability via promoting education initiatives and public awareness of the benefits gained thanks to AI, including the respect for privacy as a fundamental value, complying with lawful frameworks for data protection and developing devices able to ensure the accountability of AI systems.
On the wake of these events, in 2018 the United States Department of Defense (DoD) articulated its approach and strategy for advancing the acquisition of AI-enabled capabilities to hone the efficiency of their missions and empower military with a view to the national security.
According to the Summary of the 2018 Department of Defense Artificial Intelligence Strategy, the initiatives launched by the Department concerned:
seizing AI impact through creating a common foundation of shared data, reusable tools and standards which enable decentralised development and experimentation;
focus on a leading AI workforce, by a risk-informed method towards AI implementation;
negotiating with academic, industry and international allies and partners to tackle the global challenges;
driving to military ethics and AI safety in accomplishment with laws and values.
To further seize upon the outstanding potential of AI technology, the Joint Artificial Intelligence Center (JAIC) has been established in 2018 with the purpose to advance the American national security. Hence, the JAIC has rapidly become a jolly of the DoD strategy.
The Center has been meant to leverage the AI-enabled capabilities, balancing the imminent impact of AI within the Department and harmonising all the DoD AI activities.
In more detail, the JAIC accountabilities equalised the aforementioned DoD initiatives and additionally it held promise to pursue an AI policy, governance, safety and cybersecurity coordination and create a world-class AI team which planned new learning and training experiences in technology at all professional level.
The 2019 acted a landmark year for the United States when, on February 11, President Donald Trump signed the Executive Order 13859 to announce the USA AI Initiative. Key pillars of the Initiative were preserving and enhancing AI technology through a whole-of-government strategy in cooperation with private and public sectors, academia and international partners and allies. The most noteworthy detail is the hail for Federal agencies to rate AI research and development (R&D) investments as top priority along with ensuring an open door to high-quality cyberinfrastructure and Federal data.
In support of the American AI Initiative, the Select Committee on Artificial Intelligence of The National Science&Technology Council (NSTC) followed up with the release of the National AI R&D Strategic Plan, which set the tone for the rest of the year.
This 2019 up-to-date document was required to supersede and refresh the first National AI R&D Strategic Plan spread in 2016, taking into account significant progresses and considerations which have arisen over the previous three years and ascertaining that Federal R&D investments continued on the forefront of the technological era.
Making an overview of the 2019 Plan, it reviewed and affirmed the persistent relevance of the original seven strategies brainstormed in the above-mentioned 2016 document and came up with a new eighth one. Particularly, these strategic objectives included:
make long-term investments in AI research to further address the constant challenges of technology;
progress effective methods for human-AI collaboration which needs a far-reaching understanding of the AI structure by the human user;
identify and respect the ethical, legal and social involvement of AI in the next future;
ensure a safe, secure and confidential use of AI systems by researchers;
reduce barriers to the use of AI technologies and strengthen shared public datasets and environments for AI training and testing;
seize and evaluate AI technologies through proven standards: the more the Nation develops methods to evolve both AI abilities and security, the more it must test and assess them. Only if the method turns successful it can be hired as a world-wide standard;
individualise the national AI R&D workforce lacks to lead the world in AI research and applications;
increase partnerships between the Federal Government and academia, industry, and other non-Federal entities to achieve breakthroughs in AI.
One year later the launching of the US Artificial Intelligence Initiative, the Year One-Annual Report 2020 has reviewed the strategic objectives of the Initiative and stressed the tremendous need to prioritize AI R&D investments and international engagement.
In light of this, it is evident that there are several factors displaying a reticence by American companies to invest in the research needed to make fundamental breakthroughs and underspin the battlefield disputed with Chinese and Russian superpowers.
A lack of investments in the technological research might be translated in a lack of breakthroughs and it would certainly put China and Russia in an excellent position to threaten and overtake the US alleged advances. Not by chance, China and Russia are making significant investments in AI for military purposes and it undoubtedly shows up how both superpowers are strong-willed to achieve a leadership in the AI field.
It is not a new that the US bear the marks of a long-standing race and the Artificial Intelligence risks to appear as a new scapegoat to maintain its strategic position and prevail on future battlefields.
From our partner International Affairs
Biden's Department of Justice: parents as domestic terrorists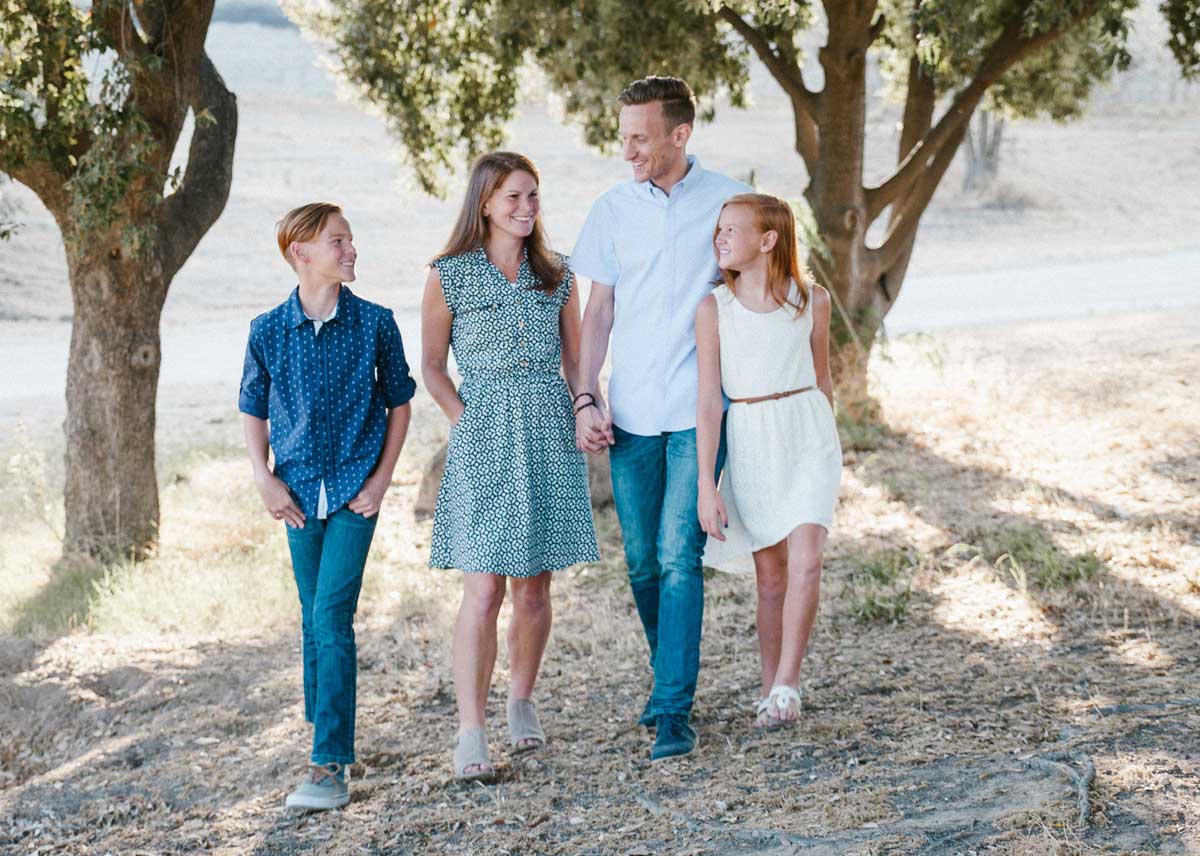 In recent developments in the United States, US Attorney General, Merrick Garland, and the FBI have put under the FBI radar parents as potential domestic terrorists. You heard it right. This is now a new formal legal policy contained in memos of the Department of Justice trying to reign in parents discussions on Biden's new school curricula. They are not going after potential outbursts but outright terrorism.
This is an attack on freedom of speech in the sense that parents have the right to discuss and disagree with the new Biden school curricula. This is where the issue originated: parts of Biden's new school curricula are not accepted by many parents and if they disagree, the FBI treats them now as potential domestic terrorists as a matter of policy. Apart from a First Amendment case, this is also a case for international human rights law and I reported the development to the UN Special Rapporteur on freedom of speech this week hoping to get a statement.
The Department of Justice is referring to some constitutional provision on "intimidation of views" to override and take down one of the most firmly established rights, the right to freedom of speech, in quite frankly a ridiculous interpretation. Those parents that dare to speak up against controversial parts in the new text books could be investigated for domestic terrorism. This is the most incompetent interpretation on limitations of freedom of speech I have seen in awhile.
Garland and the FBI have totally lost their marbles. The woke discussion is not funny to me anymore. It increasingly looks like a woke tyranny that has nothing to do with rights and equality anymore but simply serves as a vehicle to empower the FBI to run wild against regular people. This lunacy needs to be stopped.
Iran poll contains different messages for Biden and Raisi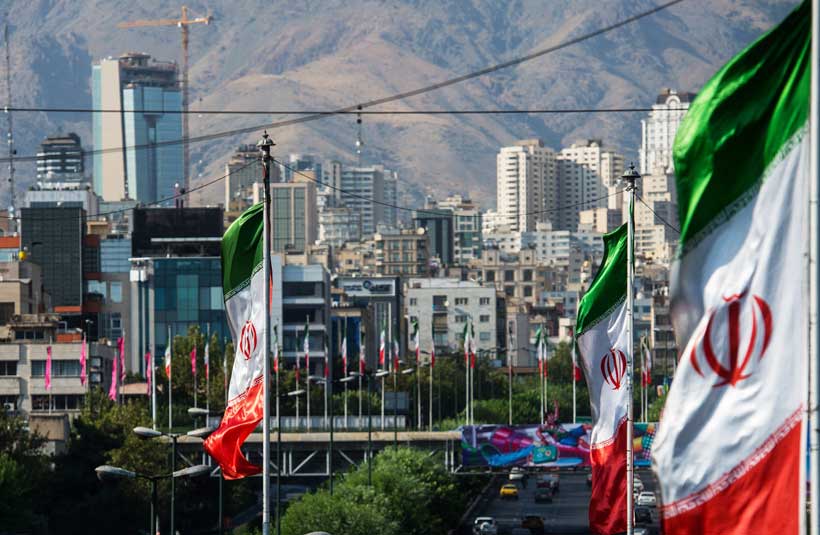 "It's the economy, stupid." That is the message of a just-published survey of Iranian public opinion.
However, the substance of the message differs for newly elected hardline Iranian President Ebrahim Raisi and the Biden administration as Mr. Raisi toughens his negotiating position and the United States grapples with alternative ways of curbing the Islamic republic's nuclear programme should the parties fail to agree on terms for the revival of the 2015 international agreement.
Iranians surveyed last month by Iran Poll and the University of Maryland's Center for International and Security Studies were telling Mr. Raisi that they are looking to him to alleviate Iran's economic and other problems and have little hope that a revived nuclear agreement will make the difference, given lack of trust in US and European compliance with any agreement reached.
The Iranians polled seemed in majority to endorse some form of Supreme Leader Ayatollah Ali Khamenei's notion of a "resistance economy" as a way of blunting the impact of the US sanctions imposed by former President Donald J. Trump after he walked away from the nuclear agreement in 2018. Some 65 per cent of the responders said they favoured a self-sufficient economy; 54.2 per cent expected the economy to at least improve somewhat in the next three years.
A large number expressed confidence that Mr. Raisi would significantly lower inflation and unemployment, increase Iran's trade with other countries, control the pandemic and root out corruption.
Meanwhile, 63 per cent suggested that Iran's economic situation would be the same, if not better, if there were no return to the agreement and the government continued to pursue a civil nuclear programme. The figure seemed at odds with the 80 per cent who said Iran's economic situation would improve if Iran and the United States returned to the agreement and both fulfilled their obligations under the deal.
The divergence may be a function of the fact that the poll, unsurprisingly, indicated that Iranians (64.7 per cent) had little trust in the United States living up to its commitments even though they expected the Biden administration to return to the deal (57.9 per cent). As a result, 73.1 per cent of those surveyed said Iran should not make concessions given that world powers would not live up to commitments they make in return.
At the same time, 63 per cent blamed the troubled state of the economy on domestic mismanagement rather than US sanctions. Only 34.4 per cent believed that the sanctions were the main cause of their economic difficulty. Iranians pointing the finger at the government rather than external forces was also reflected in the 60.5 per cent of those polled blaming Iran's water shortages on mismanagement and bad policies.
The poll suggested that by emphasising domestic mismanagement, Iranians were going to judge Mr. Raisi on his success or failure in countering the debilitating effect of the sanctions even though 77.5 per cent of those surveyed said that the sanctions had a negative or somewhat negative impact on the economy.
Implicitly, Iranians were holding former Iranian President Hassan Rouhani responsible for the mismanagement given that Mr. Raisi only took office in August. Rated very favourable by 61.2 per cent of Iranians surveyed in 2015, Mr. Rouhani's favorability dropped to 4.6 per cent in the most recent poll. By contrast, the favourable views of Mr. Raisi soared from 38.3 per cent in 2014 to 77 per cent last month. IranPoll and the Center have been conducting annual of surveys since 2014.
Mr. Raisi may have taken pleasure from that but more importantly, the poll implicitly suggested that he does not have much time to produce results before his significant public support starts to wane.
Of those polled, 66.7 per cent expected Mr. Raisi to improve Iran's international standing, 55.7 per cent said he would be in a better position to negotiate with world powers, and 45.2 per cent predicted that he would enhance Iran's security. Those expectations may have been to some degree validated in the public's mind by last month's acceptance of Iran's application for membership in the Shanghai Cooperation Organization (SCO) that groups China, Russia, India, Pakistan and several Central Asian states.
The survey results seemed to suggest that ordinary Iranians were framing their message to the United States differently from the assessment of prominent scholars and analysts. The divergence may well be one primarily of timing but nonetheless has implications for policymaking in Washington. The message of the respondents to the poll was one of immediate impact while analysts and scholars appear to be looking at the middle term.
Without referring to the poll, Vienna-based economist and strategic consultant Bijan Khajehpour argued this week, seemingly contrary to the poll, that "mismanagement and the Covid-19 pandemic have both contributed to Iran's poor economic performance in recent years, but it remains that US sanctions…will be the key factor in determining Iran's future prospects."
Mr. Khajehpour went on to say that "high inflation, capital flight and the erosion of household purchasing power alongside mismanagement of resources and the deterioration of the country's infrastructure have the potential to spark more protests and further undermine the already faltering legitimacy of the Islamic Republic in the eyes of the public."
No doubt, the jury is out on how Iranians respond if and when Mr. Raisi fails to live up to their expectations. If the past is any indication, Iranians have repeatedly taken to the streets at often substantial risk to liberty and life to make their discontent with government performance evident as they did with the low turnout in this year's election that brought Mr. Raisi to power.
The risk of renewed protests was reflected in the fact that responses to various questions regarding the electoral system, the limited number of presidential candidates (because many were barred from running), and the public health system showed that it was often a slim majority at best that expressed confidence in the system.
Add to that the fact that 68 per cent of respondents to the poll said that the objectives of past protests had been a demand that officials pay greater attention to people's problems.
Yet, at the same time, they were telling the United States that its efforts to generate pressure on Iranian leaders to moderate their nuclear and regional policies by imposing harsh sanctions had for now backfired. Iranians were backing a tougher negotiating position by the Raisi government.
Ultimately that could be a double-edged sword for Mr. Raisi. He has to prove that he can be tough on the United States and simultaneously improve the lives of ordinary Iranians. Failure to do so could have in Mr. Khajehpour's words "unpredictable consequences."
Gallup: World's Approval of U.S. Govt. Restored to Obama's Record High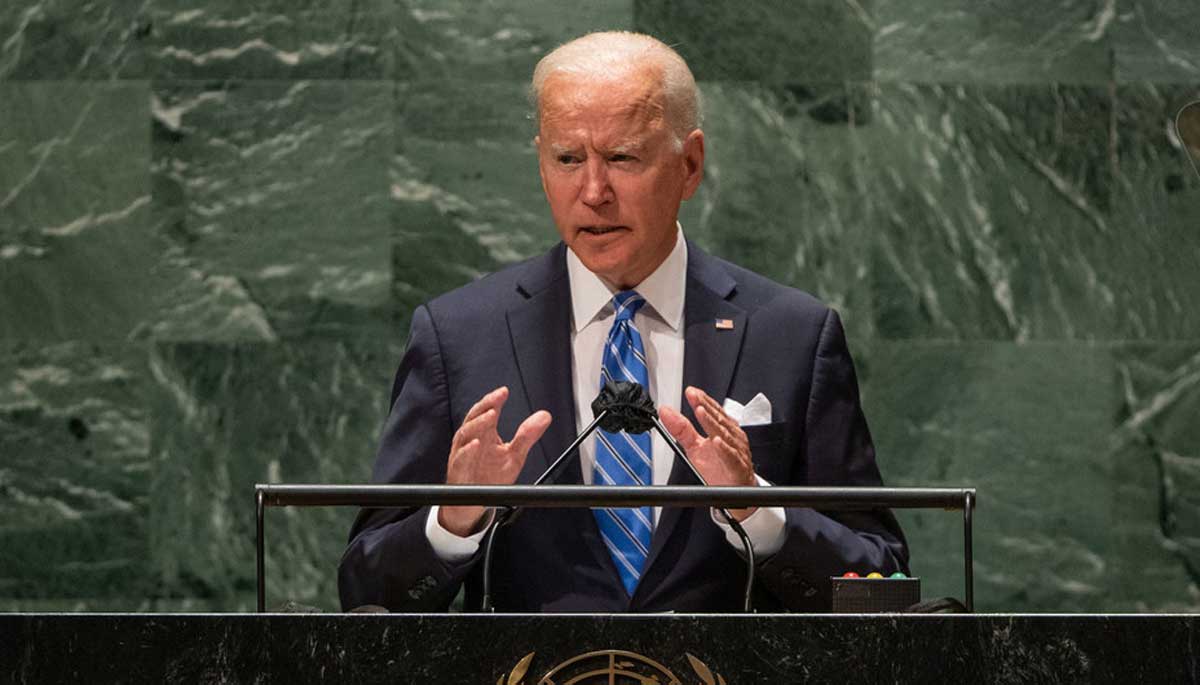 On October 19th, Gallup issued their "2021 Rating World Leaders" report and finds that "Six months into the first year of Joe Biden's presidency, the image of U.S. leadership is largely restored in the world's eyes. As of early August 2021, across 46 countries and territories, median approval of US leadership stood at 49%, matching the record high rating when former President Barack Obama first took office in 2009."
Their year-by-year graph is shown of the global approval-ratings of the Governments of Germany, U.S., China, and Russia, by the populations of 44 countries, and of 2 territories (Hong Kong and Taiwan were included in their surveys because the U.S. Government wants to conquer both of those Chinese provinces, so as to weaken China). That chart clearly displays the following fact: thus far (six months into Biden's Administration), the world viewed Biden as favorably as Obama, and far more favorably than Trump (even though Biden has been continuing almost all of Trump's foreign policies). Apparently, the global public views Biden as being like Obama because his Party is the same as Obama's, and his rhetoric also is similar. Though Trump's international policies have been continued with little (if any) significant change under Biden, the world still has been viewing Biden as being like Obama (whom the world still views as having been the best world-leader during his Presidency), instead of like Trump (whom the world still views as having been the worst world-leader during his Presidency). Obama is still viewed far better than Trump, though (for example) two U.S-and-allied-banned news-sites had published, two days earlier, on the 17th, with full documentation, the major (but banned) news-report titled "First of over 200 bodies being exhumed from Lugansk mass grave. One of Obama's atrocities." It had been submitted to 200 news-media, and only those two published it.
Perhaps the world's population is more swayed by rhetoric, and by Party-labels, than by a national leader's actual policies (which, perhaps, they've not even known about — after all, how many know about those mass-graves?).
The Gallup surveys were done actually in 106 countries and in those two Chinese provinces that the U.S. Government wants to control, but "U.S. Leadership Approval" has, as-of yet, been calculated by Gallup only in these 46. Of the 108 total lands, 23 were in Africa, 38 in Europe (including Europe's largest and most populous country, Russia), 30 in Asia, and 17 in "The Americas" (not including U.S., whose Government these surveys by Gallup have actually been designed to serve).
Remarkably, "While Germany and the U.S. had previously been vying for the top spot in the Americas, Germany's leadership safely led the other countries in 2020, with a median approval rating of 50% in 2020. Russia earned higher approval ratings than China or the U.S., with a median approval rating of 41%. The U.S. and China earned similar, and far lower, approval ratings, of 34% and 32% respectively."
Also: "Germany's leadership continued to be the most popular in Europe, with a record-high median approval of 62% in 2020. China, Russia and the U.S. have all lost favor in Europe in recent years, and in 2020 they were all on equal footing, with approval ratings of around 20%."
Furthermore, in Asia: "U.S. Leadership Image Still Mired at Record Lows" and these are lows that previously had been shown during the G.W. Bush and Trump Administrations; so, the U.S. Government's rhetoric under Biden does not, at least yet, seem to be persuading Asians as much as was the case under Obama. Perhaps the Biden Administration will need to employ less-blatantly-hostile rhetoric against China than it has been using, in order to be able to get much support from Asians against China.
And, regarding Africa, "Ratings are not yet available" that are sufficient to determine whether or not, as has been shown since 2007, "the U.S. remained strongest worldwide in Africa,"or else changed up or down.