EAEU at 5: A long way to full integration?
The year 2019 will the mark the five-year anniversary of the Treaty on the Eurasian Economic Union (EAEU) and 25 years since the idea of Eurasian integration was first pitched in 1994 by Kazakh President Nursultan Nazarbayev. On May 29, Kazakhstan's current President Kassym-Zhomat Tokayev was meeting in the capital Nur-Sultan with his Russian counterpart Vladimir Putin on the fringes of an anniversary meeting of the Supreme Eurasian Economic Council.
Notably, the Commission on Cooperation between the upper house of the Russian parliament, the Federation Council, and the Kazakh Senate, has been working for more than seven years now.
"[The Commission] handles issues of cross-border cooperation, issues that can be effectively addressed by our MPs," Oleg Tsepkin, a member of the Federation Council's Committee on Constitutional Legislation and State Building, and of the Commission on Cooperation between the Federation Council and the Kazakh Senate, said during a Moscow – Nur-Sultan television linkup discussing "EAEU interaction and Russian-Kazakh relations."
According to Oleg Tsepkin, during a May 24 Commission meeting in Almaty, Kazakhstan, Russian and Kazakh senators discussed measures of digitalizing oversight and supervisory activities, exchanged views and expertise, and reviewed the youth policy of Kazakhstan and Russia.
"There are many things being done in Kazakhstan that we could emulate, including digitalization of official oversight and supervision work," Oleg Tsepkin noted.
When describing the situation current existing within the EAEU, Murat Laumulin, chief researcher at the Kazakhstan Institute for Strategic Studies, pointed to numerous hurdles hampering trade between member-countries, above all in border areas. He added that, as evident from the EU experience, the main problems still lie ahead, especially when it comes to the issue of a single currency. He emphasized, however, that within the EAEU economic issues prevail over politics.
"This is something all members of this integration association fully agree on," Laumulin noted.
Echoing the expert's opinion, Alexander Gusev, director of the Institute of Strategic Planning and Forecasting, and senior researcher at the Russian Academy of Sciences' Institute of Sociology, said that the EAEU's focus now is more on regulatory and economic issues, rather than political ones.
"The political component will obviously prevail in the future, since the EAEU was created with an eye to the future and the full integration of the post-Soviet states. Full-scale integration is still way off though," Alexander Gusev emphasized. He believes that the Union is absolutely capable of solving the problems it is facing today, despite what is going in the post-Soviet countries and tensions with the West, especially the sanctions pressure on Russia and Belarus. Alexander Gusev also said that at their upcoming summit, the EAEU leaders are going to sign a number of agreements with non-member states.
"Some of these agreements will be discussed and are most likely to be inked as part of the Union developing ties with China, the United States and the EU member-states," Alexander Gusev noted.
Zhumabek Sarabekov, an expert with the Institute of World Economy and Politics under the Foundation of the First President of the Republic of Kazakhstan, believes that as the phase of the rapid integration of the post-Soviet countries is almost over now, there is a growing need for improving the quality of integration institutions, which calls for complex and compromise solutions. Still, all EAEU members have a vested, strategic interest in promoting the process of Eurasian integration.
Zhumabek Sarabekov underscored the need for intensifying work to facilitate the member-countries' access to the common market.
"The EAEU countries tend to better protect their domestic markets, with each member widely applying non-tariff restrictions," the expert emphasized. According to EEC statistics, at the end of March 2019, there were 71 hurdles existing in the EAEU single market, 11 up from just two years ago. All this meaning that each country is trying to protect its producers and its domestic market. According to Zhumabek Sarabekov, Russia is high on the list of EAEU countries with the greatest number of barriers erected on the way of mutual trade.
The expert singled out industrial cooperation as another thing that deserves serious attention.
"One of the objectives pursued by the EAEU is the creation of common production chains, which will eventually help unlock the industrial potential of each member of the Union. However, the rate of cooperation in the real sector remains pretty slow," Zhumabek Sarabekov added.
The situation is exacerbated by bilateral contradictions between EAEU members, including Russia and Belarus, which often dominate the EAEU agenda.
Zhumabek Sarabekov underscored the need for a further expansion of the EAEU, both institutional (creation of common markets, a single currency) and geographic. However, this process should not be rushed.
"As we have seen, the inclusion of still unprepared new members into the EAEU has led to numerous problems. We should have in mind just how the new entrants are economically ready for this," he added.
According to Yelena Kuzmina, who heads the sector of Belarus, Moldova and Ukraine at the Center for Post-Soviet Studies of the Yevgeny Primakov National Research Institute of World Economy and International Relations of the Russian Academy of Sciences, with the primary effect of the countries' entry into the EAEU almost exhausted now, the situation calls for greater integration within the Union.
"The EAEU provides great opportunities for its member-countries in economic production, trade, and, to a degree, in transit, which significantly contribute to their economic potential. What worries Russia the most, however, is the variety of administrative, non-tariff restrictions," Yelena Kuzmina noted.
When discussing the priority areas of cooperation within the EAEU, experts mention the digitization of the economy, the reduction of trade barriers, raising the quality of trade relations, the labeling of goods, as well as introducing changes to the EAEU Treaty and the customs code agreement. Energy regulation, above all in the area of nuclear power generation, is a big priority for the Union. According to Alexander Gusev, Russia has offered to build a nuclear power plant in Kazakhstan, which by 2030 will start experiencing serious shortages of energy. He added that Kazakhstan is one of the world's three leading producers and processors of uranium with an annual production of 24,000 tons. There are six joint Russian-Kazakh uranium extraction and enrichment companies currently operating on the territory of this former Soviet republic.
"The volume of enriched uranium [Russia] is getting from Kazakhstan is large enough to keep our nuclear reactors running," Alexander Gusev concluded.
From our partner International Affairs
Unrest in Kazakhstan Only Solidifies China-Russia Ties
The Russian-led military operation in Kazakhstan has presented an important test for Moscow's ties with Beijing.
In early January, Kazakhstan was shaken by nationwide protests that sparked uncertainty in the central Asian nation that had hitherto remained largely stable. Though much remains to be seen as to how the events exactly transpired, Russia's reaction to the unrest was quite direct and clear. In short order, Moscow activated the long-dormant Collective Security Treaty Organization (CSTO) to aid its allies in the Tokayev government.
The dispatch of some 2500 Russian, Armenian, Tajik, Belarussian, and Kyrgyz troops into Kazakhstan produced a lively debate. The discussion was led by questions on how China might react to upheaval in its neighboring country and, crucially, Russia's leadership role in the response.
Many onlookers have long argued that such a development in Central Asia could easily spark tensions and wider divisions between the two powers. Yet, thus far, the potential for disruption in bilateral relations appears to have been greatly overstated.
China's Reaction
Firstly, it is important to stress that Kazakhstan is a critically important country for China.
Beijing's sprawling Belt and Road Initiative actively operates in Kazakhstan and the country serves as one of the key routes for China to reach Europe, either through Russia or the Caspian Sea and the South Caucasus. Beijing has also heavily invested into the country ($19.2 billion in 2005-2020) and developed relatively stable bilateral ties with Nur-Sultan. The stability is no small feat in light of occasional difficulties surrounding such sensitive issues as the detention of ethnic Kazakhs in China's westernmost Xinjiang region.
Both countries are also bound together by the Shanghai Cooperation Organization (SCO), a multilateral grouping founded in 2001 to facilitate security and economic cooperation in the heart of Eurasia. Moreover, both also are part of emerging closely linked groups of fellow authoritarian states bent on supporting each other lest liberal ideals undermine their one-party governance model.
Beijing's reaction to the unrest in Kazakhstan was neither opposing nor endorsing Russia's military move. However, in an unusually strong statement of support for Kazakhstan's leader Kassym-Jomart Tokayev, Xi Jinping supported the framing that the upheaval in Kazakhstan was an attempt to carry out a color revolution and needed to be quashed.
China also made an official statement through the Shanghai Cooperation Organization that the entity is "willing to play a positive role in stabilizing the situation" in Kazakhstan. Wang Wenbin, a spokesman for China's Foreign Ministry also added that "safeguarding member states' and regional stability has always been the principle and mission of the Shanghai Cooperation Organization."
Sino-Russian Condominium
Though relatively muted, China's reaction to Kazakhstan reveals much about China-Russia relations in Central Asia. It has long been suggested that both players have had an unofficial division of labor in the region. Russia has been primarily preoccupied with security issues – military bases, drills, exchange of sensitive intelligence information. China, in contrast, has been active in the economic sphere through growing investment, increasing control of Tajikistan's and Kyrgyzstan's debt shares and generally blossoming trade ties across the region.
Lately, however, the unofficial arrangement seemed to be coming under pressure as China continues to make significant inroads into the security area. It opened a military base in Tajikistan and in late 2021 even announced funding a new semi-military complex to be manned by the Tajik personnel. The number and depth of military drills held by China and Central Asian states also increased.
The CSTO activation by Moscow and its allies, however, could signal the reversal of this emerging process with Russia firmly re-establishing its position as a sole security provider in Central Asia.
This does not however mean that China is eager to get embroiled in the Kazakhstan events. On the contrary, a careful reading of official Chinese statements shows Beijing is happy with Russia undertaking a security operation there.
The CSTO activation by Moscow and the successful completion of the operation also shows that the argument of China and Russia imminently heading toward a collision is inherently wrong. Both have grievances and perhaps deep concerns that in the longer run might resurface more concretely, but the two also learned to de-conflict.
Russia is confident that what China does is not undermining Moscow's basic interests. Surely, Chinese economic presence hurts its Russian competitors, but the alternative to allowing Chinese presence would be to antagonize Beijing. That is not an attractive scenario for Moscow which seeks Beijing's support in the age of increased competition with the West.
A similar approach prevails in China. It increases its security presence in Central Asia, but is also careful to explain to Russia that its moves are not intended against Moscow's position. Beijing has also spent a great deal of time to assure Russia that the Chinese military base in Tajikistan is solely to confront potential threats to Xinjiang whether from Central Asia or from Afghanistan.
The subtlety of the China-Russia partnership lies in the fact that each acknowledges the other's sphere of influence. Their cooperation as great powers, therefore, rests upon mutual respect.
Still, there are much deeper incentives propping up mutual understanding and serving as a major motivator to tone down differences. Opposition or even an outright enmity (at least in Moscow) to the US-led world system serves as a powerful glue for two Eurasian powers.
Central Asia as a Testing Ground
Ultimately, China and Russia also look at Central Asia as a testing ground for the construction of a post-liberal world order.
Both seek orders of exclusion in their immediate neighborhood, wherein Central Asia is obviously included. Ideally for Russia, a dominant position in the region could be exploited as it indeed was in under Romanov and Soviet rule.
However, cognizant of its diminished power, Moscow understands that exclusively managing the region would be impossible. Countering every move by other large powers would also be impractical and likely unfeasible in the context of today's highly interconnected world. Hence, Russia has come to the realization that instead of trying to keep China at bay, it would be more efficient to actually build a condominium-style leadership over Central Asia.
A critical element to this new order is the exclusion of the collective West as best exemplified by Washington's failure to attain Central Asian states' agreement to renew its military presence in the region following the withdrawal from Afghanistan in 2021.
The emerging Central Asian order is similar to what Russia is trying to build elsewhere. In the Caspian Sea, Moscow now increasingly relies on Iran; in the South Caucasus Moscow on both Iran and Turkey, introducing a system where the presence of non-regional powers is limited if not altogether removed. Similarly, China pursues a closed order in the South China sea.
Thus, China has remained content in general with how the turmoil in Kazakhstan was contained. Discontent between Moscow and Beijing exists, but since the motivation for cooperation is even greater, China and Russia seem poised to successfully manage their great power ties.
Author's note: first published in chinaobservers
Kazakhstan, like Ukraine, spotlights the swapping of the rule of law for the law of the jungle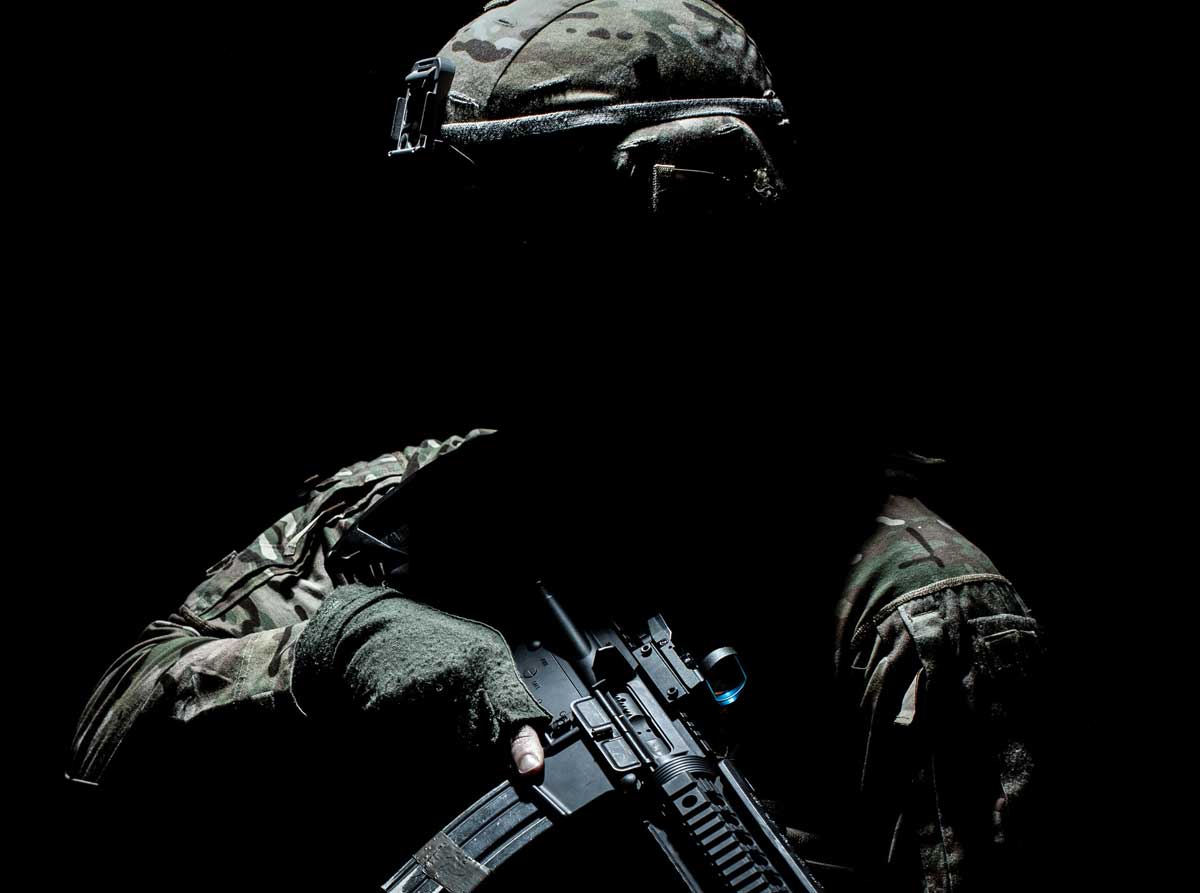 When a Russian-led military force intervened earlier this month, it did more than help Kazakh President Qasym-Johart Toqayev restore and strengthen his grip on power following days of protest and violent clashes with security forces.
The intervention brought to the fore a brewing competition for spheres of influence in Eurasia between perceived Russian and Turkish worlds whose boundaries are defined by civilization and /or language rather than a nation state's internationally recognized borders.
It is a competition that also impacts China, whose troubled Turkic north-western province of Xinjiang borders Kazakhstan.
Although not incorporated in the Turkey-led Organisation of Turkic States (OTS), the group, which also includes Kazakhstan, Kyrgyzstan, Uzbekistan, and Azerbaijan, recently signalled its affinity to China's Turkic Muslims.
China's brutal crackdown on religious and ethnic expressions of Uighur identity has sparked public dissent in Kazakhstan and Turkey and forced the two governments to perform a delicate balancing act to not always successfully avoid the People's Republic's wrath.
Countering perceptions that the Russian-led intervention in Kazakhstan boosted Moscow's security primacy in Central Asia and weakened Turkish aspirations, widely respected Russia scholar Dmitri Trenin suggested that salvaging Mr. Toqayev was the best of President Vladimir Putin's bad options.
"In order to preserve stable relations with an important ally, partner, and neighbour, official Russia has often turned a blind eye to the rise of ethnic Kazakh nationalism and reports of de facto discrimination against ethnic Russians in the country. Toqayev is by no means Moscow's client, yet allowing him…to be toppled would, in Moscow's thinking, allow the forces of ultra-nationalism to come to the fore," Mr. Trenin said.
Kazakhstan and other Central Asian nations, seeking to balance their relationships with Moscow and Beijing in the wake of the United States' abandonment of the region with the withdrawal of US forces from Afghanistan, see Ankara as a potential hedge.
Led by authoritarians who fear anti-government protests at home, Russia and Turkey had a common interest in beating back a popular revolt in Kazakhstan. As a result, standing aside as Russia stepped in may have best served Turkey's interests.
Despite its close military ties with Kazakhstan, a Turkish intervention may have upset the delicate management of the Turkey-Russian relationship. The relationship is fraught with disputes in which the two countries are often on opposite sides of the divide.
While Turkish support for Mr. Toqayev may not have gone down well with Kazakh protesters, it is not likely to have put much of a dent in Turkish soft power in Central Asia that is built on linguistic and ethnic affinity, the popularity of Turkish music and cinematic productions, and investment in glitzy shopping malls.
Turkey also benefits from being a player that has successfully challenged Russia in regional conflicts such as the Caucasus, where it backed Azerbaijan in its 2020 war with Armenia, and further afar in Libya and Syria.
In a rivalry for dominance of the Black Sea, Turkey has also backed Ukraine and forged close defense ties with the embattled country. Home to a large Crimean Tatar diaspora, Turkey has vocally supported the Turkic community on the Ukrainian peninsula that Russia annexed in 2014.
Finally, Turkey has at times, albeit intermittently, taken China to task for its brutal crackdown on ethnic and religious expression of Turkic Muslim identity in Xinjiang. China sees the projection of a Uyghur ethnic, cultural, and religious identity as a mortal threat.
Turkish assertiveness seemingly emboldened Central Asian members of the Organisation of Turkic States, the formal Turkic equivalent of Mr. Putin's notion of a Russian World that defines its frontiers defined by the geography of Russian speakers and adherents to Russian culture rather than international law.
Central Asian members of the organisation, a brainchild of the now embattled former president of Kazakhstan, Nursultan Nazarbayev, joined Turkey at its recent summit in November in Istanbul in sending subtle and less subtle signals to both Russia and China as well as Iran, countries with Turkic-speaking minorities.
By deciding to restrict association with the organisation to Turkic-speaking countries, the group hopes to keep Russia, China, and Iran at bay despite their being home to Turkic-speaking minorities.
Moreover, the Central Asians took no exception when Turkish President Recep Tayyip Erdogan's far-right nationalist ally, Devlet Bahlevi, released a picture on Facebook at the time of the summit of him gifting the Turkish leader a map of the Turkic world that included chunks of Russia. The picture capped a year of the trumpeting of irridentist claims to Russian territory by nationalist Turkish media close to Mr. Erdogan.
Similarly, the Central Asians participated in the summit even though it opened on November 12, a politically sensitive date for China. Uighurs in Xinjiang twice declared their short-lived independence on November 12, first in 1993 and again in 1944.
Three weeks before the summit, Turkey joined 42 other, mostly Western countries in a United Nations statement that condemned the Chinese crackdown in Xinjiang.
Raising the stakes further, 19 Uighur exiles have filed a criminal complaint with a Turkish prosecutor against Chinese officials, accusing them of committing genocide, torture, rape, and crimes against humanity.
Turkey is home to some 50,000 Uighurs, the largest community outside of China. Long a supporter of Uighur religious and cultural aspirations, Turkey has been careful not to allow the groups' plight to rupture its relations with Beijing.
At the same time, it has not followed the example of the foreign ministers of Saudi Arabia, Kuwait, Oman, and Bahrain, as well as the secretary-general of the six-nation Gulf Cooperation Council (GGC), who on a visit to China this week reportedly expressed support for Chinese policy in Xinjiang.
Responding in October to assertions by China's deputy ambassador to the United Nations, Geng Shuang, that Turkey had illegally invaded north-eastern Syria and was depriving Kurds of water, Turkish representative Feridun Sinirlioglu thundered that his country would not be lectured by "those who violate international human rights law and international humanitarian law."
It was a war of words in which the kettle was calling the pot black. It's not human rights, violated with abandon by all the region's players, that are at stake. What is at stake is an international order based on legally defined nation-states that civilisational leaders like Messrs. Putin and Erdogan seek to rejigger with the law of the jungle that allows them to shift state boundaries at will in geopolitical jockeying.
Kazakhstan has lessons for the Gulf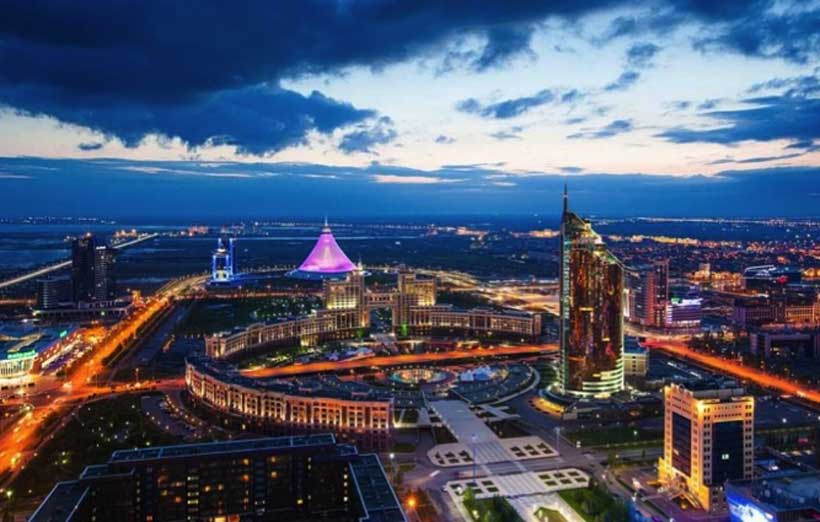 Russia's intervention in Kazakhstan contains a cautionary message for Gulf foreign ministers visiting Beijing this week.
The intervention to stabilize the government of Kazakh President Kassym-Johart Tokayev, following mass protests, cemented Russia's primacy when it comes to security in Central Asia, a swathe of land that is as much Russia's backyard as it is China's.
At least 164 people were killed in the protest, thousands wounded, and some 10,000 arrested. Mr. Tokayev described the protests as a foreign-instigated coup attempt involving terrorists.
The intervention reaffirmed a long-standing understanding that Russia, at least for the short-term, shoulders responsibility for security while China focuses on economic development in the region.
"China is happiest when someone else is dealing with Central Asian security questions," noted Central Asia scholar Raffaello Pantucci. Like in Kazakhstan, "in the immediate fallout from the collapse of the government in Afghanistan, it was not Chinese soldiers or weapons that were rushed to Central Asian borders, but Russian ones."
The question ministers of Saudi Arabia, Kuwait, Oman, and Bahrain and the secretary-general of the Gulf Cooperation Council ought to ask themselves is why China would wish to adopt a different approach toward security in the Middle East if it is reluctant to play an upfront role in its own backyard.
The Gulf ministers may point out that their region is key to China's energy supply and increasingly important for its geopolitical influence. But that does not explain why China played second security fiddle to Russia in Central Asia, a region of equal strategic importance.
China's problem and the Gulf's bet have to be that there is no alternative to the United States, the Middle East's current, increasingly unreliable security guarantor, which leaves both with few good choices.
With Russia having neither the apparent will nor the wherewithal to commit to a role in the Middle East similar to that it plays in Central Asia, China may have little choice but to step up to the plate ultimately.
As the United States, NATO, and the Organisation for Security and Co-operation in Europe (OSCE) this week discuss with Russia the crisis over Ukraine, the Gulf states will likely closely monitor US and European responses to a possible Russian invasion of the East European state or efforts to destabilise it further.
The Gulf states are likely to find little reassurance in what already is evident with the massing of some 100,000 Russian troops on Ukraine's border.
The US and European response will be limited to economic sanctions against Russia and military support for Ukraine but will stop short of direct military confrontation to reverse any Russian action.
Gulf states may be betting on a possible silver lining. China has much at stake in Kazakhstan and Central Asia. It has invested billions of dollars in the region central to its Belt and Road initiative that is designed to tie Eurasia to China through infrastructure, telecommunications, information technology, and energy.
Moreover, Central Asia borders on China's strategic but troubled province of Xinjiang, with which it has close ethnic, linguistic, cultural, and religious ties.
In a rare move, China reportedly offered to send law enforcement and special forces to Kazakhstan, although only after Mr. Tokayev's Russian-backed crackdown had already brought the situation under control.
The Gulf states are likely to hope that a greater, albeit gradual and discreet Chinese engagement in Central Asia, where it already before the Kazakh crisis had begun to expand its security presence, will persuade China to be more assertive in protecting its investments, assets, and interests further afield, including in the Middle East.
China established its first foreign military base in Djibouti in the Horn of Africa several years ago, just opposite the Gulf.
Yet, greater Chinese assertiveness is hardly a panacea. It won't happen overnight and, therefore, will not help the Gulf deal with immediate threats, including a rise in regional tension should the Vienna talks between Iran and world powers fail to revive a 2015 international agreement that curbed the Islamic Republic's nuclear programme.
Initial greater Chinese engagement is likely to focus on internal security in Central Asia by further assisting in creating surveillance states in a swathe of land prone to popular revolts.
That focus may be welcomed in the Gulf. Yet, with surveillance already a fact of life, that may not be what the Gulf most wants from China.
Like the United States, China could also attempt to improve the Gulf states' ability to defend themselves through enhanced arms sales, joint exercises, and training.
Meanwhile, China has already exploited the US reluctance to sell certain weapons systems or to do so only under strict conditions. For example, China has in recent years opened its first overseas weapons facility for the production of drones in Saudi Arabia and is enabling the kingdom to manufacture ballistic missiles. In doing so, China risks fueling a Middle Eastern arms race.
Undoubtedly, Chinese engagement will come with strings. Unlike the United States, the Chinese won't make pesty demands related to human and other rights but will want to ensure that Gulf states do not divert from the broad lines of Chinese policy.
As a result, the best the Gulf can hope for is that greater Chinese assertiveness will create an environment in which they have margins of manoeuvrability to play one against the other. It's a modus vivendi, but not an ideal one.