Populism on both the right and left has spread like wildfire over the world. The drive reached its apex in the United States with Trump's election, but it has been a force in Europe since the Great Recession threw the European economy into a lengthy tailspin. Populism is a political philosophy that demonizes economic and political elites while lionizing 'the people.' Populists of all shades argue that the people must recapture power from the unaccountable elites who made them impotent.
Populism has emerged as a powerful force in contemporary politics, challenging long-held political norms and institutions. The appeal to economic concerns and complaints is a crucial feature of populist movements. The link between populism and the economy, on the other hand, is intricate and diverse. During periods of economic instability or stagnation, populism frequently arises, tapping on the frustrations and worries of marginalized people. the economic instability refers to an economy that lacks certainty or equilibrium, such as high unemployment rates, poor economic development, or unpredictable financial markets. Populist leaders and groups are skilled at exploiting economic complaints and presenting them as the consequence of an inefficient or corrupt elite. They present themselves as defenders of the "common people" or marginalized groups who have been left behind by the current political and economic elite. They provide simplified solutions to complicated economic problems, vowing to protect people's interests against perceived dangers presented by global entities such as globalization, immigration, or multinational businesses.
It is crucial to remember that economic insecurity or stagnation does not always result in the emergence of populism. Other variables, such as cultural fears, identity politics, and a lack of faith in institutions, all contribute to the creation of a climate favorable to populist movements. The economic factor, on the other hand, is frequently a substantial motivator since it directly affects people's livelihoods and ambitions.
Populist policies and language can have serious consequences for economic stability, development, and long-term viability. To understand its implications for society and policymaking, this delicate balancing act between populism and the economy must be carefully examined.
Economic Dissatisfaction and the Rise of Populism
Populist groups frequently garner support by focusing on economic dissatisfaction in society. These complaints may be the result of a variety of issues, including wage stagnation, job insecurity, economic inequality, and the belief that conventional political elites have not effectively addressed these issues. Populist leaders are skilled at capitalizing on these resentments by pledging quick and dramatic fixes that appeal to disenchanted people.
Populist economic policies
Populist economic policies are frequently put in place once populist politicians are in charge in order to solve the issues that brought them to power. These regulations might be very varied from one country to another, reflecting the diversity of populist movements worldwide. Protectionism, trade restrictions, and more government involvement in the economy are some characteristics of populist economic policy. These actions are frequently justified as defending the rights of the "common people" in the face of multinational companies and powerful global elites.
Long-Term Economic Effects and Short-Term Populist Gains:
Populist measures may improve the short term and placate disenchanted people, but they can harm the economy in the long run. For instance, protectionist policies may shelter domestic sectors from competition in the near term, but they eventually stifle effectiveness, innovation, and competitiveness. Increased government involvement may result in corruption, inefficiency, and a suppression of the expansion of the private sector.
The Effects on Investor Confidence and Market Stability
Populist discourse and actions may also significantly affect investor confidence and market stability. Populist politicians frequently take on established financial and economic institutions like central banks, which can increase volatility and uncertainty. When political factors appear to be driving policy decisions rather than strong economic realities, investors may be reluctant to commit capital.
Inclusive growth vs. Protectionism
If it is feasible to achieve inclusive economic development while assuaging populist attitudes, that would be a key question in the populist-economic nexus. Opponents contend that populist policies frequently priorities instant gratification and protectionism, which may eventually impede broad-based prosperity and deepen inequality. For nations battling populism, striking the correct balance between addressing valid economic concerns and pursuing long-term, sustainable economic policy is a vital task.
The Importance of Education and Economic Literacy
A diversified strategy is needed to address the complicated link between populism and the economy. Increasing economic literacy and spreading education on the advantages of free trade, open markets, and globalization might help dispel the oversimplified myths sometimes spread by populist groups. Societies may promote a more educated and nuanced public dialogue by providing people with the means to comprehend and critically analyses economic concerns.
Conclusion
The complex interrelationship between populism and the economy emphasizes the need of having a thorough grasp of the motivations and outcomes of populist movements. Because it plays on the frustrations and worries of marginalized groups who feel left behind by the current political and economic system, populism frequently gains support during periods of economic instability. Populist leaders can appeal to disillusioned people by capitalizing on economic concerns and promising quick, radical answers.
Economic stability, growth, and societal well-being may be significantly impacted in the long run by populist economic policies and rhetoric. While populist initiatives may temporarily alleviate problems and placate irate people, they frequently overlook factors like long-term sustainability, effectiveness, and competitiveness. Economic development, investment, and innovation can be hampered by protectionist trade policies, increasing government interference, and a contempt for economic competence.
In conclusion, it is important to carefully evaluate and take a balanced approach to the topic of populism and the economy. While economic resentments might contribute to the growth of populism, the economic effects of populist measures must be considered over the long run.
Suggestions
A broad strategy that tackles both the underlying economic complaints and supports sustainable economic policies is necessary to handle the complex problems surrounding populism and the economy. Here are some tips for overcoming these obstacles
Addressing Economic Inequality
Governments should implement policies that promote inclusive economic growth and reduce income inequality.
Strengthening Institutions
Upholding the integrity and independence of democratic institutions is crucial in countering populist tendencies. Strong institutions can help rebuild trust and confidence in the political and economic system, mitigating the appeal of populism.
Promoting Dialogue and Engagement
To address the concerns of marginalized groups, it is essential to engage in open and constructive dialogue.
Strengthening Economic Literacy
Enhancing economic literacy among the general population is critical.
Promoting International Cooperation
Global challenges such as climate change, pandemics, and economic interdependence require collaborative solutions. Governments should prioritize international cooperation and engage in constructive dialogue to address these challenges collectively. By demonstrating the benefits of global engagement and cooperation, societies can counter the isolationist and protectionist tendencies often associated with populism.
Societies may overcome the problems presented by populism while supporting sustainable economic development and social cohesion by resolving economic complaints, advocating inclusive policies, and creating a feeling of economic security and opportunity.
Why BRICS matters for Pakistan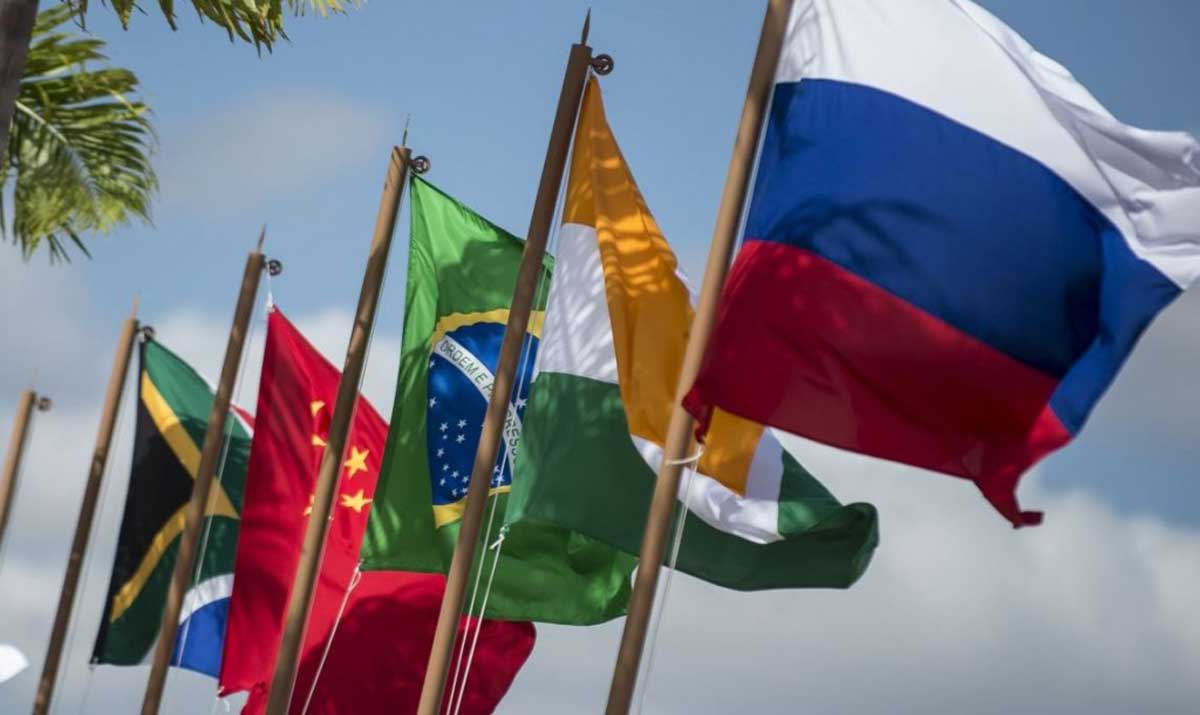 BRICS represents Brazil, Russia, India, China and South Africa, encompassing 41% of the global population and 24% of the global GDP. The 15th BRICS Summit being held from August 22 to 24 in Johannesburg, South Africa. About 40 countries participated in this year's BRICS summit where some key decisions were made adding six new members namely Argentina, Egypt, Ethiopia, Iran, Saudi Arabia and the UAE. The new membership will be effective from January 1, 2024.
In a historic first, Pakistan's participation in the BRICS's seminar, ahead of the summit, was encouraged by Beijing, which wants to integrate Pakistan into the alliance. However, Pakistan surprised the international community for not being the part of BRICS's summit in Johannesburg. By joining BRICS, Pakistan could potentially benefit in multiple ways.
First, BRICS is the emerging power Centre of the world. Joining BRICS could open up economic opportunities for Pakistan. The country could engage in trade with other member states, benefiting from their growing economies. Pakistan's exports could find new markets within the framework of BRICS. Muhammad Karim Ahmed analysed, "These BRICS countries are emerging economies and they have improved their country, their economic conditions, manufacturing, and found markets for themselves through joining the bloc". Certainly, the economic prosperity will minimize unemployment, poverty and illiteracy in Pakistan.
Moreover, developing nations are dissatisfied with the stringent conditions imposed by western-dominated financial institutions like International Monetary Fund (IMF). BRICS has also created two new financial institutions, the New Development Bank (NDB), also known as the BRICS Bank and the Contingent Reserve Arrangement (CRA). CRA, which has a capital of more than USD 100 billion, can help member states withstand any short-term balance of payment crises. Pakistan if allowed in BRICS, can easily access the USD 100 billion CRA as well as the comparatively lenient loan conditions of NDB, without improving the functioning of the Pakistani state.
Second, BRICS membership could boost Pakistan's geopolitical leverage by providing a platform to collaborate with other emerging powers on global issues. Pakistan has always been blackmailed by its traditional allies. Becoming a BRICS member could offer Pakistan an opportunity to diversify its diplomatic relationships. As a BRICS member, Pakistan could potentially demand for reforms in global governance structure. This could lead to a more equitable international order.
Third, some political analysts suspected that Pakistan's inclusion in BRICS may generate disturbances with India, leading to a defunct group. However, it appears that India's opposition to Pakistan joining the bloc is dying down. Recently, Indian Prime Minister Modi has supported BRICS expansion. South African president also welcomed Modi's remarks, who remarked, "delighted to hear India supporting expansion of the BRICS". Senator Mushahid Hussain Syed told Arab News that "First of all, Pakistan should apply for membership in BRICS, where the lead role is with China and where India is the weakest link due to its proclivity to be part of the West's new Cold War against Beijing." So, BRICS membership will certainly increase Pakistan's diplomatic leverage with regard to India in the region.
Fourth, BRICS membership could also alleviate Pakistan stature in other regions of the world. For example, in East Asia there's Regional Comprehensive Economic Partnership (RCEP), again China is in the lead there, but Pakistan isn't 'Looking East'! Why? Somewhat inexplicable, not seizing opportunities when these arise.
Fifth, BRICS membership will also introduce correctness in Pakistan's foreign policy objectives. International community brands Pakistan as a terror sponsor state. Through joining BRICS, Pakistan could divert its security-oriented approach in foreign policy in line with BRICS manifesto. Even India used BRICS forum in Xiamen to condemn Pakistan-based militant groups like Lashkari Tayyaba. So, Pakistan could also use BRICS forum to project its soft image in the world.
In the past, Pakistan has suffered immensely by aligning itself with one group against other. There appear clear indications that Russia and China have shown clear intent to use BRICS to counter G-7, the grouping of powerful wealthy western nations. By orienting its foreign policy away from block politics, Pakistan could potentially get more economic benefits.
The Concept of Sustainability for the World's Cotton Industry Amidst Geopolitical Challenges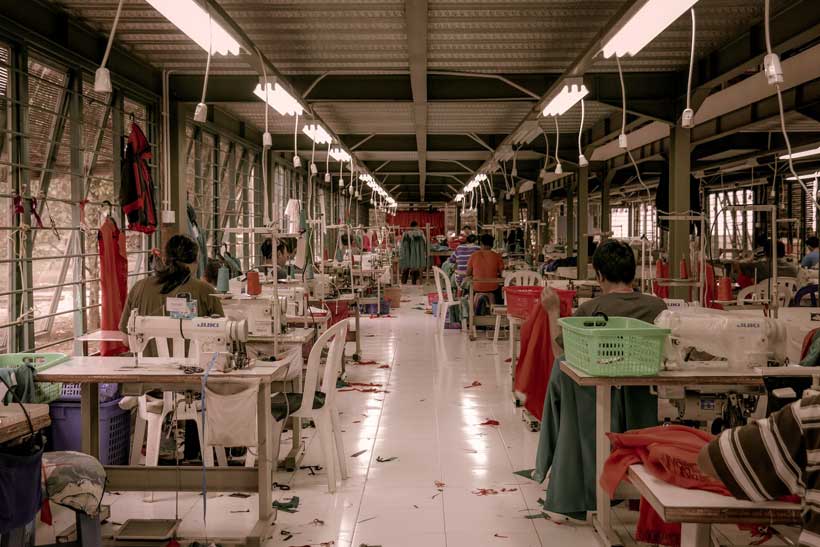 The textile industry is one of the industries that contributes to the largest air pollution in the world. Responsible for 10% of global carbon emissions and 20% of global water waste, the fast-fashion phenomenon also contributes to this problem. If this is allowed to continue, the effects of global warming will get worse. The concept of sustainability itself can also be a polemic for the textile industry because they are experiencing global fluctuations caused by high inflation, weakening demands, and large inventory amounts.However, high global warming will also backfire on them and weaken this industry. Cotton, which is the raw material for making textile fabrics, deeply requires water and fertile soil. With the upcoming heatwaves that will occur, many dry lands will cause difficulties in world cotton production. The United States, as one of the largest cotton producers in the world, is starting to worry about this issue. Moreover, the energy crisis adds further complexity to this problem.
The textile industry itself is trying to revive itself due to many geopolitical problems such as the trade war between China and the United States, the post-Covid-19 situation, and the war between Russia and Ukraine. Even though the Government has been aggressive in advancing green transformation, many customers' behavior places their spending on assets, automotive, housing, and so on. The problem of inventory buildup is due to textile production continuing to run and increasing but customer enthusiasm is always decreasing, coupled with the thrifting phenomenon which is currently rising.
To focus on green sustainability is a long homework for the textile industry. Although the textile business remains slightly positive in general in the first half of 2023, there are still fears of a global recession as the Federal Bank continues to raise interest rates. However, concerns about the issue of inventory buildup have begun to be resolved. In Cotton Day 2023 held by the United States non-profit organization Cotton Council International in Jakarta, Indonesia, one of the speakers, namely Bruce Atherley (Executive Director of CCI), stated that textile business actors have begun to be careful and control the turnover of textile commodity inventories, and this has resulted in decline in world cotton demand. However, he also stated that this effort could be a good thing and there is optimism about the stability of the textile industry ecosystem. With inventory being depleted across the supply chain, it can be expected that the cotton and textile industry will return to normal and positive demand.
Referring to sustainability and green transformation programs, many textile industry business players have made a commitment to only use sustainably grown cotton by 2025. They have also made a commitment to carbon reduction. This is contained in the regulations of the European Union and the United States, Investment Groups, as well as Focus Media and Non-Governmental Organizations. CCI also stated that the trust protocol will drive continuous improvement in key sustainability metrics by leveraging quantifiable data and variable data while delivering unparalleled visibility into supply chains for brands and retail members.
The concept of circularity must also be considered in green transformation efforts in the world textile industry. Circularity is the concept of minimizing waste and reusing resources. The circular model aims to create production and consumption that can be recycled (closed loop). Circularity is the solution for sustainability. Circular strategies include eco-friendly recycling, easy-to-reset designs, products as a service (PaaS), and increased producer responsibility. The benefits we will get from this concept are reducing the amount of waste, maximizing resource conversion, increasing investment, reducing carbon emissions, increasing economic opportunities, and improving brand reputation. However, this concept can also give rise to challenges such as technological limitations in developing recycling technology, supply chain complexity in traceability and transparency, complicated regulatory framework which includes supporting policies and regulations, and unpredictable consumer behavior. Hopefully more textile and cotton commodity industry players will pay more attention to the importance of the concept of sustainability in their production processes so that carbon emissions and pollution can be reduced which then prevent the worsening condition of global warming.
Marrakech IMF/World Bank meetings, a barometer of Moroccan development and resilience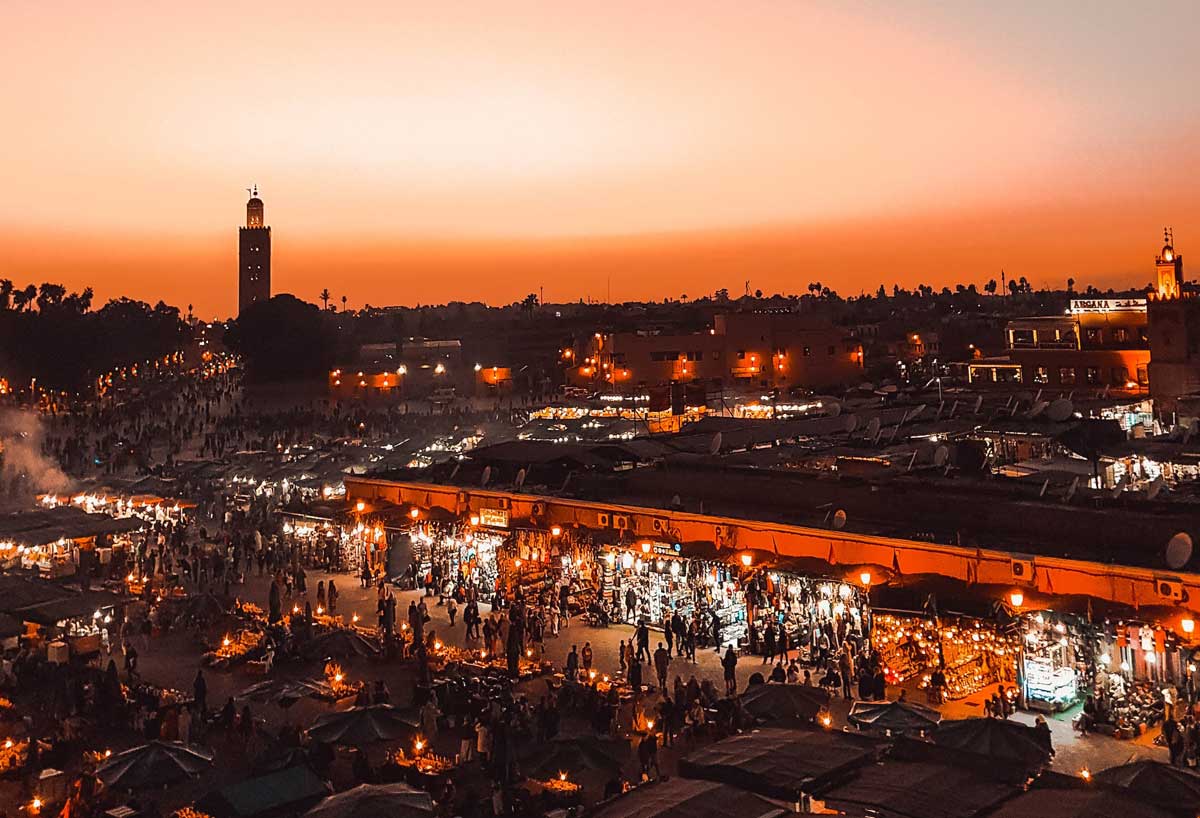 The recent, devastating earthquake in Morocco's Atlas Mountains has claimed more than 2,900 lives, injured at least 5,500 people, and left thousands more homeless. Despite this tragedy, Morocco is showing to the world its resolve in the face of hardship and proceeding with its commitment to host the IMF and World Bank Annual Meetings in Marrakech between the 9th and 15th of October.
While normally held in Washington, this year Morocco will host central bankers, ministers of finance and development, private sector executives, civil society, media and academics to discuss leading global issues including world economic outlook, global financial stability, poverty eradication, inclusive economic growth, job creation, and climate change.
While it's been a disaster that has directed the eyes of the world to Morocco, the country is nonetheless poised to show the world its capacity for global leadership, a strength ever more impressive as they do so while still clearing away the rubble. The country's determination to proceed as host of the meetings is reflective of Morocco's recent and broad overhaul of its international engagement vis-à-vis both multilateral organisations and its bilateral relations as the country seeks to solidify its place as a regional economic and technological leader in North Africa.
The meetings are particularly an opportunity for Morocco to demonstrate its leadership in key global industries. Morocco's aviation and aerospace sectors have increasingly become key to the country's economic growth, with one of the fastest growth rates globally. The Covid-19 pandemic highlighted the durability of Morocco's aviation and aerospace industries- while demand for aviation globally dropped 49%, Morocco's activity declined only 29%. Moreover, the Moroccan aviation sector only saw a 10% job-loss rate during the pandemic, compared to a world-wide figure of around 40%. With more than 140 companies providing 20,000 direct jobs, of which 40% are women – a high statistic when compared to international competitors – the sector is thus a key engine of Morocco's economic trajectory, its commitment to workforce equality, and a strength in the face of challenges.
Aerospace and aviation have greater impact than simply economic return, also serving to contribute to Morocco's influence in international security. With Morocco's defence forces operating a wide variety of internationally developed aircraft, Morocco has recently signed a number of agreements with businesses and international actors in the sector. Notably, these agreements have included the near-shoring of production and maintenance facilities in the country, including a 2022 deal with US-based Lockheed Martin to open a state-of-the-art maintenance and repair centre. With local integration into aerospace products hitting 40% in Morocco, the sector clearly supports wider government aims of technological development and enables closer ties with many major Western powers.
In keeping with recent developmental goals, Morocco's burgeoning tourism industry is also of note. Moroccan tourism is equally vital to international perceptions of the country, contributing more than $9 billion to the country's GDP in 2021, even at the height of the pandemic. With a record 6.5 million visitors to the country in the first half of 2023, the sector is undoubtedly going to continue seeing massive growth. With almost 5% of total employment coming from the sector, revenues are expected grow in the region of 60-70% by 2028. Capitalising on its rich history and geographic beauty, Morocco has taken advantage of this dimension of its soft power and positioned itself as a cosmopolitan tourist hotspot.
Morocco is also positioning itself as a leader in the renewable energy sector, with the country's solar energy sector now set to account for 20% of its total energy use by the end of the year and progress-focussed policy reforms have tackled fossil fuel subsidies, renewable energy development, and gender equality in the workplace. Further recent initiatives have included Africa's first hydrogen-powered vehicle, its first high-speed rail network.
Internationally, a joint Morocco-UK energy project will provide 8-10% of the UK's total electricity consumption. A 10.5 GW solar and wind farm as well as a 20GWh battery site will be constructed in the Guelmim-Oued Noun region of Morocco and linked directly to the UK via the world's longest twin 1.8 GW high-voltage direct current (HVDC) cables that will run nearly 3,800km from Morocco to North Devon. This collaboration between Morocco and the UK is an ideal example of cross-border initiatives that properly address climate change through fostering international partnerships, and again highlights strands of Morocco's longer-term push to deepen international engagement.
Morocco moving forward
Despite hardship, in hosting the Annual Meetings Morocco is displaying its resilience, signalling that the country remains open to both visitors and development, and making the most of the opportunity to show the world how the country is leading the way across a swathe of key international sectors. Engaging with international governance institutions has been central to Morocco's development strategy for many years, and this opportunity to host the meetings strongly signals Morocco's continued resolve to make its mark on the world's stage.