View Turkey's Life Following the 2023 Elections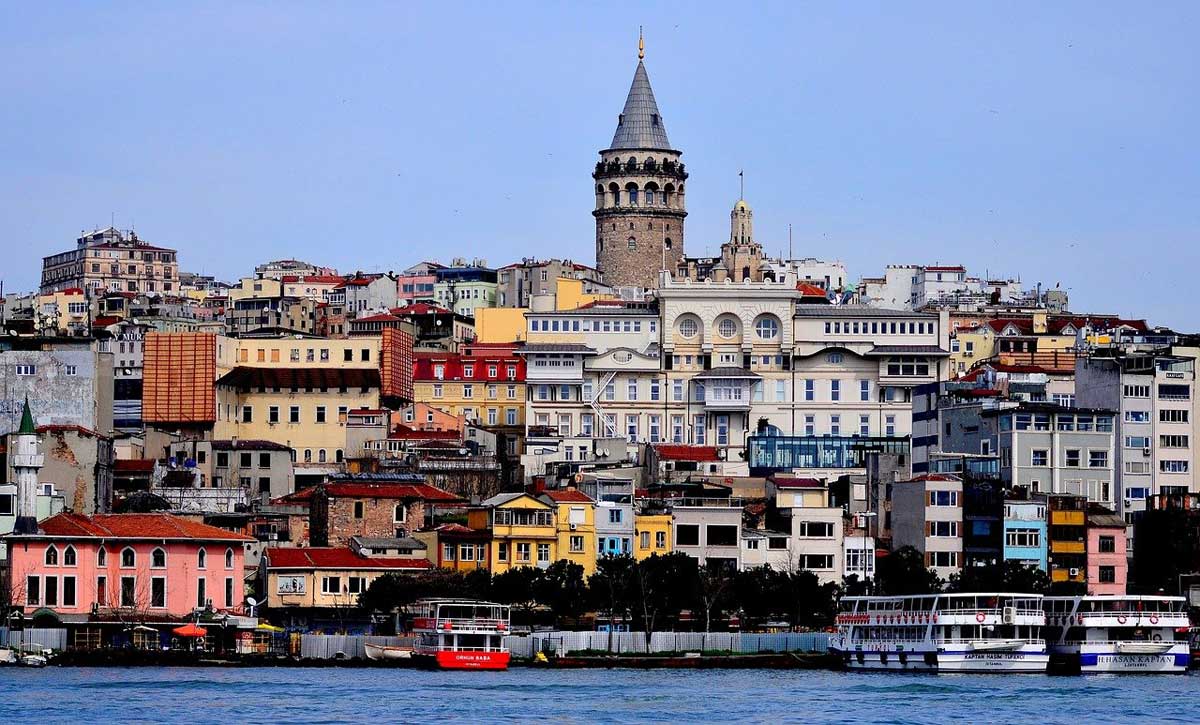 Turkey has just celebrated the victory of its presidential election amidst inflation and also just recovering from the earthquake that occurred some time ago. The vote advantage in this election certainly leaves many pros and cons for the figure of an authoritarian leader in the country that oversaw the Arab Spring revolution. President Erdogan managed to win with only about 52% of the vote based on the results of the incomplete official vote count. This is because almost half of the voters in the deeply divided country do not support Erdogan's authoritarian vision for Turkey. But in other parts of the world, Erdogan is still a favorite and a role model as a Muslim leader who can lead and last. In essence, no politician or president is truly good and ideal, each has its vices and disgraces. It's just that the standards of good and bad are judged by time and the needs of the times.
What Erdogan means to Turkey
Recep Tayyip Erdogan is a very influential figure in the Turkish political landscape. He has been a prominent politician in Turkey for over two decades and has held various positions of power, including Mayor of Istanbul, Prime Minister, and now President of Turkey. Throughout his political career, Erdogan has been known for his conservative, nationalist, and Islamist political views.
Erdogan's leadership has been praised by many for his ability to bring stability and economic growth to Turkey. During his tenure, Turkey has experienced significant economic development, and Erdogan has been credited with spearheading many of the country's modernization efforts.
However, Erdogan's leadership has also been criticized for its authoritarian tendencies, with many accusing him of eroding democratic institutions and muzzling opposition voices. In recent years, Turkey has been the subject of international scrutiny for its crackdown on dissent, including the imprisonment of journalists and human rights defenders. Erdogan's role in Turkish politics is complex and controversial, with opinions on his legacy varying widely depending on one's political beliefs and values.
A brief biography of the leader
Recep Tayyip Erdogan was born on February 26, 1954 in Rize, Turkey. Before entering politics, he worked as an imam and was active in Islamic organizations. In 1994, he was elected Mayor of Istanbul Metropolitan Municipality of the newly established Justice and Development Party (AKP). In 2003, Erdogan was elected Prime Minister of Turkey and became President in 2014. During his tenure, he succeeded in bringing Turkey economic progress and gained widespread support from Turkey's conservative and Islamist society. However, Erdogan's leadership has also been criticized for being accused of restricting press freedom and curbing political opposition as well as being associated with human rights violations.
The strengths and weaknesses of Recep Tayyip Erdogan's leadership in Turkish politics have always been a topic of debate among the public and politicians. Here are some examples of the strengths and weaknesses of Erdogan's leadership:
Strengths of Erdogan's Reign
Erdogan has managed to create economic stability in Turkey and attract foreign investment to his country.
He has succeeded in removing the ban on women wearing headscarves in Turkish state institutions.
Erdogan has strong support from conservative and Islamist circles in Turkey.
He has built adequate infrastructure in Turkey, such as fast railways and new airports.
Erdogan has successfully introduced education reforms and protected the rights of minorities.
Disadvantages:
Erdogan has been criticized for being authoritarian and suppressing political opposition, such as the arrest and detention of activists and journalists critical of his government.
He is also accused of restricting media and internet freedom in Turkey, such as shutting down media critical of him and suspecting people active on social media.
Erdogan has played a role in the conflict in Syria, which some say has caused security problems in Turkey.
He is in cahoots with conservatives and Islamists in Turkey and has taken no decisive action to push the country towards modernity.
Erdogan is considered unresponsive to humanitarian issues, such as failing to respond quickly to natural disasters, such as the earthquake in Turkey.
Erdogan in Turkish and Global View
The international community's view of Recep Tayyip Erdogan varies. Some view him positively and appreciate his success in creating economic stability and modernizing infrastructure in Turkey, while others criticize him for being authoritarian and suppressing political opposition as well as limiting civil liberties and human rights.
Some of Erdogan's controversial moves, such as granting mosque status back to Hagia Sophia and taking military action against Kurdish terrorists, have created pros and cons in international circles.
In addition, Turkey's relations with neighboring countries are also sometimes not harmonious. Recep Tayyip Erdogan, President of Turkey, has been involved in several conflicts and disputes with neighboring countries. Here are some of them:
1. Syria: Erdogan has been involved in the Syrian conflict, including supporting rebel groups fighting against the Bashar al-Assad regime. Turkey's relations with Syria are already not good, however, and Erdogan has also been criticized by some neighboring countries for perceived interference in Syria's internal affairs.
2. Military Coup in Turkey and Relations with Greece: In 2016, an attempted coup was staged by followers of fethullah gulen in Turkey. Erdogan claimed that Fethullah Gulen fled to neighboring Greece and accused them of refusing to hand over Gulen to Turkey. This conflict caused relations between Turkey and Greece to deteriorate further.
3. Armenia and Azerbaijan border: Erdogan has supported Azerbaijan during the Nagorno-Karabakh conflict that took place in 2020 and called for the withdrawal of Armenian soldiers from the region. This has worsened Turkey's relations with Armenia and its relationship with Russia, which mediates the conflict.
4. Libyan conflict: Erdogan has given support to the UN-recognized Libyan government and has denounced the support of the United Arab Emirates and Egypt for giving support to different parties. This has worsened relations between Turkey and these countries.
Erdogan's conflicts with leaders of neighboring countries have created tensions and worsened bilateral relations. Nevertheless, Turkey remains an important player in global geopolitics and Erdogan continues to be active in international relations including in the role of mediator in various regional and global conflicts.
However, Turkey remains an important country in global geopolitics, and Erdogan continues to be active in international relations, including in the role of mediator in various regional and global conflicts.
Turkey: Glance the Near Future
Following his election victory in 2023, Erdogan's leadership in Turkey will enter a period that extends his rule after nearly 20 years in office. Here are some of the changes that can be seen in Erdogan's leadership:
Extension of the term of government: With the victory, Erdogan extends his term as Turkey's leader. This will allow him to implement a longer and more extensive political and economic agenda.
Consolidation of power: Erdogan's election victory implies that he still receives strong political support from conservative and Islamist circles. This strengthens his position in allocating power and maintaining political control.
Economic Issues: Erdogan will be faced with the challenge of improving Turkey's economic situation which still suffers from several problems such as inflation and budget deficit. Consolidation of political power may provide the stability needed for the implementation of economic policies.
Future of Foreign Relations: Erdogan needs to find ways to strengthen Turkey's relations with several neighboring countries and international organizations. Appropriate foreign policy is needed to maintain stable regional and global relations.
Human rights and civil liberties: There are concerns about the suppression of political opposition, human rights and civil liberties in Turkey. Erdogan needs to take appropriate measures to improve this situation.
Erdogan's victory in the 2023 election gives him strong political power to carry out the policies and programs of the Turkish government. However, the policies and actions he takes during his leadership will still be monitored and assessed by a number of national and international parties.
It is uncertain whether the future of Turkey will continue under Erdogan's leadership in the economic atmosphere and post-recovery from natural disasters. But it is likely to be more complex.
Erdogan's Recent Visit to Russia: What Does It Mean for Regional Politics?
Erdogan's recent visit to Russia, which took place on September 4th, 2023, carries significant implications for regional politics and global geopolitics. This high-stakes meeting between Turkish President Recep Tayyip Erdogan and Russian President Vladimir Putin came after a pivotal moment in their diplomatic relations. The focus of the discussion revolved around Ukrainian grain exports and the revival of a crucial UN- and Türkiye-brokered agreement that had been suspended during the war with Russia. Beyond grain deals, the visit encompassed a broad spectrum of geopolitical interests, energy cooperation, arms deals, and humanitarian concerns. This article offers a comprehensive analysis of the visit and its far-reaching consequences.
The Deal
In July 2022, Russia and Ukraine entered into separate agreements with Türkiye and the United Nations, creating a pathway for the export of much-needed Ukrainian grain, along with some Russian grain and fertilizer, through the Black Sea. The Initiative, in particular, permits the commercial export of food products and fertilizers (including ammonia) from three crucial Ukrainian ports located along the Black Sea – Odesa, Chornomorsk, and Yuzhny/Pivdennyi. This eagerly awaited agreement brings an end to a standoff during the wartime period, which posed a significant threat to global food security. The United Nations' initiative would facilitate the export of 22 million tons of grain and other agricultural commodities from Ukraine, a key global source of food production. These goods had been stranded in Black Sea ports due to Russia's military intervention. U.N. Secretary-General Antonio Guterres hailed this development as " a beacon of hope" for the millions of individuals who have endured substantial increases in food prices.
The Abandoned Grain Deal's Purpose
The now-abandoned grain deal was originally conceived to address the global food crisis by allowing Ukraine to export grain from its ports while the conflict with Russia persisted. Both Russia and Ukraine are prominent players in global agricultural markets, especially in commodities such as wheat, barley, corn, rapeseed, rapeseed oil, sunflower seed, and sunflower oil.
The Urgent Quest for a Revived Grain Deal: Optimism for a Revived Deal
Russian President Vladimir Putin and Turkish President Recep Tayyip Erdogan engaged in critical discussions regarding Ukrainian grain exports during their meeting in the Russian Black Sea resort of Sochi on September 4th. This meeting unfolded nearly two months after Russia withdrew from a UN- and Türkiye-mediated agreement, allowing Ukraine to export grain and other commodities from its Black Sea ports during the ongoing conflict.
President Erdogan expressed optimism regarding the prospect of resurrecting the grain deal, asserting Türkiye's belief in a swift resolution. President Putin echoed this sentiment, stating that Russia stands ready to reinstate the agreement once restrictions on its agricultural exports are lifted.
Diplomatic Maneuvers Leading to the Meeting
Prior to the Sochi summit, Türkiye's Foreign Minister Hakan Fidan conducted talks with his Russian counterpart, Sergei Lavrov, to finalize the details of Erdogan's visit and explore the potential for a new grain deal. These diplomatic engagements underscore the significance of the meeting and its potential impact.
Conditions for the Grain Deal's Revival
Putin emphasized that Russia would consider reviving the grain deal only when all the agreements pertaining to the removal of restrictions on Russian agricultural exports were fully implemented. He also countered Western claims that Russia's withdrawal from the deal had exacerbated a global food crisis, asserting that food shortages were not a direct consequence of Russia's exit.
UN's Efforts to Revive the Deal
UN Secretary-General Antonio Guterres recently revealed his efforts to revive the grain deal by presenting concrete proposals to Russian Foreign Minister Sergey Lavrov. However, Russian Ministry of Foreign Affairs spokesperson Maria Zakharova stated that Russian demands implied by the agreement had not been implemented in the previous deal, refraining from divulging further details.
Erdogan's Diplomatic Endeavor
Erdogan is actively pursuing an international diplomatic success story by restoring the agreement with Moscow that facilitated Ukraine's grain exports through the Black Sea to global markets. The termination of the deal by Moscow in July prompted Erdogan's efforts, as the previous agreement he brokered with the UN had garnered international acclaim. A successful restoration of the deal would undoubtedly place Erdogan in the international spotlight, especially as he prepares to attend the UN General Assembly later this month.
The UN's Recent Reprimand
Türkiye's reprimand by the UN Security Council, following clashes between Turkish Cypriot police and UN peacekeepers in Cyprus, has amplified Erdogan's need for a positive diplomatic atmosphere. This adds further weight to the importance of achieving a diplomatic breakthrough during his visit to Russia.
Implications for Regional Politics and Geopolitics
Erdogan's recent visit to Russia carries far-reaching implications for regional politics and the broader global geopolitical landscape. The interactions between Türkiye and Russia have drawn international attention due to their strategic positions and divergent interests in various regional conflicts.
Escalation and Alternatives in the Black Sea
Since its withdrawal from the grain deal in July, Russia has escalated tensions by engaging in Ukrainian ports with missile and drone strikes, even threatening to treat all vessels in the Black Sea as potential military targets. In response, Ukraine has announced the establishment of a humanitarian corridor as an alternative route, hugging the coast of neighboring Romania and Bulgaria.
Addressing Food Security in Africa: Russian Footstep in the Greater African Region
Following its withdrawal from the grain deal, Russia has been keen on addressing concerns in Africa regarding the impact of the deal's collapse on food security. On September 4th, President Putin announced that Russia was on the verge of reaching an agreement with six African countries, including Burkina Faso, Zimbabwe, Mali, Somalia, the Central African Republic, and Eritrea, to supply them with up to 50,000 tonnes of grain. This humanitarian gesture includes free food supply and logistical support, with deliveries expected to commence shortly.
Energy Cooperation and the Turk-Stream Pipeline
Energy cooperation is a significant facet of Russo-Turkish relations, with the TurkStream pipeline serving as a symbol of their partnership. The visit may encompass talks on expanding energy projects and their implications for regional energy security.
Arms Deals and Military Cooperation
Both Türkiye and Russia have engaged in arms deals and military cooperation in recent years. The meeting could lead future discussions on these agreements, including Türkiye's purchase of Russian S-400 missile systems, which has raised concerns among Türkiye's NATO allies and carries broader implications for regional security.
Balancing Alliances in Regional Politics
Erdogan's diplomatic balancing act between Russia and NATO, notably the United States, is another crucial aspect of his visit. Türkiye's strategic positioning as a NATO member with growing ties to Russia presents both challenges and opportunities. The meeting provides an opportunity to explore how Türkiye navigates these complex alliances.
Addressing Humanitarian Concerns
Beyond geopolitical interests, Erdogan's visit may address humanitarian concerns in the region, particularly Türkiye's role as a refuge for millions of Syrian refugees. Discussions may revolve around the refugee crisis and potential solutions.
Broader Implications for Global Politics
The outcomes of Erdogan's visit extend beyond regional politics, with potential ripple effects on global politics. The decisions and agreements reached during the meeting can have repercussions in areas where Türkiye and Russia intersect, such as Syria, Libya, and energy markets.
Conclusion: Shaping the Future of Russo-Turkish Relations
Erdogan's visit to Russia marks a crucial juncture in regional politics, underscoring Türkiye's delicate diplomatic balancing act between Russia and NATO. The revival of the grain deal and discussions on energy cooperation, arms deals, and humanitarian concerns reflect the multidimensional nature of Russo-Turkish relations. As these influential nations navigate their complex alliance, the implications extend far beyond the Black Sea region, impacting global geopolitics. The outcomes of this meeting will reverberate in areas like Syria, Libya, and energy markets, shaping the course of future regional and global political dynamics. The world watches with anticipation as Türkiye and Russia chart their course in an ever-evolving international arena.
Iran and Sudan's Rapprochement in 2023: New Changes in the Regional Geopolitics of the Middle East
The Middle East is a strategic region that connects Asia, Africa, and Europe and has significant natural resources, especially oil and gas. The Middle East is also a source of various conflicts and crises that pose threats to regional and global peace. The change in Middle East politics can shape the social and political transformations of the people and societies in the region, as well as their relations with other regions. With that, Iran and Sudan's rapprochement has brought a new dynamic into the politics of the Middle East.
Iran and Sudan have been allies since the 1989 coup that brought Omar al-Bashir to power, but their relations have been strained by the political and economic crisis in Sudan, the US sanctions on both countries and the regional rivalry with Saudi Arabia and Egypt. The rapprochement between Iran and Sudan in 2023 adds a new dimension to the regional geopolitics of the Middle East. It has strengthened Iran in the region, as it gained Sudan as a strategic ally and a potential gateway to Africa.
Currently in Sudan, the civil war erupted in April 2023 after a failed coup attempt by a faction of the military against the transitional government that replaced al-Bashir in 2019. The instability and conflict in both countries have affected their domestic and foreign policies. Iran has been facing internal challenges, such as protests, corruption, inflation, and environmental crises. Iran has also been involved in regional conflicts, such as the war in Yemen, the civil war in Syria, the tensions with Israel, and the nuclear standoff with the US. Sudan has been undergoing a political transition since the ouster of Omar al-Bashir in 2019, but the process has been disrupted by a military coup in October 2021. Sudan has also been dealing with humanitarian crises, such as food insecurity, displacement, and violence in Darfur and other regions.
By restoring ties with Sudan, Iran can expand its economic and political influence, as well as its access to natural resources and markets. Sudan can also serve as a counterweight to Saudi Arabia and Egypt, which have been hostile to Iran and have supported the opposition forces in Sudan's civil war. This has challenged the Saudi-led coalition in the region, which has been trying to contain Iran and its allies. Saudi Arabia and its partners, such as the UAE, Bahrain, and Israel, have formed a bloc to counter Iran's regional ambitions and to promote their interests. The rapprochement between Iran and Sudan can undermine their efforts and create new security threats for them. For example, Sudan can provide Iran with access to the Red Sea and the Bab al-Mandeb Strait, which are vital for Saudi Arabia's oil exports.
The change in the US outlook on the Middle East has reduced its involvement and influence in the region. The US has shifted its focus to other strategic priorities, such as countering China's rise, addressing climate change, and dealing with domestic challenges. The US has also withdrawn its troops from Afghanistan, Iraq, and Syria, and reduced its military aid and arms sales to its allies in the region. The US has also adopted a more balanced approach to the Israeli-Palestinian conflict, supporting a two-state solution and restoring aid to the Palestinians. The US has also resumed negotiations with Iran over its nuclear program, which was abandoned by the previous administration. The change in the US policy has created more space for regional actors to pursue their interests and initiatives without external interference or pressure.
Iran's interest in Sudan's Red Sea coast is mainly driven by its strategic and economic objectives. Iran wants to strengthen its influence in the region. Iran has decided to send military support to the Sudanese army in 2023, following talks between the foreign ministers of Sudan and Iran in Baku in July. Iran wants to secure the Red Sea and the Bab al-Mandeb Strait, which are vital for its oil exports and maritime trade. Iran has been hosting its naval fleets in Port Sudan for decades, to the dismay of Saudi Arabia, which lies opposite Port Sudan on the other side of the waterway. Also, Iran wants to expand its economic and political ties with other African countries, especially with the involvement of China as a mediator. China's role can help reduce tensions and violence in the region, as well as foster greater integration and cooperation.
The position that the rapprochement between Iran and Sudan has reduced the US leverage in the region, as it lost a key ally and a potential partner in Sudan. The US has been supporting the democratic transition in Sudan and has lifted some of the sanctions that were imposed on the country for its human rights violations and its support for terrorism. The US has also provided humanitarian and development assistance to Sudan, as well as diplomatic and military support to the transitional government. The US has hoped to use its influence in Sudan to advance its interests and values in the region, such as promoting peace and stability, countering extremism, and resolving the conflicts in South Sudan, Darfur, and Ethiopia. However, the rapprochement between Iran and Sudan can undermine these efforts and weaken the US position.
It has increased challenges for the US in the region, as it faces a more assertive and resilient Iran and its allies. Iran and Sudan have been subject to US sanctions for their alleged support for terrorism, human rights violations, and nuclear activities. The sanctions have hampered their trade and investment opportunities, as well as their ability to import essential goods and services. The US has been pursuing a dual-track policy of pressure and diplomacy with Iran over its nuclear program and its regional activities. The US has imposed severe sanctions on Iran and its proxies, such as Hezbollah, Hamas, and the Houthis, and has supported Israel's right to defend itself against Iranian threats. The US has sought to prevent Iran from acquiring nuclear weapons and to curb influence in the region. However, the rapprochement between Iran and Sudan can complicate these objectives and increase the risks of confrontation.
From a regional perspective, Saudi Arabia and its partners, such as the UAE, Bahrain, and Israel, have formed a coalition to counter Iran's regional ambitions and promote their interests. They have also intervened militarily in Yemen, Syria, Iraq, and Libya to support their proxies and allies. Saudi Arabia has also offered economic and military assistance to Sudan and other African countries, such as Djibouti and Somalia, in exchange for cutting ties with Iran. Previously, Sudan has been a major contributor to the Saudi-led coalition fighting against the Iran-backed Houthi rebels in Yemen since 2015, but its participation has been controversial and costly for the Sudanese people.
The easing of tensions between Riyadh and Tehran has enabled Iran to restore ties with some of the Sunni-led Arab states that were previously aligned with Saudi Arabia against Iran, such as Sudan, Oman, Iraq, and Qatar. Also, it challenges the influence of UAE and Egypt in Sudan, which have been supporting the military-led transitional government since the ouster of Omar al-Bashir in 2019. The UAE and Egypt have been wary of Iran's presence in the Red Sea and the Horn of Africa, and have sought to limit its access to ports and trade routes in the region. The Sudan-Iran rapprochement could undermine their efforts and create more competition for resources and influence in Sudan.
In conclusion, the Middle East is an arena of competition and cooperation among various regional and external powers. So, the rapprochement between Sudan and Iran has brought change in Middle East politics can alter the balance of power and interests among these actors, and create new opportunities or challenges for dialogue and partnership.
Sisi and the "New Republic" model in Egypt
Egypt's participation came through President Abdel Fattah El-Sisi in the G20 meetings held in the Indian capital, New Delhi, over the course of September 9 and 10, 2023, as confirmation of what the new Egyptian Republic has achieved during the era of President "El-Sisi" at the Arab, regional and international levels, and what the new Egyptian Republic enjoys. From a pivotal and influential role in the region as a result of the vision and efforts of President "El-Sisi" in restoring Egypt to its position on the global stage. In addition to President Sisi's vision of the new republic of Egypt in an attempt to re-integrate it to create balance with the new world order, and to emphasize its shift from unipolar control, to creating one world under the umbrella of "One Family… One Future", India also chose a name and slogan for that summit. The reason for inviting Egypt to attend the G20 summit in India comes as a result of its status among the major countries organizing the summit, as the summit includes the largest international economic and political bloc, accounting for 85% of the global economic output and 75% of the volume of global trade. The observation worth noting remains that the differences between the major powers around the world, such as the United States of America, China and Russia, have been reflected in each party's attempt to find new allies, by deepening the concept of a multi-power system, by creating a stronger world based on increasing the involvement of developing countries in the global economic processes, such as welcoming Egypt, the Emirates, and Ethiopia to join the BRICS economic group earlier at the G20 summit in India, in an effort to win the favor of many international parties from African and developing countries to reduce the financing gap and restructure debts that limit countries' abilities to grow, and thus gain new allies from before. Various international powers. This was reflected in the agenda of the Egyptian leadership of President El-Sisi through understanding the mechanisms of this competition between China and the United States of America in neutralizing differences and diversifying Egypt's economic relations with various international partners.
During his participation in the G20 summit in India, President El-Sisi is trying to present (the features of the new Egyptian Republic), which were reflected in the transformation of Egypt into a leading global commercial, logistical and industrial center, thanks to the national projects that were established in the new Egyptian Republic, whether in infrastructure and ports, in addition to establishing 17 industrial cities that include thousands of new factories, in addition to encouraging the establishment of factories to provide production requirements and raw materials in the new Egyptian Republic. Building the new republic during the era of President Sisi and promoting its most prominent features and projects confirms that Egypt is at the heart of the map of international and regional interactions, presents visions and approaches to Egypt's economic dealings around the world at this time, and creates a kind of balance for Egypt in its relations around the world. In addition to marketing the national economy in Egypt, and confirming the merit of the political transformation in the new Egyptian Republic, in addition to reserving a role for Egypt in the economic partnerships and international blocs that are now being formed, such as Egypt's joining of the world's leading BRICS group of countries immediately before the G20 summit in India.
The conditions for holding the G20 summit internationally at the present time come in the midst of the Russian military operation in Ukraine and its effects on the shape of the international system and the Middle East, where the global order is being restructured again, as well as the architecture of the Middle East again, and it is in the interest of Egypt and the major G20 economic countries, to not be far from all these developments, and to restructure their relations in a way that allows them to benefit from all these developments. In light of these variables, the importance of President Sisi's participation to discuss the mechanism and ways of providing effective support from the G20 countries to developing countries to achieve sustainable development goals, to confront the negative repercussions of the Russian-Ukrainian war on the economy, food, and energy, and what it led to many successive global crises. Also, in view of the multiple regional, continental and international roles that Egypt plays and the influential and major role it has now enjoyed with all parties, the features of the Egyptian project for modernization and development through which the new republic in Egypt, led by President "El-Sisi", presents a model for comprehensive and sustainable development, as it adopts a multi-dimensional strategy.
If we analyze the final statement of the G20 Summit in India in the presence of President "El-Sisi", we will see that it reflects the Egyptian agenda in the international action necessary to confront the challenges that the world is currently witnessing, whether on the security, military, political, economic and development levels, or the problems of hatred and discrimination and the importance of respecting the cultures and beliefs of peoples or anything related to confronting them. Climate problems. The statement also adopted the Egyptian point of view regarding Africa's demands and the need to support the development efforts of its people. Knowing that the African Union has been accepted as a member of the G20, which is a major and notable qualitative development in the African march of advancement led by Egypt, under the leadership of President "El-Sisi". This is if we focus on the speech of President "El-Sisi", in his capacity as Chairman of the Steering Committee of Heads of State and Government of the "African Union Development Agency" (NEPAD), and his announcement of setting specific goals in consultation with African partners to support the countries of the continent, including enhancing continental economic integration, implementing the African development agenda and activating Continental Free Trade Agreement.
The note worth noting for me remains that President Sisi's meetings during the G20 summit were not limited only to the leaders of the participating countries, but rather extended to the heads and representatives of international organizations and groups on various continents and those responsible for them, the most prominent of which is President Sisi's participation in the African-European Summit. The mini conference, which was held on the sidelines of the G20 summit. The most important agenda put forward at the top of President Sisi's agenda, during his participation in the summit of the Group of Twenty major economic countries, was the emphasis on strengthening Egyptian and international efforts to facilitate the integration of developing countries into the global economy in an equal manner, against the backdrop of the mutual opportunities and advantages that this provides. It contributes to attracting investments and achieving economic growth and development for all parties. Also, in light of Egypt's previous hosting of the "COP27" climate summit in Sharm El-Sheikh, President "El-Sisi" will be keen to determine the extent of developed countries' commitment to their pledges within the framework of international agreements and mechanisms to confront climate change, and to enable developing countries to increase their reliance on new and renewable energy sources.
Accordingly, President "El-Sisi" was keen to present the features of the new Egyptian Republic during the G20 Summit in India, which was a source of great confidence from all international partners in the strength of the Egyptian economy. This is not the result of the moment, but the result of great economic work undertaken by Egypt since years during the era of President "El-Sisi", and it reflected positively on the increase in foreign investment inside Egypt, and on the occurrence of many successes in the field of cooperation between Egypt and major international companies, especially with the strength of the Egyptian economic situation now, as a result of the reform measures taken by the new Egyptian Republic during the era of President "El-Sisi". Therefore, during his participation with the permanent members of the G20 in the India Summit, President "El-Sisi" was keen on a pioneering plan aimed at enhancing trade between India, Egypt and various countries of the Middle East and Europe, as it will thus link the regions that represent about a third of the global economy, which represents the pinnacle of success for the New Republic of Egypt during the era of President "El-Sisi".