Innovation in Europe: the secrets to entrepreneurial success and the importance of "patient capital"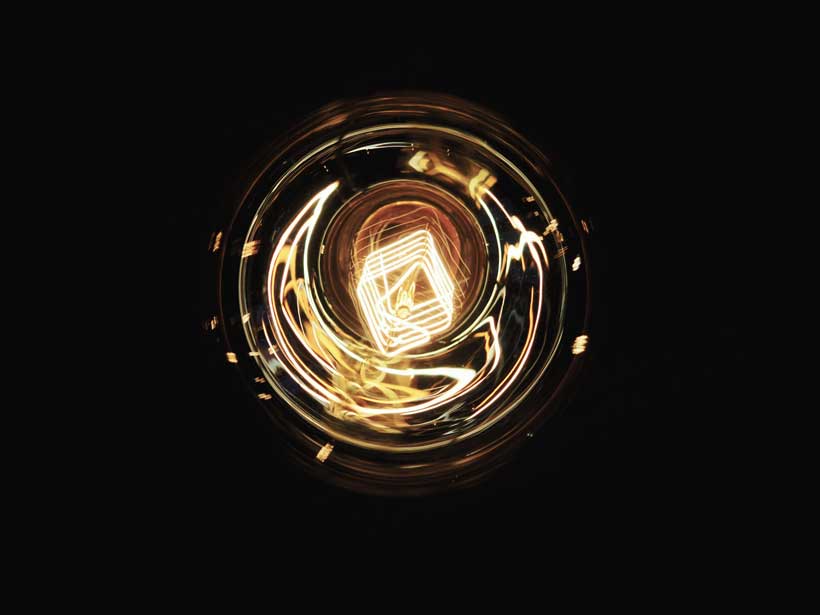 As of today, the European Innovation Council (EIC) has a new President of the Board, Dr Michiel Scheffer. With a budget of €10 billion, the EIC aims to identify and scale up new technologies and scientific breakthroughs. In an interview with Horizon magazine, Scheffer looks at the task ahead, where he feels innovation in Europe is strong and where there is a need to do better.
By TOM CASSAUWERS
Michiel Scheffer is hardly new to the world of innovation. For 15 years the Dutch national ran an innovation consultancy for fashion and textile companies. And on top of that he served as regional minister in the Dutch province of Gelderland. Now, Scheffer says he's eager to start his new job in Brussels as president of the EIC Board.
Which of your previous jobs – in academia, industry or politics – best prepared you for the job of EIC president?
Surprisingly, my political responsibilities probably best prepared me. The challenges I encountered there are similar to the ones I will face now. Of course, it's important to know how academic research works and how startups operate. But politics is what best prepared me.
I used to be a minister for the Dutch province of Gelderland. Fifteen years ago, it sold some government companies, which caused the province to have money. I led the fund that invested this money. I invested €600 million in startups and scaleups, and I'm proud of the work we did there. That's a smaller version of what I'm about to experience with the EIC.
What about your work as an entrepreneur?
I was born into a textile family. It's already in my DNA for three generations. As an entrepreneur I helped textile companies in their innovation processes. But I also tried to develop my own technologies through startups. I need to note, though, that all those startup projects failed.
What did you learn from failing?
For one, I myself experienced the problems that startups encounter. You need to have capital that's patient. At a certain stage you need to scale a technology, which can cost millions of euros. That means you need good sources of capital, which is where some ideas fail. I hope the EIC can help fix this.
A startup also needs to see Europe as its starting market. We cannot just see our nations or regions as our only markets. You need Europe to build a company at scale.
Your focus as a consultant was on the textile and fashion industries. What lessons did you learn from them?
Fashion is a very innovative industry. Every season they need to come up with new ideas and recombine concepts. Which surprisingly is a very useful mindset for European deep-tech innovation, because crossover thinking is key here. Often you combine different fields or industries. For example, new materials are used to build medical technologies. And that's what the European innovation ecosystem does well. Everything is close to each other.
In the US, Silicon Valley is geographically very far away from, say the Research Triangle [an area in North Carolina with a heavy focus on medical industries]. In Europe we're better at this cross-sector innovation, something I'm quite familiar with because of my experience in fashion.
What do you think about the so-called European Innovation Paradox, the idea that Europe is a world leader in science and research but that we're not good at turning this knowledge into startups and economic activity?
The paradox exists, but it's not an unchangeable reality. There are regions in Europe that have managed to bridge that paradox. They have managed to invest funds correctly and create a network of startups. I'm thinking of cities such as Eindhoven, Grenoble or Tallinn. On a regional level there are success stories.
The US and China, the other two big economic blocs, have much more coherent internal markets and a strong government. Europe has potential, but fundamentally it's still 27 different member countries. There's, of course, the single market but, particularly for startups, financing options remain fragmented. The EIC wants to create a single market for venture capital.
What about private investors? Aren't you pushing them out?
We work by "crowding in" and never go at it alone. When we give equity, we only invest when private investors join us. We want to seduce private venture capitalists (VCs), not compete with them. Public investors de-risk a lot of the work of private VCs. They make a selection and do due diligence, which reduces the work a private investor needs to do. Research shows that companies where public and private investors work together have a higher chance of survival than companies who just get private investment.
Does an EU fund really need to do equity investments?
In every major technological transition of the last 400 years, public investment has played a big role. This can be in the form of equity, or government contracting. You, of course, need to be prudent, but history shows that it works. After the last few neoliberal decades, it might be somewhat new for governments to do equity investments again, but in the long term it's perfectly normal for us to do this.
On the other hand, do you think private VCs are too risk averse in Europe?
This can happen, but there are plenty of private VCs that take risks. The bigger problem in Europe is that institutional investors, such as pension funds or even family offices [funds that manage and invest the money of wealthy families], invest too little in VCs. The challenge is more to have these bigger funds invest a larger share of their capital into VC, which in turn will give a boost to European startups.
As someone with a PhD, how can we stimulate scientists to also take up entrepreneurship?
We need to stimulate entrepreneurship among scientists. There aren't enough places for all PhD students at universities. Besides, there are a lot of PhD students who prefer entrepreneurship over academia. That was also the case for me 30 ago. That of course doesn't mean that entrepreneurship is just something for scientists.
The most successful companies are led by diverse teams. You want to mix scientists with more commercially driven people. This diversity, by the way, should also extend to gender. We see that entrepreneurial teams that also include women are more successful than teams just composed of men. Cross-border entrepreneurial teams also are more successful. Entrepreneurship isn't about one lone genius, but about diverse teams.
There are suggestions that a recession might be setting in. What role does the EIC need to play in this kind of funding environment?
The EIC needs to work as patient capital. We have a commitment to invest in the long-term. The instrument also needs to exist for a long time. We hope that the Member States will keep supporting it in the next work programme, after 2027. We are faced with very long-term technological transitions, for example, in the area of sustainability, that go up to and beyond 2050. We need financial instruments that can think on these long-term horizons.
As the new president of the EIC, what will be your first actions?
Some regional innovation ecosystems work very well already, yet others are still lacking. I want to spend a lot of attention on countries and regions that need some help. One of my main activities would be to visit different ecosystems. In July, I start with Portugal, which has a very good technological ecosystem. But afterwards I would also like to visit Bulgaria, Slovenia, Croatia and Poland. This is called 'widening'. We let these regions learn from other success stories, like imec in Leuven, Belgium, or Enterprise Ireland in Ireland.
We also need to steer investments into areas that are strategically important to Europe. One of the strong points of Europe is, for example, agriculture. We should explore opportunities for it to supply us with certain materials or resources used in chemicals and pharmaceuticals.
Farmers could for example supply lactic acid from sugar, which can be used to make plastics. Bio-based industries such as agriculture can in this way be coupled to our search for more autonomy in strategic economic areas.
What tips do you have for prospective entrepreneurs?
An entrepreneur needs critical friends. You need to learn how to tell your story and listen to criticism. Good entrepreneurs also never work alone. Try to join a team, and make it diverse.
A NEW EUROPEAN INNOVATION AGENDA AND THE EIC
A new wave of innovation is underway: deep-tech innovation, rooted in cutting-edge science, technology and engineering, often combining advances in the physical, biological and digital spheres with the potential to deliver solutions to the many global challenges we face.
With the new European innovation agenda, the EU is putting forward concrete new measures to help innovators, including deep-tech startups, to succeed in bringing their innovations to market.
The European Innovation Council (EIC) supports the most promising deep-tech startups in Europe with scaling up their breakthrough innovations through the EIC Fund, a combination of public grant and patient equity investment. The Fund is set to become the largest early stage, deep-tech investor in Europe: leveraging a budget of €10 billion for the EIC to crowd in €30 to €50 billion from other private investors.
This interview was originally published in Horizon, the EU Research and Innovation Magazine.
U.S. companies are barreling towards a $1.8 trillion corporate debt
US firms are barreling towards a giant wall of corporate debt that's about to mature over the next few years, Goldman Sachs strategists said in a note.
There's $1.8 trillion of corporate debt maturing over the next two years, Goldman Sachs estimated. Firms could be slammed with higher debt servicing costs as interest rates stay elevated. That could eat into corporate revenue and weigh on the US job market.
The investment bank estimated that $790 billion of corporate debt was set to mature in 2024, followed by $1.07 trillion of debt maturing in 2025. That amounts to $1.8 trillion of debt reaching maturity within the next two years, in addition to another $230 billion that will reach maturity by the end of this year, Goldman strategists said.
The wave of debt that will need to be refinanced could spell trouble for companies, as interest rates have been raised aggressively by the Fed over the last year. The Fed funds rate is now targeted between 5.25%-5.5%, the highest range since 2001.
For every extra dollar spent to service their debt, firms will likely pull back on capital expenditures spending by 10 cents and labor spending by 20 cents, the strategists estimated, a reduction that could weigh down the job market by 5,000 payrolls a month in 2024 and 10,000 payrolls a month in 2025.
Experts have warned of trouble for US corporations as credit conditions tighten. Already, the tally of corporate debt defaults in 2023 has surpassed the total number of defaults recorded last year. As much of $1 trillion in corporate debt could be at risk for default if the US faces a full-blown recession, Bank of America warned, though strategists at the bank no longer see a downturn as likely in 2023.
Russian response to sanctions: billions in dollar terms are stuck in Russia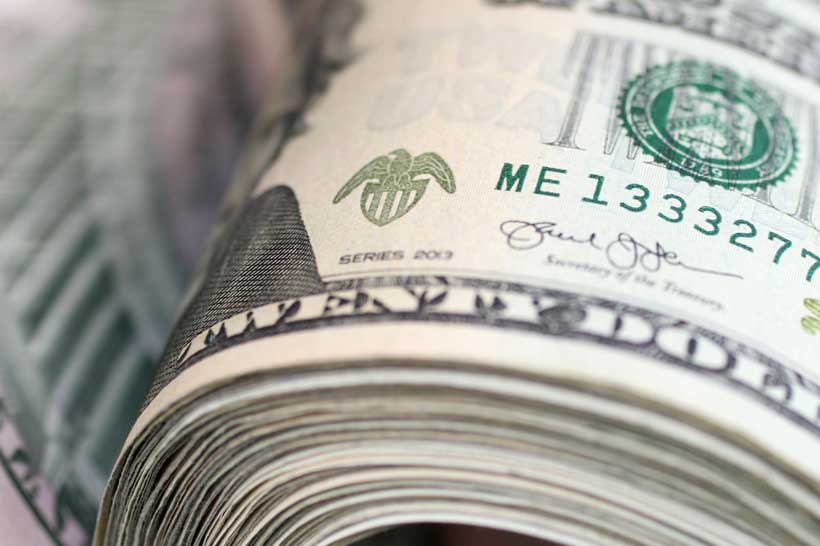 "Tens of billions in dollar terms are stuck in Russia," the chief executive of one large company domiciled in a country told 'The Financial Times'. "And there is no way to get them out."
Western companies that have continued to operate in Russia since Moscow's invasion of Ukraine have generated billions of dollars in profits, but the Kremlin has blocked them from accessing the cash in an effort to turn the screw on "unfriendly" nations.
Groups from such countries accounted for $18 billion (€16.8 billion) of the $20 billion in Russian profits that overseas companies reported for 2022 alone, and $199 billion of their $217 billion in Russian gross revenue.
Many foreign businesses have been trying to sell their Russian subsidiaries but any deal requires Moscow's approval and is subject to steep price discounts. In recent days British American Tobacco and Swedish truck maker Volvo have announced agreements to transfer their assets in the country to local owners.
Local earnings of companies from BP to Citigroup have been locked in Russia since the imposition last year of a dividend payout ban on businesses from "unfriendly" countries including the US, UK and all EU members. While such transactions can be approved under exceptional circumstances, few withdrawal permits have been issued.
US groups Philip Morris and PepsiCo earned $775 million and $718 million, respectively. Swedish truck maker Scania's $621 million Russian profit in 2022 made it the top earner among companies that have since withdrawn from the country. Philip Morris declined to comment. PepsiCo and Scania did not respond to requests for comment.
Among companies of "unfriendly" origin that remain active in Russia, Austrian bank Raiffeisen reported the biggest 2022 earnings in the country at $2 billion, according to the KSE data.
US-based businesses generated the largest total profit of $4.9 billion, the KSE numbers show, followed by German, Austrian and Swiss companies with $2.4 billion, $1.9 billion and $1 billion, respectively.
'The Financial Times' reported last month that European companies had reported writedowns and losses worth at least €100 billion from their operations in Russia since last year's full-scale invasion.
German energy group Wintershall, which this year recorded a €7 billion non-cash impairment after the Kremlin expropriated its Russian business, has "about €2 billion in working interest cash… locked in due to dividend restrictions", investors were told on a conference.
"The vast majority of the cash that was generated within our Russian joint ventures since 2022 has dissipated," Wintershall said last month, adding that no dividends had been paid from Russia for 2022.
Russian officials are yet to outline "a clear strategy for dealing with frozen assets", said Aleksandra Prokopenko, a non-resident scholar at the Carnegie Russia Eurasia Centre. "However, considering the strong desire of foreign entities to regain their dividends, they are likely to explore using them as leverage – for example to urge western authorities to unfreeze Russian assets."
Transforming Africa's Transport and Energy Sectors in landmark Zanzibar Declaration
A special meeting of African ministers in charge of transport and energy held from 12-15 September on the theme, "Accelerating Infrastructure to Deliver on the AU Agenda 2063 Aspirations" has concluded with an action-oriented Zanzibar Declaration aimed at spurring the Continent's transport and energy sectors.
Convened under the auspices of the African Union's Fourth Ordinary Specialized Technical Committee on Transport, Transcontinental and Interregional Infrastructure and Energy, the meeting was organized by the African Union Commission (AUC) in collaboration with the African Union Development Agency (AUDA-NEPAD), the African Development Bank (AfDB) and the United Nations Economic Commission for Africa (ECA).
Speaking at the Ministerial segment of the meeting, Robert Lisinge, Acting Director of the Private Sector Development and Finance Division at the ECA called on member states to address the barriers limiting private sector investments in infrastructure and energy, urging them to facilitate investments by creating conducive policy and regulatory environments. "The requirements of continental infrastructure development and the aspirations of Agenda 2063 and Agenda 2030 far exceed current levels of public sector investment," he said.
He stressed that over the next ten years, there is a need for concerted action to address energy transition and security issues, in order to open up opportunities for the transformation of the continent. He cited ECA's analytical work on the AfCFTA, which demonstrates there are investment opportunities for infrastructure development in the area of transport and energy and added that digitization and artificial intelligence offer great opportunities for the efficient operation of infrastructure.
According to the Zanzibar Declaration, the Ministers adopted the AUC and ECA continental regulatory framework for crowding-in private sector investment in Africa's electricity markets. This framework will be used as an instrument for fast-tracking private sector investment participation in Africa's electricity markets. The Declaration also called on ECA and partners to develop a continental energy security policy framework as called for by the 41st Ordinary Session of the Executive Council and an Energy Security Index and Dashboard to track advancements in achieving Africa's energy security.
The meeting acknowledged the efforts by ECA to support Member States in coordinating Public-Private Partnerships (PPP) with development partners and the establishment of the African School of Regulation (ASR) as a pan-African centre of excellence to enhance the capacity of Member States on energy regulation.
The Declaration requested the ECA and partner institutions to further act in the following areas:
The AUC, in collaboration with AUDA-NEPAD, ECA, AfDB, RECs, Africa Transport Policy Programme (SSATP), and the African Continental Free Trade Area (AfCFTA) Secretariat to implement the roadmap on the comprehensive and integrated regulatory framework on road transport in Africa.
ECA, in collaboration with AUC, to identify innovative practices and initiatives that emerged in the aviation industry in Africa during the COVID-19 pandemic and propose ways of sustaining such practices, including the development of smart airports with digital solutions for improved aviation security facilitation and environmental protection.
ECA, in collaboration with AUC, to establish mechanisms for systematic implementation, monitoring and evaluation of continental strategies for a sustainable recovery of the aviation industry.
The AUC, AUDA-NEPAD, AfDB and UNECA to engage with development partners and Development Finance Institutions (DFIs) to mobilize resources for projects preparation and implementation of PIDA-PAP 2 projects.
ECA and AUC, in collaboration with partners, to coordinate PPP initiatives to avoid duplication of efforts and strengthen complementarity.
The AUC and ECA to work with continental, regional and specialized institutions to support the design and implementation of programmes, courses, and capacity development initiatives of the African School of Regulation (ASR) to support the implementation of the African Single Electricity Market and Continental Power System Master Plan.
The AUC to work with AUDA-NEPAD, AfDB, ECA and RECs, respective power pools, regional regulatory bodies, and relevant stakeholders to design continental mechanisms for regulating and coordinating electricity trade across power pools.
AUDA-NEPAD, AUC, AFREC, ECA, AfDB, Power pools and development partners to comprehensively assess local manufacturing of renewable energy technologies and beneficiation of critical minerals for battery manufacturing.
ECA and AFREC to accelerate the implementation of the Energy4Sahel Project to improve the deployment of off-grid technologies and clean cooking in the affected Member States.