Measuring BRICS in single decades, in 2001, BRIC started as an acronym for Brazil, Russia, India, and China; Goldman Sachs economist Jim O'Neill claimed that by 2050 the four BRIC economies would come to dominate the global economy. So South Africa was added to BRIC in 2010. The following countries are now expressing interest in joining: Afghanistan, Algeria, Argentina, Bahrain, Bangladesh, Belarus, Egypt, Indonesia, Iran, Kazakhstan, Mexico, Nicaragua, Nigeria, Pakistan, Saudi Arabia, Senegal, Sudan, Syria, the United Arab Emirates, Thailand, Tunisia, Turkey, Uruguay, Venezuela, and Zimbabwe. Is this now the awakening of BRICS+ or BRICS power?
BRICS+ by 2030 will add dozen new members and carve new indices, and by 2040, it will lead to new intellectualism on geopolitics and socio-economies for the super complex 2050 age of smart living.
Historically, BRICS nations pushed on their people-power agenda over super-power titles. They made extreme value-creation economic models over focusing on powerful military-industrial complexes. They focused on nation-building and avoided special mandates to manage global affairs. They have been on a quest to upgrade them. They were feeding hungry mouths, as they were population rich, constantly up-skilling, and improving value creation as they were SME rich. They kept a steady watch to create multilateralism to uplift humankind.
They, too, made mistakes, as did the rest of the world
In the third decade of the third millennium, come 2020, three transformations erupted. First, futurism changed the rules on the 'physicality of work' and created a new imbalance with the 'mentality of performance'; this has divided the workforce of world; the old system of over a billion commuting daily to the center of a complex maze to arrive daily at the sanctum of the company and create climate change. So now, in response, some 50% of the world's workforce has chosen to stay away and work remotely in the surroundings of wide-open choices. Furthermore, technology uplifted micro-power-nations and exposed Western economies now stripped naked in bubble baths on slippery floors, they tippy-toe practicing conga-lines
Newly magnified economy: Behold, what microscopes exposed the magnified inner workings of the body. Similarly, the integrated networks have exposed the digital connectivity and working of millions of villages, cities, and nations with additional billions of people to interact, trade, improve grassroots prosperity and create a well-informed and opinionated citizenry. Some 100 years ago, if only 1% of the world's population knew what was happening, today it is a dozen times more, and by 2030 double again. Why would these numbers change the global economic matrix when translated into micro-trading, micro-manufacturing, and micro-exporting? International opinion today is already strong enough to crush any national opinion of any nation still lingering under the illusion of a self-promoted victory.
When the SME sector already exists within each nation, the global markets are always hungry for good quality goods and services, and the rains of almost free digital technologies make such transformation a quick turnaround. Therefore, mindsets are critically essential; the need to define the difference between the job seeker mindset that builds the organizations and the job creator mindset that originates and creates that organization in the first place.
So what are the lessons, key features, and blueprints in sight?
Mistakes and new lessons: Last many decades, as the new world was rising, Western citizens felt like China experts, and their regular visits to local China towns restaurants in each city misguided them that Laundromat trained Chinese could only produce some chicken fried rice. Ever since the advent of the camera, the East was always projected as poor and dysfunctional; mesmerized by the media coverage during the last many decades, the West was equally convinced that India, a land of only snake charmers and fakirs, finally someday speak better English. The general perceptions about Asia, besides eating rice, if they could ever make cheaper products for the West. The rest is history, mistakes, and lessons.
After the big ding-dong nights of 2000 New Year's Eve, today's new story starts from the 20th chapter. Now China and India alone have created some 500 million new entrepreneurs, not by a magic pill or meta-crypto-wand but by National Mobilization of Entrepreneurialism, a slow, painful deployment of SMEs across the nation, and by creating mobilization protocols to identify, classify, and digitizing based on multiple factors from type and size to the evaluation of their "respectable" role in future communities and economic factors. This methodology was far more advanced in strategy and stern management over the globalization frenzy from the West, where sudden exporting of manufacturing of the industrial plants to kill manufacturing and destroying the middle class out of the West already declared globalization a great success.
The other mistake is to assume this is an economic or an academic study, at best, like an Oscar Slap on sleepy rotundas occupied with endless printing of money across the Western economies. Instead, this is an entrepreneurial response for the entrepreneurial nations to awaken hidden entrepreneurial talents in up-skilling SMEs and re-skilling manufacturers at national levels.
Recommendations and warnings: No airline can survive with only Flight Engineers and Frequent Flyers stuffed inside the cockpits; that space is only reserved for highly trained pilots. Henceforth, across the world, any economic development of any size, shape, or authority may find other more suitable alternate paths of occupation if they still cannot demonstrate any levels of understanding, applicable skills, or mobilization mastery on the National Mobilization of Entrepreneurialism to up-skill exporters and re-skill manufactures and uplift national SME sector as the most prominent economic contributor of the nation. Study the biggest error of economic thinking
Underestimating the hidden powers of early thinking and starting a tiny unknown SME is a mistake of mindsets; here, entrepreneurialism like a saga unfolds, like a voluminous piece of literature but demanding literacy, understanding the job seeker mindsets and the ability to differentiate with entrepreneurial job creator mindset is already winning half the battle. Study the Mindset Hypotheses
Nations failing to realize the power of the billion SME rising in Asia and still unable to declare a national agenda of national mobilization of SMEs now must acquire an understanding of the 4B Factor: a billion displaced due to the pandemic, a billion replaced due to technology, a billion misplaced in wrong jobs now a billion on starvation watch. Furthermore, this 4 billion ever digitally connected mass of people ever in the history of humankind is now the most significant force of global opinion. Notice nations are already intoxicated with joy over the popularity of their national public opinion while having just an opposite international opinion on the world stage.
Recommendation; everyone is born an entrepreneur; our system chips away at this talent. Nevertheless, 10% to 50% high potential SMEs of any nation once are identified, classified, and digitized within 100 days. The uplifting digital platforms of up-skilling exporters and re-skilling manufacturers will result in 10% to 50% quadrupling their performance, productivity, and profitability. Imagine how much-regimented efforts will activate a positive national economic revolution based on real value creation, uplifting grassroots prosperity. How soon is a nation ready for a significant change? The rest is easy.
Why BRICS matters for Pakistan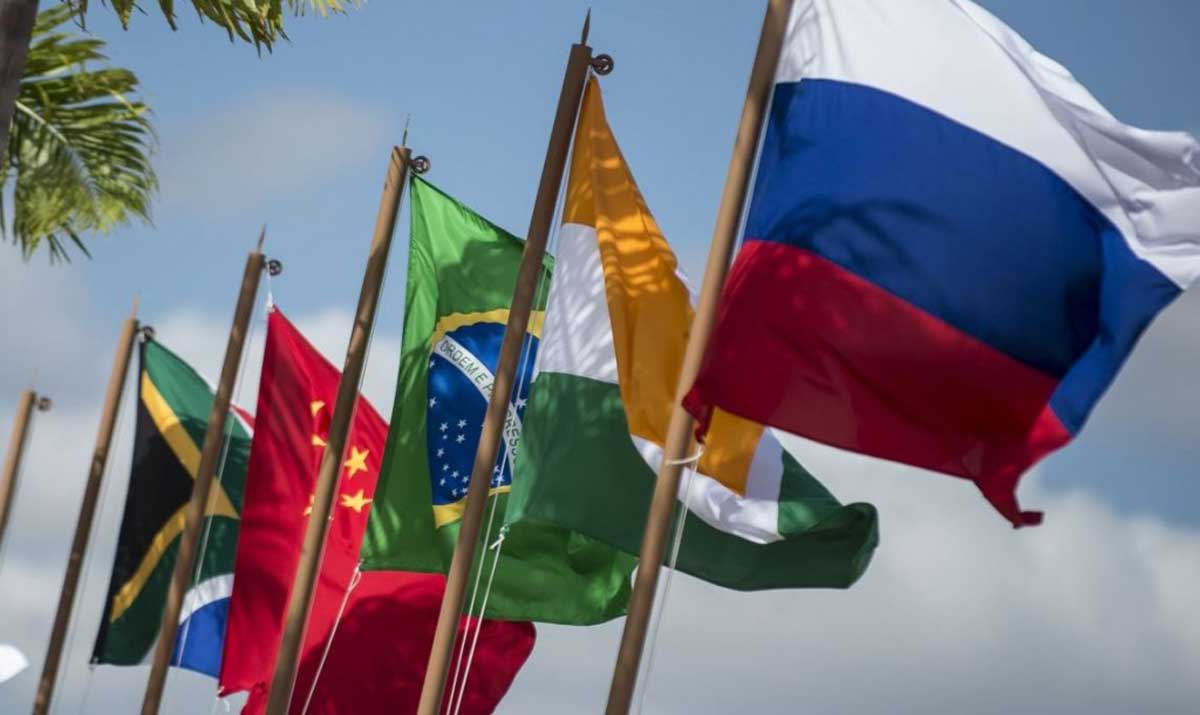 BRICS represents Brazil, Russia, India, China and South Africa, encompassing 41% of the global population and 24% of the global GDP. The 15th BRICS Summit being held from August 22 to 24 in Johannesburg, South Africa. About 40 countries participated in this year's BRICS summit where some key decisions were made adding six new members namely Argentina, Egypt, Ethiopia, Iran, Saudi Arabia and the UAE. The new membership will be effective from January 1, 2024.
In a historic first, Pakistan's participation in the BRICS's seminar, ahead of the summit, was encouraged by Beijing, which wants to integrate Pakistan into the alliance. However, Pakistan surprised the international community for not being the part of BRICS's summit in Johannesburg. By joining BRICS, Pakistan could potentially benefit in multiple ways.
First, BRICS is the emerging power Centre of the world. Joining BRICS could open up economic opportunities for Pakistan. The country could engage in trade with other member states, benefiting from their growing economies. Pakistan's exports could find new markets within the framework of BRICS. Muhammad Karim Ahmed analysed, "These BRICS countries are emerging economies and they have improved their country, their economic conditions, manufacturing, and found markets for themselves through joining the bloc". Certainly, the economic prosperity will minimize unemployment, poverty and illiteracy in Pakistan.
Moreover, developing nations are dissatisfied with the stringent conditions imposed by western-dominated financial institutions like International Monetary Fund (IMF). BRICS has also created two new financial institutions, the New Development Bank (NDB), also known as the BRICS Bank and the Contingent Reserve Arrangement (CRA). CRA, which has a capital of more than USD 100 billion, can help member states withstand any short-term balance of payment crises. Pakistan if allowed in BRICS, can easily access the USD 100 billion CRA as well as the comparatively lenient loan conditions of NDB, without improving the functioning of the Pakistani state.
Second, BRICS membership could boost Pakistan's geopolitical leverage by providing a platform to collaborate with other emerging powers on global issues. Pakistan has always been blackmailed by its traditional allies. Becoming a BRICS member could offer Pakistan an opportunity to diversify its diplomatic relationships. As a BRICS member, Pakistan could potentially demand for reforms in global governance structure. This could lead to a more equitable international order.
Third, some political analysts suspected that Pakistan's inclusion in BRICS may generate disturbances with India, leading to a defunct group. However, it appears that India's opposition to Pakistan joining the bloc is dying down. Recently, Indian Prime Minister Modi has supported BRICS expansion. South African president also welcomed Modi's remarks, who remarked, "delighted to hear India supporting expansion of the BRICS". Senator Mushahid Hussain Syed told Arab News that "First of all, Pakistan should apply for membership in BRICS, where the lead role is with China and where India is the weakest link due to its proclivity to be part of the West's new Cold War against Beijing." So, BRICS membership will certainly increase Pakistan's diplomatic leverage with regard to India in the region.
Fourth, BRICS membership could also alleviate Pakistan stature in other regions of the world. For example, in East Asia there's Regional Comprehensive Economic Partnership (RCEP), again China is in the lead there, but Pakistan isn't 'Looking East'! Why? Somewhat inexplicable, not seizing opportunities when these arise.
Fifth, BRICS membership will also introduce correctness in Pakistan's foreign policy objectives. International community brands Pakistan as a terror sponsor state. Through joining BRICS, Pakistan could divert its security-oriented approach in foreign policy in line with BRICS manifesto. Even India used BRICS forum in Xiamen to condemn Pakistan-based militant groups like Lashkari Tayyaba. So, Pakistan could also use BRICS forum to project its soft image in the world.
In the past, Pakistan has suffered immensely by aligning itself with one group against other. There appear clear indications that Russia and China have shown clear intent to use BRICS to counter G-7, the grouping of powerful wealthy western nations. By orienting its foreign policy away from block politics, Pakistan could potentially get more economic benefits.
The Concept of Sustainability for the World's Cotton Industry Amidst Geopolitical Challenges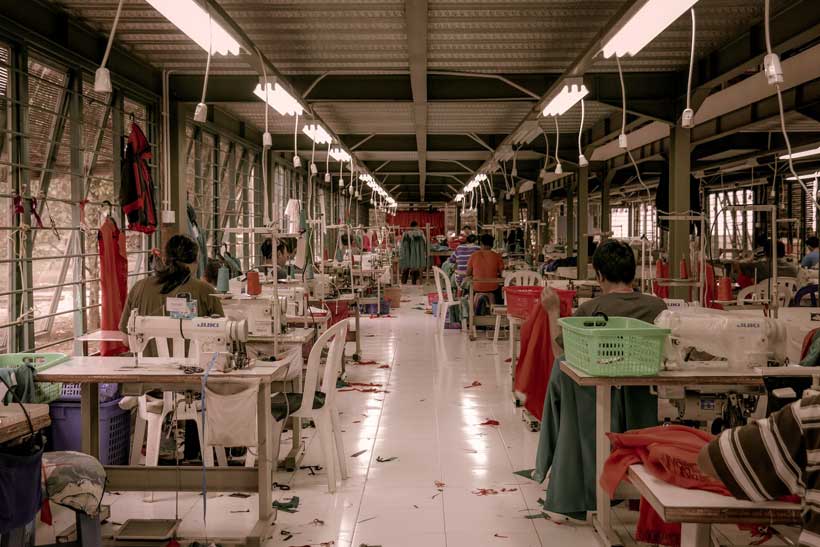 The textile industry is one of the industries that contributes to the largest air pollution in the world. Responsible for 10% of global carbon emissions and 20% of global water waste, the fast-fashion phenomenon also contributes to this problem. If this is allowed to continue, the effects of global warming will get worse. The concept of sustainability itself can also be a polemic for the textile industry because they are experiencing global fluctuations caused by high inflation, weakening demands, and large inventory amounts.However, high global warming will also backfire on them and weaken this industry. Cotton, which is the raw material for making textile fabrics, deeply requires water and fertile soil. With the upcoming heatwaves that will occur, many dry lands will cause difficulties in world cotton production. The United States, as one of the largest cotton producers in the world, is starting to worry about this issue. Moreover, the energy crisis adds further complexity to this problem.
The textile industry itself is trying to revive itself due to many geopolitical problems such as the trade war between China and the United States, the post-Covid-19 situation, and the war between Russia and Ukraine. Even though the Government has been aggressive in advancing green transformation, many customers' behavior places their spending on assets, automotive, housing, and so on. The problem of inventory buildup is due to textile production continuing to run and increasing but customer enthusiasm is always decreasing, coupled with the thrifting phenomenon which is currently rising.
To focus on green sustainability is a long homework for the textile industry. Although the textile business remains slightly positive in general in the first half of 2023, there are still fears of a global recession as the Federal Bank continues to raise interest rates. However, concerns about the issue of inventory buildup have begun to be resolved. In Cotton Day 2023 held by the United States non-profit organization Cotton Council International in Jakarta, Indonesia, one of the speakers, namely Bruce Atherley (Executive Director of CCI), stated that textile business actors have begun to be careful and control the turnover of textile commodity inventories, and this has resulted in decline in world cotton demand. However, he also stated that this effort could be a good thing and there is optimism about the stability of the textile industry ecosystem. With inventory being depleted across the supply chain, it can be expected that the cotton and textile industry will return to normal and positive demand.
Referring to sustainability and green transformation programs, many textile industry business players have made a commitment to only use sustainably grown cotton by 2025. They have also made a commitment to carbon reduction. This is contained in the regulations of the European Union and the United States, Investment Groups, as well as Focus Media and Non-Governmental Organizations. CCI also stated that the trust protocol will drive continuous improvement in key sustainability metrics by leveraging quantifiable data and variable data while delivering unparalleled visibility into supply chains for brands and retail members.
The concept of circularity must also be considered in green transformation efforts in the world textile industry. Circularity is the concept of minimizing waste and reusing resources. The circular model aims to create production and consumption that can be recycled (closed loop). Circularity is the solution for sustainability. Circular strategies include eco-friendly recycling, easy-to-reset designs, products as a service (PaaS), and increased producer responsibility. The benefits we will get from this concept are reducing the amount of waste, maximizing resource conversion, increasing investment, reducing carbon emissions, increasing economic opportunities, and improving brand reputation. However, this concept can also give rise to challenges such as technological limitations in developing recycling technology, supply chain complexity in traceability and transparency, complicated regulatory framework which includes supporting policies and regulations, and unpredictable consumer behavior. Hopefully more textile and cotton commodity industry players will pay more attention to the importance of the concept of sustainability in their production processes so that carbon emissions and pollution can be reduced which then prevent the worsening condition of global warming.
Marrakech IMF/World Bank meetings, a barometer of Moroccan development and resilience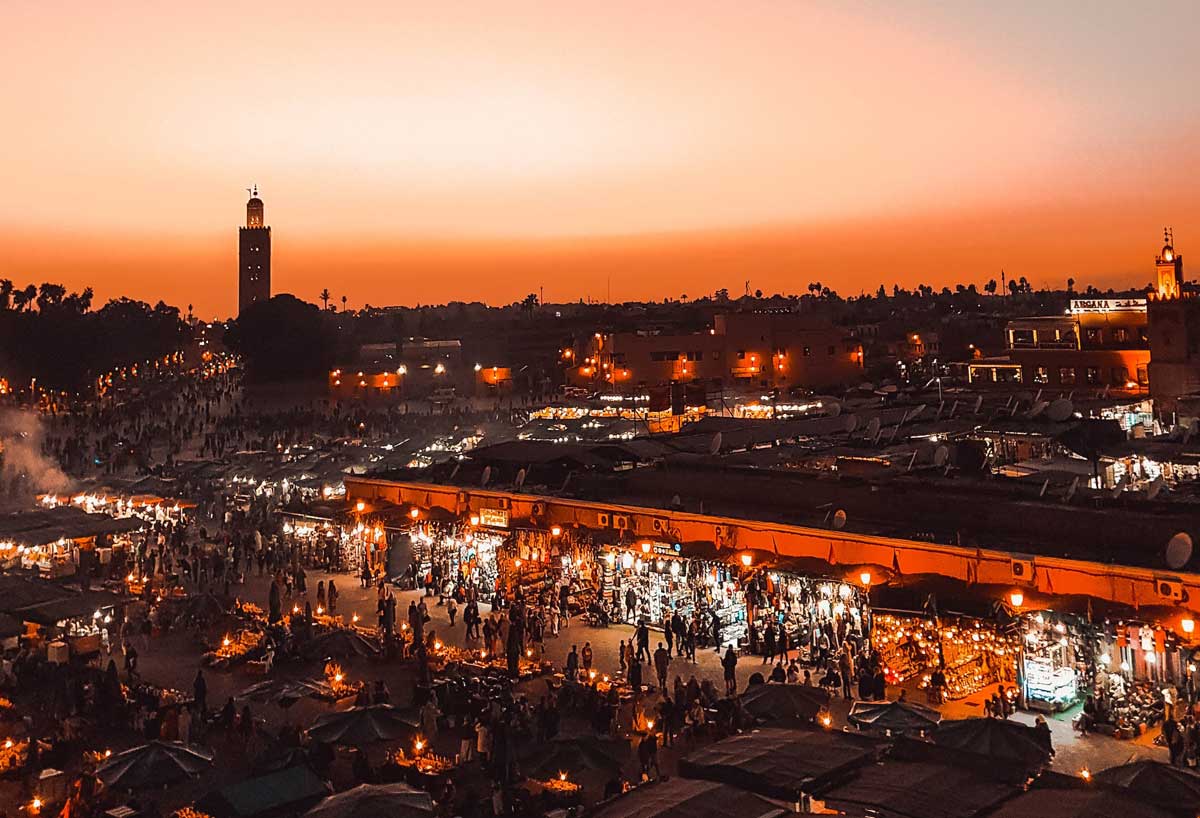 The recent, devastating earthquake in Morocco's Atlas Mountains has claimed more than 2,900 lives, injured at least 5,500 people, and left thousands more homeless. Despite this tragedy, Morocco is showing to the world its resolve in the face of hardship and proceeding with its commitment to host the IMF and World Bank Annual Meetings in Marrakech between the 9th and 15th of October.
While normally held in Washington, this year Morocco will host central bankers, ministers of finance and development, private sector executives, civil society, media and academics to discuss leading global issues including world economic outlook, global financial stability, poverty eradication, inclusive economic growth, job creation, and climate change.
While it's been a disaster that has directed the eyes of the world to Morocco, the country is nonetheless poised to show the world its capacity for global leadership, a strength ever more impressive as they do so while still clearing away the rubble. The country's determination to proceed as host of the meetings is reflective of Morocco's recent and broad overhaul of its international engagement vis-à-vis both multilateral organisations and its bilateral relations as the country seeks to solidify its place as a regional economic and technological leader in North Africa.
The meetings are particularly an opportunity for Morocco to demonstrate its leadership in key global industries. Morocco's aviation and aerospace sectors have increasingly become key to the country's economic growth, with one of the fastest growth rates globally. The Covid-19 pandemic highlighted the durability of Morocco's aviation and aerospace industries- while demand for aviation globally dropped 49%, Morocco's activity declined only 29%. Moreover, the Moroccan aviation sector only saw a 10% job-loss rate during the pandemic, compared to a world-wide figure of around 40%. With more than 140 companies providing 20,000 direct jobs, of which 40% are women – a high statistic when compared to international competitors – the sector is thus a key engine of Morocco's economic trajectory, its commitment to workforce equality, and a strength in the face of challenges.
Aerospace and aviation have greater impact than simply economic return, also serving to contribute to Morocco's influence in international security. With Morocco's defence forces operating a wide variety of internationally developed aircraft, Morocco has recently signed a number of agreements with businesses and international actors in the sector. Notably, these agreements have included the near-shoring of production and maintenance facilities in the country, including a 2022 deal with US-based Lockheed Martin to open a state-of-the-art maintenance and repair centre. With local integration into aerospace products hitting 40% in Morocco, the sector clearly supports wider government aims of technological development and enables closer ties with many major Western powers.
In keeping with recent developmental goals, Morocco's burgeoning tourism industry is also of note. Moroccan tourism is equally vital to international perceptions of the country, contributing more than $9 billion to the country's GDP in 2021, even at the height of the pandemic. With a record 6.5 million visitors to the country in the first half of 2023, the sector is undoubtedly going to continue seeing massive growth. With almost 5% of total employment coming from the sector, revenues are expected grow in the region of 60-70% by 2028. Capitalising on its rich history and geographic beauty, Morocco has taken advantage of this dimension of its soft power and positioned itself as a cosmopolitan tourist hotspot.
Morocco is also positioning itself as a leader in the renewable energy sector, with the country's solar energy sector now set to account for 20% of its total energy use by the end of the year and progress-focussed policy reforms have tackled fossil fuel subsidies, renewable energy development, and gender equality in the workplace. Further recent initiatives have included Africa's first hydrogen-powered vehicle, its first high-speed rail network.
Internationally, a joint Morocco-UK energy project will provide 8-10% of the UK's total electricity consumption. A 10.5 GW solar and wind farm as well as a 20GWh battery site will be constructed in the Guelmim-Oued Noun region of Morocco and linked directly to the UK via the world's longest twin 1.8 GW high-voltage direct current (HVDC) cables that will run nearly 3,800km from Morocco to North Devon. This collaboration between Morocco and the UK is an ideal example of cross-border initiatives that properly address climate change through fostering international partnerships, and again highlights strands of Morocco's longer-term push to deepen international engagement.
Morocco moving forward
Despite hardship, in hosting the Annual Meetings Morocco is displaying its resilience, signalling that the country remains open to both visitors and development, and making the most of the opportunity to show the world how the country is leading the way across a swathe of key international sectors. Engaging with international governance institutions has been central to Morocco's development strategy for many years, and this opportunity to host the meetings strongly signals Morocco's continued resolve to make its mark on the world's stage.