Are Muslim religious conservatism and political Islam making a comeback?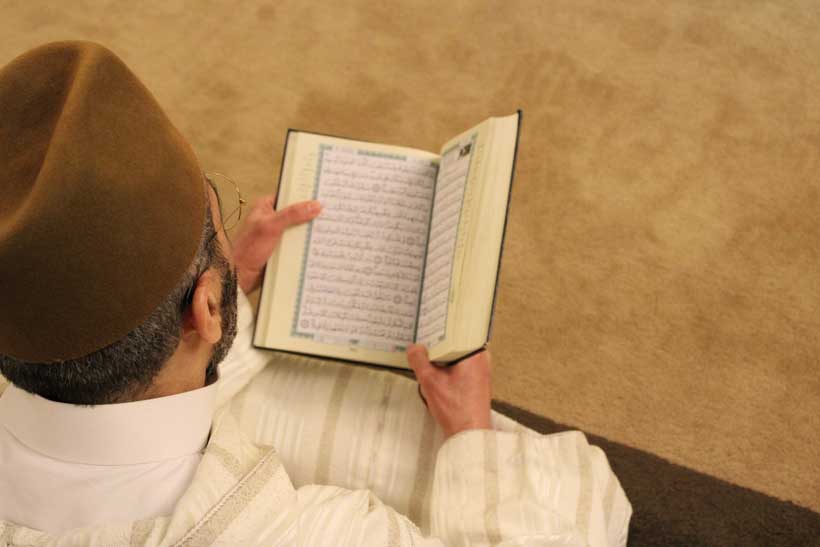 Little did Elianu Hia know that a video he posted on Facebook in early 2021 would shape Indonesian policy and turn his life upside down.
A Christian in a Muslim-majority nation, Mr. Hia objected to vocational school authorities in the West Sumatran city of Padang, obliging his daughter to wear a hijab.
In a secretly taped video, his daughter's teacher insisted that wearing a hijab was mandatory. The teacher demanded that Mr. Hia put his daughter's refusal in writing, which would have been a first step to expelling her. The video went viral.
In response, Indonesian Religious Affairs Minister Yaqut Cholil Qoumas and his home affairs and education counterparts threatened to sanction state schools seeking to impose religious garb in violation of government rules and regulations.
"Religions do not promote conflict, neither do they justify acting unfairly against those who are different," said Mr. Qoumas, a leader of Nahdlatul Ulama, the world's largest Muslim civil society movement and foremost advocate of theological reform in line with the Universal Declaration of Human Rights.
The school complied. Over the last two years, the number of Christian girls who shed the hijab has grown. But at the same time, Mr. Hia received threatening messages on Facebook and WhatsApp. "I lost count," he told Human Rights Watch. "Hundreds of them."
Mr. Hia's air conditioning business started to lose customers. "Some customers asked me whether I was the one who was protesting the mandatory hijab rule. And they stopped requesting my services," Mr.Hia said.
Struggling to repay a bank loan, he fired five employees and sold his truck and minibus. Almost two years later, Mr. Hia and his wife decided to sell their house while waiting for their daughter to finish high school. "I cannot earn enough money now. We have to move out of West Sumatra," he said.
Mr. Hia's experience tells the story of see-saw swings in the Muslim world between trends towards increased religious individuality, more personal understanding of religion, and skepticism towards religious and temporal authority, and support for greater public adherence to religious norms and often state-aligned clerics.
The swings potentially influence the public standing of Islamic scholars who align themselves with autocratic rulers like Saudi Crown Prince Mohammed bin Salman who has subjugated the kingdom's religious establishment to his will and pushed ahead with far-reaching social reforms anchored in civil but not religious law.
Potentially, the swings also suggest that calls by Nahdlatul Ulama for reform of Islamic law in Indonesia, the world's largest Muslim-majority country and democracy, may encounter greater resistance beyond the group's Javan stronghold in the archipelago state.
Finally, the swings point to a possible comeback of political Islam, a decade after groups like the Muslim Brotherhood appeared to be down and out due to a Saudi and United Arab Emirates-backed public backlash that rolled back their initial success in the wake of the 2011 popular Arab revolts.
The revolts toppled the autocratic leaders of Egypt, Tunisia, Yemen, and Libya. However, the Brotherhood suffered its most significant setback with a military coup in Egypt in 2013 that removed from office Mohammed Morsi, a Muslim Brother and the country's first and only democratically elected president. The coup and brutal repression sent the Brotherhood into exile, where it has lingered ever since.
"Results from nationally representative public opinion surveys…strongly suggest that political Islam is making a comeback. In most countries surveyed, young and old citizens demonstrate a clear preference for giving religion a greater role in politics. This is the first time that support for political Islam has increased meaningfully…since the Arab Uprisings of 2011," said Michael Robbins, director and co-principal investigator of Arab Barometer, a group that regularly surveys public opinion in the Middle East.
Mr. Hia's story is one more piece of anecdotal evidence of a revival of conservatism also reflected in the polling of Mr. Robbins and others, even if the surveys suggest contradictory attitudes.
In a survey conducted in 2022 by UAE-based Asda's BCW, 41 per cent of 3,400 young Arabs in 17 Arab countries aged 18 to 24 said religion was the most important element of their identity, with nationality, family and/or tribe, Arab heritage, and gender lagging far behind.
Arab Barometer noted a stark increase in the number of Muslim youth polled in several Arab countries that wanted clerics have greater influence on government decisions. "In 2021-2022, roughly half or more in five of ten countries surveyed agreed that religious clerics should influence decisions of government," Mr. Robbins said.
"While youth ages 18-29 have led the return to religion across MENA (the Middle East and North Africa), the rise in support for religion in politics is more widespread across society. In most countries, both older and younger members of society are shifting their views in concert," Mr. Robbins added.
Similarly, more than half, 56 per cent, in the Asda'a BCW survey said their country's legal system should be based on Shariah or Islamic law. Seventy per cent expressed concern about the loss of traditional values and culture. Sixty-five per cent argued that preserving their religious and cultural identity was more important than creating a globalized society.
Yet, 73 per cent, up from 58 per cent in 2018, felt that religion played too much of a role in the Middle East. In addition, 77 per cent believed Arab religious institutions should be reformed.
While the support for the reform of religious institutions may work in Nahdlatul Ulama's favour and potentially threaten the autocratic grip on religion in Middle Eastern states, Turkish President Recep Tayyip Erdogan's success in this week's first round of presidential and parliamentary elections offers further food for thought about the prospects of political Islam.
Mr. Erdogan's Justice and Development Party (AKP) won the May 14 parliamentary elections while the president is favoured to win a May 28 run-off for the presidency against opposition leader Kemal Kilicdaroglu.
Nationalism may have been a major driver of the electoral outcome, but so was religious conservatism.
"Erdogan has formed an unbreakable bond with Turkey's largest sociopolitical bloc: religious conservatives. He also enchants them with a grand narrative: despite nefarious enemies and heinous conspiracies, he is making Turkey great and Muslim again," said Mustafa Akyol, a Washington-based Turkish scholar of Islam.
Islamist scholars from across the Muslim world backed the alliance. Their support may not have played a major role in the first round but indicated political Islam's newly found assertiveness.
In a statement, the scholars called on Turks to vote for Mr. Erdogan and non-Turkish Muslims to support his campaign.
They implicitly contrasted Turkey with its religious soft power rivals, including Saudi Arabia, the United Arab Emirates, and Indonesia, which have engaged with Israel to varying degrees and stress interfaith dialogue even though they differ sharply in their approaches and goals.
"Turkey has consistently defended the Prophet against Western offences, restored the Hagia Sophia Grand Mosque (in Istanbul) to its original status, and advocated for Jerusalem and its ongoing issues," the scholars said.
Controversially, Mr. Erdogan in 2020 returned the Hagia Sofia, a sixth-century Orthodox church-turned-mosque-turned-museum, to its original status as a Muslim house of worship.
Mr. Erdogan vowed that the conversion was "the harbinger of the liberation of the Al-Aqsa Mosque," Islam's third holiest site in Jerusalem.
Shiites, not Jews, emerge as a touchstone of Saudi moderation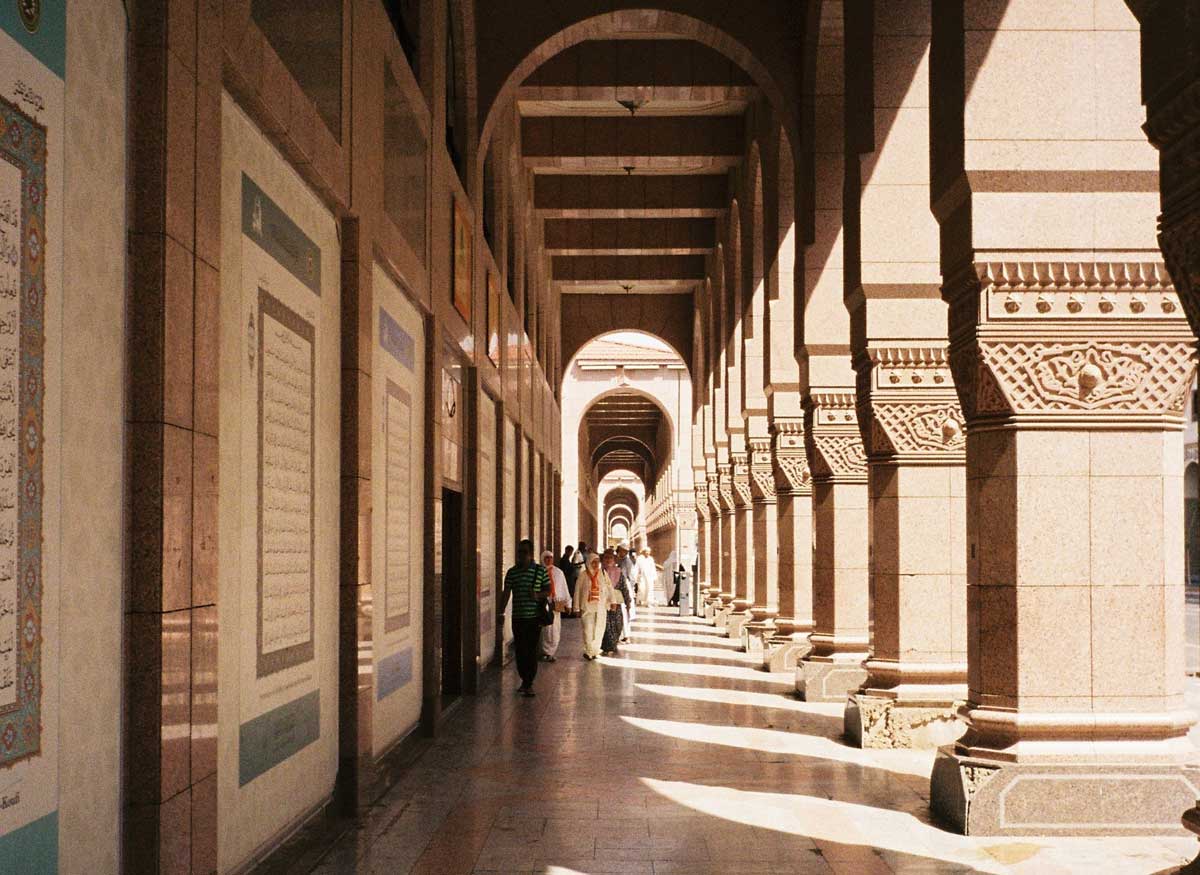 Saudi Arabia has removed anti-Semitic and anti-Israeli references from Islamic studies schoolbooks, according to an Israeli textbook watchdog.
The watchdog, the Institute for Monitoring Peace and Cultural Tolerance in School Education (IMPACT-se), said the deletions were part of a broader textbook revision that also eliminated anti-Christian references and toned-down negative portrayals of infidels and polytheists.
Instead of explicitly referring to infidels and hypocrites, the revised textbooks asserted that on the Day of Judgement. Hell, "the home of painful punishment," would be reserved for "deniers," rejecting Mohammed's prophecy. Deniers replaced the term infidel or hypocrite.
In its 203-page report, Impact-se further noted that problematic concepts of jihad and martyrdom were also deleted, while two newly released 'Critical Thinking' textbooks stressed notions of peace and tolerance.
The report acknowledged an improved approach to gender issues, including removing "a significant amount of homophobic content." Nevertheless, the textbooks maintained a traditional approach to gender, the report said.
However, the review suggested that progress was limited in altering attitudes towards Shiite and Sufi Muslims, considered heretics by Wahhabism, the austere ultra-conservative strand of Islam that was dominant in the kingdom until the rise in 2015 of King Salman, and his son, Crown Prince Mohammed bin Salman.
"Some problematic examples remain…in the approach to perceived heretical practices associated with the Shi'a and Sufism," the report said.
The report will likely be read against the backdrop of US efforts to persuade Saudi Arabia to follow the United Arab Emirates, Bahrain, and Morocco in formalising relations with Israel and the recent Chinese-mediated Saudi-Iranian agreement to restore ties broken off in 2016.
In contrast with the three Arab states that unconditionally established diplomatic relations with Israel in 2020, Saudi Arabia has made formal relations dependent on Israeli moves to solve its conflict with the Palestinians.
Israeli media reported that Bahrain had mediated a recent telephone conversation between Mr. Bin Salman, Israeli Prime Minister Binyamin Netanyahu, and Foreign Minister Eli Cohen.
Mr. Netanyahu has made diplomatic relations with the kingdom a priority. He has pressed Mr. Bin Salman to allow direct flights between Israel and Jeddah, the Saudi Red Sea gateway to the Muslim holy cities of Mecca and Medina, during next month's annual pilgrimage. Without direct flights, Palestinian pilgrims have to transit through a third country to reach the kingdom.
Prospects for resolving the Israeli-Palestinian conflict are dim, with Mr. Netanyahu heading the most religiously ultra-conservative and nationalist government in Israeli history.
Israeli-Palestinian tensions have significantly increased since the government took office in December. Earlier this month, they led to five days of Israeli airstrikes against targets in Gaza and Palestinians firing rockets into Israel in response.
Complicating matters, Saudi Arabia wants the United States to offer the kingdom more binding security guarantees, grant it unrestricted access to US weaponry, and assist in developing a peaceful nuclear program as part of any agreement to establish diplomatic relations with Israel.
Long in the making, the revision of Saudi textbooks constitutes a gesture towards the United States and Israel.
However it is, first and foremost, designed to counter the ultra-conservative, supremacist, and intolerant religious concepts that have shaped the education system since the kingdom was founded.
The revisions are also crucial to Saudi Arabia's efforts to diversify its oil export-dependent economy, prepare its youth for competition in the labour market, and project the one-time secretive kingdom that banned women from driving as an open, forward-looking 21st-century middle power.
Furthermore, the revisions bolster Saudi Arabia's quest for religious soft power as the custodian of Islam's holiest cities and a beacon of a socially liberal moderate Islam.
Getting Saudi Arabia revamping its textbooks has been a long, drawn-out process. The United States and others have pushed for changes since the September 11, 2001, Al Qaeda attacks on New York and Washington. Most of the perpetrators were Saudi nationals.
Yet, Impact-se, Human Rights Watch, and the Washington-based Institute of Gulf Affairs, a Saudi opposition think tank, first reported progress in 2021, two decades later.
The more limited progress in redressing prejudiced attitudes towards Shiite and Sufi Muslims compared to Jews and Christians suggests the continued influence of ultra-conservative religious thought in Saudi Arabia despite Mr. Bin Salman's social reforms.
It also puts into perspective the kingdom's reluctance to anchor the reforms in religious as well as civil law, an approach propagated by Nahdlatul Ulama, the world's Indonesia-based largest and most moderate civil society movement.
On the plus side, Saudi Arabia's revised textbooks no longer describe visitors to sacred figures' tombs, a widespread Shiite practice, as "evil" and "cursed" by the Prophet Mohammed.
Nevertheless, textbooks still condemn such visits as innovations banned by Wahhabism. For example, one revised textbook implicitly described tomb visits to supplicate the deceased rather than God as a polytheistic practice to be punished in Hell.
"Students learn that polytheism is dangerous, as it is the 'most heinous' of sins. However, while the 2021 edition also taught that those who practice it will be punished with eternity in Hell, this was removed in 2022," the report said.
At times, the Impact-se report conflated thinking among some Arab and Sunni Muslims with Islam in general, particularly regarding Shiite-majority Iran.
In one instance, the report noted that in the textbooks, "Islamic historical animus toward Persia is maintained through claims that the assassination of the second caliph was a Persian conspiracy."
The animus is maintained by some Sunni Muslims rather than Muslims as such. It relates to the killing by an enslaved Persian of Umar ibn al-Khattab, the second of the first four 7th-century caliphs to succeed Prophet Mohamed.
On an optimistic note, the report concluded, "Saudi efforts to reform the curriculum reveal a reasonably consistent step-by-step approach…and one…hopes that the approach will be applied to the handful of problematic content remaining in some textbooks."
The report did not say that tackling problematic attitudes towards Shiites and Sufis would constitute one indication of how far Saudi rulers are willing to venture in challenging ultra-conservative Muslim precepts.
Confronting problematic tenets of religious law: Judaism could follow Islam
Christianity, Judaism, Hinduism, and others have been comfortable for over two decades. Post-9/11, international attention focused on perceived Islam problems that supposedly breed violence.
What turned young Muslims into suicide bombers? What drives militancy and the willingness to sacrifice one's life and those of innocent others? And what was it in Islam that produced supremacy, intolerance, and rejection of pluralism?
Desperation, disenfranchisement, marginalisation, frustration, and anger are only partial explanations.
To be sure, these factors played a role. But so did the ability to justify such attitudes in religious texts.
Even so, Muslim political and religious leaders and world leaders joined a chorus of voices insisting Islam was not part of the problem.
However, Indonesia's Nahdlatul Ulama, the world's largest and most moderate Muslim civil society movement, bucked the trend, insisting that Islam is part of the problem.
But equally important is Nahdlatul Ulama's assertion that it is not just Islam that embraces legal concepts that are outdated, obsolete, and/or problematic today. The movement argues that this is equally true for most, if not all, religions.
In the case of Judaism, that has become more evident. This is not just with the rise of the most far-right, ultra-nationalist, and religiously ultra-conservative government in Israel's history.
It has also become more evident in how Israel confronts the reality that a two-state solution to the Israeli-Palestinian conflict has no shelf life and that a one-state solution is all that remains on the table and is already a reality.
That reality is unlikely to change. It is not temporary; it is permanent. So what needs to be decided and what is at the core of today's struggle is what the nature of that state should and will be.
Scholars Michael Barnett, Nathan Brown, Marc Lynch, and Shibley Telhami argued in a recent Foreign Affairs article entitled 'Israel's One-State Reality: It's Time to Give Up on the Two-State Solution' that "a one-state arrangement is not a future possibility; it already exists, no matter what anyone thinks. Between the Mediterranean Sea and the Jordan River, one state controls the entry and exit of people and goods, oversees security, and has the capacity to impose its decisions, laws, and policies on millions of people without their consent."
Israeli Prime Minister Binyamin Netanyahu's vision of Israel may be grounded in militant nationalism rather than militant religion. This is despite paying lip service to a two-state solution and trying to project himself as the moderate voice in the extremist government he heads.
Even so, Mr. Netanyahu's vision, at the very least, does not challenge militant religious Jewish claims to Palestinian lands. "Israel is not a state of all its citizens" but rather "of the Jewish people—and only it," Mr. Netanyahu asserted in 2019, a year after the Knesset, the Israeli parliament, passed a law to that effect.
Moreover, the likelihood of the one state's permanence has been decided by Israel's self-defeating creation of facts on the ground, foremost among which Israeli Jewish settlements that make sustainable and legitimate Palestinian carve-outs impossible and lay the groundwork for the exercise of de facto Israeli sovereignty justified by an ultra-religious, nationalist, and supremacist interpretation of religious law.
When it comes to discriminatory and repressive policies towards the other, militant religious Zionism's interpretation of Jewish religious law resembles in many ways the precepts of a militant Islamic state, even if it does not endorse or advocate the extremes of the Islamic State group whose murderous brutality, including beheadings and enforced slavery, shocked Jews and Muslims alike as well as adherents of other faith groups.
The religious Zionist concept of one state in Israel/Palestine is diametrically opposed to traditional notions of either a bi-national state in Israel/Palestine in which communities enjoy cultural autonomy or a civic state in which all have equal rights irrespective of ethnicity, race, or religion.
The religious Zionist approach to a one-state solution brings into sharp relief problematic tenets of Jewish religious law, the Halakha.
In effect, the emergence of a halachic approach reinforced by the rise of the current Israeli government is also a reflection of the failure of Zionism to create a state that caters to all Jews irrespective of their religiosity or social, political, and religious views rather than a state populated by a Jewish tribe that, perhaps necessarily, charts a course different from that of the majority of Jews who are not part of the state.
The focus on Jewish religious law further explains the seemingly arbitrary, humiliating, and unnecessary brutality and harshness of the Israeli occupation of Palestinian lands. This can only be understood by tracing its roots to religious Jewish legal concepts.
Like various forms of ultra-conservative Islam such as Wahhabism, jihadism in the shape of the Islamic State and Al Qaeda, and Hindu and Christian nationalism, militant, supremacist expressions of Judaism represented by religious Zionism in the way it is currently expressed demonstrate the risk of leaving unaltered problematic tenets in religious law.
"Language has weight. It matters," said Foundation for Middle East Peace president Lara Friedman. Ms. Friedman countered arguments that the persecution of Jews was exceptional rather than on par with the oppression of other religious and ethnic communities, including the Palestinians.
Failure to reform religious jurisprudence allows religious militants, irrespective of faith, to justify their militancy, supremacy, and violence in theology and religious law.
In a seminar on religious law's role in the Israeli-Palestinian conflict, Mohammed Abdelhafez Yousef Azzam, a Palestinian Sharia court judge, appeared to confirm Ms. Friedman's assertion that words matter.
Applying supremacist concepts, the judge, wearing a red-topped white felt hat of a graduate of Al Azhar, the Cairo-based citadel of Islamic learning, argued that Islamic law precluded concluding a peace deal with Israel.
"There is no way to asserts there is something in Sunni doctrine to make peace," Mr. Azzam said.
The judge was criticising the title of the seminar, 'Building Peace Between Palestine and Israel, on the Basis of Sunni Islamic Jurisprudence for a Global Civilization (fiqh al-hadara ahl al-sunnah wa'l-jamaa'ah) and Jewish Law (Halakhah)', because of its reference to Sunni Muslim jurisprudence as a basis for peace.
Mr. Azzam quoted Verse 4 of the Al-Isra Sura, also known as Bani Israel, of the Qur'an, viewed by Muslims as the word of God, which says: "You will surely cause corruption on the earth twice, and you will surely reach (a degree) of great haughtiness."
The verse may refer to Jewish exceptionalism but prominent scholars interpreted it in starker terms.
Syed Abul A'la al-Maududi, a prominent 20th-century Islamist scholar, defined the Sura's significance as admonishing disbelievers "to take a lesson from the miserable end of the Israelites and other communities and mend their ways within the period of respite given by Allah, which was about to expire….
"The Israelites…were warned, 'Take advantage of the Prophethood of Muhammad (Allah's peace be upon him) because that is the last opportunity which is being given to you. If even now you behave as you have been behaving, you shall meet with a painful torment," Mr. Maududi said.
Like in the case of Mr. Azzam, whose views reflected problematic tenets of Islamic law, elements of the influence of equally problematic Jewish legal concepts were embedded in Zionist and Israeli attitudes towards Palestinians from day one. They also were entrenched in long-standing notions of Jewish identity.
"The Jewish people was always ethnocentric. It believes in the supremacy of its ethnic collective over other nations. This is a blatantly hierarchical conception, according to which the Jew is superior to the non-Jew. But throughout history, this was a supremacy that lacked the force of a state and an apparatus for wielding control over non-Jews," said political scientist Menahem Klein.
Mr. Klein is one of several scholars who have charted the emergence of contemporary expressions of militant Judaism. Mr. Klein labels it Jewish messianism and categorises it as "a new Judaism."
Mr. Klein argued that "this new Judaism was not shaped in the beit midrash (study hall of the Torah) as classical Judaism was, but within the framework of a dominant Israeli regime in general and rule over the Palestinians in particular. The ethnocentrism evolved from a form of self-awareness into a modus operandi, from a universal mission into oppression and occupation."
"Jewish messianism has undergone a transformation. Classic Jewish literature depicted the advent of a messianic age following a catastrophe or great crisis, the birth pangs of the Messiah, a war of Gog and Magog. All those elements are part of the messianic transition from the realm of history into one that transcends history," Mr. Klein said.
"In contrast, the new Jewish messianism is a product of historical success, the achievement of Jewish sovereignty, and the wielding of power over non-Jewish surroundings," the political scientist went on to say.
Israeli-born sociologist Gideon Shafir has charted what he describes as an evolution from a perceived secular Jewish privilege that justified a claim to Palestine based on religion, ethnicity, and/or race to notions of Jewish supremacy rooted in Jewish religious law as articulated by members of Israel's current government and proponents of militant religious Zionism.
Both scholars' research is significant as religion and religious law take centre stage in Israeli claims to all of Palestine. The territorial claims and treatment of Palestinians shine a spotlight on Jewish religious legal precepts, much like the 9/11 attacks did with Islam.
For now, religious Zionism informs Israel's militant nationalist, ultra-religious, and settler communities. The degree to which that reflects sentiments among a majority of the Israeli public remains unclear. This is even if recent mass protests against Prime Minister Netanyahu's judicial overhaul failed to take into account Palestinian concerns.
A recent Israeli television Channel 13 opinion poll suggested that if elections were held today, Mr. Netanyahu's Likud party would lose 12 of its 32 seats in parliament. Seventy-one percent of those polled said Mr. Netanyahu performed poorly as prime minister.
Ultra-nationalist and ultra-religious parties would fare better, losing only five of their 25 seats in parliament. In other words, they represent a committed minority of 20 per cent of the Israeli primarily Jewish public, a substantial minority but a minority.
Even so, according to the polls, Mr. Netanyahu's coalition would not emerge from new elections with a parliamentary majority.
The numbers are significant beyond the perspective they cast on the trajectory of Israeli policies hardening on the occupied West Bank and Israel's borders with Gaza, Lebanon, and Syria.
For now, the numbers suggest that religious ultra-conservatism has made significant inroads in reshaping religious Zionism but has yet to secure buy-in from Israel's majority secular and traditional electorate.
It may also have yet to secure acceptance among more moderate religious Zionists. This is even though religious Zionists agree, in the words of Israeli religious Zionist writer Ehud Neor that "Israel is not a nation-state in Western terms. It's a fulfilment of Biblical prophecy that Jewish people were always meant to be in the Holy Land and to follow the Holy Torah, and by doing so, they would be a light unto the world."
Speaking to the author, Mr. Neor went on to say that "there is a global mission to Judaism. We've been forced to think of it that way because of the exile and the trauma of 2000 years of persecution. The idea is that there is an ideology behind this religious belief. It's a religious approach that is also a political ideology."
Nevertheless, the emergence of religiously anchored concepts of Jewish supremacy has potentially far-reaching consequences for resolving the Israeli-Palestinian conflict, particularly as the fiction of a possible two-state solution sinks in and Israelis and Palestinians accept that they are condemned to live in one state.
The question is what impact that realization will have on Israeli public opinion and, more importantly, what kind of state it will imagine.
"In the 21st century, the expansion of the settlements and the transformation of the Palestinian Authority into a subcontractor of Israel has resulted in a single regime between the Jordan River and the Mediterranean Sea. The settlements are not built 'there,' far away; they are 'here.' This is, in effect, a regime of Jewish supremacy. The number of Jews living under that system is roughly equal to or slightly less than the number of Palestinians," Mr. Klein noted.
"Jewish supremacy is also the response to the challenge posed by Palestinians who are Israeli citizens. Their increasing integration into the Jewish-controlled public domain and labor market, even as they emphasize their indigenous Palestinian identity, and their collaboration with Jewish civil society organizations, are giving rise to a hybrid reality for them as well. This is an ethnic-civil hybridity," Mr. Klein went on to say.
"Although these Palestinians are discriminated against, their citizenship is secure and thus threatens the ethnic underpinnings of the regime," he added.
Men like Israeli National Security Minister Itamar Ben-Gvir and Finance Minister Bezalel Smotrich envision a religious Jewish state grounded in Jewish religious law where, ideally, Palestinians would disappear but, more realistically, be discriminated against, politically repressed, second-class citizens.
In hindsight, the evolution from secularism toward religiously justified Jewish supremacy may have been inevitable.
An evolving emphasis on different religious texts characterizes the evolution. The secular Labour movement and the left, which initially dominated Israel for its first several decades, sought religious grounding in the Talmud, the primary rabbinical source of religious law and theology.
In contrast to the Tanakh or Hebrew Bible, the Talmud focuses less on the history of Jewish life in the Land of Israel in Antiquity. The Hebrew Bible's focus makes it more of a guiding text for religious Zionists and ultra-nationalists like Messrs. Ben-Gvir and Smotrich.
"A sovereign state with a large Jewish majority could not have existed without the ethnic cleansing carried out in the 1948 war and its aftermath. Back then, a new form of Judaism had already started to take on form and substance. That process was accelerated after 1967 with the establishment of the settlements. In school textbooks, the Books of Joshua, Judges, and Kings supplanted those of the prophets who had preached social justice and a moral regime – Isaiah, Jeremiah, and Amos," Mr. Klein noted.
The transition from privilege to supremacy, described by Mr. Shafir, the sociologist, was fuelled by Israel's 1967 conquest of Arab lands and the rise a decade later of right-wing leader Menahem Begin who envisioned the occupied West Bank as the biblical lands of Judea and Samaria rather than the building blocks of a future Palestinian state.
The transition raised tricky legal questions for religious Zionist rabbis and scholars. While the harsh commandments of conquest codified in Maimonides's 12th century Mishne Torah barred a return to Arab sovereignty of occupied land, the status of the territories' inhabitants needed to be defined, according to Mr. Shafir.
Did they qualify as ger toshav, resident aliens, and on what conditions? Were they idolaters, or did they observe the seven commandments of the Sons of Noah that constitute principles imposed on non-Jews? Did residents need to recognise Jewish supremacy? If so, was it still necessary to make them 'wretched and humiliated' following Maimondes' commandments, and how does one do that? What is the fate of the residents if they did not qualify as ger toshav and therefore had no right to remain on the territory?
Israelis evaded answering these questions before the capture in 1967 of the West Bank, Gaza, and Jerusalem. They were effectively fudged as Israel tried to figure out how to deal with a non-Jewish minority within its legal borders. The willingness and ability to continue to do so post-1967 was fundamentally altered by the demographics of the conquest of land that held great significance for religious nationalists.
Fudging issues was no longer an option. Instead, the conquest set off a process in Judaism not unlike the impact of Muslim religious forces' political and social involvement in the search for a social order in Muslim-majority lands that accommodated both Islam and modernity with similar outcomes.
Militant religious Zionism's halakhic state is not that different from concepts of an Islamic state's notions of the caliphate, and political Islamic and jihadist thinking, regarding what it means for the majority of the population as well as minorities.
The process of building support for notions of a Jewish or an Islamic theocracy involved ensuring that a politicized religion played an ever more important role in identity.
Much like in the Islamic State, politicization involved territorial ambition. In militant religious Zionist views of a Jewish state grounded in the Halakha, this meant an Israel that controlled the land of ancient Israel in which there would be no place, indeed no equitable place, for non-Jews.
Opportunity and necessity beckoned militant religious Zionism with the 1967 war conquests because control was no longer a theoretical issue. The commandment to inherit and settle the land of Israel could no longer be shoved to the sidelines.
As a result, it became the battering ram in what was a struggle between religious Zionism's halakhic notions of the Land of Israel versus the secular Zionist concepts of a State of Israel.
It was a battle that was fought, unlike discussions in Islam about the nature of an Islamic state, in which legal debate about the rules that govern statecraft, warfare, and policies towards minorities had stagnated for more than a millennium because they were of no relevance to a community that did not control a state and land of its own and was a minority in its own right.
"There is no precedent in Jewish history for the existence of a Jewish state that constitutes a regional power and rules another people. Never before has the Jewish people possessed a combination like this of sovereignty, power, and control, which are being exploited to oppress another people," said Mr. Klein, the political scientist.
American Rabbi Brant Rosen, a co-founder of the Jewish Voices for Peace Rabbinical Council and former president of the Reconstructionist Rabbinical Association, noted that "Judaism was always a Diaspora-focussed religion. Jews have always lived throughout the Diaspora… The question is, how do we ensure Jewish safety? Is it through nationalism, through ethnic nationalism?… Jewish safety at the expense of safety of other people is not safety at all."
Religious Zionists had little, if anything, to help them come to grips with the immense changes in the structure and legitimacy of the state since Maimonides codified Jewish law in the 12th century.
The codification represented a worldview that did not bode well for Jews or non-Jews, certainly not in a 21st-century world. Yet, Maimonides' 14-volume magnus opus constituted legal ground zero for them.
Maimonides codified Jewish concepts that influenced Muslim legal thinking and have been retained in Judaism and Islam even though they were no longer appropriate or fit for purpose.
The halakhic notion of the ger toshav was not all that different from the notion of the dhimmi but suddenly had taken on a relevance it had not had for a thousand years.
Like the dhimmi, the ger toshav was expected to pay tribute. Also, like the dhimmi, the ger toshav did not enjoy equal rights.
Maimonides argued in favor of the subjugation of the ger toshav that needed to be "demeaning and humiliating." Residents were not allowed to lift their heads against Israel or be offered preferential treatment.
The modern-day religious Zionist interpretation of these principles means that the Israeli government must demand that ger toshav or residents recognise Jewish sovereignty and Israel as a Jewish state. Refusal to do so would deprive them of the right to reside on the land, a principle creeping into Israeli policies.
The Israeli-Palestinian conflict has become a zero-sum game; it's 'us against them.' A one-state solution with equal treatment and protection for all is no longer feasible if militant religious Zionism gets its way.
Common wisdom says what is needed is pressure on Israel, particularly from the United States and Europe. No doubt, pressure helps, but much like Nahdlatul Ulama has taken the lead in tackling head-on legal, ideological, and religious issues that make Islam part of the problem rather than the solution, Jews will have to do the same for Judaism.
9/11 put Islam's problems on the front burner. Israel and Jews could face a similar situation as circumstances in the occupied territories, including East Jerusalem, as a result of Israeli policies spin out of control.
Author's note: This article is based on remarks by the author at an April 13, 2023 seminar in Jakarta entitled 'Building Peace Between Palestine and Israel, on the Basis of Sunni Islamic Jurisprudence for a Global Civilization (fiqh al-hadara ahl al-sunnah wa'l-jamaa'ah) and Jewish Law (Halakhah)' The seminar was organised by Nahdlatul Ulama and Universitas Islam Internasional Indonesia.
Religion inspired the nation-state, but politics made the difference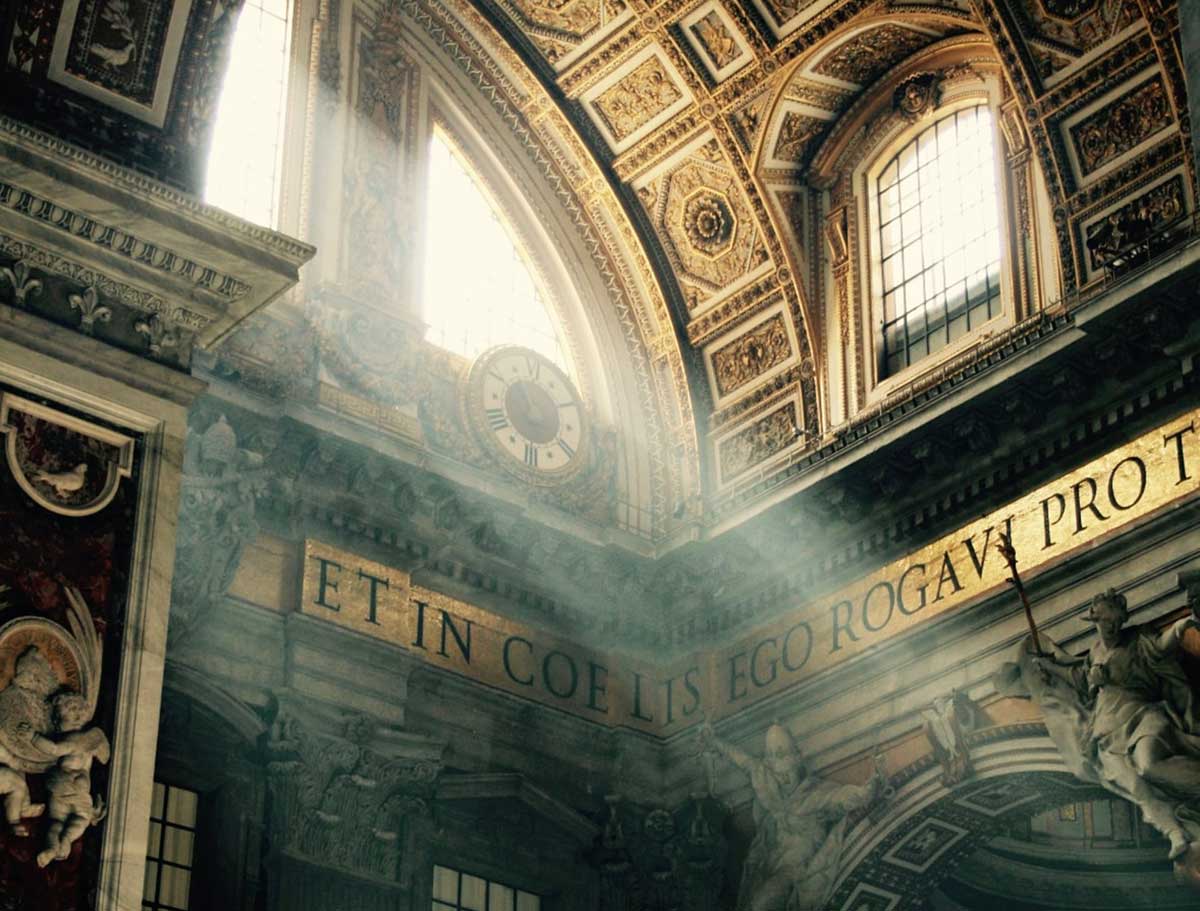 Think that the modern nation-state originated with the emergence of the 17th-century beginnings of the era of science and reason? Think again.
In a recently published book, political scientist Anna Gryzmala-Busse traces the origins of the modern state to medieval Europe when religion and the church played a powerful role rather than the 16th-century beginnings of the modern era.
Ms. Gryzmala-Busse's analysis is not simply academic and historical.
It puts in a different light notions of Christian religiosity and heritage in Central and Eastern Europe that have strained relations in the European Union between Western European states and former Communist countries like Hungary as well as secular Europe's struggle to come to grips with the religiosity of their Muslim minorities, nowhere more so than in France.
Although Ms. Gryzmala-Busse's focus is on Christianity and Europe, her analysis helps explain why the Sunni Muslim world took a different path and why the concept of a caliphate remains a hot-button issue in Islam.
Ms. Gryzmala-Busse asserted that secular European rulers needed to create institutions to collect taxes and have an institutional base for fighting wars and negotiating peace on a fragmented continent.
To do so, monarchs adopted administrative policies and approaches developed by a wealthy church that was Europe's single largest landowner. It levied taxes on its land holdings. In addition, the church boasted a highly educated elite, commanded authority, and held out the prospect of salvation.
As a result, "the church was an essential source of legal, administrative, and conciliar innovations… The church showed rulers how to collect taxes more efficiently, request and answer a flood of petitions, keep records and accounts, interpret the law, and hold counsels that could provide valuable consent," Ms. Gryzmala-Busse wrote.
"Concepts such as representation, binding consent, and even majority rules relied on ecclesiastical precedents," she said.
In short, "the medieval church was so influential because it was armed with superior organizational reach, human capital, and spiritual authority," Ms. Gryzmala-Busse concluded.
Implicitly, Ms. Gryzmala-Busse acknowledged that the Muslim world travelled down a different path when she noted that there were no governance models in Asia and the Middle East that medieval European leaders could emulate.
Ms. Gryzmala-Busse was likely referring to Islam scholar Ahmed Kuru's ground-breaking analysis of what he called the state-ulema alliance.
That alliance precluded an arrangement similar to that between the church and rulers as portrayed by political scientist Jonathan Laurence. This arrangement involved rulers successfully deploying what they had learnt from clerics to curtail and sideline the church.
In his award-winning book, Mr. Laurence noted that ultimately the church could no longer prevail and accepted temporal jurisdiction over what became the tiny Vatican state while reaching a modus vivendi with European governments that ensured its continued existence and enabled it to thrive.
"European nations strong-armed, expropriated, violated, and humiliated the Catholic hierarchy," forcing it to "relinquish its 1,000-year claim to political rule and focus instead on advocacy, global spiritual influence, and its evangelizing mission," Mr. Laurence wrote.
The political scientist argued further that European efforts to undermine the Ottoman caliphate that was abolished in 1924 in the wake of the emergence of a modern Turkish state fueled theological differences in the Sunni Muslim world.
While that may have been a contributing factor, Mr. Kuru's analysis suggested that the evolution of relations between the state and religious scholars in the Sunni Muslim world would have prevented it from adopting the European model irrespective of external attitudes towards the caliphate. So did the absence in Islam of a central authority like the pope.
Mr. Kuru traced the modern-day state template in many Muslim-majority countries to the 11th century. This is when Islamic scholars who until then had, by and large, refused to surrender their independence to the state were co-opted by Muslim rulers.
The transition coincided with the rise of the military state legitimized by religious scholars who had little choice but to join its employ. They helped the state develop Sunni Muslim orthodoxy based on text rather than reason- or tradition-based interpretations of Islam.
It is an orthodoxy that prevails until today even though various states such as Saudi Arabia and the United Arab Emirates have adopted far-reaching social change as part of economic reform efforts and as a regime survival strategy.
The orthodoxy is reflected in reticence with few exceptions to reform outdated religious legal tenets, particularly when it comes to notions of the state.
In a bold move in February, Nahdlatul Ulama, the world's largest, Indonesia-based Muslim civil society movement argued that Islamic jurisprudence needs to be updated to introduce the notion of the nation-state and a United Nations that groups these states.
The movement contendedc that this would involve abolishing the notion of the caliphate as a legal concept.
"It is neither feasible nor desirable to re-establish a universal caliphate that would unite Muslims throughout the world in opposition to non-Muslims…. Attempts to do so will inevitably be disastrous and contrary to the purposes of Sharia (Islamic law): i.e., the protection of religion, human life, sound reasoning, family, and property," the group said in a declaration on its centennial according to the Hijra calendar.
Nahdlatul Ulama's reforms of Islamic jurisprudence do not bind others in a Muslim world where religious authority is decentralised.
However, they lay down a marker that other Muslim legal authorities will ultimately be unable to ignore in their bid to garner recognition as proponents of a genuinely moderate Islam.
As a result, politics rather than morality or spirituality will determine Nahdlatul Ulama's impact beyond Indonesia, the world's most populous and largest Muslim-majority democracy.
The importance of politics is reinforced by the implicit agreement between scholars Gryzmala-Busse , Laurence and Kuru that the state has successfully subjugated religious power in Europe as well as much of the Sunni Muslim world.
However, the difference is that in Europe the church withdrew from politics and retreated to the spiritual realm while in the Muslim world religious figures retain some clout with rulers wanting them to legitmise their authoritarian or autocratic rule.