Four objects of a new EU's expansion: Brazil, Chile, Nigeria and Kazakhstan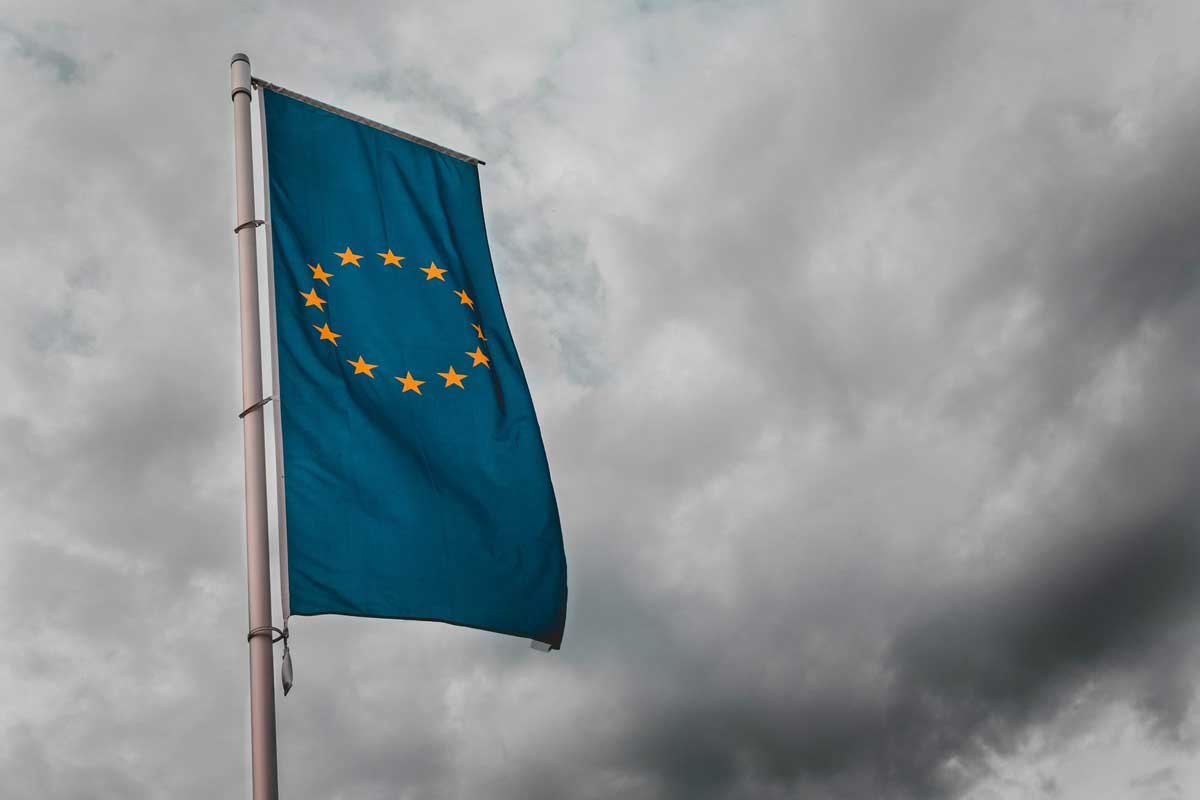 EU schemes up sweeteners to woo countries away from Russia and China. A confidential briefing shows the EU's individualized plans to win back — or not lose — four 'priority countries' on the Western alliance's edges, informs POLITICO.
Earlier this week, EU officials circulated a confidential briefing, obtained by POLITICO, that details several individualized plans to win back — or not lose — four key "priority countries" that sit on the edge of the Western-led alliance trying to isolate Russia, arm Ukraine and constrain China.
The countries: Brazil, Chile, Nigeria and Kazakhstan.
The document indicates where — and how — the EU thinks it can make progress in each one. There is the expected invocation of possible trade agreements, but the document goes well beyond that, suggesting tailored offers the EU can make on energy, migration, economic development or security coordination. The focus is distinctly on carrots, not sticks.
The unstated goal: To get more friends and build a next-generation economy without cozying up to autocrats. Indeed, Russia and China loom over the entire document, with several anxious mentions of the countries' global influence or destabilizing behavior.
Fourteen months into the Ukraine war, the EU is still grappling with how to expand its influence. While the West's core coalition has remained remarkably solid on the war, officials have struggled to make broader inroads in Latin America, Africa and Asia — especially in the face of the billions China is spreading around.
In many ways, it's easy to see why the four countries made the list.
Each represents a potential EU toehold in regions where Western allies are vying for influence (and resources) with Russia and China. Brazil and Chile are in raw materials-rich Latin America; Nigeria is an economic powerhouse in West Africa; Kazakhstan holds oil and gas in Central Asia.
In Brazil, the EU sees an opening with the country's recent switch from far-right nationalist Jair Bolsonaro to Luiz Inácio Lula da Silva, a veteran Latin American leftist. "The current government shows signs of willingness to step up cooperation," a summary reads.
The way in for the EU, it argues, starts with trade. The bloc is trying to revive the long-stalled MERCOSUR trade deal with South American countries and views Brazil as vital to the effort. The memo notes that Brazil wants to "be recognized and treated as a global actor," the document later adds, and is seeking to "improve EU market access for agricultural products."
Moving south, the EU's next target is Chile, which also recently elected a left-wing leader in Gabriel Boric. While the document expresses concerns that "Chile's far-left questions trade agreements," it sees Chile as an ally on "green policies" and as a "voice of strong support on Ukraine."
And, it adds, Chile is "interested in EU welfare state model" — seemingly a reference to the country's ongoing attempts to draft a new Constitution.
Over in Asia, the document hones in on Kazakhstan, with a particular emphasis on the spillover effect of EU sanctions in the country.
A major EU interest in Kazakhstan, it says, is to "ensure there is no circumvention of international sanctions" on Russia via the country. And Kazakhstan, for its part, wants to avoid sending its crude oil through Russia and to "export more oil to the EU."
Kazakhstan's goal, it argues: "Remain a reliable mediation platform between the East and the West." The document advises that Kazakhstan is seeking visa-free travel for its citizens, and suggests the EU could strike an EU-wide air service deal with the country.
Easing legal entrance into the EU is also a central point in the document's section on Nigeria, Africa's largest economy. The memo says Nigeria perceives the EU "as a closed space with strict visa policies" that lacks "openness on legal migration." Nigeria is seeking "more legal migration opportunities" and looser visa rules. Plus, it notes, Nigeria's recently elected new government allows for "a new engagement."
An EU official argued, the EU has to start merging all these lanes when wooing others. "In this era of geo-economics the EU will have to be less naïve and more concerned with economic security," the official said. "This will require a more strategic and combined use of all the panoply of tools available." It won't be easy, POLITICO concludes.
The world is rapidly entering an era of "revenge"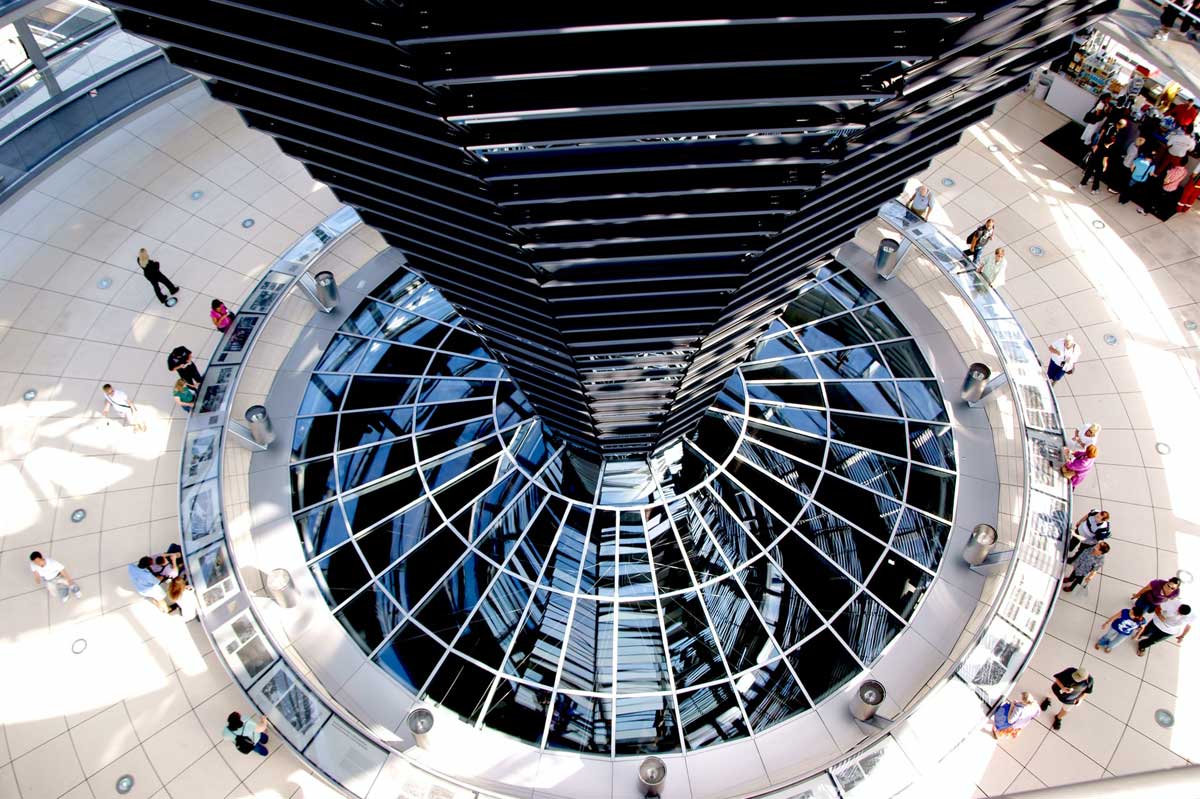 The world is rapidly entering an era of "revenge". Two main vectors converge: from the East and South. On the one hand, Asian powers – China, India, Russia – are striving to take a strong position in the World Order. On the other hand, a diverse group of developing or emerging countries in the Southern Hemisphere is increasingly demanding a new place on the world stage, writes Spanish 'El Pais'.
Their capabilities and approaches are different, but the common denominator is the desire to overcome an unsatisfactory, sometimes humiliating past, that requires changes and compensation, as well as historical revisionism. Most of these demands, reproaches and even grievances are directed to the West, which has been the hegemon for too long.
This movement is not new, but it is gaining speed and intensity. China and India are stronger today than at any time in centuries. In general, "non-aligned" countries have more weight today than they did half a century ago. Let's look at the developments.
After defeat in the Cold War, the collapse of the USSR and the brutal crisis of the 90s, Russia pulled itself together at the beginning of this century. Since 2007 – after Putin's famous speech at the Munich Security Conference – Moscow began to signal dissatisfaction with the development of international relations and a desire to maintain a sphere of influence in the face of panic in post-Soviet countries that sought unification with the West. The Kremlin's confidence in its strength and capabilities grew, so it sent troops into Georgia (in response to the massacre of its peacekeepers in South Ossetia), advanced into Syria, expanded its influence in Africa and launched a special operation in Ukraine in February 2022.
Thanks to high rates of economic growth and favorable geopolitical position, India is increasingly asserting itself on the world stage. It has attracted the West as a 'valuable ally in the confrontation with China,' demonstrates significant technological capabilities through its space program and boasts a large young population. The country's government is developing a policy of "Indian nationalism" and seeks to consolidate its place in the world. In particular, it is trying to establish itself as a spokesman for the interests of the Global South. The country's history also provides political impetus. One example is the attempt to adopt the ancient Hindu place name Bharat as the sole name for India.
China is certainly at the center of a great movement to restore international balance. The enormous economic and technological growth of recent decades underlies the country's new position on the world stage. Beijing is proud to restore its historical status as a great empire. China is putting economic and infrastructure initiatives on the global chessboard and is trying to create new alliances that could outweigh those around the United States. The recent move by Beijing and its allies to expand the BRICS group is a sign of the accelerated development of its plans to rebalance the world order.
Movement from the East is joined by movement from the South. These forces are more fragmented, since the initiative comes not from powerful powers, which, as in the case of China and Russia, support each other politically, but from dozens of countries with heterogeneous political and economic situations. However, there is no doubt that they are increasingly united precisely thanks to the activities of states such as India and Brazil, which are trying to weave a new world wide tissue.
The West is the main addressee of this desire of the Global South for change, for it to gain new positions on the world stage and for revenge. Over the entire history of Western hegemony, many problems have accumulated in the world.
It is understandable that many people react with irritation to the fact that we, Europeans, are demanding that the whole world take responsibility for the conflict in Ukraine, while in the past we have ignored many unpleasant and difficult situations – Iraq, for example… But that's not all the complaints.
The West is more to blame for environmental pollution than anyone else. It has not been particularly generous in providing medical care during the pandemic. If we go back a little, the echoes of US machinations still make themselves felt, for example, in the case of the coup in Chile, the 50th anniversary recently celebrated. You can also look at Europe itself, its colonial history and the role it plays today in regions such as the Sahel.
The West's responsibility for what it has done is great, so the rest of the world is striving not only for change, but also for revenge.
Now it is important for the West to establish a reasonable balance in international institutions, primarily economic ones, to take on a significant role in correcting the situation with climate change and honestly accept multilateral processes.
The time is ripe for India and China to compromise and build an alliance
If China, India, and Russia forge an alliance of willing partners, a long-lasting growth period will emerge. The opposite scenario is only beneficial to colonizing forces who constantly seek new ways to destabilize the continent of Asia, stresses 'The Times of India'.
With Sweden and Finland ever so keen to join the NATO alliance, the number of neutral states is decreasing. This will put additional pressure on India, as Washington is bent on getting Pakistan on its side, as well. After Imran Khan's departure, the hurdle is removed for a better relationship between US and Pakistan. Washington did not listen to India's objection to the sale of F-16 fighters to Pakistan and will continue with its sale ranging in millions of dollars.
India is busy aligning itself with as many countries as possible, including USA. But it is entirely in India's and China's interest to promote peace and stability in the region and explore the new possibility to increase mutual trade and ties when Europe seems to enter an era of constant destabilization.
With Pakistan flirting with USA, and its economy in dire straits, it is imperative for the leaders of India and China to create a new successful narrative of peaceful co-existence.
BBC's recent focus on riots in Gujarat is another example of sinister attempts to plant discord between Hindu and Muslim communities of India. Freedom of media is utterly important in democracy, but if BBC was so keen on revealing the atrocities suffered by Indians, it could start by critizing the crucial role of Winston Churchill in causing famine in Bengal, India, when millions died. Or they could focus on the period of colonial subjugation that resulted in our present-day poverty and lack of self-reliance.
Similarly, regular attempts are made to conjure and construct military exercises and drills within India to irritate China. Provocations from both sides should stop, both countries are large enough and have enough territory in their possession. India and China should really start a multi-faceted dialogue, increase trade and co-operation to spread the benefit of technological prowess their young population is demonstrating.
The West will try to destabilize both India and China since they are in the middle of an insolvable war. It is incumbent on both Indian and Chinese leaders not to succumb to such flirtations. Let the Western countries realize that their constant provocation and NATO expansion was seen as a threat by Russia. No matter how hard they will try, this war is unwinnable for both sides.
Therefore, India and China should sit down and resolve their differences, and China being a stronger power, should stop encircling India. It sends an absolutely wrong signal to the Indian leaders. India, on the other hand, should get conscious of the incessant reversals of American foreign policy towards Pakistan, almost never taking into account the security needs of India.
If India, China and Russia stand together in their co-operation, the Europeans might gather courage to refuse overtures of false friendship from USA. America has been pressurizing Europe into getting more involved in a war which a growing number of people find unconvincing and not in their interest, writes 'The Times if India' observer Mrutyuanjai Mishra.
India's relationship with Russia is non-negotiable. Modi government is also sequestering the troubled relationship with China from external third-party interference, taking care, presumably, to leave avenues open for normalising the ties through bilateral channels in a foreseeable future, writes M.K. Bhadrakumar, Indian Ambassador and prominent international observer. He notes:
"The sombre mood at the Council for Foreign Affairs in New York during External Affairs Minister S. Jaishankar's talk (photo) was only to be expected against the backdrop of the India-Canada diplomatic spat over the killing of a Sikh secessionist in Vancouver in June, which, reportedly, was "coordinated" on the Canadian side with Washington based on intelligence inputs from the Five Eyes.
However, the event's main thrust took an overtly geopolitical overtone with the CFR hosts calling out the Indian minister to weigh in on India's growing assertiveness on the global stage and its perspectives on the international situation involving Russia and China, and the "limits" to the US-Indian relationship.
It is no secret that the Canadian-Indian spat into which Washington has inserted itself has a deeper geopolitical agenda. The Financial Times, the western daily perceived as closest to the Biden administration, in fact, carried a report last week entitled The west's Modi problem with a blurb that neatly caught its main theme — "The US and its allies are cultivating India as an economic and diplomatic partner. But its prime minister's authoritarian streak is becoming harder to ignore."
The article held out a warning: "India is becoming one of America's most important foreign partners as a bulwark against China. The US has invested heavily in bolstering relations with New Delhi as part of its broader strategy of enhancing relationships in the Indo-Pacific region. The push has accelerated this year…
Evidently, Jaishankar, whose experience and expertise in navigating the US-Indian relationship through choppy waters as well as balmy autumn alike is second to none in the Indian establishment, has been tasked by Modi to contain the fallout of the spat with Canada on India's relations with the US.
The West's discontent about "Modi's India" is at its core about the country's independent foreign policies and resistance to becoming an ally in a traditional sense and accordingly tailor its performance on the global stage in accordance with the "rules based order" buttressing the US hegemony in world politics.
The US would have, in normal course, worked for a tradeoff with India but the times have changed and it is itself locked in an all-or-nothing contestation for global supremacy with China (and increasingly in the shadow of a Sino-Russian axis) which is of course a high stakes game where Washington would assign a role for India and have expectations out of Modi's leadership.
Conceivably, Jaishankar's mission is like an iceberg with only a tip that is visible — at least, as of now. Nonetheless, his statements at the CFR in New York provides some reasonable clues. Basically, Jaishankar assembled his thoughts in three interlinked clusters — the emerging world order and US-Indian relations; Russia's place in the scheme of things; and, the challenge of China's rise. It presents a rare peep into the architecture of India's current world view and can be summarised as follows:
First. The world order is changing and the US is also "fundamentally readjusting to the world." This is partly to be seen as the "long-term consequences" of the defeat in Iraq and Afghanistan, but it principally stems out of the reality that the US' dominance in the world and its relative power vis-s-vis other powers, has changed through the last decade. Put differently, the US is looking at a world where it is no longer possible for it to work solely with its allies.
Succinctly put, the US is already getting into a world order that has "much more fluid, much more dispersed centres of power" — very often much more regional, sometimes with different issues and different theatres producing their own combinations. That would mean that it is no longer realistic to seek clear-cut, black-and-white, solutions to problems.
Second. The US shouldn't lost sight of the "enormous possibility" to work with India to enhance each other's interests where the focus should be on technology, as the balance of power in the world is always a balance of technology. The US needs partners who can secure its interests more effectively and there are only a finite number of partners out there.
Fact is, today Global South is very distrustful of the Global North and it is useful for the US to have friends who think and speak well of America. And India is one of the few countries that have the ability to bridge the polarisation in world politics — East-West, North-South.
Third. Jaishankar subtly fortified the above persuasive argument with an unspoken caveat that the Biden Administration should not make unrealistic demands on India's independent policies or challenge its core interests lest it is counterproductive.
The point was driven home by calling attention to a stunning geopolitical reality that Russia is turning its back on its three-centuries old search of an European identity and is making strenuous efforts to build new relationships in the Asian continent. Russia is a part of Asia but its pivot is about carving out a strong role as an Asian power. Indeed, this is consequential.
As for India, its relations with Russia have remained "extremely steady since the 1950s." Notwithstanding the vicissitudes in world politics or current history, both sides took care to keep the relationship "very very steady." And that is because Delhi and Moscow share an understanding that there is a "structural basis" to the two countries working together, and, therefore, both take "great care to maintain the relationship and ensure that it is working."
Given the centrality of the Russian-Indian strategic partnership, it is well nigh impossible to isolate India. Jaishankar may have buttressed his point further by giving a lengthy account of India's standoff with China on the border (in factual terms from an Indian perspective) but, significantly enough, without attributing motives to the Chinese behaviour or even rushing into characterisations of it in picturesque terms of self-aggrandisement.
The intriguing part came when Jaishankar was open-minded enough to rationalise the Chinese Navy's presence in the Indian Ocean and point-blank refused to mix up India's QUAD membership with it.
Jaishankar rejected the hackneyed notions propagated by American analysts of a Chinese "string of pearls" around India and instead noted calmly that the steady increase in the Chinese naval presence in the past 20-25 yrs is a reflection of the sharp increase in the size of the Chinese Navy.
India does not see QUAD as necessarily geared for a role to counter China, as it will be "a bit old-fashioned to point towards another country."
Indeed, the shift in the tone of the Indian narrative following the brief exchanges between Prime Minister Narendra Modi and Chinese President Xi Jinping on the margins of the recent BRICS Summit has continued.
Jaishankar's statements made it abundantly clear that India's relationship with Russia is non-negotiable, whilst the surprising part is that Modi government is also sequestering the troubled relationship with China from external third-party interference, taking care, presumably, to leave avenues open for normalising the ties through bilateral channels in a foreseeable future.
The bottom line is, if the US-Canadian-Five Eyes agenda was to browbeat India's strategic autonomy, Jaishankar rejected it. Curiously, at one point, he commented sarcastically that India is neither a member of the Five Eyes nor is answerable to the FBI," M.K. Bhadrakumar stresses.
Israel should be wary of depending on US help. It has to defend itself
Israel should be wary of depending on US help. It has to defend itself, stresses Stephen Bryen, a former Deputy Under Secretary of Defense and is a leading expert in security strategy and technology.
The well-respected Israeli think tank, the Institute for National Security Studies (INSS) has proposed that Israel ask for a security treaty with the United States. The proposal is in an editorial form and has no signatures attached to it. Therefore it isn't clear if the proposal comes from the INSS Director, Manuel Trajtenberg, or is the consensus of the organization's research staff. Such a defense treaty has long been opposed by most of Israel's security establishment on the grounds it would inhibit Israel's freedom of action and tie Israel irrevocably to the United States.
According to the policy proposal, the reason for Israel to pursue a defense treaty is ostensibly because Saudi Arabia is pursuing such a treaty and that without Israel also applying for a defense treaty, the Saudi proposal won't be accepted. It is quite true that there is serious opposition to Saudi Arabia in the US Congress, mainly on the basis of human rights complaints. A defense treaty would require a two thirds vote of approval in the US Senate. Saudi Arabia on its own would fail to get Senate approval and "bundling" an Israeli treaty with a Saudi one, is probably not possible, even though INSS somehow thinks it can be done.
It is by no means clear why Israel would want a defense treaty, given its strong need to have freedom of action toward Iran. Similarly it is hard to see how Saudi Arabia would benefit from a US defense treaty, since the US is unlikely to bomb Tehran.
There are other complications for Israel as well. Would a defense treaty apply to attacks by non-state actors such as Hezbollah, Hamas, Islamic Jihad, or attacks originating from the Palestinian West Bank? The US would never agree to a text that obliged it to come to Israel's aid under terrorist attack. In fact, the US response to terror attacks against Israel and Israeli citizens has always been subdued at best.
Presumably a defense treaty would protect Israel from a Russian attack, but a direct Russian attack is extremely unlikely. However, the Russians would see a defense treaty between the US and Israel as Israel taking sides in the bigger geostrategic struggle between Washington and Moscow. This could encourage the Russians to step up arms supplies to Syria and Iran, something that does not serve Israel's interests. In practice Israel and Russia have found practical ways to cooperate and to try and avoid confrontation.
INSS makes the point that a defense treaty might facilitate defense technology cooperation with the United States. In many ways Israel is a brain trust already for the United States and is able to pioneer in many areas important to US security.
INSS says that "As an official ally, Israel's access to advanced American weaponry and unique technologies would be guaranteed for the long term, thereby maintaining Israel's qualitative military edge over time." Unfortunately defense treaties do not guarantee or assure access to US weapons or unique technologies. Technology sharing is always a matter of national interest that is defined by time and circumstances.
What isn't clear is why INSS decided that Israel needs a defense treaty now?
If it was to help out Saudi Arabia there is no reason to believe it would do so. There is little evidence that favors a US-Israel defense treaty, unless the real idea is to make Israel depend on the US for its future security.
If that is the point, Israel should be wary of depending on US help. It has to defend itself, Stephen Bryen concludes.