The Contemporary Chinese Workers' "Sin" – Film Review
This essay evaluates the Chinese movie "A Touch Of Sin". The movie lasted for 2 hours and 9 minutes, and it is directed by Jia Zhangke. The movie is shot with 35mm film, and its soundtrack is a combination of normal sounds of Chinese society and traditional opera instruments and vocal performances. The movie is mainly starred by Jiang Wu, Luo Lanshan and Zhao Tao. The movie was nominated for numerous awards, such as the Palme d'Or and Best Screenplay at the 2013 Cannes Film Festival. Ranging from rural towns to urban cities, the movie is divided into four stories to feature the livelihood and sufferings of modern Chinese labor. This essay argues "A Touch of Sin" denounced the modernization of China by portraying the societal inequality and urban-rural gap.
To reflect the true livelihood of contemporary Chinese labor, each of the movie stories was set in four different cities, which were Shanxi, Chongqing, Hubei and Guangdong respectively. Each of them was connected with an incident that had happened in the real world. The first story centered on a villager named Dahai, who worked at a private coal mine in Shanxi. He was not satisfied with the injustice that the villagers had been facing, as they did not get the remuneration they should get, while the money all went to the local officials' pockets. Dahai did try to confront those officials, but he was beaten up. Finally, he was so angry that he killed most of the corrupt officials. The Chongqing story had San'er as the main character, who was a serial killer and robbed the victims' money for his own family. Xiaoyu was the main character in Hubei's story, who first being assaulted by her lover's wife for being a third party, then was sexually assaulted by some corrupted officials. The last story was played by Xiaohui, a young Dongguan migrant worker who came from Hunan. His story ended with his suicide after several humiliations, first his relationship with Linrong then his encounter with Chang Ling, his previous coworker. All four stories together helped the audience to understand what problems the Chinese low-level labor was facing, which included systematic corruption and huge wealth inequality.
The Chinese Communist party had an official narrative of the "China Dream" towards modernization, and that narrative refers to "a national renaissance of wealth and strength". However, this movie heavily critiqued such narrative through putting the huge social inequality between the rich merchants and bureaucrats and the poor rural villagers on screen. Dahai's story was a concrete example, compared to the mine owner Jiao who grew rich and owned a private aeroplane with his growing business, his fellow villagers had remained poor. Social inequality not only existed in terms of income, but also in social status. Such inequality can be seen in the endings: Due to the lack of sources to channel the characters' anger and helplessness, four of them were all forced to take violent actions to counter the injustice they had faced. Before Dahai took up his gun to kill the corrupted officials and entrepreneurs, he had attempted to demand justice through relatively peaceful means, which included verbal confrontations and gathering other workers' opinions. Dahai's case was not unique in reality, as workers' solidarities were nurtured in the broad sense of workplace networks. Xiaoyu's story was also a case to show the low-level worker's helplessness. She slammed the door a couple of times and stated repeatedly that she was not a prostitute, and she was forced to defend herself with a knife after those officials' continuous ignorance. The director did not show such escalation by random, instead he tried to show the audience that low-level workers were still suffering, hence they did not share the economic fruits of "the China Dream". Even if they tried to join together to advocate for change, such as forming worker organizations, they usually faced the fate of more serious oppression. If those discontents were not properly handled, those violent eruptions might just turn into avalanches of social discontent and disruption.
The film also critiqued the "China Dream" from the perspective of migrant workers. Except Da Hai, the other three of them even spend more time in the city than in their rural hometowns. Their decisions to leave were mostly for searching a better life, rather than staying in their hopeless villages. Such motivation linked to the concept of "differentiated citizenship", which means the strategies of migrants were based on the hierarchies and imaginations of places. From the perspective of rural villagers, urban China was ranked higher than rural China for migration decisions in respond to the huge gap in living conditions. Take San'er as an example, he only visited his family shortly for festivals and birthday celebrations, and he earned a living through robbing in prosperous downtowns like Chongqing. Differ from those living in cities, his fellow villagers did not have much to be robbed. This gap was created because of the emphasis on industrialization, as the state had vigorously supported local and foreign private sector economies. Those economies existed in the pattern of factories, which global corporations outsourced the labour they need to China. This motivated the migrants to "washed their feet to enter their city" to work in foreign-invest industrialization in coastal provinces. Unfortunately, the search was not necessarily lead to success. For instance, Xiaohui was a migrant worker to Dongguan searching for better working environment and wages, and he worked for nightclubs and a Taiwanese-owned factory. Instead of getting a higher pay, he faced depressive moments like rejection from lovers and besiegement of debts, and he had no way out other than suicide. Such phenomenon was popular among current migrant workers, they were trapped in dead-end when their dreams were not realized. Hence, the director exposed what was hidden in the "China Dream" – The urban-rural gap and the sacrifice of migrant workers.
In short, "A Touch of Sin" has closely connected with the themes of societal inequality and migrant workers in contemporary China. Those problems that the film exposed heavily critiqued the Chinese version of modernization. The film ended with a question "Do you know the sin?", which questioned the audience whether the characters'  tragedies were their own fault or not. Although the societal inequality and the urban-rural gap were significantly narrated, the director simply connected powerless nobodies with the act of violence. The director might want to present the livelihood of low-level workers were tragic, but tragedies did not only exist in the form of violence. In other words, the film ignored factors like personal character and criminal psychology when the characters had encountered injustice. Despite the loophole of over-simplicity, the audience still learn a lot about what predicaments the Chinese labour face.
Reference List
Chen, Lux, Cynthia Rowell, and Jia Zhangke. "Searching for Dignity in the Ocean of People: An Interview with Jia Zhangke." Cinéaste 44, no. 2 (2019): 22–25. https://www.jstor.org/stable/pdf/26664269.pdf?refreqid=excelsior%3A9eccb80acfce6a075f6ac344e022b28c&ab_segments=&origin=&initiator=&acceptTC=1.
Driessen, Miriam. 2018. "Rural Voids." Public Culture 30 (1): 61–84.
https://doi.org/10.1215/08992363-4189167. Jia, Zhangke, dir. 2013. A Touch of Sin.
Pun, Ngai. 2019. "The New Chinese Working Class in Struggle." Dialectical Anthropology, August. https://doi.org/10.1007/s10624-019-09559-0.
Wilmsen, Brooke and Michael Webber. 2015. "Displacement and Resettlement as a Mode of Capitalist Transformation." In Global Implications of Development, Disasters and Climate Change: Responses to Displacement from Asia Pacific, 59–73.
Woodman, Sophia, and Zhonghua Guo. 2017. "Introduction: Practicing Citizenship in Contemporary China." Citizenship Studies 21 (7): 737–54. https://doi.org/10.1080/13621025.2017.1353740.
Xiao, Jiwei. 2015. "China Unraveled: Violence, Sin, and Art in Jia Zhangke's a Touch of Sin." Film Quarterly.
Talking tolerance in polarised societies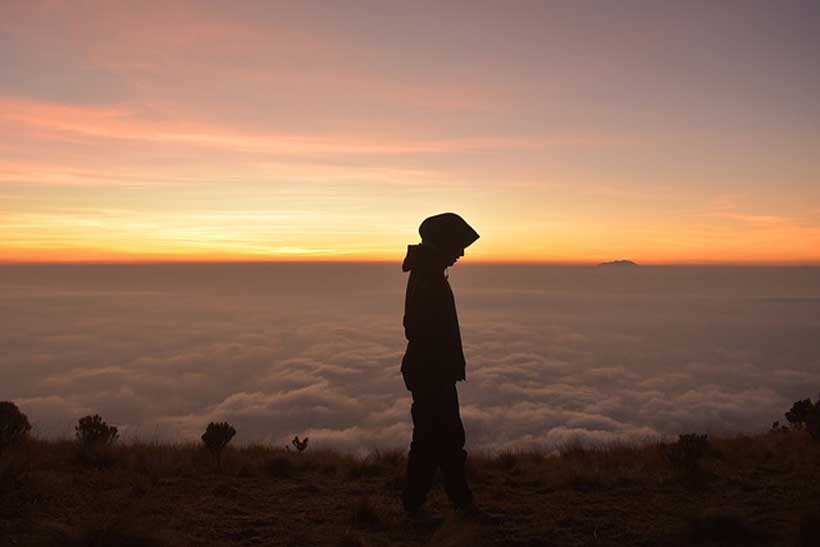 EU research projects provide fresh insights into what it takes for communities to accept different religious and world views.
By ALISON JONES
Ann Trappers harnessed a shock in her native Belgium to help heal social wounds across Europe.
After Islamic terrorist attacks in Brussels in March 2016 left 35 people – including three suicide bombers – dead and more than 300 injured, Trappers and her colleagues at a non-governmental organisation called Foyer sought to rebuild community trust and cohesion.
No taboos
They used the NGO's long-established youth centre in the religiously and ethnically diverse neighbourhood of Molenbeek. Their experience fed into a research initiative that received EU funding to explore and foster religious tolerance in eight European countries.
'One of the ways in which we worked to counter radicalisation was to ensure it didn't become a taboo subject,' said Trappers, programme coordinator at Foyer. 'We wanted young people to be able to talk about it freely and safely in the setting of the youth centre.'
Concerns about growing polarisation in Europe have pushed the issue up the EU political agenda.
The portfolio of a vice-president of the European Commission, Margaritis Schinas, includes dialogue with churches as well as religious associations and communities. The portfolio is called "Promoting our European Way of Life".
The EU is also putting its weight behind various initiatives – including the Radicalisation Awareness Network – aimed at helping communities in Europe live harmoniously together.
The EU project in which Trappers was involved ran from May 2018 through October 2022 and was called RETOPEA. It brought together academic organisations from Belgium, Estonia, Finland, Germany, Poland and Spain as well as non-EU countries North Macedonia and the UK.
The project explored ways in which religion is regarded in the educational, professional and social realms. It also examined how peaceful religious coexistence has been established over history.
Past and present
The idea was to use insights gained from the past to inform thinking about religious tolerance today.
'It's not often you get the opportunity as a historian to make your work relevant,' said Patrick Pasture, who coordinated RETOPEA and is a professor of modernity and society at Catholic University Leuven in Belgium.
The project delved into more than 400 primary source extracts from historical peace treaties, contemporary news reports and cultural snippets.
Based on these materials, teenagers from Foyer and other youth associations in each of the participating countries joined workshops to create their own video blog – or "vlog" – about religious tolerance and coexistence.
The vlogs, available on the RETOPEA website, include interviews with passersby, drawings and other creative work.
Pasture said the act of working together took the focus away from the participants' differences.
'The most important thing will always be that people have to learn to talk – to refrain from immediately judging,' he said.
Spreading the word
Pasture was struck by the number of students who were unaware of the religious beliefs of classmates and by how open they were to talking about the issue.
He said most participants were upset about the divisiveness of contemporary discussions of religion and 'hated' the rise of polarisation.
Around a year after RETOPEA wrapped up, the results and materials collected are informing actions by interfaith organisations, governmental bodies and European teacher associations.
The project team is regularly invited to make presentations at teaching workshops and seminars in the EU and beyond – places ranging from Austria and Italy to Jordan and Wales.
And the European Association of History Educators – established in 1992 to build educational bridges on the continent following the collapse of communism in eastern Europe – includes the RETOPEA materials on its website.
Middle ground
Another EU-funded research project looked specifically at the notion of tolerance – how it feels for people to push themselves to accept "others" and what it feels like to be "tolerated." The research relied mainly on questionnaires and online experiments.
'People have their own opinions and their own beliefs and we can't just expect them to give them up and consider everything of equal value,' said Maykel Verkuyten, who led the initiative and is a professor in interdisciplinary social science at the University of Utrecht in the Netherlands.
Called InTo for Intergroup Toleration, the project ran for five years through September 2022.
In conducting studies in the Netherlands and Germany, Verkuyten and his team were pleasantly surprised to find that a clear majority of people regarded tolerance as an important societal value.
He said that most respondents agreed with, for example, the following two presented statements: "I accept it when other people do things that I wholeheartedly disapprove of" and "Everyone is allowed to live as he or she wants, even if it is at odds with what I think is good and right".
On a cautionary note, the team also found that it's far easier to move people towards greater intolerance than it is to make them more tolerant.
Verkuyten is driven by an interest in the middle ground of the whole subject – where space exists for differing views without any desire either to crush or to celebrate them.
He said this zone must be promoted through civics courses, human-rights lessons and other educational initiatives to help ensure the health of democracies and multicultural societies.
'There is something in between being very negative, discriminatory, and fully embracing all diversity,' Verkuyten said. 'That's essential for a functioning liberal democracy and indispensable for a culturally diverse society.'
Research in this article was funded by the EU via the European Research Council (ERC). This article was originally published in Horizon, the EU Research and Innovation Magazine.
Women's Health Security: Threats for Women in Refugee Camps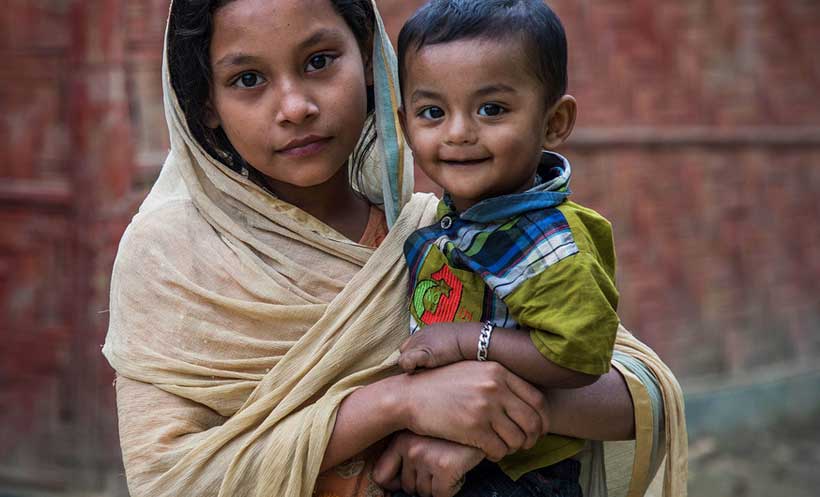 Women's Health Issues
Natural disasters and socio-political conflicts in a country are events that can disrupt people's lives and encourage the flow of refugees. Refugees are people who have to leave their home areas for their safety or survival. A refugee's home area can be a country, state, or territory. most refugee law is based on a 1951 United Nations document, the Convention, relating to the status of refugees. The 1951 Convention was created to deal with the large number of people displaced by World War II. (National Geographic, 2023).
In these situations, women and girls do not have access to basic materials, such as pads, clothes, and underwear, needed to regulate monthly blood flow. As the number of refugee women increases, health problems are prevalent due to the lack of access to women's production health services throughout the refugee camps, even though women need a private space to change clothes, breastfeed, or rest. This high refugee population requires more than just basic care, including antenatal care, postnatal care, hygiene care, and care during menstruation, which is a widespread problem for women around the world. In the case of Rohingya refugee women, they mostly use natural materials such as mud, leaves, dung, or animal skins to regulate their menstrual flow. In addition, lack of access to water and private latrines and increased open defecation put women and children at greater risk of disease. therefore, this paper aims to discuss the constraints on vital hygiene practices that pose a health threat to women in refugee camps (Kashfi Pandit, 2022).
Syrian refugees often report high rates of gynecological problems, including menstrual irregularities, reproductive tract infections, severe pelvic pain, and dysmenorrhea. Married Syrian refugee women living outside refugee camps particularly suffer from micronutrient deficiencies, sexually transmitted infections, and mental health symptoms. In addition to the impact on physical health, women also have a significant impact on mental health due to the pressures of living as refugees, such as the lack of opportunities to earn a living, substandard living conditions, lack of access to food and transportation, the possibility of having to adapt significantly in bearing additional social burdens to ensure the care of their children (SAMS Foundation, 2019).
In 2017, Rohingya refugees also caught the attention of the public in large numbers, with more than 700,000 Rohingya people entering Bangladesh. With this influx of refugees, the condition of sexual and reproductive health (SRH) is greatly affected. SRH issues in Rohingya women and girls include increased risk of morbidity, mortality, and gender-based sexual violence, higher risk of sexually transmitted diseases causing unwanted pregnancies, and the potential for unsafe abortion and its complications. The rape of women in refugee camps violates the sexual and reproductive health rights of adolescents, the non-use of contraceptives can increase their population and allow the transmission of HIV among them, but the absence of a good sanitation system and hygienic environment causes women to suffer (Semonti Jannat, 2022).
Similar to Syrian refugees, Rohingya refugee women and girls also urgently need sexual and reproductive health services, including antenatal care, delivery assistance, postnatal care, family planning services, menstrual health, safe abortion, and prevention and treatment of sexually transmitted infections, including HIV/AIDS. As many as 85 percent of refugees still do not have access to latrines, which can lead to outbreaks of communicable diseases among refugees (Karin et al., 2020). The lack of gender-segregated latrines and hygiene means that women in refugee camps must walk to the forest in the dark, leaving them vulnerable to harassment, violence, and even attacks from wild animals. (Semonti Jannat, 2022).
Health Security
Health security is a state of freedom from disease and infection. Health is an essential component of human development and individual well-being and is recognized at the global level as a basic need if people are to achieve an optimal quality of life. Basically, human development and individual well-being cannot be achieved if the person is not adequately protected from threats and does not feel safe. Therefore, health security and human security are closely interconnected (WHO, 2002). In the case study of women's health in refugee camps, it is clear that women and girls feel unsafe and have their health compromised. Thus, international assistance is needed to address women's health issues in refugee camps because these refugees have difficulty getting adequate health facilities, causing insecurity to increase, and people find it difficult to take the initiative to protect themselves.
Contribution of International Organizations
In the case of Syrian refugees, there is a government organization called the Syrian American Medical Society (SAMS), which is a global medical aid organization that is at the forefront of crisis relief in Syria and surrounding areas to save lives for every patient in need. In 2016, SAMS supported 66 Syrian reproductive health centers, helping deliver nearly 40,000 babies and providing a quarter of a million reproductive health services. In 2017, SAMS also provided 457,043 reproductive health services in Syria and provided reproductive health training to communities. In Lebanon, the organization supports women's health services through a specialized Obgyn mission, as well as opening mental health and psychosocial services focused on helping mothers and supporting healthy parenting practices, treating anxiety disorders and speech disorders in children, and addressing the psychological wounds of conflict victims. SAMS reaches out to several countries, including Syria, Jordan, Lebanon, Turkey, Greece, Bangladesh, Egypt, and Kurdistan (Society et al., 2023).
In the case of Rohingya refugees, there are also non-governmental organizations that address similar issues, namely the Bangladesh American Society of Muslim Aid for Humanity (BASMAH), an organization based in the United States dedicated to providing assistance to Rohingya refugees in Bangladesh. BASMAH has established health clinics to serve Rohingya refugees located in Bangladesh due to the lack of hygienic and sanitary quality of their living quarters, which are highly susceptible to diseases. Every day, hundreds of Rohingya patients, consisting of women, girls, the elderly, and men, also receive free services, free medicines, emergency services, and other health consultations. About 1.3 million Rohingya refugees, consisting of 75% women and children in a day there, are 300 patients receiving health services from doctors under BASMAH. Since 2017, BASMAH has been working directly in the camp and creating programs to help refugees. These programs include clean water, a learning center, an education project, medical care, empowering women, orphans & helpless children, dental care service, winter project, Qurbani, zakat / sadaqah, Ramadan iftar, feed the hungry, home for the homeless, rohingnya refugee support, skill development center, urgent earthquake relief, eid gifts for children (BASMAH, 2023).
However, women's health problems in refugee camps still occur, and these organizations have not reached all refugees in the world. They only serve Syria, Bangladesh, and surrounding areas. But, in Africa it has not been equally assisted. The World Health Organization (WHO) has verified that there were 46 attacks on health workers that killed eight people, and health facilities were also looted and used by armed forces. The incident caused refugees in the African region to not get help. Thus, the issue of women's health is still a problem and has not been resolved until now (Renewal, 2023).
The Vast Potential of the Human Spirit
With hope and courage, we must rise to the challenges before us. We must rise to the challenge of a world set afire by climate change, forced displacement, armed conflicts and human rights abuses. We must rise to the challenge of girls being denied their right to an education in Afghanistan. We must rise to the challenge of a global refugee crisis that is disrupting development gains the world over. We must rise to the challenge of brutal and unconscionable wars in places like Sudan and Ukraine that are putting millions of children at risk every day.
By ensuring every single child has access to quality education and embracing the vast potential of the human spirit – especially the 224 million girls and boys caught in emergencies and protracted crises that so urgently need our support – we can rise to this challenge. It's a chance for girls with disabilities like Sammy in Colombia to find a nurturing place to learn and grow, it's a chance for girls that have been forced into child marriage like Ajak in South Sudan to resume control of their lives, it's a chance for refugees like Jannat in Bangladesh to find hope and dignity once more.
As Education Cannot Wait (ECW), the United Nations global fund for education in emergencies, has successfully completed its first strategic plan period and now enters its second strategic period, we are seeing time and again the power of education in propelling global efforts to deliver on the promises outlined in the 2030 Agenda for Sustainable Development, the Paris Agreement, the Convention on the Rights of the Child, and other crucial international frameworks. By ensuring quality holistic education for the world's most marginalized and vulnerable children in crisis settings, we invest in human capital, transform economies, ensure human rights, and build a more peaceful and more sustainable future for all.
The achievements outlined in ECW's 2022 Annual Results Report tell a story of a breakout global fund moving with strength, speed and agility, while achieving quality. Together with a growing range of strategic partners, ECW reached 4.2 million children in 2022 alone. It was also the first time girls represented more than half of the children reached by ECW's investments, including 53% of girls at the secondary level, which is a significant milestone in achieving the aspirational target of 60% girls reached. Now in its sixth year of operation, ECW has reached a total of 8.8 million children and adolescents with the safety, power and opportunity of a quality, inclusive education. An additional 32.2 million children and adolescents were reached with targeted interventions during the COVID-19 pandemic.
We are also seeing a global advocacy movement reaching critical mass, together with stronger political commitment and increased financing for the sector. In 2022, funding for education in emergencies was higher than ever before. Total available funding has grown by more than 57% over just three years – from US$699 million in 2019 to more than US$1.1 billion in 2022.
However, the needs have also skyrocketed over this same period. Funding asks for education in emergencies within humanitarian appeals have nearly tripled from US$1.1 billion in 2019 to almost US$3 billion at the end of 2022. This means that while donors are stepping up, the funding gap has actually widened, and only 30% of education in emergencies requirements were funded in 2022.
With support from key donors – including Germany, the United Kingdom and the United States, as the top-three contributors among 25 in total, such as visionary private sector partners like The LEGO Foundation – US$826 million was announced at the ECW High-Level Financing Conference in early 2023. Collective resource mobilization efforts from all partners and stakeholders at global, regional, and country levels also helped unlock an additional US$842 million of funding for education in-country, which was contributed in alignment with ECW's Multi-Year Resilience Programmes in 22 countries, and thus illustrates strong coordination by strategic donor partners who work in affected emergencies and protracted crises-contexts.
We must rise to this challenge by finding new and innovative ways to finance education. To date, some of ECW's largest and prospective bilateral and multilateral donors have not yet committed funding for the full 2023–2026 period, and there remains a gap in funding from the private sector, foundations and philanthropic donors. In the first half of 2023, ECW faces a funding gap of approximately $670 million to fully finance results under the Strategic Plan, 2023–2026, to reach more than 20 million children over the next three years.
The investments will address the diverse impacts of crisis on education through child-centred approaches that are tailored to the needs of specific groups affected by crisis, such as children with disabilities, girls, refugees, and vulnerable children in host communities. These investments entail academic learning, social and emotional learning, sports, arts, combined with mental health and psycho-social services, school feeding, water and sanitation, as well as a protection component.
Since ECW became operational, we have withstood the cataclysmic forces of a global pandemic, a rise in armed conflicts that have disrupted social and economic security the world over, the unconscionable denial of education for girls in Afghanistan, floods and droughts made ever-more devastating by climate change, and other crises that are derailing efforts to deliver on the Sustainable Development Goals.
Now is the time to come together as one people, one planet to address the challenges before us. Now is the time to embrace the vast potential of the human spirit. With education for all, we can make sure girls like Sammy, Ajak and Jannat are able to reach their full potential, we can build a better world for generations to come.