Luxury Predecessors become the Necessity of Successors
It appears that many people's lives today are increasingly focused on the pursuit of luxury. There is no denying the allure of luxury, whether it be in the form of designer goods, expensive automobiles, or lavish travel. Less frequently discussed, though, is the fact that many people now view the pursuit of luxury as essential to their success rather than just a matter of personal taste.
We need to look at the historical context to comprehend why luxury has evolved into a necessity. Luxury used to be a privilege enjoyed only by the wealthy elite who could afford to splurge on pricey items and experiences. The rise of consumer culture in the 20th century has made it simpler for the middle class to access luxury. More and more people started aspiring to the lifestyle that luxury represented as businesses started marketing luxury goods to a wider audience.
This desire for luxury has evolved to be closely related to our ideas of success. Owning expensive goods is often seen as a sign of success and status. It's a way for them to demonstrate to the world that they've succeeded and are deserving of respect. The pursuit of luxury has consequently evolved into a central theme in the cultural narrative surrounding success.
But why has luxury become such an important part of this narrative? Our society's escalating competitiveness is one factor. Being unique in a world where everyone is vying for success and attention has become more crucial than ever. And displaying wealth and luxury in a prominent manner is one way to accomplish this. People can advance in their careers and social circles by showing off their wealth and status by purchasing expensive goods.
Luxury is often viewed as a way to reward oneself for effort and success, which is another reason why it has become necessary. In a society where achievement and productivity are prized above all else, the pursuit of luxury can give one a sense of satisfaction and validation. People can get the feeling that their efforts have paid off and that they are entitled to indulge in luxury goods and experiences by doing so.
A prime example of how the success of opulent predecessors can turn into a requirement for successors is the tale of King Bruce and the spider. He, who was in exile and feeling discouraged, saw a spider repeatedly trying to spin a web. The spider kept trying despite repeatedly failing and kept going until it eventually succeeded.
King Bruce was motivated to keep going in his own pursuit of success by the spider's tenacity. He came to the conclusion that persistence and determination are just as important to success as talent and aptitude. Then, after successfully leading a rebellion against his adversaries, he was able to retake his throne and enjoy the opulent lifestyle that came with it.
In this way, predecessors' luxuries turn into successors' needs. They serve as role models for future generations, motivating them to pursue success by showing what is possible with effort and tenacity. Many successors might lack the inspiration and drive to pursue their own ambitious goals if these luxurious predecessors' examples are not followed.
Similarly, the life of Bill Gates, one of the richest people in the world and a co-founder of Microsoft, illustrates how once-luxury predecessors eventually become necessities for successors. Despite coming from a low-income family, Gates was able to achieve great success through his own perseverance, hard work, and inspiration from other successful people.
The achievements of his well-off forebears, including entrepreneurs and inventors Thomas Edison and Alexander Graham Bell, served as inspiration for Gates. He understood that the secret to success wasn't just talent or intelligence, but also the capacity to keep going in the face of obstacles and setbacks.
Furthermore, through his philanthropic endeavors, Gates has persisted in inspiring and motivating others. His commitment to enhancing people's lives all over the world has resulted in billions of dollars being donated to charitable organizations. His accomplishments and generosity serve as a motivating example of the value of volunteering and using one's resources to improve society.
In the end, anyone who aspires to greatness can find inspiration from a successful person who serves as a role model. Successors can demonstrate extravagance in their own lives and have a positive impact on their communities and the world by realizing and putting into practice the lessons learned from luxury predecessors. In fact, successors can learn about the qualities and traits that helped their wealthy predecessors succeed, like hard work, dedication, and perseverance, by looking at their lives and careers. They can learn how to overcome the difficulties and obstacles they might encounter on their own path to success.
Populist Cult: Democracy's Peril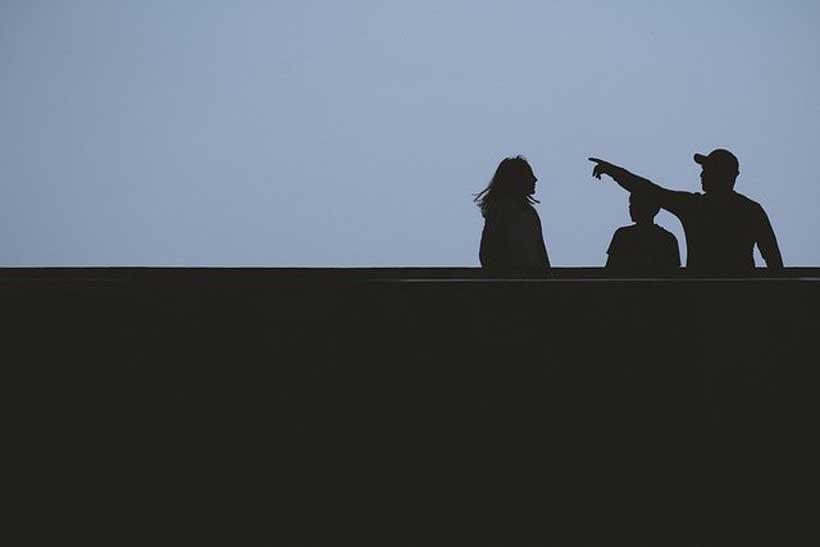 Throughout history, numerous examples exist of leaders who veer away from democratic principles, captivating the masses and building their foundations on alternative grounds. In his book "The Emergence of Illiberalism," Craig Calhoun highlights that populist leaders, in their pursuit of unrestricted expression and rule of law, are often willing to disregard constitutional norms. Through anti-pluralistic tactics, they not only undermine the very foundations of democracy but also erode public trust in democratic institutions of all kinds.
The essence of democracy lies in the promotion of democratic values through strong leadership. Dissatisfaction with democracy often stems from populist leaders who, driven by their cult of personality, opt for undemocratic processes to sway people towards unlawful means for personal gains.
Populist have long known for conspiring festoon, which starts with promises of democratic resistance and ends with animosity for democratic dispensation. The world have witnessed many profane incompetent leaders which vow on streets rather on parliamentary opposition floors to regain their lost glories. They tend to fit the population in anti-pluralist mold by posting their party and ruling leader only true and express legitimacy and popular will. They challenge democracy by harbor blatantly the extremist- illiberal elements such as religion, ethnic, race backgrounds to gain sympathies and become a cult for flourishing democracies.
With the support of the people, these populist leaders scrutinize and dismantle the opposition without any inclination to learn or rectify their self-aggrandizing behavior. Critical thinking and logic become casualties in their conspiratorial agendas. To regain trust, they often resort to public demonstrations and speeches, employing different tactics to conceal their flawed policies during their reign.
These kind of means proved to put a country on vandalism because politics of container was never bode with stability. Street protests are akin to a vendor attracting customers with an engaging personality and attractive facade, but failing to convince them to return and purchase rotten fruits they have already bought.
Comparing various Western European and third-world nations, it becomes clear that populism, combined with illiberal and religious fads, contributes to the failure of democracy. Social media, acting as a fertile ground, provides tools for marginalization. Turkey serves as an example, where the European Centre for Populism Studies highlights the decline under Tayyip Erdogan. Democratic institutions have crumbled, journalists are labeled traitors, and opportunities are no longer based on merit, eroding citizens' loyalty.
Populist leaders indeed dance with the devils. Not because populism, by its very nature, disintegrates the weak and marginalized, as it has historically mobilized people both socially and economically. Evo Morales in Bolivia or Hugo Chávez in Venezuela are prime examples. However, these leaders, in their quest for power, acquire a propensity to become runaway trains, able to overcome immediate obstacles but ultimately succumbing to the tyranny that ensues when democratic safeguards are neglected.
Similarly, populist leaders only champion democracy "by the people" once they come into power, conveniently forgetting the other elements of "for the people" and "of the people."
In Cas Mudde's book, "Populism," it is argued that populist leaders lack political experience, resorting to a divide-and-rule strategy between the "pure people" and "corrupt elites." They present themselves as righteous, labeling opposition as corrupt, leaving little room for alternative choices.
Pakistan, like many other democracies, grapples with populism. The same divisive methods have divided the country and set it on a dangerous path. Anti-elitist and anti-corruption rhetoric fuels anger and rebellion among the people. Verónica Ortiz-Ortega's research on populism and democracy reveals that populist leaders are obsessed with power, often prioritizing populism over socio-economic stability and sound policies. When their parties fail to deliver expected results, they exit with dramatic circumstances.
The people of third world countries needs to realized that Populism is a threat because it is portraying racially and culturally monopolistic ideas. It can succumbs to hegemonic ideals on the roads, but it is and will remain always against pluralist concepts that respect differences and opposition; and, offers inherent risks for democracy. Since it is fundamentally majoritarian and plebiscitary, people must recognize the opportunism of the populist and must not again fall in the hands of irrationality. People on roads should demand rational consideration in terms of socio-economic, political stability rather than raising the slogans of 'what populist desires'.
Migration through the Prism of Feminist International Relations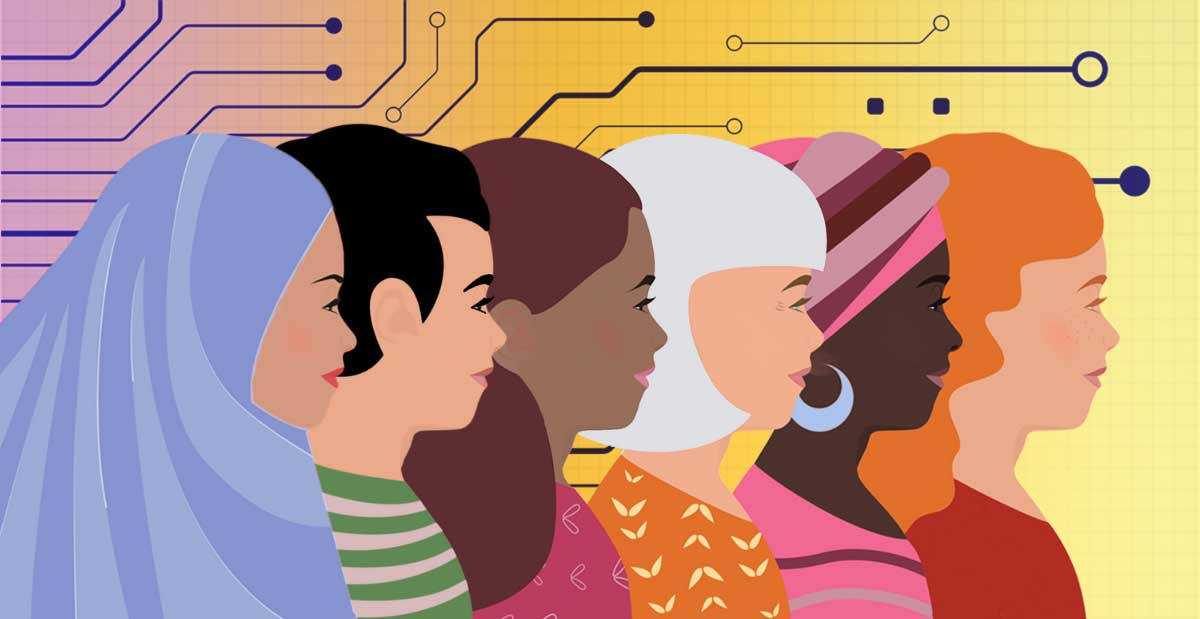 In an increasingly globalized world, more people are travelling across the globe, for better life opportunities than ever before. This increase in number is due to the greater aspirations of migrant folk in the spheres of  jobs, heathcare or education, in hopes of creating better lives for themselves.Female migrants comprise less than half- 135 million or 48.1 per cent- of the global migration stock according to the United Nations. However, this number mostly accounts only for those immigrants who have legally migrated to a foreign country- with the right documentation.The number of illegal migrants spread across the globe are far harder to track, as their travel  hardly leave any legal paper trail and if detected by the authorities of their destination, they are either prosecuted, imprisoned or deported.
The earliest notions of migration and the discourse on migrant studies, especially in the 60's and 70's was constructed  around the notion of "men and their families". In such situations, the agency of women was not of much consequence,and they had to move with their husband/father/brother across international borders.The male head of the family would be the breadwinner and would decide when, where and the mode of migration and women and children were expected to abide by their decisions. This perspective not only underestimated and undervalued the autonomy of women, treating them as  invisible, it was also a considerable factor in why many immigrant women did not participate in the host country's work force. Eventually, with the call for gendered data in 1995 at the World Conference on Women at Beijing, research on migration studies expanded its horizons. The vast amount of research since then has discovered the deep links between gender and migration. Gender and class of the migrant influences the reasons and destination for a migrant. It also influences the mode used for migration, and the network of migrants they are exposed to. This has an impact on the livelihood opportunities available to them at their destination. Different genders experience the process of migration differently.
Today, migration is looked at as the decision of an individual. More and more and female migrants are joining the international labour force,migrating either as individuals or as the breadwinners of their families. About 63.5 % of all migrant females actively participate in the workforce, as opposed to 48% of non-migrant women. Migration provides women with ways to assert their autonomy, earn better wages, elevate their social status by possibly availing job and educational opportunities that were probably not available to them in their home countries.
While recognising that not all migration is voluntary, I would like to clarify that the migrants discussed in this article are not refugees, though they might have travelled to another country for a better life. The process of migration too, might not be easy for most women. According to a report by the United Nations Office on drug and crime, 71% of all human trafficking victims are females. Women are often subject to double discrimination at work– because of both their identities as migrants and women. A study by the International Labour Organization stated that women with a stronger educational background (a trend which has been swinging upwards since the start of this millennium) who migrate to higher income countries are more likely to face difficulties in finding employment as compared to their male counterparts, with the difference in their average population to employment ratio being at least 10% apart (75 and 85%, respectfully). The same study also states that there is a disparity of almost 20% in wages between male and female migrants.
Additionally, immigration policies of most countries hold sway over the migration patterns, quite often assuming the 'dependent' status of women, while assigning an 'independent' tag on men. In labour importing countries such as Azarbaijan, Egypt and Moldova among many others, this may mean that the female migrants are more likely to be employed in the unorganised sector, often in illegal trade.The perception of the host country regarding the "traditional roles of women" may influence the sectors where they are recruited to. As a result of this, females are more likely to be employed in healthcare, garment making,childcare, hospitality or other "soft, feminine professions".
These were just some of the many difficulties faced by women migrating in hopes of better lives. One of the biggest shortfalls of international policy regarding women, as defined by Anker and Lufkin is that conventional definitions of the term "refugee" defines their circumstances of fleeing as dire, as they escape persecution on the basis of several social identities such as religion, race, etc. This definition leaves out the dimension of escaping from gender-based violence , which is still designated to the private space.
Addressing issues of different lived experiences of migrants based on gender would lead to better pay and recruitment opportunities for female migrants, shifting a good proportion of them from the unorganised to the organised sector.Policies strengthening international cooperation against human trafficking would make a great change in the lives of these migrants. This should be high on the list of priorities of a country like India, which has the largest diaspora in the world, with 17.9 million Indian-born people living abroad and 13.1 million people of Indian descent, and a significant number of migrants, legal and illegal, residing in its domestic territory. The bottom line is that unless one considers the gendered differences in migration, one will not fully come to fully bring to life the potential of an economy.
Equality Not Yet Seen: North-South in Security and Women's Discourses
The Emergence of the North-South Human Security Dialectic
The concept of human security that is agreed upon today is not taken for granted, there was a prevalent understanding of North-South negotiations in the early days of human security discourse. Acharya (2001) observes the debate between these two poles as a process that has reflected the expansion of the idea of military security into 'comprehensive security'. The idea of human security originated from the North's criticism of India and Pakistan, which were perceived to have spent too much on the military sector at the expense of human development. By the South, the notion of human security was suspected of being an attempt by the North to impose its liberal values and political institutions on the South. While Western penetration is evidently for human development reasons, some Asian countries argue that the promotion of human rights cannot be equated with Western methods. Asian states must take into account cultural contexts and historical experiences, including respect for the communitarianism of their societies. This typology is likely the reason why human rights have emerged in Southeast Asia lately.
To mediate the North-South prejudice, Mahbub Ulhaq, a former Finance Minister of Pakistan, initiated the human security clause to be documented in the United Nations Development Program Report (1994). Despite various criticisms and inputs -for example by Japan and Canada- because the definition of human security was considered too broad, it should be recognised that this document became a reference point where the idea of human security finally occupied an important position in international relations. UNDP recognises seven aspects of human security focusing on economic, food, health, environmental, personal, community, and political security.
Following the publication of the UNDP report, the North-South debate on what constitutes "human security" continues. The controversy continues to be that the North dominates perceptions of human security and tends to reflect a liberal individualistic ethos, which is at odds with Asian approaches that develop the concept of cultural relativism.
In short, human security demands a shift in the conceptualisation of security from the domain of the state to the individual or community. As such, human security protects all social groups, including children, minorities, women, and ethnic minorities -which is not at all counterproductive to Asia's communitarian spirit. The spectrum of issues accommodated is broad, including both traditional and non-traditional aspects. It is at this point that the North-South debate can be reconciled.
Considering the Position of Women in Security Discourse
Taking these dynamics into account, I argue that traditional security and human development cannot be separated from each other, especially in the context of the South, which remains an arena of conflict to this day. The North's push for the South to pay attention to human development is right, but given the fragile stability of many Southern countries, it is important to make efforts to prevent armed conflict simultaneously. As Afghanistan has shown in the last four decades, Russia's conflict with Ukraine, and civil conflicts and ethnocentrism concentrated in some parts of the South. These conflicts develop under the influence of interrelated forces between internal and external conflicts. Not only do they threaten global peace and security, but they also produce or exacerbate injustice, especially against women as vulnerable groups in the South.
The nature of warfare today has changed, and it is no longer soldiers -who are often associated with men- who are the most victims, but also women. The social, economic and political access injustices that women experience in their daily lives exacerbate ongoing conflicts and ultimately hinder the long-term process of human development.
In conflicts worldwide, violence against women can not only be seen as an everyday form of oppression but has also been used as a weapon of war. Not only to hurt women, but also to humiliate men on the other side, and erode the social and moral fabric of entire societies for generations (Enloe, 1983). Sexual violence has been used as a war strategy in conflicts ranging from the partition of India to the wars in Rwanda, Bosnia, Sierra Leone, and the Middle East and Ukraine nowadays. This rationale places women as the most vulnerable group in times of conflict.
Way Forward
However, not only during the conflict, it is important to understand the conditions and difficulties of women's lives after the war. Heyzer (2005) argues that three dimensions need to be considered. First, the specific impact of war on women's lives, including various forms of violence and the erosion of society's economic and social fabric. Violence has hurt women's self-esteem, and in the aftermath, they still have to accept negative stigmatisation from society for the actions committed by militaries.
Second, the importance of women's participation in the peace process. The Helsinki Agreement, touted as one of the most successful peace agreements, still raises a series of problems because it did not involve women at the negotiating table at all. The involvement of women in the peace process must be done from the beginning. Third, the role of women in shaping the post-conflict reconstruction process to ensure that their societies are built on a foundation of justice, inclusion, and a commitment to the dignity and development of all its members. This stage is the process of building human security for the long term. To be successful, these three dimensions need to ensure a deeper and broader inclusion of human security elements.
This is evidence of the importance of paying attention to the non-military aspects that create injustice without forgetting the impact of war at the same time. Women's relationship to conflict has rarely been an important discourse in human security studies between the North and South. Although human security discourse, in general, has involved important North-South conversations, whether we want to admit it or not, women from the South still need to be discovered in the dynamics of human security conceptualisation. The North-South relationship in human security discourse is still limited to the 'dominating North' and the 'subordinated South', without looking further into the multiple subordinations that Southern women experience, especially in times of conflict.
To borrow Acharya's concept of comprehensive security, injustices that are sidelined and unaddressed will thwart the achievement of the grand vision of human security.