The Implications of the Russian-Ukrainian War on European Energy Security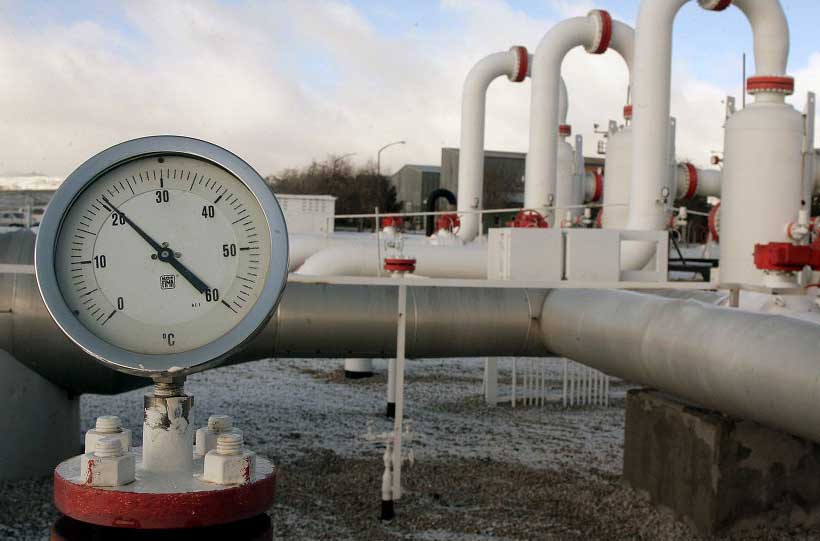 Oil and gas prices have skyrocketed since Russia invaded Ukraine in late February 2022, which has already had an impact on the global economy. 30% of global wheat is grown in Russia and Ukraine. Sunflower seed oil accounts for 71%; corn and barley account for 26%; and vegetable oil accounts for 11%. Agricultural fertilizers and raw materials such as sulphur are among Russia's most important exports. Wheat prices have surged to a record high since the invasion of the Black Sea ports, which has stifled economic activity.
Economic forecasters often foresee higher worldwide inflation and weaker global GDP growth. The International Monetary Fund (IMF) anticipates inflation to rise to 5.7% in developed countries and 8.7% in emerging market and developing economies this year, respectively, representing increases of 1.8% and 2.8% above the predictions made in January. Down 0.8 percent from January, the global economy is forecast to grow at 3.6 percent. There has been a major shock to commodity markets, which will continue to keep prices at historically high levels through the end of 2024, according to the World Bank's latest Commodity Markets Outlook research.
In 2022, the price of energy is expected to rise by 50% before falling again in the following two years. Price increases in agriculture and metals are predicted to begin in 2022, then fall. Commodity prices are expected to remain above their five-year average for the time being. Prices could rise and become more unpredictable in the event of a prolonged conflict or further sanctions against Russia.
By the end of this year, European leaders hope to reduce EU gas dependency by two-thirds. Initiatives like the IEA's 10-point strategy are critical to ensuring global energy security. Energy efficiency, delaying the decommissioning of nuclear plants, and significantly expanding the use of renewable energy sources are all viable policy options. Supply and efficiency will rise, but so will the use of coal to replace natural gas and growing commodity prices for electric vehicle batteries and solar PV panels, which are counteracting these trends. The transition is hampered by the lack of energy security.
We don't know how long the conflict will last, how far it will escalate, or whether or not new countermeasures can prevent Russian oil and gas from reaching the markets. The ease and means of gas replacement vary by industry. The most effective means of reducing the carbon footprint of European energy use is through increased production and increased use of renewable energy sources. In order to replace gas with coal, which is more expensive due to the conflict, they will not suffice. Coal is being phased out for the time being. Six percent of natural gas supply loss in 2024 will be due to coal. Several countries, with the exception of Germany, see a short-term benefit from delaying nuclear retirements and increasing the use of existing nuclear assets. Nuclear power generating accounts for one-third of the shortfall in natural gas.
Due to the war, the cost of bioenergy has not increased, and it is possible to grow bioenergy (primarily from sewage and waste) in the coming years. Bioenergy fills in the energy gap to the tune of 20%. Europe's main energy independence program, a rapid expansion of renewable energy, has had little impact. Two years is needed to fill Russia's 10% gas import shortfall. As time goes on, the impact grows more and larger. More than half of the world's gas needs will be met by renewable energy sources like solar PV and wind power by 2030.
Battery costs will rise, postponing half of new car sales in Europe until 2028 as a result of rising material costs. Long-term decarbonization is hampered and oil decline is postponed as a result. EV subsidies may need to be increased in countries with high 2030 decarbonization goals. By contrast, in 2024, gas use is expected to be 9 percent lower than it was in pre-war time. The use of heat pumps will displace some of the gas currently used in construction by the year 2030, according to our estimates. Improved energy efficiency minimizes the amount of energy needed.
Europe will increase its gas production by 12 percent by 2030 as a result of recent industry responses to rising oil and gas prices and a commitment by the EU to distribute more gas. Global oil use will climb somewhat in the 2030s due to overinvestment that will lower oil and gas prices after 2025. The invasion in Ukraine will delay nuclear retirements, which are a global priority. Faster deployment of renewable energy sources, improved energy efficiency, and slower economic growth are critical over the medium term. Between 2022 and 2030, European emissions are reduced by 580 Mt, or 2.3%, as a result of the Ukraine conflict.
Food, gasoline, and gas costs have all increased as a result of Russia's war in Ukraine. There is a need for a new agricultural and political economic strategy due to the ongoing conflict in Ukraine and severe supply chain disruptions. To avoid a humanitarian crisis, Kyiv halted food shipments in March. The harvest for this year will be lessened if there is war. In the east, farming infrastructure and equipment have been devastated by the conflict. Ukrainian wheat supplies could be cut by a fifth in 2022, according to the Food and Agriculture Organization of the United Nations. Due to the fact that the next crop will not be cultivated in war, future harvests are in danger. The world's leading wheat producer, Russia, has had its supply cut back due to sanctions. A productivist development model centred on extractive industries has resulted in environmental deterioration and natural resource exhaustion.
The Maneuvering Of Gas Commodities As Securitization Of Russia's Geopolitical Position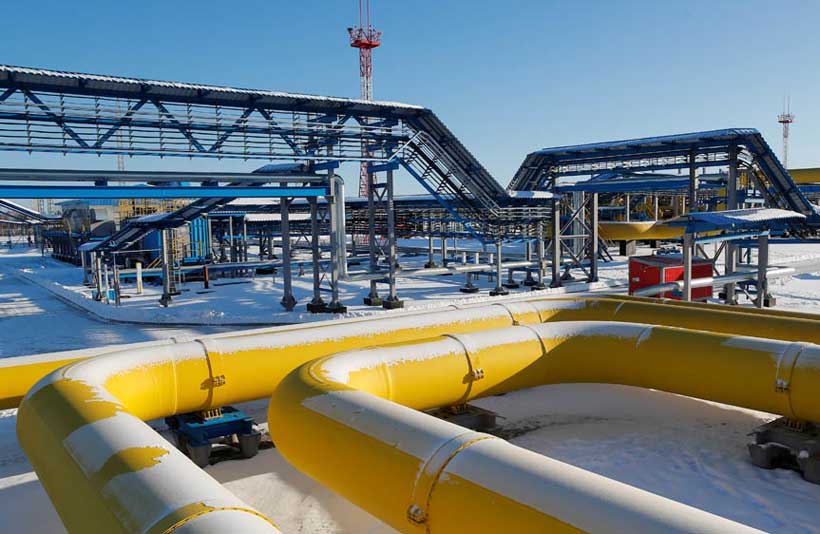 Authors: Luky Yusgiantoro and Tri Bagus Prabowo
In 2012, the Yakutia-Khabarovsk-Vladivostok gas pipeline project was redeveloped under The Power of Siberia (News Ykt, 2012). Putin legalized Gazprom (contractors: Gazprom Transgaz Tomsk). The idea named "Power of Siberia" represents the power of gas pipelines to shape and influence Russia's geopolitical and geoeconomic situation. A new identity will be launched, conveying the Yakutia-Khabarovsk-Vladivostok gas pipeline and gaining international prominence. The Power of Siberia project is an integrated form of GTS (Gas Transmission System) that will bring the Irkutsk gas region in the fertile eastern part of Russia to the Far East and China. The pipeline location is located in the "Far East," incredibly close to the border with China, and generally in the Asia-Pacific region. Initially, this gas pipeline was built to facilitate gas trade with China and reduce China's dependence on coal (Pipeline Journal, 2022). What is the value of this project for both countries to become global concerns?
Furthermore, they have the ability or range to carry gas communications for approximately 4000 km. Due to its geographical proximity and shared economic interests, China is Russia's most progressive partner in terms of a multifaceted regional and international strategy. Russia and China are known as close partners. The aftermath of Russia's political alliance was to regain global power, status, and influence lost after the collapse of the Union of Soviet Socialist Republics in 1991, which was the driving force behind the end of the Cold War (Oualaalou, 2021 ). Russia has articulated a vision of rebuilding its global reputation using energy, military might, intelligence, and diplomacy. Russia wants to play a crucial role in the global multipolar system because the West rejects Russia's vision for a new geopolitical order. They saw many important events related to Russia's moves in the international order, including its response to the actions of the North Atlantic Treaty Organization (NATO) to try to dominate the nations of the world. The former Soviet Union (East), the failures in the Middle East, the annexation of Crimea, and one of Moscow's recent invasions of Ukraine mark the military as a turning point in Russian geopolitical politics, especially during the Putin era. Russia has three strategic initiative points, including the ability to deploy and interconnect the means (intelligence, diplomacy, military, cyber, and energy) to gain influence and extend Russia's global footprint. There is.
Moreover, the Fallacies and Western Ties strategy contradicts America First foreign policy tenets (unipolar) and impulsive decisions as a security threat. Russia wants to maintain its lack of regional interests in certain Baltic states (those still under Russian control) and the Balkans (Cooley, 2017). The Balkans (Albania, Bulgaria, Bosnia and Herzegovina, Croatia, Kosovo, Montenegro, North Macedonia, Romania, Slovenia, and Serbia) have been the cornerstones of great power rivalry for centuries. NATO (North Atlantic Treaty Organization) and the EU (European Union) used the momentum of Yugoslavia's dissolution in the 1990s to integrate the Balkans as geopolitical hotspots on the Western Front (European Policy). War analysts say the ongoing Ukraine conflict is a way for Russia to raise its stakes in the Balkans and reassert its regional influence (McBride, 2022).
In 2020, natural gas will still be the world's third-largest primary energy requirement for the global community. Even though the COVID-19 pandemic began in 2019, demand for natural gas increased by 5.3% to 4 trillion cubic meters (TCM) in 2021 (BP, 2022). In 2021, Russia's total natural gas production will be 701.7 billion cubic meters, the second largest globally, contributing to the strong demand in the global energy market. Russia is essential in the natural gas market (Sonnichsen, 2022). The climate crisis is the most obvious obstacle in the global gas market model. It originates from burning carbon with materials derived from fossil fuels such as oil, natural gas, and coal. However, natural gas is acceptable during the energy transition as it burns the least carbon dioxide (CO2) and pollutants of these three substances (EIA, 2022). It is easier than supplying a gas infrastructure that does not provide infrastructure. Operationally, it is optimal. Talks about climate protection, the climate crisis, and the energy transition are being shaped by Western countries as a way of highlighting Europe's dependence on gas from Russia, which is geographically accessible and still has gas in other gas reserves. The decision to stop sourcing natural gas from Russia continues to cause European controversy. The pipeline network actively built between Russia and Europe is an essential aspect of why this relationship is used as a tool for Russia to apply pressure—on territorial Europe. Europe uses a climate scenario, and Russia uses a gas-dependent scenario. Efficiency and effectiveness will not be achieved if Europe suddenly has to look for other reserves or switch entirely to this energy mix. Then, with Russia's eloquence in exploiting the situation and the status quo, natural gas pipelines were used as a form of Russian energy diplomacy to dominate its (European) neighbors. Recognizing that the Western natural gas market is no longer preconditioned, moving target consumers to the Asia-Pacific region is one of the most effective energy plans for Russia's fossil fuel expansion.
Siberia's first electricity will cost 770 billion rubles, and the investment in gas production will cost 430 billion rubles. The 1,400 mm natural gas pipeline capacity will increase to 61 billion cubic meters (2.2 trillion cubic feet) of natural gas annually. The pipeline lets the world see natural gas as one of the fossil fuels and does not pollute the air with the carbon and other substances of the climate crisis. , through the capital Beijing and down to Shanghai. According to state media, the intermediate phase will go online in December 2020, with the final southern section expected to start delivering gas in 2025 (Cheng, 2022). Through this agreement, Russia aims to extend its power beyond Mongolia into Siberia 2 in 2030 (IEA, 2022). Conditions for Europe to get 40% of natural gas from Russian pipelines. Germany, in particular, sources about half of its natural gas from Russia (Baldwin, 2022). Despite international media reports of embargoes and sanctions, the crisis has hit Europe hard. Europe must adapt its economic policies to politically justified policies and coordinate them with each other. However, this is a geopolitical struggle, and we must ensure that the country retains its absolute superiority. Russia chooses to invest in and plan for natural gas markets in regions that require or depend on natural gas in the energy sector, i.e., Asia-Pacific via China. China, influencing the Belt and Road Initiative (BRI) plan, is reshaping the geoeconomic position of Russia's Siberia 1 and Siberia 2 power markets (Lukin, 2021). "Geopolitics is all about leverage" is one of Thomas Friedman's influential geopolitical maxims. If a country cannot expand its influence, it remains a loser. Nevertheless, Russia is far from this analogy, as mentioned earlier. Russia continues to secure its geopolitical position. It is the embodiment of growing confidence in the reliability of natural gas. Russia still wants to become a major player in natural gas.
Remapping the EU's Energy Partners to Ensure Energy Security and Diversification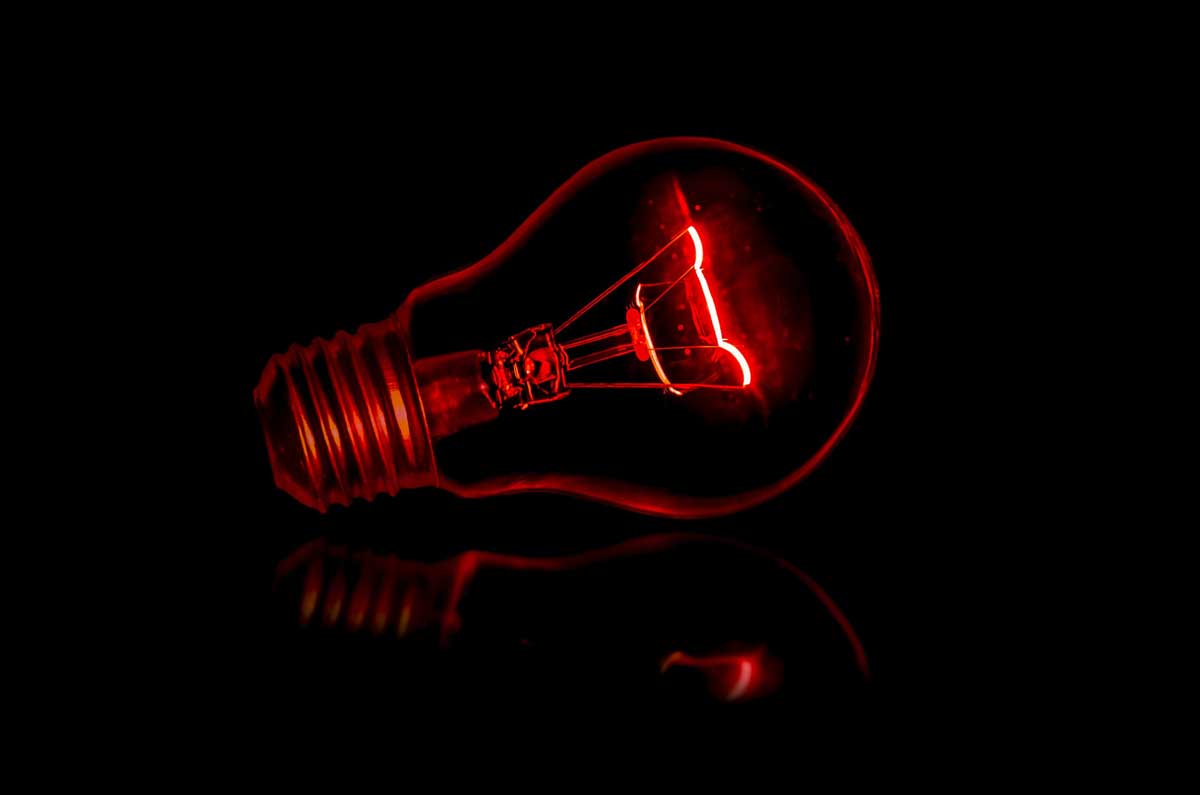 Energy security has been a buzz word in Brussels for a few decades but since Russia's invasion of Ukraine, followed by sanctions, Russian gas cut-off and physical destruction of North Stream pipelines, forecasts on strained EU energy production due to drought, the stakes have gotten much higher. This was confirmed on March 10th by a joint statement by the US President Joe Biden and European Commission President Ursula von der Leyen, reiterating both parties' determination to "build clean energy economies and industrial bases", including clean hydrogen and continue to work together "to advance energy security and sustainability in Europe by diversifying sources, lowering energy consumption, and reducing Europe's dependence on fossil fuels".
Last week, the EU energy chief Kadri Simson encouraged all Member States and all companies to "stop buying Russian LNG, and not to sign any new gas contracts with Russia. The EU has pledged to quit Russian fossil fuels by 2027 and replaced around two-thirds of Russian gas last year.
In this context, the Southern Gas Corridor (SGC), delivering Azerbaijani gas through (Trans-Anatolian Pipeline) TANAP and Trans-Adriatic Pipeline (TAP) to the EU, plays a key role in current diversification efforts. The EU increased gas imports via pipelines from Azerbaijan from 8.1 bcm to 11.4 bcm last year. Only two years after its completion, the expansion of the Corridor seems to be likely as the EU and Azerbaijan stroke a deal in July 2021 to double the volume of gas delivery to 20 bcm by 2027 in addition to plans to tap into Azerbaijan's renewables potential, such as offshore wind and green hydrogen. While encouraging Azerbaijan's accession to the Global Methane Pledge, the deal aims at collecting natural gas that would otherwise be vented, flared, or released into the atmosphere.
With the opening of the interconnector Greece-Bulgaria (IGB), at least 11.6 bcm of gas is expected to be delivered from Azerbaijan to the EU this year. The IGB has been dubbed as a game-changer for the EU's energy security, especially as it enabled supplies to Bulgaria and Romania. A Memorandum of Understanding on gas supplies between Azerbaijan and Hungary was also signed this year, which shows that more interconnectors will be needed in the EU if TANAP would be expanded from 16 to 32 bcm and TAP from 10 to 20 bcm.
Moreover, investments will be needed to increase gas production in existing and new gas fields (Shah Deniz, Azeri Chiraq Guneshli, Absheron, Shafaq-Asiman, Umid-Babek, etc.), especially considering growing energy demand in Azerbaijan and its neighbours. Since the Russia-Ukraine war, 10 European countries turned to Azerbaijan to increase existing supplies or to secure new supplies. To meet such growing demands, Azerbaijan is poised to increase cooperation with neighbouring states, such as Turkmenistan, which is home to 50 trillion cubic metres of gas reserves – the world's 4th largest reserves.
Following the Azerbaijani-Turkmen decision to jointly develop the formerly disputed Dostluq gas field, a trilateral swap deal between Iran, Azerbaijan, and Turkmenistan, and the 2018 Convention on the status of the Caspian Sea by all the littoral states; Azerbaijan, Turkmenistan, and Turkey stated that they were looking "to form a coordinated and multi-option system for delivering energy resources to global markets" on December 14th last year.
These developments could be harbingers of a new Trans-Caspian Gas Pipeline (TCGP), a 180-mile under-sea pipeline that could be integrated into the SGC. Labelled as an EU Project of Common Interest, which could also be eligible for funding under the 2019 US European Energy Security and Diversification Act, this strategic under-sea pipeline project could bring an end to the EU's energy crisis by securing a cheap source of natural gas, whose price is independent of LNG prices while counterbalancing Chinese, Russian and Iranian influence in Central Asia and beyond. On the other hand, Azerbaijan began the transit of oil from Kazakhstan this year in addition to Turkmenistan, which highlights the potential to use the Middle Corridor for hydrocarbons.
During the 9th Southern Gas Corridor Advisory Council Ministerial Meeting and 1st Green Energy Advisory Council Ministerial Meeting in Baku in February, EU Energy Commissioner Kadri Simson stated "Azerbaijan can potentially become the exporter of renewables and hydrogen to the EU". At the end of last year Azerbaijan, Georgia, Romania, and Hungary agreed to establish a green corridor to supply the EU with around four gigawatts of electricity generated by windfarms in Azerbaijan with the support of the European Commission.
Over the last several months, Azerbaijan signed documents that will provide investments to create 22 gigawatts of renewable sources of energy, both onshore and offshore. In April 2021, the World Bank started funding the offshore wind development in Azerbaijan, which has a potential of 157 GW. In addition to the Caspian Sea, which ranks second in world for its wind energy potential, Azerbaijan has an estimated 27GW in wind and solar power onshore.The current construction of wind and solar plants in Alat (230 MW), Khizi and Absheron (240 MW) and Jabrayil (240 MW) as well as new investment plans, including in Nakhchivan Autonomous Republic, are expected to further boost renewables production in the Caspian state all by living up to its vast green potential. While the country, with a population of 10 million, accounts for only 0.15% of total global greenhouse gas emissions, it defines green growth as a key priority for 2030. The EU supports the implementation of Baku's Paris Agreement commitments through the EU4Climate initiative.
The Russia-Ukraine war may create a window opportunity for the EU to engage in concrete actions rather than high-flying buzzwords, pushing the bloc to do more strategic and visionary planning regarding future projects linked to its energy security, such as TCGP, and finally diversify away from Russian energy sources for good. Azerbaijan has proved to be a stable partner in these challenging times, which manifested the vulnerability of certain EU states against Russian economic and political pressure due to Gazprom's immense infiltration of their gas markets for the past several decades. Now it's the time to play fair game by a new playbook and to remap the European energy partners while investing in a stable, predictable, affordable, and sustainable energy future for the EU.
Energy Crisis in Pakistan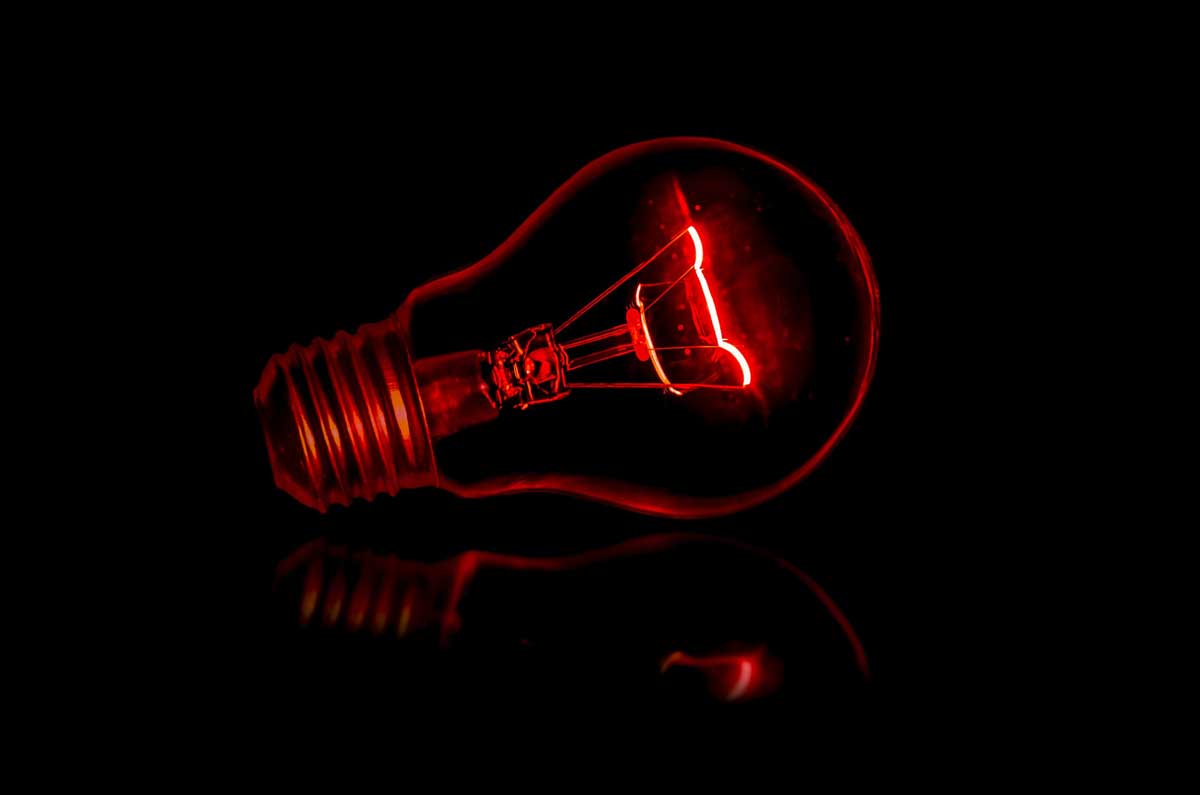 Pakistan is land with ample indigenous natural resources. These resources can play a pivotal role in helping and running country's economy. The mismanagement of the resources and ignorance can lead to several crises. The governance and leadership in Pakistan seems to be ignoring and undermining these factors. This ignorance for a developing country like Pakistan which is already going through a tumultuous economy has many ramifications. Pakistan is encapsulated with a number of problems ranging from social, economic to political domain. All these factors have been unattended by the leadership for many years. It has a Herculean task to solve and addresses these issues. Amongst them is the energy crisis that has remained unaddressed for many years.
Pakistan is witnessing acute energy crisis. It has been observed that the electricity shortfall widened to 7,000 megawatts, which indicates that the energy crisis in Pakistan has deepened to such an extent. The sweltering weather conditions have amplified the demand to produce 28,200 megawatts whereas the power supply is 21,200. Currently, hydropower is generating 4,635 megawatts of electricity, the governments thermal power plants facilitates the country with 1,060 megawatts whereas 9,677 is manufactured by IPPs. The shortage of oil, gas and coal has led the country to shut several power plants. Due to this shortfall, different parts of the country are going under severe load shedding with duration of 10 to 12 hours. The lives of people have been miserable due to power cuts.
The looming energy crisis in Pakistan can be traced back to the 1990s. In 1970s, the government launched two massive projects in the form of Mangla and Tarbela dams. The energy crisis was averted with the launch of these mega projects. These projects not only proved fruitful to overcome energy crisis rather they lend a hand in economic growth. The economic growth soar the energy demand. Due to several factors, government was unable to keep up and satisfy demand. The inability to cope the situation, lack of policy making, mismanagement of resources has made the situation worse to the present day.
There are several reasons behind every problem. If the problem is not tackled in a proper way, it can affect societies, citizens, and economy of the country drastically. Pakistan is confronted with unprecedented energy crisis. It is essential for the prevailing government to assess the depth of the situation and take measures to bring out the best possible solutions. The production of energy is stagnant while the use of it increasing by every passing day. It seems that government has categorically excluded this aspect from priorities. This ignorance has resulted in energy crisis in Pakistan.
It is important for our politicians to work for the well being of the country leaving behind their differences. Pakistan can be steered on the right path of prosperity if there seems unanimity and consensus among the politicians. Unfortunately, the politicians and parliament is divided so badly that they are unable to realize the severity of the situation. The best example in this regard is Kalabagh dam. The disunity among politicians had shunned the idea of construction of the dam. If the dam had been constructed, it would have reduces the energy crisis. Since it's been so long that Pakistan has not built any dam and water reservoirs, it has further aggravated and exacerbated the situation.
The other factor that contributed to the energy crisis is the incapability of government to collect funds in order to launch new power projects. The economic condition of any country plays an integral part in collecting funds. Pakistan's current economic situation is not up to the mark to appeal to foreign funding. The collection of funds is dependent on budget deficit. According to Economic Survey of Pakistan, the Pakistan's fiscal deficit is Rs.1.13 trillion in 2021. Due to high fiscal deficit, it is impossible to stat over new power projects without having specified amount of funds.
The factor that needs government's attention is the use of modern technology. The leadership should ponder upon the use of technology. There is a dire need for the government to make use of advanced equipments to overcome the crisis. The energy crisis can be reduced to 50 years only by brining solar and wind energy into use. This method also failed to grab the attention of our politicians.
Apart from these factors, one of the causes leading to crisis is the theft of energy. People in Pakistan have adopted this norm very well without taking into account the consequences the country is going to face. Every year, 4,500 megawatts energy has been stolen and 100 billion bills are unpaid. This practice has adverse effects on economy. If the energy will be theft and bills would be unpaid, the country is not capable of purchasing energy with a circular debt that is increasing by every passing day. The energy theft was recorded to 2.73 trillion in the year 2021.
,
All these factors have led the country to experience the energy crisis. There are problems but effective measures and appropriate remedies can be used to encounter such problems. These factors provide an insight into plethora of problems that Pakistan is facing. The energy crisis has reached to an alarming stage which needs to be properly addressed. Our politicians need to take at deteriorating situation of Pakistan. They should keeps their personal interests aside and prioritize the country's interests. Therefore, it is the need of an hour to take initiatives to halt the looming crisis of energy; otherwise darkness will be the fate of the country. Then there will be no use of crying over spilt milk.