From AI Researchers to TV Producers: Discover the Young Global Leaders Class of 2023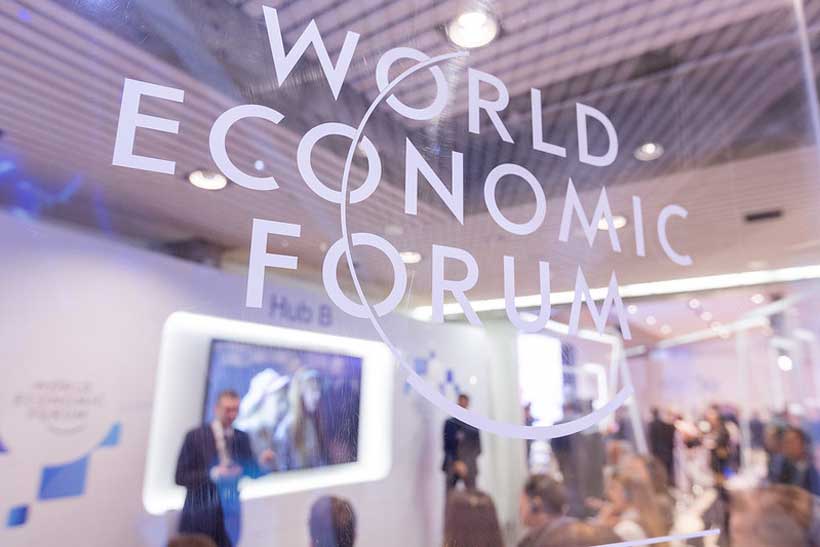 The World Economic Forum has announced the induction of the newest members of its Young Global Leaders Class of 2023. This year's cohort includes nearly 100 promising political leaders, innovative entrepreneurs, game-changing researchers and visionary activists who are accelerating positive and lasting change in their communities, countries and the world.
Since its establishment in 2004, the Forum of Young Global Leaders has cultivated a diverse community of outstanding people addressing the world's most pressing problems – today made up of over 1,400 members and alumni from more than 120 countries. In a turbulent and polarized world, committed, conscientious and inspired leaders are needed to create real-world change for the benefit of all. YGLs have demonstrated their commitment to improving the state of the world by unlocking the potential of technology for the common good, unveiling a plan to revolutionize health services in rural and refugee communities and galvanizing private sector action on pollution.
YGLs are renowned for their groundbreaking contributions to dynamic and exciting fields. Notable community members include Olympian Lewis Pugh and Paralympian Susannah Rodgers, Prime Minister Sanna Marin, entrepreneurs Jimmy Wales and Rhea Mazumdar Singhal, disability activist Sinéad Burke, computer scientist Joy Buolamwini, and professional racing driver Nico Rosberg.
As part of their three-year leadership development programme, YGLs will have access to a range of executive education courses, learning journeys and opportunities to collaborate with trusted peers, helping them achieve their goals and make an even more significant impact on society. We are excited to welcome the 2023 class of Young Global Leaders and are confident in their ability to bridge divides to create real-world change for the benefit of all.
"Celebrating these exceptional leaders, we commend the YGLs for their outstanding commitment to addressing pressing global issues. Their extraordinary achievements inspire us all and we are confident that their leadership will pave the way for a better future," said Wadia Ait Hamza, Head of the Forum of Young Global Leaders.
"The World Economic Forum is honoured to welcome the latest group of Young Global Leaders, whose exceptional achievements and commitment to improving the world come at a time when cooperation, partnerships and responsible leadership are more critical than ever," said Nicole Schwab, Board Member of the Forum of Young Global Leaders.
Meet the 2023 YGL Class

Academia/Think-tank
Shinjini Kundu, Physician-Scientist, Johns Hopkins Hospital, USA
Tanvi Ratna, Founder and Chief Executive Officer, Policy 4.0. Research Foundation, India
Vukosi Marivate, Chair of Data Science, Associate Professor of Computer Science, University of Pretoria, South Africa
Arts, Culture & Sports
Fagun Thakrar, Founder, The Purpose Movie Studio, United Kingdom
Noura Bint Faisal Al Saud, Founder and Managing Director, Global Culture House, Saudi Arabia
Paolo Petrocelli, Head, Dubai Opera, United Arab Emirates
Peace Hyde, Creator and Executive Producer, Netflix Inc., Ghana
Tokini Peterside-Schwebig, Founder and Chief Executive Officer, ART X Collective, Nigeria
Yuchun Li, Artist, Beijing Yellow Stone Media Co.,Ltd, People's Republic of China
Business
Aakrit Vaish, Co-Founder and Chief Executive Officer, Jio Haptik Technologies Limited, India
Abdigani Diriye, Co-Founder, Bloom Financial Technologies, Kenya
Adam Lou, Chief Executive Officer, Lollipop Technology (Hangzhou) Co., Ltd, People's Republic of China
Agon Gashi, Co-Founder and Chief Executive Officer, Meridian Express, Kosovo
Alejo Czerwonko, Chief Investment Officer Emerging Markets Americas, UBS AG, USA
Ali Akhai, Chairman, Martin Dow Limited, Pakistan
Aron Schwarzkopf, Founder and Chief Executive Officer, Kushki, Ecuador
Barbara Garza, Former Country Manager, Director of Operations, Buenbit, Mexico
Charles Zhaoxuan YANG, Chief Financial Officer, NetEase.com Inc., People's Republic of China
Claire Tsui, Managing Director, North Asia Head of Strategic Advisory and Private Asset Group, Credit Suisse AG Hong Kong Branch, Hong Kong SAR, China
David Upton, Managing Director, Chief of Staff for Public Policy and Corporate Responsibility, Barclays PLC, United Kingdom
Devina Pasta, Head of Strategy, Digital & Technology, Siemens AG, Germany
Felipe Valencia-Dongo, Managing Partner, Grupo Estrategia Consultores, Peru
Florian DELMAS, Chairman, Andros & Cie, France
Fridtjof Berge, Co-Founder and Chief Business Officer, Antler Innovation Pte Ltd, Singapore
Gregory Rockson, Co-Founder and Chief Executive Officer, mPharma, Ghana
Hussain Hanbazazah, Director of the King Abdulaziz Center for World Culture, Saudi Aramco, Saudi Arabia
Hussam Hammo, Chief Executive Officer and Founder, Tamatem Inc., Jordan
Isabelle Yap, Executive Director and Vice President, East West Banking Corporation, Philippines
Juan Pablo Mata, Chief Executive Officer, Grupo Mariposa, Apex Global Mobility, Guatemala
Jussi Herlin, Vice Chairman of the Board, Kone Corporation, Finland
Khaled Bin Braik, Partner, PricewaterhouseCoopers, United Arab Emirates
Lauren Tilstra, Chief of Staff and Executive Director, Strategic Communications, Verizon Communications, USA
Lee Redden, Entrepreneur and Co-Founder, Hands On Robotics, USA
Li Chen, President, Gotion Global, Gotion High-tech, People's Republic of China
Maria Vircikova, Chief Executive Officer, MATSUKO, Slovakia
Mariana Dias, Chief Executive Officer and Co-Founder, Gupy, Brazil
Marissa Giustina, Research Scientist and Quantum Electronics Engineer, Google LLC, USA
Marta Pinheiro, Director, XP Inc., Brazil
Moath Alnaeem, Co-Founder and Chief Investment Officer, Alpha Capital, Saudi Arabia
Mohamed Almaraj, Chief Executive Officer, ila Bank, Bahrain
Moritz Baier-Lentz, Partner and Head of Gaming, Lightspeed Venture Partners, USA
Porter Diehl, Deputy Chief Executive Officer, Bridgewater Associates LP, USA
Richard Ettl, Chief Executive Officer and Co-Founder, SkyCell AG, Switzerland
Roselyne Chambrier, Chief Executive Officer, Arise Integrated Industrial Platforms (Arise IIP), Côte d'Ivoire
Sanaa Souidi, Head of Group Risks and Analytics, Swiss Re Management Ltd, Switzerland
Shelley Stewart, Senior Partner, McKinsey & Company, Inc., USA
Smriti Kirubanandan, Engagement Director, Tata Consultancy Services Ltd, USA
Sofia Elizondo, Co-Founder and Chief Operating Officer, Brightseed Bio, USA
Stefany Bello, Senior Vice President of Digital Partnerships, Retail & Commerce, Mastercard, USA
Sudarshan Venu, Managing Director, TVS Motor Company Limited, India
Sven Holstenson, Managing Partner, Pictet & Cie Group SCA, Switzerland
Tiffany Xingyu Wang, Chief Trust and Marketing Officer, Open Web Technologies Ltd., USA
Tom Plümmer, Chief Executive Officer, Wingcopter GmbH, Germany
Varun Sivaram, Group Senior Vice President, Strategy and Innovation, Ørsted Services A/S, USA
Vibin B Joseph, Executive Director and Chief Executive Officer, BiOZEEN, India
Wafa Al Obaidat, Chief Executive Officer, Obai and Hill, Bahrain
Wei Li, Managing Director, Global Chief Investment Strategist, BlackRock Inc., United Kingdom
Yusuke Narita, Founder, Hanjuku-kaso Inc., Japan
Zhang Yaoyu, General Manager Global LNG and New Energies, PetroChina International, People's Republic of China
Civil Society
Avital Saskia Niño de Rivera Cover, Co-Founder and Spokeswoman, Reinserta -Un Mexico A.C-, Mexico
Chong Yu, China Chief Representative, WildAid, People's Republic of China
Jonathan Fantini Porter, Executive Director and Chief Executive Officer, Partnership for Central America, Guatemala
Kluane Adamek, Yukon Regional Chief, Assembly of Nations, Canada
Nick Allardice, Chief Executive Officer, Change.org, PBC, USA
Oluseun Onigbinde, Co-Founder and Global Director, Budgit, Inc., Nigeria
Roopa Dhatt, Executive Director, Women in Global Health, USA
Sheikha Shamma bint Sultan bin Khalifa Al Nahyan, President and Chief Executive Officer, UAE Independent Climate Change Accelerators (UICCA), United Arab Emirates
Ying Wei, Founder and Chief Executive Officer, Deja Vu, People's Republic of China
Zhizhong Li, Co-Founder and Secretary General, Shiyu Children Foundation, People's Republic of China
Media
Margaret Zhang, Editor-in-Chief, Vogue China, People's Republic of China
Maureen Trantham, Senior Vice President, Head of Strategy and Social Impact & Philanthropy Operations, Sesame Workshop, USA
Natashya Gutierrez, Editor-in-Chief, Asia Pacific, Vice News, Australia
Uche Pedro, Founder, BellaNaija, Nigeria
Public Figures
Aaditya Thackeray, Leader, Shivsena, India
Adriana Tudela, Congresswoman, Congress of Peru, Peru
Aïssata Lam, Director General, Investment Promotion Agency of Mauritania, Mauritania
Amira Aisya Abd Aziz, Co-Founder and Deputy President, Malaysian United Democratic Alliance, Malaysia
Arielle Kayabaga, Member of Parliament, House of Commons, Canada, Canada
Batnairamdal Otgonshar, Secretary for Foreign Affairs, Mongolian People's Party, Mongolia
Benjamina Karic, Mayor of Sarajevo, City of Sarajevo, Bosnia and Herzegovina
Christoph Baumann, Envoy for Sustainable Finance, State Secretariat for International Finance, Switzerland
Daniel Arrigg Koh, White House Deputy Cabinet Secretary and former United States Department of Labor and City of Boston Chief of Staff, White House, USA
Huy Dung Nguyen, Vice-Minister, Ministry of Information and Communications of Viet Nam, Viet Nam
Idan Roll, Member of the Knesset, The Israeli Knesset, Israel
Justin Bibb, Mayor, City of Cleveland, USA
Kow Abaka Essuman, Legal Counsel to the President, Office of the President of Ghana, Ghana
Madhukeshwar Desai, National Vice President, BJYM (BJP Youth Wing), India
Mateen of Brunei Darussalam, Prince, The State of Brunei, Brunei Darussalam
Miguel Medina, Minister of Investment, Honduras Government, Honduras
Sakaja Johnson, Governor, Nairobi City County, Kenya
Shahril Sufian bin Hamdan, Founder, SHP3 Advisory, Office of the Prime Minister of Malaysia, Malaysia
Tara Iyer, Macroeconomist, International Monetary Fund, USA
Wafaa Jemali, Secretary General, Head of Government of the Kingdom of Morocco, Morocco
Walter Pacheco, Chief Executive Officer, Angolan Stock Exchange, Angola
We are witnessing the birth pangs of a new World Order
Unlike in the bipolar world during the Cold War, the behaviour of the majority is the most crucial factor that will determine the structure of the future international order, writes M.K. Bhadrakumar, Indian Ambassador and prominent international observer.
The latest happenings in international politics may seem esoteric, like the secret ceremonies of Knights Templar of the medieval order. But they are anything but abstruse. It has dawned on most rational minds that the conflict in Ukraine is not intrinsic but symptomatic of an epochal struggle consequential to the making of the World Order.
On March 20, British Defence Minister Annabel Goldie stated in the House of Lords that her government would provide Ukraine with shells containing depleted uranium. Indeed, there is a tragic precedent — NATO's use of depleted uranium shells while carpet-bombing Serbia during Yugoslavia's dismemberment. (Today, the highest incidence of cancer in entire Europe occurs in Serbia.)
Britain, chafing under its free fall as a world-class power, is overzealous about power projection, and, fortuitously, Washington also desperately requires a 'game changer' to stave off defeat in Ukraine. But madness has limits. If the Anglo-Saxon bravado translates into action, there is bound to be a fearsome Russian reaction.
Suffice to say, we are tiptoeing toward use of tactical nuclear weapons in modern warfare, with all its horrific implications for South Asia. India must voice concern over the Anglo-Saxon move.
Again, on March 14, the United States, the United Kingdom, and Australia (AUKUS) unveiled the details of their plan to create a new fleet of nuclear-powered submarines. AUKUS is undermining nuclear non-proliferation efforts. Alongside, AUKUS is also preparing for a military showdown with China.
Furthermore, Japan continues to ratchet up its hostile power projection vis-a-vis Russia and China, while simultaneously returning to the path of militarisation which it abandoned after World War II. Whether New Delhi voiced its concerns to the Australian and Japanese Prime Ministers visiting India recently we do not know.
There is another side to this, too. For, AUKUS is coercing the IAEA Secretariat into endorsement on the relevant safeguards issues. This is yet another instance of the Western powers systematically dismantling the United Nations system to serve their geopolitical interests.
Plainly put, the US is replacing the UN with NATO as a global security organisation, anticipating that its capacity to dominate the world body is fast diminishing. NATO's arrival in Asia is already foretold.
Two other major developments last fortnight — the reinvigoration of the "no limits" strategic partnership between Russia and China, and the China-brokered Saudi Arabia-Iran normalisation pact — are of a different genre, but signify the shape of things to come in India's external security environment.
One lifts the veil on the military-political confrontation between Russia and the West which is going to shape international politics in the 21st century, while the second development in India's extended neighbourhood carries a sense of immediacy as the harbinger of international politics being shaped by the many states that do not seek to align themselves with the banners of the opposing sides. Here lies the germane seed of the new world order for countries such as India, stresses M.K. Bhadrakumar.
Shedding light on the Sun
As questions abound about the Earth's closest star, scientists are seeking answers critical to forecasting solar flares that threaten satellites and other electronics.
By ANTHONY KING
For most of humankind's history, it has been hard to explain the Sun as anything other than a powerful deity.
For instance, the ancient Greek god Helios – the personification of the Sun – raced his chariot across the sky to create night and day, whereas the ancient Egyptians worshipped their falcon-headed sun god, Ra, as creator of the universe.
Powerful surprises
Since then, science has revealed that, for example, the Sun on average turns on its axis once every 28 days. But at its equator, the hot plasma ball rotates once every 25 days, while it takes around 35 days at the poles, creating a swirling soup of piping hot plasma.
Nonetheless, the power of the Sun can still offer surprises, with blasts fierce enough to fry communication satellites or electronics on Earth. Scientists warn of more powerful solar flares as a peak of activity approaches in late 2024 and early 2025.
'There is this turbulent motion inside our star, called convection, that is a bit like how water wrinkles just before it boils,' said Professor Sacha Brun, director of research at CEA Paris-Saclay, part of the French Alternative Energies and Atomic Energy Commission.
An infamous magnetic storm that hit Earth in September 1859, known as the Carrington Event, triggered spectacular auroras far from polar regions and sizzled telegraph systems around the world.
There have been more since. In 1989, a geomagnetic storm caused a blackout in Quebec, Canada, according to Brun.
Greater knowledge about the Sun is needed to predict and understand such events.
That swirling ball of hydrogen and helium is also unimaginably hot – with core temperatures of 15 million °C. And it's ginormous – more than 1 million Earths fit inside the Sun.
Its peaceful presence on a summer's day belies the intense nuclear reactions at its core that generate vast amounts of energy. The Sun is a churning ball of plasma, with gases so hot that electrons are booted out of atoms, generating intense magnetic explosions from its surface that spew billions of tonnes of matter into space.
Magnetic charm
As it spins, the Sun's mechanical energy turns into magnetic energy – a bit like the dynamo on a bicycle light, where pedal motion is converted into magnetic energy.
On the Sun, twisty ribbons of magnetism rise and break out as sunspots, dark patches at the surface where the magnetic field is 3 000 times more intense than in the surrounding areas.
Sunspots can trigger those solar flares that damage electrical equipment. But this activity isn't constant.
'The magnetism of the Sun is variable over an 11-year cycle,' said Brun, an astrophysicist.
Over that cycle, coronal mass ejections rise in frequency, from one every three days to an average of three per day at its peak.
'As we go further into the cycle, more outbursts will emerge from the Sun,' Brun said. 'People don't realise that the Earth bathes in the turbulent magnetic atmosphere of our star.'
So there's an obvious need to anticipate when such solar storms approach. For example, a solar flare in February 2022 knocked out 40 SpaceX commercial satellites by destroying their electronics.
Those energetic particles take just 15 minutes to reach Earth from the Sun. The threat posed by magnetic clouds usually takes a few days, offering more time to brace for any onslaught.
Brun co-leads an EU-funded project called WHOLE SUN to understand the interior and exterior layers of the only star in the Earth's solar system.
Running for seven years through April 2026, the initiative focuses on the inner turbulence of the Sun and the complex physics that turns the inner turmoil into magnetism in the outer layers.
This requires the most powerful supercomputers in the world. Yet forecasting solar flares means that scientists gain greater understanding of the insides of the Sun.
A star is born
What about the distant past of the Sun? It has been around for 4.6 billion years – 100 million years before Earth. Where and how it was formed would seem to be an impenetrable mystery.
Not so, according to Dr Maria Lugaro at the Konkoly Observatory of the Hungarian Academy of Sciences.
Lugaro, an Italian astrophysicist, is researching this very question in the EU-funded RADIOSTAR project. It began in 2017 and runs through August this year.
'We believe that the Sun wasn't born alone, but was born in a star-forming region where there's lots of stars,' Lugaro said.
She is looking into this past by examining chemical fossils in meteorites today.
Radioactive atoms are unstable. They release energy and decay into so-called daughter atoms, over a certain length of time, which are measurable. The daughters are therefore chemical fossils, offering information about long-gone radioactive atoms.
Lugaro's research suggests that the Sun originated in a stellar nursery that contained lots of siblings, including exploding stars – supernovas. But digging into the Sun's history first requires finding meteorites, bits of rock formed before Earth.
These meteorites can contain traces of the radioactive atoms such as aluminium-26 and hafnium-182. It is known that these lived only a certain length of time. Together, traces of such atoms can be used as a radioactive clock to compute the age of the stars that made them, relative to the age of the Sun.
Vivid discourse
Some radioactive atoms are made in only certain types of stars. Their presence in meteorites helps to recreate a picture of the Sun's birthplace, albeit one that's up for debate.
It may be that the Sun was birthed amid dust and gas clouds in a tempestuous region alongside supergiant stars and exploding stars.
Within perhaps 20 million years, the different stars begin to make their own way out of the nursery. But things are far from being scientifically settled.
'Every year there's debate: is the Sun normal or is it a weird star?' said Lugaro. 'It's quite fun.'
Research in this article was funded via the EU's European Research Council (ERC). The article was originally published in Horizon, the EU Research and Innovation Magazine.
Biden is preparing Americans to lose the Second Cold War?
Vladimir Putin's approval rating is 82%. Joe Biden's is 42%. Xi Jinping's is anyone's guess, but the Chinese near-unanimously trust their government. More than half of Russians trust their government. Less than a third of Americans trust theirs. These statistics are not random but speak to America's imminent loss in this, the Second Cold War, writes 'The American Thinker'.
Why aren't Americans rallying around the flag? Pride, approval, and support for their respective flags in China and Russia, but not the same in America, is not an accident. All governments influence the memories they want their people and foreigners to have of them. It's called political memory.
A look at how the governments of Russia, China, and the United States are leveraging political memory sheds light on why Russians and Chinese love their governments and rulers, and Americans are souring on America and Biden. This simultaneous occurrence is not an accident. Russia and China are preparing to win the second round of the Cold War, and America is handing them the opportunity to do this.
The goal of Russia's political memory is "to give students and ordinary citizens a simple and consistent narrative of a powerful nation they can take pride in." School begins by singing the national anthem and raising the Russian flag. Taking a knee or disparaging the Russian flag is unthinkable. Putin, to be certain of unified support for the actions taken, restore Ukraine to its rightful place, and prepare for Cold War II, launched a new patriotic history in 2022. Putin described the purpose: "A deep understanding of our history… to draw correct conclusions from the past."
Russia's political memory constantly conditions Russians to fear existential threats, particularly from the West. It's why they revere their militaries and have always been prepared to endure heavy casualties in war. The military prevents the Russian state from being subjugated.
Russia's approach to political memory is consistent with China's approach and motivated by the same theme: China lives with a perceived existential threat to its independence, particularly from the west. Cold War II will test its resilience.
China began preparing for round two at the end of Cold War I. This is when it began its "Patriotic Re-education Campaign." Cementing patriotism in China, as in Russia, is key to preparing for and achieving victory in Cold War II.
China's and Russia's approaches to political memory are contrary to the U.S. government's. Instead, America appears to be preparing to wave a white flag, or maybe a rainbow-colored one. Pride in America has been sinking, and this ties to the government's design for America's political memory.
This political memory could emphasize things such as America being the first colony to defeat a European empire or its WWII victory over fascism. Or it could tell how, in just over 150 years, America became an economic powerhouse on the back of capitalism and then sustained this with an education system designed to unify Americans and later foster innovation.
Instead, the center of history in 4,500 schools is to depict American slavery via exaggerated interpretations of personal memories, untempered by facts. Instead of a history of patriotism and achievement, the American government is supporting a history of trauma, including systemic racism and inequality.
In 2022, it was reported that the average IQ of Americans dropped for the first time in 100 years. The researchers speculated that it was due to changes in the educational system.
The Biden government's trauma-centered political memory strategy to divide America politically, and racially has motivated this Russo-Chinese partnership and escalated the likelihood of Cold War II, – writes the "American Thinker".