One year on, here's how the Ukraine conflict is changing the world order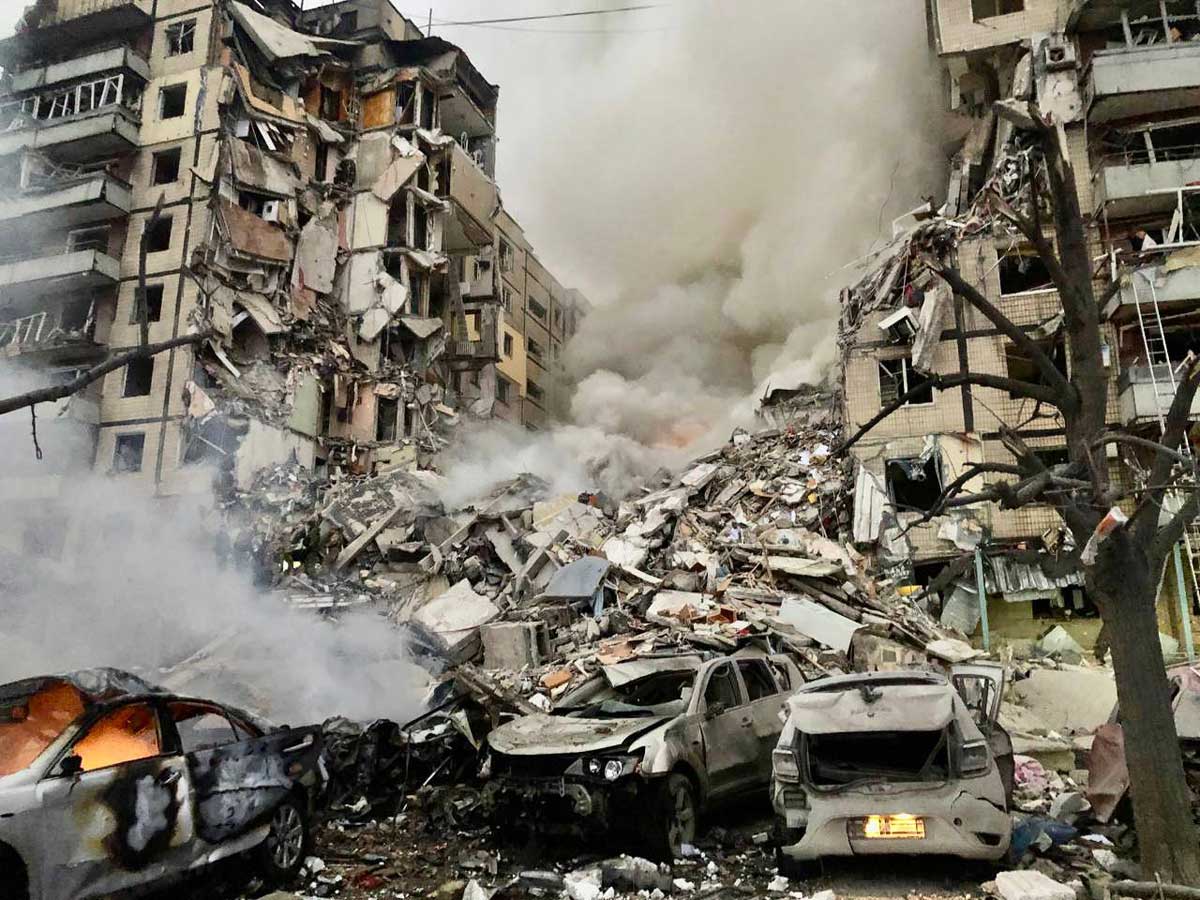 In his recent landmark address to Russia's parliament, President Vladimir Putin cited the war in Ukraine and US/NATO involvement in the conflict as the main reason for his decision to "suspend" Moscow's participation in the 2010 New START Treaty on strategic nuclear weapons. Putin also suggested that Russia should be ready to resume nuclear testing.
Effectively, this announcement, promptly turned into law by the Russian parliament, means a formal end to the long-ailing institutions of strategic arms control that began over 50 years ago. If New START is followed by the CTBT (Comprehensive Test Ban Treaty) and then the NPT (Non-Proliferation Treaty), strategic deregulation will be complete. Putin's logic is that the United States cannot be allowed to inspect Russian missile bases while at the same time pursuing a policy of "strategically defeating" Moscow in Ukraine.
The Kremlin's decision was anything but a bolt from the blue. The proxy war in Ukraine came as the culmination of a decade-and-a-half-long process of steady deterioration of Russian-American and Russian-EU relations. Ever since it became clear – somewhere in the mid-2000s – that Russia would not fit into the US-dominated order, and that Washington, and its, allies would not let Russia sign up on terms that Moscow would find acceptable, the trajectory of the relationship has generally pointed toward confrontation.
True, there was a brief period, which coincided with the presidency of Dmitry Medvedev (2008-12), which witnessed, besides the signing of New START, an attempt to build a strategic partnership between Russia and NATO and modernization and technology partnerships between Russia and key Western countries, including the US and Germany. That attempt, however, turned out to be the last hurrah of the efforts to integrate Russia into, or at least with, the West following the end of the Cold War.
Essentially, while Moscow was looking for equal and indivisible security, as well as technology and business opportunities, Washington and Berlin were mostly interested in softening and diluting Russia's domestic political regime. There was also no question of treating Russian security concerns about NATO's enlargement seriously: Moscow had to accept the post-Cold War order in which it no longer had a decisive voice. That mismatch of key goals could not last long. Already by 2011-12, the outlook for Russia-West relations could be summarized as something like: it will get worse before it gets worse.
Right now, we are still on the same trajectory – things can become even more grim than they are now.
Hopefully, the credible threat of complete annihilation – the heart of nuclear deterrence – will still protect us from the very worst outcome, but the changes wrought by the Ukraine war on the global strategic landscape during its first year are indeed massive. Strategic deregulation between Moscow and Washington has already been highlighted. In practice, this will mean that each party will be free to build, structure, and deploy its strategic forces as it sees fit, and rely on its own so-called national technical means – such as spy satellites and other forms of intelligence – as the prime source of information about the other. It is natural to expect that under such circumstances both parties would have a powerful incentive to engage in worst-case-scenario planning.
It is true that of the five 'established' nuclear powers and the four other countries that possess nuclear arms, only two – America and Russia – have historically engaged in nuclear arms control. For years, Washington sought to find ways to link Beijing to the US-Russia strategic dialogue, thus leading to a tripartite arrangement. China, which was never interested in the US offer, is now believed to be in the process of substantially expanding and improving its strategic nuclear forces. Whether and when Beijing will be ready to engage Washington in strategic arms talks is anyone's guess. After the the US formally designated China as its principal adversary, Sino-American relations have been growing increasingly tense. In any event, managing a strategic equation among the three leading nuclear powers, one of which regards the other two as its adversaries, will now become more difficult.
Strategic deregulation is not just the absence of binding treaties. It is also likely to mean the unraveling of the conceptual framework for arms control, which was originally developed by the Americans in the 1960s and then accepted by the Soviet Union. Any future arrangements among the world's nuclear powers – whenever it comes – will require a wholly new concept that might be based on the agreed-upon and mutually fitting elements developed by the participating countries, with their vastly different strategic environments and cultures. It will certainly be a most daunting task.
Putin's angry reaction to NATO's call for Russia to observe New START and let US inspectors in has opened up another relatively minor issue: the nuclear weapons of Britain and France. The Soviet Union had long insisted on including those two countries' nuclear arsenals in the US ceilings, and only relented during Gorbachev's perestroika. With Paris and London taking an active role in the proxy war in Ukraine, Moscow is no longer pretending that UK and French nuclear forces are there solely to defend their own countries. They are seen as part of the combined arsenal of the adversarial, US-led West. This is no big deal for the moment, but any conceivable future arrangement would have to address the issue of the Anglo-French forces.
In geopolitical terms, the war in Ukraine energized Washington to build a global coalition to oppose Russia. This is often presented as a major achievement of the administration of President Joe Biden. Yet, to look at this from a different perspective, the Russia (and China) policies of the three successive US administrations – Obama's, Trump's, and particularly Biden's – have led to a major split among the great powers that widened from competition to bitter rivalry (with China) and proxy war (with Russia in Ukraine).
US efforts to get China to distance itself from Russia appear ridiculous in a situation where Washington's strategy appears to be to defeat/contain its two main adversaries one by one, and, moreover, to pit them against each other. The famous Kissingerian triangle is now pointed in a different direction: it is Washington that has the worst possible relations with the other two. As for Moscow and Beijing, they are getting even closer as a result.
Closer cooperation and coordination between China and Russia amid the war in Ukraine, which is gradually emerging on the platform of common strategic interests, represents a major shift in the world power balance. What is more – and what goes well beyond the usual Western concept of 'great power competition' – is the rise of over a hundred actors of different caliber in many parts of the world that have refused to support the US, and its allies, on the Russia sanctions and have maintained or even expanded their trade and other relations with Moscow. These countries insist on following their own national interests as they see them and seek to expand their foreign policy autonomy. At the end of the day, this phenomenon – call it the Rise of the Global Majority (no longer silent) – could be the single most important development so far en route to the new world order.
From our partner RIAC
The Political and Diplomatic Implications of the ICC's Arrest Warrant for Vladimir Putin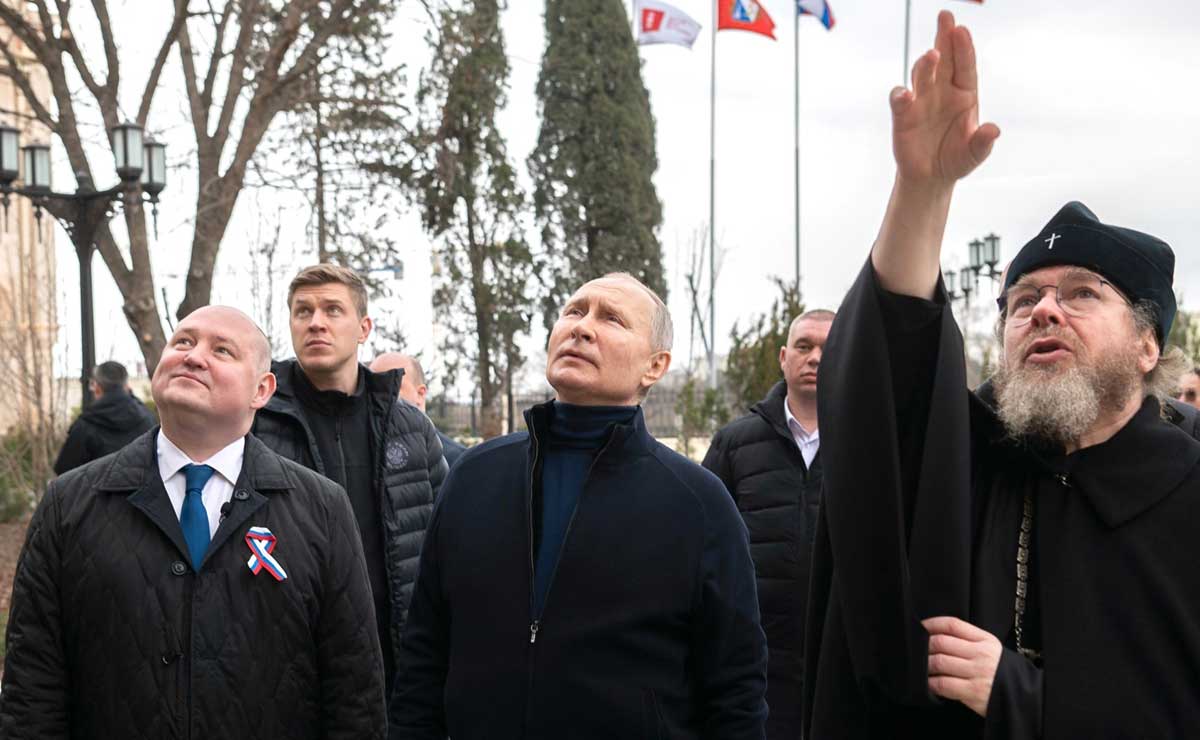 On March 17, 2023, the International Criminal Court (ICC) issued an arrest warrant for Russian President Vladimir Putin for alleged war crimes involving abductions of children from Ukraine. The charges stipulate that thousands of Ukrainian children were kidnapped and transported into Russia.
The warrant marks the first time that the ICC has issued an arrest warrant against a sitting head of state. It is worth noting, however, that Russia has not ratified the statute the ICC was founded on, and therefore does not recognize its jurisdiction. It remains to be seen whether Putin will actually be arrested or ever face trial at the ICC. Kremlin spokesman Dmitry Peskov dismissed the charges outright and called them outrageous and unacceptable. Nevertheless, the ICC's investigation and potential indictment could have political and diplomatic ramifications for Russia and Putin, as they could further isolate Russia from the international community and potentially lead to economic sanctions.
The Rome Statute, which created the ICC, was ratified on July 17, 1998, and came into force on July 1, 2002. It is a court of last resort, meaning that it can only exercise its jurisdiction if a state is unwilling or unable to prosecute the individual responsible for the crimes. Its mandate is to prosecute individuals who have committed serious international crimes, including genocide, crimes against humanity, and war crimes. By highlighting the criminal responsibility of individuals rather than states, the ICC prioritizes individual culpability and criminal prosecution of political leaders. The ICC is an independent international organization and not part of the United Nations judicial system.
The ICC's record: Successful prosecutions but also charges of bias
The history of ICC warrants against high-level politicians is mixed. One notable success was the conviction of former Congolese Vice President Jean-Pierre Bemba in 2016 for war crimes and crimes against humanity committed in the Central African Republic. Bemba was arrested in 2008 following an ICC warrant and was tried and convicted by the court in 2016. Another notable success was the surrender and prosecution of former Ivory Coast President Laurent Gbagbo, who was arrested in 2011 following an ICC warrant and was tried and acquitted in 2019.
However, the ICC has also faced criticism and challenges over the years. Some countries, including the United States, Russia, China, and India, have not signed on to the ICC, citing concerns about the court's jurisdiction and potential impact on national sovereignty. The ICC has faced accusations of bias against certain countries or groups of countries, politicization, and inefficiency, and has struggled with issues related to witness protection, cooperation from states, and the execution of arrest warrants. Critics argue that the court is dominated by Western countries, and that it has unfairly targeted leaders from Africa while ignoring atrocities committed by leaders from other parts of the world.
The ICC's focus on prosecuting individuals for crimes against humanity and war crimes could undermine peace negotiations and reconciliation efforts, some argue, noting that immunity for leaders is necessary for peace and stability in some situations.
The U.S., for example, has distanced itself from the court, i passing legislation to prohibit cooperation with the ICC and imposing sanctions on ICC officials. The U.S. has further claimed that the ICC poses a threat to its sovereignty, and that it unfairly targets U.S. officials and military personnel. China has also been critical of the court's actions, including its investigations into alleged crimes committed in Myanmar. China has argued that the ICC is politicized and interferes in the internal affairs of other countries. India maintains that the court's jurisdiction is limited to crimes committed in states that have ratified the Rome Statute, and that its own legal system is capable of handling cases of war crimes, genocide, and crimes against humanity.
The court's dilemma: prosecutors without enforcement
Signatory countries are obligated to cooperate with the ICC, which includes arresting and surrendering individuals who have been indicted by the court. Since the ICC does not have its own enforcement mechanism, it relies heavily on the cooperation of states to execute its arrest warrants. If a political leader who has a pending arrest warrant were to visit a signatory country to the ICC, that country would be obligated to arrest and surrender that individual to the court. In such cases, the likelihood of a successful arrest warrant is higher. In practice, however, many countries do not have the political will or capacity to carry out such an arrest. Moreover, some countries may choose not to cooperate with the ICC or might have their own political or strategic reasons for not arresting individuals who have been indicted by the court.
The actual likelihood of a political leader such as Putin being arrested and surrendered to the ICC is difficult to predict and will depend on a range of political, legal, and practical factors.
An inquiry into geopolitical logic of China and Russia relations
Chinese President Xi Jinping's state visit to Russia during March 20-23 is hailed as "vigorous, mature and stable". During his stay in Moscow, Xi reiterated that China and Russia are each other's biggest neighbor and both are the major world powers. China has observed this geostrategic choice in consistent with historical logic. It will not be changed by any turn of events. This article tries to analyze what historical logic means in terms of realpolitik.
In foreign affairs where sovereign states react each other in a geographical limit, it requires policy-making elites to deal with national interest based on calculations of power to achieve it properly. Yet, it is extremely fatal for a state to act in the total want of consideration of what others will naturally hope or fear. As Hans Morgenthau argued decades ago, geography is the most obvious and stable factor upon which the power of a nation depends. For example, Eurasia which refers to the "Heartland" of the world stretches from the Volga to the Yangtze, and from the Himalayas to the Arctic Ocean. However, it is under the jurisdiction of Russia and China. [Morgenthau, 1985]
Equally, in geopolitics, the Anglo-American naval axis has seen Eurasia as the key to its global strategy. During the 1990s in the wake of the collapse of the former Soviet Union, American geostrategic elites like Kissinger, Brzezinski and other likes argued that "no matter which power, either of Europe or Asia, dominates Eurasia, that danger would lead to the U.S. to see it as a de facto structural threat to its primacy in the world." [Kissinger 1997 & Brzezinski, 1997] It is noteworthy that the United States has boasted of no peer in military affairs so as to act the savior of the world now and in the future. [Esper, 2020] As a result, the U.S. has not taken into consideration the security concerns of the countries in Eurasia including Russia and China.
China and Russia are each other's largest neighbor while both are the major world powers in terms of the permanent members of the UNSC and nuclear capability. Since 2014, China has acted in line with "standing back-to-back" strategy with Russia to address common risks and challenges in the regions and the world at large. As China stated in Moscow that consolidating and developing long-term good-neighborly ties with Russia is consistent with historical logic and a strategic choice of China. No matter how the international landscape may change, it stays committed to advancing China-Russia comprehensive strategic partnership of coordination for the new era.
Then we come to other key elements of national power along with geography as stated above: food and raw materials (e.g. energy nowadays). Once again, Morgenthau opined that a deficiency in home-grown food has truly been a permanent source of weakness, like Germany and Japan. Or put it clearly, permanent scarcity of food is a source of permanent weakness in international politics. What holds true of food is also true of those natural resources (energy) that are vital for industrial productions and more particularly for the waging of war. Since the WWII, oil as a key energy has become more and more important for industry and war. As French statesman Clemenceau used to say "One drop of oil is worth one drop of blood of the soldiers during the war."
Now China is not only the most populous country but also the largest factory of the world, it needs a staple of food and all kinds of raw materials including energy from all over the world but Russia is most convenient and friendly neighbor. It is also worth noting that Russia is one of the strongest military powers of the world and its industrial potentials and military capacities should never be overlooked by its foes and friends as well. This is one of the fundament reasons why China has argued that it needs to get steady flows of Russia's resources to meet its huge demands of economic and military advancements. Otherwise, without a strategic partner like Russia, it is only a matter of time that the U.S. and its allies will take on China without hesitation.
Xi knows so well the statecraft in terms of realpolitik when he talked to his Russian counterpart that as permanent members of the UN Security Council and major countries in the world, China and Russia have natural responsibilities to make joint efforts to steer and promote global governance in a direction that meets the expectations of the international community and promote the building of a community with a shared future for mankind. To that end, the two countries need to support each other on issues concerning respective core interests, and jointly resist the interference in internal affairs by external forces. In addition, China and Russia have worked steadily to enhance strategic coordination on international issues, especially in the UN, the SCO, BRICS and other multilateral frameworks.
There is no question that the Anglo-American naval axis plus Japan and AUKUS are deeply concerned with the growing solidarity between the two leading powers in Eurasia where they have increased the geopolitical leverages in the regions and beyond. The U.S.-led allies have outrageously accused China and Russia of chafing against the so-called international rules-based order that the United States and its allies and parties have built up. As a matter of fact, both China and Russia have reiterated their firm support to the Yalta order as it was established in 1945, and particularly their joint defense of the central role of the UN authority in the world politics.
To make a sum of China and Russia relations in retrospective, it is self-evident that China and Russia have cemented political mutual trust, which derives from both countries' commitments to no-alliance, no-confrontation and not targeting any third party in developing their ties. It argues that China-Russia relations are not the kind of military-political alliance during the Cold War, but transcend such a model of state-to-state relations. What China and Russia have meant is the shared vision of lasting friendship and practical cooperation and firmly support of each other to follow the sound development path in terms of their national needs.
Accordingly, no external forces are allowed to affect, dictate or coerce the nature and trajectory of China and Russia relations.
ICC's Arrest Warrant Limits Putin's External Visits
The first simple interpretation of the warrant issued by International Criminal Court is that Russian President Vladimir Putin could be arrested in 123 member states around the world. These members are now legally bound to arrest, detain and hand him over to the court.
According to a press release from the International Criminal Court, there are "reasonable grounds to believe" that "each suspect bears responsibility for the war crime of unlawful deportation of population" under Article 8 (war crimes) of the Rome Statute of the International Criminal Court.
As there are currently 123 states parties to the Rome Statute, Putin and Lvova-Belova's arrest warrants are binding in 124 states (123 states parties plus Ukraine, which granted the ICC jurisdiction over its territory for crimes committed there since 2014).
On 17 March 2023, pre-trial Chamber II of the International Criminal Court (ICC) issued warrants of arrest for two individuals in the context of the situation in Ukraine: Vladimir Vladimirovich Putin and Maria Alekseyevna Lvova-Belova, says the website of the ICC.
Generally, the court participates in a global fight to end impunity, and through international criminal justice, the court aims to hold those responsible accountable for their crimes and to help prevent these crimes from happening again.
​​The court does not reach these goals alone. As a court of last resort, it seeks to complement, not replace, national courts. Governed by an international treaty called the Rome Statute, the ICC is the world's first permanent international criminal court.
According to Russian BBC service, citing Kevin Jon Heller, professor of international law at the University of Copenhagen said" "This is an incredibly important event. It's not every day a sitting head of state is accused by the international court. But of course, the likelihood of Putin being detained any time soon is quite low.
From a legal point of view, any ICC member state is obliged to execute this ruling. If Putin arrives on the territory of this country, it should arrest him and hand him over to the court. But in reality, states don't always do that.
For instance, serious accusations were made against the President of Sudan, and he visited several ICC member states after that but was not arrested in any of them. So an arrest warrant is no guarantee that Putin will be handed over to the ICC. Yet from a legal point of view, countries are obliged to do that."
Agnès Callamard, Secretary General of Amnesty International said: "This announcement is an important signal – both for Ukraine and the rest of the world – that those who are allegedly responsible for crimes under international law in Ukraine will face arrest and trial, no matter how powerful they are."
She added: "President Putin is now officially a wanted man. Following the ICC's indictment of President Putin and Children's Commissioner Lvova-Belova for the war crime of forcible transfer of children, the international community must stop at nothing until they are arrested and brought to trial. Should President Putin or Ms Lvova-Belova leave Russia, states must deny them safe haven by arresting them immediately and surrendering them to the ICC."
Secretary General Callamard explained further that "the arrest warrants are an impressive first step, but they are so far limited to the war crime of unlawful deportation of children. This doesn't reflect the plethora of war crimes and crimes against humanity for which the Russian leadership is potentially responsible. We expect the ICC and other justice actors to issue further arrest warrants as their investigations into crimes under international law committed in Ukraine begin to show results."
Russia's State Duma, the lower House of Representatives, condemned the action taken by the ICC. "Yankee, stay away from Putin! All that nonsense from the Hague means that West is hysterical. The papers of the alien Hague court do not apply to Russia," emphasized Vyacheslav Volodin, the Chairman of the State Duma.
According to him, Washington and Brussels have exhausted all possibilities of sanctions and hostile actions. "They have failed to break the citizens of the Russian Federation and destroy the economy of our country. Washington and Brussels understand that if there is Putin, there is Russia. That is why they try to attack him. Putin's strength is in the people's support, consolidation of society around him. We consider any attacks on the President of the Russian Federation as acts of aggression against our country," added Volodin.
Chairman of the Russian Investigative Committee Alexander Bastrykin has requested providing the legal assessment of German Justice Minister's statements on arrest of Russian citizens on German territory, the press service of the Investigative Committee said in a statement.
"Chairman of the Russian Investigative has tasked its central office within the framework of the ongoing inspection with providing the required legal assessment of statements by German Justice Minister on fulfilling the International Criminal Court's unlawful requirement to arrest Russian citizens on German territory," the statement reads.
German Justice Minister Marco Buschmann said earlier that the country would comply with the demands of the International Criminal Court (ICC) for issuing an arrest warrant against Russian President Vladimir Putin and arresting the Russian leader if he set foot on German soil.
The ICC issued arrest warrants for Putin and Russia's Children's Rights Commissioner Maria Lvova-Belova. The court's statement said they could be responsible for the war crime of unlawful deportation of children and unlawful transfer of children from occupied areas of Ukraine to the Russian Federation.
Commenting on this decision, Kremlin spokesman Dmitry Peskov noted that Moscow did not recognize the jurisdiction of the ICC. "We view the very approach to the matter as outrageous and unacceptable. Russia does not recognize this court's jurisdiction. Hence, any such decisions are null for Russia from the legal standpoint," he said. In turn, Russian Foreign Ministry Spokeswoman Maria Zakharova said that the decisions of the ICC had no meaning for Russia, with possible arrest warrants legally void.
The ICC jurisdiction is valid in the countries that have ratified the Rome Statute. Ukraine is not party to the Rome Statute, but Ukraine has granted the ICC the right to investigate crimes committed on its territory.
The Rome Statute has been ratified by 123 countries, including South American countries and nearly half the countries of Africa, so they must consider warrants issued by the ICC. China, India, Belarus, Türkiye and Kazakhstan are among the countries that have not ratified the statute. Russia, like the United States, signed the statute but later revoked its signature.
The first head of state in history to be prosecuted by the ICC was Laurent Gbagbo, fourth President of Côte d'Ivoire, in 2011. He was accused of crimes against humanity committed during an armed conflict in the country in 2010-2011. Eight years later, in 2019, Gbagbo was acquitted.
Uhuru Kenyatta, who later became President of Kenya, was accused by the ICC of committing crimes against humanity during the political crisis in Kenya in 2007-2008. The accusations were revoked in 2014 due to the lack of evidence.
Omar al-Bashir, the seventh President of Sudan, is in custody in Sudan and is waiting to be handed over to The Hague. He is accused by the ICC of organising and carrying out a genocide.
The first head of state to be convicted was Charles Taylor, 22nd President of Liberia. He was prosecuted by the Special Court for Sierra Leone. The court found him guilty of assisting in and inciting war crimes and of complicity in crimes against humanity. He was sentenced to 50 years in prison on 30 May 2012.
Former Serbian President Slobodan Milošević died in the UN prison in The Hague before being sentenced. He was prosecuted by a predecessor of the ICC – the Tribunal for the Former Yugoslavia.
The International Criminal Court is an intergovernmental organization and international tribunal located in The Hague, Netherlands. It is the first and only permanent international court with jurisdiction to prosecute individuals for the international crimes of genocide, crimes against humanity, war crimes and the crime of aggression. The ICC began operations on 1 July 2002.