The Taliban Regime will not be recognized any time soon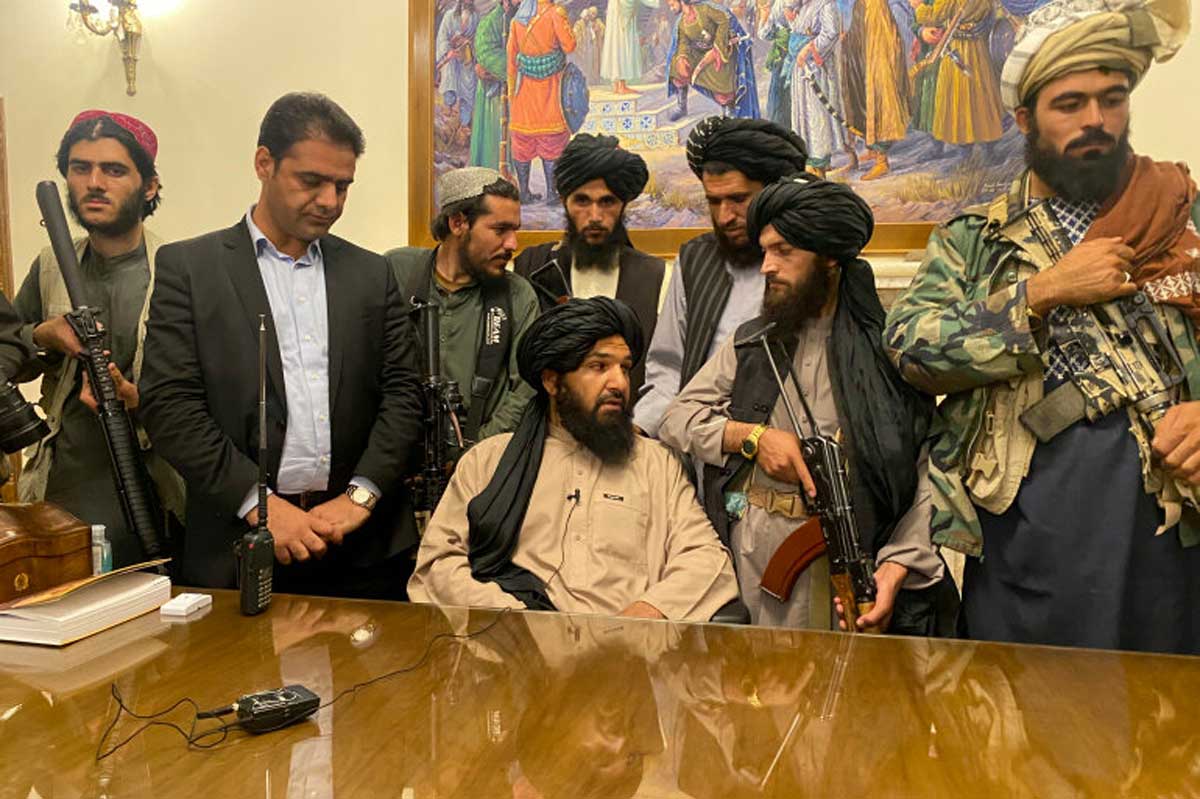 There are no proposals or possibilities for the Taliban government in Afghanistan to be acknowledged any time soon. According to discussions with a Modern Diplomacy Political Scientist Georgi Asatryan, not a single regional power intends to give the Taliban legitimacy and recognition.
Political Scientist believes that the last year has been unsuccessful for the Taliban regime in terms of diplomacy and their political part in the region. Against all odds, Pakistan, Russia and China have the most positive attitude towards the Taliban. Firstly, despite all the attempts to run PR in the world media and social networks in the west and east, the Taliban failed to improve their image. At the same time, regional Powers and international organizations (iOS)continue to provide humanitarian assistance to the Afghan population.
The international community, influential iOS, and the UN have not changed their attitude towards this radical Islamist movement. The Taliban have not managed to take off many of their representatives from the UN sanctions list of terrorists. They were unable to open the financial doors for Afghanistan in Western banks. Second, the Taliban continue to be viewed as a threat to regional stability and a potential exporter of radical Islamist ideology and terrorism by regional powers, particularly India, Iran, and many Central Asian nations. The process does not produce the desired results, despite the desire of regional forces to comprehend and accept the Taliban as it is. The Taliban are perceived negatively by regional forces due to Afghanistan's failure to combat terrorist organizations, the tightening of the regime, and human rights violations. They appear to be adamant that the Taliban won't ever change.
The confrontation between the Taliban and the Pakistani military's allies has intensified recently. The main impediment to a resolution is regarded as Pakistan's overtly harmful and destructive policy. Islamabad is unable to fully exert authority on its friends, though. Moreover, the policy of strategic depth developed by the Pakistani military and ISI strategists to create full support and advice for the Taliban is, in fact, suicidal. In January, a monstrous terrorist attack occurred in a mosque in Peshawar, killing more than 90 people. A group allied with the Taliban in Pakistan claimed responsibility.
Without applying pressure to Islamabad, it will be difficult to stabilize and restructure the Taliban into a more responsible and modern army. It was challenging for US politicians and the military to persuade the Pakistani government to collaborate even after the deadliest terrorist strikes in history and at the start of the counterterrorism effort. Pervez Musharraf, the military dictator, feared confronting Pakistan's Islamist circles and lacked the desire to do so. As a result, throughout the Afghan war and despite enormous pressure from the United States and the West, the Pakistani military en masse supported and advised the Taliban covertly. It was on Pakistani territory that they found shelter and returned to power 20 years later.
Consequently, there is no need to talk about recognizing the Taliban regime in the foreseeable future. The international community and influential forces will continue to demand reforms and "liberalization" of the political regime from the Taliban. Eliminating the threat of terrorism from being exported is the major objective in the Afghan situation. The second goal is to try to change Afghanistan's political structure so that it is more conventional. Sadly, it must be acknowledged that discussing liberalization or using modernization theory in this context is not relevant.
Will the "Rule of Law" in Our Country Always be an Unreliable Myth?
Modern democratic societies place a strong emphasis on the "rule of law." It implies that the rule of law must be upheld by all parties, including the government, and that justice will be served fairly. Recent occurrences, though, have cast doubt on the validity of this principle. The absence of consistency in its application is the first factor that leads some people to doubt the reliability of the rule of law. However, because laws are not always applied equally to all parties, justice is not always upheld. Because of their position, resources, or connections, some people might be given preference. People may lose faith in the legal system as a result of this inconsistency and begin to doubt the reliability of the rule of law.
Undoubtedly, every democratic society must adhere to the rule of law. It is the notion that everyone is treated equally by the law and that the law ought to be applied to all people equally and impartially. The rule of law, regrettably, is an unattainable myth in many nations, including Pakistan. Human rights abuses, political unrest, and corruption have plagued Pakistan for a very long time. The legal structure of the nation is complicated, involving a judiciary that is frequently swayed by political pressure and multiple sources of law. Although Pakistan's constitution upholds the rule of law, the legal system there frequently acts arbitrarily and inconsistently.
Moreover, corruption is one of the main causes of the mythical impossibility of the rule of law in Pakistan. At every level of the government and society, from the police to the judiciary, corruption is rife. Public trust in the legal system can be damaged by corruption, which also threatens its integrity. Officials weaken the rule when they abuse their position for selfish gain or to advance their interests. Bribery, nepotism, and theft are just a few examples of the various ways corruption manifests. Therefore, this means that the wealthy and powerful can frequently sway the legal system to their benefit, while those who are poor and marginalized are denied access to justice. This has made it challenging for common people to access justice because they might not have the money to bribe officials or pay for pricey attorneys. Many Pakistanis lack faith in the legal system as a result of its inability to provide justice.
There have been initiatives to combat corruption and reform the legal system in recent years. Some of the actions taken to combat corruption include the establishment of national accountability bureaus and the creation of specialized anti-corruption courts. Additionally, by offering legal aid to underprivileged and marginalized communities, the government has improved access to justice. Similarly, the influence of traditional and religious customs is another factor contributing to Pakistan's lack of a functional legal system. Particularly when it comes to issues like gender equality and human rights, these traditions frequently run counter to the principles of the rule of law. For instance, Pakistani laws favor men and a frequently biased judiciary subjects women to discrimination in the legal system.
Contrarily, if the government disobeys court orders, holds people without charge or trial, or commits extrajudicial killings, it sends a message that the law does not apply equally to everyone. A culture of impunity can be established when the government steps in to decide who is right and wrong. However, in numerous instances states respect and uphold this law. For instance, Scandinavian countries like Norway, Denmark, and Finland consistently rank among the best in the world for upholding the rule of law. These countries are characterized by strong legal frameworks, independent courts, and low levels of corruption. This demonstrates that it is not an impossibly high ideal but rather a goal that is attainable with the right institutions and culture.
Last but not least, this law is necessary for upholding individual rights and promoting social stability. Without it, there is a possibility of the use of power arbitrarily, which can result in unrest and instability. It ensures that everyone is subject to the same laws and that justice is done fairly. It is a foundational element of democratic societies, and its preservation is necessary to ensure the efficient operation of society. Modern legal systems are predicated on the idea that everyone, regardless of social standing or position, is subject to the law and that the law is applied fairly and consistently. This means that everyone must abide by the same laws and legal processes to resolve legal disputes and that no one is above the law. In a society where the rule of law is upheld, there is a fair and predictable legal framework that guarantees that individual rights are protected and disputes are settled through the legal system rather than through force or personal influence.
Is Bangladesh-US ties bogged down in strategic quicksand?
The bilateral relations between Bangladesh and the United States had thrived in the past few years on the heels of frequent and vigorous Track-1 diplomacy between Bangladesh and the United States. The newfound salience of Bangladesh in the US's regional strategic playbook originates from a reassessment of the US's foreign policy in favor of Asia. In the context of intensifying great power standoff at the heart of the Indo-Pacific, the regional power calculation has transformed, turning the strategy backwater to the "front and center" of the US's global geopolitics. Earlier, South Asia didn't feature prominently in the US's strategic calculus, and strategic wisdom bounded South Asia within the nuclear-powered rivals e.g. India and Pakistan. Bangladesh has only aroused pity for its abysmal economic outlook and for being buffeted by frequent disasters.
Strategic realities have profoundly altered in the past few years, as under the framework of the US's Indo-Pacific policy, Bangladesh has gained significant bandwidth as the lynchpin of Indo-Pacific geopolitical theatre. The newfound geostrategic significance of Bangladesh had triggered a geopolitical maelstrom surrounding Bangladesh–as Bangladesh was squeezed by the competing demands of three powers–the United States, China, and India.
"Strategic Ties " Ascendant
Donald Lu– an influential US diplomat– had visited Dhaka recently. There has been much speculation surrounding Lu's visit, partly owing to Lu's notoriety as being "coercive" in the region. Although human rights issues, defense, and core security issues, perhaps the glaring omission of Lu's visit is the trade and economic issues. Earlier, trade, investment, and economic issues overrode bilateral ties, however, bilateral interactions have increasingly become fixated on security issues often at a disservice to economic issues.
However, the strident pitch of strategic ties jars with the dismal state of relationships. As thing stands, it is safe to say that bilateral ties between Bangladesh and US are held hostage to mutual misperceptions. Harping on the strategic ties, without anchoring on economic fundamentals, is bound to fail. Strategic ties hinge on "entanglements", which stem from sustained bilateral cooperation.
Decoding Chinese Inroads in Bangladesh
The lever that China exerts in Bangladesh stems from the vigorous economic and development partnership. The sustained development partnership had elevated Bangladesh-China ties to a strategic dimension. Development cooperation is the centerpiece of Bangladesh-China bilateral cooperation. The inflow of Chinese investment toward Bangladesh has surged exponentially. The Total Direct Investment (FDI) was multiplied at a steady rate between 2011 to 2019, resulting in a tenfold rise in the gross FDI inflow to Bangladesh from China.
The energy sector has featured prominently in the bilateral development cooperation. China had implemented a series of projects in the power sector. The infrastructure sector of Bangladesh had also drawn investment from China. China has floated an offer to Bangladesh in building embankments along the Teesta River, adjacent to the Indian border, in a bid to mitigate Bangladesh's chronic scarcity of water-a bone of contention in Bangladesh-India ties. Chinese firms also stepped in to coordinate the construction and operation of the Dhaka-Chittagong High-Speed Rail project. Padma Bridge Rail Link- a flagship project aimed at connecting the Southwestern region of the country through a rail link-is underway with China funding 85% of an estimated cost of US $3.3 billion.
As such, while the US deplores the inroads that China made in Bangladesh, and often engage in browbeating tactics to decouple Bangladesh from the Chinese axis — however, Chinese leverage in Bangladesh runs deep. The sustained economic and development partnership between Bangladesh and China had mutated into a strategic partnership. The concessions from the Chinese side had injected a sense of equity and mutual stakes in bilateral relations. China has extended 99 percent of its tariff lines to Bangladesh, which is slated to further boost the bilateral trade ties. Earlier, China conferred duty-free facilities to 97 percent of Bangladesh's products.
Emulating the Chinese Playbook
An uptick in diplomatic engagement attests to the renewed strategic importance that the US attaches to Bangladesh. The "strategic" dimension had inordinately come to the fore, and economic and development partnerships had been eclipsed by high-security and defense issues.
Notwithstanding, as the Chinese playbook amply demonstrates, anchoring solely on the strategic dimension of bilateral ties is counterproductive. The sustained economic interactions translated to strategic dividends in terms of China, while the mutual goodwill had given an impetus to deepening bilateral linkages. A sense of shared partnership had been injected into bilateral ties. Conversely, the moral high ground that the US commands, as evident from the US's criticism of domestic political issues, undermines the goodwill of the bilateral ties. Such blatant interventionist tendencies vitiate bilateral ties.
While the term "strategic partnership" has gained currency, the trappings of strategic partnership are woefully lacking in bilateral ties. The discourse of bilateral ties shows the US doesn't consider Bangladesh as a partner with commensurate capabilities. Despite the repeated pronouncement of strategic ties, however, the concession to Bangladesh from the US is not forthcoming. The economic and trade issues had been pushed to the back burner, in an avowed attempt to raise the stakes of bilateral ties.
As the Chinese exemplar shows, the ties in the arena of low-political issues yield strategic dividends. The sustained engagement steeped in mutual goodwill and equity accrues strategic gains. The US fares abysmally in leveraging the economy and trade to lure Bangladesh. In contrast, US's ill-advised browbeating tactics will further estrange Bangladesh. As the bilateral ties elevate to a new era and become more prominent, the US ought to reassess the calculus of the bilateral ties.
Pakistan's Priority Ranking of SDGs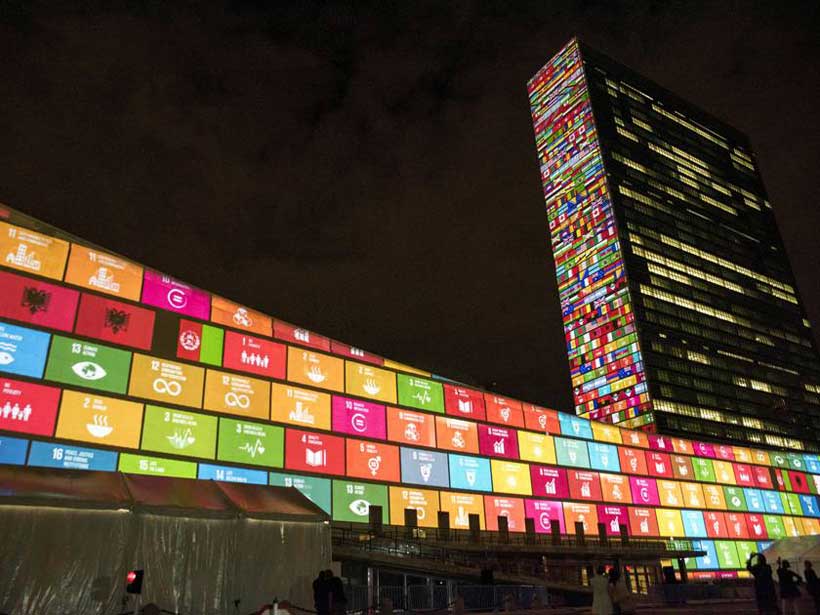 Sustainable development goals are also known as Global or Universal goals that are meant to guide developing and underdeveloped nation-states to a sustainable and peaceful future. Development is a combination of innovation and improvement over a consistent time. It requires the collaboration of several social, cultural, economic, legal, and political sectors. All such sectors are interdependent and function sustainably when allied towards the same goal.
What are SDGs?
Developmental goals outline the priorities of a state in terms of its international progress. They are meant to track and counter non-traditional security threats. Such threats are somewhat intangible and have a deeper, more impactful presence. If not countered through structured programs, infrastructure, and policymaking; they will only become a visible reality once the issue is nearly impossible to resolve.
Origin and purpose
These were born from the United Nations Conference that was hosted in Rio De Janeiro, Brazil in 2012. Global issues of all sorts were raised which revolved around aspects such as the environment, clean energy, sanitation, education, health, and security.
Goals and Commitments
The year 2015 decided that within the upcoming 15 years, there will be an active and hopefully successful attempt at ushering in a future of dignity and peace also known as the 2030 Agenda.
For each nation, there is a different ranking of the goals following their level of need and priority. Following is the ranking for Pakistan.
Priority I
Goal 2 Zero Hunger
The second goal defines eradicating global hunger and reaching food security for all. This involves the production, processing, and distribution of food and sustainable agriculture. This goal is at the top of Pakistan's priority list due to its status as an Agrarian State. Due to the recent inflation in the state, the food crisis has become a reality for a sizable portion of the Pakistani population.
Goal 3 Good Health and Well Being
Places focus on the overall health of all people. The focus is on preventative strategies for all ages. This goal covers the improvement of life expectancy in all developing and underdeveloped nations. It also includes immunization coverage, epidemics such as malaria and dengue, the Covid-19 pandemic, and emergency aid going out to all in times of global distress and disaster.
Goal 4 Quality Education
Good quality education that is inclusive and available to all is a cornerstone of a prosperous and peaceful society. This includes not only various education sustainability initiatives but also caters to accessible and high-caliber school and university infrastructure. This goal works for a bright future for not only the global youth but for the global economy as well.
Goal 6 Clean Water and Sanitation
Universal access to clean water and a hygienic living environment makes up Goal 6. This will help counter water pollution and reduce the spread of diseases like cholera, malaria, dysentery, typhoid, and Hepatitis A. Clean water and sanitation will ultimately lead to water efficiency and its use as a renewable energy source.
Goal 7 Affordable and Clean Energy
Clean Energy is the key to having a future landscape that this generation can pass on to the next. This goal works for the distribution of electricity across the globe, in poverty-stricken and hard-to-access areas. Renewable energy sources (windmills, hydro-electricity, solar power) are being focused on so that there can be a time when weaning off of non-renewable and quickly depleting fuels such as coal, gas, and oil is not harmful to both society and the economy.
Goal 8 Decent Work and Economic Growth
Economic growth is a necessary factor to keep states progressing and afloat. Goal 8 emphasizes the importance of productive and decent employment. It promotes a greener economy, sustainable tourism, and social protection for all.
Goal 16 Peace, Justice, and Security
Accountable and Just national institutions and law enforcement is the path to peace, justice, and security. There is an active need for local participation at the grassroots level. Peace can only ever be delivered from the bottom up. Pakistan has always had a conflict simmering at some level. Be it a population overflow at the borders or a politico-religious conflict. Effectively working on prevention and counter operations can foster peace and security for all.
Priority II
Goal 1 No Poverty
The first goal is to end poverty globally. The poverty line has been decided over various factors and definitions in the past few years. Once it was declared that any person who consumed less than 2400 kcal over twenty-four hours was under the poverty line. Currently, it is set for members of society who live under Rs. 3000 monthly, in Pakistan.
Goal 5 Gender Equality
It is common knowledge that we live in a majorly patriarchal society that is disadvantageous to women and girls all over the world. Goal 5 aims to fix that by focusing on the elimination of gender-based violence and empowering more women to step into professional and operational roles by reducing in-house gender discrimination. There is also special care taken to recognize and reduce the unpaid labor and double standards which women face daily.
Goal 9 Industry. Innovation, and Infrastructure
A resilient and good quality infrastructure is a must to keep a state of more than 220 million people functioning properly. The innovation of the tech industry is the spearhead for Pakistan's entry into a competitive future. There is still a need for better infrastructure including highways and high-rise buildings with proper sewage piping as well. Inclusive industrialization will bring about better credit, a more stable economy, and reduced unemployment.
Goal 10 Reduced Inequalities
The focus lies on reducing international inequalities and reducing the massive chasm existing between different classes of society. Income equality is directly tied to gendered equity, improved industrialization, and economic growth. Apart from reducing financial disparity, this also focuses on socio-political, cultural, and religious inclusion. Pakistan is a multicultural and diverse state with citizens belonging to various religious sects, castes, and ethnicities. However, this has often led to intersectional conflicts. This goal aims to counter that through various representative policies and global cooperation.
Goal 11 Sustainable Cities and Communities
These are such areas that practice, promote, and support sustainability in every aspect – energy, water, economy, infrastructure, and environment. This goal aims to ensure that due to the massive population migrations from rural to urban, there is no concentration of poverty due to the economic shift. Cities are to be safe havens for their constituents with public transport, parks, recreational spaces, and economic opportunities.
Goal 17 Partnerships for Goals
No system of such a scale can work in isolation therefore, to bring sustainability to Pakistan, there needs to be a joint effort by international powers and national institutions. Global platforms such as the UN, WTO, SAARC, ASEAN, and IMF are all contributing their part be it through funding, medical aid, or economic policing. Pakistan also partakes in multiple confidence-building measures and FTAs to live up to this goal.
Priority III
Goal 12 Responsible consumption and Production
Focuses on management and usage of natural resources to not run out before other renewable sources are in place. This goal actively works to reduce the negative impact of state consumption on the environment – be it through chemical dumping, food waste, or wasteful consumption.
Goal 13 Climate Action
The recent floods in Pakistan and the searing temperatures in June and July point to the absolute necessity of taking climate action. Extreme temperatures, droughts, and flooding are all contributing to the deterioration of human and environmental health. Being a primarily agrarian exporter, Pakistan needs to be vigilant regarding any threat to its agricultural economy and counter it through planning, policies, and preventive strategies.
Goal 14 Life below Water and Goal 15 Life on Land
The sustainable Development goals have provided guidelines to ensure a hospitable future. This includes protection and conservation of the living habitat aka Oceans and Land. Due to the rapid rate of globalization, modernism, and human development, ecosystems both above and below have suffered. Many species have gone extinct as well, due to unregulated hunting and fishing throughout the year. Ocean acidification and pollution are major concerns due to it being a major food source for the global population. Similarly, deforestation, desertification, and poaching need to be eliminated on land. Pakistan has participated in such initiatives to conserve and protect forests through artificial reforestation – the Changa Manga Forest.
Pakistan is constantly making progress in seeing the SDGs through. Consistency is key to success and in this case, sustainability.