Bogdanov's Passion for Africa and the Critical Russia's Policy Debates – Part 4
Russian Special Presidential Envoy for the Middle East and Africa, Deputy Foreign Minister Mikhail Bogdanov, in late February interview with local Russian media – the full text posted to the ministry's website – discussed challenges, threats and opportunities in Russia-African relations. He also touched on he emerging world order in which both Russia and Africa have to play significant roles.
As always, Bogdanov reiterated Russia's time-tested partnership, pragmatic approach and balance of national interests in the multifacted relationship with Africa. While pledging Moscow's readiness in fighting neo-colonial tendencies in Africa, he also indicated that Moscow is prepared to cooperate in the military-technical sphere, particularly fighting against growing terrorism and militant attacks in African countries.
"Russia is prepared to cooperate with our African friends that show interest in strengthening their national armed and law enforcement forces, raising their combat readiness, including for effectively fighting the terrorist threat that has been exacerbated over the past decade following the well-known devastating events of the Arab Spring in northern Africa," said Bogdanov.
During the 36th Ordinary Session of the Assembly of the African Union held in Addis Ababa mid-February, African leaders have, indeed, prioritized the most significant questions especially those including peace and security necessary for sustainable economic growth and development, put eyes on halting the frequency of military's appearance unto the political scene and unifying efforts towards improving intra-African trade and business development.
As Addis Ababa hosted the AU headquarters, Prime Minister Abiy Ahmed, the Federal Democratic Republic of Ethiopia (FDRE) interestingly used the phrase – "African solutions to African problems" – seven times during his welcome speech delivered on February 18. Besides that, he further offered the suggestion that all existing conflicts and disputes on the continent, it is necessary to mobilize collective efforts to resolve them and "must be confined to this continent and quarantined from the contamination of non-African interference."
Under the aegis and guidance of the African Union, the continental organization which unites African countries, it is utterly important to continue making its tireless efforts and operate, to keep in mind, the deeply-held wisdom – the principle of "African solutions to African problems" – especially during this current time of geopolitical changes sweeping across the world. It is well-known that a number of external countries are using Africa to achieve geopolitical goals, sowing seeds of confrontation which threatens African unity.
Senegalese President and Outgoing AU Chairperson Macky Sall together with African Union Commission Chairperson, Moussa Faki Mahamat, also emphasized a lot of questions within the international context marked by worrying uncertainties, fueled by geopolitical conflicts, fragmented economic governance, with unforeseeable consequences for Africa.
Both expressed serious regrets with the resurgence of unconstitutional changes of government, accentuating political instability and the weakening of member states. These have resulted into violent extremism, terrorism, the inherent conflict in electoral processes and inter-community conflicts. Meanwhile, the report of the Peace and Security Council has urged African leaders and Regional Economic blocs to enforce sanctions on military governments in Africa. These members, whose memberships are still suspended, have broken the protocols of the AU. On the other side, Moscow, with the pursuit of its military-technical cooperation and access to exploiting natural resources, has strongly backed military governments across Africa.
Chairperson of the African Union Commission, Moussa Faki Mahamat has reiterated the necessity of creating regional forces for fighting terrorist groups, but added that the African armies are still under-equipped. "It is important that external partners listen to the cries of Africa and operate within the framework of the organization when it comes to the extension support in dealing with this scourge," he stressed.
AU Peace and Security Commissioner Bankole Adeoye relied the support for a proposal for new financing of security operations from the United States, African Union members and the European Union. As already known, financing has been a perennial challenge for AU. His report was on fighting in eastern Democratic Republic of Congo and the security situations in Mali, Burkina Faso, Guinea, and Sudan, all experienced military takeovers in 2021 and 2022.
The African Union insisted on it had a "zero tolerance" policy towards unconstitutional change as it maintained its suspension of four military-ruled countries. The Sahel states of Burkina Faso, Guinea and Mali as well as Sudan were sanctioned by the pan-African body after coups in recent years but the AU said it was ready to help them return to democratic rule.
"The assembly reaffirmed zero tolerance against unconstitutional change (of government), it is necessary to re-emphasise that the AU remains intolerant to any undemocratic means to political power," said the AU's Commissioner for Political Affairs, Peace and Security, Bankole Adeoye. "The Commission is ready to support these member states to return to constitutional order, the idea is that democracy must take root and must be promoted and protected," he told a press conference on the final day of the weekend AU summit in Addis Ababa.
The Economic Community of West African States (ECOWAS) bloc said it has maintained sanctions on the three Sahel countries. West African leaders met on the sidelines of the AU summit to review the measures and discuss the progress in restoring civilian rule in the three states. "The Authority of Heads of State and Governments decided to maintain the existing sanctions on all three countries," the bloc said in a statement signed. ECOWAS has also decided to impose travel bans on government officials and senior leaders in those countries, it added.
Mozambican President Filipe Nyusi was very outspoken, shared valuable experiences about the use of well-constituted regional military force for enforcing peace and security in Mozambique. Creating regional military forces to fight threats of terrorism will absolutely not require bartering the entire gold or diamond mines for the purchase of military equipment from external countries.
Mozambique has relative peace and stability after the 16-member Southern African Development Community (SADC) had finally approved the deployment of joint military force with the primary responsibility of ensuring peace and stability, and for restoring normalcy in the Cabo Delgado province, northern Mozambique.
It currently involves troops from Rwanda and the Southern African Development Community Military Mission (SAMIM). Rwanda offered 1,000 in July 2021. South Africa has the largest contingent of around 1,500 troops. External countries are, of course, enormously helping to stabilize the situation in Mozambique. The rules, standards and policies, provision of the assistance as well as the legal instruments and practices are based on the protocols of building security stipulated by the African Union. It, therefore, falls within the framework of peace and security requirements of the African Union.
Over the past several years, Russian Foreign Ministry has strengthened the military-technical cooperation a key part of the foreign policy of the Russian Federation with Africa. It has oftentimes explained in statements released on its website that Russia's military-technical cooperation with African countries is primarily directed at settling regional conflicts and preventing the spread of terrorist threats, and fighting the growing terrorism in the continent.
The South African Institute of International Affairs, a Johannesburg based foreign policy think tank, has released a special report on Russia-Africa relations. According to the report, Russia has signed military-technical agreements with over 20 African countries and has secured lucrative mining and nuclear energy contracts on the continent.
Russia views Africa as an increasingly important vector of its post-Western foreign policy. It's support for authoritarian regimes in Africa is readily noticeable, and its soft power has drastically eroded. As suspicions arise that Russia's growing assertiveness in Africa is a driver of instability, its approach to governance encourages pernicious practices, such as kleptocracy and autocracy in Africa.
Over the years, Russia has fallen short on delivering on its pledges and promises, with various bilateral agreements going undelivered. Heading into the July 2023 Russia-Africa Summit in St Petersburg, Russia looks more like a 'virtual great power' than a genuine challenger to European, American, and Chinese influence.
What is particularly interesting relates to the well-researched report by Ovigwe Eguegu, a Nigerian policy analyst at Development Reimagined, a consultancy headquartered in Beijing, China. His report was based on more than 80 media publications dealing with Russia's military-technical cooperation in Africa. His research focused on the Republic of Mali and the Central African Republic as case studies.
The report, entitled Russia's Private Military Diplomacy in Africa: High Risk, Low Reward, Limited Impact, argues that Russia's renewed interest in Africa is driven by a quest for global power status. Few expect Russia's security engagement to bring peace and development to countries with which it has security partnerships.
While Moscow's opportunistic use of private military diplomacy has allowed it to successfully gain a strategic foothold in partner countries, the lack of transparency in interactions, the limited scope of impact, and the high financial and diplomatic costs expose the limitations of the partnership in addressing the peace and development challenges of African host countries, the report says.
Much of the existing literature on Russia's foreign policy stresses that Moscow's desire to regain great power status has been pursued largely by exploiting opportunities in weak and fragile states in Africa.
Ovigwe Eguegu's report focuses on the use of private military companies to carry out 'military diplomacy' in African states, and the main research questions were: What impact is Russia's private military diplomacy in Africa having on host countries' peace and development? And: Why Russia has chosen military diplomacy as the preferred means to gain a foothold on the continent?
He interrogates whether fragile African states advance their security, diplomatic, and economic interests through a relationship with Russia. Overcoming the multidimensional problems facing Libya, Sudan, Somali, Mali and Central African Republic will require comprehensive peace and development strategies that include conflict resolution and peacebuilding, state-building, security sector reform, and profound political reforms to improve governance and rule of law – not to mention sound economic planning critical for attracting the foreign direct investment needed to spur economic growth.
In the report, Eguegu further looked at the geopolitical dynamics of Russia's new interest in Africa. He asserted that during the Cold War, the interests of the Soviet Union and many African states aligned along pragmatic and ideological lines. Many African countries had, after independence, resumed agitation against colonialism, racism, and capitalism throughout the 1970s and 1980s. The clash between communism and capitalism provided ample opportunity to the Soviets to provide support to African countries both in ideological solidarity and as practical opposition to Western European and US influence in Africa.
Since Soviet's collapse in 1991, Russia itself has rekindled relationships with African countries for myriad reasons – but these can largely be attributed more to pragmatism rather than ideology. More specifically, Russia's interactions with African states have been multi-dimensional ranging from economic and political to security oriented.
He offered the example of Moscow's relationships with Eritrea and Sudan that ultimately provided Russia with some influence and leeway in the critical Red Sea region, and also to counter the influence of the US and China. But the main feature of Russia's policy is mostly 'elite-based' and tending to lend support to illegitimate or unpopular leaders.
The report also highlighted the myriad socioeconomic and political challenges plaguing a number of African countries. Despite these developments, some have struggled to maintain socioeconomic and political stability. The spread of insecurity has now become more complex across the Sahel region. The crisis is multidimensional, involving the political, socioeconomic, regional and climatic dimensions. Good governance challenges play their own role. Moreover, weak political and judicial institutions have contributed to deep-seated corruption.
Conflict resolution has to be tied to comprehensive improvement of political governance, economic development, and social questions. Some of the fragile and conflict-ridden African countries are keen on economic diversification and broader economic development. However, progress is limited by inadequate access to finance and the delicate security situation.
According to the International Monetary Fund, these fragile states have to diversify their economy and establish connections between the various economic regions and sectors. Poverty caused by years of lackluster economic performance is one of the root causes of insecurity. As such, economic development and growth would form a key part of the solution to regional security problems.
Analysts, however, suggest that Russia utilizes mercenaries and technical cooperation mechanisms to gain and secure access to politically aligned actors and, by extension, economic benefits like natural resources and trade deals.
It is argued that the adherence to a primarily military approach to insecurity challenges is inadequate and not the correct path for attaining peace and development. Furthermore, fragmented, untransparent and unharmonized peace processes will impede considerably on sustainable solutions to the existing conflicts in Africa.
Worse is that Russia's strengths expressed through military partnerships fall short of what is needed to address the complexities and scale of the problems facing those African countries. Moscow certainly has not shown enough commitment needed for the comprehensive peacebuilding programs, security sector reforms, state-building, and improvement to governance and rule of law.
Surely, African countries have to begin to re-evaluate their relationship with Russia. African leaders should not expect anything tangible from meetings, conferences and summits. Since the first Russia-Africa summit held in 2019, very little has been achieved. Nevertheless, not everything is perfect. There is some high optimism that efforts might gain grounds. The comprehensive summit declaration, at least, offers the clear strategic roadmap for building relations.
At this point, it is even more improbable that Moscow would commit financial resources to invest in economic sectors, given the stringent sanctions imposed following Putin's invasion of Ukraine. The impact of sanctions and the toll of the war on the Russian economy are likely to see Moscow redirect its practical attention towards ensuring stability within its borders and in its periphery.
Notwithstanding its aim of working in this emerging new multipolar world with Africa, Russia's influence is still comparatively marginal and its policy tools are extremely limited relative to other international actors, including China and Western countries such as France, European Union members, and the United States.
Putin's Grand Strategy: The Eurasian Union and its Discontents -Book Review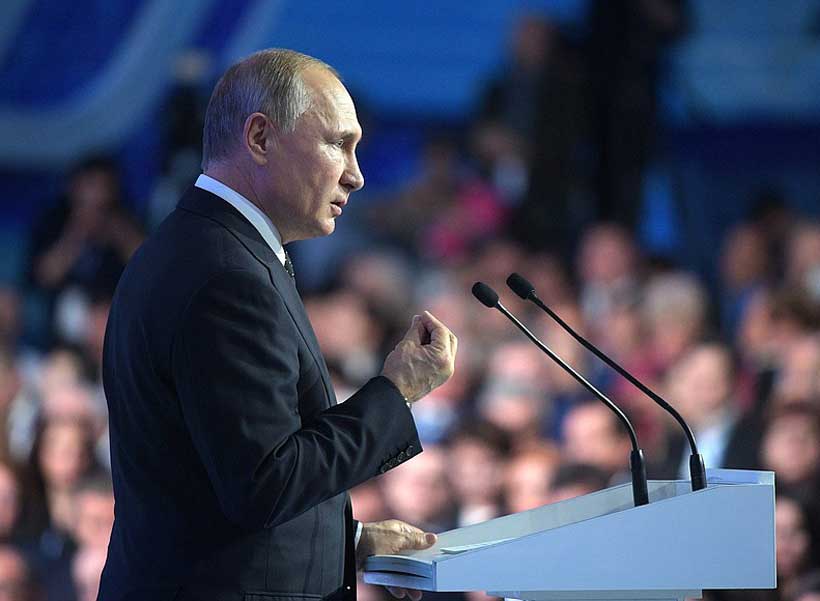 S. Fredrick Starr and Savante E. Cornell, the co-authors of the book, "Putin's Grand Strategy: Eurasian Union and its Discontents" are well recognized political scientists. Fredrick Starr is the founding Chairman of Central Asia-Caucasus Institute and Silk Road Studies Program Joint Center, and a Research Professor at the John Hopkins University-SAIS. Savante E. Cornell is the Director of Central Asia-Caucasus Institute and Silk Road Studies Program Joint Center, and a co-founder of the institute for Security and Development Policy, as well as Associate Research Professor at Johns Hopkins University's Paul H. Nitze School of Advanced International Studies. The central theme of the book is Putin's grand strategy to reintegrate erstwhile Soviet Republics and its potential implications for the neighboring states, as well as for China, European Union and last but not the least for the United States of America.
Author articulates that the revival of Russia began after Putin appeared as the President-elect of Russian Federation. Putin put forward its grand strategy that aimed to restore the Russian sovereignty and geographical integrity. Invasion on Georgia, Kyrgyzstan, Ukraine and the most recent annexation of Crimea all reveal the single-minded focus of Putin in materializing his dream of resurrecting Russian empire. Historical evidences reveal that once an empire (like Roman Empire, Ottoman Empire) collapsed it could never resurrect itself with the sole exception of former Tsarist territories under Soviet rule. Putin considers the reintegration of erstwhile Soviet Republics as the process supported by history itself and he viewed himself as history's helper. However, it is evident that history in not in favor of Mr. Putin and he can avoid failure only by maintaining paramount military force or by relying on entirely new tactics. Mr. Putin came up with extreme seriousness to co-ordinate different sort of tactics in broader range of sphere so as to provide maximum support for materialization of his grand strategy. This grand strategy is highly centralized in Putin's own office and he has staked his all in the realization of his "Grand National Dream".
Author stipulates that Putin's grand strategy is basically aimed to reintegrate (politico-economically) former Soviet territories and to reestablish Russia's privileged sphere of influence, and for this purpose Eurasian Economic Union and Customs Union were introduced. According to Russian political scientist, Egor Kholmogorov, "Russians are inherently imperialists" and, thus, both Yeltsin and Putin aimed to establish a neo-imperial bloc under the supervision of Russia. Russia considers itself an autonomous sovereign actor, unshackled by any political association and exercising unfettered power in its own domain. Although Russia regards the Sovereignty and territorial integrity of its erstwhile republics, it still reserves the right to define the extent of that sovereignty and integrity. Thus, Russia deliberately inculcates instability and insecurity in the region to maximize its sphere of influence. Russia aims to be recognized as a pole in multi-polar world and hence, Putin's grand strategy is entirely geopolitical in its essence. The CST and CSTO were established with the aim to provide collective security system to the neighboring states, but these organizations never participated in any conflict in and around Central Asia. Author puts in that, "Moscow appears to be an insecurity provider, rather than security provider in the region".
Author looks deeper into Putin's integration drive and deduces that it is based on ideology and pragmatic considerations. Moscow initially established a Commonwealth of Independent States that facilitated a civilized divorce among the member states, but with the passage of time, this organization proved ineffective in implementing any of its designed policies and thus failed. After CIS, Central Asian states along with Russia established Eurasian Economic Community with the aim to achieve large scale economic integration by reducing multiple trade barriers among the member states, but it also proved to be an ineffective drive like CIS. Later on, in 2011, Russia, Kazakhstan and Belarus established Common Economic Space to deeply integrate their economies. All these integration drives were aimed to re-Sovietize the erstwhile Soviet Republics by extending the Moscow's privileged sphere of influence. Moscow also viewed the integration drive as agent for diluting China's rising influence in Central Asia. For Moscow, former Soviet Republics are an easy target for reintegration because of its historic politico-economic and cultural proximity with these states.
Author now takes into account the creation of Collective Security Treaty and articulates that, it was established with the aim to regulate just and fair distribution of assets besides providing collective security to member states. However, Russia never intended to establish any alliance with the aim to underpin any commitment regarding collective security system. Russia only wanted the CSTO to be recognized by international community as an equal and legitimate partner of NATO. Hence, CSTO never participated in any conflict, neither in Central Asia, nor in Caucasus and just maintained an umbrella structure having a mirage of collective security system, and never came into existence in reality. Russia at not a single point, succeeded in using CSTO to undermine the Western encroachments in the region. Thus, it can be ascertained that the crystal clear and irreducible weakness of CSTO, indicates a deep loophole in the grand integration project devised by Mr. Putin.
Author now takes into account the economic dimension of Customs Union and Eurasian Union and articulates that, "In theory, Customs Union may or may not improve on the pre-union situation", while on practical grounds, Customs Union that relies on protected internal market is incompatible with modern global economy. An ideal Customs Union (European Customs Union) as per the author is the one that promotes trade creation and retards trade diversion, and is thus, welfare increasing in nature. A Customs Union is more likely to fail when it promotes trade diversion, instead of trade creation and involves those states that are out of world's leading economies, and it is more likely to succeed, when it abolishes external trade barriers and promotes deeper market integration. Customs Union established by former Soviet states failed to achieve the desired objectives, due to mounting negative economic effects on member states. Besides economic integration, Customs Union of Vladimir Putin is evidently a geopolitical struggle through which Russia wants to reinstall its hegemony over erstwhile Soviet republics.
Author now takes into account the different strategies harnessed by Putin to propel its reintegration dream. Mr. Putin deftly employed these instruments in a shifting manner to confuse and render ineffective any foreign counter strategy. One of the most effective instruments used by Putin is the control and manipulation of information disseminating from Russian media. Another vital instrument in Putin's toolkit is the subversion through co-option that involves the deliberate weakening of statehood and installation of pro-Russian forces across the erstwhile Soviet territories. This strategy of subversion ranges from feeding opposition politicians to deeper penetration in government institutions, and to violent campaigns involving bombings and assassinations. Besides these, Moscow also supports opposition forces (as in case of Georgia in 2008), extremists and civil society in propelling Putin's grand scheme. Besides installing civil society organizations in advancing its grand strategy, Kremlin also financed far-right extremist parties in West to advance its agenda. In addition to these tactics, Putin also reserves the right to use economic warfare (in case of Armenia) against its neighbors to regulate their outlook vis-a-vis Eurasian integration project. Finally, Russia uses another tactic of exploiting unresolved ethnic conflicts (as in the case of Abkhazia, South Ossetia, Nagorno-Karabakh and Transnistria). Moscow deftly utilizes all these instruments to propel its reintegration drive and to halt the advancement of West and China in Europe and East respectively.
Vladimir Putin declared the dismemberment of Soviet Union as the greatest "geopolitical disaster of the 20th century". To resurrect the Russian privileged sphere of influence, Putin came up with grand project of Eurasian integration to integrate former soviet territories. In response to Putin's integration plan, states responded in different ways. Kazakhstan and Belarus appreciated the project of Eurasian Customs Union but suggested Putin to restrict the focus of ECU to economic issues. Similarly, in Kazakhstan and Belarus public opinion polls showed that majority of people were in favor of the membership of Eurasian Customs Union. Russia enjoys multiple levers of Belarus and Kazakhstan to pressurize them for their support in Eurasian integration project. However, both these states in future may rethink of their commitment to Putin's grand Eurasian Customs Union project.
Author now takes into account Armenian response to Putin's Eurasian Union project and entails that Armenia instead of Joining EU, joined Russia-led CIS and CSTO as pre-requisite for Russian political and security support, particularly over the issue of Nagorno-Karabakh. Russia enjoys levers over Armenia due to Armenia's heavy reliance on Russian energy supplies. To maintain its influence over Armenia, Russia often threatened Armenia to debar its exports, and to deport large amount of Armenian labors working in Russia, that would ultimately devastate Armenian economy. Thus, under Russian pressure, Armenia suspended the negotiations on Association Agreement with EU, and in reality has lost its ability to act out of Russian influence. In sum, being used as an instrument in the hands of Russia, Armenia may lead to regional destabilization. Kyrgyzstan initially stayed away from any Russian-led integration project, and maintained close ties with the West to rebuild its economy. However, it began to adopt multi-vector foreign policy in the mid-90s, with pro-Western stance relaxed. Tajikistan is considered to be more dependent on Russia than Kyrgyzstan, and both states in a joint agreement agreed to extend Russian military bases in Armenia till 2042.
Membership of Kyrgyzstan and Tajikistan in Customs Union is although beneficial for both states, but it would pose harm to both states, particularly in terms of higher inflation and living cost. Author declares Kyrgyzstan and Tajikistan as among the states most vulnerable to Russian levers. Similarly, owing to tense relations with Large neighbor Uzbekistan, both states view Russia as a security guarantor against potential aggressor. However, Russian influence in the region has been neutralized to some extent by China's recent engagements in the region. Thus, author concludes that, "Russia no more has monopoly on wielding cultural, economic and political influence in Kyrgyzstan and Tajikistan."
Author turns towards Ukraine and articulates that throughout its independence, it has considered itself as a European state, and distinguishes itself from proverbial 'elder brother', Russia in lacking a Eurasian ideology. Thus, Ukraine stayed away from any Russian-led integration project in the region from last two decades, and it seems that Ukraine has closed its door for Eurasian Union. Author now analyzes the potential role of European Union in the Eastern Partnership project and articulates that, despite recent economic problems EU remains 'a major magnet for trade, investment as well as labor migrants from many parts of the World.' European Union is contemplated as largest trading partner for Georgia and Moldova. The advantage of ECU over EU is that Georgian and Moldovan products are well known in ECU member countries, and require less marketing and promotional efforts. From last couple of decades, Georgian political elite supported European integration as it would maintain their sovereignty and independence from foreign influence. Although, Russia retains significant leverage over both Georgia and Moldova, due to their respective unresolved conflicts, it lost its leverage over Georgia due to Georgia's participation in strategic energy transit projects and its shift to Azerbaijani oil and gas, and thus has liberated Georgia from Russian sphere of influence. However, due to its historic Soviet legacy, Russia still retains economic leverage over Moldova, and has consistently used its economic Muscle to keep Moldova away from European Union.
Author now takes into account the case study of Azerbaijan. Azerbaijan has been among the countries most reluctant to Russian-led integration project, since its independence. Numerous analysts stipulate that Azerbaijani membership to Customs Union would be an 'economic and political suicide' for country. Thus over the period of time, Azerbaijan maintained its non-aligned posture and kept itself away from any integration project. Although, Russia still retains a significant leverage over Azerbaijan, it has not utilized it due to policy of non-alignment of Azerbaijan against both the EU and ECU. Besides Azerbaijan, Uzbekistan and Turkmenistan have been skeptical of Russian geopolitical project over the period of time. Uzbekistan was central politico-economic hub of Central Asia during Soviet times, while Turkmenistan was out of any significant political role. Russia has certain levers over both these states that it can use to pressurize both these states, as it can cutoff the bilateral trade with Uzbekistan and has also began to use 'water and energy card' against both these states. Turkmenistan denied joining any Russian-led integration drive, as country's founding documents have maintained its non-aligned posture. Thus, if any or both of these countries are forced to integrate into Eurasian Union, it will unleash powerful destabilizing forces throughout the region.
Author articulates that over past decade, Central Asia has been dominated by two regional powers- Russia and China. With the rising Chinese influence in the region, it appeared that both these countries would become arch rivals, as their interests would clash at certain points, however, with the passage of time, both these states identified areas of mutual co-operation. Both these states have come to know that they share certain interests across the globe, and thus have to accept the presence of each other in the region. Russia also acknowledges its inability to compete with rising china's economic power. Thus, for the time being, both these states have been able to find co-operational, rather than confrontational approaches to the Central Asian region. However, rising China's influence is undoubtedly a serious challenge in the way of Putin's grand strategy and it can only be dealt by maintaining strong political ties with Central Asian states and by strengthening its influence in security and military. China does not intend to pose any harm to any Russian-led integration drive until it does not challenge China's interests. Although, Moscow is considered to be dominant politico-cultural and military power in the region, the rising economic might of China would further make Russia to retreat its place for China in the region.
Author now compares the European Union led Eastern Partnership and Russian-led Eurasian Union. When EU put forward its Eastern Partnership, Russia considered it as an attempt to establish 'a sphere of influence'. Although Moscow was traditionally less concerned about European Union, however, Moscow no longer saw the EU as a soft politics actor, but as a force threatening Russian sphere of influence. Author identifies a fundamental ideological incompatibility between EU-led Eastern Partnership project and Moscow-led Eurasian Union. European Union in its Eastern Partnership constitutes a set of rules that are considered to be a moral threat to imperial ambitions that lie at the heart of Putin's grand strategy. In addition to it, while EU offers "more for more", Russia offers states that if they did not succumb to its strategy, it would tear their country apart. Thus, in order to undermine Russian reintegration drive, EU will have to come up with hard power response backed by US-led NATO, along with the strategy to counteract his manipulation of frozen conflicts.
Finally, author turn towards American response to Eurasian Union project, and articulates that America largely considered the Russian-led Eurasian project as mere an economic arrangement entered into sovereign states by their own will. Thus, United States of America neither envisaged the basic intentions behind the project, nor did it devise any counter strategy, as a result its response to Putin-led Eurasian Union largely remains out of focus. America believed that post-Soviet Russia would be a partner rather than an adversary. Thus, America maintained its policy of ignorance, when Russia directed other states to seek prior-approval from Moscow before entering into any arrangements with Washington, and during its invasion on Georgia in 2008. However, Obama administration propelled 'Reset policy' to dissuade any further adventure of Moscow. Moscow wanted America to recognize its 'privileged sphere of influence' that America denied at every instance, but Moscow drew inference from Washington's actions rather than its rhetoric. However, it can be inferred that in response to Putin, US would remain on the sideline, either because its policy of sanctions will ultimately succeed in the end, or US lacks the resources to double down on Russia.
In sum, authors have tremendously explained the re-integration scheme of Vladimir Putin, and the response of post-Soviet states to this project. Authors rightly established that United States of America has failed to contain Russia from taking foreign encroachments in achieving its dream. Moreover, authors have brilliantly analyzed the case study of every state vis-à-vis Putin's grand strategy and potential consequences of the states' behavior towards the grand strategy. However, authors could not maintain an impartial analysis throughout the book which is contemplated as a primary pre-requisite for any academician.  In addition to it, authors could not provide logical reasoning behind their speculation that "Putin's grand strategy would be an ultimate failure in the end."
S. Fredrick Starr& Savante E. Cornell, Putin's Grand Strategy: The Eurasian Union and its Discontents, (Central Asia-Caucasus Institute Silk Road Studies Program, 2014), 210.
Don't listen to the naysayers, the ICC's arrest warrant for Putin is a game changer
The International Criminal Court's decision to issue an arrest warrant for Vladimir Putin is a game changer. The wheels of justice are turning, and not in Putin's favour.
This comes as the ICC issued an arrest warrant for Putin last week, accusing him of responsibility for illegally transferring Ukrainian children to Russia, which is a war crime. A warrant was also issued for Maria Alekseyevna Lvova-Belova, Russia's commissioner for children's rights.
The Ukrainian government welcomed the decision. Foreign Minister Dmytro Kuleba reacted to the warrant by stating that the "wheels of Justice are turning: I applaud the ICC decision to issue arrest warrants for Vladimir Putin and Maria Lvova-Belova" and that "international criminals will be held accountable for stealing children and other international crimes."
Both Putin and Lvova-Belova have been accused of forcefully transferring thousands of Ukrainian children across the border to Russia.
The Ukrainian government claims 16,226 children – ranging from infants to teenagers – have been deported to Russia, while others estimate a figure closer to 400,000.
It's reported this is part of a large-scale, systematic attempt at adopting and 're-educating' thousands of Ukrainian children in at least 40 camps throughout Russia.
Kubela has labelled Russia's actions as "probably the largest forced deportation in modern history" and a "genocidal crime".
Russian officials have been surprisingly open about the transfer of children, unapologetically claiming it is part of a humanitarian project designed to re-home orphaned Ukrainian children.
The ICC investigators clearly disagree.
Commentators and legal experts have pointed out that the court has no powers to enforce its own warrants and that – because Russia is not a party to the court – it is also incredibly unlikely Putin will find himself in The Hague.
While these observations are probably correct, they ignore the broader implications of the court's decision.
Putin is the first world leader to have a warrant issued for his arrest since former Sudanese President Omar Al-Bashir was issued a warrant by the court in 2009.
Like Al-Bashir, Putin is unlikely to be arrested outside of Russia.
But symbolism is important. It signals to despots around the world that they cannot commit heinous crimes with impunity.
It's also important for Ukrainians, validating their suffering by having their abuser named and shamed.
The warrant also sets the scene for a larger investigation into crimes committed in Ukraine by Putin's regime.
Yesterday, the Prosecutor General of Ukraine Kostin Andriy signed an agreement with the court to establish an ICC country office in Ukraine.
This is a signal that the court intends to investigate other alleged war crimes committed in Ukraine.
Ukrainian President Volodymyr Zelensky has claimed Russia has committed over 400 war crimes in the Kherson region alone.
Mass graves have also been discovered outside the towns of Bucha and Izium, with 400 and 450 bodies found respectively. Russia has been accused of murdering and murdering these people.
There have also been several documented attacks on civilian infrastructure by Russian forces, including the now infamous airstrikes on a theatre and maternity hospital in Mariupol.
Greater collaboration between Ukrainian war crimes investigators and the court will likely result in more crimes being documented and more charges laid against Putin and his officials.
The decision by the ICC also isolates Putin at a time when he is searching for allies around the world.
Last year, Russian Foreign Minister Sergei Lavrov went on a diplomatic spree across Africa to build support for the invasion in the region. This includes trips to Libya, Mali, Sudan, the Central African Republic and Mozambique.
Russia has also leant heavily on 'BRICS' countries, an informal bloc of Brazil, Russia, India, China and South Africa.
The problem for Putin is that any country that has signed up to the 1998 Rome Statute of the ICC must arrest him if he enters their country.
In what is a case of sublime timing, Putin is scheduled to meet with his BRICS counterparts in South Africa – which is a signatory to the statute – in August.
A spokesman for South African President Cyril Ramaphosa admitted the government faces a dilemma, stating that "we are, as the government, cognisant of our legal obligation".
The government of Brazil echoed similar sentiments. This week, the Minister of Foreign Affars Mauro Vieira said that Putin could be arrested if he entered the country. Another unnamed government official warned that "anyone who goes to a country that is a member of the ICC can have problems, I have no doubt about that."
Even if South Africa falls foul of its legal obligations – like it did by not arresting Al-Bashir in 2015 – it still represents a two-fold problem for Putin. He will be hesitant to travel abroad for fear of arrest, and his so-called allies will be hesitant to visit Russia to avoid associating themselves with a wanted war criminal.
The seriousness of the situation for Putin's regime can be seen in their response.
Former Russian President Dmitry Medvedev responded to the arrest warrant threatening any attempt to arrest Putin would be a "declaration of war" and suggested Russia could fire missiles at the ICC headquarters in The Hague.
The Speaker of the Russian Duma Vyacheslav Volodin claimed the arrest warrant was more evidence of western "hysteria" and that "we regard any attacks on the President of the Russian Federation as aggression against our country."
The bluster coming out of Moscow suggests the regime was surprised by the decision.
It is an acknowledgement that – overnight – the situation changed for Putin, and not for the better.
If Putin wasn't a global pariah before, he certainly is now.
There are 123 countries he will fear travelling to and his regime – whether found guilty or not – will be forever tainted with the deaths of thousands of innocent men, women and children.
With both Ukraine and the European Union planning to establish tribunals to prosecute Russian war crimes, the pressure will only continue to build on Putin's regime.
Will Putin ever find himself in The Hague? It is unlikely. History shows it is hard to arrest and convict heads of state.
But – just like the late Slobodan Milošević – leaders can often find themselves in places they least expect.
How Russia Can Build Relations With Friendly Countries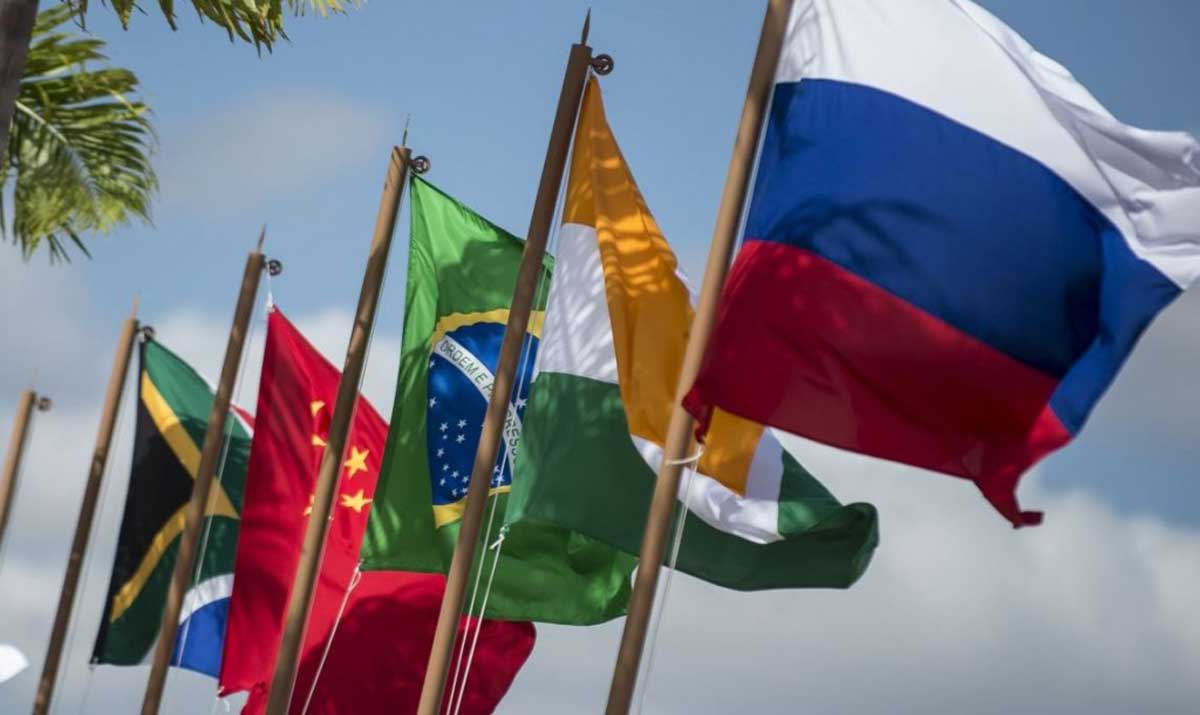 A year into the conflict between Russia and the West turning into a proxy military confrontation, the most important lesson learned in terms of the international consequences of these developments is that such a large and powerful country really cannot be isolated in terms of foreign policy. It is difficult to say with certainty how much this is connected with the merits and activity of the Russian state itself, and what simply turned out to be an inevitable consequence of the changing world over the past three-four decades.

Much more important is the result: a year after the United States and its allies announced their determination to seriously limit Moscow's opportunities for international communication, the vast majority of countries maintain stable working relations with Russia; they trade and cooperate in various sectors. In most cases, new contacts are limited not even by Western pressure on third countries, but by Russia's own unpreparedness to follow through on so many suddenly-open opportunities. This has become so obvious over the past few months that it is recognised even by the opponents of Russia, for whom any concession to conventional common sense is a deep and tragic experience.

We cannot now say with certainty to what extent Russia itself is capable of fully realising the new features of its international position or its true causes. The understanding of this, apparently, exists among the top Russian leadership and has become one of the reasons for its confidence that it is right, along with the conviction that a new stage in relations with the West is not only inevitable, but also necessary in the context of the development of Russia's political civilisation. However, at the level of the implementation of a specific policy by the state apparatus, the activities of the business sector, the reflections of the expert community or the practical activities of NGOs, we still have to work on developing a number of important habits and come to an understanding of the nature of relations between Russia and the outside world.

First of all, it is necessary to understand that the new quality of relations with the outside world cannot be considered in the context of the conflict between Russia and the West. The military-political confrontation with the United States and its allies is central to ensuring national security. However, the specific causes of the conflict are the result of how Russian-Western relations developed after the Cold War and are very indirectly related to the fate, interests and aspirations of the rest of the world. The way most states behaved towards Russia is a consequence of their own development and interests. These two factors are much more stable and long-term than the current clash between Russia and the West, so it would be erroneous, even at the theoretical level, to link the conflict in one direction and cooperation in the other. Moreover, this may turn out to be a mistake, since it can create confidence that the development of relations with non-Western states is a temporary measure, a necessity that will disappear or decrease after the acute phase of the conflict with the West ends.

Second, the behaviour of those states that do not now oppose Russia and even cooperate with it (which has become commonplace) is not a sign that they are allies of Moscow or are slated to become allies under certain circumstances. There are, of course, exceptions, and even very large ones. China, for example, associates its security and ability to realize foreign policy interests with Russia. A similar position is held by Iran, for which the inability of Russia and China to limit the assertiveness of the West may pose a serious threat in the future. In addition, there is a group of countries already associated with Moscow much more significantly than with its adversaries or third powers. However, in general, the so-called World Majority is not a group of states united by common interests, but an indicator of the democratic state of international politics.

Third, a significant number of states are friendly to Russia precisely because, in principle, they do not need allies or patrons, and rely only on their diplomatic skills. In other words, what brings them closer to Russia's interests now is at the same time an obstacle to establishing a more solid or formalised relationship, not to mention listening to Russia's opinions on value issues or even the way things are done in the world. One of the reasons why the United States is growing weaker in its ability to convince others that it is right is precisely that many countries are quite capable of formulating their own ideas about a fair domestic and international order. It would be a little naïve to think that there are those seeking to replace one external adviser with another.

In this regard, Russia may need to take a more careful and prudent approach to the question of the reasons for the sympathies that exist throughout the world in relation to it. In fact, dissatisfaction with oppression from the US and Europe is only one aspect of the motives that determine the desire of many states for greater independence. Perhaps this is even a little more important than the desire to benefit from relations with Russia amid conditions where it has turned to the rest of the world and connects with it many of the issues related to its economic stability. But value issues, also play a significant role. In this respect, Russia really has something to be proud of without trying at the same time to offer more comprehensive plans and objectives. Here we are talking about what makes the modern Russian state attractive to others.

The so-called "soft power", i.e. the ability to influence the decisions of other countries in ways other than forceful pressure and bribery, is not a product of a nation's diplomatic activity, but the degree of closeness of the internal structure to abstract ideals that exist in the minds of others. It would be a mistake to think that the state can increase its attractiveness only by investing in the expansion of culture, science or education. Moreover, exaggerated attention to these areas of activity can provoke opposition from the elites of partner countries, for which control over the minds and hearts of citizens is an essential part of strengthening their own power. Even more so, it is impossible to become attractive by organizing the direct bribery of journalists or those who are commonly called leaders of public opinion. First of all, because opponents will always be able to offer a higher price and, furthermore, a more quiet shelter.

However, much more effective than investing in self-advertising abroad can be an increase in openness to the outside world. Modern Russia for most countries in Asia, Africa and the Middle East is truly a unique society that combines visible signs of European culture and traditions, on the one hand, and a tolerance for other religions and ethnic diversity that is completely uncharacteristic of the West. Already now one can hear from diplomats from Islamic countries that among all the states of the global North, Russia is the most comfortable for Muslims to live.

The same applies to smaller religious communities. Unlike European states, Russia preserves and cultivates ethnic diversity. All these are the real advantages of Russia in the eyes of humanity, with which we will have to live and cooperate in the coming decades, if not longer. The sooner we understand that the basis of "soft power" is internal, and not in the activities of Russia's representatives abroad, the sooner we will be able to benefit from our own objective advantages.
from our partner RIAC