A year after Russia's invasion of Ukraine, a global fossil fuels bonanza could spark conflicts elsewhere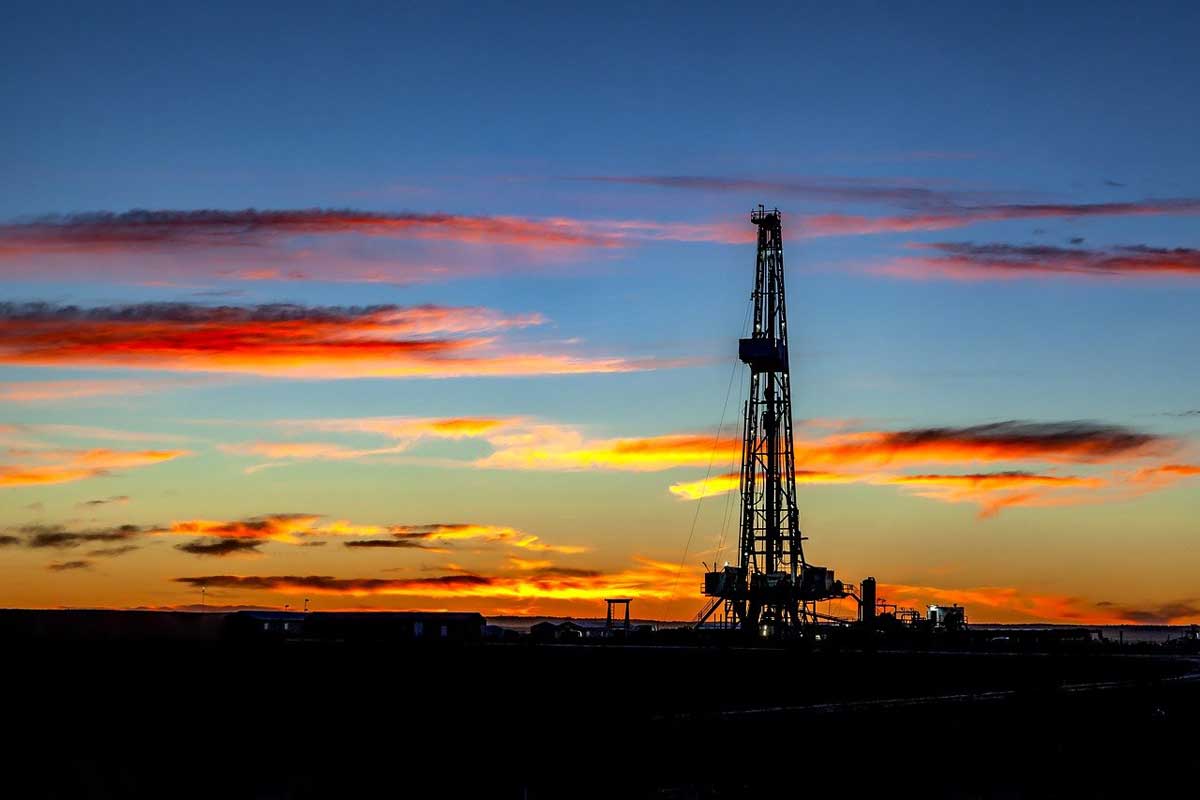 On the anniversary of Russia's invasion of Ukraine, Greenpeace campaigners in the U.S. and offices around the world are warning of the rapid expansion of fossil fuel projects and multiple conflicts that could follow as a result.
The past year has seen nations worldwide united in condemning Russia's invasion of Ukraine and attempted illegal annexations. It has also seen Big Oil make record profits of almost US $200 billion as a result of the war and governments doubling their spending on fossil fuel subsidies while approving new oil and gas projects. These include so-called carbon bombs, projects that could pump at least 1bn tonnes of CO2 emissions over their lifetime, which – if unstopped – would drag the world beyond the 1.5°C heating target and are bound to ignite new conflicts as warned in a report by the U.S. Intelligence Council.
In 2022, the U.S. exported more fossil gas to the EU than ever before. In 2023, the U.S. is projected to export more fossil gas than any other country due to production in the Permian Basin — North America's largest carbon bomb located in Texas and New Mexico.
Rapidly greenlighting fossil gas infrastructure in the U.S. and around the globe will have long-term dire climate and health consequences by locking us into decades of emissions that are all but guaranteed to push the world well past climate-safe thresholds.
"The answer to transitioning off of Russian oil and gas is not to outsource pain and suffering to another country but to accelerate the transition to renewable energy and rehabilitate off poisonous fossil fuels. Governments around the world cannot continue to look the other way as fossil fuel CEOs sacrifice frontline communities like those in Louisiana and Texas," said John Noël, Senior Climate Campaigner at Greenpeace USA. "The reckless expansion of oil and gas expansion in the Permian Basin and Gulf South stands to overshadow any environmental progress made by the Biden administration to date. The stunning amount of new LNG export deals being made underscores the climate hypocrisy of the Biden era. We cannot meaningfully address the climate crisis while simultaneously sanctioning limitless production and export of oil and gas."
Beyond the European Union, where Permian Basin imports are detrimental for climate targets, planned gas exports include Mexico, as well as to East Asia.
"Last year's gas bonanza is threatening us with geopolitical instability. Mexico's new planned pipeline will not simply import U.S. gas, but it will deliver a blow to Latin American sovereignty, granting foreign oil and gas companies a foothold in our affairs, it will also imply that Mexico will assemble Permian LNG exports, absorbing environmental and social liabilities." warned Gustavo Ampugnani, Executive Director at Greenpeace Mexico.
Other carbon bombs that are being tapped following last year's assault on Kyiv include Australia's Woodside gas fields in the Burrup Hub project, which poses multiple risks to marine ecosystems, including UNESCO-listed marine parks and endangered whale and turtle habitats, with imports planned as far as Germany.
In the Democratic Republic of Congo, in the relentless expansion of the fossil fuel industry and only two months after Russia's invasion of Ukraine, the government had launched a massive auction of 30 oil and gas blocks, overlapping Indigenous lands and peatlands, threatening the release of at least 3 billion tonnes of carbon – more than the entire annual emissions of European Union countries.
"The expansion of the fossil fuel industry is a perpetuation of conflict and injustice elsewhere. Oil and gas extraction has a lasting legacy of violence and destruction, from the Sudanese Civil War, the killings of Indigenous communities in Nigeria's Ogoniland to contemporary conflicts such as in Mozambique. Clearly, neo-colonial models of extracting fossil fuels at any cost have to come to an end," said Melita Steele, Programme Director at Greenpeace Africa.
AUKUS is on 'dangerous path' with nuclear subs deal
The United States, Australia and the United Kingdom are traveling "further down the wrong and dangerous path for their own geopolitical self-interest," China's Foreign Ministry said, responding to an agreement under which Australia will purchase nuclear-powered attack submarines from the U.S. to modernize its fleet.
Spokesperson Wang Wenbin said the arrangement, given the acronym AUKUS — for Australia, the United Kingdom and the United States — arises from the "typical Cold War mentality which will only motivate an arms race, damage the international nuclear nonproliferation regime, and harm regional stability and peace," writes 'The Washington Post'.
AUKUS is one of several U.S.-led security arrangements that have drawn fire from Beijing, which routinely rails against regional blocs from which it is excluded as vestiges of the Cold War.
"The latest joint statement issued by the U.S., U.K., and Australia shows that the three countries have gone further down the wrong and dangerous path for their own geopolitical self-interest, completely ignoring the concerns of the international community," Wang told reporters at a daily briefing.
U.S. President Joe Biden flew to San Diego to appear with Australian Prime Minister Anthony Albanese and British Prime Minister Rishi Sunak as they hailed an 18-month-old nuclear partnership that enables Australia to access nuclear-powered submarines, which are stealthier and more capable than conventionally powered vessels, as a counterweight to China's military buildup.
Biden emphasized the ships would not carry nuclear weapons of any kind. "The three countries claim that they will abide by the highest nuclear non-proliferation standards, which is pure deception," Wang said, accusing the three of "coercing" the International Atomic Energy Agency into giving its endorsement.
Australia's defense minister said AUKUS was necessary to counter the biggest conventional military buildup in the region since World War II. Australian officials said the deal will cost up to $245 billion over the next three decades.
Recent days have seen officials from President Xi Jinping down issue dire pronouncements on U.S. China relations and Chinese security in general.
Foreign Minister Qin Gang warned Washington of possible "conflict and confrontation" if the U.S. doesn't change course to mend relations strained over Taiwan, human rights, Hong Kong, security, technology and the Russian invasion of Ukraine.
A day earlier, Xi told delegates of China's rubber-stamp legislature that "Western countries led by the United States have implemented all-round containment, encirclement and suppression of China, which has brought unprecedented grave challenges to our nation's development."
Xi said it was necessary to modernize the armed forces and "build the people's army into a great wall of steel" that protects China's interests and national security. Xi also reiterated China's determination to bring Taiwan under its control by peaceful or military means amid rising concern abroad over a possible attack on the island Beijing claims as its own territory.
China must "resolutely oppose interference by external forces and Taiwan independence separatist activities, and unswervingly promote the process of reunification of the motherland," Xi said.
China accused the UK, US and Australia of 'going down a dangerous path' today after the historic nuclear submarine deal. Beijing's Foreign Ministry said the AUKUS pact breaks the non-proliferation treaty and is evidence of a 'typical Cold War mentality,' London's 'The Daily Mail' expresses British approach.
Security minister Tom Tugendhat risked inflaming tensions further by insisting that China is a 'threat' – despite a government review carefully avoiding using the word.
Britain's fleet of nuclear-powered hunter-killer submarines could be doubled as part of a landmark deal with the US and Australia. As part of the deal, military chiefs are pushing to increase the size of the UK's hunter-killer submarine fleet from seven to as many as 20.
The vessels will not be nuclear-armed and the "Treaty on the non-proliferation of nuclear weapons" (NPT) allows the transfer of fissile material for non-weapons use, like naval propulsion, without the need for monitoring by the UN watchdog, the International Atomic Energy Agency.
However, in a series of tweets, the Chinese mission to the UN said the move clearly breached the 'object and purpose' of the NPT: "The irony of AUKUS is that two nuclear weapons states who claim to uphold the highest nuclear non-proliferation standard are transferring tons of weapons-grade enriched uranium to a non-nuclear-weapon state, clearly violating the object and purpose of the NPT."
Bloomberg: U.S. fights for influence in Africa
President Joe Biden's administration is stepping up a campaign to build American influence in Africa, where the US has lost ground to its main rivals in what's starting to look like a new Cold War, notes Bloomberg.
At a December summit with the continent's leaders, Biden pledged a $55 billion support package for Africa.
The push to engage with the mineral-rich continent comes as Russia's war in Ukraine – and the escalating standoff between the US and China – shake up global diplomacy. Both sides are seeking to win over non-aligned countries in places like Africa.
American officials have raised the Ukraine war with African leaders, and encouraged them to support Kyiv — though many African governments have opted to stay neutral, and some have longstanding ties with Russia that include arms purchases.
The US-China rivalry includes a race to secure minerals that are critical to green energy — Africa has some of the world's biggest supplies — and a dispute over debt relief, as burdens for poor countries rise along with interest rates. Chinese lending to Africa helped countries develop and build infrastructure.
One example is the US focus on democracy promotion – it recently promised $165 million to support fair elections in Africa – combined with warnings about the destabilizing role of Russia's Wagner Group, which is active in countries including Mali and the Central African Republic.
The US campaign is pushing up against deep-rooted ties. Countries like Egypt and Morocco have close trade relations with Russia. South Africa has permitted Russian and Chinese warships to carry out exercises in its waters.
Still, US officials have often shied away from publicly drawing direct contrasts with China.
That's probably because African countries, like many other emerging nations in the Middle East, Asia or Latin America, aren't receptive to a "with-us-or-against-us" approach. Having to pick sides could set back efforts to develop their economies, and they prefer to do business with both great-power camps.
We are witnessing the birth pangs of a new World Order
Unlike in the bipolar world during the Cold War, the behaviour of the majority is the most crucial factor that will determine the structure of the future international order, writes M.K. Bhadrakumar, Indian Ambassador and prominent international observer.
The latest happenings in international politics may seem esoteric, like the secret ceremonies of Knights Templar of the medieval order. But they are anything but abstruse. It has dawned on most rational minds that the conflict in Ukraine is not intrinsic but symptomatic of an epochal struggle consequential to the making of the World Order.
On March 20, British Defence Minister Annabel Goldie stated in the House of Lords that her government would provide Ukraine with shells containing depleted uranium. Indeed, there is a tragic precedent — NATO's use of depleted uranium shells while carpet-bombing Serbia during Yugoslavia's dismemberment. (Today, the highest incidence of cancer in entire Europe occurs in Serbia.)
Britain, chafing under its free fall as a world-class power, is overzealous about power projection, and, fortuitously, Washington also desperately requires a 'game changer' to stave off defeat in Ukraine. But madness has limits. If the Anglo-Saxon bravado translates into action, there is bound to be a fearsome Russian reaction.
Suffice to say, we are tiptoeing toward use of tactical nuclear weapons in modern warfare, with all its horrific implications for South Asia. India must voice concern over the Anglo-Saxon move.
Again, on March 14, the United States, the United Kingdom, and Australia (AUKUS) unveiled the details of their plan to create a new fleet of nuclear-powered submarines. AUKUS is undermining nuclear non-proliferation efforts. Alongside, AUKUS is also preparing for a military showdown with China.
Furthermore, Japan continues to ratchet up its hostile power projection vis-a-vis Russia and China, while simultaneously returning to the path of militarisation which it abandoned after World War II. Whether New Delhi voiced its concerns to the Australian and Japanese Prime Ministers visiting India recently we do not know.
There is another side to this, too. For, AUKUS is coercing the IAEA Secretariat into endorsement on the relevant safeguards issues. This is yet another instance of the Western powers systematically dismantling the United Nations system to serve their geopolitical interests.
Plainly put, the US is replacing the UN with NATO as a global security organisation, anticipating that its capacity to dominate the world body is fast diminishing. NATO's arrival in Asia is already foretold.
Two other major developments last fortnight — the reinvigoration of the "no limits" strategic partnership between Russia and China, and the China-brokered Saudi Arabia-Iran normalisation pact — are of a different genre, but signify the shape of things to come in India's external security environment.
One lifts the veil on the military-political confrontation between Russia and the West which is going to shape international politics in the 21st century, while the second development in India's extended neighbourhood carries a sense of immediacy as the harbinger of international politics being shaped by the many states that do not seek to align themselves with the banners of the opposing sides. Here lies the germane seed of the new world order for countries such as India, stresses M.K. Bhadrakumar.