Tracking malaria and mosquitoes with the help of pregnant women and city dwellers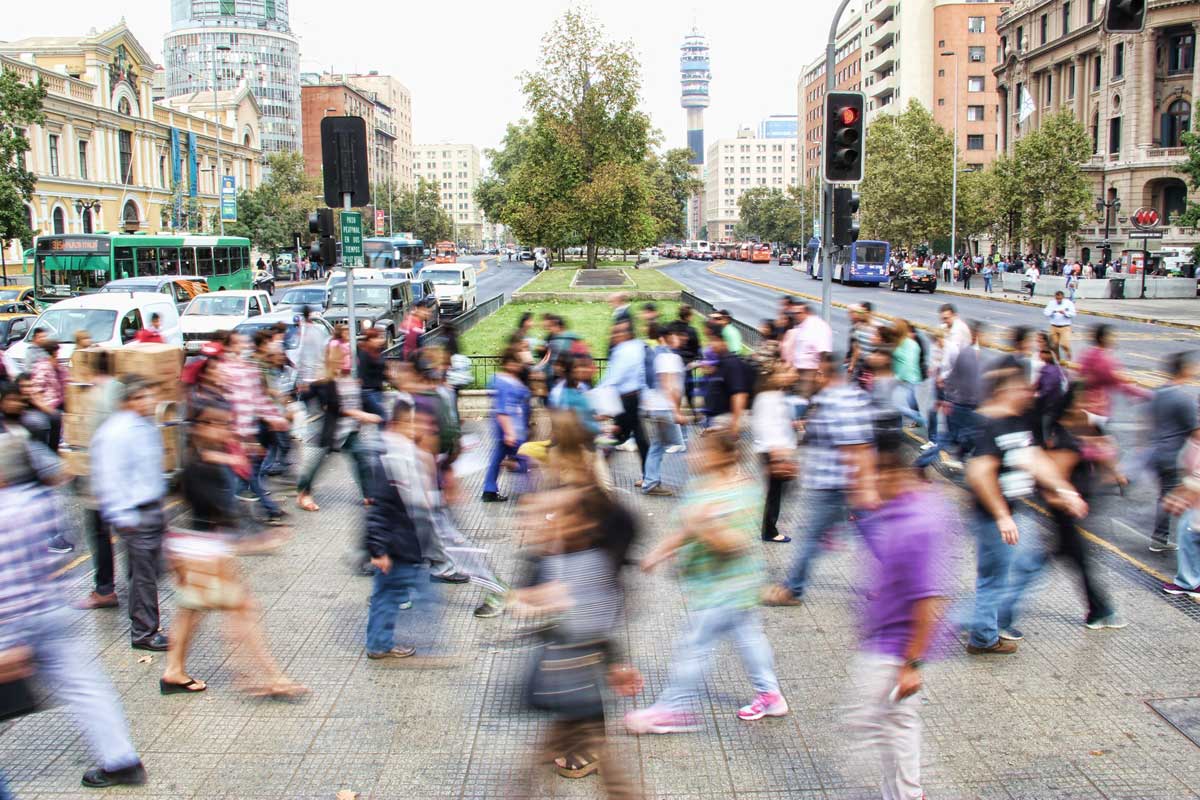 By Tom Cassauwers
Arnau Pujol Vallribera is a Spanish data whiz who used to study galaxies. Now he tracks diseases spread by mosquitoes.
'In cosmology, we use algorithms to better understand the laws of physics and how the universe evolves,' said Pujol Vallribera of the Spain-based Barcelona Institute for Global Health, or ISGlobal. 'Now I use the same algorithms to take action against malaria.'
Small insect, big impact
The World Health Organization (WHO) estimates that malaria killed 619 000 people in 2021. Almost all of them were in Africa.
Include other mosquito-borne illnesses, like dengue or yellow fever, and more than 700 000 deaths a year are tied to these tiny insects.
Researchers like Pujol Vallribera hope that new techniques ranging from complex statistics to ''citizen science'' can improve understanding of the spread of diseases caused by the bite of an infected mosquito.
'We need to know the prevalence and transmission dynamics of malaria in a community to target public health measures,' he said.
That's where an EU-funded project, PregMal, and Pujol Vallribera come in. The idea behind the project is that malaria in pregnant women may serve as the ideal indicator for the prevalence of the disease in a community.
At the moment, calculating the spread of the disease is mainly done in health facilities like hospitals. This so-called passive approach tests patients who have symptoms such as fever. Based on those results, researchers try to estimate how common malaria is in an area.
But this method has limitations. Not everyone with symptoms will go to a hospital to be tested and some people might have malaria but no signs of it. As a result, researchers get a biased view of how many people are infected in an area – either too high or too low – and policy responses can fall short.
Then there is what's called active surveillance. Here, health authorities go to an area and select a representative group of people to test. This paints a more accurate picture of malaria being spread, but it's expensive and hard to organise.
Pregnant stats
Pregnant women, however, might combine the best of both worlds.
Around 80% of pregnant women in Sub-Saharan Africa attend a clinic at least once, reducing the problem of only a biased group getting tested, according to Pujol Vallribera. And because women become pregnant throughout the year, medical authorities get reliable malaria numbers over the whole period.
Finally, in malaria-prone regions testing pregnant women makes sense because the effects of the disease are often stronger in cases of pregnancy, with a major impact on the unborn child's health.
With that data, experts like Pujol Vallribera can better estimate the prevalence of malaria and how it's spreading.
'I used an algorithm adapted from the field of cosmology,' he said. 'It takes into account the population distribution and identifies clusters of infections, just as it would identify clusters of galaxies.'
On top of assessing the prevalence of malaria in a community, the researchers also look at the genomic profile of the disease. They analyse the DNA of the parasite that causes malaria, allowing them to see small variations and mutations in it.
In this way, they can trace where the disease came from. Malaria might, for example, have been eliminated in a certain area, but an infected person coming from another region and getting bitten by local mosquitos can spread the disease all over again.
The main focus of PregMal, which began in April 2021 and runs until late this year, is on Africa. For the past couple of years, team members have been testing their approach in Mozambique.
Out of Africa
Yet mosquito-borne diseases like malaria aren't just a thing of the tropics. Climate change and globalisation mean that, even in Europe, the mosquitoes that spread these diseases are becoming more common. Researchers are particularly worried about the tiger mosquito.
'Tiger mosquitoes are one of the main sources of diseases like dengue, yellow fever and Zika,' said John Palmer, associate professor at Pompeu Fabra University in Barcelona. 'The tiger mosquito is now regularly found in Spain.'
Palmer is coordinating an EU-funded project called H-MIP, short for Human-Mosquito Interaction Project, which tracks these insects and studies how they interact with humans.
The researchers do this primarily in Barcelona, where sightings of the tiger mosquito have increased in recent years. There are now established tiger mosquito populations across the Mediterranean, with sightings extending as far north as the Netherlands.
Spot the stripe
What's new about this five-year project, which runs through March 2025, is that researchers are using regular people to spot the offending mosquitoes.
'It's citizen science,' said Palmer. 'Traditional surveillance methods use traps. But here we learn when people are bitten and how mosquitoes interact with humans.'
Volunteers share mosquito sightings and bites, using an app to track where everything happens. This approach works well in a study on the tiger mosquito because it is easily recognisable by the white stripe along its back, according to Palmer.
H-MIP researchers also use more traditional scientific methods. They interview volunteers and test the DNA of the blood found in trapped mosquitoes.
With this information, they hope to understand better how the mosquitoes behave and how prevalent they are.
Better controls
The eradication of malaria is a priority, with the WHO seeking to reduce cases and mortality by 90% this decade.
New technologies and vaccines are expected to help. Last year, the European Innovation Council awarded a €5 million Horizon Prize on ''Early Warning for Epidemics'' to a project that developed a surveillance tool to combat the threat of mosquito-borne diseases.
Harnessing the power of citizen scientists will also be key to detecting invasive species and tracking how mosquito-borne disease spread.
People's behavioural habits that researchers can identify help shed new light on disease transmission and inform prevention strategies.
Such habits include the types of clothes that people wear, the number of others they interact with and whether they live in urban areas and spend many hours a day in air-conditioned rooms or reside in the country surrounded by plants and wildlife.
'Understanding human-mosquito interaction is going to allow us to make much better decisions on mosquito control and public health,' said Palmer. 'We can, much more precisely, target control measures.'
Research in this article was funded via the EU's European Research Council (ERC) and the Marie Skłodowska-Curie Actions (MSCA). This article was originally published in Horizon, the EU Research and Innovation Magazine.
Cell death, a life-giving event, can also trigger severe disease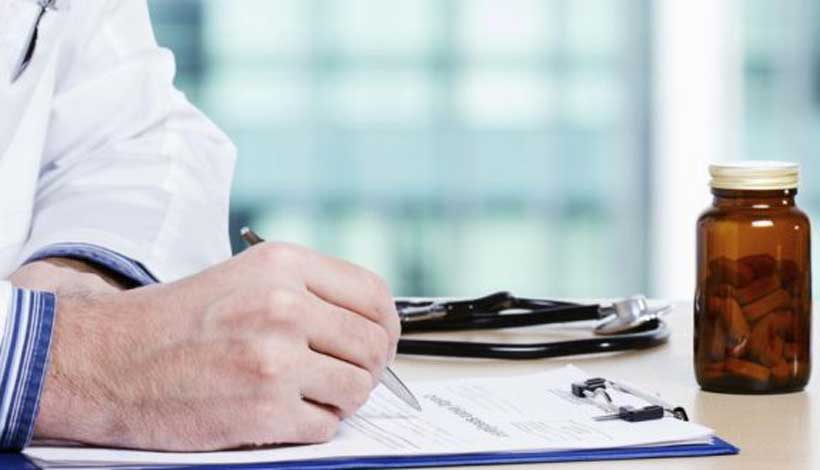 When the body machinery that kills off hundreds of millions of cells a day fails, inflammation and sickness are often not far behind.
By VITTORIA D'ALESSIO
Cell death, which might sound unwelcome, is actually essential for keeping every person alive. The process, tightly regulated by the body, destroys old or damaged cells to make way for new ones. At the same time, cells invaded by microbes are eliminated to fight infections. 'Most people don't realise this, but every second there are about 4 million cells dying in each of our bodies to be replaced with fresh ones,' said Dr Mohamed Lamkanfi, an immunologist in the Department of Internal Medicine and Paediatrics at Ghent University in Belgium. 'Programmed cell death is a fundamental part of life.'
Flawed processes
But the system must work flawlessly for optimal health and sometimes errors occur. These can lead to tissue damage, inflammation and sickness.
For instance, cells might survive beyond their optimal life span and cause an autoimmune disease, stubborn viral infections or even cancer. At the other end of the spectrum, excessive cell death could result in tissue degeneration and cause severe disorders such as Alzheimer's and Parkinson's.
Lamkanfi is particularly interested in pyroptosis, a form of cell death that involves the destruction of important white blood cells known as macrophages, which usually kill invading microorganisms and stimulate other parts of the immune system.
Pyroptosis causes inflammation and, while an inflammatory state is crucial when a person is fighting an infection, it can also be highly detrimental when it happens at the wrong time or in excess. Uncontrolled pyroptosis is linked to chronic inflammatory conditions such as rheumatoid arthritis and familial Mediterranean fever (FMF).
Lamkanfi was principal investigator on an EU-funded project called PyroPop and has a particular interest in FMF, an inherited disorder that usually occurs in people of Mediterranean and Middle Eastern origin, because he has family ties to Morocco.
Personal interest
'You might say that my interest in familial Mediterranean fever is personal,' said Lamkanfi. 'My family originates from Morocco, where the disease is endemic and a huge health burden for many patients.'
In countries where FMF is endemic, between one in 400 and one in 1 000 people is affected by the disease and there are clinics in parts of the Mediterranean dedicated entirely to treating it. Severe bouts of FMF-induced fever can lead to organ damage, joint pain and infertility, among other complications.
Through his work on PyroPop, which was completed in 2021, Lamkanfi has been better able to understand the complex sequence of cellular events that give rise to pyroptosis. A follow-up project called PyroScreen, also funded by the EU, is now under way. The aim of this new research is to find treatments to stave off inflammation.
Lamkanfi is not alone in his quest for treatments to counter the negative effects of cell death. Indeed, finding ways to intervene when programmed cell death goes wrong has been a research priority in many laboratories around the world over the past 20 years and drug trials are now under way.
Researchers are hopeful that remedies will be found within the next 10 years 'so we can better treat some very serious diseases,' said Dr Manolis Pasparakis, a professor of genetics at the University of Cologne in Germany.
Natural demise
Since the discovery almost 200 years ago that cell death is a natural part of life, scientists have zeroed in on many key players of the machinery behind the process. They have identified both genes that regulate cell death and the molecules that precipitate the cascade of events resulting in a cell's destruction.
Healthy, programmed cell death is known as apoptosis and enzymes called caspases play an important part in making it happen. Molecules from this family ensure a careful degradation of a dying cell.
This orchestrated collapse includes deformation of the cell membrane, cell shrinkage and fragmentation of the DNA and all the cell's contents. The cell's corpse – shrivelled but intact – is then quickly swallowed up by neighbouring cells.
The net result is a discrete elimination of a cell that has passed its sell-by date, triggering no immune response from the body.
Exploding cells
The same cannot be said for necroptosis, another tightly regulated form of cell death. There is nothing quiet or discrete about it.
'Cells undergoing necroptosis rupture and dump their contents into the space between cells and this becomes dangerous,' said Pasparakis. 'The exploded contents act on receptors on neighbouring cells and induce inflammation and tissue damage.'
He is principal investigator of the EU-funded Necroptosis project, which is exploring the role of cell death in immunity and inflammation. The initiative, which began in 2018, runs through September this year.
In 2009, Pasparakis and his team discovered the pro-inflammatory properties of necroptosis by accident while studying genetically modified mice.
'We expected to have mice that would be resistant to cell death, but we found the opposite,' he said. 'The mice developed a very severe inflammatory response, causing sickness and death.'
Today, the pros and cons of necroptosis are better understood.
'We know it's important in the body's defence against viruses: a cell must die fast when it's infected by a virus, before the virus has a chance to replicate, and necroptosis is a great way to facilitate a quick death,' Pasparakis said. 'On the other hand, necroptosis is also a highly inflammatory type of cell death, so when it happens in excess it can trigger severe disease.'
While evidence that this is the case comes from mouse studies, whether necroptosis causes human disease has yet to be confirmed. Proof may come from clinical trials happening now.
'The whole science community is waiting anxiously to see the results,' said Pasparakis.
Positive results promise to revolutionise the treatment of many debilitating diseases.
'Once we've found a way to block the faulty cell-death machinery, we should see an impressive clearing of pathology [sickness] from the body in certain inflammatory diseases,' said Lamkanfi at Ghent University. 'We have already seen this in mice.'
By extension, that could mean 'new therapies and diagnostics for millions of people suffering from chronic inflammatory diseases, from gout and heart disease to neurodegenerative conditions,' he said. 'The impact could be remarkable.'
The article was originally published in Horizon, the EU Research and Innovation Magazine.
Tackling rising anxiety, burnout and depression in the workplace
European researchers are developing online tools to help small and medium-sized enterprises improve the mental health of employees.
By Andrew Dunne
Ask a person working in a small business how things are going and the question might prompt a mix of responses. On the one hand, work in a small organisation can be enjoyable, exciting and creative. On the other, it's often lonely, hectic and stressful.
For Ella Arensman, something about the nature of small and medium-sized enterprises (SMEs) – whatever the sector – makes their employees vulnerable when it comes to psychological and emotional well-being. Unlike bigger companies, SMEs often lack dedicated support in this area.
Small firms, big tests
Arensman is professor of public mental health at University College Cork in Ireland and coordinator of the EU-funded MENTUPP project, which began in 2020 and runs through this year. With partners from across Europe, the initiative is trailblazing a new approach to helping SMEs tackle worker mental-health troubles including depression.
'We hope MENTUPP can support people with their mental health,' Arensman said. 'Then maybe the progression of depression can be reversed.'
The EU is home to around 23 million SMEs, defined as business that have fewer than 250 employees and annual turnover of no more than €50 million. Ranging from construction companies and hauliers to cafes and hairdressers, they make up more than 90% of EU businesses.
For four decades, Arensman has led international work into self-harm, suicide, depression, anxiety, substance misuse and the stigma surrounding mental health at work.
She has observed a rising trend in such challenges faced by workers, with serious consequences for the individuals themselves and for wider society.
Depression and anxiety are now the most prevalent psychological and emotional troubles faced in the workplace. One in five workers reports poor mental health.
The problem has only been exacerbated by the COVID-19 pandemic that broke out in 2020. Add to this the current cost-of-living crisis caused by high inflation and the result is a perfect storm for mental health.
The knock-on cost to the economy through lost productivity and absenteeism is eyewatering. According to World Health Organization global estimates, $1 trillion (around €940 billion) in work-place productivity are lost each year as a result of depression and anxiety.
Against this stark backdrop, attention at the EU level is now focused on intervention, which is where MENTUPP has a role to play.
Three vulnerable sectors
The project provides a free, online resource for SME employees. The goal is to plug a gap in well-being support in three sectors where workers are deemed particularly vulnerable: construction, health and information technology.
In 2019, Arensman published a study on work-related risk factors associated with suicide. Since then, she has been on a mission to improve support.
'I just realised we needed to do much more work upstream before people get into these suicidal crises,' Arensman said.
The MENTUPP team is drawing inspiration from a suicide-prevention programme first developed in Australia to help construction workers open up about anxiety, depression and suicidal thoughts.
For the past decade ''Mates in Construction'' (MIC) has been challenging stigmas surrounding mental health and raising awareness of techniques to boost well-being in a traditionally male-dominated sector where such conversations can be hard to foster.
Arensman calls its work as ''exceptional'' in breaking down barriers and increasing the number of workers accessing support.
A 2020 report by MIC and Melbourne University found that, since the ''Mates'' programme was introduced, suicide rates among construction workers across Australia had declined by almost 8%, bringing the level closer to the male average for many Australian states.
Arensman is now testing MENTUPP's own online support system. This offers hundreds of evidence-based materials, ranging from suggestions for destigmatising conversations about mental health in the workplace to increasing well-being for SME employees.
Tailor-made tips
In Barcelona, Spain, Dr Beatriz Olaya has diagnosed similar mental-health challenges faced by SME workers.
'When we went into these small businesses, we realised there was just a huge need,' said Olaya, a clinical psychologist. 'People need psychological support and they very often don't know how to access it.'
She coordinates an EU-funded project called EMPOWER that tackles similar issues as MENTUPP and also began in 2020. Running until mid-2024, EMPOWER is an eHealth platform featuring a website, an app, an online video and text resources.
After registering with the site or app, a person completes a series of questionnaires that help the project team to elicit details about current stress levels, depression, anxiety, sleep and psychosocial risk factors.
From there, the EMPOWER system creates a series of tailor-made tips to help people feel better. There is also support for those on sick leave as a result of mental-health problems.
When logging in each day, the user is prompted to indicate how he or she feels before being guided through psychological techniques to help lift spirits or keep the person on track. These include breathing and relaxation exercises plus popular daily goal-setting tasks to increase motivation.
'If you decide to run twice a week, by setting this new habit to improve your mood, the app reminds you and rewards you,' Olaya said.
Some of the tips are based on cognitive behavioural therapy, which teaches skills for coping with difficulties by focusing on how thoughts, beliefs and attitudes affect feelings and actions.
Olaya and the team have developed EMPOWER with businesses in Finland, Poland, Spain and the UK. Multi-language versions of the app are now being tested with more than 600 people in the four countries.
'We want to show that it's both low-cost and effective,' Olaya said.
Hopeful signs
As for MENTUPP, its support system also includes an app and the whole package is still being tested. Results are due later this year.
Arensman then expects further improvements and refinements to be made before the system can be deployed much more widely. In a positive preliminary sign, she recalled how a small Irish construction company that has used the package was better able to support the mental well-being of one of its workers.
'They told us that, if they hadn't had these resources, they would not have identified the warning signs,' Arensman said. 'With these resources, they could better identify what was going on and intervene.'
Feedback from other users in MENTUPP's partner countries has been similarly encouraging. Arensman is hopeful that the project will ultimately prove as effective as ''Mates'' in Australia in reducing self-harm and suicide and increasing job satisfaction and productivity.
'We're not there yet, but we will be very soon we hope,' she said.
The article was originally published in Horizon, the EU Research and Innovation Magazine.
As bird flu surges in Europe, race is on to stop the spread
With tens of millions of poultry culled every year to contain avian influenza, scientists are rushing to find new ways to protect flocks from infection and avert a human pandemic.
By VITTORIA D'ALESSIO
Researchers are learning important lessons about how bird flu spreads and the characteristics of the virus in Europe.
Bird flu is on the rise throughout the world and the consequences for both migratory birds and domestic poultry are devastating.
In Europe, over 2 467 outbreaks were reported in poultry in 2021-2022, resulting in the slaughter of 48 million domestic birds in 37 countries. It was the largest bird flu epidemic so far observed on the continent. In Germany alone, 2.3 million birds were destroyed in 2021.
Farmer fears
'When it affects your flock, the consequences for the farmer are devastating,' said Wolfgang Schleicher, managing director of ZDG, the central association of the German poultry industry. 'Not only does it hurt emotionally when a positive infection is detected and you are forced to kill all your birds, but it hurts financially too.'
Until this decade, bird flu was a sporadic visitor to Europe. But now farmers face the constant threat of business disruption. In Germany, one of the EU's biggest poultry producers, a farmer receives partial compensation for the losses and costs resulting from the culling of birds. But as losses rise, so do insurance premiums.
In addition, the high costs of cleaning and disinfecting barns after an outbreak must be borne primarily by the farmer. And after a cull, farms are prohibited from keeping animals for about 30 days. In short, the price a farm must pay for a bird flu infection is high and pushes the operation to its limits. 'The fight against avian influenza is at the top of our priorities,' European Health Commissioner Stella Kyriakides said last month when announcing new EU rules on the vaccination of animals to curb the spread of the disease. 'These outbreaks are causing enormous damage to this agricultural sector and hamper trade.' So far, just one vaccine is authorised in the EU against bird flu. The new EU rules, which will enter into force on 12 March, will allow the movement of animals and goods from businesses and zones where vaccination has taken place. It's not just farmers who are feeling the pinch. Consumers are noticing increases in the prices of chicken meat and eggs, and sometimes shortages on supermarket shelves.
Then there's the worry of infection spilling over into the human population. Given the opportunity, the virus could mutate and become more infectious to humans, perhaps even triggering a pandemic.
All of which makes EU scientists intent on finding ways to bring bird flu to heel.
Transmission of the virus happens in two ways – directly with airborne particles of it moving from bird to bird and indirectly through contaminated material such as farm equipment. But until recently, the exact mechanisms of transmission have remained poorly understood.
New knowledge
Professor Thomas Mettenleiter coordinated the EU-funded DELTA-FLU project, which set out to fill in the knowledge gaps. The five-year initiative, which ended in late 2022, brought together experts from Belgium, Germany, Italy, the Netherlands, Sweden, the UK, the US and Hong Kong.
'Highly pathogenic avian influenza has been a major animal disease for quite some time, but this has been particularly true over the past five years,' said Mettenleiter, a German virologist.
Previously, migratory birds from Asia spread the virus to domestic birds in a seasonal pattern, with periods of low risk in summer. Infection has now changed from rare, sporadic outbreaks to a situation of continuous risk.
Often, this leads to domestic poultry being culled. If the virus is found in a flock, every bird must be destroyed. And when bird flu is detected in an area, either in wild birds or on commercial premises, birds that would otherwise roam free are routinely ordered to quarantine in barns.
'But our study has shown that it's frequently human activity and not direct infection from wild birds that causes new incursions of the virus,' said Mettenleiter, who is president of the FLI Federal Research Institute for Animal Health in Germany.
People carry the virus into premises on contaminated shoes, clothes, machines, animal feed and bedding, he says.
More care must be taken when handling poultry and biosecurity measures need to be stepped up, according to Mettenleiter. To this end, he and his team have drafted guidelines for higher hygiene standards for personnel working with flocks in lockdown. The hope is that these guidelines will be adopted Europe-wide.
Current wave
While strains of bird flu have probably existed for millennia, the variant that kickstarted the current wave of outbreaks – A(H5N1) – emerged in 1996 in China as a result of the rapid expansion of the commercial duck and poultry sectors. It then spilled over to wild birds and – only rarely – to humans.
This highly contagious variant has now branched off into many sub-variants that occur primarily in commercial poultry and wild water birds.
The virus is classified as either high or low pathogenic (HPAI or LPAI) depending on its genetic characteristics and ability to cause disease and mortality in chickens. Poultry infected with LPAI viruses may show mild signs of the disease or none at all, while HPAI infections can cause severe disease and death.
To complicate matters, LPAI viruses can mutate into other highly pathogenic strains, making it vital for outbreaks to be managed promptly. Both HPAI and LPAI can spread quickly through flocks.
DELTA-FLU unpacked the genetic makeup of the bird flu strains currently prevailing on the continent. Using whole-genome sequencing techniques, the researchers made the surprise discovery that bird flu in Europe is a ''swarm incursion" – in other words, there are many variants circulating (more than 15 in Europe).
From this, the researchers demonstrated that variants are blending their genetic material to create new sub-variants. Worryingly, since 2016, some of these mutated viruses have spilled over into other animals, including foxes, minks and seals. Globally, there have been at least 200 recorded cases in mammals.
Encouragingly though, bird flu remains poorly adapted to humans. Infections in humans do occur from time to time, but they are rare and usually happen only after close, prolonged and unprotected (no gloves or other protective wear) contact with infected birds.
Pig link
A bird flu pandemic is unlikely to arise unless the virus first becomes established in an intermediary mammal – most likely a pig. Pig cells have qualities that make it possible for viruses from both birds and humans to take hold and replicate.
'The worry is that one day a pig will act as a mixing vessel, co-hosting flu viruses from both birds and humans,' said Mettenleiter. 'This could result in a novel reassortment – a hybrid virus with genetic material from both viruses.' Scientific work on more bird flu vaccines for poultry is taking place in parallel with persistent deliberations by governments in Europe about the merits of vaccination to counter the disease. Vaccinating animals against disease can lead to trade barriers in export markets. That's because of concerns in some importing countries that vaccinated animals can still contract a disease and spread it.
In this context, surveillance remains extremely important, according to Mettenleiter.
Research in this article was funded by the EU. The article was originally published in Horizon, the EU Research and Innovation Magazine.