Bangladesh has been boasting the highest economic growth rates among the countries of South Asia over the past 10 years. The nation's GDP per capita has reached USD 2,500, a number that surpasses those of the neighboring India and Pakistan. Dhaka is keen on fostering relations with Beijing, New Delhi and Washington concurrently. However, amidst the ongoing tectonic shifts in the global political system and economy, excessive diversification of relations is likely to harm their efficiency.
Ports open for all
The internal political crises in Pakistan and Myanmar have somewhat halted China's joint initiatives with these nations, including the improvement of transport infrastructure—motorways, railroads, and seaports in the strategically important Bay of Bengal. Because of its geographic location, large population and impressive economic indicators, Bangladesh has attracted Beijing's attention as a promising destination for the Belt and Road Initiative. In October 2016, Chinese President Xi Jinping visited the country, effectively signaling Chinese businesses and state corporations to launch full-scale operations there. In July 2019, Bangladesh Prime Minister Sheikh Hasina visited Beijing and reiterated her intention to deepen the partnership in trade, investment, defense and infrastructure.
As of 2022, more than 500 Chinese companies were active in Bangladesh building roads, bridges, tunnels, power plants, and modernizing seaports. As reported by Chinese Ambassador to Bangladesh Li Jiming, the amount of Chinese investment in the country's economy in 2021 tripled as compared to 2020, reaching USD 1.26 billion. This became possible largely due to a significant improvement in the investment climate and the ubiquitous introduction of public-private partnerships. In total, the list of investment projects has more than 60 positions, and the total amount of possible investments exceeds USD 40 billion.
The Padma Bridge Rail Link Project with an eponymous multi-purpose bridge, connecting the southwest with the northern and eastern regions, can be seen as the flagship project. In the future, the plan calls for establishing regular high-speed traffic between Dhaka and Kolkata, India. Increasing the connectivity of the different areas will allow a fuller use of the economic potential and improve living standards of the population in the areas lying far away from the capital. The bridge itself (more than 6 km in length, installed on 42 underwater pylons for rail and road traffic, its cost reaching USD 3.6 billion) is currently the most sophisticated engineering structure in the country. The inaugural event was held in June 2022.
Another priority is the implementation of high-speed Internet networks throughout Bangladesh in accordance with the government's Digital Bangladesh concept, with the help of China International Railway Group (CRIG) and Huawei.
An important area of international cooperation is the Payra Port project in the south. However, the fate of the project has not yet been finalized. The cost of construction, according to the original plan, ranged from USD 11 and USD 15 billion, which prompted the government to announce a waiver of deepwater port status in 2021, to speed up the commissioning of the facility and to reduce the costs. The modified version retains the bridge over the river, the road and access railroads, along with a 75-kilometer-long canal. Nevertheless, the construction of residential neighborhoods, a recreational area, social infrastructure, an airport, a container terminal and a liquefied natural gas storage facility has been cancelled for the time being. The laying of a railroad from Payra to Dhaka is possible only by 2030. According to the adjustment, ships with a draft of up to 18 m are to be received in the port of Matarbari, with the construction currently carried out at the expense of Japanese investors, and then the cargo will be delivered by lighters to the ports of Payra, Mongla and Chittagong. However, there are no guarantees of this initiative's implementation either.
So far, until the situation becomes clearer, Chinese businesses have mostly preferred to move much of cargo turnover to Chittagong. There is speculation that the Sheikh Hasina government has decided to take this step to reduce China's influence and to reassure its Indian partners.
Nevertheless, it is too early to discount the Greater Payra project: Dhaka is exploring the possibility of a port-based economic development zone that would house clothing, footwear and pharmaceutical plants, cement and oil refineries, a coal-fired thermal power plant, fish processing and fertilizer production facilities, as well as ship repair facilities. In this form, Payra could have a significant positive influence on the national socio-economic development—but again it all rests on the source of funding.
Diverse plans
During his visit to Bangladesh in August 2022, then-Chinese Foreign Minister Wang Yi met the country's leadership to discuss the issues of trade and economic cooperation development, support for infrastructure building, as well as the repatriation of Rohingya refugees. The head of Chinese diplomacy called Dhaka a "strategic development partner" and pledged to support the country's interests in various international venues. As a measure of assistance, it was agreed that 98% of Bangladeshi goods and services offered on the Chinese market should be brought under the duty-free arrangement. The two sides have signed cooperation agreements and memoranda of understanding in cultural and humanitarian exchange domains, infrastructure construction, as well as the response to natural and man-caused disasters.
According to the Foreign Ministry of Bangladesh, China will provide maximum assistance to resolve the crisis caused by the mass influx of Rohingya refugees. Since the early 2021 alone, some 700,000 people have migrated from the border areas of Myanmar to Bangladesh after the military took over in Myanmar early in 2021. Quite possibly, Beijing expects to reach agreements with Nay Pyi Taw on security guarantees for some of the refugees who are not associated with insurgents and terrorists, and their subsequent accommodation in Myanmar areas, specifically designated by the military authorities.
It is noteworthy that amid the deepening crisis in the Taiwan Strait, the Bangladeshi authorities affirmed their commitment to the "one China" principle. Taiwan's representative office in Dhaka had been closed even earlier, in 2008. This was the main condition for expanding the partnership with China.
China accounted for three-quarters of Bangladesh's overseas arms purchases between 2010 and 2021. The deals are close to USD 3 billion (USD 1 billion with Russia); this includes the agreement to buy two submarines, frigates, anti-ship and anti-aircraft missiles, and fighter jets. All of the combat systems are obsolete, but Bangladeshi personnel are not yet qualified to operate even this equipment. As a result, the cost of training, skill-raising programs, maintenance and repair exceeds the cost of acquisition, but any other equipment imported is even more complicated and expensive. The U.S. proposal to supply Apache helicopters and various classes of guided missile weapons to Bangladesh is hardly feasible in the foreseeable future.
Who has been ensnared?
Beijing's initiatives to develop cooperation with Dhaka have caused concern in some countries, primarily in India, where the possibility of a Chinese naval base at one of the ports is now contemplated. However, PRC officials assure that Bangladesh will not become a "jewel in the necklace" of possible military bases abroad, and there are currently no plans to build a defense facility or station PLA units. The Japanese newspaper Nikkei has also reported on the imminent establishment of a missile maintenance facility in the country to maintain and upgrade the missiles previously purchased from China. However, this can hardly be seen as a significant military facility or a sign of expansion.
The next popular criticism of Bangladesh-China cooperation is the potential "debt trap" and the loss of sovereignty to a certain extent. Indeed, the underdeveloped infrastructure, including transport and energy infrastructure, is a significant constraint to the economic growth of Bangladesh. The country is currently experiencing difficulties due to a significant rise in fuel prices and a dramatic reduction in electricity generation. Foreign exchange reserves were depleted by 11% in 2022. The main budget revenues are associated with the export of textiles, clothing, footwear and other light industry products, but in the current context of general austerity the consumption of such goods has decreased significantly across the world; there is also instability of logistics routes.
The size of Dhaka's international debt has already exceeded USD 62 billion. According to Finance Minister Mustafa Kamal of Bangladesh, the government should account for the experience of Sri Lanka and Pakistan and think about additional loans. To restructure the liabilities and put the economy of Bangladesh back on a sound footing, USD 4.5 billion will supposedly be borrowed from the International Monetary Fund, the World Bank, the Asian Development Bank and the Japan International Cooperation Agency. It is important that Japan is the main holder of Bangladesh's foreign debt that exceeds USD 10 billion (2.5% of its GDP). Obligations to Chinese creditors alone amount to USD 4 billion, or 1% of GDP, which is obviously not enough for the "debt snare". The Bangladesh Ministry of Finance even had to clarify the Financial Times report on the alleged catastrophic increase in the size of its debt to China. The Ministry noted that any foreign project undergoes a thorough expert evaluation of its feasibility, usefulness for the country, and acceptability of financial terms, so unequal cooperation is simply not possible.
Interestingly enough, back in 2015-2016, a quarter of all foreign direct investment in Bangladesh came from the United States, and another 15% was provided by the United Kingdom. Western aid and subsidies decreased significantly due to the development of Sino-Bangladeshi ties under the Belt and Road Initiative and the aggravation of the Rohingya crisis. Nevertheless, some 14.5% of the country's exports are still sent to the U.S. (as well as to Germany).
In April 2022, Foreign Minister Abdul Momen visited Washington, D.C., where he met with Secretary of State A. Blinken. The focus was on supporting democracy and civil society in Bangladesh. In January 2023, the Royal Navy's patrol ship Tamar visited Chattogram Naval Station as a sign of friendship and maritime security cooperation in the Bay of Bengal.
Given Bangladesh's important strategic role, we can expect increased attention to the country from the U.S. and its allies, including, as part of this initiative, with a view to build a "free and open Indo-Pacific region". The West will logically take advantage of Dhaka's desire to reduce its debt burden and diversify its sources of income.
***
Today, Beijing is Dhaka's virtually only partner of in developing socially and economically critical infrastructure, although the country's government is trying to diversify the geography of its partners in every possible way. China also accounts for about 40% of all imported products and at least 25% of the country's stock market. Both major parties in Bangladesh are unanimously in favor of a bilateral partnership with China. However, local politicians are divided over the neighboring India.
Nevertheless, it is premature to talk about Bangladesh's unequivocal entry into the orbit of Chinese influence as Dhaka cannot yet afford to choose an only strategic partner. However, it seems that the "sonar Bangla" (golden Bangladesh) dream can only be realized in case of internal political stability. It is difficult to expect the West, which emphasizes liberal values irrespective of cultural specificities and historical experience, to abstain from interference in the nation's internal affairs if the government in Dhaka pursues an excessively independent course. It is also worth noting that Dhaka has refrained from condemning Russia and is pinning its hopes on the bilateral ties with Moscow in the field of military-technical cooperation, energy and agriculture. In this regard, the attention of Washington and allies to Bangladesh in the near future seems assured.
From our partner RIAC
Impact of Multinational companies on Pakistan
Multinational companies (MNCs) have had a significant impact on Pakistan's economy since the country's liberalization and opening up to foreign investment in the 1990s. Overall, the impact of MNCs on Pakistan can be seen as mixed, with both positive and negative effects on the economy and society.
Multinational companies (MNCs) are firms that operate in multiple countries, including Pakistan, and are usually headquartered in developed countries. They have the capability to invest large amounts of capital, technology, and expertise, which can significantly impact the host country's economy. MNCs, bring foreign direct investment (FDI) to Pakistan, which is essential for economic growth.
The presence of MNCs in Pakistan has had a positive impact on the economy in various ways. They have contributed to the development of infrastructure, which has helped to improve the country's business environment. MNCs have also helped to increase exports, which has led to an increase in foreign exchange reserves. Additionally, they have introduced modern technologies and practices, which have enhanced productivity and efficiency in the local industries.
One of the significant impacts of MNCs on the Pakistani economy is their contribution to employment generation. MNCs have created jobs for the local population, which has helped to reduce unemployment and poverty. According to the State Bank of Pakistan, the number of people employed in the manufacturing sector, where most MNCs operate, has increased by 2.8% in the fiscal year 2020-21. This growth can be attributed to the expansion of MNCs in the country.
The presence of MNCs in Pakistan has also led to the transfer of skills and knowledge to the local workforce. MNCs employ highly skilled professionals who share their knowledge and expertise with local employees. This transfer of skills and knowledge helps to enhance the human capital of the country, which is essential for economic growth.
Furthermore, MNCs have a significant impact on the tax revenue of Pakistan. MNCs pay corporate taxes, which contribute to the government's revenue. According to the Federal Board of Revenue, the contribution of MNCs to the country's tax revenue has increased by 19.9% in the fiscal year 2020-21. This increased tax revenue can be attributed to the expansion of MNCs in the country.
MNCs have negative impacts on the environment and may exploit natural resources. The entry of MNCs into the Pakistani market has increased competition for local firms, making it difficult for them to compete with well-established global brands
MNCs have been accused of exploiting labor and natural resources in Pakistan. There have been reports of low wages, poor working conditions, and environmental damage associated with MNC operations in the country.
The current situation of multinational companies (MNCs) in Pakistan is mixed. On one hand, Pakistan has been successful in attracting foreign investment in recent years, with MNCs investing in various sectors of the economy such as telecommunications, energy, and infrastructure. On the other hand, Pakistan still faces a number of challenges that can impact the operations and growth of MNCs.
One of the major challenges faced by MNCs in Pakistan is the weak and uncertain regulatory environment. The country's legal and regulatory framework is often viewed as complex and difficult to navigate, which can make it difficult for MNCs to operate and make long-term investments. In addition, corruption and lack of transparency in the regulatory environment can increase the cost of doing business and reduce investor confidence.
Another challenge is the inadequate infrastructure in Pakistan, which can make it difficult for MNCs to operate efficiently.
Furthermore, Pakistan has faced security challenges that can impact the operations and growth of MNCs. Terrorism, political instability, and sectarian violence can increase the risk of doing business in the country and deter foreign investment.
Despite these challenges, there are opportunities for MNCs in Pakistan, particularly in sectors such as agriculture, healthcare, and tourism. The country has a large and growing population, a strategic location, and abundant natural resources, which can make it an attractive destination for foreign investment.
The impact of multinational companies (MNCs) on the thinking of people in Pakistan can be both positive and negative, depending on various factors such as the nature of the company's operations, its business practices, and the local cultural and social context.
On the positive side, MNCs can bring new ideas and practices to Pakistan and can help to expose people to different ways of thinking and doing business. They can also bring job opportunities and skills development to local communities, which can have a positive impact on the local economy and people's quality of life.
Moreover, MNCs can help to promote cultural exchange and understanding between Pakistan and other countries. For instance, MNCs may bring in employees from different parts of the world, exposing local employees to different cultures and perspectives. This can lead to increased tolerance and diversity in society.
On the negative side, MNCs may lead to negative consequences for local communities and the environment. MNCs may contribute to the marginalization of local businesses and industries, leading to the loss of local cultural and economic practices. This can have a negative impact on people's sense of identity and belonging.
The impact of MNCs on the thinking of people in Pakistan is complex and multifaceted. While they can bring new ideas and opportunities, they can also have negative consequences for local culture and values. It is important for MNCs to be aware of these potential impacts and to operate in a socially responsible and culturally sensitive manner, in order to promote positive outcomes for both the company and the local community.
In conclusion, the current situation of MNCs in Pakistan is mixed. While there are challenges such as a weak regulatory environment, inadequate infrastructure, and security concerns, there are also opportunities for foreign investment in various sectors of the economy. It is important for Pakistan to continue to address these challenges and create a more investor-friendly environment to attract further foreign investment and promote economic growth.
How Saudiconomy, is an economic-transformational miracle?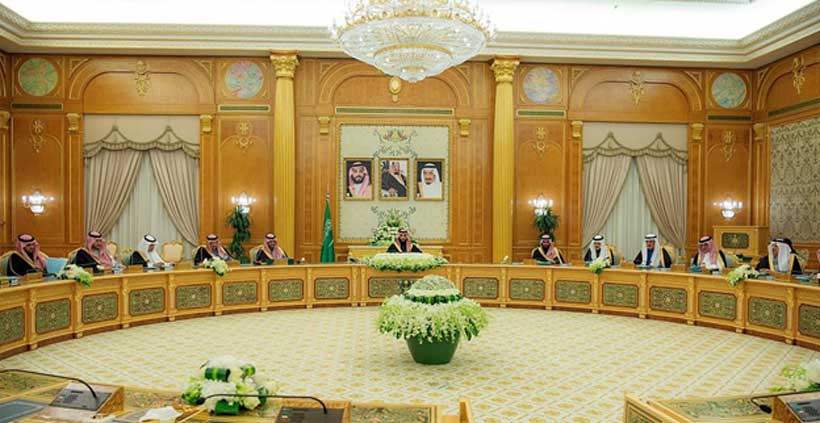 What is happening in the Global economy? The outlook seems entirely iffy, in the state of flux and bewildered with negative outlooks. The answer is, "Disturbance". If we analyze the global-environment with respect to economy, we find it clouded with discussions pertaining to hawkish vs. dovish trends of central-banks, rising inflation, hyper-inflation, tanking GDP growth, Russian-Ukraine conflict, energy-crises, broken supply-chains, unemployment, recession-fears, supply-shocks, lower demands, inverted yield-curves, liquidity crises, banking debacles and many other ensuing economic-ramifications etc. all have become talk of corridors and towns.
In my opinion, the global economy seems in shambles, extrapolated perceptions assumed by analysts out of Jackson Hole meetings and other developed-countries' central-banks are creating disturbances in financial-markets. Simply, the world is devoid of any solid vision, which could steer it towards betterment and prosperity. Major financial newspapers are dreading with inflation impacts. Ask any banker across the globe about his or her medium-term economic-outlook & you'll get an ugly picture painted.
Welcome to Saudi Arabia, the year 2022 the country surpassed a mark of a trillion-dollar economy according to both IMF and Oxford Economics coupled with GDP which grew at 8.7% in 2022. The annual CPI in Saudi Arabia increased by 2.5% and inflation averaged at 2.47% in 2022 which is "absolutely nothing" against double-digits' inflation worldwide.
So paradoxically asking, what is happening in Saudi Economy? The answer is, "Growth". If we analyze Saudi economic ecosystem, we find it filled with positive economic-vibes where the discussion is all about hike in industrial-production, foreign-investment-inflows especially huge industrial-investments, mining-investments which aim to unleash the potential of natural-resources, infrastructure-investments, giga-projects, achievement of economic & financial targets on time, flourishing private-sector, multiplying Non-Oil GDP etc.
Taking global-view, H1+H2 of 2022 were clouded with immense geo-political tensions, with ultimate economic-ramifications. But KSA has remained insulated of all global economic-vagaries, which attests the resilience & robustness of Saudi economic framework which is strengthened by Saudi leadership. The fiscal-year 2022 attracted significant foreign capital-inflows, which proves that Saudi Arabia has successfully positioned itself as a desired-destination of global financial-capital amid the ongoing global-turbulence. Saudi Arabia has successfully averted economic-effects of current geo-political turmoil, in terms of utilities, food-security and inflation-containment etc.
The question arises, how did KSA achieve this economic excellence & resilience in really a short time-span? The answer is, a Vision is being implemented and realized by Saudi leadership with sheer commitment and enabled by Saudi youth. This trifecta is indeed a global successful case-study of how major economic-transformations can happen in a short-period of time.
Delving into more details, the fundamental reason is, in 2016 Saudi Arabia had devised a brilliant Vision 2030 under the leadership of H.R.H King Salman and this was a road-map drawn by H.R.H Crown Prince Mohammad Bin Salman, as a forward strategic-economic framework. Under this brilliant vision, uniquely-crafted "Vision Realization Programs" (VRP) were designed, each tasked with a particular niche to smoothen the regulatory-processes, incentivize deployment of local-resources and ultimately attract private-sector & foreign-investments. All these VRPs are showing satisfactory-progress and many of these VRPs have over-achieved brilliantly.
Another driver of this economic-success is a significant-emphasis on optimizing potential of "Non-Oil GDP". It is the Non-Oil GDP, which ultimately provided an impetus and incentivized Saudi Private-sector to act proactively. The fuel for sky-rocketing "Non-Oil GDP" is actually the giant private-sector of KSA, whose potential is being unleashed by Saudi government via launching a partnership-program namely "Shareek" which aims to intensify the potential of SAR 5 trillion of domestic private sector investments by 2030. The aim is to maximize the private-sector contribution up to 65% in Saudi GDP by 2030.
One of the attributable reasons of this economic-miracle of Saudi Arabia has been a constant emphasis on Higher Education & Research. For instance, scholarship programs for Saudi students proved to be a stellar success. Today we see countless highly-qualified Saudis, possessing valuable global-experience are now steering many organizations in both the public and private sector of country. Their competence coupled with determination, passion & loyalty for their leadership and the country paved the way for Saudi Arabia to result such an economic-success. Nature Index which tracks scientific & intellectual contributions globally has ranked Saudi Arabia, 1st in Arab World & 30th globally in 2022, which manifests emergence of high quality scientific-output by Higher education ecosystem.
Saudi Arabia was one of the countries, which made headlines across global-media due to smart Covid-management, leaving behind many developed economies. For instance, King Abdullah Port has bragged the 1st-position leaving behind 370 global-ports in a globally-renowned index, Container Port Performance Index – 2021 by World Bank and S&P Market Intelligence, which analyzed performances of 370 ports in post-Covid broken supply-chain scenario. Similarly, Jeddah Islamic port and King Abdul Aziz port have bragged 8th and 14th position respectively.
Saudi Arabia's Sovereign Wealth Fund, Public Investment Fund has emerged as one of the smartest-SWF leaving behind many decades-old SWFs with stellar investments. The PIF (AuM = 620 USD billion) with its in-built strong potential has taken lead in investing locally in Saudi Arabia. In any country, a monetary-system always carries immense importance in proper functioning of an economy & solidifies its robustness. This important task is being carried out diligently by Saudi Central Bank, SAMA, which is brilliantly regulating Saudi financial-sector.
Saudi Arabia is taking a lead in developing state-of-the-art infrastructure. Each of the giga-project is adding gross-value of billions of SAR directly to economy and is providing thousands of jobs. I call them; "Super-infrastructure" because they are being developed with a super-vision, led by super-teams, giving super-results and yield a super-future. Recently Knight Frank which is a top-notch and a century-old UK-based real-estate consultancy firm has evaluated the 15 giga-projects up to 1.1 trillion dollars.
Indeed, Saudi success story of economic-transformation and diversification embodies sheer brilliance, commitment and determination, which has manifested wonders in less than a decade as appreciated by the Managing Director of IMF in the recent WEF sessions, in these words, "They (Saudis) are using the increase in revenue very effectively to create the investment environment for future growth for diversifying the economy,"
Economic Strangulation Policies to Impact Kashmir Socio-Economic Dynamics
For decades, India has implemented coercive economic policies in the estwhile state of Jammu and Kashmir, a region that has been the subject of a longstanding dispute between India and Pakistan since their partition in 1947. Despite ongoing efforts to suppress the aspirations of the Kashmiri people, including economic deprivation, one of the most significant examples of India's economic coercion in the region has been the imposition of an economic blockade.
In 2019, the Indian government further intensified its efforts by revoking the special status of Jammu and Kashmir, which had granted the region autonomy to determine its economic policies. This move was accompanied by a curfew and communication blackout that effectively isolated the region from the outside world, further exacerbating the economic hardship faced by the people of Jammu and Kashmir.
The blockade has had a devastating impact on the economy of IIOJK. The region's tourism industry, which was a major source of revenue, has been decimated. The Indian government has also seized control of the region's industries, including its mineral and agricultural resources. The region's apples, for example, are a major source of revenue, but Indian authorities have blocked their export to the rest of the country, causing huge losses to the farmers.
India has also used other economic measures to exert control over the region. For example, the Indian government has placed restrictions on the movement of goods and people across the Line of Control (LoC) that divides the region between India and Pakistan. This has made it difficult for businesses to import and export goods, as well as for people to visit their families and friends on the other side of the LoC.
In addition, the Indian government has used financial measures to suppress dissent in the region. Indian authorities have frozen the bank accounts of individuals suspected of involvement in anti-India activities. This has made it difficult for these individuals to access their own funds, as well as for others to conduct transactions with them.
India has also used its control over the region's financial institutions to exert pressure on the Kashmiri people. For example, Indian authorities have pressured banks in the region to refuse loans to individuals suspected of anti-India activities. This has made it difficult for these individuals to start businesses or invest in their communities.
The application of economic strangulation policies in IIOJK is expected to have a substantial impact on the socio-economic dynamics of the region. These policies are aimed at restraining economic activity and growth, and they are likely to result in various harmful consequences for the people of Jammu and Kashmir.
The primary effect of these policies will be an increase in poverty and unemployment rates. As businesses struggle to function and create employment in an environment of economic uncertainty, a considerable number of people will find themselves out of work and grappling to make ends meet. This is likely to intensify the existing social and economic disparities in the region.
Another probable outcome of the economic strangulation policies is a decline in the living standards of the people. As economic activity slows down, prices of essential goods and services are likely to surge, making it difficult for individuals to obtain the basic necessities of life. This could potentially result in a surge in social unrest and political instability in the area.
Additionally, the economic strangulation policies may lead to a decrease in the overall standard of healthcare and education. As the government diverts resources away from these sectors to impose economic sanctions, hospitals and schools are likely to face reductions in funding and staffing, thereby leading to a deterioration in the quality of these essential public services.
Top of Form
So far, the impact of India's economic coercion on the people of IIOJK has been devastating. The region's poverty rate is estimated to be around 30%, and unemployment is rampant. The lack of economic opportunities has led many young people to join freedom fighters, which have been fighting for Kashmiri independence from India for decades.
India's economic coercion has also had a profound impact on the mental health of the Kashmiri people. The curfew and communications blackout imposed by India in 2019, for example, left many people feeling isolated and helpless. The lack of economic opportunities has also led to high levels of stress and anxiety among the region's youth.
The international community has condemned India's coercive policies in IIOJK but is not willing to pressurize India over human rights violations. The United Nations has called for a peaceful resolution of the Kashmir dispute, and has urged India to respect the human rights of the Kashmiri people. The Organization of Islamic Cooperation (OIC) has also expressed its concern over the situation in the region.
Pakistan has been vocal in its condemnation of India's actions. The Pakistani government has called on the international community to intervene in the dispute, and has urged India to withdraw its military forces from the region.
One of the recent policies of economic strangulation in IIOJK by India is the implementation of new land laws in the region. In October 2020, the Indian government issued new land laws that allow non-residents to purchase land in the region. This decision has been met with widespread condemnation from Kashmiri political leaders, who argue that it will lead to demographic change and the loss of control over their land.
Kashmiri leaders from mainstream political parties have also rejected the decision of the Indian government to levy taxes in the region without representation. The slogan "No taxation without representation" has been used by these leaders to argue that the Indian government has no right to impose taxes on the people of the region without their consent.
The argument put forth by these leaders is that the Indian government has violated the basic principle of democracy, which is that the people have the right to elect their own representatives who can make decisions on their behalf. By imposing taxes without representation, the Indian government has effectively denied the people of IIOJK their democratic rights.
The Kashmiri political leaders have also argued that the Indian government's decision to levy taxes without representation is a violation of international law. The International Covenant on Civil and Political Rights, which India is a signatory to, guarantees the right of all peoples to self-determination. The Kashmiri leaders argue that by imposing taxes without representation, the Indian government is denying the people of IIOJK their right to self-determination.
The Kashmiri leaders have also pointed out that the Indian government's decision to impose taxes on the region without representation is a continuation of its policy of economic strangulation in IIOJK. They argue that the Indian government's actions are designed to suppress the aspirations of the Kashmiri people and to maintain its control over the region.
Overall, the impact of the economic strangulation policies in IIOJK is likely to be extensive and severe, affecting not only the economic but also the social and political structure of the region. The people of Jammu and Kashmir are likely to face various challenges in the upcoming years as they strive to adjust to this new reality, highlighting the need for the international community to closely monitor the situation and take action to support those affected.