Authors: Nafees Ahmad & Shezan Samrat*
Human rights commitments at the heart of every innovation guiding the use of autonomous weapons presented unprecedented challenges. The geo-strategic application of algorithmic programming, employment of geopolitical tactics, technological data maneuverability in armed conflicts and pragmatic war policymaking still confront a multitude of inherent Artificial Intelligence (AI) challenges. Isaac Asimov first presented the three rules of robotics in his 1942 short tale Runaround. First, a robot must not intentionally damage a human being or enable a human to be hurt as a result of its inaction. Second, any direction provided to a robot by a human must be obeyed. Third, a robot must avoid behaviours or circumstances that could endanger itself. These laws perform as a legal, practical, and ethical guideline. Still, it's clear that they only scrape the veneer of what is likey with AI more than 80 years later as it grows more prevalent and assumes traits that differ from those Asimov foresaw.
According to Mark Robert Anderson that "Asimov imagined a society in which these humanoid robots would behave as servants and require a set of programming guidelines to keep them from harm… However, considerable technological improvements have occurred. Today, our ideas of what robots may look like and how we might work with them have significantly changed. The question of human rights, particularly in the context of conflict, should be taken into account as one of the most critical features of this robot. Maybe Asimov should have predicted the Universal Declaration of Human Rights (UDHR) and changed the first law to read," A robot shall not violate human rights, or by inaction let human rights be violated. The question of robot agency becomes more prominent, particularly in light of human agency. We can identify the offender and hold them accountable for violating human rights when it is a person or an organization.
The International War Crimes Tribunal for the Former Yugoslavia indicted Slobodan Milosevic, the former president of Yugoslavia, with war crimes for crimes against humanity when he violated human rights. Charles Taylor, the former leader of Liberia, was similarly found guilty of war crimes and given a life sentence by the International Criminal Court. Since a recognizable human agent is implicated in these acts, handling this case is straightforward. When autonomous machines are engaged, the problem gets more challenging. There are three main methods by which AI can be implemented in warfare. A person in the loop first. Here, an AI weapon can only launch an attack if someone provides the go-ahead. In this situation, if there is any human rights infringement, that person can be held accountable via procedures like a court martial. When a person is in the loop, it is the second scenario. Here, a person watches and only gets involved when something goes wrong. Because the AI weapon can be deployed when the human believes everything is fine, the human does not have full agency in this situation.
The third form is the human out of the loop, in which the human is completely removed from the AI weapon's decision-making process. The issue of accountability here gets complex. Did an engineer create the system? How does these weapons evolve independently of their manufacturer and/or creator if this is the case? Has the commander deployed the system? Who are you accountable to? These questions have complex solutions. The difficulty of proving actus reus (guilty conduct) and mens rea persists even if one can determine who should be held liable (guilty mind). Additionally, in some jurisdictions, military contractors and manufacturers frequently have protection from legal action.
This makes it challenging for anyone who faulty autonomous weapons have injured to pursue legal action against such makers. Nevertheless, individuals who disobey international law and violate human rights shouldn't be exempted from punishment. "Impunity for international crimes and systematic and pervasive abuses of fundamental human rights is a treachery to human solidarity with the victims of conflicts to whom we owe a duty to do justice, remembering, and restitution," says Mahmoud Cherif Bassiouni. These problems are possible. How to bring the use of technology in war to the forefront of global governance is one of our major problems in the AI age.
Global discussions on the dangers of Lethal Automated Weapons Systems (LAWS), sometimes known as killer robots, are already changing. A report on the Libyan civil war from the UN Security Council in June 2021 implied that these weapons had been used to murder people for the first time in 2020. Iranian nuclear scientist Mohsen Fakhrizadeh was reportedly killed in December 2020 using a satellite-controlled machine pistol with AI. The question of whether or not to outlaw these weapons remained unresolved at the Convention on Certain Conventional Weapons the following year. The discussion is more complex than Asimov's laws would entail or allude.
As per the Universal Declaration of Human Rights (UDHR), everyone has the right to life, liberty, and personal security at birth. How do we react, for instance, to the idea of "just war"? According to the just war theory, certain circumstances can justify going to war. According to David Luban's definition from 1980, "a just war is either a war of self-defense against an unjust war; or (ii) a war in defense of socially fundamental human rights (subject to proportionality)." But who is responsible if autonomous weapons are employed in this situation, and humans are not involved? According to Mariarosaria Taddeo and Alexander Blanchard, only humans bear moral responsibility for the conduct of autonomous weapon systems (AWS). This is so that intentions, plans, rights, obligations, and praise and punishment can only be meaningfully attributed to humans.
The UN Group of Governmental Experts on Emerging Intelligent Technologies in the Area of LAWS of the Convention on Certain Conventional Weapons makes a similar argument, saying that human accountability for decisions cannot be delegated to machines. According to Taddeo and Blanchard, AI systems should be interpretable in reaction to the deployment of AWS; providers and defense institutions should be capable decision-makers to have a high degree of knowledge and awareness to evaluate the predictability of weapons to prevent unanticipated results, and the development cycle and method of procurement should be transparent, and the necessity principle should be used to justify the use of autonomous weapons; decision-makers must have a significant level of knowledge and understanding, the development and procurement process must be transparent, the use of autonomous weapons must be justified using the necessity principle, precautions must be taken to reduce the risk of lethal consequences when using non-lethal weapons, and a procedure to identify errors and undesirable outcomes, assess their impact and costs, and define corrective action steps must be developed. And audits ought to be given priority to facilitate accountability.
As our current global structure implies, the unjust war persists. "Artificial superintelligence arriving in a society where war is still normalized constitutes a catastrophic existential risk," Elias Carayannis and John Draper concluded in a 2022 paper. How can we be confident that we are defending human rights in this changing period? There must be rules and laws governing the use of autonomous weapons, as shown by UN agreements. AI must also be compatible with current human values. Human Rights Watch urged states to adopt a treaty establishing requirements for adequate human supervision over LAWS in August 2021. While some nations demand a complete ban, others say the discussion is premature. However, as the epidemic has shown, the pace of AI is unparalleled, so we must adapt our responses. One claim is that AI should be utilized to forecast militarised interstate conflicts and that there should be a push for more technologically focused mediation strategies. For instance, by utilising technologies like Chat GPT, which analyse words and languages, we may track discussions on social media channels to understand better the dynamics in particular locations and the potential impact these dynamics may have on the global community. The sustainable development goals' tenets must also be worked toward because conflicts frequently arise from these fundamental ideas.
Resource issues at the state level could be clarified by improved tracking technologies such as satellites or drones. Additionally, there is potential for using AI for decision-making. According to the UN, the focus must be on researching these cutting-edge intelligent technologies so that they can be put to use to reduce violence, promote global stability, and defend human rights. Taddeo and Blanchard's conclusion holds even as we navigate this brave new world: "In the age of use of autonomous weapons in warfare, may perform immoral actions, but the morality of warfare can be upheld only by holding the individuals who design, develop, and deploy them morally accountable." Before it's too late, it is anticipated that states will open their eyes and come to a worldwide agreement on LAWS. One can only speculate in these circumstances as to what Hugo de Groot, the "father of international law" from the Netherlands and author of De Jure Belli ac Pacis (On the Law of War and Peace), might have thought regarding autonomous weapons and human rights.
Additionally, it is possible to foresee adapting non-contractual civil responsibility laws to AI in order to supplement and update the AI liability framework and propose new laws that are tailored to the harms brought on by AWS. Such unique regulations must aim to ensure that individuals hurt by AI systems receive the same level of protection as individuals hurt by other technologies across the globe. In order to reduce the burden of proof on victims to demonstrate that an AWS caused their damages, the AI liability must establish a rebuttable presumption of causality. Additionally, it must grant national courts the authority to mandate the disclosure of information regarding high-risk AI systems that are suspected of having caused harm. The ampleness and pragmatism of such liability rules, their coherence with the IHRL and their potential to have a negative impact on innovation, as well as the interaction between international and national jurisdictions, are among the concerns of the stakeholders and academics that must be taken into consideration.
* Shezan Samrat. Senior Secondary School Student, Saharanpur-UP-247001, Contact at: shezansamrat24[at]gmail.com
The impact of the China-India border tensions on Pakistan's regional security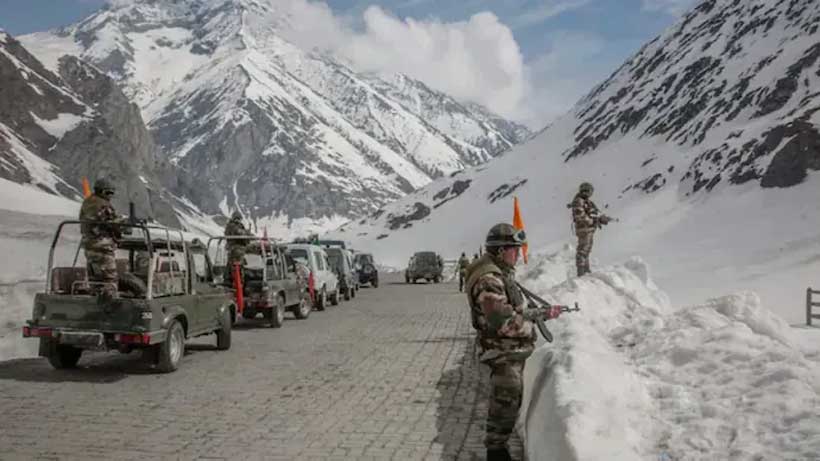 The border tensions between China and India have been a long-standing issue, with both countries claiming ownership over a region known as the Galwan Valley. The tensions between the two countries have been escalating over the past few years, with both sides engaging in military build-ups and clashes along the disputed border. The ongoing tensions have had a significant impact on regional security, particularly for Pakistan, which shares borders with both China and India. In this article, we will explore the impact of the China-India border tensions on Pakistan's regional security.
Firstly, the China-India border tensions have created a strategic dilemma for Pakistan, which has traditionally maintained close ties with China but has also had a difficult relationship with India. As the tensions between China and India escalate, Pakistan finds itself in a difficult position, as it must balance its relationships with both countries while also safeguarding its own security interests. On the one hand, Pakistan's close relationship with China provides it with a strategic advantage, particularly as China has become a major economic and military power in the region. However, Pakistan must also be careful not to become overly reliant on China, as this could undermine its relationship with India and other countries in the region.
Secondly, the China-India border tensions have led to increased military activity along Pakistan's border with India, particularly in the disputed region of Kashmir. Pakistan has long been involved in a territorial dispute with India over the Kashmir region, which has led to frequent clashes and military build-ups along the border. The recent tensions between China and India have added another layer of complexity to the situation, as both countries have increased their military presence in the region. This has created a heightened sense of insecurity for Pakistan, as it must now contend with the potential for conflict with both China and India along its borders.
Thirdly, the China-India border tensions have had economic implications for Pakistan, particularly in relation to its relationship with China. China is Pakistan's largest trading partner and has invested heavily in the country's infrastructure, particularly through its Belt and Road Initiative (BRI). The ongoing tensions between China and India have created uncertainty for Pakistan's economy, as it remains unclear how the tensions will impact China's investments and trade relationships in the region. Additionally, India's efforts to boycott Chinese goods have created opportunities for Pakistani businesses, but this has also led to concerns about the impact of the tensions on regional trade and economic cooperation.
Fourthly, the China-India border tensions have created a broader sense of instability in the region, which could have implications for regional security and stability. The tensions between China and India have led to increased militarization and competition in the region, which could escalate into conflict if tensions continue to rise. Additionally, the tensions could create opportunities for other countries to become involved in the region, which could further exacerbate tensions and destabilize the region.
Finally, the China-India border tensions have had implications for Pakistan's relationship with other countries in the region, particularly with respect to its relationship with the United States. The United States has traditionally been a close ally of Pakistan, but its relationship with India has also been growing in recent years. The ongoing tensions between China and India have added another layer of complexity to the situation, as Pakistan must navigate its relationships with both countries while also maintaining its relationship with the United States.
The ongoing tensions between China and India have had significant implications for regional security, particularly for Pakistan. The tensions have created a strategic dilemma for Pakistan, which must balance its relationships with both countries while also safeguarding its own security interests. The tensions have also led to increased military activity and economic uncertainty for Pakistan, as well as a broader sense of instability in the region. Ultimately, it will be important for all countries in the region to work towards finding a peaceful resolution to the border tensions, in order to ensure continued regional security and stability. This will require a concerted effort from all parties involved, including China, India, and Pakistan, as well as other countries in the region and the international community.
One possible solution to the border tensions could be for all parties involved to engage in diplomatic negotiations and seek a peaceful resolution to the dispute. This could involve the use of third-party mediators or international organizations, such as the United Nations, to facilitate negotiations and find a mutually acceptable solution. Another option could be for all parties to work towards de-escalating tensions and reducing militarization along the border, in order to create a more stable and secure environment for all countries in the region.
It will also be important for Pakistan to continue to pursue a balanced and proactive foreign policy, which takes into account the changing dynamics in the region and seeks to promote regional security and stability. This could involve further strengthening Pakistan's relationship with China, while also seeking to improve its relationship with India and other countries in the region. Additionally, Pakistan could work towards diversifying its economy and reducing its reliance on China, in order to mitigate the economic risks posed by the ongoing tensions.
In conclusion, the China-India border tensions have had a significant impact on regional security, particularly for Pakistan. The tensions have created a strategic dilemma for Pakistan, led to increased military activity and economic uncertainty, and created a broader sense of instability in the region. However, there are opportunities for all parties involved to work towards finding a peaceful resolution to the dispute and promoting regional security and stability. It will be important for Pakistan to continue to pursue a proactive and balanced foreign policy, which takes into account the changing dynamics in the region and seeks to promote cooperation and dialogue between all countries involved.
Furthermore, the ongoing border tensions between China and India have highlighted the need for a more comprehensive approach to regional security in South Asia. The region is already facing numerous challenges, including terrorism, cross-border violence, and geopolitical rivalries. The tensions between China and India only exacerbate these challenges and create new risks for regional stability.
Therefore, it is imperative for all countries in the region to work together towards a shared vision of regional security and stability. This will require a willingness to engage in dialogue and cooperation, as well as a commitment to respect each other's sovereignty and territorial integrity.
Ultimately, the China-India border tensions serve as a reminder of the complex and interconnected nature of international relations in today's world. No country can exist in isolation, and the actions of one country can have significant implications for others. It is only through cooperation and collaboration that we can hope to build a more peaceful and stable world.
In this regard, Pakistan has a crucial role to play in promoting regional security and stability. By pursuing a balanced and proactive foreign policy, engaging in dialogue and cooperation with all countries in the region, and promoting economic diversification and development, Pakistan can contribute to a more stable and prosperous South Asia.
Indian Conventional and Strategic Arms Buildup: Implications for Pakistan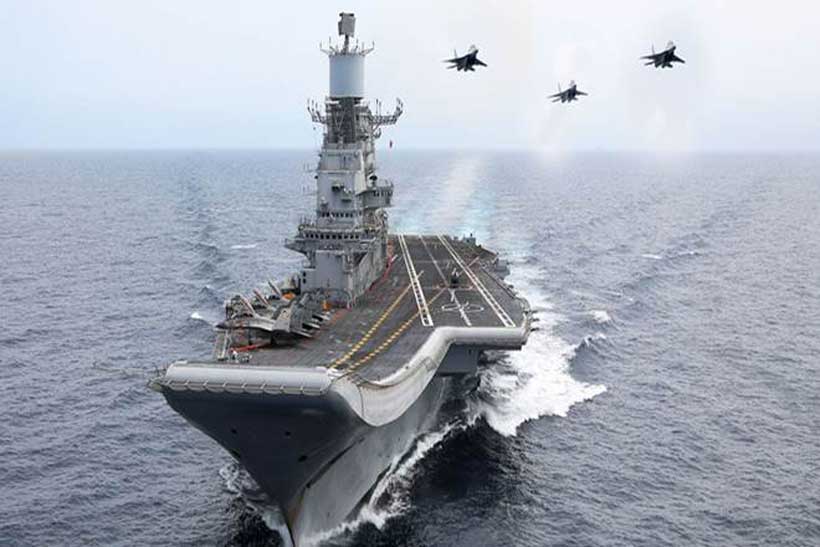 South Asia's regional dynamic is both flamboyant and intricate. Various empires have formed, prospered, and perished over the millennia, as innumerable conflicts and struggles for control of resources spread over the globe. However, 2021 was a year of fierce weapons competition between South Asia's nuclear neighbors, India and Pakistan, who carried out 26 missile tests. India launched 16 ballistic and cruise missiles while Pakistan tested 10 missiles with nearly identical capabilities.
As a response to the perceived inability of the Indian Armed Forces (IAF) to adequately respond to the Pakistani insurgencies, and after the failure of the Indian forces to quickly react and mobilize their forces in 2001, the Indian Army and the defense policymakers realized the lack of modernized and consistent army doctrine. This resulted in the announcement by the Indian Army in 2004 of a new limited war doctrine known as the Cold Start Doctrine (CSD).
Importance of Air Base
The importance of air superiority can be witnessed by looking at the six days of the Arab-Israeli War, in which the Israeli forces pre-empted an attack from the bases of Jordan, Syria, Egypt, and Iraq, and struck the air force before the fight even began. The outcome of the war was determined during its first hours. By destroying the opposing air fleet, Israeli forces gained air superiority, and thus the Arab forces were helpless in their efforts, which eventually resulted in a humiliating defeat for the Arabs.
Indian Air-Bases: A Strategic Threat
In the contemporary era, military forces are going for weapon systems that require absolutely no time at all when it comes to striking a target. In that regard, the air force comes first for the obvious reason that its threshold is low as compared to a ballistic missile strike. Indian force deployment and employment are very close to Pakistan's borders, from Siachen to the Rann of Kutch. In India's most recent attack on Balakot, which took place in 2019, the air force was utilized. This clearly shows the Indian resolve to use the air force in any future blatant aggression like the one in February 2019.
The Indian air force deployment is tailor-made for Pakistan. If one analyzes the airbases/airstrips positioning and range from the Pakistani-Indo international border, the Line of Control (LOC), and the working boundary, it is quite obvious that the positioning shows the aggressive posture of the Indian Air Force. When deployed at those bases, the aircraft are the finest in the Indian military, both in terms of their quality and serviceability. When it comes to the up-gradation of the base's facilities, this is the top priority list that is visible to everyone. In May 2021, the bases in Pakistan got priority.
The bases are positioned in such a strategy to cover every city in Pakistan, as it has no strategic depth. Pakistan's major cities, like Karachi, Lahore, Multan, Faisalabad, Hyderabad, Bahawalpur, Rahim Yar Khan, Sialkot, and even the capital, Islamabad, are within the Indian Air Force's reach. The same goes for the areas in Kashmir and Gilgit Baltistan.
Future Threat Scenario
Now the question arises what will happen in the future in light of past historical data? The answer to this is both simple and complex. It is simple in the context that the IAF will target Pakistan with its pre-defined strategy of naked aggression against peaceful neighbors, while the Indian Army is following a pro-active offense posture; the complex part is where, when, and how.
The IAF will utilize the war scenario created by the Indian government and Indian media after a staged terrorist attack on a civilian or military target, for which they will put full blame on the Pakistani state and security apparatus. They will try to raise the temperature to the point where the Indian civil establishment shows the world community that now enough is enough and our people are demanding a counter-strike. At that time, the Indian establishment will use its media to put blame on Pakistan and create a war-like scenario while raising tensions.
In light of that, the IAF, under the orders of the Indian government, along with the Indian army, will start attacking the Pakistani bases in the early moments of the war because if the IAF does not target PAF bases, then there will be grave consequences for the Indian army, and the Pakistani army also has additional fire support bases. The above-mentioned rationale will be the main cause of the IAF attacking the PAF infrastructure, thus undermining the national security of Pakistan. The Indian army, with the IAF, will aspire to rapid, shallow penetration of Pakistani territory, without crossing the nuclear threshold of Pakistan. The Indian military will go for a quick and short battle that will surprise Pakistan because that is the only possible strategy in their minds when talking about limited war scenarios or showing off war.
Conclusion
The IAF is a major threat to the national security of Pakistan in the wake of its alignment with the Indian military's CSD. The operational exercises conducted in the past and the recent strikes at Balakot exhibit the growing role of the IAF in the Indian military offensive strategy against Pakistan. Vast parts of Pakistan are within the combat radius of the IAF's operational fighters because of Pakistan's lack of strategic depth.
The IAF will try to use this as an advantage to support the pro-active and offensive strategy of the Indian Armed Forces to harm Pakistan, as that would be their prime objective because of their hegemonic designs. In order to protect itself from India's flagrant military aggression, Pakistan should take some protective measures.
Recommendations
In the wake of the growing IAF threat, the PAF and Pakistani government should take the following measures on an urgent basis:
Build some new airstrips along the border with India, to balance the threat by not allowing an IAF advantage in any sector. Moreover, the building of airstrips requires less money; thus this step will not put a strain on Pakistan's economy;
Buy more advanced surveillance radars to detect early IAF movement.
Purchase advanced surface-to-air missiles to create a defensive barrier;
Go for indigenizing the modern, state-of-the-art 5th generation fighter aircraft, as buying from foreign suppliers is very expensive.
Ask the international community to put pressure on both sides to sign confidence-building measures that will lead to peace and stability.
The audacious AUKUS submarine deal and Asia's changing security landscape
In this exhaustive analysis, I try to spell out the impact and potential consequences of the recently-brokered submarine deal between the U.S., the U.K., and Australia on Asia's changing security landscape.
***
All advanced navies of the world possess lethal submarines, powered by either diesel-electric or nuclear propulsion. These underwater warships are the most potent asset at the disposal of a naval force for maritime power projection, sea denial and sea control. Lying silently under water, they are capable of sinking surface ships, including large aircraft carriers, with torpedoes or ballistic missiles. Ever since WW-II, submarines have made its name as one of the most crucial components of maritime strategy and naval warfare. Australia and the U.K. are two key maritime nations of the world, which happen to be security allies of the United States, a country that owns and operates the largest fleet of nuclear-powered submarines in the world. Being nuclear-powered not necessarily mean being armed with nuclear warheads.
The 2021-formed AUKUS (Australia, U.S., U.K.) "enhanced trilateral security partnership" has taken cooperation between the three Anglophone countries to the next level. U.S. President Joe Biden hosted the prime ministers of the United Kingdom and Australia – PM Rishi Sunak and PM Anthony Albanese – in the Californian port city of San Diego on 13 March 2023, where they jointly announced a detailed four-phased plan to equip Australia (a non-nuclear-weapon state) with "conventionally armed, nuclear-powered" submarines (codenamed SSN) at least by the next decade along with strengthening cooperation in other areas such as critical and emerging technologies.
The plan would cost Canberra's exchequer up to a whopping A$ 368 bn. (US$ 245 bn.) in total by 2055, according to reports. The detailed plan, spanning a time frame of three decades, was announced after an eighteen-month-long consultation period following the creation of AUKUS in mid-September 2021. Australian PM Anthony Albanese called the deal "the single biggest leap" in Australia's defence capabilities in the nation's history. If the plan goes ahead smoothly as planned, Australia will become the seventh country in the world to add nuclear-powered submarines to its navy. As the deal turns out to be a race against time, the biggest challenge is to ensure deterrence capabilities for Australia at the present, as the full benefits of the deal would take years to materialise.
AUKUS leaders believe that the deal would "strengthen deterrence and bolster stability in the Indo-Pacific and beyond for decades to come", apparently keeping in mind the exponential growth of China's naval power in the recent past. China has built 12 nuclear-powered submarines in the last two decades, including ballistic missile submarines (codenamed SSBNs) and is continuing its ambitious ship-building spree in all fronts. As per the AUKUS plan, the first phase of the deal is set to begin as early as this year, with U.S. and British SSNs increasing their port visits in Australia along with joint embedded training of naval personnel, which will be followed by a rotational deployment of U.S. and British SSNs in the island continent.
In the remaining two phases of the deal, Washington will deliver a flotilla of three to five advanced Virginia-class nuclear-powered submarines to Australia by the early 2030s, upon Congressional approval, and eventually a new "SSN-AUKUS class" of nuclear-powered submarines (SSN) will be developed in the decade that follows, for future commissioning in both British and Australian navies. With the use of nuclear energy involved, the Indo-Pacific region is abuzz with fears and concerns of an escalating arms race, even though AUKUS promises "the highest nuclear non-proliferation standard".
Current owners of nuclear-powered submarines
As of now, only the five permanent members of the United Nations Security Council (U.S., Russia, China, U.K., France) and India have active nuclear-powered attack-capable submarines in their naval fleet (see the image below). More than half of the 130 active nuclear-powered submarines in the world are operated by the U.S. Navy (67), followed by Russia (31), China (12), U.K. (10), France (9) and India (1). The rise of China's offensive military capabilities and its naval power in particular, since the 1990s, is the single largest factor that has convinced Canberra to join hands with Washington and London to bolster its own capabilities, through AUKUS, by making use of "next-generation" British hull design and "cutting-edge" American technology.
Countries with active nuclear powered submarines (via Statista)
The AUKUS deal smartly gets away with a loophole in the Nuclear Non-Proliferation Treaty (NPT) of 1968, which allows for the transfer of fissionable material and nuclear technology from a nuclear-weapon state (NWS) to a non-NWS if it is used for non-explosive military use like naval propulsion. Such a transfer is also exempted from inspections and monitoring by the Vienna-based International Atomic Energy Agency (IAEA), an organisation that stands for the peaceful use of nuclear energy and the promotion of nuclear safety. The IAEA Director General said that he had received "separate communications" on the matter from the Prime Minister and Foreign Minister of Australia, as well as from the U.K. and the U.S.
Mixed reactions
Of all the countries that have reacted to the highly ambitious AUKUS project, the responses of China and Russia stands out, as they are in direct strategic competition with the de facto leader of AUKUS – the United States. While the Chinese foreign ministry spokesperson remarked that the U.S. and its AUKUS allies are "walking further and further down the path of error and danger for their own geopolitical self-interest", Russian foreign minister commented, "the Anglo-Saxon world, with the creation of structures like AUKUS and with the advancement of NATO military infrastructures into Asia, is making a serious bet on many years of confrontation in Asia".
While Australian Foreign Minister Penny Wong cities Canberra's bid for "strategic equilibrium" in the region as the underlying factor that led to the AUKUS pact, opinions on the submarine deal, which comes at a humongous cost, are not uniform across Australia's political spectrum. Former Prime Minister Paul Keating thinks Canberra is compromising on a proper national defence strategy to help maintain U.S. "strategic hegemony" in Asia and has also stated that the submarine deal would be ineffective in the event of a war. Indonesia, Malaysia and New Zealand have also shared their concerns about the risk of nuclear proliferation in the region.
As per the Bangkok Treaty of 1995, Southeast Asia is a nuclear-weapon-free zone (NWFZ). Moreover, almost all of the ASEAN member-states have deep economic linkages with China, even though they rely on the U.S. for "security and stability" in Asia. Even though some of them have disputes with Beijing in the South China Sea, like the Philippines and Vietnam, they prefer to avoid unnecessary "provocations" and try to balance their ties with the U.S. and China, amid intensifying regional rivalry between the two big powers. Australian defence and foreign ministries are expected to embark on a diplomatic charm offensive to assuage all concerns of Southeast Asian countries lying in China's periphery.
Eyeing for balance of power
AUKUS was announced just one year after a Pentagon report claimed that China has built the world's largest naval fleet in sheer numerical terms, even though the Chinese People's Liberation Army Navy (PLAN) relies mostly on smaller classes of ships, while the U.S. naval strength is further multiplied by its allied navies. One of the most-overlooked events of March 2023 was the annual session of China's ceremonial national legislature, the National People's Congress (NPC), which handed over China's Presidency to the hyper-nationalistic and revanchist leader Xi Jinping for an unprecedented third time in a row.
The newly-appointed Chinese foreign minister Qin Gang, formerly China's Ambassador to the United States, held a press conference on the sidelines of the NPC, during which he made a significant remark that throws light on the deteriorating state of U.S.-China relations. He accused the U.S. of harbouring a "Cold War mentality" and said, "… the United States claims that it seeks to out-compete China but does not seek conflict. Yet in reality, it's so-called competition means to contain and suppress China in all respects and get the two countries locked in a zero-sum game … If the United States does not hit the brake but continues to speed down the wrong path, no amount of guardrails can prevent derailing, and there will surely be conflict and confrontation … Containment and suppression will not make America great, and it will not stop the rejuvenation of China …"
Washington's shooting of a suspected Chinese "spy balloon" that flew over American airspace earlier this year is the latest example of this downward spiral in U.S.-China ties. The Indo-Pacific, as a geostrategic concept and a broader maritime region, came into being as China began to flex its military muscles throughout its immediate and extended neighbourhood, where U.S. and its allies have a robust military presence.
Being part of the U.S.-led alliance system, including the "Five Eyes" intelligence-sharing network and the recent AUKUS pact, Canberra has become a lynchpin of Washington's evolving Indo-Pacific strategy to counter growing Chinese assertiveness and stated offensive intentions vis-à-vis Taiwan, the South and East China Seas, and also the Line of Actual Control (LAC) with India. Australia is also due to the host the third in-person Quad leaders' summit later this year.
As the "threat perception" of China in the West continues to rise day by day, the extent to which an AUKUS-centered deterrence is possible in Asia remains to be seen in the years to come.