The U.S. Approach to Deal with China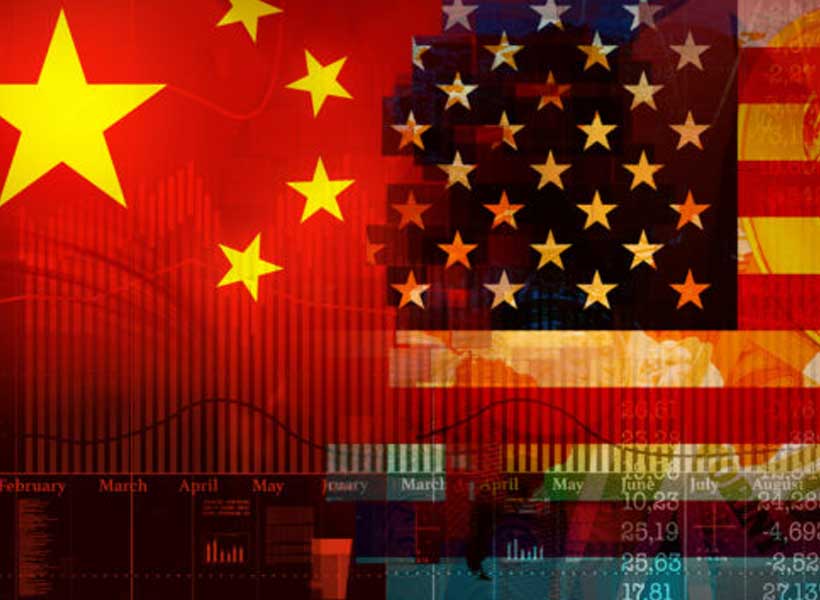 For all the talk about the World entering a new global era, the past year bears a striking resemblance to 2008. That year, Russia invaded its neighbor, Georgia, and tensions with Iran and North Korea were consistently high. In addition, the world faced severe global economic challenges. But one notable difference is the status of relations between China and the US. At the time, cooperation based on self-interest was possible even amid political and ideological differences, conflicting security interests, and divergent views on the global economy, including the valuation of the Chinese currency and industrial subsidies. The US worked with Chinese leaders during the 2008 financial crisis to prevent its spread, mitigate its worst effects, and restore macroeconomic stability.
But at present, such cooperation is unimaginable. Unlike the period of the financial crisis, the Corona pandemic failed to revitalize cooperation between China and the United States. On the contrary, it exacerbated the hostility between them. They attack each other, blame each other for bad policies, and trade accusations about the global economic slowdown from which countries and the world have yet to recover.
Obviously, the world has changed. China is now under very different and more assertive leadership. Its economy has more than tripled in size since 2008 and it now has stronger capabilities to pursue more aggressive policies. At the same time, it has made far fewer efforts to open its economy to foreign competition than many in the West had advocated and expected. Meanwhile, the US attitudes toward China have turned sharply negative, as has politics in Washington. What has not changed, however, is the fact that without a stable relationship between the US and China in which cooperation on common interests is possible, the world will become a very dangerous and less prosperous place.
And unlike in 2008, the two sides view almost every aspect of their relationship in 2023 through a national security lens, even matters that were once seen as positive, such as job-creating investments or joint innovation in advanced technologies. In fact, Beijing views US export controls designed to protect US technologies as a threat to China's future growth, and Washington, in turn, views anything that develops Chinese technological capability as enabling the rise of a strategic competitor and helping to boost Beijing's aggressive military power.
And by extension, relations between China and the US are undergoing a sharp decline, from a competitive but sometimes cooperative relationship to a confrontational relationship in almost all respects. As a result, the US faces the prospect of placing its companies at a disadvantage and in a weaker position relative to its allies, which limits its ability to commercialize innovations. Also, it is possible to lose market share in other countries. For those who fear that the US will lose the competitive race with China, American actions threaten to embody that fear surely on the ground.
An alliance of the willing
The US is trying to create a coalition of like-minded countries, mainly democracies in Asia and Europe, in order to create a counterweight to China and put pressure on it. But this strategy does not seem to be working, and it is harming both the US and China, and in the long run, it is likely to hurt the Americans more than the Chinese. It is also clearly in Washington's interest to cooperate or work in complementary ways with China in certain areas and to maintain a beneficial economic relationship with the world's second largest economy.
Although many countries share Washington's hatred and aversion to China's policies, practices, and behavior, none of them follow Washington's ways in addressing these concerns. It is true that almost all major partners of the US tighten export controls on sensitive technologies, scrutinize and often stop Chinese investments, and expose Beijing's coercive economic policies and military pressure, but compared to Washington, even its closest strategic partners are not to the same degree. Its willingness to confront China or attempt to contain it or disengage from it economically.
In fact, there are several countries that do the opposite of what hard-line voices in Washington demand. Rather than decoupling or economically disengaging from China, many countries are increasing trade with it even as they hedge against potential Chinese pressure by diversifying business operations, building new supply chains in other countries, and reducing exposure in the most sensitive areas. Perhaps that is why, despite years of American warnings, in 2020 China overtook the US as the European Union's largest trading partner. In 2022, both EU exports to and imports from China grow. It now appears that Asian and European leaders, emboldened by German Chancellor Olaf Schultz's November 2022 visit to Beijing, will flock to meet Chinese President Xi Jinping, and the trips of Philippine President Ferdinand Marcos Jr., French President Emmanuel Macron and Italian Prime Minister Giorgia Meloni are likely will motivate others to do the same.
Washington risks resisting economic gravity
Complementary, Washington's approach to "reducing China's role" is achieving worse results in the countries of the South. Trade between China and Africa has reached an unprecedented level in 2021, up 35 percent compared to 2020. In contrast, an aggressive US campaign to squeeze Chinese technology companies like Huawei out of the telecommunications infrastructure has fared relatively well. in Europe and India, and weakly almost everywhere else. Let's take Saudi Arabia, for example, its largest trading partner is China, and in a parallel way, its Vision 2030 reform plan relies heavily on the desired cooperation with Chinese technology companies, including "Alibaba" and "Huawei", even in sensitive areas that Washington targets directly, such as artificial intelligence and cloud services. As for Indonesia, a huge Asian democracy that Washington has courted with the aim of creating a counterweight to Chinese influence, it has made Huawei its partner of choice in cybersecurity solutions, and even in government systems.
These US efforts are likely to be less successful now that China has reopened its borders. In exchange for the strategy of "reducing China's role" pursued by Washington, China adopted its own strategy based on "increasing dealings with everyone except America."
Beijing, too, is rolling back its restrictive coronavirus policies, reopening its borders, courting foreign leaders, and seeking foreign capital and investment to revitalize its economy. Last year, Xi made his first overseas trip since the outbreak of the epidemic, to Central Asia and the Middle East, underlining his strategy to strengthen China's ties globally. And now, as he resumes his travels around the world again after a three-year hiatus, renewing his pledges on Chinese investment, infrastructure and trade at every stop, it is Washington that may soon find itself disappointed, not Beijing.
Trade rules are a good example of this. In 2017, US President Donald Trump withdrew from the Trans-Pacific Partnership (TPP), and after six years, Washington clearly has no intention of returning to it. Despite this, Beijing applied to join that partnership, which is now called the Comprehensive Trans-Pacific Partnership Progress Agreement (CPTPP). Also, China has ratified the Regional Comprehensive Economic Partnership in Asia, and applied to join the Digital Economy Partnership Agreement. In addition, it has updated or launched new free trade agreements with countries from Ecuador to New Zealand. China is now the largest country in the world in terms of trade volume, as nearly two-thirds of the world's countries trade more with China than with the United States.
Competition with China begins at home
Meanwhile, the US pursues a "worker-centred" trade policy much like protectionism, and in comparison to it, Washington's Indo-Pacific Economic Framework initiative looks timid. Indeed, this initiative faces difficulties, not least because it prevents countries joining the agreements the Washington has avoided from accessing new markets.
Washington risks resisting economic appeal. It is true that it has succeeded in controlling the most sensitive technologies, including advanced semiconductors, but it will achieve less success if it pursues a strategy based on encouraging a broader technological decoupling with China, because most countries do not follow the example of the United States and may eventually find ways to adapt .
These efforts to exclude China will certainly hurt them, but at the same time they will cause harm to the US. American companies are at a huge competitive disadvantage, and American consumers are paying the price. One reasonable step to correct this problem is to reduce import tariffs on Chinese consumer goods that make them more expensive for American consumers. These definitions are politically popular but economically inconsequential. They hurt China but also hurt job creators in the US, including ordinary firms dependent on Chinese suppliers and those with few alternative solutions, or crushed by inflation and high energy bills. But these tariffs should not be eliminated without getting something in return. For example, Washington should push China to comply with the terms of the Phase 1 trade deal signed in 2020, including by buying more US agricultural products. Also, he should ask China to open its markets to more American goods.
Solve the issue by discussion
Ultimately, competition with China begins at home. In fact, the US and China have very different political systems. The US excels, but that must be proven by results. This means adhering to the principles that have made the US economy the focus of the world's attention, and supporting US national security. It also means playing a leading economic role abroad.
It is very important for Washington to win the race to develop technologies and attract talent, as economic success will be largely driven by technological superiority. This requires the US not only to develop these future technologies, but to commercialize them instead of keeping them for themselves. It also calls for setting global standards rather than ceding the playing field to China. By extension, the US should be a leader in trade, rather than withdrawing from the very agreements that China applied to join and denying American workers export opportunities.
Certainly, security tensions are part of this relationship. Indeed, under Xi, China is a formidable competitor with which the United States must take a very tough approach. Beijing pursues policies hostile to US interests in many areas, and it is unlikely that this approach will be modified anytime soon. So, Washington needs to be firm and at the same time fair, open to dialogue but not in its own interest, and to be ready for a difficult, difficult and long path in its endeavor to coordinate with China in a way that serves its goals.
This cooperation has been beneficial in the past. At the height of the 2008 financial crisis, China was a huge owner of bonds belonging to some companies and banks and to the mortgage companies Fannie Mae and Freddie Mac. Also, the close coordination that Washington established with Chinese leaders through the Strategic Economic Dialogue helped it persuade Beijing not to sell US securities, which was crucial in order to avoid another Great Depression. And by extension, the Chinese stimulus package that followed the first G20 summit in 2008 contributed to facing the effects of the crisis and helping the global economic recovery.
Indeed, financial crises cannot be avoided. But if the two largest economies and the two greatest engines of economic growth are able to communicate and coordinate in order to anticipate, thwart and mitigate economic turmoil, managing these crises will be much easier by adopting methods that reduce economic difficulties in both countries and the world. It is in the common interest of China and the United States to do just that, but this will require US Treasury Secretary Janet Yellen and her colleagues to engage in regular dialogue with their Chinese counterparts, discussing and monitoring global and domestic macroeconomic and financial risks.
A shock in the real economy can quickly spill over into the financial system, and financial excesses can wreak havoc on people's lives if left unchecked. Notably, modern finance, in which money can move around the world at breakneck speed, makes the world seem like a shrinking place. And the Chinese economy is so large and so globally integrated that the turmoil that occurred in China in 2015 and 2021 instantly rippled through global financial markets. Of course, the primary and secondary economic and financial ties between China and the United States are too broad and deep to be easily shaken off, which makes it especially important for the two countries to exchange views on macroeconomic risks. To complete, China is the second largest contributor to long-term US Treasury bonds and is a major investor in other US securities. Therefore, it is in the interest of both countries that China has an understanding of US economic policy and confidence in US policy makers, especially when Congress is in a debate over the debt ceiling. . It should be noted that the lack of transparency about China's lending to some very troubled economies and the large US commercial investment in the Chinese economy, which can appear opaque to outside analysts and where abrupt changes in policies can catch the market by surprise, means that it is important for both countries to have US policymakers better understand Chinese economic policies and challenges.
Moreover, the United States needs to bolster the defenses that the Biden administration has attempted to put in place in order to hedge against a sharp deterioration. Indeed, this is necessary because the allies and partners that Washington hopes to enlist to pressure China can expect sincere efforts to seek cooperation with it, wherever possible. This is one of the reasons why US President Joe Biden, in his meeting with Xi in Indonesia last November, took steps aimed at preventing a deterioration in relations.
In order to improve coordination between the two sides, decision makers in China and the United States should meet more frequently and talk more frankly. It is worth noting that friendship is not a prerequisite for such coordination. Clear political, security, and ideological tensions do not preclude cooperation based on self-interest on issues such as macroeconomic stability, pandemic preparedness, climate change, combating terrorism, preventing the spread of nuclear weapons, and protecting the global financial system from future crises and the possibility of their spread. In that context, the upcoming meeting of US Secretary of State Anthony Blinken with Chinese State Councilor Wang Yi is a good starting point. In a parallel fashion, Yellin should speak regularly with China's new economic czar, Heu Lifang. Also, Fed Chairman Jerome Powell should speak to the Chinese central bank governor.
In contrast, Beijing should not restrict cooperation on global issues such as climate change because it is troubled by unrelated issues. In fact, linking different issues in foreign policy undermines China's efforts to present itself as a constructive solver of global problems.
In addition, the United States must carefully distinguish between what it should get from its allies and what it would get on their benevolent initiative. It is necessary, for example, to control technologies related to weapons and dual and multiple use technologies, and to increase scrutiny of Chinese investments and mergers and acquisitions with international technology companies. On the other hand, Washington need not encourage disengagement in areas unimportant to national security or competition among the world's democracies in high technology.
But there is a certain level of separation that is unavoidable. In the field of high technologies, some targeted separation will be very necessary, in contrast, wholesale separation is useless. The Americans benefit from access to the world's markets, and China will remain a huge market that they can either participate in or give up to competitors. Moreover, China is the second largest economy in the world, and ranks first globally in manufacturing and trade. Over the coming decades, the Chinese market will form a large part of the global financial picture. Instead of inevitably accepting an economic iron curtain, Washington should negotiate aggressively with China in order to unlock opportunities that benefit Americans in its market. Administration officials should have serious discussions with the Chinese leadership about how to manage economic decoupling in a way that allows for mutually beneficial trade. Right now, the two countries often trade accusations and counter-accusations while doing nothing to expand mutually beneficial economic opportunities.
Indeed, Sino-American security tensions cannot be dismissed, and Americans, especially after Russia's brutal invasion of Ukraine, are right to worry that Beijing will use its influence, particularly by subjugating Taiwan. Enhancing deterrence is a big part of the solution, as is improving relations with allies. However, US allies and partners have made no secret of their unwillingness to isolate or contain Beijing. This is a message that Washington must draw from the rest of the world's refusal to stop dealing with China, and from China's attempts to create a rift between Washington and the rest of the world.
The political winds are fierce, and many in Congress are dominated by the desire to punish China, even at the expense of the United States. Biden will need great courage to face these challenges with brilliance and audacity.
Bulletproof Panama: An Isthmus of Stability Becomes a Magnet for Migration
On the sidewalk along Vía Argentina, one of Panama City's busiest streets, a Colombian bodybuilder passes digital nomads from the US and Europe at laptops in a café. Beneath a statue of boxer Robert Durán, a Venezuelan professional leans out of an expensive SUV to hear a fellow Venezuelan migrant recount how she recently crossed the Colombian border through the mosquito-ridden swamps of the Darién Gap, as her child holds a bowl to collect money. A block down, a tour guide leads retired Americans scouting beach and mountain homes into an traditional eatery and introduces them to ropa vieja, chimichurri, yuca, plantains, and other Panamanian foods. Despite their differences, these foreigners were all drawn to Panama in part because in a region plagued by civil unrest, inequality, inflation, broken borders, and economic mismanagement, it is unusually safe and secure.

Panama's currency is stable, as it uses both the US dollar and the Balboa, which is pegged to the dollar. Its political stability is partly a result of the 1977 Carter-Torrijos Treaties it signed with the US, which guarantee Panama's permanent neutrality—and that the US can use its military to defend the Panama Canal against any threat to its neutrality. As 72% of all ships passing through the Panama Canal are headed to or from the US, the US considers maintaining security in Panama vital to its national interest. And Panama abolished its standing army in 1990, following the lead of neighboring Costa Rica, which abolished its army in 1949. The 2022 Global Peace Index ranked Panama the second-safest country in Central America after Costa Rica.

Francynat León is an English and Spanish language instructor from Venezuela who has lived in Panama City since 2014. From 1999 to 2013, she lived through the Hugo Chavez administration, which expropriated industries and destroyed Venezuela's economy. Amid rising inflation and food shortages in the early 2000s, she began researching other countries and found Panama had both low inflation and high political stability, a rare combination in Latin America. While a "pink tide" of left-wing socialist leaders swept over much of Latin America in the 2000s, Panama has been immune, in part because of its close ties to the US. "Panama is bulletproof," says León.

By contrast, nearby Colombia and Venezuela have long been plagued by civil unrest. Medellín and Caracas are among the world cities with the highest "extreme risk," according to the 2022 Cities@Risk Security Index. Hence some 25% of Venezuela's population and 5% of Colombia's now live abroad, which helps to explain why Panama City is loaded with Colombians and Venezuelans. The number of Venezuelans in Panama further escalated last October, when the Biden administration closed the US border to Venezuelans seeking asylum. This suddenly stranded thousands of Venezuelan migrants in mid-journey in transit countries from Panama to Mexico. Prior to the change, Biden administration policies had induced a staggering 40-fold increase in US Border Patrol encounters with Venezuelans from 4,520 in FY 2020 to 50,499 in FY 2021 and 189,520 in FY 2022.

Despite its overall security, starting this past July, Panama had its first major social unrest in decades. Amid inflation due to COVID and the Russia-Ukraine War, protesters across the country blocked the Pan-American Highway, and in August the teachers' union went on strike. But unlike some of its neighbors, Panama has no talk of civil war on the horizon, no Marxist rebel guerillas plotting in the countryside, no cartels taking over whole towns. Drug trafficking does go on here, but in isolated areas like the backstreets of San Miguelito and the distant jungle coastline of Darién province, and without the extreme violence common in the Northern Triangle countries of Guatemala, El Salvador, and Honduras.

Panama is also one of Latin America's popular destinations for expat workers and retirees from the US and Western Europe. Many come seeking some combination of affordability, a tropical climate, urban life, Hispanic and indigenous culture, and nature. Some seek a sunny paradise where they can live by the beach and go fly fishing, or sip local coffee in a mountain town while looking up at cloud forests on the slopes. And some seek simply normalcy. "America is not the same country I grew up in," said a fellow expat teacher who, like me, has lived for several years in Panama. Like many others, he has no plans to go back.

Panama has a long history of receiving migrants from outside the Americas. Since the 16th century, it has been a "crisol de razas," a cultural melting pot where Spanish, indigenous, and black populations have mixed. Starting in the mid-19th century, large waves of Chinese, Europeans, Barbadians and other West Indians, and South Asians arrived to build the Panama Railway and later the Panama Canal. The Chinese often intermarried with other races such that today, some estimate that 20% of Panamanians have some Chinese ancestry. Many Panamanians are a genetic mix of three or more racial groups, which helps bring society together around a common multicultural identity. The US-controlled Panama Canal Zone era (1903-1979) brought American culture and hundreds of thousands of US soldiers and civilians. And steady Jewish migrations over the centuries have led to a well-established Jewish community of 20,000, which has produced three Panamanian presidents, including the current president, Laurentino Cortizo.

In Panama City, people entering a bus or a restaurant often say "buenas," short for buenos días or buenas tardes. Not to anyone in particular, to everyone. And someone usually says buenas back. If you sit next to a stranger, they often say "buen provecho," "enjoy your meal." And when they get up to leave, "permiso," excuse me. These are signs of traditional civility and fraternity, civic virtues declining in some circles of the US, in part due to polarization promoted by social media and identity politics. While Americans tend to discuss national politics incessantly and publicly, Panamanians generally do not (although they do on the internet). In fact, it is rare to hear anyone in Panama arguing in public about anything at all. The "decent drapery of life," as Edmund Burke put it, is still hanging. And civility and traditional values are among the reasons why many Americans are moving to Latin American countries like Panama.

In Book 8 of The Republic, Plato described an oligarchic city as "not one, but two, a city of the rich and a city of the poor, dwelling together, and always plotting against one another." Panama City only partly fits this description. Unlike many other oligarchic societies in Latin America, despite its glaring inequalities, Panama is relatively safe, low in crime, and politically stable. But to be sure, the rich have their luxury enclaves, like Costa del Este and Punta Paitilla, and the poor have their decrepit barrios, like Curundú and El Chorillo. "This wealth dichotomy exists in many cities throughout the world," wrote Jessica Reilly, "but in Panama City it all happens within sight of [$4.2 billion in cargo] floating past their drying laundry every year."

Like Latin America in general, Panama is a land of contrasts, with the fourth-highest inequality in Latin America, as measured by the 2022 GINI coefficient. Sleek skyscrapers of glass and steel line Panama City's Pacific coastline; yet there are huge piles of trash on almost every block in many central areas of the city. Panama's postal service does not deliver mail domestically door to door; yet the country is a global shipping hub at the crossroads of the Americas and hosts the Panama Canal. Some 14,000 ships pass through the canal each year, connecting Panama to ports on every inhabited continent.

Panama is far from perfect. It is rainy for eight months of the year, service can be slow and unreliable, inequality is high, and it has a major trash problem. But many of those moving to Panama are not looking for perfect, just a stable place where there are no wars or socialist takeovers, where crime and inflation are low, the currency is stable, rent and health care are affordable, the weather is warm, the internet works, the products they need are available or can be shipped from the US via forwarding services in Miami, and people have traditional values and generally get along. Panama ticks all these boxes, promising that it will remain a magnet for migrants long into the future.
Air Balloon and U.S.-China Relations
The story of the Chinese Automatic Drifting Balloon (ADB) violating the U.S. airspace in late January–early February 2023 will be a symbolic marker for a new phase of deterioration in the US-China relations.
The relations were rapidly eroding throughout 2022 and early 2023. In some aspects, U.S.-China relations in 2022 evoked obvious associations with U.S.-Russian relations in 2021. While trying to engage in cooperation with Beijing on certain issues (particularly on Ukraine), Washington simultaneously kept imposing increasingly painful sanctions against the country.
Among important steps recently taken in this direction, there have been restrictions on supplies of advanced microchips and equipment for their production to China, effective since October 2022, as well as the pressure exerted on Japan and the Netherlands (key manufacturers of equipment for the microelectronics industry) to join these restrictions. Licenses to supply virtually any components and equipment to China's Huawei have been terminated, and a significant number of sanctions were imposed on smaller Chinese companies and individuals.
Most of the Chinese measures have been defensive and involved steps to ensure the security of production chains and the national economy. In the meantime, Beijing is also discussing measures to limit certain items of Chinese exports, with potential thermonuclear consequences. Semi-finished products, raw materials and equipment for the production of solar panels can be affected—given China's monopoly on a number of products, this could be a shock for the renewable energy industry in the West.
The visit of U.S. House Speaker Nancy Pelosi to Taiwan in early August 2022 played a disastrous role in the military and political situation in East Asia. That trip, despite repeated warnings from Beijing, triggered a period of rapid increase in Chinese military activity around Taiwan, which still continues.
Chinese activities include numerous live-fire exercises in the waters around the island, large groups of combat aircraft and drones flying along the island's perimeter, and systematic violations of the median line in the Taiwan Strait by PRC ships and aircraft. For its part, the U.S. is increasing military aid to Taiwan, although it is becoming increasingly difficult to do so against the backdrop of ongoing hostilities in Ukraine.
The November 2022 meeting of Xi Jinping and Joseph Biden in Bali was similar in content to the Geneva summit of Biden and Vladimir Putin in June 2021. We saw similar attempts to achieve at least partial stabilization of relations, establishing rules of the game, unblocking channels for political communication by creating joint working groups, and the same predictable failure. So far, we can only hope that the final outcome of these efforts will not be so disastrous as the one between Moscow and Washington.
The U.S. Secretary of State Anthony Blinken's visit was canceled due to the balloon incident, while it was supposed to restore the ruined channels of dialogue. The U.S.-Chinese relation is still lagging far behind the U.S.-Russian relationship in matters of mutual alerting, preventing dangerous incidents, and maintaining emergency channels of communication, where relevant experience has continuously been accumulated since the 1960s. Given the rapid progress of China's transformation into a new nuclear superpower, conservation of this situation could be dangerous.
Nothing more was expected from Blinken's visit – no U-turn in relations, no strategic deals, including those concerning Beijing's positions on the Ukrainian issue. Now, the visit has been postponed indefinitely and the dialogue has been suspended amid the rapidly deteriorating security situation in the Pacific.
The circumstances of the very incident with the Chinese ADB over the United States allow us to take a fresh look at the behavior of China's leadership in the heating confrontation with the United States. According to U.S. military statements, the ADB shot down on February 4, 2023 was the fourth Chinese apparatus to violate U.S. airspace. The previous three ADBs that visited the U.S. during Donald Trump's tenure were not detected by U.S. airspace controls in time, and the Americans became aware of their existence belatedly via intelligence channels.
If this is true, China is deliberately and systematically doing what the USSR never afforded during the entire Cold War—flying reconnaissance aircraft directly over U.S. territory. For its part, the U.S. used ADBs on a large scale for flights over the USSR and the PRC in the 1950s and 1980s, and the explanation of their purpose was exactly the same as that used by the Chinese now: border violations due to navigation error or malfunction, meteorological research, observations of airstreams, etc.
China's contemporary political culture attaches great importance to careful observance of the principle of reciprocity, avoiding situations that could be interpreted as Beijing's recognition of its unequal position vis-à-vis any major power. This is partly due to the severe historical trauma of the "century of humiliation" in 1840–1945, a time of foreign domination over China.
The current use of the ADB over the United States is by no means a retaliation against historical grievances. Rather, it is a response to some U.S. actions within its "freedom of navigation patrols" in the South China Sea, where U.S. ships and aircraft deliberately violate 12-mile territorial water zones around a number of Chinese-controlled islands. The Americans justify their behavior by saying that these Chinese islands are artificial and do not create rights to territorial waters.
Surely, China believes that the Americans are violating the integrity of its national territorial. From China's perspective, the U.S., as a power external to the region, should not interfere in any of its territorial disputes with the countries of Southeast Asia. Besides, the high activity of U.S. reconnaissance aircraft along China's borders—and sometimes over disputed water bodies—has long been a matter of Chinese concern.
From China's perspective, the use of ADB over U.S. territory may well look like an appropriate response to the U.S. actions. Chinese leaders may have seen this action as a necessary step to confirm China's status as a great power equal to the United States, even if only a limited number of people knew about these operations for the time being.
The political motivation behind the use of the ADB can also be discerned in the Chinese response to the incident. In a normal situation, if the balloon lost control and inadvertently entered (or risked entering) U.S. airspace, the owner would have contacted the Americans, provided the necessary data and information, and tried to avoid a fallout.
China, for its part, responded to the incident only twelve hours after Pentagon's statement to that effect. There was a dry statement from the PRC about the loss of control of the weather balloon due to force majeure, for which "regret" was expressed.
Shortly thereafter, China declared that it would not tolerate "hype and speculation" about the balloon and accused the United States of indiscriminate and excessive use of force after it was shot down, threatening some "consequences."
Under the circumstances, it is difficult to assess this as anything other than China's deliberate humiliation of the United States as well as demonstration of its own strength and confidence. The Chinese consciously chose this course of action in the run-up to Blinken's visit—now, as the conflict in Ukraine is escalating, the U.S. is more interested in dialogue than the PRC.
The Americans had to choose between continuing the dialogue in a poorer bargaining position after the humiliation they had endured and abandoning the dialogue altogether. The reaction of American public opinion predetermined the choice for the latter. However, this decision was apparently not easy to make.
The visit has not been canceled, but postponed, and the U.S. will probably look for opportunities to carry out negotiations in the not-too-distant future while saving face. Alongside with Blinken's visit, there were plans for an even more important visit to China, to be paid by U.S. Treasury Secretary Janet Yellen. On February 9, 2023, Yellen announced that she was still planning a trip to China, although it was not yet possible to give a date.
The incident has shown that the Americans are not overly prepared for a tough confrontation with a comparable superpower as soon as it stops playing at giveaway with them. As it turned out, the few previous Chinese ADBs had not been detected at all, and the last one was shot down only after it had crossed the entire U.S. territory, flying over, among other things, an intercontinental ballistic missile base.
There is nothing surprising or particularly embarrassing about it: the ADB is an extremely difficult aerial target because of its low radar visibility, extremely low speed, and a very high flight altitude. The Soviet Union has been practicing its tactics against ADB for decades. The ability to counter such targets was taken into account in the design of some Soviet air defense interceptors. These include, for example, the MiG-31 still in service in Russia, which has the highest maximum flight altitude among modern fighters and is equipped to fight balloons with a GSh-23-6 cannon.
In the United States, reconnaissance ADBs did not show up during the Cold War, simply because the Soviet Union lacked the necessary technical capabilities in the early decades of the confrontation, and the late-Soviet gerontocracy was later afraid to respond in kind to violations of its airspace. Now, the Americans faced a more active opponent and have yet to learn many new skills.
The traditional U.S. propensity to make up for real-world failures with media victories was not very convincing either. Covering the incident, U.S. propaganda followed two lines. They claimed that, first, the Chinese balloon could not have caused any serious damage to the U.S. compared to China's existing reconnaissance satellites, and second, that the vehicle was not shot down so as not to pose a threat to civilians on the ground.
The second claim is patently absurd: a significant part of the Chinese ADB route passed over deserted or sparsely populated areas, where the risk of harm to civilians was equal to zero. As for the former, the ADB surely remains a valuable reconnaissance tool that can significantly supplement satellite data. For its part, the U.S. has made extensive use of balloons in the operations against Iraq and Afghanistan.
The reconnaissance satellite operates at altitudes of hundreds of kilometers above the ground, while the balloon does so in the altitude range of 20–30 km. This gives it additional capabilities to conduct electronic reconnaissance and detailed ground surveys. The ADB is capable of monitoring atmospheric chemistry and making other measurements useful for the reconnaissance of nuclear-weapons-related targets. Finally, the balloon is capable of remaining over the same territory for long periods of time, tracking the situation there dynamically, and its flight time over an area is not predictable, unlike that of satellites.
Was the incident with the balloon an intentional attempt to disrupt Blinken's visit from the very beginning? Hardly. If the Chinese had flown around the U.S. three times in the Trump presidency with their ADBs and got away with it, it would make sense to continue this successful practice. When the "balloon case" became public, the Chinese might have chosen an escalatory course of action based on their view of the situation. It is likely that Beijing concluded that it would not lose with any possible U.S. reaction to the incident, and this is probably true.
From our partner RIAC
Can Lula walk the tightrope between Washington and Beijing?
As Brazil's New President Luiz Inácio Lula da Silva (popularly known as Lula) prepares to visit China later this month, maintaining neutrality would be difficult as the winds of change enwrap Beijing.
Brazil is Back
President Lula's coming to power has marked a decisive shift in Brazilian foreign policy. With the Pink Tide resurging in South America, the new President has clearly spelled out his foreign policy aims: restoring Brazil's neutrality and importance in international affairs at par with both the West and East after nearly 4 years of impasse under his predecessor Jair Bolsonaro, who had adopted a Sinophobic, pro-Trump foreign policy.
Brasilia's 39th President, who previously presided over the office between 2003-2010, will have a lot to talk about as he visits his nation's largest trading partner that imported $89.4 billion in 2022 mostly in soy and iron ore which added a surplus of $28.7 billion to Brazil's coffers. Boosting the economic partnership with China will be a priority for Lula, who intends to integrate South America into a closely held economic unit. Another important item on the agenda includes the appointment of former President Dilma Rousseff as the new BRICS Bank president.
Lula and the West
Lula had rattled swords with Washington on several occasions during his previous tenure such as alleging the United States for reducing South America to its "backyard" by intervening in its internal politics as well as by opposing the Iraq War. Even though he recognises the importance of maintaining good relations with the superpower up North; several of Lula's moves including sending a delegation to Maduro-led Venezuela, refusing to sign a UN Human Rights resolution condemning human rights violations in Nicaragua, allowing Iranian warships to dock at Rio de Janeiro, maintaining an ambiguous approach on the Russia-Ukraine War and refusing to send arms to Kyiv, dubbing the 'Balloongate' incident a bilateral issue between the US and China and defining the Taiwan issue as Beijing's internal matter, have deeply irked the West.
While tensions remain, Lula's focus on combating climate change and call for saving the Amazon have earned a thumbs up from the Biden administration as the former's election to power comes as a breath of fresh air after his staunch "Trump of the Tropics" predecessor adopted a not-so-friendly approach towards Biden's entry in the White House. Lula understands Washington's support is required and hence it was a top spot on his foreign visits list. Lula and Biden held talks amidst a cordial ambience and vowed to reboot bilateral ties by promising to protect democracy and combating climate change.
Winds of Change in Beijing
However, winds of change in the East have dispersed the clouds of ambiguity and China now stands more vocal, more critical and more confident in dealing with the United States.
The recent session of the National People's Congress, which won Xi Jinping a never-seen-before third term as the President, saw him voicing his criticism against "Washington-led attempts" to "contain, encircle and suppress" China which pose " serious challenges to its development" ("以美国为首的西方国家对我实施了全方位的遏制、围堵、打压,给我国发展带来前所未有的严峻挑战。"). Sino-US relations have been in the trough since President Trump's tenure with the recent point of clash being the 'Balloon incident' which made Anthony Blinken call off his visit to Beijing.
Xi recently unveiled his new 24 Character Foreign Policy which, Dr. Hemant Adlakha believes, marks "China's new foreign policy mantra in the 'New Era' " acting as its "ideological map to attain national rejuvenation by 2049". The characters "沉着冷静;保持定力;稳中求进;积极作为;团结一致;敢于斗争 " which translate as "Be calm; Keep determined; Seek progress and stability; Be proactive and go for achievements; Unite under the Communist Party; Dare to fight" are set to replace Deng Xiaoping's 24 Character Strategy focussed on never seeking leadership and assuming a low profile.
China's confidence is further boosted by its successful attempt to broker peace between Saudi Arabia and Iran, who have been staunch rivals for the past many years. With the handshake that brought the Sunni Arab Kingdom and the Shiite Persian theocracy together, Beijing has garnered accolades from nations across the region and is all set to play a greater international role by not just pulling American allies such as Riyadh to its side but also through actively putting forth its plans to end wars with Xi all set to pay Putin a visit over the Russia-Ukraine War before he meets Lula at Beijing. Lula too eagerly anticipates what Beijing has to say as he told German Chancellor Olaf Scholz "it is time for China to get its hands dirty".
Neutrality no more?
If the state of Sino-US relations does not improve, things would get hard for many leaders like Lula who seek to balance between the two superpowers. Lula knows neutrality is his best bet but money matters– as his former Foreign Minister Celso Amorim noted "Our surplus with China—and I'm talking just about our surplus—is bigger than all of our exports to the United States. It is impossible not to have good relations with China." Isolating China, with which Brazil has had a long strategic partnership since the 1990s, at the expense of moving closer to the US might come hard on the purse and exacerbate the many economic challenges he faces. Nor can Washington be isolated– not just because of the economic necessities but also in the face of challenges from far-right forces that both Lula and Biden face.
Lula realises the risks of placing all his eggs in one basket but would he be left with the choice to divide them equally into both? The issue is bound to get stickier but if he successfully manages to escape the quagmire of the unfolding great power rivalry, Lula will set a precedent for not just South America but nations across the globe. The only viable solution would be to strengthen regional alliances in Latin America and boost partnerships with developing nations like India while using the collective strength to push Beijing and Washington to come together.