Chinese spy balloon over Latin America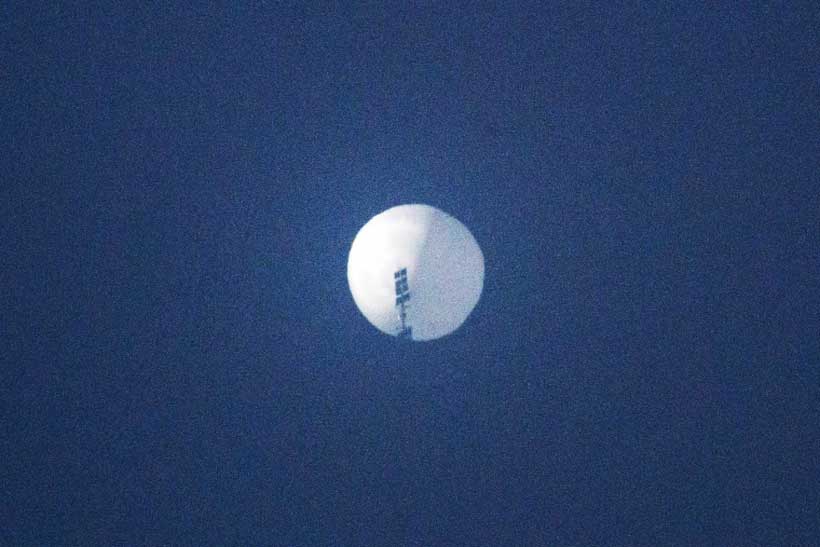 Intelligence gathering has been conducted using balloons since the 19th century, and their usefulness has significantly declined. During the 1950s, the U-2 spy plane was used to spy on the Soviet Union, and the country's satellites were eventually replaced by the Corona reconnaissance units. A Chinese balloon that drifted across the US has raised concerns about people's knowledge.
Sending out balloons is not an ideal strategy for gathering intelligence. They are not designed to be easily hidden, and they tend to go where the winds lead. During World War II, Japan launched incendiary devices known as firebombs into Washington state in an attempt to destroy Seattle. Unfortunately, they were unable to get them to fly over the city. Since a balloon will never return to its base, it has to find a way to retrieve the data it collects. During the 1960s, the US developed a system that allows a plane to snatch the payload from a reconnaissance satellite. Unfortunately, using this method would be very risky for China.
If China wants to collect intelligence, it should consider using a parachute to land the payload on the ground. This would prevent the people from recovering it unless the country has people in places such as Labrador or Montana. The balloon could also transmit data to a Chinese satellite. Not being able to retrieve the data collected by a balloon is a waste of money and time. China has numerous spy satellites that fly over the US every day. These satellites collect various data points, such as radio signals and photos. The country launched four more satellites last year. Since China has never used balloons for espionage, it is believed that the incident was caused by an error. The country's meteorological agency might have lost the balloon, which is the basis of numerous UFO sightings.
Despite China's claims that it does not spy on the US, it is still conducting a massive espionage campaign against the country's allies and the US. This is more extensive than the operations carried out by the Soviet Union during the Cold War. Until 2015, America was still accepting Chinese espionage as a cost of doing business with the country. The U.S. was wrong when it believed that China was using a balloon for espionage. The country reacted after the Office of Personnel was hacked in 2015, which revealed the private information of millions of employees. If the U.S. is truly interested in learning what the balloon is capable of, it should shoot it down. The incident has highlighted the need for China to reduce its espionage activities as the U.S. is on edge. Americans must learn from this and act more aggressively to prevent this kind of behavior from happening in the future. Some of the measures the U.S. can take include increasing the number of FBI agents, establishing more effective cyber security measures, and negotiating with the Chinese government directly. The use of Chinese balloons is a distraction, and this will not stop the country from carrying out its espionage activities. As aggressive as China is, focusing on them is like looking into the bedroom every night for its spies.
Current Scenerio:
Montana has long been a location for the US' nuclear weapons. One of the country's major missile silos is situated in the state. The Pentagon revealed that a Chinese spy balloon was detected flying over various sensitive sites in the US. It's believed that the route the object took could be linked to Montana's nuclear facilities. During a briefing in Washington DC, the Pentagon confirmed that the object was spotted in Montana. It was revealed that the balloon had flown over the Alaskan islands and Canada before it entered the US.
The Air Force's Malmstrom facility is situated in central Montana and houses 150 intercontinental ballistic missiles (ICBM) silos. The Pentagon stated that the balloon did not pose a threat to civilians and was currently flying at an altitude well above the commercial air traffic. This type of activity has been observed in the past. After learning about the incident, the US government launched an immediate response to protect the sensitive data inside the balloon. The country's fighter jets were dispatched to intercept the object. Despite the government's initial response, the Pentagon decided not to launch a missile against the object. The agency noted that the balloon's size could create a dangerous debris field. On which, China responded about the incident and it stated that it was looking into the matter and urged the US to remain calm. According to the country, it has no intention of violating other nations' airspace and territory. China is a responsible nation that follows international laws. It does not intend to violate the airspace or territory of any country. Foreign Ministry spokesperson Mao said that the country was taking the matter seriously. The public should refrain from speculation and hype until the details of the incident are clear. This official also stated that the public should wait for more information before making judgements.
According to a statement released by the Chinese government, the balloon was a civilian airship that was used for meteorological research and it was malfunctioned due to wind. It deviated from its intended flight path due to the Westerlies. China expressed its regret over the incident and noted that it would continue to communicate with the US. The country's foreign ministry also said that it would handle the situation properly.
Intelligence Deficiencies Hamper Togolese Security Forces Fight Against VEOs
The Togolese security forces' lack of actionable and credible intelligence is fettering its response to the VEO attacks. On Friday, 10 February 2023, according to local news media reports, 31 civilians were slaughtered, and many more were taken hostage in the Kpendjal region. The country has recently seen a surge in violent attacks by violent extremist organizations, part of a broader recruitment drive across West Africa. A coordinated effort from regional extremist groups is behind the attacks, which have been occurring for over a year. There have been several violent attacks in Northern Togo in recent years. However, the exact number of attacks is difficult to determine as it varies depending on the source of the information as the Togolese security forces try to contain the situation.
According to the Global Terrorism Database, there were four terrorist incidents in Togo in 2019, all of which occurred in the northern region. These incidents resulted in 2 deaths and eight injuries. In 2020, there were three terrorist incidents in Togo, all of which occurred in the northern region, resulting in 3 fatalities and three injuries. Without sufficient intelligence on the grievances and demands of the attackers, it is difficult to respond effectively to the attack and protect citizens from future violence. Previous attempts at curbing the violence regionally have had limited success. This is especially true in Togo due to its lack of resources, effective intelligence collection, dissemination, and security dynamics with neighboring countries. Mr. Folahanmi Aina has identified specific warnings in Western media. He states, "Some warning signs for countries being vulnerable to violent extremism are high poverty rates, inequality, illiteracy, unemployment, corruption, weak institutions, and poor governance." His assessment is generally valid. However, most analysts and researchers often fail to ask the following question: apart from the variables he identified in his review, are other exogenous forces instigating and abating these violent extremist organizations for their own benefit? However, that's not the focus of this article. This article sets out to examine the capability of the Togolese security forces to gather credible intelligence to counter violent extremist organizations' rapid advancement into the country via northern gates.
Intelligence refers to the ability to gather and analyze information, make informed decisions, and plan and execute actions likely to achieve specific goals or objectives in a complex and dynamic environment. It involves a combination of cognitive abilities, such as critical thinking, problem-solving, decision-making skills, and knowledge of the business, social, political, and economic factors that influence a particular situation or context. Strategic intelligence is often used in military and national security contexts, where it is important to anticipate and respond to threats or challenges. However, it is also relevant in business, politics, and other fields where long-term planning and decision-making are essential. Individuals or organizations may use various tools and techniques to develop strategic intelligence, such as scenario planning, risk analysis, competitive intelligence gathering, and trend analysis. They may also seek diverse perspectives and input from experts or stakeholders to inform their decision-making and planning processes.
Countries' security forces analyze this intelligence to help civilian policymakers, and military leaders understand political and military trends worldwide, the sources of potential regional conflict, and emerging threats to the global security environment (Rand Corporation) and provide recommendations on how best to employ information-gathering techniques and technologies. The situation in northern Togo is fluid and challenges the security forces, especially when a country's security forces and civilians are constantly maimed and bombarded, which is the case in northern Togo. The Togolese Government has extended the state of emergency in Northern Togo, close to the border with Burkina Faso, where violent extremists have been active. In response to increasing militant activities by extremist Islamist militant groups in the region, President Faure Gnassingbé visited the great savannah region and announced enhanced security measures along the border. The extremists' attacks have continued and spread across Togo's borders into other parts of West Africa, including Mali and Benin. This indicates a more extensive regional group operating beyond national boundaries that can act with impunity. As a result, a lack of actionable intelligence hinders governments like Togo from fully responding to or containing these attacks from extremist groups. The UN peacekeepers cannot provide any additional information as they have been unable to reach the site due to security concerns. The Terrorism Research & Analysis Consortium (TRAC) is attempting to analyze the situation and identify any terrorist groups involved, but with limited resources, it is an uphill task. Without actionable intelligence about possible culprits and motives, it is difficult for Togolese authorities to respond effectively and prevent further attacks.
Terrorist organizations are exploiting the lack of intelligence to further their violent extremism and destabilize the region. Nation agencies, regional organizations, and other countries in West Africa have been working together to try and combat these evil machinations. The United Nations has also been a major supporter in trying to foster stability in this region and monitoring activities of terrorists throughout the region. 
Recommendations and Analysis
There are several strategies that Togolese security forces can employ to combat violent extremist organizations: Intelligence Gathering: Security forces need to gather intelligence about the violent extremist organizations operating in Togo. They should be aware of their goals, methods, and tactics, as well as their strengths and weaknesses. This information can help the security forces to develop effective strategies to combat these organizations. Community Engagement: Security forces should engage with communities that are vulnerable to radicalization and violent extremism. This includes providing education, employment, and other opportunities to youth and addressing grievances that could make them susceptible to the messages of violent extremist organizations. Capacity Building: The security forces should be trained and equipped to deal with the threat of violent extremist organizations. This includes developing specialized units that are trained in counter-terrorism tactics, intelligence gathering, and community engagement.
Coordination: The security forces should work closely with other law enforcement agencies and international partners to share information and resources. This can help to improve their capacity to detect and respond to threats from violent extremist organizations. Identifying partners that the security forces can trust is critical because every country or partner has their national security interests before others. Political and Social Reforms: It is important to address the underlying political and social issues that may contribute to the rise of violent extremism. This can include promoting inclusive governance and improving access to essential services such as healthcare and education. The people of the Savannah region feel isolated because there is no development. The cost of living though minimal, but the average citizen finds it hard to put food on the table. The lack of government offices and services attracts disgruntled youth to engage in dubious activities. Combating violent extremism requires a comprehensive approach involving various actors, including security forces, communities, civil society, and government agencies. By working together and employing a range of strategies, Togolese security forces can improve their capacity to detect and respond to the threat posed by violent extremist organizations.
Specific Intelligence Gathering Strategies
Togolese security forces can gather information about violent extremist organizations using a variety of methods, including:
Human Intelligence (HUMINT): This involves gathering information through direct contact with individuals who have information about violent extremist organizations, such as community members, former members of the organization, and informants.
Technical Intelligence (TECHINT): This involves using technical means such as electronic surveillance, tracking devices, and cyber intelligence to gather information on the activities of violent extremist organizations.
Open-Source Intelligence (OSINT): This involves gathering information from publicly available sources such as social media, news reports, and online forums.
Imagery Intelligence (IMINT): This involves using satellite and aerial imagery to gather information on the location and activities of violent extremist organizations.
Signals Intelligence (SIGINT): This involves gathering information through the interception of electronic communications, such as phone calls, emails, and text messages.
Togolese security forces need to use a combination of these methods to gather information. They should also respect human rights and privacy while gathering information and follow legal and ethical guidelines. In addition, they should coordinate with other law enforcement agencies and international partners to share information and resources and to avoid duplication of efforts.
Time for an International Cyber Court?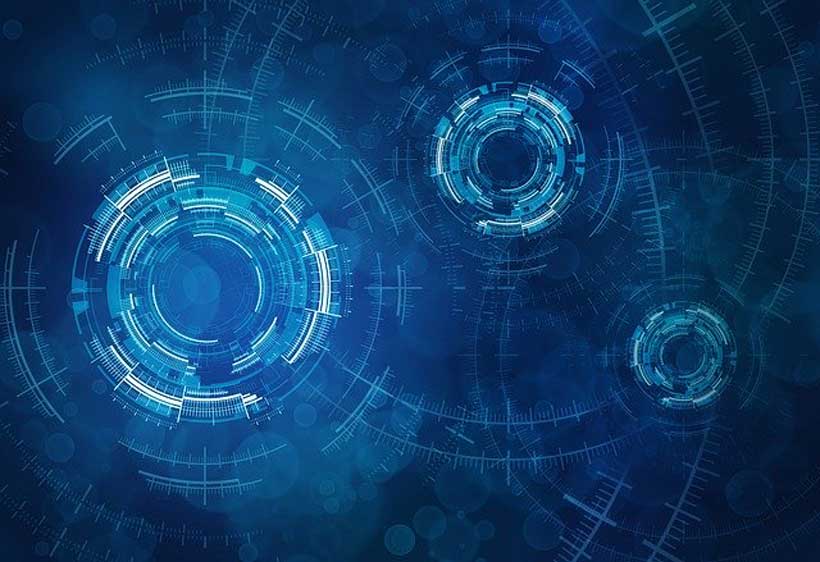 In the current international environment, the significance of the Information and Communications Technology (ICT) is steadily rising. In this context, international cooperation is gradually moving towards a legal architecture for ICT governance and international information security (IIS) as an integral part of the overall international security framework. One of the key global challenges on this path is cybercrime. In a broader sense, cybercrime can be defined as criminal activity related to the ICT environment. Such are, for instance, crimes that target a PC or a network as well as crimes that rely on a PC or a network as a means for the attack.
According to statistics, global damages from cybercrime in 2022 alone were estimated at around USD 8.4 trillion. However, the cost of cybercrime incidents will expectedly exceed USD 11 trillion this year, while annual global spending on countering cyber offenses could exceed USD 20 trillion by 2026, an increase of almost 150% since 2022.
International cooperation in countering cybercrime is actively developing. Thus, its various forms in criminal prosecution includes mutual legal assistance, cooperation in the field of arrest warrants, law enforcement collaboration, mutual recognition of foreign verdicts, etc. There are four identifiable sources of such cooperation: <
these are multilateral treaties on international cooperation in combating crime;
multilateral treaties on criminal prosecution for certain offences;
similar bilateral treaties;
national legislation whose provisions may regulate international cooperation mechanisms for combating cybercrime.
Nevertheless, it can be pointed out that "the existing possibilities of legal assistance and international cooperation in fighting cybercrime are woefully insufficient in most cases."
As for international litigation of ICT security violations, there is a need for a specific international mechanism to address the most grievous cyber offences that pose a threat to international security. Chapter VI of the United Nations Charter establishes the principle of peaceful settlement of disputes. One of the peaceful methods is judicial settlement. As for the application of this principle to ICT, the widespread desire to establish a global court with jurisdiction over transnational crimes in ICT has led to a variety of approaches in domestic and foreign international law doctrine [1]. This issue is particularly relevant nowadays, given a steep rise in the number of cyber offences.
In 2010, the UN General Assembly adopted Resolution 65/230 to address the issue of consolidating the existing judicial mechanisms and/or to propose new national and international judicial or other measures against cybercrime. It instituted the open-ended intergovernmental lexpert group to conduct a comprehensive study of the problem of cybercrime and responses to it at the UN Commission on Crime Prevention and Criminal Justice. Notably, the creation of an international cybercrime court was not on the agenda of the Group's first meeting in Vienna of January 2011.
The judicial mechanisms existing within the UN system have proven that effective and transparent international justice is possible. This sets the stage for the successful resolutions to issues pertaining to this area. Particularly, it is noted that the establishment of a judicial mechanism "…would guarantee that offenses are not treated differently in different jurisdictions" and "…would provide an opportunity for prosecution in those cases where states are often reluctant to prosecute such misdeeds."
There are several concepts prevalent in domestic and foreign doctrines, regarding the implementation of judicial proceedings against the misuse of ICTs.
Expanding the Jurisdiction of the International Criminal Court and Creating a Cyberspace Branch
First, the jurisdiction of the International Criminal Court (ICC) could be extended. For example, the idea of delegating cases involving cyberspace to the ICC was voiced at the UN Congress on Crime Prevention and Criminal Justice, organized by the UN Office on Drugs and Crime in Bangkok in 2005: "…it is recommended that the crimes of cyber terrorism and cybercrime be considered with a view to developing an acceptable definition and listing them as crimes within the jurisdiction of the International Criminal Court."
This option should be pursued by adopting additional provisions to the Rome Statute that would cover ICT and expand the list of crimes under its jurisdiction. In doing so, it is important to reach a global agreement that all nations should ratify the amendments to the Rome Statute. However, this further complicates the process, given that a number of states have not ratified the document yet. One reason is that they view "many of its provisions as contrary to national interests and state sovereignty." As part of the implementation of this option, it is proposed to create an International Criminal Tribunal for cyberspace, which would be a division of the ICC.
International Criminal Court or Tribunal for Cyberspace
The second option being considered is instituting a special international criminal court or tribunal for cyberspace, which would operate under the Statute of the International Criminal Tribunal for Cyberspace (ICTC).
There is a position that "cyberattacks of the greatest global concern, which intentionally cause significant and comprehensive disruption of critical communications and information infrastructure, should fall under the jurisdiction of the ICTC." The idea of its creation was proposed by Norwegian judge, international expert in cybercrime, and co-author of the concept of harmonizing computer crime legislation, Stein Schjolberg. In his work, Mr. Schjolberg puts forward the idea of establishing the ICTC. Its mandate would include prosecuting those who commit or order the most serious violations of the international cybercrime laws established under the provisions of the proposed statute, as well as pronouncing sentences on global cyberattack perpetrators. His list includes the following offences:
acts committed intentionally against computer systems, information systems, data, information or other property protected under relevant international criminal law;
wrongful acts of destroying, damaging or disabling critical communications and information infrastructure that result in damages to national security, civil defense, public administration and services, public health and safety, banking and financial services.
Creating ad-hoc courts or tribunals
Another option on the table is the creation of ad-hoc courts or tribunals as special temporary judicial mechanisms, established in accordance with the UN Security Council's decision taken under Chapter VII of the UN Charter, which governs actions against threats to peace, breaches of peace and acts of aggression. The jurisdiction of these tribunals, as proposed, would extend to "the prosecution and punishment of cybercrime and should cover violations of the global treaty or package of treaties on cybercrime, as well as massive and coordinated global cyberattacks on critical information infrastructure." Regarding the ratio of the jurisdiction of such ad-hoc courts or tribunals to national courts, parallel jurisdiction would be exercised, whereas priority would be given to the ad-hoc court or tribunal.
International Court of Justice on Cyberspace
Finally, there are ideas of establishing an independent International Court of Justice for cyberspace, which would deal with the most serious cybercrimes that pose a threat to the international community in general, and also particular international information security. While the former three options have jurisdiction over personal criminal responsibility for certain acts in the ICT environment, [2] the fourth option makes a state become a subject of international law.
Today, we can also hear statements from some countries about the need to establish a cyber-UN – a structure whose activities would focus on investigating crimes in ICT. However, this initiative has a certain idiosyncrasy: it has been declared that this institution won't be inclusive, but rather selective and exclusive. Particularly, the Ukrainian side has stated that "Russia should have no place there." In other words, the proposed organization will be leveraged to promote the interests of specific states and to discriminate against unwanted nations. Meanwhile, it's not the political interests of individual states, but the formation of an international legal framework of cooperation to prevent conflicts in ICT that should be the key mission of such an institution.
It is crucial for any initiatives aimed at establishing a global judicial authority for regulating ICT to be equitable and open. In this regard, the UN seems to be the most effective forum, given that such a decision could be made binding on all member states by means of a respective action taken by the UNSC.
Regular Institutional Dialogue
However, there still remains another option. As part of the regular institutional dialogue on information security that is being discussed in the UN Open-ended Working Group (OEWG) on information and communication technology (ICT) security, as well as ICT security 2021-2025, a judicial body could be created. Nevertheless, this issue is not on the agenda yet and is unlikely to emerge in the near future. This is due to the fact that the parties already have disagreements on many issues within the mandate of the OEWG, so any attempts to establish a judicial body may further stall the negotiation process.
Maintaining the status quo
As was mentioned earlier, diverse positions on the issue at hand are pushed due to lack of agreement on basic theoretical foundations. The opposite view that there is no need for the emergence of additional forms of jurisdiction over cyberspace, since successful international cooperation is possible within the already existing framework, also makes some sense.
Is It Time to Form an International Cyber Court?
In view of apparent contradictions and no clear system of ICT regulation or information security stipulations in the international law, working out a new framework is perceived as a bit premature right now.
Today, debate is under way in the international law doctrine about the need for a tribunal whose mandate would include adjudicating cases related to ICT. However, the very nature of cyberspace brings with it certain intricacies. For example, the difficulty of attributing cyberattacks as well as collecting evidence from a technical point of view makes it difficult to establish the involvement of a particular state in any particular cyberattack.
Besides, there is a problem which boils down to the fact that there is a lack of consensus on the fundamental issues of international information security (IIS). For example, we see no uniform understanding of key terms. Moreover, states not only interpret them differently, but also use different terms. There are serious ideological differences on various aspects of ICT use and regulation. No tradeoff has been worked out on whether the existing norms of international law are applicable to ICT or whether new norms need to be developed, and whether there is a requirement for legally binding norms of international law that would be applicable to ICT, or if "soft law" would sufficient enough. In the meantime, a common vision or at least a compromise vision of the legal foundations of ICT, as well as harmonization of legislation, not to mention a global convention, is first and foremost necessary for the implementation of judicial proceedings on the global scale. Despite the fact that many states and regional organizations have developed and adopted a legal framework to combat cybercrime in recent years, there is no harmonization of national legal systems and no international convention to regulate activities in ICT in general and to handle cybercrime in particular. Thus, A.A. Danelyan points out that "there is no comprehensive universal international legal framework for cooperation" in ICT. The politization of ICT problems only makes the above-mentioned challenges even more daunting.
All of these factors threaten to result in a yet another politicized or ineffective institution. Due to the lack of comprehensive international legal regulation of international information security, creating such a body at the current stage of international law evolution and amid a serious crisis crippling international relations, would be an untimely move.
[1] The doctrine of international law refers to the system of views and theories held by scholars, the national academic community. Source: www.ilarb.ru/html/news/2013/14062013.html
[2] Here, it is important to accommodate the divergent positions of states on the implementation of personal criminal responsibility for cybercrime as well as their political priorities.
From our partner RIAC
Maritime Security & Geopolitics in Indian Ocean Region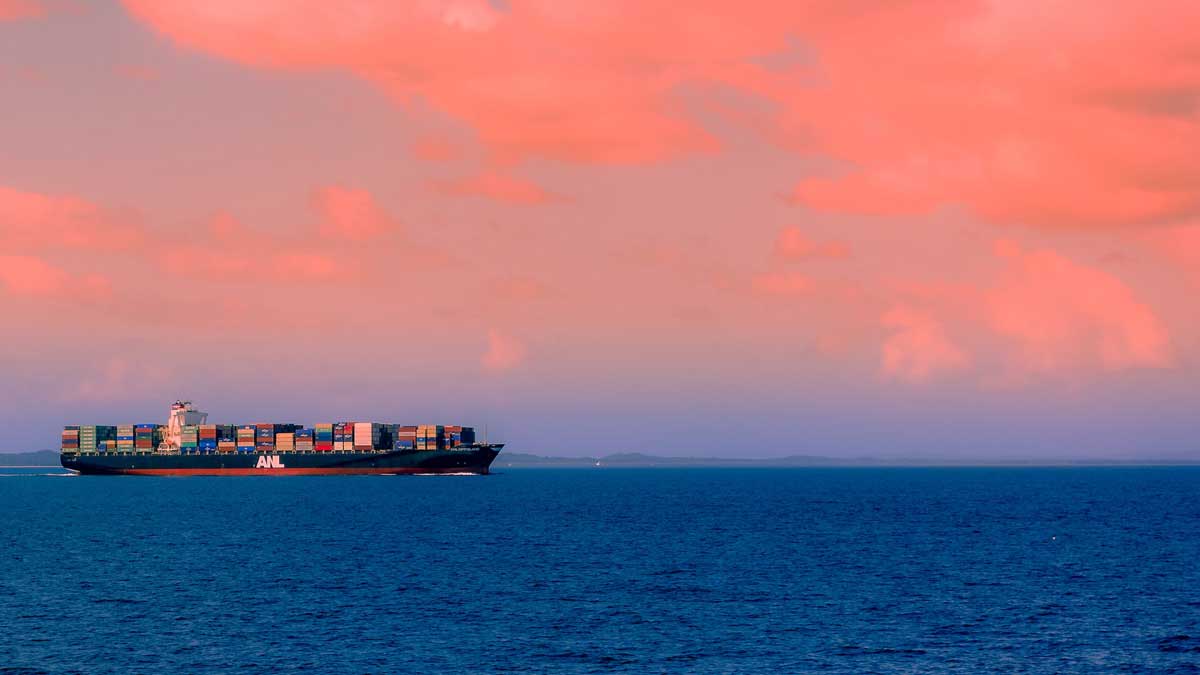 By linking the Middle East, Asia, Europe, and Africa, the Indian Ocean Region (IOR) serves as an important global trade and commercial hub. The Strait of Hormuz, the Bab el-Mandeb, and the Malacca Strait are just a few of the strategic choke points that are located there. The region faces a number of security risks, including piracy, terrorism, territorial disputes, and geopolitical tensions. In particular, off the coast of Somalia, where pirates have seized commercial ships and held crews hostage for ransom, piracy has been a significant problem in the area for a number of years. But in recent years, the number of piracy incidents has significantly decreased as a result of the efforts of international naval forces and increased security measures by shipping companies.
Similarly, another major issue in the area is maritime terrorism, with several terrorist organizations active in the Indian Ocean's littoral states. Shipping lanes, ports, and other maritime infrastructure are at risk from these groups. The most notorious terrorist organization present in the area is Al-Shabaab, which has ties to Al-Qaeda and is based in Somalia. Al-Shabaab has carried out numerous assaults on commercial ships and port facilities. Whereas, the Doklam plateau and the South China Sea are the subjects of the biggest territorial dispute in the area between China and India. The dispute has led to higher tensions between the two nations, and both sides have increased their military presence in the area.
However, China has been stepping up its presence in the Indian Ocean region, and the Belt and Road Initiative (BRI) has significantly contributed to the infrastructure growth of the area. The Hambantota port in Sri Lanka and the Gwadar port in Pakistan are just two of the port development initiatives included in the BRI. India and the United States are concerned about these ports because they believe China is attempting to increase its influence in the region. Whereas, the United States is another significant player in the IOR, particularly in terms of preserving regional security and stability. Due to the fact that Bahrain is home to the US 5th Fleet, the US has a sizable naval presence in the area. The US has also been actively collaborating with other regional players, like India and Japan, to counter China's expanding influence.
Simultaneously, the area, which makes up about one-fifth of the world's oceans, is home to important shipping lanes. Due to these sea lanes, which link the Middle East, Africa, Europe, and Asia, the Indian Ocean region is an important trade route. The Indian Ocean is the conduit for almost 80% of the world's oil trade and 40% of its merchandise trade. Therefore, ensuring safe and secure navigation through the area is crucial for expanding economic activity and global trade. The Indian Ocean region has a complex and varied geopolitical landscape. There are many states in the region, all of varying economic and military strength.
Along with these major players, the IOR is also home to a large number of other stakeholders, including smaller nations like Sri Lanka, Bangladesh, and the Maldives, as well as regional alliances like the Indian Ocean Rim Association (IORA) and the Bay of Bengal Initiative for Multi-Sectoral Technical and Economic Cooperation (BIMSTEC). These stakeholders have a significant impact on how the region will develop and will probably gain significance as the IOR continues to gain prominence.
Another significant risk to the IOR's maritime security is the spread of weapons of mass destruction (WMD). There are worries that non-state actors could obtain WMDs due to the presence of several nuclear-armed states in the region, including Pakistan and India. Governments and law enforcement organizations face a serious challenge when it comes to the smuggling of nuclear materials and components through the maritime domain. For regional stability and global security, the potential use of WMDs in the IOR by terrorists or state actors could be disastrous.
Similarly, a less well-known but no less important threat to maritime security in the IOR is marine environmental degradation. In addition to being a significant fishing ground, the area is home to some of the busiest shipping lanes on earth. However, unrestricted fishing methods, shipping pollution, and the disposal of waste at sea have resulted in the deterioration of marine ecosystems and the depletion of fisheries. The state of the marine environment not only jeopardizes fishermen's means of subsistence but also has wider ramifications for global ocean sustainability and food security.
Last but not least, the creation of innovative techniques and plans for maritime security represents another chance. For example, improvements in satellite and unmanned aerial vehicle (UAV) technology could aid in enhancing the monitoring and surveillance of the region's waters, making it simpler to identify and address security threats. Likely contributing to an increase in maritime security in the IOR is the development of new maritime policing techniques like the use of floating police stations and closer collaboration with coastal communities.