Will COPUOS five-year mission produce a new "international governance instrument" for outer space resources?
Introduction
During its 2022 session, the Legal Subcommittee (LSC) of the United Nation's Committee on the Peaceful Uses of Outer Space (COPUOS) created a Working Group on the Legal Aspects of Space Resource Activity and gave it a five-year mandate to gather information, study the current legal framework, and "assess the benefits of further development of a framework for such activities, including by way of additional international governance instruments." (emphasis added). A survey was sent to the LSC's member states and official observers, with a response due by December 30.
Fifteen member states and five non-governmental official observers responded to the surveys. The responses were recently posted online by the United Nations Office on Outer Space Activities (UNOOSA), the parent body of COPUOS. This article will look at eight of them: three from states representing the range of international opinion, and all five of the observers, who represent part of "civil society".
The Working Group Mandate: Address Unresolved Space Resource Issues
COPUOS-LSC gave its Working Group the following mandate (emphasis added):
The Working Group shall:
(a) Collect relevant information concerning activities in the exploration, exploitation and utilization of space resources, including with respect to scientific and technological developments and current practices, taking into account their innovative and evolving nature;
(b) Study the existing legal framework for such activities, in particular the Treaty on Principles Governing the Activities of States in the Exploration and Use of Outer Space, including the Moon and Other Celestial Bodies, and other applicable United Nations treaties, also taking into account other relevant instruments, as appropriate;
(c) Assess the benefits of further development of a framework for such activities, includingby way of additional international governance instruments;
(d) Develop a set of initial recommended principles for such activities, taking into account the need to ensure that they are carried out in accordance with international law and in a safe, sustainable, rational and peaceful manner, for the consideration of and consensus agreement by the Committee, followed by possible adoption by the General Assembly as a dedicated resolution or other action;
(e) Identify areas for further work of the Committee and recommend next steps, which may include the development of potential rules and/or norms, for activities in the exploration, exploitation and utilization of space resources, including with respect to related activities and benefit sharing.
The establishment of the Working Group and its mandate is significant. It represents a consensus acknowledgement that the Outer Space Treaty (OST) does not adequately address space resource activity and how the benefits of outer space are to be shared. It is also the first time since the 1970's that member states of COPUOS have been willing to consider a new "international governance instrument" beyond non-binding principles and recommendations (e.g., the COPUOS long-term sustainability guidelines of 2019).
The Working Group has a five-year work plan. During initial setup in 2022, it was instructed to gather information from the members of the LSC to help establish the scope of its work. To that end, a survey was distributed to all member states and official observers, inviting a response to the following topics (emphasis added):
– The type of space resources that fall within the mandate and scope of the Working Group.
– The type of activities that fall within the mandate and scope of the Working Group.
– The type of information to be collected by the Working Group in accordance with its mandate.
– The views of States members regarding the existing legal framework for space resource activities.
– The current practices and challenges in the implementation of the existing legal framework for such activities.
– The benefits and challenges to the development of a framework for such activities.
– The relevant factors for the development of a set of initial recommended principles for such activities.
– The format, agenda, topics and other details of the dedicated conference (currently) scheduled for 2024.
– Any other background or information paper, or any other views, that States members may wish to share.
Responses of Representative States: Luxembourg, Russia, and Australia
Luxembourg is a member of the European Space Agency and one of the first signers of the Artemis Accords. It is the second country (after the United States) to pass a national law authorizing its own nationals (including corporations headquartered there) to remove and take ownership of outer space resources. A sample from its response:
Luxembourg considers that the Artemis Accords, as well as the Building Blocks of the Hague Working Group, constitute a valuable contribution to the discussions in international fora, especially the UN COPUOS.
According to the Luxembourg legislator, space resources are now commonly defined as abiotic resources that are in situ in outer space and can be extracted. This notion includes, for example, mineral resources and water, but not orbital positions or frequencies.
Luxembourg ratified the Outer Space Treaty, the Liability Convention and the Registration Convention and is in the process of accessing the Rescue Agreement. Luxembourg has not signed the Moon Agreement. The international space treaties have not yet been tested with regard to the rights over resources found in space. Most of carried missions have taken place for scientific purposes. However, for the sustainability of future deep space exploration, for commercial space projects and space mining to be viable, future explorers and investors will need certainty regarding their rights to the materials they find.
It seems essential that the Working Group, especially when formulating the set of initial recommended principles, is driven by adaptive governance principle and focuses on the most pressing issues. The highest priority is the recognition of individual rights over space resources, mechanisms for avoiding harmful interference and for the establishment of safety zones.
Russia is a fully "spacefaring" country, with the capacity to launch payloads and humans into outer space and send probes to the Moon and planets. It has not signed the Artemis Accords nor passed a national law authorizing private ownership of space resources. From their response:
Space resources include celestial bodies, spaces and territories of celestial bodies, mineral resources, liquids and gases located on them, various types of radiation, orbital-frequency resource, and other objects. . . . Due to the fact that the necessary legal framework for research and study of certain types of space resources, such as solar energy and the orbital frequency resource is available or not required, it is advisable to exclude these types of resources from the scope of the Working Group while referring to them in the classification system.
An important task of the Working Group is also to develop a monitoring mechanism for activities related to the exploration and utilization of space resources, which may include:
– issues of establishing responsibility when implementing the said activities;
– monitoring compliance with established international standards regulating the extraction of space resources, as well as control over the lawfulness of such operations;
– control over the organization of licensing of activities related to the exploration, exploitation and utilization of space resources;
– an algorithm for resolving conflicts and disputes between actors engaged in the extraction and utilization of space resources, an algorithm for international consultations between states;
– a mechanism for informing the international community (including the obligation to inform the UN Secretary-General) of the nature, progress, locations, and results of such activities;
– consideration of the feasibility of establishing a special international body responsible for securing the regime of the utilization of space resources (by analogy with the ITU, the International Seabed Authority).
A space resource, even after its extraction (removal), does not lose its unique natural extraterrestrial origin, unlike a resource mined on Earth. The transformation of space resources, in particular their extraction and, as a result, the acquisition of a natural-anthropogenic nature, does not give rise to ownership of these resources. However, the national legislative initiatives of certain States vest their non-governmental persons, citizens and entities with the right to mine, appropriate, own, transport and sell the mineral resources of celestial bodies, including asteroids. But the national law of any State cannot extend to territories outside its jurisdiction.
Thus, it is necessary for the Working Group to determine a mechanism for prioritizing missions and the number of admissible missions in the light of the physical characteristics of the celestial body and to consider the issues of the avoidance of the depletion of extraterrestrial resources and conservation of the space environment, among other issues.
Australia is unique among the world's space powers: it has ratified the Moon Agreement and signed the Artemis Accords. Steven Freeland of Australia has been named vice-chair of the Working Group (Andrzej Misztal of Poland is the chair). Here is part of its response as it tries to straddle two worlds:
Australia considers that the type of space resources and activities that fall within the mandate and scope of the Working Group may include:
– Activities contemplated by the five United Nations (UN) treaties on outer space;
– Activities and definitions contemplated by the Hague International Space Resources Governance Working Group on the Building Blocks for the Development of an International Framework on Space Resource Activities, including definitions for the terms 'space resource' and 'space resource activities';
– Activities contemplated by national agencies, including the Artemis program;
– Activities contemplated through States Members' policies, including NASA's Lunar Landing and Operations Policy Analysis and the European Space Agency's Space Resources Strategy.
Australia is party to the five UN treaties on outer space and is committed to meeting its international obligations. Australia is also committed to contributing to the development of norms that ensure the long-term safety, stability and sustainability of the outer space environment. The activities of States in outer space are also guided by a number of non-binding instruments. Despite not holding the status of law, Australia recognises that these non-binding instruments indicate the intentions of signatory States as to their conduct in outer space.
Australia does not consider that Article II of the Outer Space Treaty prohibits ownership of resources extracted or removed from the Moon or other celestial bodies. However, ensuring compliance with Articles I and II of the Outer Space Treaty requires some understanding of the elements of those obligations or ways of satisfying them in the context of space resource activities, and the Working Group may like to give consideration to this issue.
In Australia's view, the establishment of an international regime governing exploitation of the Moon's natural resources consistently with Article 11(5) [of the Moon Agreement] would permit and facilitate space resource exploitation in a rational, safe and equitable manner, providing a means by which the exploration and use of outer space can be carried out for the benefit and in the interests of all countries.
Response from Observers ("Civil Society")
Six Observers responded to the survey. One of those, the European Space Agency, is an inter-governmental organization. The other five are non-profits, part of "civil society" ("any non-profit, voluntary citizens' group which is organized on a local, national or international level") that gives voice to stakeholders. Here is a sample of their responses, in alphabetical order:
For All Moonkind is focused almost exclusively on the preservation of historic/cultural landing sites from the early years of lunar exploration. Their position is that any resource agreement must include protection of such sites:
Culture is who we are, where we have been and where we are going. It is what shapes our identity as humans. In short, development cannot be sustainable without culture. Moreover, cultural heritage protection is a mainstay of intergenerational equity. The protection and preservation of human heritage recognizes those who came before us, protects the gains of our civilization and allows future generations to learn from both their processes and results.
As the Working Group considers the legal aspects of space resource activities, it must address the impact those activities will have on cultural heritage and use the universality of heritage to achieve consensus.
Zones could be established to manage, and hopefully prevent, conflict, starting with proposed heritage protection zones. For All Moonkind also suggests that the first Coordination Zones can be implemented immediately, to recognize and protect human heritage on other celestial bodies. We believe that international community will be more willing to reach agreement regarding the protection of a site of universal value, as opposed to the operative site of a State or private company.
The Moon Village Association is an umbrella organization that facilitates the work of many groups and individuals. Its response* highlights sharing the benefits of outer space exploration and development. Although it stopped short of calling for mandatory benefit sharing, it did call for consideration of benefit sharing at every level of decision-making:
It is the sense of this Working Group that benefit sharing as a desirable feature in the context of international and space law, is in the process of maturing into a more consequential working theme, whose consideration should be deemed mandatory at relevant legal and operational levels, in the same vein as all relevant factors reviewed in this recommendation should be considered mandatory.
This said, it is also the sense of this Working Group that no benefit sharing first principles and specific mechanisms may manifest unless access issues have been resolved in close concertation with key operators and strongly invested stakeholders.
Specific mechanisms need to be considered simultaneously to legal and operational clarification, in the context of space resources utilisation, of non-exclusionary forms of priority and property rights intended to enable investment and operations to proceed.
While remaining aware of the fact that without economic sustainability there is neither sustainability nor access to and sharing of benefits, it is nonetheless the sense of this Working Group that, without a broad and inclusive debate on measures to mitigate future inequalities that may result from lack of sufficient consideration of access and benefit sharing issues, it would become considerably more difficult to assert international legitimacy in defining above specific legal and operational mechanisms.
The National Space Society was formed in 1987 by a merger of the National Space Institute with the L-5 Society. It generally supports the private sector and discourages regulation:
Notably, there are four factors most relevant to the development of a set of initial recommended principles: 1) the mitigation of harmful impacts and interference; 2) the need for economic incentives and clarity in benefit-sharing; 3) recognition of resource rights regardless of domestic or international implementation; and 4) the dissemination of data.
First, the mitigation of harmful impacts and interference speaks to the impacts of ISRU [In Situ (in place) Resource Utilization] activities and external interference upon ISRU activities. The protection of international cultural heritage sites in outer space should be paramount regarding ISRU impacts. . . . As humanity transcends into the solar system, the protection of how we progressed is important historically, culturally, and inspirationally.
Second, the current void of governance has contributed to a lack of investment in ISRU because of uncertainty within the legal field and the calls for monetary benefit-sharing. The recommended principles should incentivize investment by clarifying that benefit-sharing ought not to be compulsory monetary benefit-sharing but rather encouragement of enabling and promoting the development of technology, capabilities, and education; particularly in developing countries. Benefit-sharing could also take the form of an international fund to assist in the above-mentioned actions and bolstering the ever-necessary UN SDGs [sustainable development guidelines]. Clarity with the intentions of benefit-sharing is likely to incentivize economic activity to develop ISRU further.
This leads into the third and fourth factors of resource rights and data dissemination. In order for ISRU to further the human experience to outer space, the right to utilization is necessary. Thus, legitimate resource rights provided through legal processes should be recognized regardless of their domestic or international implementation. This would also incentivize economic investment. Lastly, the dissemination of data related to the type and amount of resources discovered and/or extracted should be considered. This is significant because as data becomes available regarding the amount of resources in varying places, it can create clearer methods of governance.
The Open Lunar Foundation is "committed to enabling peaceful, cooperative lunar settlement for the benefit of all life."
The recovery, exchange and use of natural resources have always been foundational to the development and maintenance of any human society. Yet history also shows that uncoordinated access can create conflict and unfettered development can grow to the detriment of people, places and intentions. As humanity seeks to establish new roots in the vastness of space, the technical, economical and legal ability to make use of available natural resources will thereby play a crucial role in determining our failure or success.
In polycentricity, a shared set of goals and institutions empowers local management by semi-autonomous decision makers. Polycentricity leverages localized synergies and deep system knowledge for high social-ecological and governance congruence. Through subsidiarity and diversity, polycentric governance enables institutional experimentation and exchange in uncertain and complex environments. In a polycentric lunar governance system, the different lunar resource systems can be managed locally and individually while conforming to universal norms and principles such as transparency, sustainability, peace, cooperation, and justice.
Create a Catalog of Scarce Resources: Not all space resources are equally accessible or exist in large quantities. Specific resources or regions may be affected by inherent conditions of scarcity, such as the "peaks of eternal light" at the lunar poles or the "radio quiet zone" on the far side of the Moon. To ensure appropriate management regimes, we recommend developing and updating a living list of resources and regions involving conditions of scarcity. States, operators and other interested stakeholders should involve themselves in this definitional process and publicly commit to recognizing and respecting the list.
Scaffolding Towards Shared Frameworks: Wishing to ensure that emerging lunar regulations truly enable a plurality of societies, parties and activities, while not over-specifying institutional structures based on past approaches, a foundational document could be adopted which focuses on guiding principles and shared agreements rather than specific resource management and coordination approaches. Such a document could emphasize commitment to peace, cooperation and accessibility while protecting the ability for adaptive learning and evolution.
The Space Generation Advisory Council submitted itsE.A.G.L.E. report from May 2021 in lieu of a specific survey response. The particulars of "Effective and Adaptive Governance for a Lunar Ecosystem" are too long to summarize (see list below). In general, it calls for a new international "charter":
The regulatory tools devised in UNCOPUOS seemingly follow a life span of roughly 20 years. Treaties, principles, and guidelines each characterised two decades of international space diplomacy by providing a reference narrative for the community. After long reflection, we realised that the narrative of the next two decades could be captured by charters. With this term we refer to a legal document enacted to define the essential features and boundaries of a legal framework through the solemn commitment of its signatories. Examples of famous charters used in this sense include the Magna Carta Libertatum, the Charter of the United Nations and the Charter of Fundamental Rights of the European Union.
Suggested Topics for a Lunar Governance Charter
– Fundamental Principles of Space Law
– Guiding Principles for a Lunar Governance Charter
– Inclusiveness
– Interoperability
– Human Life Protection
– Heritage Preservation
– Science / Business Balance
– The Use of Lunar Resources
– Safety Zones
– Liability & Registration
– Minimum Coordination
– Conflict Resolution
At the E.A.G.L.E. Team, we value the ability to unite and converge above everything else. When we set foot to initiate the development of this document, our main goal was to provide a contribution that could simultaneously increase the value of all others by providing them with meaningful opportunities to be expressed. We wanted to inspire global actors and catalyse international discussions on the exploration and use of the Moon. With this purpose in mind, we birthed the idea of a Lunar Governance Charter as a shared narrative that could frame the global debate on lunar governance within pragmatic but also idealistic terms. Structured in the way presented in Section 3, we believe that a Lunar Governance Charter could constitute a useful reference framework for the evolution of adaptive governance.
Conclusion
The responses from member states and observers show a wide spectrum of opinion concerning "additional international governance instruments". Some do not want any additional rules unless they confirm private property rights and protect space resource activities. Others would require any space resource activity to be approved by an international authority, like the International Seabed Authority in the UN Convention on the Law of the Seas. In between are those who do not want a new authority but do want a new international agreement that will protect essential public policies while providing legal support for private activity. That agreement might be a stand-alone treaty, like the other UN space treaties, or it might be part of the Moon Agreement as an Article 11 resource agreement.
There is also a spectrum concerning what public policies should be protected. Most would agree on protecting heritage sites, but does that include every track mark by every rover? To what extent do we share information and technology? As for protecting activities, how can safety zones or priority rights be structured so that they are not prohibited exclusive claims? In general, how can we maximize sharing the benefits of outer space while still establishing mechanisms that promote economic sustainability?
The next five years may well produce a new international agreement that will guide the nations of Earth as we begin to leave the home world. Without one, we might repeat the mistakes of the Age of Imperialism, when powerful countries battled for control of distant resources, causing centuries of war, suffering, and neglect. Humanity has a chance to start over, and the new COPUOS working group might be the best vehicle for doing so. For this year's meeting dates and other information about COPUOS and the Legal Subcommittee, click here.
* MVA's response was primarily written by Suyan Christina Malhadas and the Space Law and Policy Research Group of the Catholic University of Santos, Brazil, with contributions from members of MVA's Adaptive Governance Working Group, including this author.
The New High Seas Treaty: Takeaways and answering the hard questions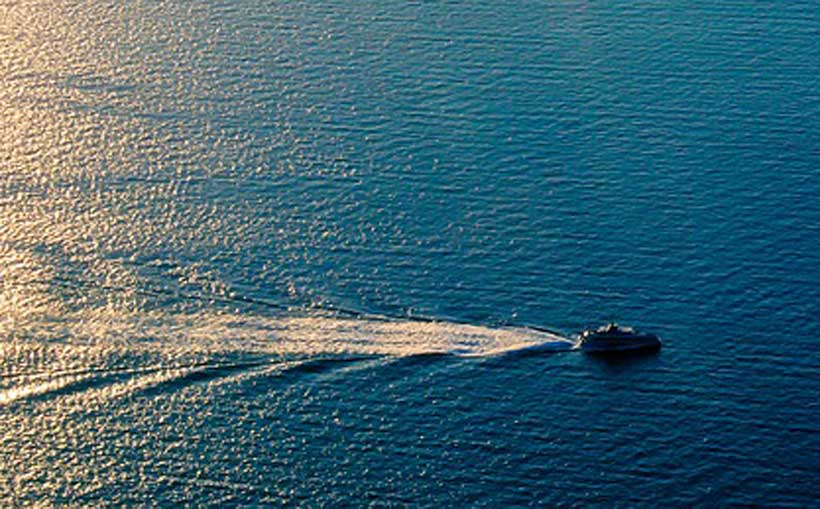 On 04 March, Rena Lee, President of the UN Intergovernmental Conference on Marine Biological Diversity of Areas Beyond National Jurisdiction (BBNJ), announced that "the ship has reached the shore," referring to the last compromise and successfully negotiated to stumble block of this historic treaty, which marked the apogee of over two decades of negotiations to protect the ample internationally ungoverned space of the ocean. The last time the countries came together to gather political will during geopolitical tensions to protect biodiversity was on 01 December 1959 during the cold war to declare Antarctica a place for peace and science.
Four Takeaways
The draft agreement of the 'The New High Seas Treaty' emphasises the need to address the planet's largest unregulated biosphere for the sustainable use of resources and biodiversity protection. It covers the expansive portion of the ocean beyond national boundaries and will provide a legal framework for designating vast marine protected areas (MPAs) to protect against marine life degradation and sharing of resources. It is necessary to identify, monitor and regulate vulnerable areas to address the commitment of protecting 30 Percent by 2030 endorsed by COP 15 in the Kunming-Montreal Global Biodiversity Framework in December 2022. Exit options and other unique provisions for the Arctic or China Sea and other geopolitically tense areas are also mentioned to avoid disagreements and conflicts within the agreement.
The stumbling block of this treaty was how to appropriately share marine genetic resources (MGR) and wealth, which separated the Global South and North. Due to their potential for application in pharmaceuticals and cosmetics, MGR, which are made up of the genetic material of bacteria, corals, krill, seaweed, and deep-sea marine sponges, are gaining more scientific and commercial interest.
The agreement is legally binding and establishes a new global authority for the high seas, complete with an executive body called "COP," a secretariat, and a scientific council. It is based on certain principles and approaches like the polluter-pays principle, the principle of the common heritage of humankind, the freedom of marine scientific research, and other freedoms of the high seas.
In addition, an approach for maintaining and restoring ecosystem integrity, including the carbon cycling functions that support the ocean's role in climate while also increasing ecosystems' resilience, is practiced. Signatories are also tasked with conducting environmental impact assessments before exploitation, exchanging marine technology with other littoral states, and monitoring the space for other threats.
What are the High Seas and the threats present on them?
States currently govern up to only 200 nautical miles of seas from their coasts, delineated by the UN Convention on the Law of the Sea (UNCLOS). But beyond the nautical boundaries are the high seas, which only one percent are protected. States have access to freedoms, including the right to overfly, navigate, and install underwater cables. The high seas cannot be the subject of any claims to sovereignty. Once expressed as desolate, it is now considered a treasury of rich biodiversity and marine resources. However, they are being exploited by technological advances enabling them to deplete fisheries and seabed minerals. Deep-sea ecosystems may change or be destroyed by machine-aided excavation and gauging of the ocean bottom. As a result, there will be a loss of species in addition to fragmentation or loss of the structure and functionality of the ecosystem.
Increasing cargo ship transportation and their Bilge Dumping practices also threaten the open ocean. Bilgewater, which gathers in the bottom of a ship, is a mixture of fluids from the engine room and other potentially harmful materials like lubricants, cleaning agents, and metals like lead and arsenic. It is expensive to process this oily effluent, whether by treating it to eliminate contaminants or by discharging it at the port. Some ships simply dump it into the ocean with portable pumps, which can be a significant hazard to marine life, to save operational expenses.
Another threat in the high seas is the Great garbage patch, which carries and culminates tonnes of plastic debris released through river exits. They are carried and formed by ocean currents and "gyres." There are five gyres in the ocean. One in the Indian Ocean, two in the Atlantic Ocean, and two in the Pacific Ocean. Garbage patches of differing sizes are located in each gyre. Cleaning up these garbage heaps and systematically disposing of them is a heinous task.
In addition, Climate change is heating the oceans, which may result in a mass extinction of marine life like the Permian Extinction experienced 250 million years ago, which extinguished 90 percent of marine species. The oceans have mitigated the worst of climate change by absorbing 90 percent of the heat caused by global warming and providing us with 50 percent of the oxygen.
What are the existing treaties on High Seas, and what are their issues?
About 20 international organisations oversee human activity in the high seas in accordance with UNCLOS, although their authority is constrained. In the shipping industry, for instance, the International Maritime Organization is in charge of safety and pollution control, whereas regional fisheries management organisations are in charge of particular fish populations. Yet, a lot of marine species migrate and regularly switch between various environments into the wild ocean which are unprotected from human activities.
The International Seabed Treaty is less concerned with conserving the environment and more interested in advancing the ultimate extraction of valuable mineral accretions from the seabed. Exploratory mining licences have never been denied. The contracting entity does environmental impact assessments; they are not independently verified and investigated. The ISA dismisses the worries of environmental groups like Greenpeace about defending the seabed from similar mining in the future or from the several very detrimental environmental side effects that would be involved.
What does the treaty pose to International Security?
First, an increased presence of private players. The implementation process of the treaty will see an increased presence of private maritime players as the agreement does not apply to the Navy warships. However, they are expected to behave reasonably with the agreement. Ocean conservation is currently led by non-governmental organisations funded by philanthropists, bureaucrats, and governments.
Second, increased monitoring and surveillance. To assess environmental impacts, monitor and traffic control ships, and provide constant surveillance over an expansive area will require advanced remote sensing and imaging technologies. There will be a need for marine spatial analysis and planning to track human activities and the ecosystem. New marine technologies must be exchanged between the developing and developed states to explore the deep ocean and seabed's for research and exploitation. Increased monitoring will be a critical challenge for the littoral states to move their submarines in stealth and secrecy.
Third, potential for new marine resource-induced conflict. Though the agreement states that the marine samples and genetic coding will be shared, it does not mention who can further exploit the resources and with whom it shares. Does it share with the states involved in the exploration or those proximate to the resource.? Here, Global North faces the question of the free-riding problem and whom to free-ride its services.
Political Philosophy: An Attribute of a Superpower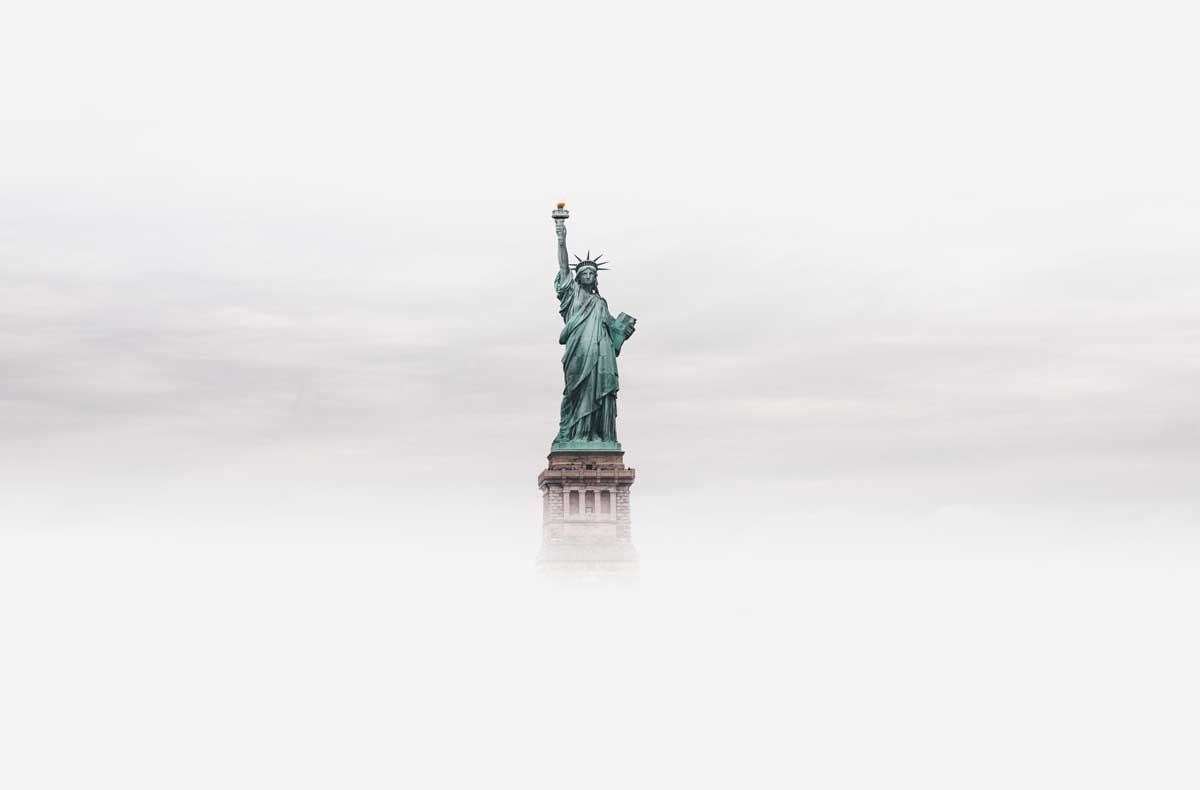 In the modern science of international relations, defining the essential features of modern superpowers has remained a bone of contention. What makes a true superpower stand above the rest? Is there a universal set of traits that distinguishes a few leaders from many outsiders? Until now, the key criteria for a "superpower" have mainly been considered by scholars in a material way.
A superpower must have economic potential that far exceeds that of other countries, military power, critical technologies, a developed scientific and industrial base, and human capital. The totality of such material opportunities provides measurable, albeit not controversial, criteria for ranking countries. The situation with non-material factors is much more complicated. Their quantitative measurement is difficult, if not impossible. Their assessment is too subjective and potentially vulnerable to distortion. Whose culture is stronger? Whose ethics are correct? Whose value system is better? Such questions lead to value-oriented disputes, but do little to distinguish the superpowers from other players in the international arena. Meanwhile, this is where one of the most important criteria lies.
We can suggest that a noticeable difference between a superpower and other states, along with the superiority of material factors, is the presence of a systemic and consistent political philosophy of international relations. The superpower offers its own unique view of how exactly the world should be arranged, according to what rules it should exist, what its goal is, and why this particular superpower is legitimate in its role. Moreover, political philosophy is neither a set of slogans and clichés, nor a pretty wrapper or simulation. It is neither an ideology nor a utopia. All of the above may be derived from political philosophy, but not exhaust its content. We are talking about a special interpretation of key political concepts in relation to international relations—power, authority, justice, equality, etc. Such an interpretation should be based on a deep intellectual tradition and one's own practical experience, which make the arguments of the proposed political-philosophical doctrine convincing both for oneself and for others.
Can a country represent a value only due to material factors? Undoubtedly. Ultimately, the state can concentrate significant power and live exclusively in accordance with the principles of realism, pursue a pragmatic policy, advance its material interests, and achieve dominance where possible. However, bare realism will sooner or later mark the boundaries of legitimacy. The dominance of the bayonet and the purse strings will have shaky ground without a clear understanding of why and for what it exists.
Can a country broadcast an influential political philosophy while lagging behind materially? Also definitely. At a certain moment, it can be a model of stoicism or heroism, a carrier of innovative and attractive ideas. But without a material base, there is a risk that these will just remain hot air, remaining good wishes alone.
It is noteworthy that there are surprisingly few countries that have material power and at the same time have their own political philosophy. It would seem that creating a political-philosophical doctrine is much easier than designing a missile or a nuclear bomb. One can unite "smart people", edit the results of their "brainstorming", write basic works, and make manuals for propagandists—that's all. In fact, many of these creations crumble and get lost in the information noise. There are single copies in the hands of single carriers—the same superpowers.
Does the political philosophy of a superpower need to be "sovereign"? Should it be based only on the nation's intellectual tradition? Certainly not. It is extremely difficult to find exceptionally original political and philosophical doctrines with global influence. As a rule, we are talking about a mixture of universal ethical principles, categories of such major political and philosophical doctrines as liberalism, socialism or conservatism, nationally specific views and principles, and even religious doctrines such as Christianity or Islam.
In the modern world, only two countries can be distinguished which combine both significant material potential and their own political philosophy: the US and China.
The politico-philosophical core of the United States is well known and widely replicated at all levels, from university essays and textbooks to propaganda videos and social media posts. It is based on liberal principles with their appeal to the supremacy of the human mind, the idea of "negative freedom", justice as fairness, equality of opportunity within the framework of uniform rules, as well as the ideas of democracy derived from them as the optimal form of government and the market as a means of organizing the economy. This political and philosophical code is a product of the European enlightenment and the specific experience of organising the internal life of European countries, which was embodied on the basis of American political experience and multiplied by their material strength. The European roots of US political philosophy have allowed it to easily take root in the soil of numerous Western countries, although in some places it contradicts individual interpretations "on the ground". It is also important that there is a powerful modernist potential in such a political philosophy. The political philosophy of the United States and the modern West in general is a philosophy of emancipation, liberation and reason-based progress.
The political-philosophical core of the People's Republic of China is much less well known, simply because Beijing has not strived to actively promote it abroad. The political philosophy of China has long remained largely nationally oriented. However, it has a systemic and deeply reflected character, which yields a high potential outside the PRC. It is based on a view of international relations as a non-zero sum game, the idea of the collectivity of international relations, and a departure from rivalry as the leitmotif of world politics. Modern Chinese political philosophy's powerful Marxist element gives it a modernist potential, combined with the experience of solving the key problems of China itself. It combines the ideas of people's democracy with successful experience in solving the problem of poverty, overcoming backwardness, and reducing the sharpness of social inequality. In the modern world, China appears as a country whose ideas have been tested in practice. Yes, many successes have been made possible by integration into the Western-centric global economy. But here, too, China pursues its own philosophical line—a non-zero sum game, borrowing Western experience and combining it with Chinese traditions. Marxism is one example of a Western doctrine which China has used to its advantage.
Will there be a clash between American and Chinese political philosophies? Most likely, yes, because China is increasingly perceived in the US as a long-term threat. China avoids copying and mirroring the American allegations against itself by promoting the idea of a non-zero-sum game and thereby turning its political philosophy into an even more visible alternative. One can argue for a long time about what is primary in the contradictions of the powers—material factors or ideas? Obviously, if necessary, differences of ideas can be used for political mobilisation and the consolidation of allies. The more systematic such ideas are, the easier it is to draw dividing lines.
Are the political philosophies of the US and China self-sufficient for them? No. Both the US and China combine their political philosophies with the principles of realism. Like many other players, they proceed from the risk of worst-case scenarios and prepare for them, accumulating resources for mutual deterrence. However, political philosophy allows you to maintain the global legitimacy of your influence or to claim it.
Does Russia have its own political philosophy? The answer so far is rather negative. Russia has returned in its foreign policy to the principles of realism, which was already an achievement for its time. But it is too early to talk about a systemic and deeply developed political philosophy. There is a set of still-fuzzy, sometimes contradictory ideas and concepts, as well as their interpretations and slogans derived from them. The system of Russian views clearly lacks modernist potential. The question of whether it is necessary in itself can be a matter of debate, but it is clearly built into the system of views of the United States, China and smaller powers. Russia has recent experience in the collapse and loss of its political and philosophical project, which began long before the collapse of the USSR. Perhaps it is the Soviet experience that continues to yield a persistent and unconscious allergy to political philosophy. It is also possible that both the US and China, at some point, will also face the same problem that the Soviet Union experienced—the separation of their doctrine from the real state of affairs. Perhaps, a lack of political philosophy is now Russia's advantage. Russia will develop its own unique experience, which will allow it to avoid the mechanical copying of other people's ideas, mixing them in its own practice. The maturation of political philosophy takes time, as does the cultivation of its material base.
From our partner RIAC
Learning Multilateralism on Obama's National Space Policy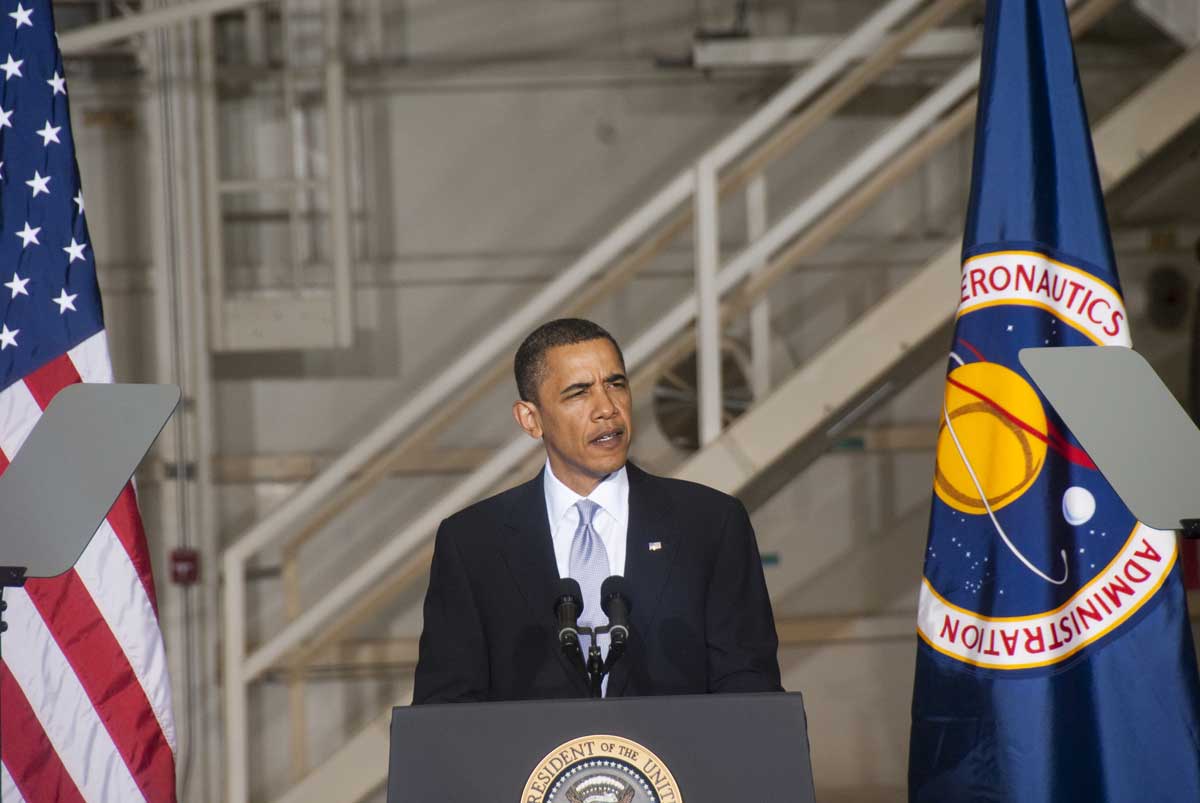 In June 2010, Obama's new National Space Policy (NSP) emphasizes a broad continuity between its main goals and the overarching themes originally developed by the Eisenhower administration, such as the use of space and strengthening space stability. Other goals evolved directly from original U.S. space policy goals, including expanding international cooperation, nurturing U.S. space industry, and enhancing the assurance and resilience of mission-critical functions enabled by commercial, civil, scientific and national spacecraft and supporting them infrastructure. Thus, National Space Policy of U.S and also National Security Space Strategy (NSSS) of U.S is seeking to emphasizes international cooperation through its pillars and also point from policy
Five Pillars of National Security Space Strategy of U.S
The National Security Space Strategy (NSSS) provides a roadmap for the implementation of US space policy and the achievement of U.S space objectives. It consists of five basic principles or pillars that prescribe the framework.
Promote the Responsible, Peaceful and Safe Use of Space
The NSSS first pillar calls on the United States "to lead in improving security, stability and responsible spatial behavior" and to develop transparency and confidence-building measures that "encourage responsible spatial action and peaceful use". As stated in the National Space Policy, there are specific steps that include national and international actions that aim to promote safe and responsible spatial operations, improve information collection and sharing, which is to prevent collisions between spatial objects, protect critical spatial systems and infrastructure support, with special emphasis on critical interdependence and reinforcement of space and information systems.
Provide improved U.S Space Capabilities
The NSS second pillar calls on the U.S. to improve space capabilities and energize the U.S. industrial space base. In addition, the existence of a strong industrial base and staff support is also one of the U.S. country's best insurance policies, in the strategic, operational, economic and technological fields referred to in the new defense strategy.
Partnering with Responsible Nations, International Organizations, and Commercial Firms
The third pillar calls for greater involvement and partnership with other space-based countries, relevant international organizations and business actors. To guard the third pillar in US Space Policy and ready to face future strategic circumstances, the US Strategic Command (USSTRATCOM) is one of the main organizations responsible for safeguarding these benefits in the face of changing strategic circumstances and the US uses the National Security Space Strategy (NSSS) as means to maintain this benefit. Meanwhile, there is a specific geographical responsibility area (AOR) that is not assigned to USSTRATCOM. So that the responsibility is only limited to below sea level, which is used as a place for strategic U.S. submarines operating, up to 22,000 miles above the surface of the earth.
United States Strategic Command (USSTRATCOM) engage actively in this pillar and have signed more than 29 agreements with several business entities that were then used to share situational awareness with many selected information partners. Recently, U.S. country in this case it has been authorized to negotiate similar agreements with non-U.S. government agencies and intergovernmental organizations, to work with space actors who are supposed to be responsible for the process of sharing and exchanging space flight information security. Also, USSTRATCOM actively seeks further partners, in particular those with whom little or no previous commitment has been made. State U.S. has also partnered with old friends and allied countries such as Australia, Canada, Britain and other NATO allies who are always involved with them. Moreover, this is done while looking for new opportunities to work with potential partners in Europe, the Asia Pacific, Latin America, South America, the Middle East and Africa.
Prevent and Deter Against U.S Space Infrastructure
U.S. space infrastructure basically an U.S. component vital. This is seen in how U.S. want to protect this asset. Space defense also certainly requires a full understanding of the operating environment, which allows U.S. warnings. to be recognized and effective protection of U.S. assets, provide resilience, and use alternatives when challenged. This fourth NSSS pillar, which is "preventing and deterring U.S. space infrastructure," includes operations to gain and understand the location, activities, ownership and purposes of space-based objects. In point of Prevent and deter against U.S space infrastructure mentioned about international cooperation; the point is;
"Sensitivity to space situations (SSA) enables all our operational activities. An important way to increase SSA's capacity and capacity would be to expand partnerships and increase international cooperation. To this end, we want to transform California's Joint Space Operations Center (JSpOC) into a Combined Space Operations Center (CSpOC)."– U.S Department of Defense
Initially, such a step would enable us to influence individual strengths in full cooperation with U.S closest partners and, in accordance with national policies, provide a framework and environment that might help meet the needs of common space security. In addition, such a transition would conform to the mandate of the NSSS "build coalitions of like-minded nations that share space".This partnership would allow the U.S. to act in a coordinated manner, synchronize U.S. efforts and promote responsible spatial behavior with these partners to ensure long-term spatial sustainability.
Prepare to Defeat Attacks and Operated in a Degraded Environment
The final pillar of the NSSS calls on the United States to prepare to defeat space attacks and operate in a degraded environment. This approach will generally always include activities to provide critical space capabilities for U.S. missions. and coalition forces. Besides that, it is also used to ensure the success of the mission through architecture and alternative means, even if necessary, under all conditions of conflict and pressure.
The guarantee mission includes the need to maintain and protect the capabilities of the US critical space itself, US allies and partner countries, and also to improve the resilience of critical space systems, increase the use of alternative means and resources to secure the space mission, not to mention the ability to operate in a stressed environment if and when the capacity is degraded.
Several successive U.S. administrations have sought to maintain the leadership of the country in the field since the United States entered space. There's no exception to the Obama administration. It openly emphasizes efforts to strengthen U.S. in its National Security Space Strategy and National Space Policy. Leadership in outer space in particular. These efforts include reassuring U.S. allies ' commitment to collective self-defence in space-related forums and activities; promoting regulations and encouraging interoperability within these regulations; promoting security, stability and responsible space behaviour, facilitating new market opportunities for U.S. commercial space capabilities and services, advancing appropriate risk-sharing amounts.
Recall Multilateralism from Obama's Space Policy
The Obama administration incorporates multilateralism into one of the policy's six major objectives, the policy's goals of expanding international cooperation on mutually beneficial space activities are mentioned. The space policy of Obama will make U.S. space policy more conducive to multilateral space efforts. In its National Security Space Strategy and National Space Policy, the U.S. adopted the National Security Strategy, which aims to maintain and enhance the benefits of U.S. space advertising capabilities resulting from national security. The NSSS set specific goals for enhancing security, stability, to accomplish the tasks assigned by the NSSP. And space security; maintaining and enhancing strategic space-based national security; maintaining and enhancing the US's strategic space-based national security benefits; and energizing the space-based industrial base that supports US national security.
Obama's new National Space Policy (NSP) highlights a broad continuity between its main goals and the overarching themes originally developed by the Eisenhower administration, such as the use of space and enhancing space stability. Obama still wishes to emphasize international cooperation, which can be seen under the heading. "Space operations should be conducted in ways that emphasize openness and transparency in order to increase public awareness of activities" and, "All nations have the right to explore and use space for peaceful purposes under the NSP Principles and the other side mentioned in the NSP Goals, which is Support International Cooperation".
At this stage, the National Space Policy and National Security Space Strategy during Obama administration indirectly also applied the Multilateralism. This can be seen in policies that emphasize and invite to conduct international cooperation in space matters. For example, are, Obama fully supported the life of NASA through increased funding budget to NASA through NASA authorization act 2010 and U.S was hosted the International Space Station (ISS) Multilateral Coordination Board Joint Statement 2010 and also Obama through U.S NSP and NSSS implement multilateralism efforts towards Global Positioning System (GPS) Cooperation.
This is stated in the National Space Policy and National Security Space Strategy of U.S issued during Obama administration. One of the most obvious instances of U.S. international cooperation for peaceful space purposes is demonstrated by the International Space Station (ISS). Aboard the ISS, 15 countries cooperate, sharing international flight crew, several globally distributed launch vehicles, operations, training, engineering and development facilities. In addition, communication, the Global Positioning System (GPS) Cooperation, and the ISS Multilateral Coordination Board.
The approach taken by President Obama is very different from his predecessor. He was aggressive with space policy by issuing the 2010 United States of America's National Space Policy and the 2011 Strategy for National Security Space. President Obama spoke about the contributions of civil and commercial space capabilities in his space policy. The US has also committed to encouraging and facilitating the growth of the US commercial space sector that supports the country's domestic needs. Thus, the space success heritage and its transformation also pose new challenges. The possibilities of using space were limited to just a few nations when the space age began and there were limited consequences for irresponsible or unintended behavior.
Lastly, Obama also abandoned the unilateralism of Bush and pursue/emphasizing multilateralism would be given top priority in dealing with international affair. Platform of multilateralism efforts during Obama period are concentrate in joint scientific and research program. To support joint scientific and research program in space, Obama make decision to extend the life of U.S on International Space Station in order to giving more U.S contribution and offer transparency scientific research program at International Space Station (ISS) and the decision of Obama based on writer perspective change U.S view in term of space towards more opened transparency and cooperation among other states. Even though, U.S still want to be leader in space, at least this multilateralism effort which mentioned by Obama on his speech and also each point of NSSS and NSP can bring a new perspective about U.S in space.