FOCUS magazine: This is how war becomes U.S. business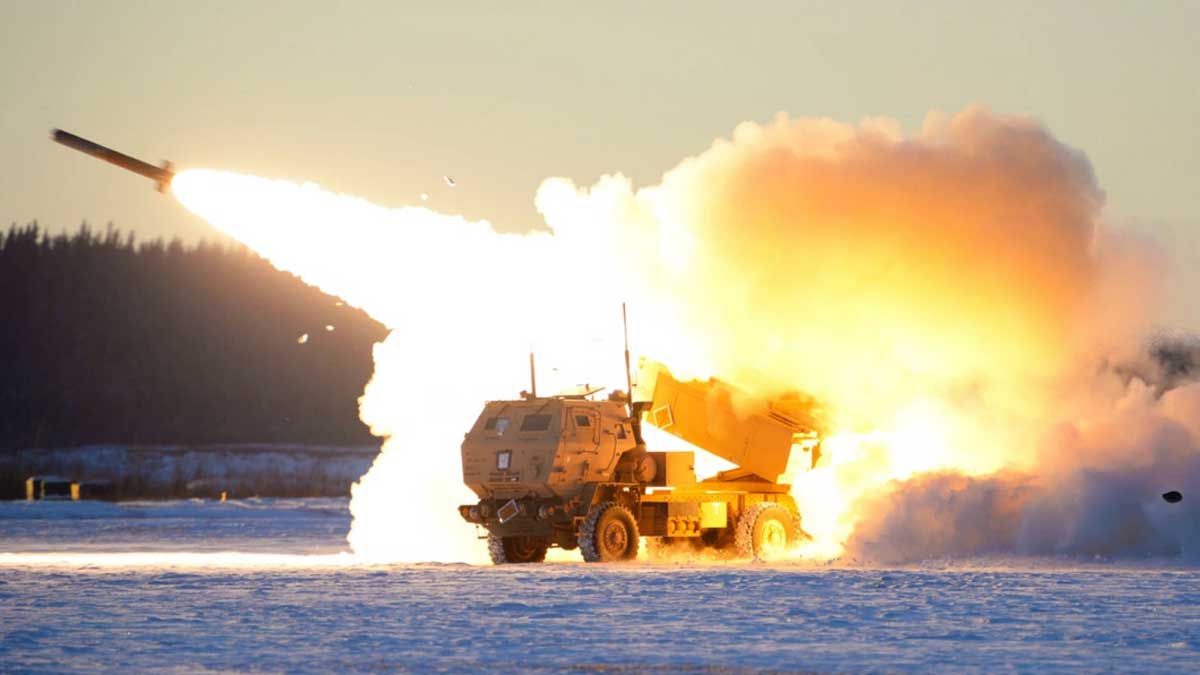 Former President Calvin Coolidge's sentence has been applicable for centuries: "After all, the main business of the American people is business."
The United States supports Ukraine like no other country in the world. But this help is not entirely disinterested. Because even Joe Biden has nothing to give away, notes Gabor Steingart, one of the most famous German journalists in his article at FOCUS magazine.
The President of the United States is betting on "armament on credit." Germany, on the other hand, can only hope that the war will soon end not far from its front door. Since the beginning of the war, the United States has provided more than $50 billion in military, financial and humanitarian aid to Ukraine. Much more than in any other country.
In May 2022, the Senate passed a law allowing the US government to quickly and without bureaucratic delays provide military equipment to Ukraine – the Lend-Lease Act for the Defense of Democracy in Ukraine of 2022. Approximately US$23 billion in military support has not been wasted. It states that "any defense loan or lease to the Government of Ukraine is subject to return, reimbursement and repayment."
Arms on credit, which is what it is, was invented during World War II when Winston Churchill found he could not defend Britain alone. The government has now remembered the procedure for selling weapons against bills. The fact is that the United States is strict in these matters. Britain delayed its Lend-Lease contributions until 2006, when the World War was already 61 years old.
An analysis by Foreign Policy magazine found that the United States nearly doubled the number of approved arms sales to NATO allies in 2022 compared to 2021, from $15.5 billion to $28 billion. This is how war becomes business.
Economic sanctions—trade restrictions, asset freezes, payment system bans, or oil export bans—have isolated Russia. This will irrevocably disrupt the old German-Russian trade for a very long time. American energy companies offer themselves as helpers in an emergency.
LNG imports from America doubled in 2022. U.S. oil is also suddenly in demand, with about 500 U.S. oil tankers heading to Europe since February 2022, according to data provider 'OilX', and helped push U.S. crude oil exports to a record high last year. Between December 2021 and December 2022, US exports increased by 52 percent.
In the medium term, the concentration of uncertainty in Europe will also benefit the US capital market, which is perceived by investors as a safe haven. The outflow of capital from Europe in the first months of the war was significant.
BASF reported a loss of billions of dollars, which was mainly caused by the write-down of the Russian business, which has since ceased.
The Europeans, and Germany in particular, have a primary strategic interest in ending the conflict as soon as possible, or at least freezing it, and in no case in the direction of the Western European metropolises.
The stronger and more intense the war rages in Europe, the more pessimistic are investment conditions both in the real economy and in the capital markets in London, Paris and Frankfurt.
Conclusion: Trading partner Russia is de facto exchanged for trading partner America. Thus, the Americans are also strengthening their negotiating position for negotiations on future free trade agreements and a strategy for China.
If there were a planning headquarters in the Ministry of Defense, then it would write down the following paradox for the minister in the summary: Russia is at war with Ukraine – and America is winning.
TIME: Will China create a better world?
China is everywhere in global politics. China is "ubiquitous," a retired Senior Colonel Zhou Bo of China's PLA told in a conversation with TIME magazine. On March 10, in an agreement brokered by Beijing, Iran and Saudi Arabia agreed to normalize relations, after seven years of bitter rivalry in a deal that sidelined the U.S. Earlier, on February 24, China put forward a 12-point proposal for peace in Ukraine. On March 20, President Xi Jinping arrived in Moscow, where he discussed the situation in Ukraine with Vladimir Putin.
Senior Colonel Zhou Bo spoke about what the "watershed moment" means for China and the world. He said:
– For Beijing, the war in Ukraine is a trigger for new security arrangements in Europe that will have to be made before peace returns. China's proposal on peace in Ukraine is a big step forward. The success on mediation between Iran and Saudi Arabia will encourage China to make more proposals, but the challenge is always to find road maps. With reform and opening up, as Deng Xiaoping said, China was trying to get across the river by feeling the stones on the riverbed, but now China is entering the ocean.
– We are talking about Global China. When Boris Johnson talked about Global Britain, it was probably more rhetorical. But Global China is definitely real. China is ubiquitous. China's influence is everywhere. The PLA's operations overseas are carefully chosen to be humanitarian in nature, but as your strength grows, people have higher expectations for you. We are talking about the world. This is the ocean we are wading in.
– China does have some sympathy with Russia on how this war came about because of NATO expansion, despite NATO's promises on no expansion from time to time. China understands why Russia is resentful. When China stresses sovereignty must be respected, it also tries to look at it from a more comprehensive perspective. Countries like South Africa, Brazil, or India are taking similar positions like China on this.
– There is no doubt that China wants to see a ceasefire because China's interests were damaged in Europe. Because of China's neutrality, China's relations with Western capitals have soured. This is ludicrous because China has nothing to do with this war.
– It does not make any sense that China, which has not provided weapons to Russia since the outbreak of the war, would change its mind, especially at a time when they have actually announced a peace plan. Why would Antony Blinken say that? By saying it, Blinken was actually giving a pre-emptive warning because China providing military support would be the worst fear of the U.S. But it's totally impossible.
– The American presence in the region is not as strong as before, but the U.S. will not go away. But on this issue China is doing what the U.S. cannot do. Why? Because the U.S. doesn't even have diplomatic relations with Iran. It cannot become a mediator between the two sides. The U.S. has allies in the region. It has to adopt double standards. Therefore, China can do a better job, but this is not an attempt to replace the U.S.
– If there were a war between Saudi and Iran, this would damage China's interests, both economic interests and energy security, profoundly. So China needs to prevent a war and that may explain its new role.
– China depends on energy imports from the Middle East, which make up 40-50% of Chinese energy imports. We are trying to diversify, but that is the situation for now… At the same time, China's activity in the Middle East now comprises almost everything, from building infrastructure to launching satellites to energy imports, therefore its stake on peace and stability in the Middle East has become higher.
– This is the first time China becomes directly involved in regional security. The biggest question of the 21st century is, if China's rise is inevitable, will China create a better world? My answer is, at least it can make a safer world. At least it will make much less harm than the U.S.
War in Ukraine: Congress adopts a declaration of condemnation
The Congress of Local and Regional Authorities of the Council of Europe unanimously adopted on 21 March 2023 a Declaration to mark the one-year anniversary of Russia's war against Ukraine, presented by the Congress President and Rapporteur on The Russian Federation's war against Ukraine, Leendert Verbeek (Netherlands, SOC/G/PD).
President Verbeek said that the Congress declaration is a clear message of condemnation of this brutal war and a strong reaffirmation of the Congress' unwavering solidarity with Ukraine, its people and communities : "we must continue to show our Ukrainian friends, colleagues and peers – the elected leaders that are engaged in a battle for their lives, their citizens, their towns and their futures – that they are NOT forgotten and that we will do everything in our power now, and in the future, to support them." President Verbeek also stressed that the declaration reiterated the Congress' resolute support for Ukraine's sovereignty, political independence and territorial integrity within its internationally recognised borders.
The debate was preceded by a video message from the Ukrainian Commissioner for Human Rights, Dmytro Lubinets. "The solidarity of our partners strengthens the stability of our resistance to the aggressor and our strong confidence in victory", he underlined while speaking about the difficult humanitarian situation in Ukraine. He also stressed the importance of mechanisms for the protection of citizens' rights on the local level for everybody. He described how his office was implementing this approach by opening representative offices of the Commissioner in each region.
In his speech, the Congress President praised the "extraordinary courage and resilience of the Ukrainians and their leadership as they relentlessly defend their country at the frontline and the home front. "The Congress commends the solidarity and unity of Europeans, their cities and regions. We call on all to continue to mobilise and provide large-scale financial, security and humanitarian assistance to their Ukrainian counterparts", he highlighted.
During the debate, Congress members supported the creation of a special international tribunal for the crime of aggression against Ukraine and the setting up of an international compensation mechanism for the injury, damage and loss incurred by the State of Ukraine as well as natural and legal persons in Ukraine. "It is imperative to hold Russia accountable for all crimes and justice must be done for all the victims.", stressed President Verbeek.
"The Congress stands by the Ukrainian people at this historically decisive time for Ukraine and the world and believes in a common, democratic future based on respect for international law and a just peace.", he concluded.
The strategic situation in the Persian Gulf region has dramatically changed
The China-brokered Saudi-Iranian normalisation of diplomatic relations. What has happened is an epochal event, writes M.K. Bhadrakumar, Indian Ambassador and prominent international observer.
Henry Kissinger drew the analogy of his own accomplishment in an extraordinary diplomatic career when, as Secretary of State in the Richard Nixon administration, he helped achieve rapprochement with Beijing amidst its tensions with Moscow.
One aspect of the Saudi-Iranian deal that has implications for India's immediate external environment is that the strategic situation in the Persian Gulf region, India's extended neighbourhood, has dramatically changed.
This can only be seen as the culmination of a series of repositioning on the part of the regional states that have been underway in the regional politics, as they increasingly took to diversifying their foreign policies away from the preponderant dependency on the West historically, and steadily and unmistakably began asserting their strategic autonomy with a newfound self-assuredness — be it Saudi Arabia, the UAE, Egypt or Turkey.
Today, Israel stares at strategic isolation in its region and America, its mentor-cum-benefactor-cum-guardian-cum-protector, stands diminished.
Kissinger noted that 'China has in recent years declared that it needs to be a participant in the creation of the world order. It has now made a significant move in that direction.'
Of course, Chinese President Xi Jinping himself stated last week that Beijing should 'actively participate in the reform and construction of the global governance system' and promote 'global security initiatives'.
India cannot but be wary that the Biden administration's main thrust is military deterrence fuelling an Asian arms race, with which India can identify only at the risk of grave consequences.
NATO's defeat in Ukraine will seriously damage the transatlantic system and the US' hopes that casting China as enemy might rally Europe are unrealistic. Besides, the China-Russia quasi-alliance will resist. Should India get sucked into the maelstrom?
The US strategies seriously impact peace and stability in the Indo-Pacific, as they are anchored on bloc politics and confrontation, and their self-serving geopolitical agenda is to create a NATO-replica in the Asian continent.
The Anglo-Saxon clique known as AUKUS — comprising the US, Britain and Australia—opens a Pandora's box as other countries will likely follow suit, which will seriously impact the international nuclear non-proliferation regime and even lead to its collapse. Will that serve Indian interests?