Cambodia's Hardstand against Russia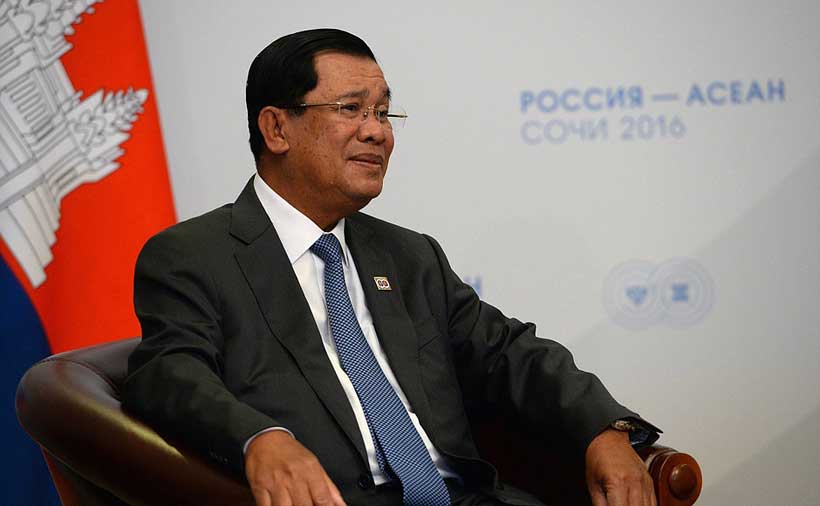 No country or international organisation knows when the conflict will end, and many western experts are worried that it will not end anytime soon now that it has taken a new turn of events since Russia's invasion of Ukraine on February 24. Since then, the world has been divided, with many countries supporting the trend of western countries to boycott Russia and leave the country to fend for itself.
History
Cambodia and the Soviet Union, now the Russian Federation, have maintained diplomatic relations for 65 years. Despite the countries' relative isolation from one another, the people of both countries have learned to get along, and trade and collaborate on the basis of mutual respect and understanding. The years between 1956 and 1970 were the high point of the relationship between the two countries; during this time, Soviet leaders praised King Father Norodom for his efforts to free Cambodia from Soviet influence and turn it into an independent nation where its citizens could finally live in peace. The two nations' ties have grown stronger in every manner since 1993. In 1979, when the rest of the world recognised the Coalition Government of Democratic Kampuchea as Cambodia's legitimate government, it was the Soviet Union that backed the People's Republic of Kampuchea (CGDK). The sole consistent source of yearly funding to the PRK, the Soviet Union was crucial to the country's continued existence.
Justification for Cambodia's Unyielding Position
All the western countries and many experts believed that Cambodia would also take the same stand or follow China by supporting Russia, but Cambodia has done the complete opposite and has been extraordinarily vocal in favour of Ukraine ever since Russia's invasion of Ukraine, which Russia undercut the very basic principle of the United Nations that all "the conflict between any country shall be resolved peacefully." Cambodia, as the current rotating chair of the Association of Southeast Asian Nations (ASEAN), has offered more than just symbolic support for the Ukrainian war effort by signing resolutions and voicing support at the United Nations. Cambodia has decided to send demining experts to Ukraine to assist Ukrainian soldiers in detecting landmines planted by Russian forces. Moreover, Ukraine was able to sign the TAC when Cambodia offered its foreign minister to attend the 40th and 41st ASEAN Summit in Phnom Penh (Treaty of Amity and Cooperation). Cambodia has taken its chairmanship of ASEAN seriously and made efforts to improve unity among ASEAN nations and how the group works together on issues of international law and standards throughout its time in the role. Hun Sen thinks that actions like elevating Ukraine to the level of Senior Dialogue Partner would assist regional groups like ASEAN strengthen their standing in the global community. Many nations and experts were taken aback by Cambodia's stance at the outset of the conflict, but now many countries, including the United States, are showing their gratitude by adopting a harsh stance against Russia. While the Russian envoy did point out Moscow's assistance to Cambodia during the cold war, Prime Minister Hun Sen made it plain that "he was not frightened of angering the Kremlin" since Cambodia is not reliant on Russia for military weapons as Vietnam is. As with the rest of Southeast Asia, Cambodia is concerned about the effect of the conflict on food and energy costs, as well as the tremendous impact on the tourist sector, which accounts for 12% of Cambodia's GDP. Putin has skipped the EAS this year perhaps because of fear that a palace coup may occur while he is overseas. Perhaps he will participate virtually, or perhaps he will send his low-key Prime Minister Mikhail Mishustin to stand in for him. The DPs from ASEAN are likely to be OK with any choice. So, too, can Hun Sen, even if the Russians demand that he return the friendship medal he was just given. In the early days of the war, the Cambodian government adopted a firm position, emphasising that it opposed the actions of the Russian Federation. However, a nation's preparedness to cope with these difficulties is inversely related to its capacity to determine the capabilities of its position. Cambodia, due to its location and its connections with the other nations concerned, is not immediately affected by the issue at hand, and as a consequence, its involvement and influence in the subject are negligible. Cambodia's location and ties with the other nations concerned mean that it has a negligible role and influence in this topic. Nonetheless, as 2022 ASEAN Chair, the country will need to adopt a new position that emphasises the significance of the organisation. As a result, it must make decisions and take actions that minimise the possibility of bad consequences. Cambodia is always under stress from social, economic, and political pressure because of the country's position, resources, and power. As a consequence, it needs to ramp up self-help and security hedging in order to limit risk and preserve the national interest. The country must neutralise its stance in a manner that is both practical and flexible, taking into consideration relevant laws and local realities, because of the nature of the link between the two sides, in which Russia tends to have closer connections here. Examples include greater trade and investment cooperation, both of which have helped bring Cambodia and Russia closer together politically and economically in recent years. Cambodia must use prudence in its decision and the approach it chooses to avoid giving up possible benefits. But Cambodia does not turn a blind eye to Russia's aggression in Ukraine. According to Prime Minister Hun Sen, this policy does not mean that Cambodia is not working with any other countries. Cambodia has a duty to follow its constitution and engage in responsible foreign policy, but it also has the right to exercise its sovereignty in any way it sees fit, including by taking measures to defend its borders and vital interests. Cambodia's impartial posture in the war between Russia and Ukraine has been called into doubt given the country's current situation. So, his function and interest aren't sufficient for him to make a meaningful and useful contribution. Nonetheless, if the state maintains its existing position, it will show unanimity on the subject and protect itself from negative consequences. There will always be times for Cambodia to react with caution, regardless of its attitude. Therefore, it would be too simple to assume Cambodia would not be impartial without considering its circumstances.
Conclusion
There is no doubt that Russia's invasion of Ukraine has prompted legitimate questions and worries about Cambodia's security. However, at this point in the fight, the wisest course of action is to simply wait and see how Cambodia and ASEAN respond if the war does not stop soon. Unless other factors influence Cambodia's decision.
Can the BURMA Act Coagulate the Frozen Conflict in Myanmar?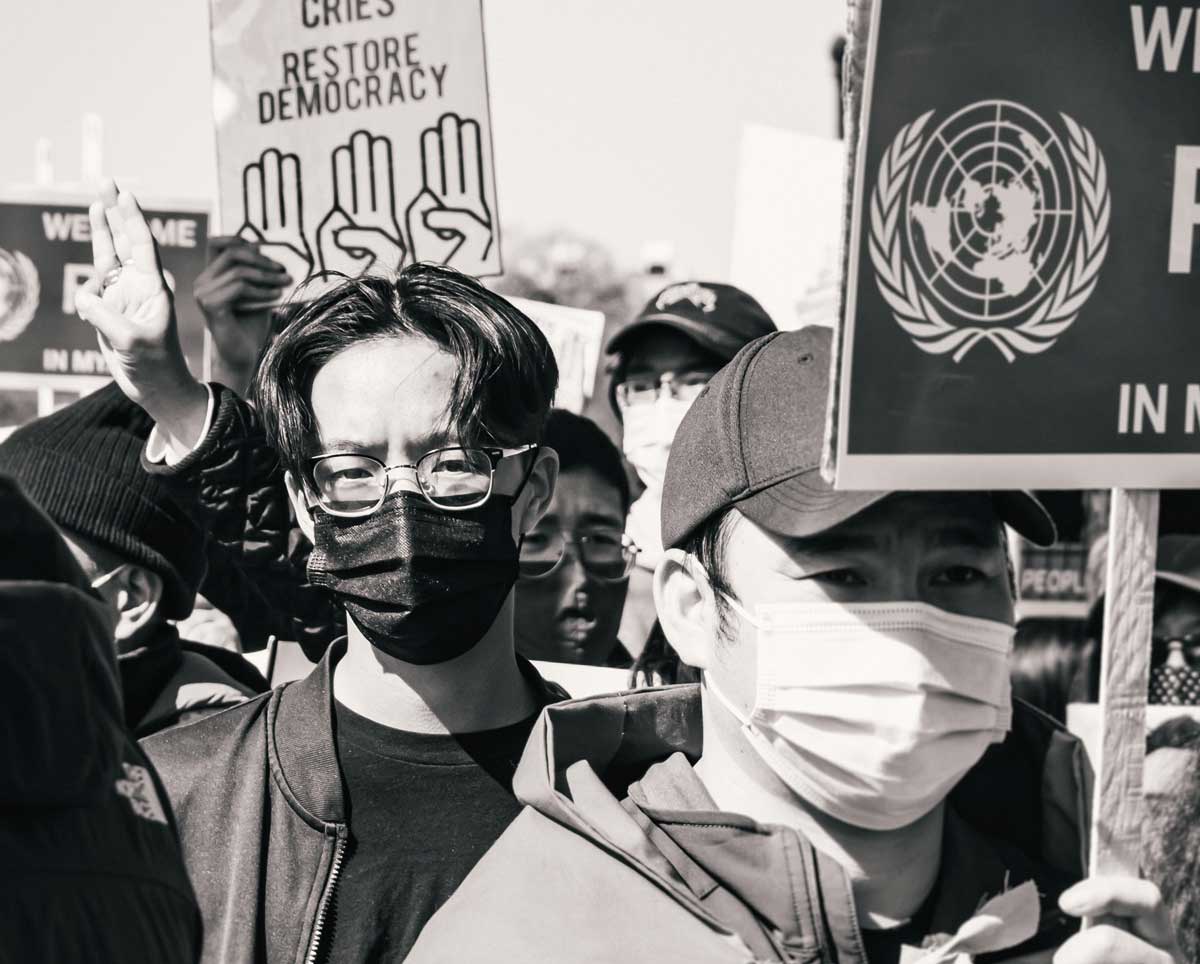 The BURMA Act of 2021, which seeks to hold the Myanmar's military junta responsible for human rights violation, is up for consideration to become legislation in the United States House of Representatives in December 2022. The provision about Myanmar in the 2023 National Defense Authorization Act expands the U.S. government's power to apply sanctions against the post-coup cabinets and help Myanmar's opposition and resistance communities.
This provision of the bill combines four major challenges to U.S. policy towards Myanmar: targeting of military revenue through sanctions, supporting pro-democracy movements, authorizing of humanitarian assistance, and the pursuit of transparency for the military atrocities.
Reportedly, there are twenty pronouncements under the BURMA Act. That involves facilitating representative government, unity, and national integration; pursuing a strategy of validated engagements that take into account respecting the fundamental rights of all people regardless of their ethnicity or religion; restoring civilian authority; functioning toward legal and constitutional reform that protects individuals' civil and political freedoms; allowing unrestricted access for international assistance, the mainstream press, and social justice mechanisms; and preventing malfeasance and unauthorized economic activity.
This act makes a proclamation regarding the promotion of national reconciliation; as well as the conclusion and implementation of a nationwide ceasefire agreement to be guided by a political settlement to encompass ethnic Rohingya, Shan, Chin, Rakhine, Karen, and other ethnic groups as well as opposition groups in order to develop an electoral institution. Further concerns have been added including protecting the rights of the Rohingyas in Rakhine state; perhaps other ethnic minorities in Myanmar, along with delaying the repatriation of refugees who have migrated to neighboring states.
For the purpose of coordinating foreign assistance, the BURMA Act specifies that, the US will provide technical assistance and non-lethal support to Ethnic Armed Organizations (EAOs), People's Defense Forces (PDFs), including pro-democracy organizations. The National Unity Government (NUG) of Myanmar has lauded the BURMA Act as a significant step towards the country's democratic transition.
BURMA Act drew massive criticism; while many EAOs involves in illegal narcotics trade and raises questions as to who exactly gets the armaments and how they are allocated within the EAOs. It seems that, Thailand, India, and Bangladesh, each of which are neighboring, are having difficulty sticking their national security and military strategy to confront the actual challenges of logistic of supplying weapons. While the US treaty ally Thailand has been consistently supporting the Military administration in Myanmar, making this provision challenging to implement.
According to a paper on the costs and advantages of sanctioning Myanmar Oil and Gas Enterprise (MOGE), the export of oil and gas is the junta regime's main source of income of foreign revenue. If the US will allow its corporations to finance and invest for the Myanmar military and their companies, this would be a violation of the BURMA Act. Despite the fact, their oil company, Chevron, was tied to gas revenue payments to the military; as well as the distribution of aviation fuels. Beside that, Apple, Google, and Microsoft; the most prominent US tech giants have corporate offices in Myanmar.
It is possible to break ceasefire agreements despite the fact that the BURMA Act opens the door to direct engagement with all oppositions to the military junta. To successfully overhaul the financial machinery, international backing will be essential; hence, concerted actions targeted at influencing the strategic decision of Russia, China, and India will be necessary. Because they are military junta's most key stakeholders in terms of both collaboration and advancement. If the peace accord is not entirely implemented and a parliamentary government is not installed "Frozen Conflict" might be emerge in Myanmar.
The term "Frozen Conflict" is used to describe to circumstances wherein conflict has ceased but no systematic and coherent solutions, such as a peace treaty, have been developed to deal with the issue. According to the statement made by Antonio Guterres in the Security Council in 2017, the term "peace-keeping" can be misguided because it creates the illusion that the risk of armed conflict has passed; however, until peace accords are agreed to sign and put into action, the potential for reinvigorated violence will go on.
Myanmar's active Union Minister of Investment and Foreign Economic Relations, Aung Niang OO stated that, "there are two main elements that are playing in Myanmar's present situation: the protracted programming errors in political discussions and a decrease in conflicts in most areas of the country".
If the ceasefire accords that will be in place become unstable, the situation in Myanmar will be even more dangerous than the circumstances in Cyprus, Ukraine, and Nagorno-Karabakh. Despite the absence of a political resolution, both the Nationwide Ceasefire Agreement (NCA) and the bilateral arrangements to halt the conflict in jeopardy. Furthermore, the ethnic armed groups or the Tatmadaw will face large-scale military challenges in the near future if the uniliteral ceasefire agreement do not come to a negotiation table.
When NCA signatory members the Karen National Union and Restoration Council of Shan State resigned from the process and junta regime imprisoned democratically elected government officials, this scenario has become more perilous. There is a genuine possibility that armed conflicts may resurface in so many different parts of the state.
The US BURMA Act is a historic piece of legislation, that will help restore peace and harmony in Myanmar. New armed hostilities could be fueled by the accessibility of non-lethal weapons, resulting to the reverse of tranquility in Myanmar and generating anxiety amongst neighboring countries.
Although, Myanmar has never played an important part in USA's strategy and policy, the BURMA Act may result into an increased multilateralism. Collective decision making for a constitutional amendment doesn't seem to be progressing fast and sufficiently. This is yet another area for which the US and other occidental states may give essential legal representation.
Making the BURMA Act more acceptable requires bringing all disputants to the discussion table to develop a foundation of a constitutional democracy. Both USA's Western allies and competitors, Russia and China must meet together for a wide-ranging acceptance and fruitful negotiation to resolve conflict. Concerns as well as expectations mixed up with existing conflicts may well be resolved and potential "Frozen Conflict" can be avoided through the involvement of all parties.
Towards an Integrated Southeast Asia: Timor-Leste's Challenges and Opportunities in Joining ASEAN
Authors: Jalaluddin Rizqi Mulia and Silvia Jultikasari Febrian*
Association of Southeast Asian Nations, or ASEAN for short, is an organization originally formed to respond to the Cold War in the region by five founding member states: Indonesia, Malaysia, Singapore, Philippines, and Thailand. Timor-Leste itself had been attempting to join ASEAN since 2011, considering that Timor-Leste is geographically and culturally a country in Southeast Asia. Despite this condition, the country experienced difficulties in its efforts. These happened due to the unstable situation of the country, particularly in terms of political, economic, and security.
As a regional institution, ASEAN's role is increasingly developing into a multidimensional organization. In order to strengthen its integration efforts, the ASEAN Community was formed to reinforce the centrality and role of ASEAN as a regional power which plays a major part in designing the territorial framework, accompanied by the signing of ASEAN Charter–marking the commitment of its member states in building the community through cooperation expansion and regional integration. The ASEAN Community itself consists of three main pillars: ASEAN Political-Security Community (APSC), ASEAN Economic Community (AEC), and ASEAN Socio-Cultural Community (ASCC).
Why did Timor-Leste join the regional organization?
Indonesia has been one of the parties which pushed the acceptance of Timor-Leste as a member state since long ago. Nevertheless, it should be noted that every policy issued by ASEAN requires unanimous votes from all member states. The new membership intention itself faced a number of challenges, such as Singapore's refusal and questioning Timor-Leste's steadiness and ability. Such a view is based on an assessment on Timor-Leste that it will only be a burden for ASEAN, which is currently on the way for economic integration.
The rationale underlying the appliance refusal is Timor-Leste's condition to meet the eligibility prerequisites for membership. Timor-Leste itself is a small country with social conditions living in high poverty ($1.90/day in 2022); it is feared that it will only creating hardships on other member states as they are–ethically speaking, obliged to help, bearing in mind that full membership demand payment for around US$2.5 million per year. In fact, locally, President Ramos-Horta faced hesitation due to a lack of human and economic resources in light of ASEAN which conducts hundreds of various-level meetings each year. Other than that, the country's reluctance to address the opposing stance towards Myanmar junta in the United Nations also caused delay in the joining process.
Even though historically, ASEAN has always welcomed new members regardless of rich-and-poor considerations on countries capabilities or resources. This is what made Laos and Myanmar join in 1997 and Cambodia in 1999. In short, as long as the precondition of geographic location is met, any country is eligible to apply, which is also stated in the ASEAN Charter. Other than that, the candidate must be recognized by all member states, abide the charter, and have the willingness and ability to carry out the membership obligations. Nonetheless, it should be noted that the current ASEAN system can not be completely generalized to that of the 1990s.
In the meantime, ASEAN agreed in principle to acknowledge Timor-Leste. Along with being sent a fact-finding mission from the three ASEAN communities, Timor-Leste was given the status of observer state which allows itself to participate in numerous ASEAN meetings, though could not contribute directly to the process of conveying views to making decisions. Hopefully in the near future, the mission will release a report outlining a roadmap for Timor-Leste's full membership in ASEAN.
As it holds the ASEAN stewardship in 2023, Indonesia–a country that has been the traditional first visit for new leaders of Timor-Leste, is expected to accelerate the new member acceptance process. The outlook is that Timor-Leste can obtain full membership when Indonesia, as the chairman, hosts the ASEAN Summit in 2023.
The presence of new challenges
Economically-speaking, Timor-Leste's economic growth is highly dependent on income from the oil business through the Petroleum Fund. Sooner or later, these funds will slowly run out and will only bring downturn effects on public finances, putting risk of economic instability, and eventually reduce the country's capacity to fulfill the ASEAN membership necessity. At the moment, Timor-Leste is setting out to manipulate its overdependence on oil by shifting on other alternatives, such as industry of tourism and manufacturing. Another potential step is to galvanize the private sector which can attract foreign investments. Institutions, meaning government, become the initial determinant of effective and efficient development achievements. One which needs to be considered is that development mostly requires process to create better life for the society, including in Timor-Leste.
In the context of administrative aspects, Timor-Leste can adjust local policies–as alterable as possible–in line with ASEAN regulations, bearing in mind the characteristic of ASEAN treaties and conventions are legally-binding. These efforts must be directed towards the future of an independent Timor-Leste, as overdependence to foreign parties will only affect the decision-making process. Meanwhile, there are many sources of foreign aid to Timor-Leste, primarily from Australia, Japan, Portugal, European Union, United States (US), and China.
Aside from that, in a social-community context, the condition of Timor-Leste's human resources is also a notable concern. In 2020-2021, the unemployment rate of citizens aged 25-31 is 43.3%. This situation can actually be minimized by encouraging community capacity education and training, which confidently will boost labor productivity. Given Timor-Leste's target to avoid dependence on oil commodities, investment in human resources is a noteworthy matter to be acknowledged.
Timor-Leste's reputation as a developing country experiencing instability, both politically and economically, makes other ASEAN member states in having moral obligations to assist the former. Pursuing economic targets unquestionably demands extra energy for Timor-Leste. Should the issue not be immediately corrected and changes are made, it will assuredly create a steep road when becoming a member of ASEAN later as it takes more time to reach other ASEAN member states' economic abilities. Without question, this is a big stumbling block for Timor-Leste–the good intentions to admit it as a member might turn into problematic conditions for ASEAN in the future.
On one hand, all challenges have made several parties, particularly Singapore, hesitate to agree on Timor-Leste registration prior to its ratification as an official member. While on the other hand, Timor-Leste's position in trading activity (exports-imports) is significant in the region, hence potentially becoming an important partner for Southeast Asia countries.
Emergence of potential opportunities
Presumably for the East Timorese, joining ASEAN means an open access for local residents, especially in the field of tourism and manufacturing, which is beneficial in expanding economic capacity. This includes the cross-border employment opportunities, particularly the ASEAN Economic Community which covers eight major industries for an ASEAN market of 683 million people. These opportunities will encourage the diversification of state revenues from oil and gas to other potential sectors, such as agriculture and tourism.
Furthermore in the economic sector, Timor-Leste will gain closer relations with neighboring ASEAN countries. Between 2016 and 2019, more than half of Timor-Leste's imports originate from five ASEAN member states, amounting to US$2.05 trillion, whereas the figure for exports of goods and services was only US$95 million. Timor-Leste admittance to ASEAN can reduce this level of trade activity gap.
In a geopolitical context, Timor-Leste–as a part of ASEAN–can avoid the possibility of being exploited for the benefit of foreign influences. Timor-Leste's government even confessed on a likelihood to totally ally with the US or China should ASEAN not agree to the membership application. Nevertheless, it should be noted that China's role can not be underestimated given that the country has aid to fill Timor-Leste's infrastructure gap. Its involvement in ASEAN, at least, offers a safety net that the Portuguese-speaking country will adjust its policies to the interests of ASEAN. Perceiving the regional dynamics, political and security reasonings must be made priorities instead of merely economic considerations.
The entrance of Timor-Leste is touted to be a model of democracy. Compared to many other states in ASEAN, including Myanmar and Thailand, which–at some point–are still authoritarian and supported by the military; let alone Laos, Vietnam and Cambodia which are communist countries, the presence of Timor-Leste might help the process of democratization in the region. Certainly, this will be challenging for a small democratic country which is presently struggling.
Moreover, in an institutional aspect, the recognition of Timor-Leste can make the organizational regulations gradually adapt to issues of contemporary dynamics. Moreover, the ASEAN Secretariat might be given authority to have a greater role in active and constructive use to ensure ASEAN's long-term projects. This notion is not only to accommodate new members, but to model ASEAN as a more adaptive organization which is steady in facing future challenges.
Eventually, Timor-Leste's membership in ASEAN hopefully can become a new opportunity for well-integrated cooperation. Opportunities for cooperation and markets of Timor-Leste will be wide open and beneficials for ASEAN member states and also its dialogue partners. The reciprocal relationship between the two parties is expected to go hand-in-hand. Thus, ASEAN member states must provide support through the provision of capacity related to building assistance and other forms of assistance relevant with Timor-Leste's needs. Simultaneously, Timor-Leste is also supposed to exhibit contributions for the development and progress of ASEAN. This will be advantageous in the form of a more active and effective cooperative relation in the future of ASEAN.
*This article is co-authored with Silvia Jultikasari Febrian, an undergraduate student of International Relations, Universitas Islam Indonesia.
China's assurance of Rohingya repatriation between Myanmar-Bangladesh
We now have new hope thanks to news reports that were published in the Bangladeshi dailies on Tuesday and contained the word of Yao Wen, the recently appointed Chinese ambassador to Bangladesh, that the repatriation of Rohingyas to their native Myanmar would begin as soon as possible. We believe that the Chinese government is truly considering Bangladesh's concern over the safe and immediate repatriation of more than a million displaced Rohingyas in light of the Chinese envoy's pledge.
The envoy reportedly made this commendable remark to our foreign minister at a recent meeting at his office.
If his words are followed by action, we think China's role in this case will serve as a model for future efforts to advance world peace, particularly in light of the repeated failures of attempts to repatriate Rohingya due to the government of Myanmar's blatant indifference and partially due to the insincere efforts of the international community. And when it comes to finding a long-term solution to the biggest refugee crisis in history, we wholeheartedly believe in China's potential. China is a dependable friend of Bangladesh and a major global force. There is no doubting the importance of the newly appointed Chinese Ambassador's position in this situation.
The Rohingya situation needs to be resolved diplomatically and via political means, according to the international community. The US and other Western nations keep applying pressure to Myanmar even though they are unable to ensure the safe and willing return of the Rohingyas. As Bangladesh seeks the swift repatriation of Rohingyas to Myanmar, Li Zhiming, the former Chinese ambassador to Bangladesh, stated that China would serve as a "bridge of communication" and do its utmost to support a timely resolution. China supports Bangladesh's desire to begin repatriation, and China will keep assisting the two friendly neighbors in finding a solution to this persistent problem. China will make an effort to address this issue effectively because it is one of humanity.
In truth, Bangladesh, a country with limited resources and territory, is no longer able to handle such a large number of displaced people as it deals with a wide range of domestic and international problems as a result of the recent worldwide pandemic and the war in Russia and Ukraine. Hosting the growing population of Rohingyas, including newborn children, is also not a long-term option for them. In previous editorials, we have emphasized numerous times the importance of finding a long-term solution to this situation.
To protect China's interests in Myanmar, the Rakhine state must remain stable. The infrastructure that China built in the state of Rakhine will have a big impact on the region's economic growth. Human resources are also necessary to run all of these facilities. These Rohingyas and Rakhines can be trained by China to work efficiently in a variety of facilities and sectors. A stable Rakhine will draw tourists, and the region's tourism industry can grow. Rakhines and Rohingyas can work in that sector as well. That will deal with the state's unemployment issue. The level of racial animosity will progressively decline as the economy improves, and harmony may be guaranteed. The Rakhine region is essential for China's military plans in addition to ensuring presence in the Indian Ocean.
Given all, it can be concluded that the Rohingya situation will be resolved if China takes the proper action.
Bangladesh desires the safe and honorable return of the Rohingyas to Myanmar. Bangladesh and China have long-standing, close ties. During a visit to Bangladesh on August 6, 2022, China's State Councillor and Foreign Minister Wang Yi stated that Bangladesh is making serious efforts to resolve the Rohingya crisis. During this tour, the Rohingya issue received important discussion. China's help was requested during this visit in order to play a bigger role in the Rohingya situation and find a political solution that would guarantee return. China has contributed significantly to Bangladesh's socioeconomic growth by funding numerous economic initiatives there.
We think the Rohingya situation would not have lasted as long if the big nations had shown the kindness and sincerity that we see now. An appropriate solution to the situation would have been achieved by now if the humanitarian component of it had been given precedence above its geopolitical ramifications.
According to our assessment, the main source of the crisis lost steam due to the competing interests of the major players, many of which Bangladesh and Myanmar have bilateral relations with for a variety of reasons.
The Rohingya situation is solely a matter of human rights. Democracy and human rights are related. From that vantage point, it is impossible to deny the significance of democracy for the sustainable return of displaced Rohingyas to their country of origin, Myanmar.
We believe that other global power players cannot avoid their collective responsibility to rise to the occasion above their political lines and assist China for a long-term solution to the world's largest humanitarian crisis, despite the fact that China's assurance to resolve the Rohingya crisis revives a ray of hope.
Bangladesh and China have close political and military relations in addition to the fact that China is Bangladesh's top trading and development partner. The Rohingya issue must be addressed in Myanmar, a country that China has significant influence over. As a result, China can make a big contribution to the return of the Rohingya.
To resolve this problem, the regional powers need to step forward right away. Everyone expects that by resolving the Rohingya issue, China, a friendly nation of Bangladesh, will significantly contribute to the peace, security, and stability of the area.