Behind lofty declarations, major Muslim and Hindu groups compete for power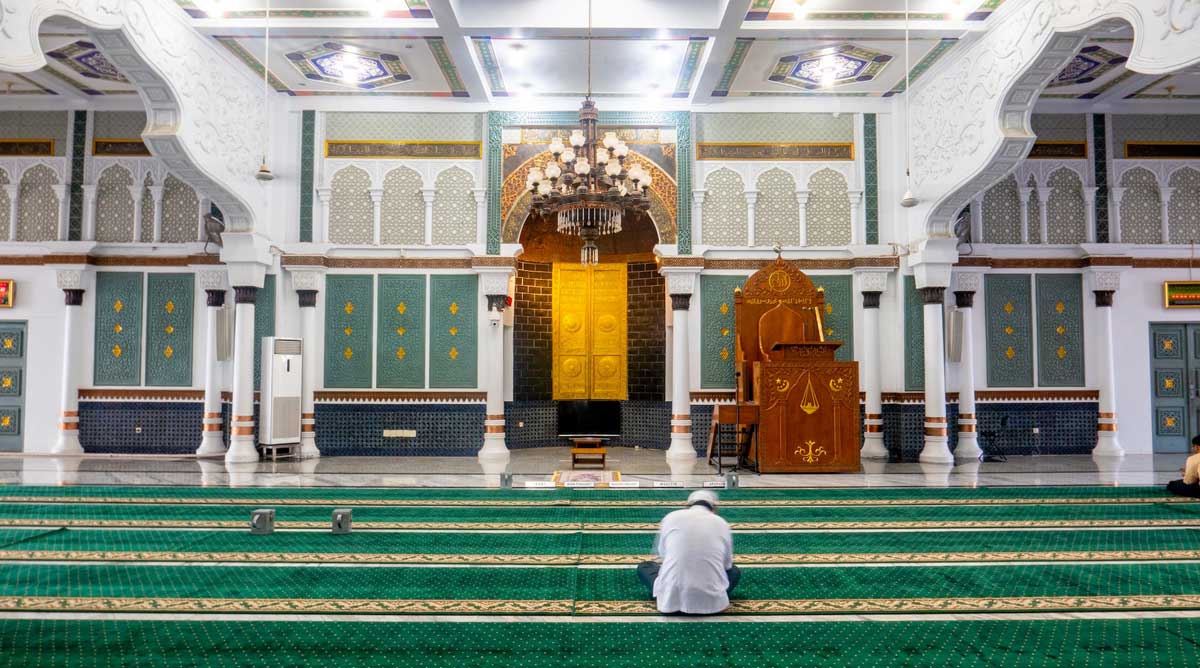 As Indonesia passed the chairmanship of the Group of 20 (G-20) to India earlier this month, major Muslim and Hindu organisations, some backed by their governments, are battling to define the role of religion in global politics and whether the world's significant faiths need reform to harness the power of their convictions.
The battle's outcome could determine what constitutes religious moderation, the state's role in defining what religion stands for, and whether notions of reform will involve significant jurisprudential and doctrinal reforms aimed at erasing concepts of supremacy and enhancing principles of pluralism and greater freedom.
The stage for the battle was set at the Religion Forum-20 (R-20), a gathering of religious leaders in Bali, earlier this month in advance of a summit of the Group of 20 that brought together leaders of the world's major economies.
Like the summit that positioned Indonesia, the world's most populous Muslim-majority country and the world's largest Muslim democracy, as a rising power, the religious gathering positioned Nahdlatul Ulama, the world's largest and most moderate major Indonesian Muslim civil society organisation, as a leading force in defining moderate Islam and promoting concepts of genuine religious reform not only of Islam but also of other major faiths such as Hinduism.
From Nahdlatul Ulama's perspective, jurisprudential reform of religious law is the key to positioning religion "as a source of solutions, not problems."
Nahdlatul Ulama puts forward a strong proposition that it hopes will inspire other faith groups as the world continues to grope for a socially and politically pluralistic version of Islam in the wake of the 9/11 Al Qaeda attacks on New York and Washington.
The movement promotes what it dubs Humanitarian Islam, that in contrast to state-driven attempts at moderation in autocracies such as Saudi Arabia, home to Islam's two holiest cities, Mecca and Medina, and the United Arab Emirates, unambiguously embraces the Universal Declaration of Human Rights as well as the principle of religious and political pluralism.
Moreover, Nahdlatul Ulama advocates reform of what it terms "obsolete" elements of Islamic jurisprudence.
On the back of being a grassroots movement with an estimated 90 million followers, 18,000 religious seminaries, 44 universities, tens of thousands of Muslim scholars that constitute a religious authority independent of traditional centers in the Middle East, and a political party that is part of Indonesian President Joko Widodo's coalition government, Nahdlatul Ulama throws down a gauntlet for proponents of a state-controlled, autocratic Islam as well as religious nationalists in other faith groups.
Its proposition was bolstered in 2019 when the group took the first step towards jurisprudential reform with a ruling issued by 20,000 religious scholars that eliminated the category of the kafir or infidel in Islamic law.
Nahdlatul Ulama had hoped that gathering religious leaders in advance of this month's G-20 summit would position reformist religious leaders as an institutionalised engagement group of the world's most powerful political leaders and spark a movement that based on shared civilisational values would promote moderate and pluralistic expressions of religion across faith groups.
Less than a month after the religious gathering, that is proving to be easier said than done.
Rather than creating real buy-in from other major Muslim organisations, like Saudi Arabia's state-controlled Muslim World League, whom Nahdlatul Ulama invited to co-host the religious summit, and Rashtriya Swayamsevak Sangh (RSS), the right-wing Hindu nationalist group, that constitutes the ideological cradle of Indian Prime Minister Narendra Modi and his ruling Bharatiya Janata Party (BJP), the summit appears to have sparked a subtle power struggle below the semblance of a common goal.
The RSS and the BJP are widely seen as attempting to hollow out Indian democracy and secularism while instigating anti-Muslim sentiment in India, which is home to 200 million Muslims, the world's largest Muslim minority.
Barely back from the religious summit, Ram Madhav, an RSS national executive member and close associate of Mr. Modi whom many see as a moderate, fired the first Indian salvo in the inter-faith power struggle as Indian officials and religious leaders conceptualise what they want to achieve at next year's G-20 and what role religion and religious leaders may play.
Chipping away at Indonesia's designation of the Religion Forum-20 as an official G-20 engagement group with a permanent secretariat hosted by Nahdlatul Ulama's Jakarta and North Carolina-based Center for Shared Civilization Values (CSCV), Mr. Madhav was non-committal in his first public remarks after returning from Bali to India.
Mr. Madhav expressed a personal preference for maintaining the Religion Forum with the caveat that it remained unclear whether the gathering would be allowed to retain its official G-20 status.
"The (Indian) government will take an appropriate decision," Mr. Madhav said in a television interview.
Mr. Madhav dodged the issue of religious reform, insisting that the "R-20 per se is not necessarily about religion, it's about humanity."
Spinning the R-20's slogan of ensuring "that religion functions as a genuine and dynamic source of solutions, rather than problems," Mr. Madhav suggested that religion could help solve global problems such as climate change and tackle what he described as "woke" issues "like LGBTQ; issues related to family, marriage, even gender;" rather than exercise introspection to eliminate problematic religious tenants as advocated by Nahdlatul Ulama.
"This forum was intended to discuss…global issues. In that sense, the focus of this…religious forum was and will not be religions alone… It will be not religion-centric but humanity-centric. So, an effort to bring religions together on larger issues," Mr. Madhav said.
Similarly, the Muslim World League has used the R-20 to tout its own horn while paying lip service to lofty values Mr. Bin Salman would like to be identified with but has yet to embrace wholeheartedly.
"Leaders participating in the #R20Summit express their appreciation of the great efforts and quality work of the Muslim World League, under the leadership of His Excellency the Secretary General, Sheikh Dr. @MhmdAlissa, the founder of R20, whose efforts contributed to its success," the League said in a tweet that falsely took credit for an initiative that belonged wholly to Nahdlatul Ulama.
The Indonesian group invited the League after the Saudi government asked Indonesia to assist in carving out a role at the summit for Mr. Bin Salman's chief propagator of a socially less restrictive but autocratic interpretation of Islam that demands absolute obedience to the ruler.
The invitation fit into a bold but risky strategy that also underlies Nahdlatul Ulama's engagement with Hindu nationalism.
In the League's case, Nahdlatul Ulama hopes the alliance will undercut Saudi and League support for an Indonesian political party associated with the Muslim Brotherhood, the Prosperous Justice Party (PKS).
Some analysts and pundits believe that a PKS-backed candidate could do well in the presidential elections scheduled foR-2024.
Moreover, like in the case of the Hindu nationalists, Nahdlatul Ulama aspires against all odds to persuade the League to adopt a genuinely moderate vision of Islam rather than one that serves Saudi Arabia's autocratic rulers. However, that is a long shot, if not pie in the sky.
Instead, the League has since the religious summit capitalized on Nahdlatul Ulama's dubious recognition of the Saudi government vehicle as an allegedly non-governmental organisation.
Furthermore, the League presumably seeks to prevent Nahdlatul Ulama from becoming a serious competitor for hearts and minds in the Muslim world through a policy of cooptation that fits into a broader Saudi and UAE effort aimed at seducing Indonesia with financial incentives.
In the latest move, Mr. Bin Salman last week offered to fund the restoration of the Jakarta Islamic Center after the large dome of the complex's mosque suffered fire damage during renovation work.
Saudi Islamic Affairs Minister Abdullatif Al-Asheikh made no bones about the purpose of the funding. Mr. Al-Sheikh, according to Arab News, said the funding was in "the Kingdom's interest in serving Islam and Muslims, based on its leadership in the Islamic world."
Can 'border guard' diplomacy strengthen ties between Myanmar-Bangladesh?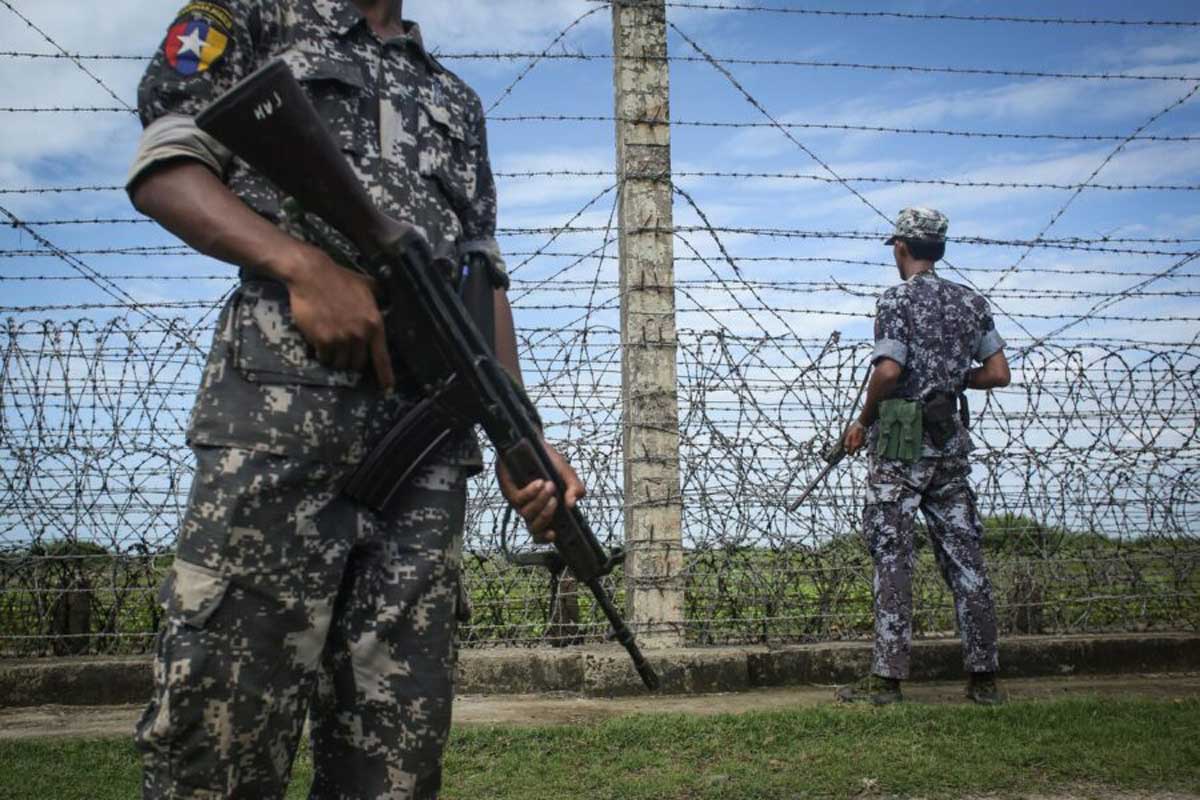 The 8th Border Conference between Border Guard Bangladesh (BGB) and Myanmar Border Guard Police (BGP) has started. The conference, which started today Thursday (November 24, 2022) in Myanmar's capital Nay Pyi Taw, will continue for 5 days.
A 10-member delegation led by BGB Director General Major General Sakil Ahmed participated in the conference. In addition to the senior officials of BGB, the delegation includes representatives of the Prime Minister's Office, Ministry of Home Affairs and Foreign Affairs.
On the other hand, a 15-member delegation led by Myanmar Police Force Deputy Chief of Police Major General Aung Naing Thuy participated in the conference. Apart from senior BGP officials, the team includes representatives from the ministries of Defence, Home Affairs, External Affairs and Immigration and Population Affairs.
The conference started with a formal meeting at 9 am local time in Myanmar's capital Naypyitaw on Thursday (November 24).
In the conference, de-escalation of the tense situation on the border caused by the recent internal conflict in Myanmar, violation of airspace, combating inter-state terrorism and preventing the activities of cross-border criminal gangs, prevention of illegal infiltration, prevention of other drugs and human trafficking including yaba and crystal meth ice, increasing mutual cooperation in the overall security of the border, Exchange of various information related to the border, conducting joint patrols, organizing regular coordination meetings or flag meetings at the region and battalion levels, repatriation of detained or imprisoned citizens of both countries, return of forcibly displaced Myanmar citizens to their original homeland and discussion on various ways to increase mutual trust between BGB and BGP will be.
In addition, the conference will have very effective and fruitful discussions on the repatriation of detained or imprisoned citizens of both countries, the return of forcibly displaced Myanmar citizens to their original homelands and various ways to increase mutual trust between BGB-BGP. The Bangladesh delegation is scheduled to return to Dhaka after the conference on November 28.
A flag meeting was held between a nine-member Bangladesh delegation led by the captain of Teknaf 2 BGB Battalion and a nine-member delegation led by Lt. Col. Kao Na Yan Shor, commanding officer of Border Guard Police Branch No. 1, Myanmar Maungdu, at Shahpari Island in Cox's bazar on Sunday at 10 am.
Last August and September, massive gunfire and mortar shelling erupted between the country's army and the Arakan Army, an insurgent group in Rakhine state, inside Myanmar on the Tumbru border in Naikshyongchari. On August 28, two shells fired by Myanmar landed in the territory of Bangladesh. Bangladesh strongly protested by summoning the Myanmar ambassador several times over the incident of firing on the border.
In a flag meeting on October 30 at Teknaf in Cox's Bazar, Border Guard Bangladesh (BGB) and Myanmar's Border Guard Police (BGP) both expressed remorse for recent border incidents. BGB discussed the issue of border shelling at the beginning of the meeting. Several times there were protests against mortar shells and helicopter flights violating the airspace inside Bangladesh.
Myanmar expressed grief over the border tension, helicopter flights, firing and mortar fire from Myanmar and the loss of life and property on the border of Bangladesh. Also, Myanmar's BGP has promised that such incidents will not happen in future. At the same time, BGB-BGP agreed to work together on the border situation. The meeting discussed working to stop infiltration, drug smuggling.
BGP pledged to uphold a peaceful stance on the border in order to prevent the border between Bangladesh and Myanmar from being impacted by the civil war in Myanmar. Such a meeting demonstrates that all parties have a culture of open communication, mutual trust, and confidence that will serve to clear the road for the repatriation of the Rohingya.
The border conference between Myanmar-Bangladesh gives senior leaders of participating militaries and security personnel the chance to forge closer ties of friendship and collaboration. Participants are also able to share best practices and lessons learned.
Additionally, it strengthens participants' mutual understanding of each other's advantages and main challenges in border regions, fostering cooperation in the face of transnational threats.
The militaries cooperate to find solutions to problems that they share and to look for chances for training exchanges between the participating countries. Myanmar and Bangladesh both can consider the conference to be a crucial occasion for Armies to comprehend the regional ties.
Recognizing that it is more difficult to detect security issues such as transnational threats, narcotrafficking, illicit mining, illegal immigration, and other transnational crime in the border areas due to their thick topography.
The security of the border is a challenge and a shared goal for all neighboring states. Our two countries have long-standing cooperation, but it was strengthened between the two forces with this conference, strengthening cooperation and building trust measures, which is a key factor in achieving hemispheric security objectives. The participants can openly discuss the issues at hand as well as the successful solutions put forth in each nation.
Bangladesh and Myanmar must place a high priority on maintaining a secure state border and takes the necessary precautions to stop the flow of terrorist combatants, illicit drug and weapon trafficking, and other international organized crime.
Cross-border and other security threats have grown more complicated over the past few years, and difficulties are piling up quickly. Threats including international organized crime, human trafficking, terrorism, and drug trafficking are too great for any state to handle on its own. It is essential to increase cooperation on both a regional and global scale.
We encourage regional cooperation to increase readiness and foster confidence in fending off global dangers while upholding human rights.
In order to combat terrorism and violent extremism within border security and management and implement the holistic approach to security, both parties should emphasize the importance of enhancing cooperation between the government, law enforcement, and civil society. Results are only attained by employing comprehensive and constructive – hard and soft – solutions to border security management including both government, security and defense enforcement forces and civil society players.
Sustain instability in Myanmar is censure to India's Act East Policy: Time for Proactive measure
Myanmar's political situation is worsening and will remain so, as the UN special envoy for Myanmar warns of an acute political, human rights, and humanitarian crisis. The Arakan Army (AA), having a ceasefire with the military just before the coup, is now fighting against Tatmadaw (now Sit-Tat), and a fierce battle is going on in Myanmar's Rakhine state. The recent conflict poses considerable security implications for regional security in particular and India's internal security in the northeast region, with the military resorting to harsh crackdowns with lethal weapons, even fighter aircraft.
Current situation
The implication of AA raising arms against Sit-tat is huge as; first; AA is one of the most influential, more disciplined, well-equipped Ethnic Revolutionary Organizations (EROs) and is undoubtedly a force to be reckoned with for the military junta. Second, it will shift the balance of power toward the resistance forces. Previously, the AA has trained and provided technical support to numerous armed forces resistance groups. It enhances the National Unity Government (NUGs)-a group of ousted National League for Democracy (NLD) politicians, activists, and representatives of several ethnic minority group strength to fight Sit-Tat. Recently, NUG claimed that People's Defence Forces (PDFs) and allied EROs effectively control half of Myanmar's territory and demanded official recognition at the 77th UN general assembly. Seeing losing grip, the Sit-Tat extended its hand to negotiate with various armed groups. However, many armed groups, including the Karen National Union (KNU), Kachin Independence Army (KIA), and Chin National Army (CNA), refused to negotiate on the pretext that the peace talk is not inclusive without the participation of NUG.
With Sit-Tat getting overwhelming support from Russia and China, India's policy toward Myanmar is that of 'Twin-Track.' The policy maker fears taking any black-and-white approach considering the hard-earned peace in the northeast region after decades of insurgency.
Previously, under operation sunrise, Sit-Tat helped India to ambush insurgents in its territory. The ASEAN nations were initially hopeful of negotiations and came up with a five-point action plan to solve the crisis but now banned the Myanmar generals ASEAN until any progress on the peace plan. The Western sanctions remain primarily ineffective due to prolonged isolation and the self-sustaining economy of Myanmar, but a change in the policy, especially from India, with Western countries' support, can change Myanmar's situation.
Challenge to India's Internal Security
With people's perception toward Sit-Tat is shifting drastically since the coup, and now people are calling it ရွံစရာ (jun zaja), which means loathsomeness and disgust. The image of Sit-Tat will continue to deteriorate, considering its human rights violations, which was not the case during the previous military rule. According to the UN report, more than 1.3 million people have been displaced, nearly 28,000 homes destroyed, and an undetermined number of innocent people, mainly children and women, have lost their lives following the coup. With over 40,000 Myanmar refugees taking shelter at 60 camps in Mizoram, the situation is posing a serious challenge to India's national security. The current crisis has blocked India's gateway to the southeast Asian nation and India's ambitious Act East Policy (AEP) is at a standstill. AEP without a stable Myanmar is neither fruitful nor feasible. Also, continuous infighting and the increasing influence of EAOs have reduced the sit-tat capacity to support India's counter-insurgency operations. Further, the reports of the Myanmar junta joining hands with the Indian insurgent group has forced India to contemplate reorienting northeast India's security apparatus.
On the other hand, the People's Liberation Army (PLA) repeated incursion at the Line of Actual Control (LAC) pushed New Delhi to deploy the Indian army at the border, keeping the responsibility of COIN operations with Assam Rifle. Currently, only one army brigade of more than 35 out of 46 battalions of Assam Rifle (AR) is available for COIN operation. There is a massive workforce shortage of AR personnel at the Myanmar border, and even the customs department faces a crunch of human resources and inadequate warehouse facilities, leading to increased drug trafficking and illegal trade along the border. Various reports show the increase in drug trafficking and smuggling of exotic animals in northeast India, Southeast Asia, and beyond following the Myanmar coup. The possibility that the 'Golden Triangle,' infamous for illegal drug trafficking, converting 'into the 'Golden Quadrilateral,' i.e., the Northeast region becoming a prominent hub for drug smuggling, is relatively high and goes beyond 'urgent attention.'
Changing Approach
India must change course from 'Twin -Track' to that of proactiveness and start supporting democratic forces. Myanmar, which is so critical and at crossroads to 'India's Neighbourhood First policy and AEP, is not finding a due place in India's foreign policy initiative and lacks 'Myanmar consciousness' as well advocated by Jaideep Chanda in his book 'Irrawaddy Imperative: Reviewing India's Myanmar Strategy.' However, there is a sharp contrast in China's policy initiative. Despite the situation in Myanmar, China vows to provide unconditional support to the military junta and is even considering pursuing EAOs to stop supporting pro-democracy forces and recognise the military junta. Therefore, India's strategic manoeuvre must be in sync with India's policy initiative and must be bold in taking any black-and-white approach. The resolution comes from the power of strength and not from maintaining the status quo.
With the prevailing situation, chances are dim that Sit-Tat can establish control over the country. Further, neither the UN nor the ASEAN countries have recognized the military junta. Also, next year's proposed election will undoubtedly fall short of international standards for free and fair elections, leading to further crises. In this regard, India's foreign policy regarding Myanmar seems passive; thereby, India must make course corrections and support democratic forces. India's support will strengthen New Delhi's connection with Myanmar's people and improve its global image as a democratic country, somewhat dented by India's undeclared support to Russia in the ongoing conflict. New Delhi's stake in Myanmar is very high; the Kaladan multi-modal project, which is supposed to connect the northeast region with the Bay of Bengal and a trilateral highway that extends India's reach to Thailand, is yet to be completed. Further, apart from forging ties with the democratic forces, New Delhi must look into changing the security apparatus of Northeast India. This change in security apparatus requires making Assam Rifle purely a border guarding force and enhancing the capability and capacity of state police forces in dealing with the insurgency in the region. Therefore, New Delhi needs a holistic correction in its national security apparatus in northeast India and must keep its strategic initiative in line with its Act East Policy. Failing to do so allows other state actors like China and Russia to play a more significant role where India's initiative could make a difference.
'Mr. Trong Goes to Beijing': General Secretary Trong's Beijing Visit Affirms Vietnamese Balancing Act with China
Between October 30 and November 2, Vietnamese Communist Party General Secretary Nguyen Phu Trong visited Chinese President Xi Jinping in Beijing in a decorous affair filled with a twenty-one gun salute and Xi's presentation of China's Friendship Medal to Trong. Although notable for many reasons, Trong's visit was the first by a foreign leader to China since Xi consolidated power and secured an unprecedented third term as the General Secretary. The trip signaled unity among two of only five remaining communist-led countries while resulting in more tangible outcomes like the signing of multiple economic agreements.
Despite its significance, the visit has inspired a slew of overactions claiming that this visit has brought "Chinese-Vietnam relations to [a] new stage" or "[the trip] affirms their ties as firm as ever" and "sends a strong signal that Vietnam is not going to side with the U.S. against China." Although the visit is significant, what these hyperbolic reactions are missing is that Trong's Beijing visit is not an aberration of Vietnam's China policy, representing a significant shift that signals a Vietnam firmly in the Chinese camp. Instead, it signifies a part of Vietnam's longstanding, complicated approach to China that includes anxiety and distrust while rhetorically playing up the two countries' shared ideological and political systems to maintain healthy relations, which is underpinned by growing its security ties with the United States.
A Statecraft Rooted in History
After a long history of invasion and colonization by larger powers, modern-day Vietnamese statecraft prioritizes sovereignty and independence. Beginning in 111BC, China invaded Vietnam, which kicked off a nearly 1,000-year reign of Chinese dominance in the country. In AD 939, Vietnam achieved independence but had to contend with Chinese aggression until the French established Vietnam as a protectorate in 1883. French domination lasted until the communist national movement led by Ho Chi Minh expelled the French after the battle of Dien Bien Phu in 1954 and the subsequent American invasion in 1975 before unifying the country under the Socialist Republic of Vietnam.
Similarly, the Chinese Communist Party, under the leadership of Mao Zedong, unified China under the People's Republic of China in 1949. As expected in the ideologically driven Cold War environment, Vietnam and China quickly developed close relations built on ideological fellowship and mutual trust. However, bilateral ties quickly deteriorated when Vietnam invaded Cambodia in 1978 to remove Pol Pot and the Khmer Rouge. China responded by invading Vietnam in 1979, resulting in a brief, bloody border war.
The two countries normalized relations in 1991 and have since had a cooperative relationship, particularly with economic engagement, despite Vietnam's anxieties and distrust of its larger neighbor. In 2008, China and Vietnam upgraded their ties to a Comprehensive Strategic Cooperative Partnership, a status that only China holds. Resultingly, the economic relationship has significantly deepened. China is Vietnam's top trading partner, one of its most significant sources of raw materials, its second-largest export market, and Vietnam's eighth-largest source of Foreign Direct Investment, which increased two-fold between 2011 and 2017.
Increasingly Negative Perceptions of China
Economic engagement is complicated by China's aggressive behavior in the South China Sea as it relates to its overlapping claims with Vietnam. Vietnam lays claim over the Spratly and Paracel islands, arguing that they fall within Vietnam's Exclusive Economic Zone. Meanwhile, China has openly called its claims illegal, militarized the region, built artificial islands including, 3,200 acres in the Spratlys, and prevented Vietnam from taking advantage of the resources there. Significant examples include a 2020 altercation where a Chinese coast guard vessel sunk a Vietnamese fishing ship near the Paracel Islands or when it agreed to pay about a billion dollars to two foreign oil companies after it canceled their contracts due to Chinese pressure.
Resultingly, negative perceptions of China and positive perceptions of the United States among Vietnamese remain high. The Singaporean-based think tank, the ISEAS-Yusof Ishak Institute, conducts an annual survey of prevailing Southeast Asian attitudes and concerns. In its most recent survey in 2022, when asked which country Vietnamese have the most confidence will provide leadership and uphold the rules-based order international law, 56.9 percent chose the United States, while only 11.8 percent picked China. More telling, when asked if forced to choose which superpower the Association of Southeast Asian Nations (ASEAN) should align with, 73.6 percent of Vietnamese chose the United States. In comparison, only 26.4 percent opted for China.
The most violent manifestation of Vietnamese distrust of Beijing was in 2014 after violent anti-Chinese riots erupted following China stationed an oil rig in Vietnamese-claimed territory. In response, Vietnamese leaders sent a group of ships to the area, met by over eighty Chinese boats that deployed water cannons as a deterrent, and later two other Chinese ships armed with anti-air missiles. The reaction in Vietnam, where anti-Chinese nationalism is always smoldering, was visceral. Vietnamese citizens targeted Chinese citizens by attacking them, burning/destroying their businesses, and running many out of the country. Over twenty people lost their lives, while hundreds were injured.
The U.S. as a Hedge
While Vietnam has deepened its economic engagement with Beijing, it has simultaneously hedged against Chinese aggression by deepening security ties with the United States. In 2013, the two countries signed the U.S.-Vietnam comprehensive partnership, and three years after that, President Barack Obama announced the end of the U.S. arms embargo against Vietnam. This decision would mark a fundamental shift in U.S.-Vietnamese relations.
Since then, Vietnam has taken part in the United States Rim of the Pacific naval exercises (despite missing this year) and hosted the U.S. Secretary of Defense every year since 2018. Meanwhile, the United States has anchored multiple aircraft carriers in Vietnamese ports and provided Vietnam with over $60 million in security assistance between 2017 and 2020. As Vietnamese Prime Minister Chinh noted during the ASEAN-U.S. Summit in Washington D.C. earlier this year, where he extended his stay to deepen relations with key U.S. power brokers, the two countries' relationship is "special."
Vietnam's security situation necessitates a strong relationship with the United States, which acts as a counterweight to Chinese aggression in the region, particularly in the South China Sea, with a robust military presence and consistent Freedom of Navigation Operations. Overall, Vietnam and the United States are aligned in their support of an international rules-based order that often puts them at odds with China, which many fear have revisionist intentions.
Lip Service Goes a Long Way

Having the United States as a hedge is critical as Vietnam strives to maintain healthy bilateral relations with China, despite Chinese aggression and unpopularity domestically and because of the sturdy economic interdependence.
This endeavor to maintain a healthy relationship often manifests in Vietnam picking and choosing its battles with China to prevent an unnecessary escalation of tension while paying lip service with diplomatic overtures. For instance, before Trong participated in the second annual Belt and Road Initiative forum, authorities directed the press to refrain from any negative coverage of China. Similarly, Vietnam has refused to take China to international court mainly because it would be an exercise in angering China for little pay off, as the Philippines found out. Its lukewarm response to the Chinese Belt and Road Initiative and Global Security Initiative (GSI), where leaders have rhetorically shown support but failed to embrace it substantively (the majority of Vietnamese infrastructure projects that use Chinese financing date back to 2016 or before and leadership spoke positively of the GSI without committing to taking part in it) is also telling.
In the same vein, Trong's trip was filled with rhetoric that focused on "comradeship and brotherhood" while thirteen economic agreements that steadied up supply chains were signed. Unsurprisingly, a week after the Trong-Xi meeting, Vietnamese Prime Minister Pham Minh Chinh met with President Joe Biden during the 40th and 41st ASEAN Summits to extend an invitation from Trong to Biden to visit Vietnam and discuss ways to bolster the two countries' comprehensive partnership. On the one hand, it made low-stake diplomatic overtures to its northern neighbor and secured robust economic engagement; on the other, it used the United States as a bulwark.
With this historical context, the Trong-Xi meeting is better understood not as an aberration but as something that neatly into an established Vietnamese-China policy. While Vietnam has serious concerns regarding Chinese actions and intentions, it prioritizes a healthy bilateral relationship with China, partly for economic reasons, while pursuing a security relationship with the United States to mitigate the consequences. Although the Trong visit was significant, it did not signal a fundamental shift in Vietnamese foreign policy but affirmed the longstanding tenets of its post-1991 China policy.