WEF Report Maps How Companies Can Commit to Earning Digital Trust
Digital trust is the expectation by individuals that digital technologies and services – and the organizations providing them – will protect all stakeholders' interests and uphold societal expectations and values, according to a new report from the World Economic Forum.
From artificial intelligence to connected devices, from the security of personal information to algorithmic predictions, failures by technology developers and digital service providers have eroded confidence at an unprecedented scale and rate. Surveys have also registered an alarming decrease in trust in science and technology as well as a host of other social institutions and links. The trust gap is growing year by year, just as our reliance on digital networks and technologies is accelerating.
The report, "Earning Digital Trust: Decision-Making for Trustworthy Technologies" written in collaboration with Forum partners Accenture, KPMG and PwC, outlines how collaboration between cybersecurity, privacy, ethics and other business functions can improve trust in technology.
Citizens and consumers expect companies and technology developers to take their values – on privacy, data use and inclusion – seriously. Where companies are unable to produce technology that meets those expectations, they can no longer expect widescale adoption. Companies are not ready to meet this challenge:
PwC indicated recently that only 10% of executives feel ready to comply with cybersecurity transparency requirements (PwC 2023 Global Digital Trust Insights)
Accenture suggested that a growing lack of trust cost US organizations $756 billion in 2017 alone and that today more than 76 % of CEOs say citizen trust is critical to business competitiveness (How to Build Trust in a New Digital World)
KPMG said increased trust can lead to better profitability but, at the same time, over 75% of executives believe that new technologies such as artificial learning and machine learning raise troubling questions on cybersecurity and ethics (KPMG Cyber Trust Insights 2022)
To reverse this alarming trend, the World Economic Forum convened representatives of the world's largest tech and consumer-focused companies – including Apple, Microsoft, Google, Amazon, Mastercard, Walmart, IKEA, PayPal, Salesforce and others – alongside government representatives from the US, European Commission and Singapore and leading consumer advocates to create a framework for companies to commit to earning digital trust.
The Forum's Digital Trust Framework shows for the first time how commitment to cybersecurity, privacy, transparency, redressability, auditability, fairness, interoperability and safety – when taken together and driven by CEOs – can improve both citizen and consumer trust in technology and the companies that create and use new technologies. The Forum's report provides both a framework – with detailed goals and dimensions to support digital trust – and a roadmap for companies on how they can become more trustworthy in their use and development of technology.
According to Jeremy Jurgens, Managing Director of the World Economic Forum and Head of the Centre for Cybersecurity, "Developing trustworthy technologies is a decision – and responsibility – that rests with leaders across sectors and industries. The World Economic Forum's Digital Trust Framework will help to guide leaders in making decisions that cultivate more trustworthy and responsible technology."
"The most important decision we can make in the 21st century is whether we will work together to build trust or watch innovation fail. By focusing on the values and expectations of individuals, and by committing to security and reliability, accountability and oversight, and inclusive, ethical, and responsible use of technology, we can make the technology we develop more trustworthy," said Daniel Dobrygowski, Head of Governance and Trust, World Economic Forum.
"Improving digital trust is vital for digital citizenship to flourish. The Forum's new Digital Trust Framework is an essential resource for making technology more trustworthy for individual consumers and citizens," said Nuala O'Connor, Senior Vice-President, Chief Counsel, Digital Citizenship, Walmart.
"Deploying trustworthy technology should be the goal of all organizations. The World Economic Forum's Digital Trust Framework is a helpful roadmap that will provide guidance to leaders in making decisions that advance technology in responsible ways. As part of the steering committee, I'm grateful to contribute Microsoft's learnings from our journey aligning our efforts on the interconnected governance of privacy, digital safety and responsible AI. The resulting WEF Digital Trust Framework will help guide other organizations on their path to earn digital trust." said Julie Brill, Chief Privacy Officer, Corporate Vice President, Microsoft.
"Without trust in digital systems, the financial services ecosystem we have today could not exist. The Forum's Digital Trust Initiative is playing a critical role in helping to define what trust means in the digital world," said Ajay Bhalla, President, Cyber and Intelligence Solutions, Mastercard.
"Consumer trust is built when companies put the essential needs and rights of their consumers first and foremost. As a representative of consumer advocates around the world, Consumers International is glad to be part of the Digital Trust Initiative calling for companies to inform and empower consumers," said Helena Leurent, Director-General of Consumers International, the membership organization for 200 consumer advocacy groups in over 100 countries including Consumer Reports, Which UK, CHOICE Australia, Consumer Voice (India), El Poder del Consumidor (Mexico), Hong Kong Consumer Council, Consommateur Maroc, Consumer Council of Zimbabwe and many more.
"At IKEA, trust is at the heart of everything we do. Whether it's in our products or trust in how we handle your data. Trust must be earned, and we see it as a collective effort. IKEA is a proud partner of the World Economic Forum's Digital Trust Initiative, and we look forward to contributing on creating a shared vision for digital trust between citizens, government, and organizations" said Nozha Boujemaa, Global Vice President, Digital Ethics & Responsible AI, IKEA Retail (Ingka Group).
"Customers won't do business with companies they don't trust. At Salesforce, Trust is our #1 value, and we are empowering our customers to raise the bar for digital trust – building direct, trusted relations with their customers by ensuring sensitive data is stored, processed, and forgotten, if necessary, on their terms. The World Economic Forum's Digital Trust Initiative is a valuable resource for any company looking to share that vision and build a trusted enterprise" said Vikram Rao, Chief Trust Officer, Salesforce.
Airports and harbours prepare to slash emissions as the greening of transport accelerates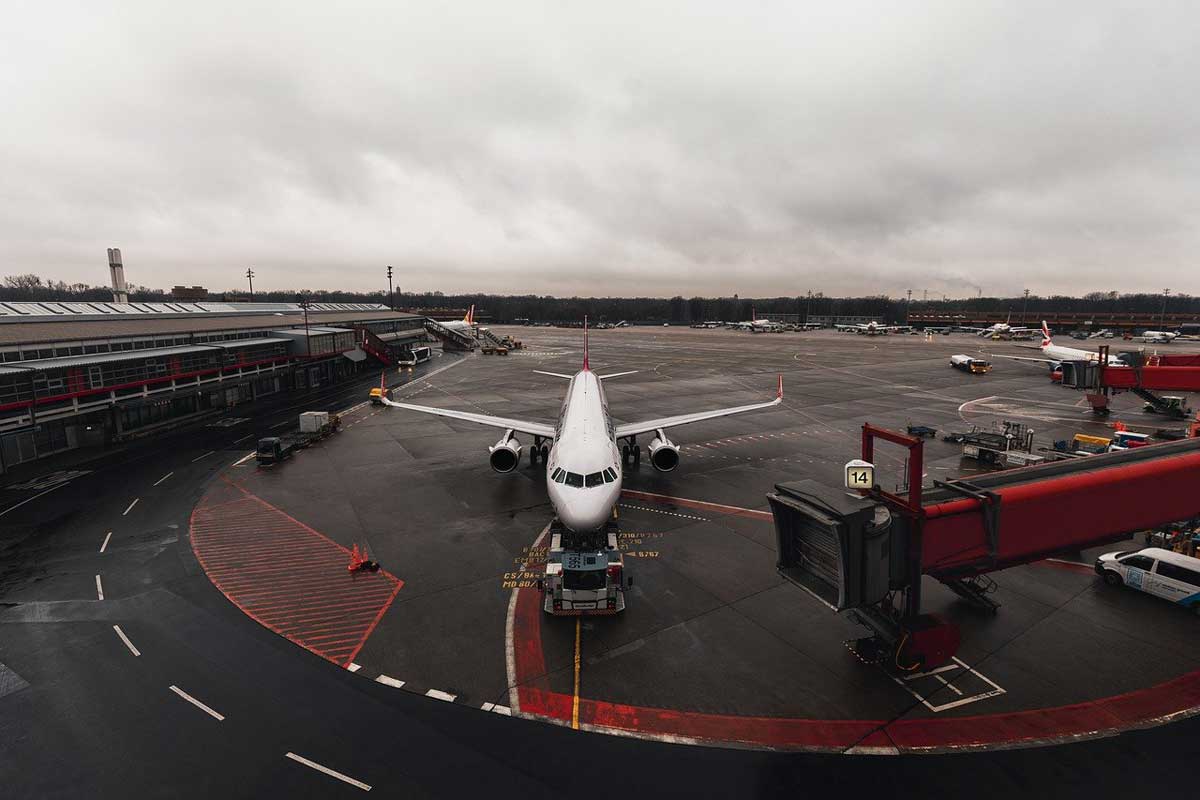 By Michael Allan
If the European Union is to meet its net-zero targets and become a climate-neutral economy by 2050, the transport industry needs to decarbonise – and quickly.
International aviation and maritime transport could account for almost 40% of greenhouse gas (GHG) emissions by mid-century. Due to increasing demand for freight shipping and air travel, GHG discharges from ships and planes in particular continue to rise.
In the push to mitigate human-made climate change, both industries are looking to new low-carbon energy sources such as hydrogen and electrification.
While much attention is paid to cleaner planes, boats and ships being developed, perhaps an even bigger industrial challenge is creating the infrastructure that ports and airports will need to produce, store and pump the low-emission fuels.
Airports have much to do in order to prepare for this coming era, according to Fokko Kroesen, who is coordinating the EU-funded TULIPS project exploring ways to reduce emissions at airports.
New fuels
Aircraft manufacturers are investing in new fuel and propulsion technologies, but they will also expect airports to be ready to deliver these fuels, according to Kroesen, who is senior advisor on sustainability at the Royal Schiphol Group, which operates Schiphol and other airports in the Netherlands. The whole system will be very different from current kerosene-based provisions, he said.
Through demonstrator projects at four airports, TULIPS's research into innovative and sustainable airports will put new green technologies to the test. A roadmap to 2030 will then show airports the best ways to advance the low-carbon transition.
Research on supplying energy to aircraft is going in two directions, according to Kroesen. The first is sustainable aviation fuels produced from renewable feedstocks such as biomass, instead of petroleum. The second is energy supply for new aircraft that will be powered by technologies including batteries and hydrogen.
Because sustainable aviation fuels, or blended sustainable and conventional jet fuel, can be used in current planes, they can bridge the gap between today's aircraft and those of the future that run on completely different sources of energy. This is particularly important for providing lower carbon alternatives for intercontinental flights, as novel aircraft powered by hydrogen or batteries are likely to be able to travel only shorter distances initially.
It could take a long time to develop alternative propulsion methods for intercontinental flights, according to Kroesen.
'Therefore, we expect that sustainable aviation fuels are really needed to enable net zero-emission flights,' he said.
Also in the future, most airport ground-support vehicles will run on batteries. Some heavy equipment, such as the tractors used to tow aircraft around the tarmac, may even need to be powered by hydrogen as a result of their high energy demands.
Kroesen says this poses an infrastructure challenge for airports. At Schiphol in Amsterdam, he said, 'there is a growing demand for electricity and the current infrastructure is not sufficient to enable this.'
Greener airports
As a result, the airport is investing in solar panels and other forms of renewable energy. The long-term aim is for the airport to produce more energy than it uses, said Kroesen. Developing a smart energy hub will help optimise the green electricity supply to deal with the competing demands from the various applications.
Airports will also need to ensure reliable supplies of sustainable aviation fuels and hydrogen. TULIPS is exploring not only how airports can generate these fuels but also how new industries can be encouraged to produce and supply them.
Sustainable aviation fuels are generally produced from biomass. They have a similar chemical profile to conventional jet fuel produced from petroleum. While this means they can use the same storage and refuelling infrastructure at the airport, it doesn't mean that switching is simple.
TULIPS is looking at the cost and practicalities of sustainable aviation fuel, and how to develop effective incentives to stimulate its production and use. Ideally, production would take place near the airport.
'The main challenge we see for sustainable aviation fuels is the scaling up in a sustainable way – and the limits of available production technologies and resources, or feedstocks, to produce these sustainable fuels,' said Kroesen.
Beyond plants and plant waste, researchers are looking to create sustainable fuels from electricity, hydrogen and carbon captured from the air.
'That is very attractive because it is a type of circularity,' Kroesen said. 'We emit carbon dioxide, but immediately after emitting we will take it out of the air and, together with hydrogen, we can build new synthetic kerosene out of it.'
Unlike sustainable aviation fuel, hydrogen will require a whole new infrastructure for delivery, storage and refuelling. It cannot simply use the conventional jet fuel infrastructure.
Hydrogen is created when it is separated from water using electricity. If the energy used for this electrolysis comes from renewable sources, the resulting hydrogen is considered a green energy source. It will be possible to produce hydrogen at airports and in the locality in so-called hydrogen valleys – economic areas that produce locally consumed green hydrogen.
In the longer term, however, Kroesen says that such local production will not be enough to meet demand. This is due to a combination of factors, including the limited availability and cost of green electricity in some locations. This energy source will also face competing demands from other industries.
'We will probably see a mix of locally produced and also imported hydrogen, from areas that are richer in energy and poorer in demand,' Kroesen said.
Smart ports
Arne-Jan Polman, at the Port of Rotterdam, said that preparing ports for the potential fuel mixes used by ships in the future is also a complex process.
Europe's largest seaport, Rotterdam is seeking to become carbon neutral by 2050. The port set up the EU-funded MAGPIE project to create a masterplan outline of how Rotterdam and its partner ports will become green by mid-century.
The port will transform itself into a smart green port by improving current energy systems, developing a new greener energy system, switching to non-petroleum fuels and raw materials, and encouraging a shift to sustainable freight transport.
The project's 45 partners intend to create an energy masterplan as inspiration for any of Europe's maritime and inland ports that want to go green.
When it comes to fuels, MAGPIE is focusing on electricity, ammonia, hydrogen and a biofuel version of liquefied natural gas (bio-LNG).
'We think that these four energy carriers will play a major role in the future,' Polman said. The port also sees an important role for methanol as a green fuel.
As with TULIPS, a large part of this is encouraging new energy supply chains while demonstrating technologies for creating biofuels and exploring fuel infrastructure and supply needs.
Demonstrations by the project will include port-based bio-LNG production, ways proactively to manage power demand, ammonia bunkering (delivering the fuel to ships) and an offshore charging buoy.
Smart energy
Polman says that ports need to change how they see themselves.
'Not any more the traditional landlord role, but more the developer of our surroundings, the director of the new energy landscape, which means we are sort of facilitating the whole smart energy transition process,' he said. 'What we need to do is make sure the conditions are there for companies to invest in our port area.'
As with airports, there are other vehicles besides ships that need to plug into the energy supply. These are mainly short-shipping barges, trains and trucks that transport goods to and from the Port of Rotterdam from smaller regional hubs.
MAGPIE will need to try to predict the future energy mix and work out how to prepare for it. But it is also just about getting these different fuels to a point of technological maturity where they can be used and are available for anyone that needs them, according to Polman.
After that, it is up to industry and the market to decide which direction they want to go and what to invest in. The ports just need to be ready.
The port will need to speak to industry to see what it needs while making sure it attracts the right partners to meet its long-term energy goals, rather than short-term economic profitability. But it must also liaise with governmental bodies – from the EU to local municipalities – to develop permits, regulations and subsidies to stimulate industry growth.
'We need to build the landscape,' Polman said.
Research in this article was funded by the EU. This material was originally published in Horizon, the EU Research and Innovation Magazine.
5 Reasons Why Use Premium Proxy Server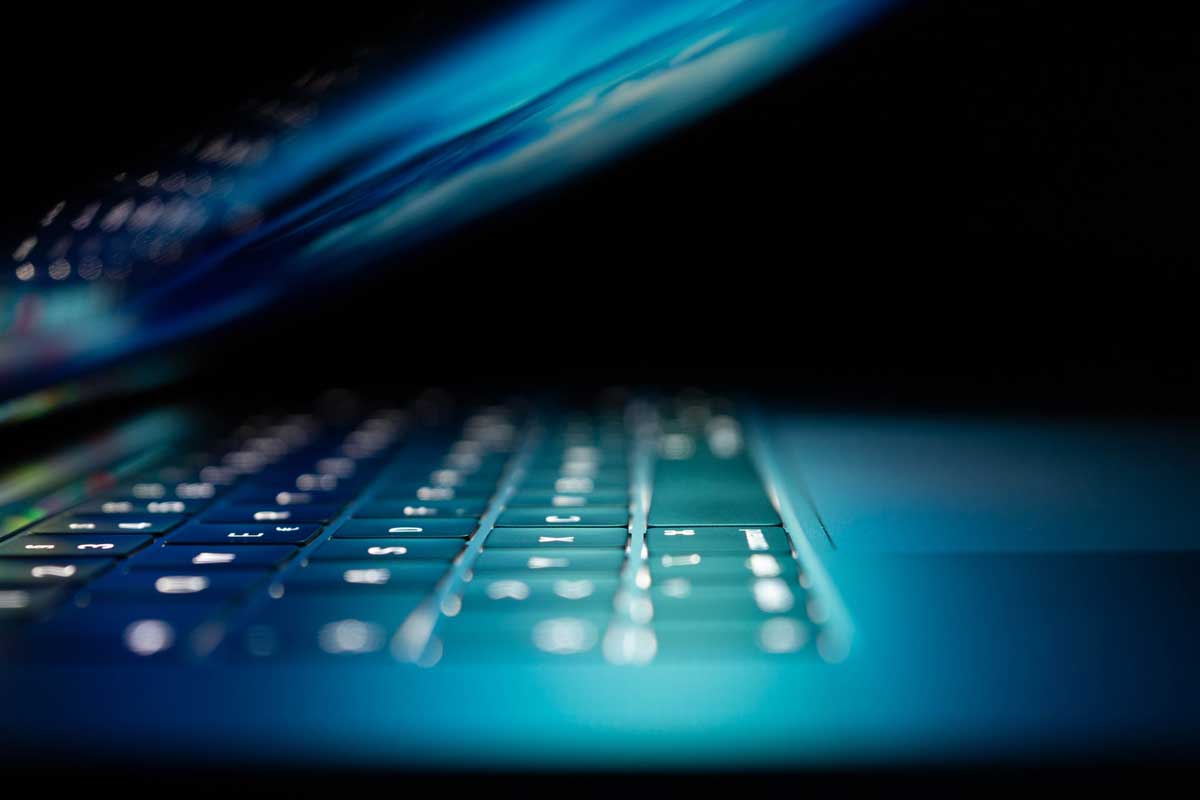 Not many people truly know the importance of a premium proxy server. To many people, they believe its sole purpose is to enable them to access websites that their IP address has been barred from accessing. Proxy servers do more than just keep your details private on the internet.
For the record, a proxy server serves as an intermediary between a browsing computer and another server on the internet. The server has its private IP address, which is made open online while shielding the IP address of whoever is browsing. You may think this is just about breaking entry into a secured network server, but it is more than that.
5 Reasons Why Use Premium Proxy Server
Proxy servers are important to the security of anyone browsing the internet. While there are different proxy servers, using a premium one is important for many reasons.
If you are a business owner or an IT person, here is why you must channel some investment into getting a premium proxy server.
Ensures Corporate Security
As more and more people use the internet daily, the number of persons that also use the internet for the wrong reasons also increases drastically. More than ever, companies and brands are taking caution to avoid cyber attacks on their servers.
A data breach could cost a brand its image. Also, it could lead to financial loss for a brand. While a proxy server reduces the risk of breach, a premium server intensifies the security of a server.
They act as a buffer. That's why cyber attackers might be able to get a proxy, but a premium proxy makes it almost impossible for them to reach the server. And if the server can't be reached, there won't be any manipulation on the network.
Be Anonymous
As a business establishment, certain tasks online would require you to do them anonymously. You may not understand the importance of this, except you work in the line of reporters, security agencies, and others. You will need an extra layer of security that will allow you to move in and out of different networks without being noticed.
You can never tell if spies are online trying to monitor your activities. And leaking vital information to a spy or competitor isn't exactly bold for a business.
Protect Server From Crash
This is very important if you run a business requiring your customers always to visit your website. Imagine an e-commerce website going down due to a server crash; you know how frustrating this will be for their customers.
Premium proxy helps protect your server from crashes. A premium proxy server creates an access point for your website data online. With this, customers can easily access your website without stress.
Increase Internet Speed
This is one thing not many people know about proxy servers. Many people believe they slow down the internet speed of a browser due to their background internet usage. This is not true.
Proxy servers save bandwidth and increase the internet speed of any browser. It does this by ensuring the following:
compress traffic;
cache files;
remove unwanted ads.
With all of these, the bandwidth is saved to boost internet speed.
Control Employee's Internet Activities
You won't want your workers to access certain websites with the company's network. This might leave your company's information in the hands of potential threats. With a premium server, you can restrict your workers from accessing certain websites with your company's network.
Also, with this server, you can access blocked sites. This is the most prominent function of the proxy server known to many. You can bypass restrictions on any site using a premium proxy server.
Conclusion
The function of premium proxy servers can not be overemphasized. It reduces the risk of being vulnerable online. So you should consider getting one today.
New world-class European supercomputer inaugurated in Italy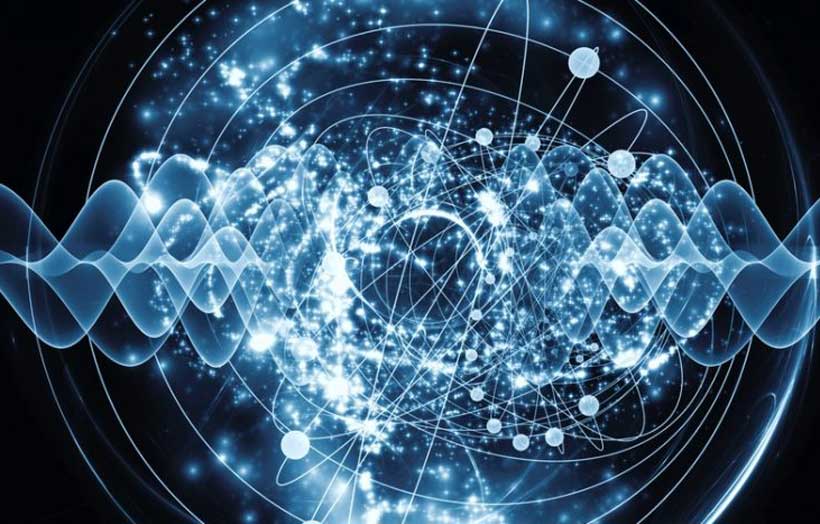 Today, the Commission together with the European High-Performance Computing Joint Undertaking (EuroHPC JU), the Italian Ministry of Universities and Research and the CINECA consortium inaugurated Europe's latest supercomputer: LEONARDO, located at the Bologna Technopole, in Italy.
LEONARDO is a world-class supercomputing system, developed and assembled in Europe. When fully operational, it will have a computing power of nearly 250 petaflops (250 million billion calculations per second). LEONARDO is currently placed as the fourth most powerful supercomputer in the world. It is a joint investment of €120 million, half of which comes from the Commission and the other half from the Italian Ministry of Universities and Research and the CINECA consortium consisting of five more participating EuroHPC countries (Austria, Greece, Hungary, Slovakia, and Slovenia).
LEONARDO is the second of the European pre-exascale supercomputers to be put into operation, after LUMI in Kajaani, Finland. It combines state-of-the-art high-performance computing components and the use of artificial intelligence to perform highly complex tasks. As such, it will enable unprecedented research into cancer and drug discovery, understanding the functioning of the human brain, discovering clean energy technologies, doing more precise climate modelling, as well as helping with predicting and monitoring natural disasters and pandemics.
The LEONARDO supercomputer system focuses on environmental sustainability and is equipped with tools enabling a dynamical adjustment of power consumption, thus granting a smart and optimal balance between energy saving and performance. Moreover, it uses a water-cooling system for increased energy efficiency.
The computing services provided by CINECA with LEONARDO will be further enhanced by the integration of a quantum computer, as CINECA has also been selected as a hosting entity for one of the first European-built quantum computers.
Next Steps
The deployment of the European world-class high-performance computing and data infrastructure continues with the ongoing installation of the Deucalion petascale supercomputer in Portugal, and the third European pre-exascale MareNostrum 5 supercomputer in Spain.
Further to this, new sites for supercomputers have already been announced by the EuroHPC JU in June 2022, with one of them to be Europe's first exascale supercomputer: JUPITER, which will be hosted in the Jülich Supercomputing Centre in Germany.
In October 2022 the EuroHPC JU also announced six sites to host quantum computers, which will be integrated with existing supercomputers.
Additionally, a call for a second European exascale supercomputer in 2023 is expected to be launched, as well as the deployment of additional supercomputers and quantum computers in 2023 and beyond.
Background
CINECA is a non-profit consortium, made up of 70 Italian universities, 40 national institutions and the Italian Ministries of Universities and Research, and of Education. The five countries participating from the EuroHPC JU are: Greece, Hungary, Austria, Slovenia, and Slovakia.
LEONARDO now joins the existing supercomputers of the EuroHPC JU: Discoverer in Bulgaria, MeluXina in Luxembourg, Vega in Slovenia, Karolina in Czechia, and LUMI in Finland.
The European High-Performance Computing Joint Undertaking (EuroHPC JU) is a legal and funding entity created in 2018 to enable the EU and EuroHPC participating countries to coordinate their efforts and pool their resources with the objective of making Europe a world leader in supercomputing. In July 2021, the Council adopted the EuroHPC JU Regulation, bringing a further investment of €7 billion.