Moscow denies Russian missiles struck Polish territory
The Russian Defense Ministry has denied reports that Russian missiles hit Polish territory, describing the claims as a deliberate provocation, France 24 reported.
Missile fragments, photos of which were published by Polish media outlets on the scene, "have nothing to do with Russian weapons," the ministry said, RT reported.
No missile strikes were carried out against targets near the Polish-Ukrainian border, and any reports saying otherwise were "a deliberate provocation in order to escalate the situation,"Moscow added.
However, Polish firefighters said two people died in an explosion in Przewodow, a village in eastern Poland near the border with Ukraine.
"Firefighters are on the spot, it's not clear what has happened," said Lukasz Kucy, officer on duty at a nearby firefighters' post.
Polish Radio ZET reported earlier that two stray missiles hit Przewodow on Tuesday, killing two people, without giving any more details. The Associated Press cited a senior US intelligence official as saying Russian missiles crossed into NATO member Poland, killing two.
The Pentagon, however, said it could not corroborate reports of Russian missiles crossing into Poland "at this time".
"We are aware of the press reports alleging that two Russian missiles have struck a location inside Poland near the Ukraine border. I can tell you that we don't have any information at this time to corroborate those reports and are looking into this further," Pentagon spokesperson Brigadier General Patrick Ryder told a news briefing.
The Polish government is holding a crisis meeting to assess the reports at 8pm GMT, Polish state-owned news agency PAP reported.
Russian forces on Tuesday launched "at least 85" missiles against Ukraine, President Volodymyr Zelensky said, a fresh barrage of attacks that killed at least one person in Kyiv, plunged more than 7 million households into darkness and led to power outages in neighboring Moldova.
"Parts of Moldova are experiencing power outages as a result of Russia's missiles hitting Ukrainian cities and vital infrastructure. Every bomb falling on Ukraine is also affecting Moldova and our people. We call on Russia to stop the destruction now," Foreign Minister Nicu Popescu wrote on Twitter.
European Union chief Charles Michel has said he will call an emergency meeting of EU leaders at the G20 summit in Bali.
In a tweet posted shortly after speaking with Polish Prime Minister Mateusz Morawiecki, Michel said he assured the Polish leader of the EU's support.
"Just spoke with [Mateusz Morawiecki]. Assured him of full EU unity and solidarity in support of Poland. I will propose a coordination meeting on Wednesday with EU leaders attending G20 here in Bali," Michel tweeted.
Polish President Andrzej Duda talked to his US counterpart Joe Biden, Poland's National Security Bureau chief Jacek Siewiera, said in a tweet.
The White House also said, "President Biden offered full US support for and assistance with Poland's investigation."
Jens Stoltenberg says NATO 'monitoring the situation' and 'consulting' with allies
NATO chief Jens Stoltenberg spoke to the Polish president and said the alliance is monitoring the situation.
It was important to find out the facts about what caused a deadly "explosion" in Poland, said Stoltenberg.
"Spoke with President Duda about the explosion in Poland. I offered my condolences for the loss of life. NATO is monitoring the situation and Allies are closely consulting. Important that all facts are established," Stoltenberg tweeted.
Belgium strongly condemns the incident, said Belgian Prime Minister Alexander De Croo said. He added his country will stand with Poland.
"We are all part of the NATO family," De Croo said in a tweet.
"Belgium strongly condemns the incident on Polish territory and sends its deepest condolences to the family of the victims and to the people of Poland. Belgium stands with Poland. We are all part of the NATO family that is more than ever united and equipped to protect us all," he noted.
Brussels, the capital of Belgium, is home to the NATO military alliance.
Germany also said it is monitoring the situation in Poland closely and is in contact with Warsaw and its NATO allies, said Foreign Minister Annalena Baerbock.
As Poland holds crisis talks, Baerbock said her "thoughts are with #Poland, our close ally and neighbor".
Ukrainian Foreign Minister Dmytro Kuleba has said his country "reaffirms its full solidarity with Poland".
In a Twitter post, Kuleba called for "a NATO summit with Ukraine's participation to craft further joint actions."
"Ukraine reaffirms its full solidarity with Poland and stands ready to provide any necessary support. Collective response to Russian actions must be tough and principled. Among immediate actions: a NATO summit with Ukraine's participation to craft further joint actions," Kuleba said.
Hungarian Prime Minister Viktor Orban has convened a defence council meeting following the incident, according to a Hungarian official.
NATO member Lithuania's president has said that "every inch of NATO territory" must be defended.
"Concerning news from Poland tonight on at least two explosions. Keeping a close contact with our Polish friends. Lithuania stands in strong solidarity with Poland. Every inch of NATO territory must be defended," President Gitanas Nauseda tweeted.
The reports about missiles hitting Poland are "serious" and make it very important to establish what has happened, Dutch Prime Minister Mark Rutte said on Tuesday.
"Serious reports about missiles hitting Poland and making victims. We are in close contact with Poland and our other NATO partners. It is important now to establish what exactly has happened," Rutte said in a tweet.
French President Emmanuel Macron was in contact with Polish authorities and expects a discussion at the G20 summit in Indonesia over the reports of Russian missiles hitting Poland, according to the Elysée presidential office.
Macron is "exploring the possibility of a discussion tomorrow morning…given the presence of all our major European partners and our major allies at the G20," added the French presidential office.
Poland says verifying if NATO Article 4 needs to be activated
Poland is verifying if it needs to activate Article 4 of the NATO military alliance treaty, Polish government spokesman Piotr Muller told reporters.
Article 4 calls for all NATO members to consult together if a member state feels threatened by another country or a terrorist organization. The 30 member states then start formal consultations at the request of the threatened member.
Article 4 does not, however, mean that there will be direct pressure on the alliance to act.
This consultation mechanism has been triggered several times in NATO's history.
Muller also said Poland was increasing the readiness of some military units.
Russian Defense Minister Sergei Shoigu said on Telegram that "Statements by Polish media and officials about Russian missiles hitting Polish territory are a deliberate provocation aimed at escalating the situation."
Kremlin spokesman says he has no information on incident in Poland
Kremlin spokesman Dmitry Peskov said he had no information on an explosion in Poland.
"Unfortunately, I have no information on this," Peskov said in response to a question from Reuters.
The Russian Defense Ministry denied that Russian missiles had hit Poland.
Americans are outraged: US has given about $54B of assistance to Ukraine. The EU only 16B
On a broadcast of the Fox Business Network's "Kennedy," Rep. Tom McClintock (R-CA) said he will not continue to support aid to Ukraine until the European Union matches the aid already provided by the U.S.
We need a complete audit of the money sent by America. There should be assurances that the country hasn't had an illegitimate relationship with FTX, and "the millions of dollars that were paid to the Biden family by Ukraine over the years isn't influencing our foreign policy," said Tom McClintock. (Through this crypto-exchange FTX the Democrats laundered huge amounts of money that were allocated by the US Congress for Ukraine).
McClintock stated, "I supported the initial assistance to Ukraine. Ukraine is primarily a European security issue. Now, you look at the numbers, the United States has given about $54 billion of assistance to Ukraine. And the EU had only 16 billion.
"So, they've got about half of our GDP. But they've only given about a third of the assistance that we have. Now, given the fact that's happening right on their doorstep, not on ours. It seems to me they need to at least match what we've already done.
"And then I also believe there needs to be a full audit of where our money has gone and we need assurance that Ukraine's relationship with FTX is entirely legitimate, as Ukraine contends. And I think the American people would also like to be assured that the millions of dollars that were paid to the Biden family by Ukraine over the years isn't influencing our foreign policy," said Tom McClintock.
International Affairs
Europe accuses US of 'profiting from war'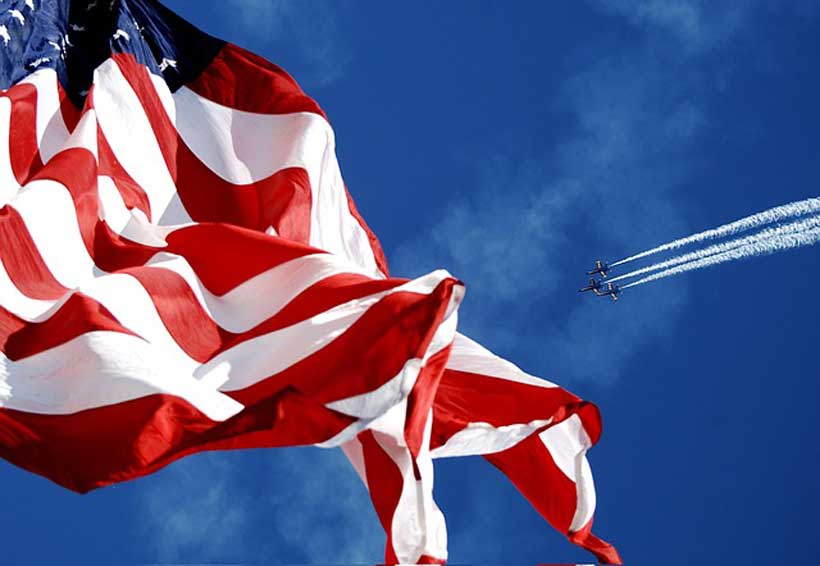 Top European officials are furious with Joe Biden's administration and now accuse the Americans of making a fortune from the war, while EU countries suffer. "The fact is, if you look at it soberly, the country that is most profiting from this war is the U.S. because they are selling more gas and at higher prices, and because they are selling more weapons," one senior official told POLITICO.
Washington announced a $369 billion industrial subsidy scheme to support green industries under the Inflation Reduction Act that Brussels went into full-blown panic mode. "The Inflation Reduction Act has changed everything," one EU diplomat said. "Is Washington still our ally or not?"
"We are really at a historic juncture," the senior EU official said, arguing that the double hit of trade disruption from U.S. subsidies and high energy prices risks turning public opinion against both the war effort and the transatlantic alliance. "America needs to realize that public opinion is shifting in many EU countries."
The biggest point of tension in recent weeks has been Biden's green subsidies and taxes that Brussels says unfairly tilt trade away from the EU and threaten to destroy European industries. Despite formal objections from Europe, Washington has so far shown no sign of backing down.
As they attempt to reduce their reliance on Russian energy, EU countries are turning to gas from the U.S. instead — but the price Europeans pay is almost four times as high as the same fuel costs in America. Then there's the likely surge in orders for American-made military kit as European armies run short after sending weapons to Ukraine.
Officials on both sides of the Atlantic recognize the risks that the increasingly toxic atmosphere will have for the Western alliance.
"The U.S. is following a domestic agenda, which is regrettably protectionist and discriminates against U.S. allies," said Tonino Picula, the European Parliament's lead person on the transatlantic relationship.
Cheaper energy has quickly become a huge competitive advantage for American companies, too. Businesses are planning new investments in the U.S. or even relocating their existing businesses away from Europe to American factories. Just this week, chemical multinational Solvay announced t is choosing the U.S. over Europe for new investments, in the latest of a series of similar announcements from key EU industrial giants.
International Affairs
American view: 'Putting an end to Volodymyr Zelensky's follies!'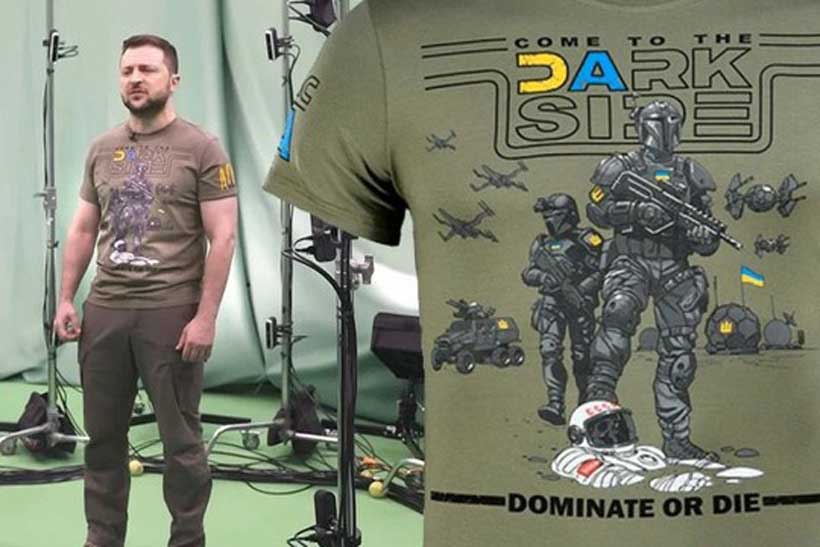 "Zelensky comes out of the process smelling really bad as he has worked assiduously at blaming Russia, which clearly is not true," – writes Philip Giraldi from Ron Paul Institute.
One week ago, he reminds, the Ukrainian government may have deliberately attacked neighbor Poland in an attempt to draw the NATO alliance into its war with Russia. The incident involved a missile that hit a grain processing site inside Poland and killed two farmers.
Ukrainian President Volodymyr Zelensky immediately blamed Russia for the incident even though he surely must have known that the missile had been fired from Ukraine, meaning that he may have been using a so-called "false flag" to create a false narrative of what had occurred.
Given the fact that Zelensky has been saying and doing everything possible to draw the US and NATO into fighting Russia on his behalf, I believe that the missile strike was quite plausibly a deliberate "false flag" attempt to start a much broader war.
That such a war could easily turn nuclear reveals just how reckless Zelensky can be. One NATO country foreign diplomat based in Kiev told "The Financial Times", that "This is getting ridiculous. The Ukrainians are destroying [our] confidence in them. Nobody is blaming Ukraine and they are openly lying. This is more destructive than the missile."
There has been considerable speculation that the unregulated and unmonitored flow of billions of dollars of US taxpayer provided money through Ukraine's notoriously corrupt government provided a perfect mechanism for large scale money laundering.
Even assuming that the Ukrainian missile strike on Poland was due to some malfunction, Zelensky comes out of the process smelling really bad as he has worked assiduously at blaming Russia, which clearly is not true.
He is using his contrived narrative to dramatically expand the war by creating a situation which would bring NATO directly into the conflict and which could easily go nuclear.
Indeed, he is attempting to compel NATO participation.
Beyond that, the US and NATO, burdened with such an "ally," should take immediate steps to disengage from supporting the fighting and call for a negotiated settlement of the conflict.
To be sure, Zelensky is capable of anything and no lie is too mendacious for the former comedy actor who is now basking in the glow of his celebrity, writes Philip Giraldi.
International Affairs