World's Leading Agri-Commodity Companies Deliver Roadmap to Reduce Emissions from Land Use Change
Fourteen of the world's leading agri-commodity companies have today set out a shared roadmap outlining how they will work towards reducing emissions from land-use change.
Following the commitments made at COP26, over the past year, the Tropical Forest Alliance, hosted by the World Economic Forum, with support from the World Business Council for Sustainable Development, has facilitated the process for the agricultural commodity companies to develop the Agriculture Sector Roadmap to 1.5°C.
Food and land-use systems account for around a third of all greenhouse gas emissions and it is land-use change, such as clearing forest to make way for farms, that drives these emissions. To address this critical issue, the CEOs of leading agri-commodity companies committed – at COP26 in Glasgow – to developing a shared roadmap focused on reducing emissions from land-use change.
The Agriculture Sector Roadmap to 1.5°C,released at COP27 in Egypt, represents a sector-wide plan for addressing forest loss in supply chains and accelerating collaboration with others to achieve that goal. It commits the companies to implement time-bound plans and report publicly on their progress towards the targets on an annual basis.
The roadmap sets out sectoral plans for cattle, soy and palm oil – the production of which is a leading driver of forest loss – to ensure that actions concentrate on areas where they will have the most impact. It also outlines how signatories will engage and collaborate with other stakeholders, namely governments, supply chain actors and financial institutions, for wider support of the roadmap's commitments. This includes strengthening policies and regulations and incentivizing farmers and ranchers to protect natural resources.
Quotes
Jack Hurd, Executive Director, Tropical Forest Alliance: "The world relies on the roadmap's 14 signatories to feed a growing global population while keeping climate goals in reach and ensuring sustainable livelihoods for farmers and ranchers. Fundamental change is required across the entire food system to support more sustainable production. Companies have already made significant progress and this roadmap is the next part of that journey. It represents a major step forward for signatories in the fight against forest loss. However, the roadmap is one component of a much broader system: governments, the financial community, civil society organizations and other food and agricultural supply chain stakeholders all have a key role to play in supporting the industry to meet its sustainable land-use commitments."
Diane Holdorf, Executive Vice President Pathways, World Business Council for Sustainable Development : "For 9+ billion people to live well and within planetary boundaries by 2050, we must create a regenerative and equitable food system that produces healthy, safe and nutritious food for all. Eliminating commodity-driven deforestation and conversion is a critical part. This roadmap demonstrates how agri-commodity companies are taking specific action to halt deforestation. WBCSD is supporting companies along the supply chain to accelerate actions consistent with a 1.5°C food pathway."
The signatories' CEOs wish to share the following comments about their commitments and progress:
Wei Dong, CEO, COFCO International: "We congratulate TFA, WBCSD, the involved governments and other signatories for achieving this progress which represents a significant sector milestone in eliminating commodity-driven deforestation in line with a 1.5°C pathway."
Franky Oesman Widjaja, CEO, Golden Agri-Resources: "Golden Agri-Resources welcomes this roadmap as an extension of existing effective and practical efforts in the palm sector to de-link forest loss and land use change from production. Importantly, it recognises the need for greater collaboration and investment in a just transition for smallholders and small and medium businesses within the supply chain to achieve the 1.5°C target."
Gilberto Tomazoni, Global CEO, JBS: "Humanity is facing two emergencies at the same time. We must face climate change while also increasing global food production to ensure food security. JBS understands its responsibility as the world's largest food company to be part of the solution and therefore the need to partner with our value chain to accelerate and scale progress. To make the fastest progress in Brazil, the sector must focus on the key areas and drivers of forest clearing – the Amazon and illegal deforestation. In line with our 1.5°C commitment, 2023 is a year of action to go further – together with private and public partners – to develop incentives and technical support for producers who are the key to end all deforestation."
Michael Gelchie, CEO, Louis Dreyfus Company: "Louis Dreyfus Company's longstanding commitment to helping shape increasingly fair and sustainable food and agricultural production chains is grounded in a collaborative approach that seeks shared solutions to common challenges – including at landscape level. In this sense, we are working hand-in-hand with customers, suppliers, financial community partners, peers and other value chain stakeholders towards traceable, low-carbon and deforestation-free supply chains, leveraging technologies with the potential to accelerate positive change, engaging in our own global operations and across supply chains, and putting farmers at the centre of our efforts as the heart of the food chain."
Marcos A. Molina dos Santos, Chairman, Marfrig: "As one of the world's leading agri-commodity companies, Marfrig recognizes the importance of collective action to address climate change. Our teams have been working diligently to address deforestation and human rights issues in our supply chains, and we welcome this sector-wide initiative."
Bachtiar Karim, Executive Chairman, Musim Mas: "The palm oil industry can play a pivotal role in protecting endangered landscapes and species, fighting climate change, and improving the livelihoods of communities. We are pleased to join like-minded companies in this Agricultural Sector Roadmap. The palm sector has started its journey earlier than others, but we need more work on decarbonization while ensuring a just transition. We hope this example of three commodities coming together will inspire others, so that we can accelerate the transition."
Gerry Manley, CEO of ofi's cocoa platform and CSO of ofi: "At ofi, we want to be the change for good food and a healthy future. We can't achieve this unless we unite with our customers, governments, peers, and sustainability partners to curb emissions urgently and protect the millions of smallholder farmers who rely on the natural world for their livelihoods. That's why we're actively supporting the roadmap, which helps strengthen actions under the Cocoa & Forests Initiative and ofi's sustainability ambition, Cocoa Compass. By working together, we can best rise to the challenge of our age and keep 1.5 alive."
Sunny Verghese, Co-Founder and CEO, Olam Group: "Taking actions to protect our environments, safeguard farmer livelihoods and deliver a more food-secure future for all is fundamental to creating more transparent and sustainable agricultural production. Together, industry has demonstrated its ability to make progress to reduce forest loss and land-use change. This roadmap underlines our continued commitment, but greater collaboration between industry, financial institutions, governments and NGOs is needed to accelerate the changes that are required to tackle the environmental and social challenges we face."
David Mattiske, CEO, Viterra: "Viterra is pleased to be involved in accelerating global efforts to reduce forest loss and limit global warming. Collective statements and actions, such as the roadmap, give us the best opportunity to drive meaningful changes to emissions and environmental sustainability. The roadmap aligns with our goal to eliminate deforestation in our supply chains and look after valuable and protected areas and continues the work we are already undertaking in this area. The structure and framework set out in the roadmap will allow us to finalize the capabilities we've already begun working on to achieve the ambition. We look forward to sharing our plans and progress."
Kuok Khoon Hong, CEO, Wilmar: "Wilmar is committed to a deforestation-free supply chain and emissions reduction business trajectory. This builds upon ongoing efforts and existing industry-level commitments by the palm oil sector. It is our ambition to contribute to climate leadership through these emissions' reduction initiatives and commitments."
Leak of secret trade-off deal triggers NGOs demand to end Congo oil auction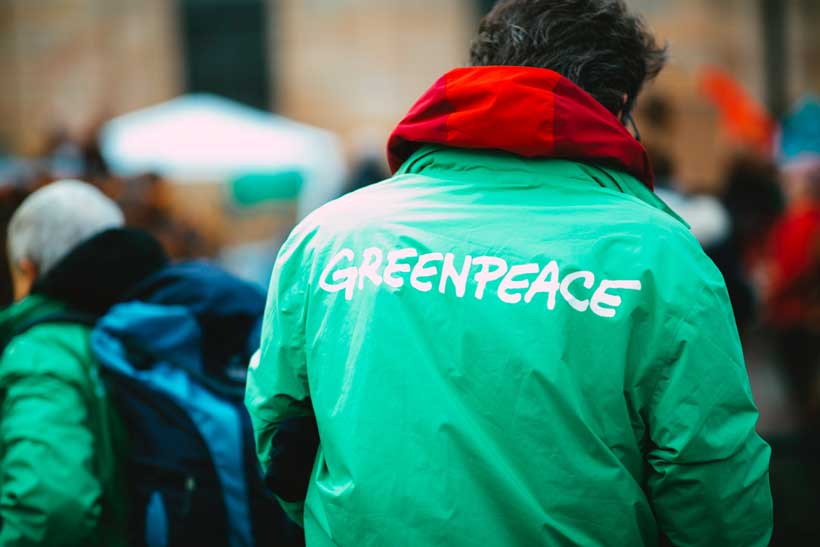 A coalition of civil society groups have called for the immediate cancellation of a massive oil and gas auction in the Democratic Republic of Congo (DRC) following news of a secret deal between Oil Minister Didier Budimbu, Nigerian gambling tycoon Chukwuma Ayodeji Ojuroye, and US consultancy GeoSigmoid.
According to Africa Intelligence, an agreement signed in Paris in September 2021 with Mr. Ojuroye's Emirati-registered firm Clayhall Group reserves the company two oil blocks in exchange for the prefinancing of geological surveys by GeoSigmoid. In a letter addressed to the Minister last year, Mr. Ojuroye stressed the "necessity and urgency" of proceeding with a separate, restricted tender to concretize the deal.
The secret agreement makes a mockery of Mr. Budimbu's global communications campaign to promote the auction as transparent, the NGOs maintain. The Minister failed to mention it in any of his numerous press conferences, media interviews or tweets.
According to official minutes, on 20 May 2022 Mr. Budimbu updated the Council of Ministers on the pre-financing agreement, without revealing the clause reserving oil blocks for Clayhall. GeoSigmoid had presented preliminary data of sixteen oil blocks to the Prime Minister earlier that month.
One of the two blocks that Mr. Ojuroye reportedly expects to be awarded, block 23, lies in the heart of the peatland-rich Cuvette Centrale, a carbon bomb at the centre of the world's attention since its mapping in 2017.
Congolese law permits restricted oil tenders, but the public procurement law's condition – the "specialised" nature of the services required – would hardly be propitious for the firm of an online betting tycoon.
The demand to cancel the oil auction and investigate the secret trade-off is made by Congolese NGOs AICED, Dynamique Pole, IDPE, MJPE, and REDD, as well as international NGOs 350.org, Banktrack, Greenpeace Africa, Oil Change International and Rainforest Rescue. It comes five days after Mr. Budimbu announced new deadlines for companies to file expressions of interest, officially to give them more time to prepare their bids.
The President of the National Assembly, Christophe Mboso, must:
put in place a parliamentary committee to investigate the Oil Minister's secret agreement with Chukwuma Ayodeji Ojuroye.
President Félix Tshisekedi must:
order his Minister to publish the full agreements with all supporting companies;
immediately intervene to cancel the auction.
The Green Deal Industrial Plan: putting Europe's net-zero industry in the lead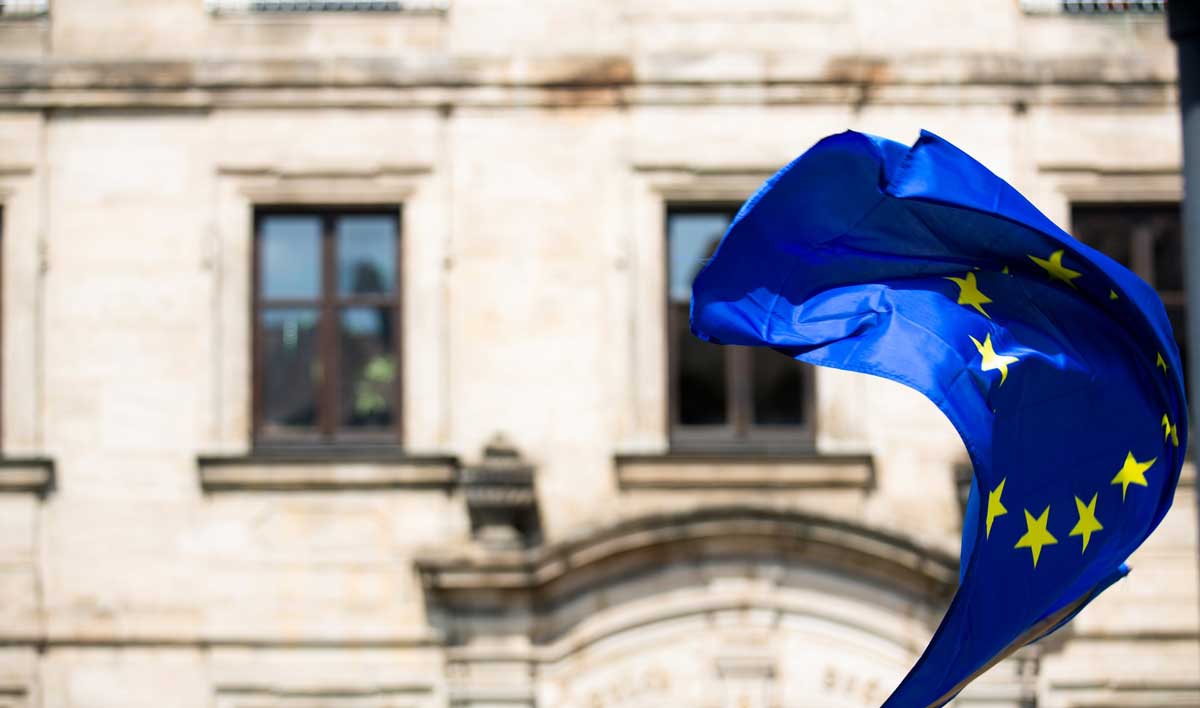 Commission presents a Green Deal Industrial Plan to enhance the competitiveness of Europe's net-zero industry and support the fast transition to climate neutrality. The Plan aims to provide a more supportive environment for the scaling up of the EU's manufacturing capacity for the net-zero technologies and products required to meet Europe's ambitious climate targets.
The Plan builds on previous initiatives and relies on the strengths of the EU Single Market, complementing ongoing efforts under the European Green Deal and REPowerEU. It is based on four pillars: a predictable and simplified regulatory environment, speeding up access to finance, enhancing skills, and open trade for resilient supply chains.
Ursula von der Leyen, President of the European Commission, said: "We have a once in a generation opportunity to show the way with speed, ambition and a sense of purpose to secure the EU's industrial lead in the fast-growing net-zero technology sector. Europe is determined to lead the clean tech revolution. For our companies and people, it means turning skills into quality jobs and innovation into mass production, thanks to a simpler and faster framework. Better access to finance will allow our key clean tech industries to scale up quickly."
A predictable and simplified regulatory environment
The first pillar of the plan is about a simpler regulatory framework.
The Commission will propose a Net-Zero Industry Act to identify goals for net-zero industrial capacity and provide a regulatory framework suited for its quick deployment, ensuring simplified and fast-track permitting, promoting European strategic projects, and developing standards to support the scale-up of technologies across the Single Market.
The framework will be complemented by the Critical Raw Materials Act, to ensure sufficient access to those materials, like rare earths, that are vital for manufacturing key technologies, and the reform of the electricity market design, to make consumers benefit from the lower costs of renewables.
Faster access to funding
The second pillar of the plan will speed up investment and financing for clean tech production in Europe. Public financing, in conjunction with further progress on the European Capital Markets Union, can unlock the huge amounts of private financing required for the green transition. Under competition policy, the Commission aims to guarantee a level playing field within the Single Market while making it easier for the Member States to grant necessary aid to fast-track the green transition. To that end, in order to speed up and simplify aid granting, the Commission will consult Member States on an amended Temporary State aid Crisis and Transition Framework and it will revise the General Block Exemption Regulation in light of the Green Deal, increasing notification thresholds for support for green investments. Among others, this will contribute to further streamline and simplify the approval of IPCEI-related projects.
The Commission will also facilitate the use of existing EU funds for financing clean tech innovation, manufacturing and deployment. The Commission is also exploring avenues to achieve greater common financing at EU level to support investments in manufacturing of net-zero technologies, based on an ongoing investment needs assessment. The Commission will work with Member States in the short term, with a focus on REPowerEU, InvestEU and the Innovation Fund, on a bridging solution to provide fast and targeted support. For the mid-term, the Commission intends to give a structural answer to the investment needs, by proposing a European Sovereignty Fund in the context of the review of the Multi-annual financial framework before summer 2023.
To help Member States' access the REPowerEU funds, the Commission has today adopted new guidance on recovery and resilience plans, explaining the process of modifying existing plans and the modalities for preparing REPowerEU chapters.
Enhancing skills
As between 35% and 40% of all jobs could be affected by the green transition, developing the skills needed for well-paid quality jobs will be a priority for the European Year of Skills, and the third pillar of the plan will focus on it.
To develop the skills for a people centred green transition the Commission will propose to establish Net-Zero Industry Academies to roll out up-skilling and re-skilling programmes in strategic industries. It will also consider how to combine a 'Skills-first' approach, recognising actual skills, with existing approaches based on qualifications, and how to facilitate access of third country nationals to EU labour markets in priority sectors, as well as measures to foster and align public and private funding for skills development.
Open trade for resilient supply chains
The fourth pillar will be about global cooperation and making trade work for the green transition, under the principles of fair competition and open trade, building on the engagements with the EU's partners and the work of the World Trade Organization. To that end, the Commission will continue to develop the EU's network of Free Trade Agreements and other forms of cooperation with partners to support the green transition. It will also explore the creation of a Critical Raw Materials Club, to bring together raw material 'consumers' and resource-rich countries to ensure global security of supply through a competitive and diversified industrial base, and of Clean Tech/Net-Zero Industrial Partnerships.
The Commission will also protect the Single Market from unfair trade in the clean tech sector and will use its instruments to ensure that foreign subsidies do not distort competition in the Single Market, also in the clean-tech sector.
Background
The European Green Deal, presented by the Commission on 11 December 2019, sets the goal of making Europe the first climate-neutral continent by 2050. The European Climate Law enshrines in binding legislation the EU's commitment to climate neutrality and the intermediate target of reducing net greenhouse gas emissions by at least 55% by 2030, compared to 1990 levels.
In the transition to a net-zero economy, Europe's competitiveness will strongly rely on its capacity to develop and manufacture the clean technologies that make this transition possible.
The European Green Deal Industrial Plan was announced by President von der Leyen in her speech at to the World Economic Forum in Davos in January 2023 as the initiative for the EU to sharpen its competitive edge through clean-tech investment and continue leading on the path to climate neutrality. It responds to the invitation by the European Council for the Commission to make proposals by the end of January 2023 to mobilise all relevant national and EU tools and improve framework conditions for investment, with a view to ensuring EU's resilience and competitiveness.
Ghana Begins Receiving Payments for Reducing Carbon Emissions in Forest Landscapes
Ghana has become the second country in Africa after Mozambique to receive payments from a World Bank trust fund for reducing emissions from deforestation and forest degradation, commonly known as REDD+. The World Bank's Forest Carbon Partnership Facility (FCPF) paid Ghana $4,862,280 for reducing 972,456 tons of carbon emissions for the first monitoring period under the program (June to December 2019).
"This payment is the first of four under the country's Emission Reductions Payment Agreement (ERPA) with the World Bank to demonstrate potential for leveraging results based payments for carbon credits," said Pierre Laporte, World Bank Country Director for Ghana, Liberia, and Sierra Leone. "Subject to showing results from actions taken to reduce deforestation, Ghana is eligible to receive up to $50 million for 10 million tons of CO2 emissions reduced by the end of 2024."
These actions are within a six-million-hectare stretch of the West Africa Guinean Forest, where biodiversity and forests are under pressure from cocoa farming and unsustainable harvesting, and small-scale mining. Ghana is one of 15 countries that have signed ERPAs with the World Bank.
"The many years of dialogue, consultations, and negotiations with local communities, traditional authorities, government agencies, private sector, CSOs, and NGOs have paid off," said Samuel A. Jinapor, Minister for Lands and Natural Resources. "This emission reductions payment will further promote confidence in Ghana's REDD+ process for action to reduce deforestation and forest degradation while empowering local community livelihoods. The road to global 1.5 degrees cannot be achieved without healthy standing forests, and Ghana is committed to making it possible."
Ghana is the world's second-largest cocoa producer. Cocoa drives the economy, but it is also one of the main causes of deforestation and forest degradation in the southeast and western regions of the country. Stakeholders are working to help some 140,000 Ghanaian farmers increase cocoa production using climate-smart agro-forestry approaches, rather than slash and burn land-clearing techniques that decimate forests. More sustainable cocoa farming helps avoid expansion of cocoa farms into forest lands and secures more predictable income streams for communities.
Ghana's Cocoa Board is participating in the REDD+ process, as are some of the most important cocoa and chocolate companies in the world, including World Cocoa Foundation members like Mondelēz International, Olam, Touton, and others. Their combined actions are not only helping bring change to the cocoa sector, but they are also helping Ghana meet its national emissions reductions commitments under the Paris Agreement. This level of collaboration is also reflected in the benefit sharing plan underpinning Ghana's' ERPA with the World Bank. Prepared through extensive consultations with local stakeholders and civil society organizations throughout the country, the plan ensures all participating stakeholders are fairly recognized and rewarded for their role in reducing emissions.